This post is also available in ITALIANO
Yesterday I posted on Facebook and Instagram a pic showing me drawing blue pois on a white wall.
After receiving some intrigued messages, I decided to write a post to explain the project of Edoardo's bedroom; the bedroom has been inspired by superheroes world.
The moodboard | A superhero's bedroom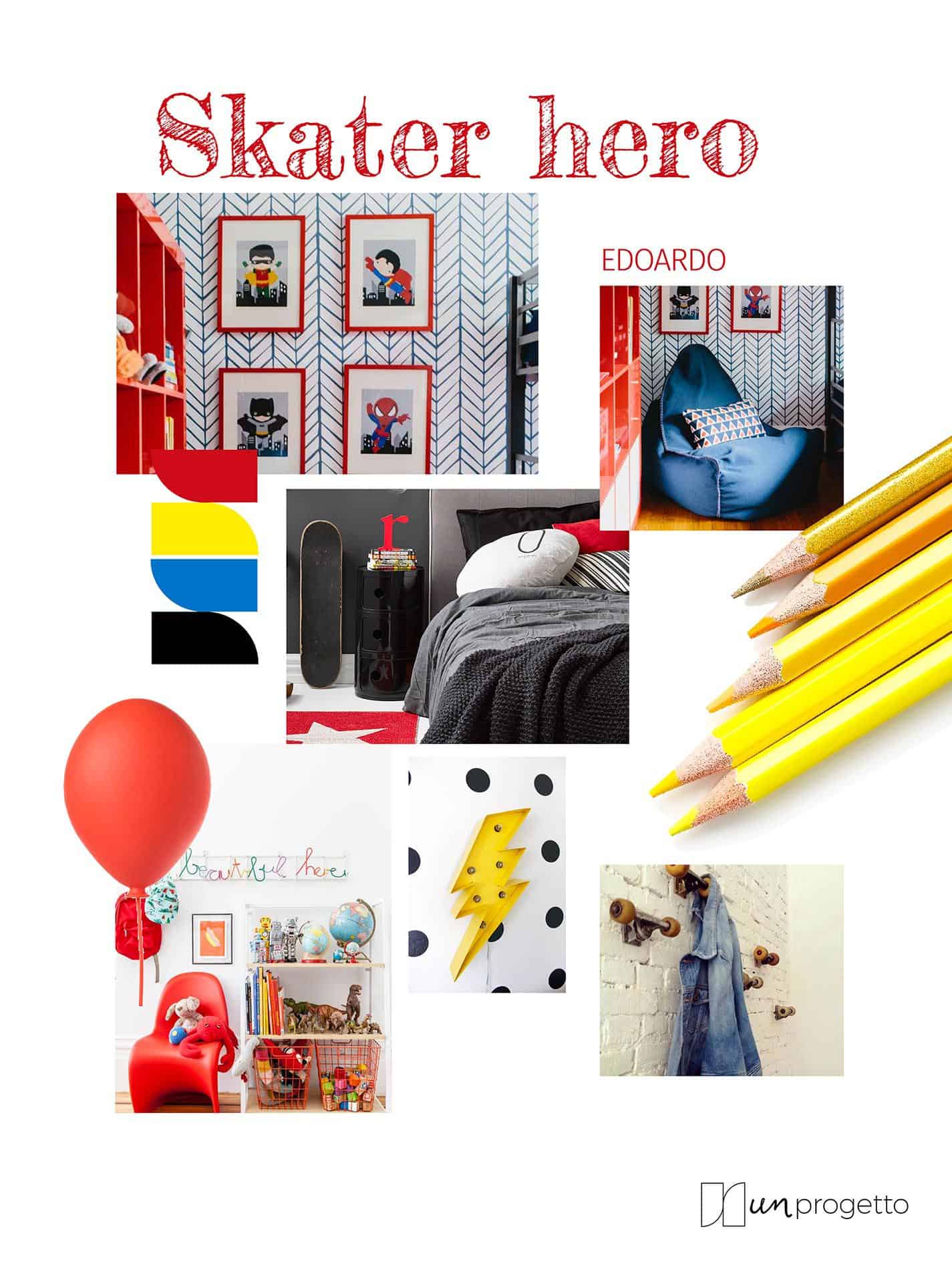 Edoardo is 5 and loves baseball and going on the skateboard. He's a volcanic child and likes drawing.
The bedroom's project
For a superhero-inspired bedroom, I chose to use three primary colours: red, yellow and blue.
Every colour has been differently used according to the wall. Blue for pois, red for stripes behind the bed and yellow as the colour block for the studying area. These three colours have been used for the table legs, the chairs and the light on the bedside table.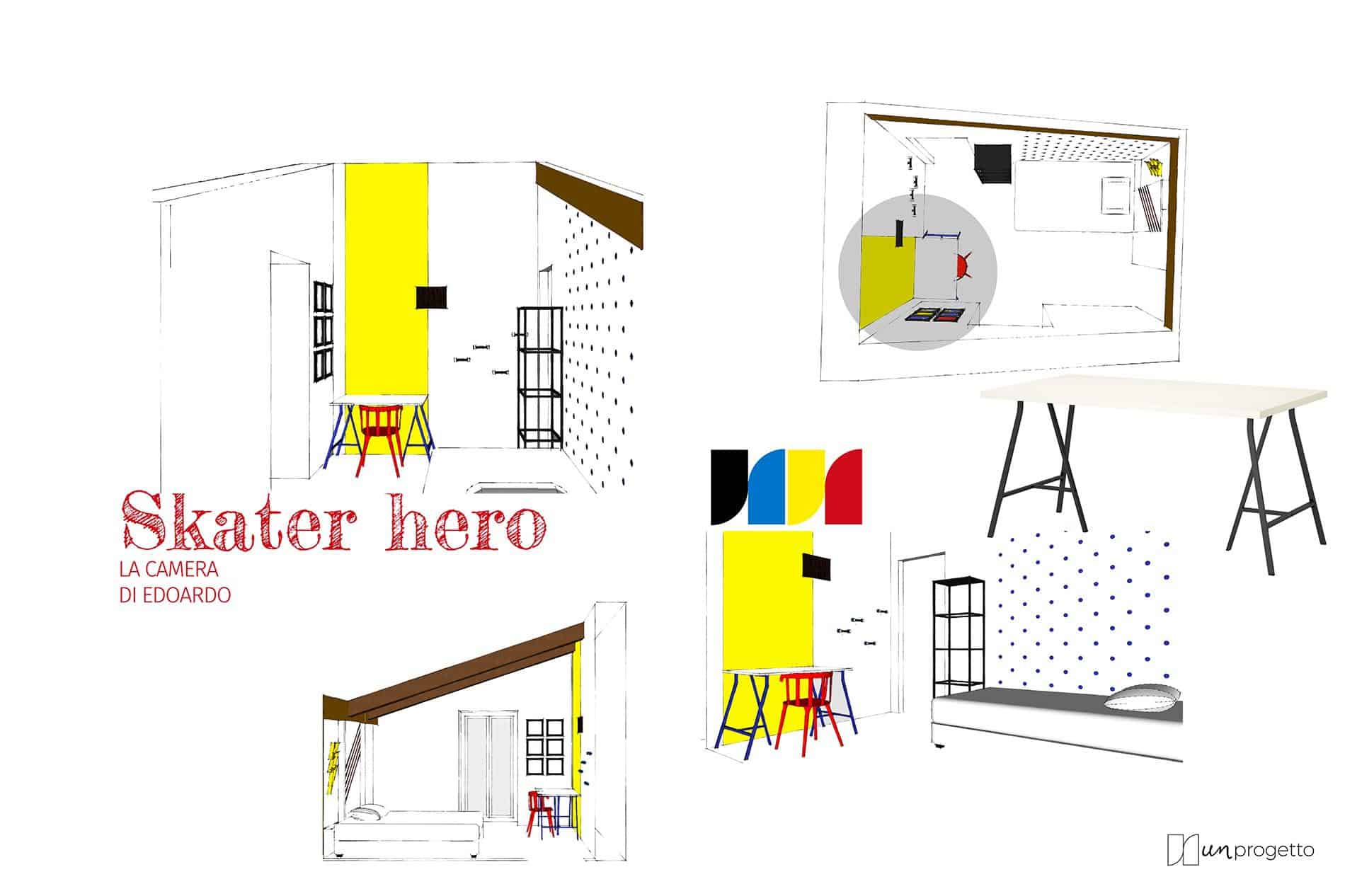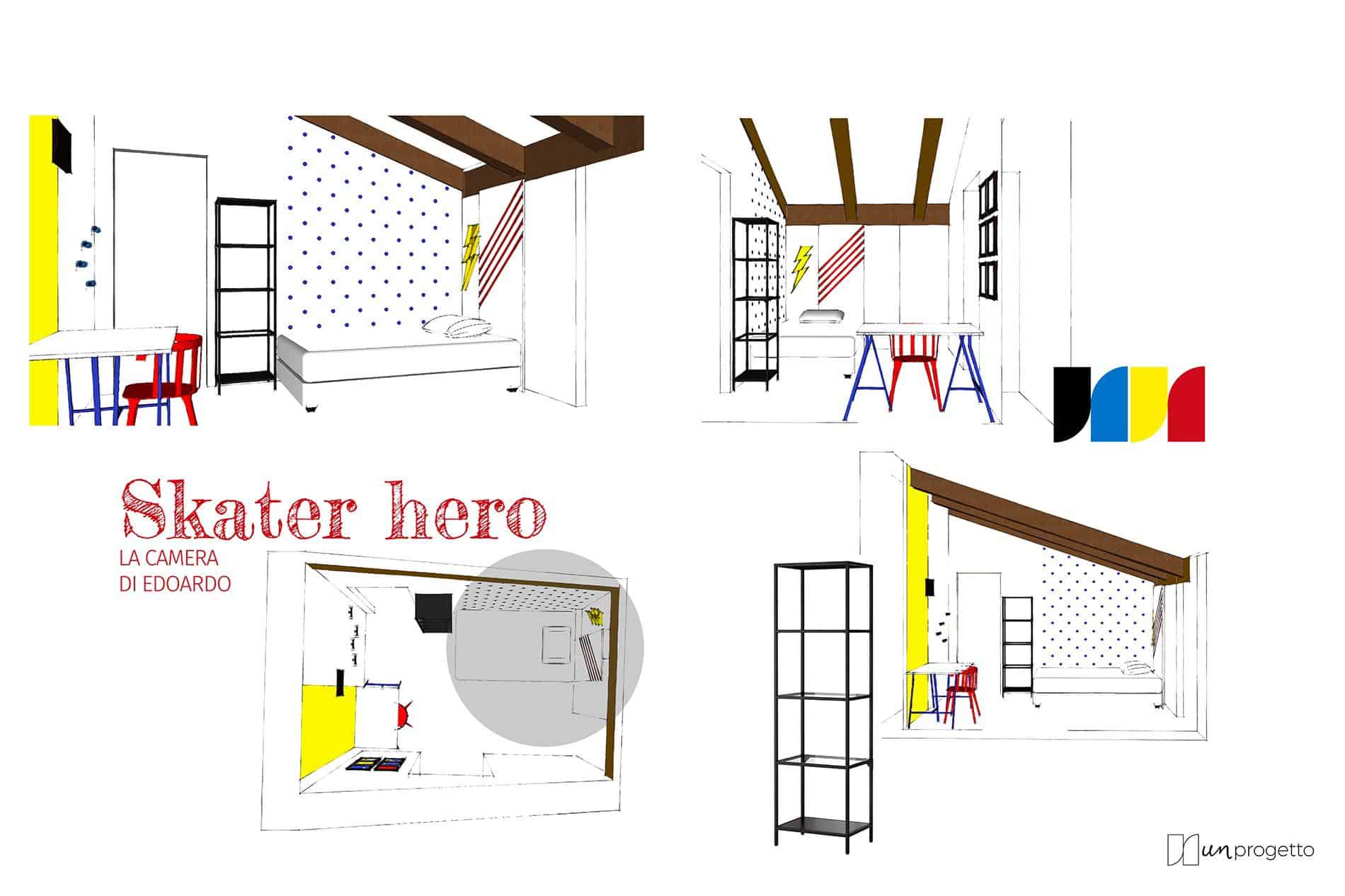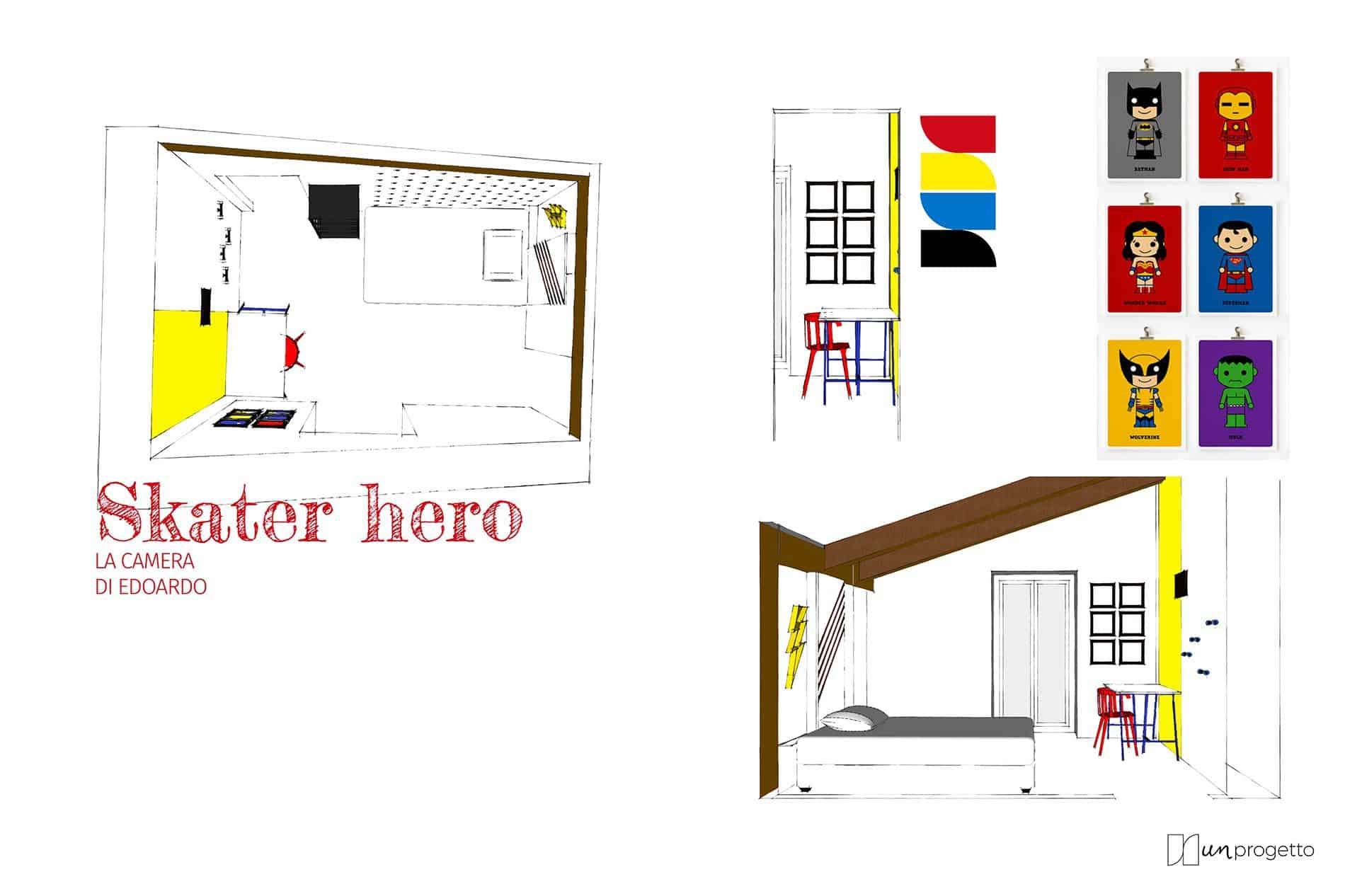 The forniture is simple and linear: a sommier bed, a white desk and a shelf for toys. What's more, Edoardo fortunately has a big walk-in closet, that's why the whole surface can be left free from wardrobes.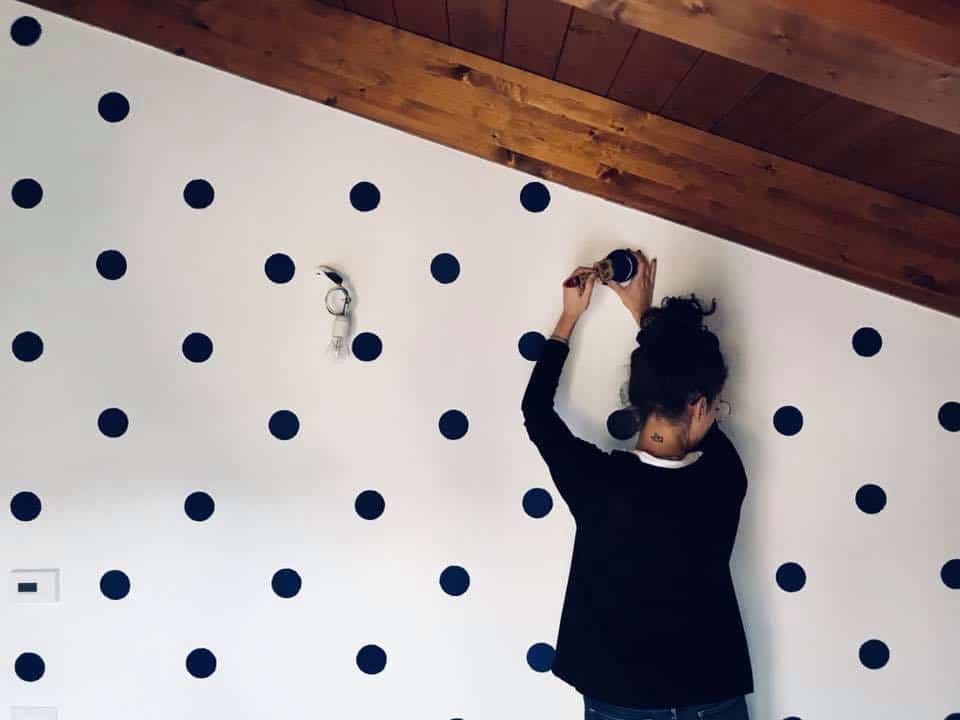 If you would like to design your children's bedroom, drop an mail to unprogetto@gmail.com.