This post is also available in ITALIANO
Interior design: Carlotta Berta
Client: me
Location: Torino
Year: 2017
Status: Completed
Photography: Davide Buscaglia
I've been living in Turin for three months and just before Christmas I set up the design workspace in the bedroom.
The bedroom is total white: a whitewashed barrel-vault, white walls, milk-colored headboard and wardrobe and white cotton sheets.
Waking up in the morning is great if you're surrounded by nothing: it feels like waking up in cotton wool, your eyes adjust slowly to the light and you feel like you're able to start a new day from scratch.
We live in an apartment and we both work from home, so it was necessary to create a small study area.
Design workspace
The desk is very small: we brought it here from our old house, where it stood at the entrance as a table top.
The computer, two or three sheets and there's no room left on the desk. In short, there was the need not to occupy the floor with a table lamp, but I had to choose between a hanging lamp and a floor lamp. I chose a hanging lamp. It's called blossom and it's a origami metal lamp.
The light is wonderful. It seems a brilliant game of shadows on the wall.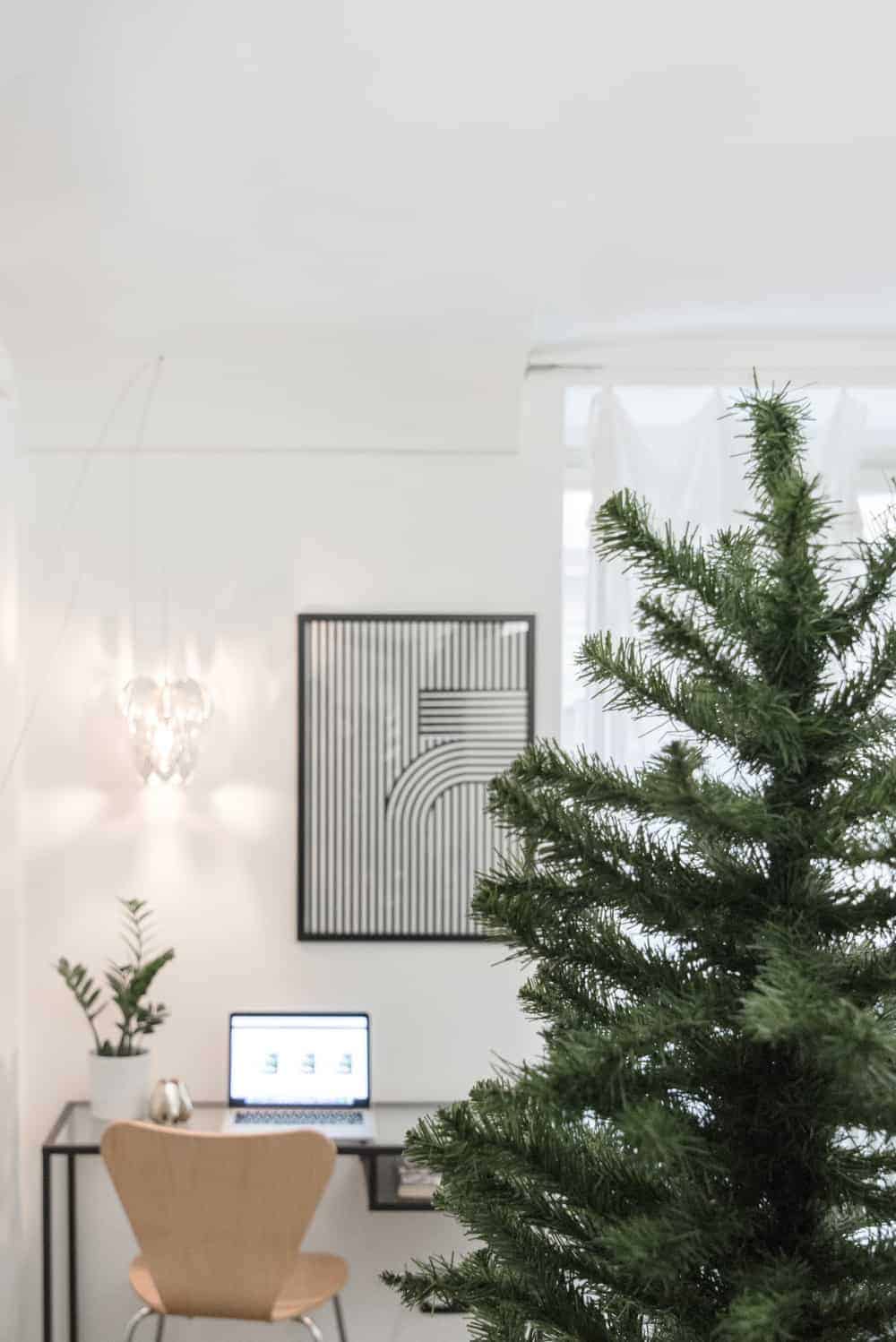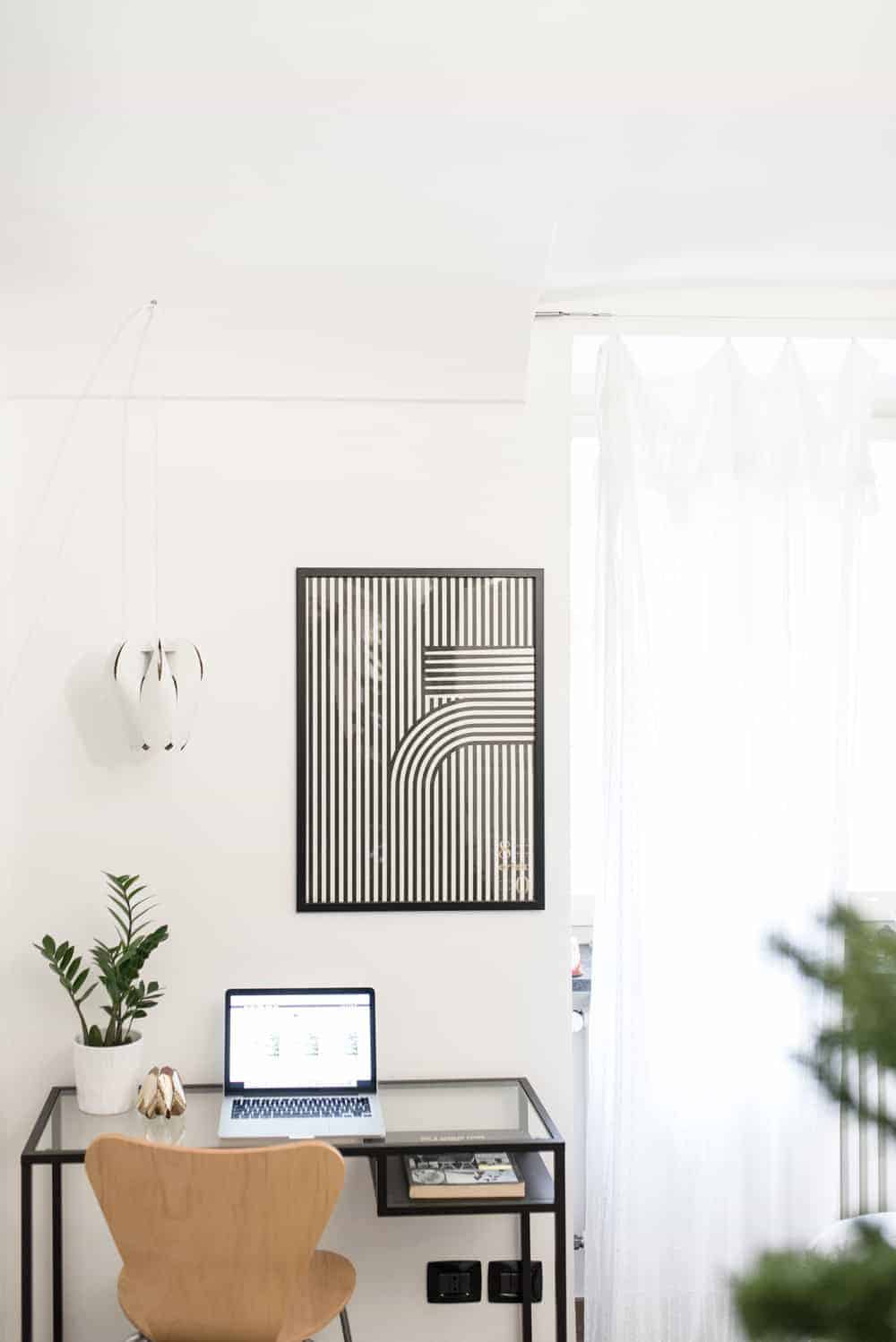 Blossom Lamp and tea light candle holder | be&liv
Vittsjö Desk | Ikea
 Artek Poster
Serie 7 chair | Republic of Fritz Hansen
The blossom lamp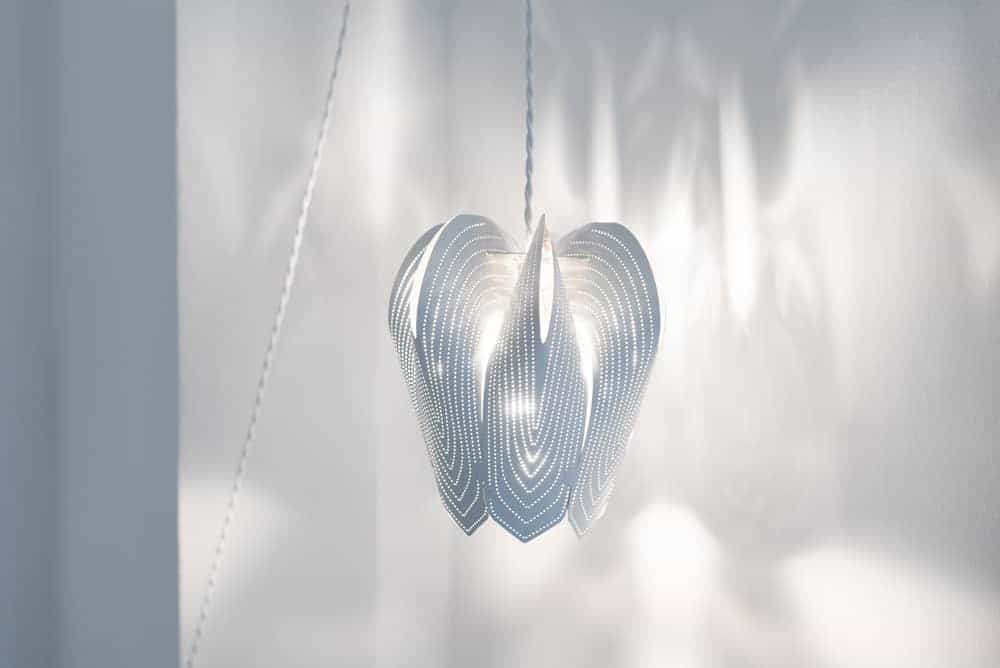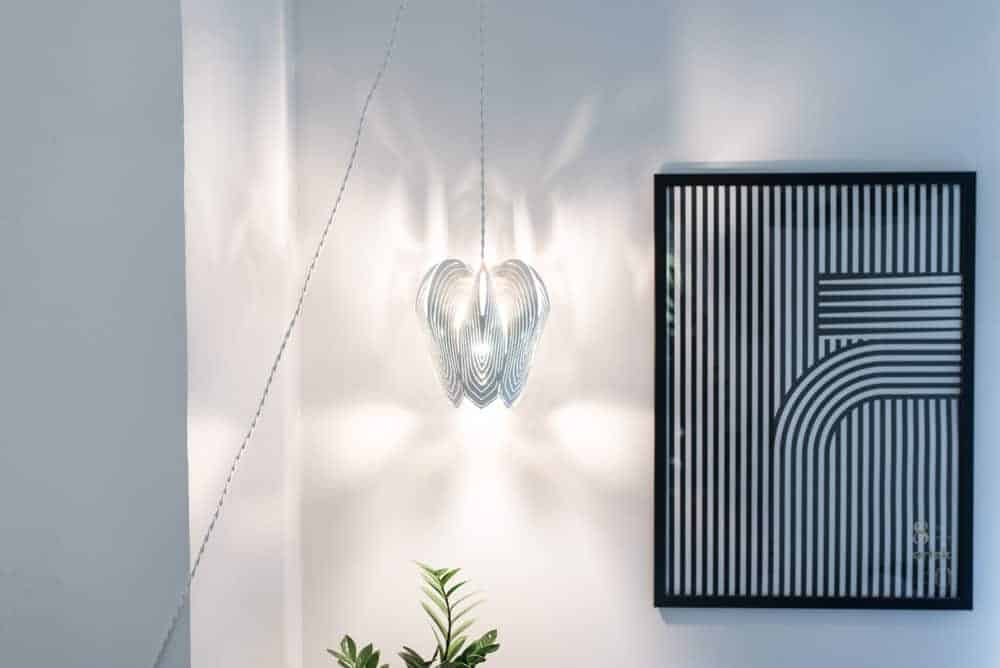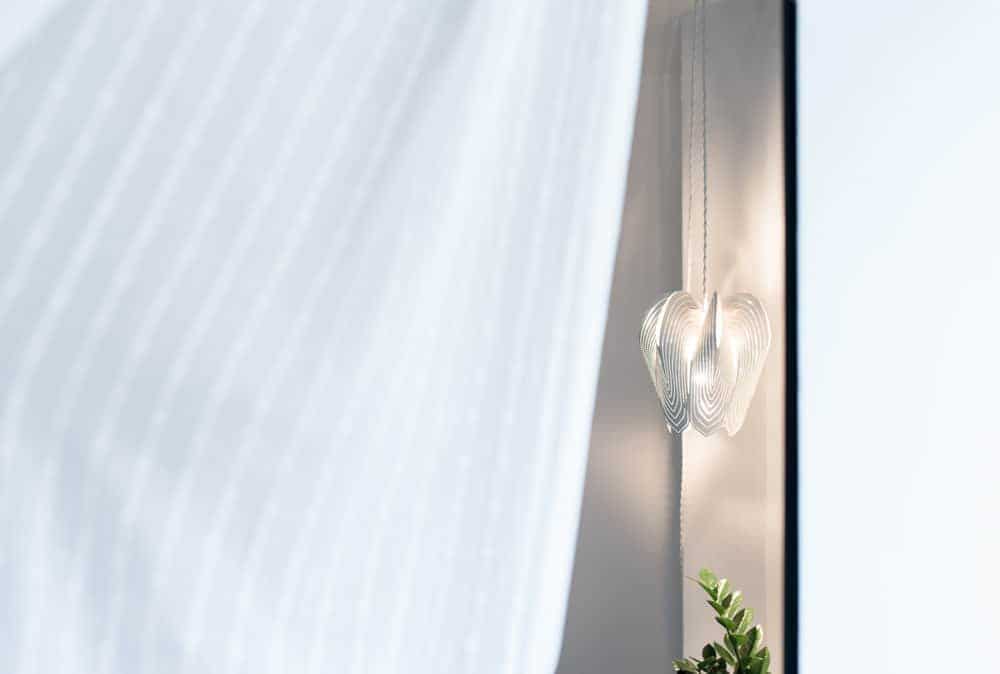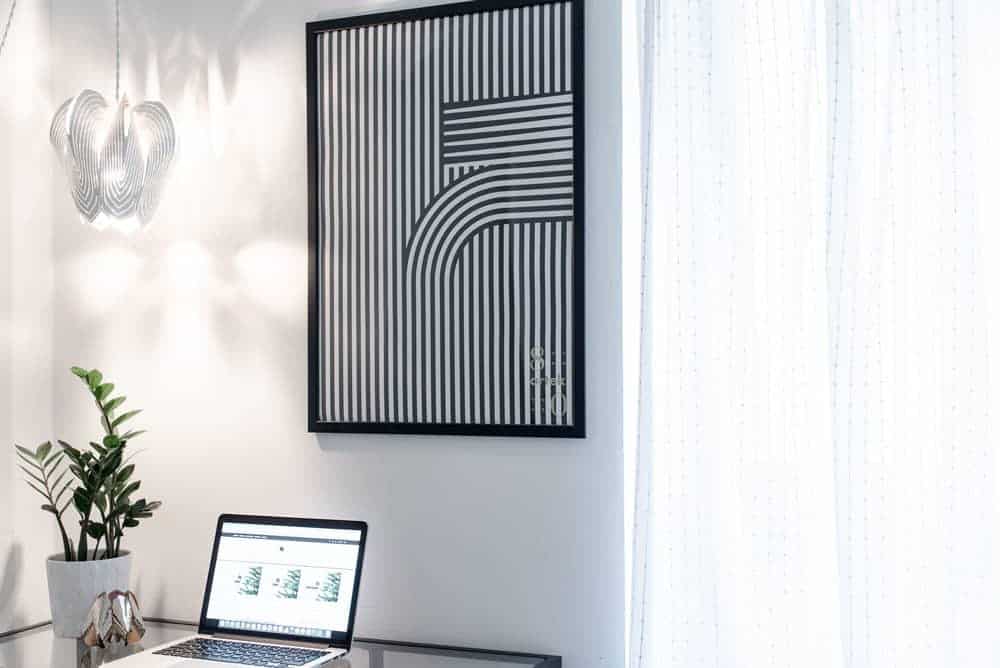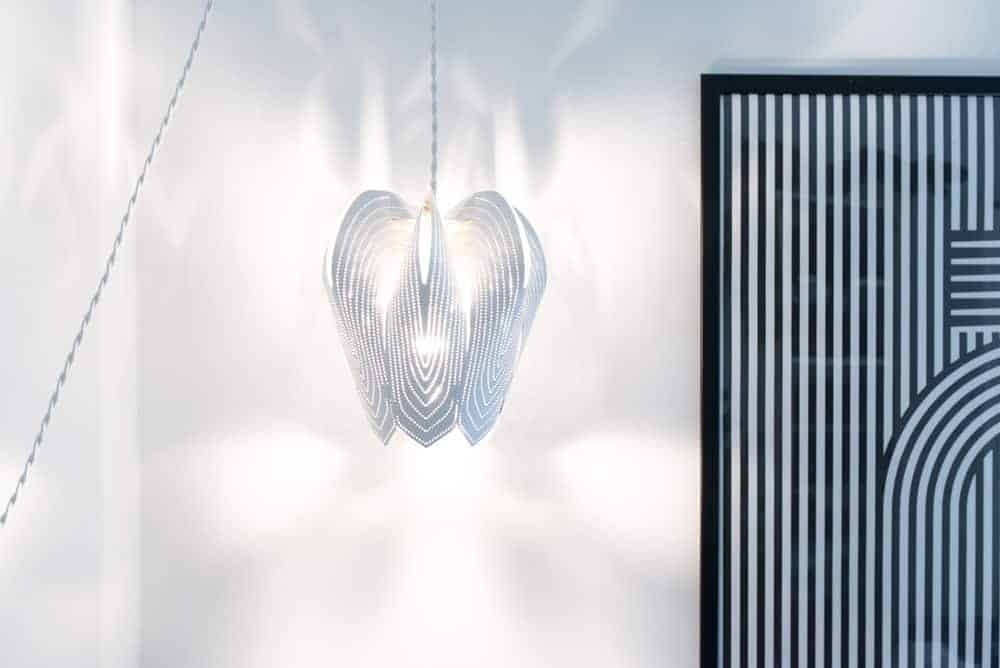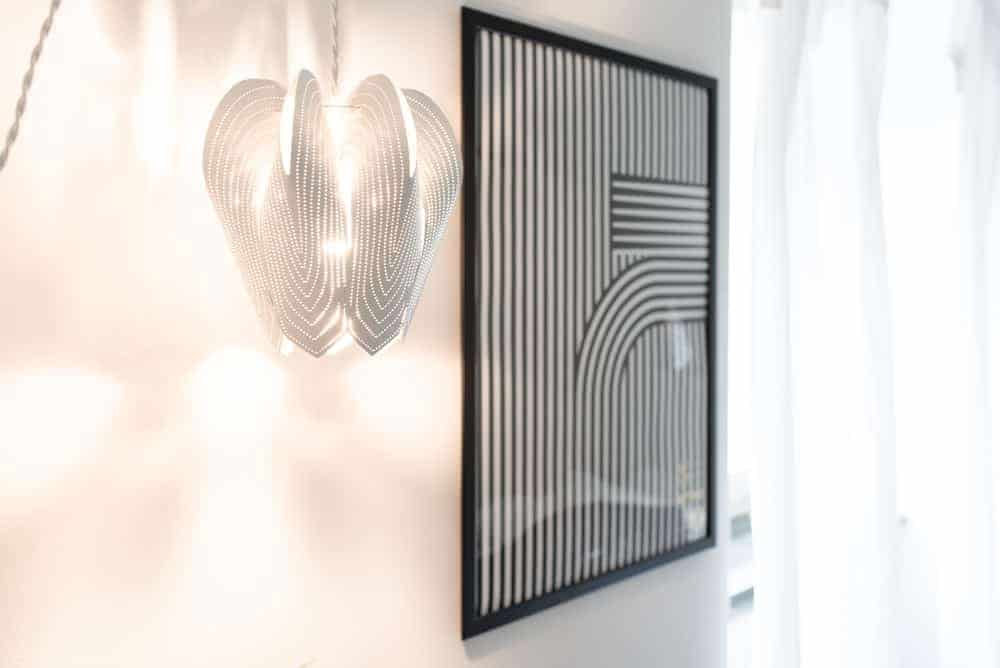 Blossom, designed by engineer Janne Uusi-Autti, has arrived in a box 1 cm thick and slightly larger than an A4 sheet. It is made up like an origami, in a perfect joints game.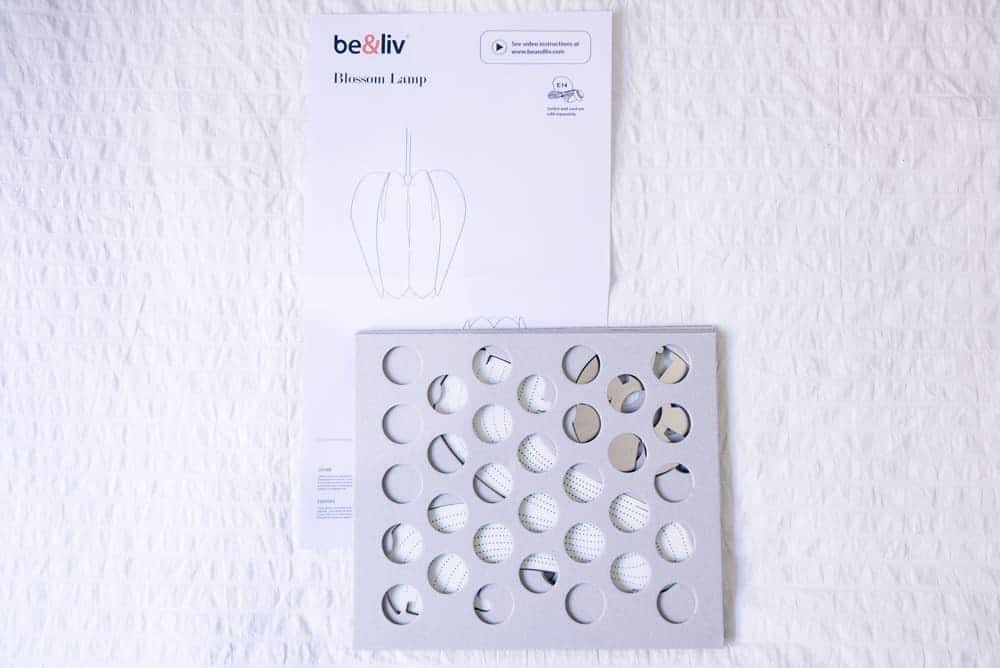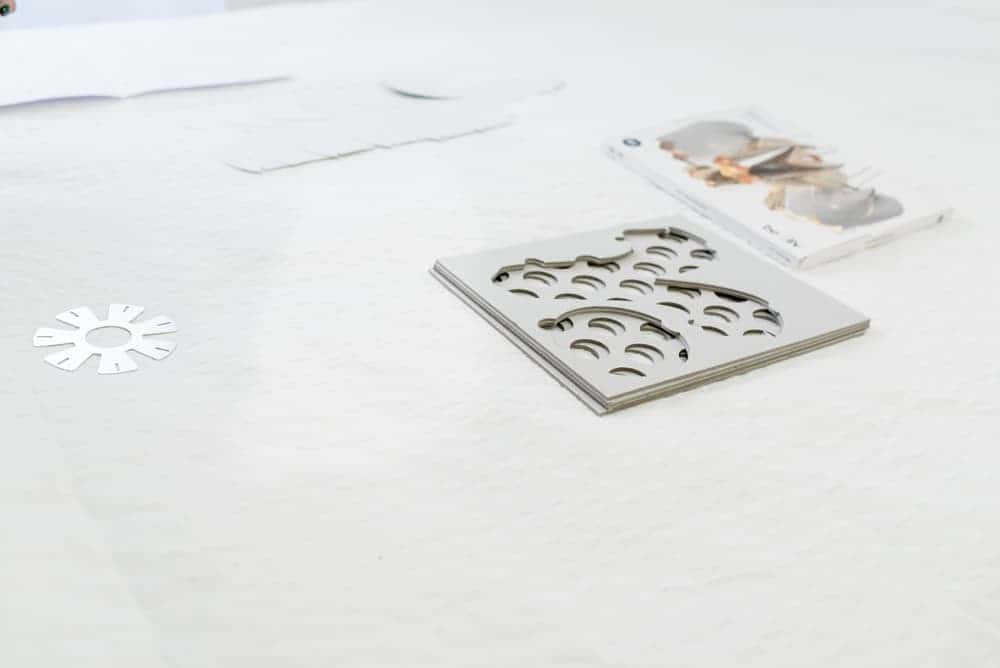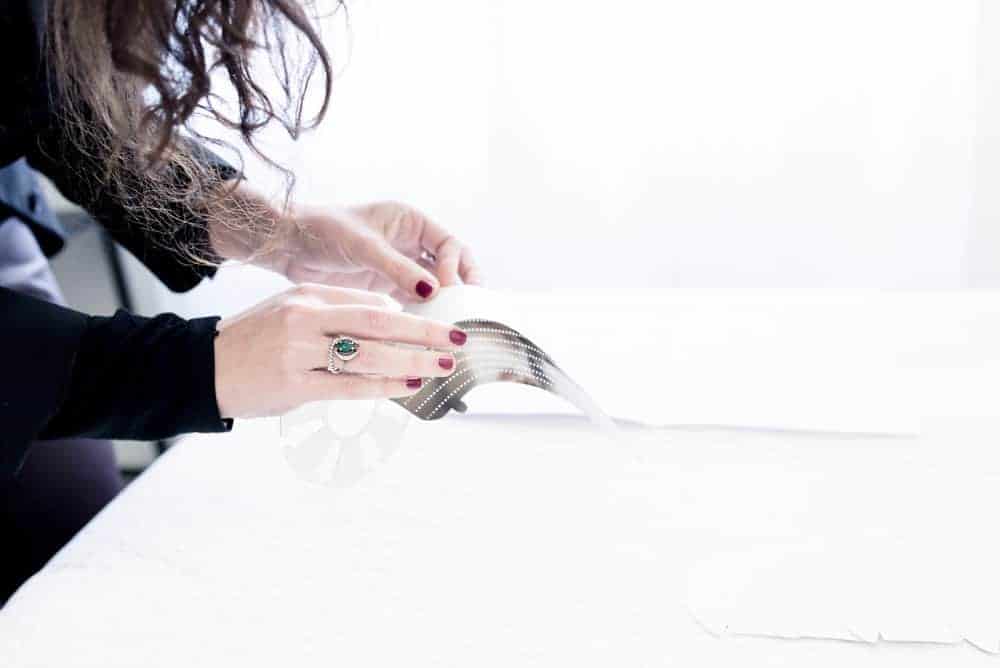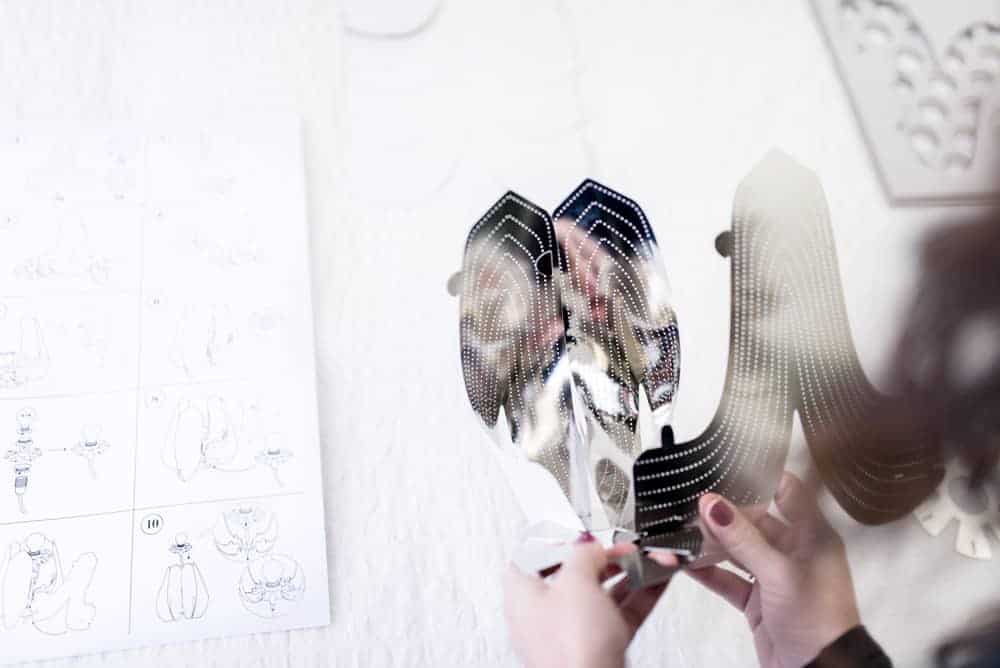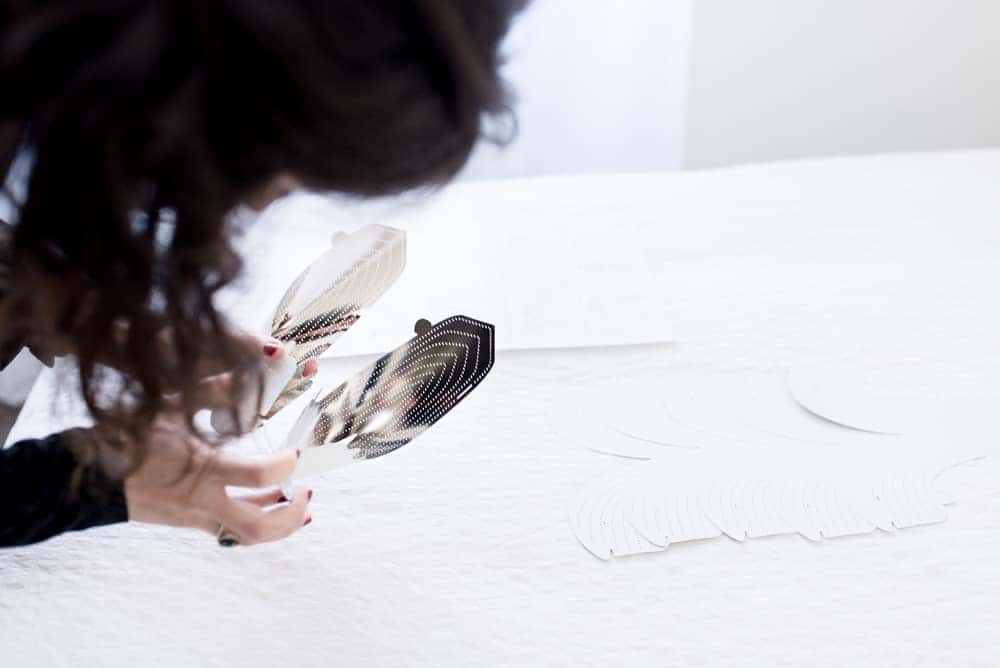 Blossom can be used both as a pendant lamp, and as a table lamp.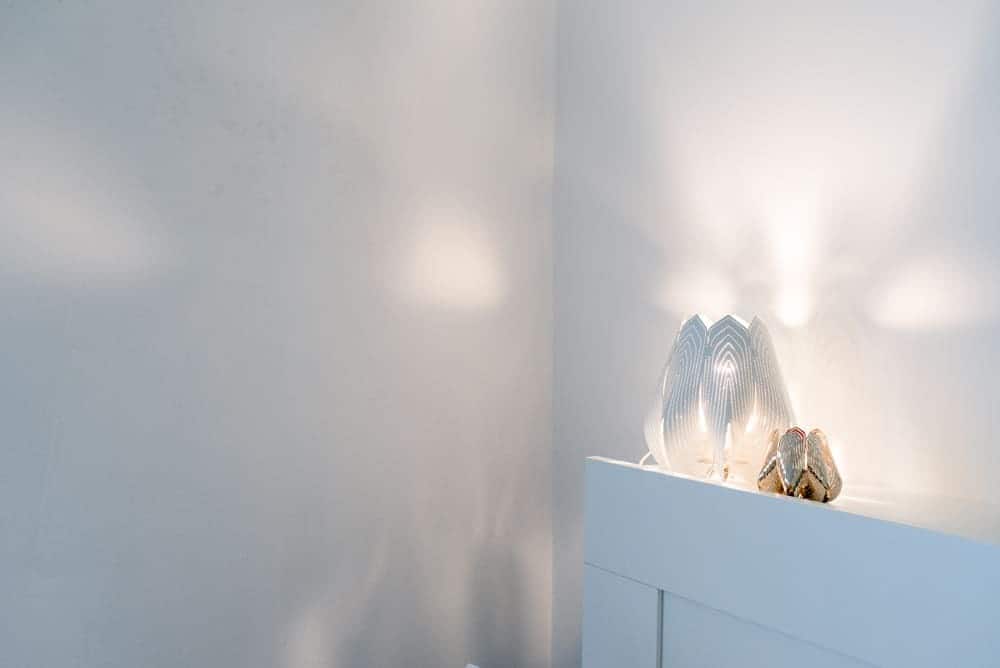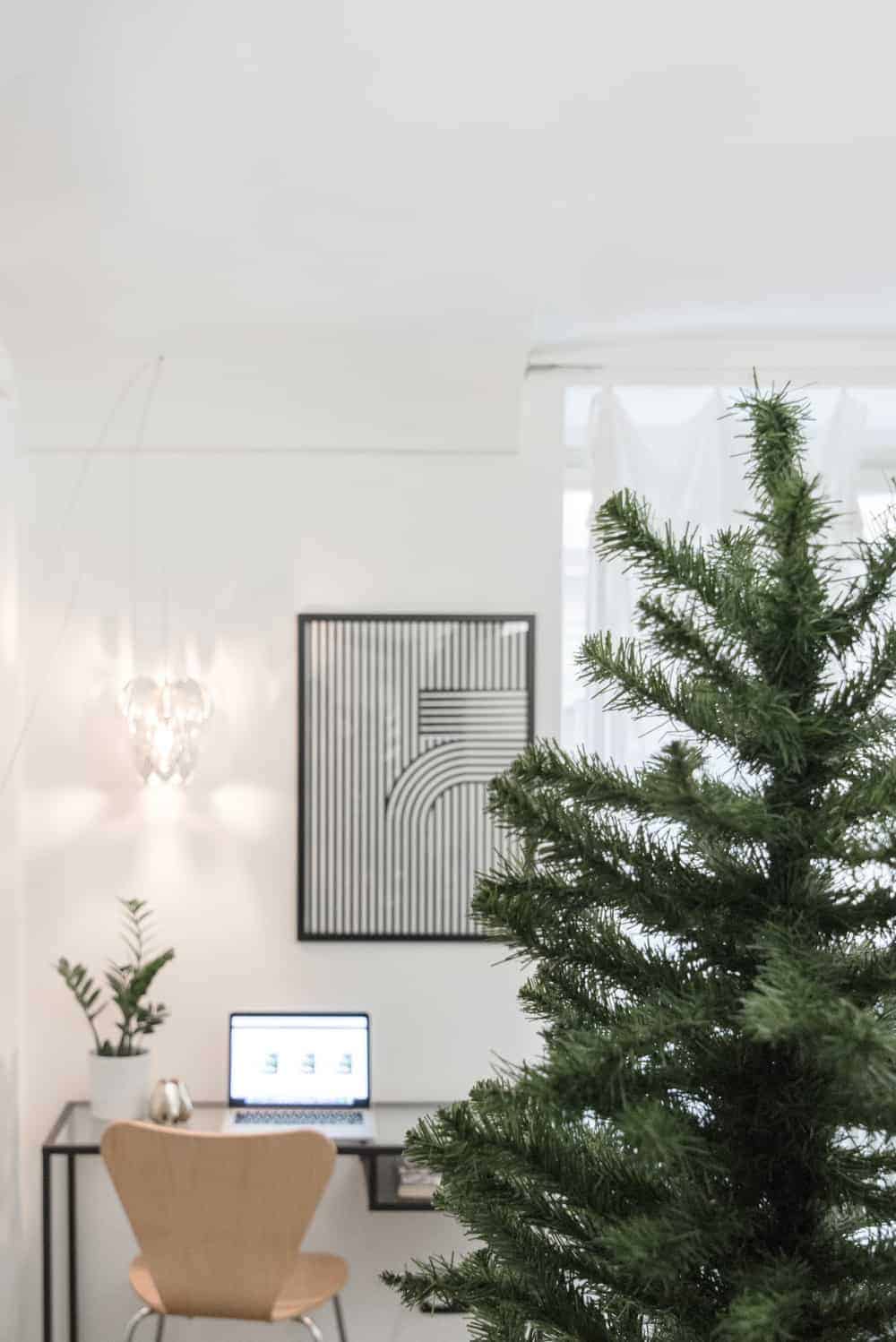 | photography by Davide Buscaglia |
What do you think about my design workspace?
Let me know, and if you like the Nordic style, do not forget to download the design guide of Helsinki.
Enjoy! 🙂