This post is also available in ITALIANO
I firmly believe in beauty. I think that the ultimate role of the architect is to become part of the context sensitively, defining spaces appropriate to their function. I believe that a church should be, first of all, a place where people can access what's deep inside them. In 1950 in Ronchamp, France,  Le Corbusier designed the chapel of Notre-Dame du Haut.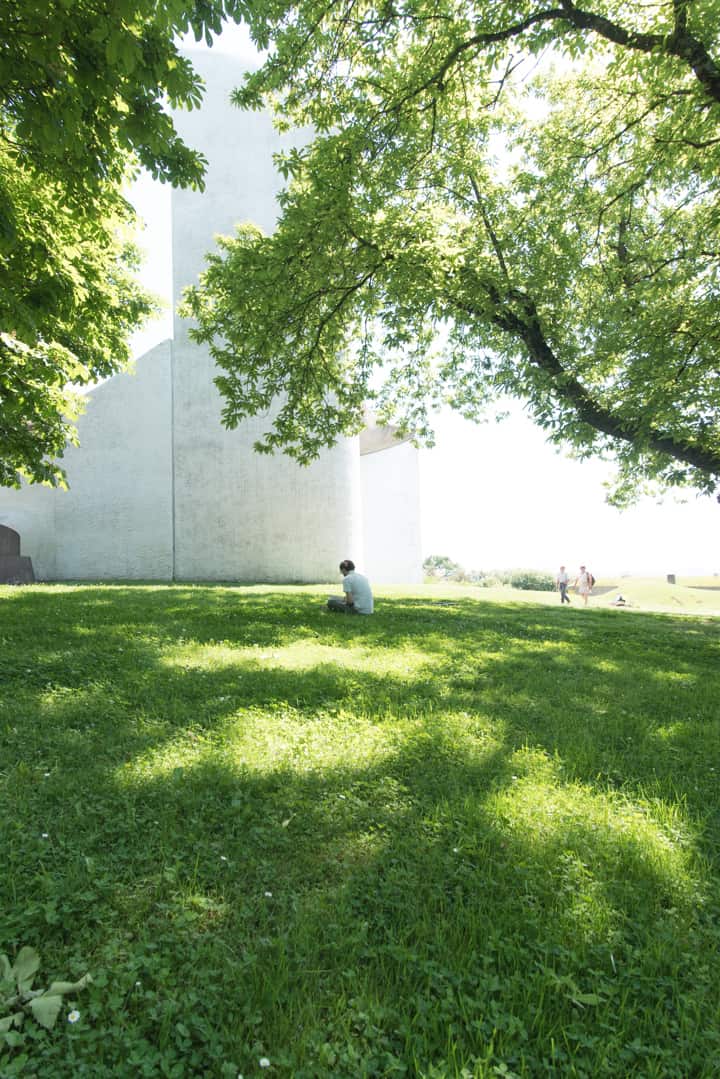 On a hill, with nothing around, a concrete structure rises up, apparently with no windows.
In Ronchamp Architecture, Nature and Religion meet with non need of symbols or words: the chapel of Notre Dame du Haut leans on a hill and rises up towards the sky.
Silence is blinding, as are the white walls where the sunlight gets reflected, seeping through small openings and illuminating the interior with a soft, warm light.
Everything seems random, but nothing is: Le Corbusier talks about ineffable space, the result of  a perfection of measures, a balance of modules and proportions, and all of this evokes an inner joy.
Concrete, light and wood meet to give life to a sacred place, with no ornaments, no decorations, entirely made of spirituality.
I wanted to create a place of silence, of prayer, of peace, of inner joy, said Le Corbusier on the day of the inauguration.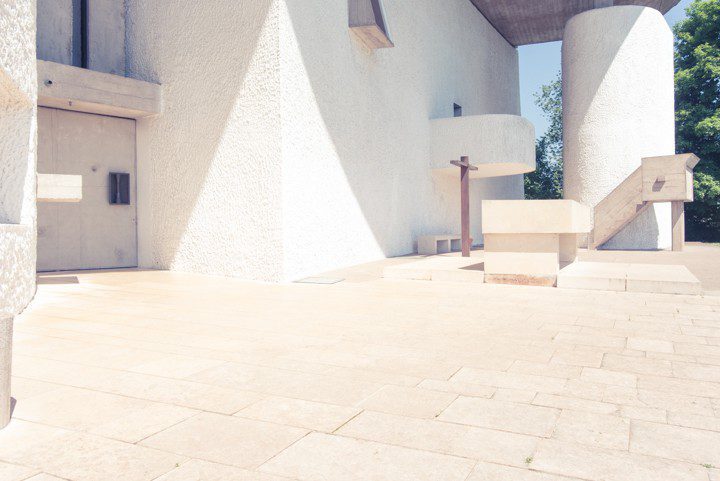 The Architecture of Ronchamp Chapel by Le Corbusier
Le Corbusier's church is one of the most important monuments of the history of architecture because it revolutionized the idea of decoration, light, matter.
The story goes that Le Corbusier was contacted for this project in 1950 but, because he was agnostic and currently busy with important projects like the Cité Radieuse of Marseille, he turned down the task.
A visit to the hill in May made him change his mind, together with the possibility of maximum creative freedom granted him by the clients..
The plan of Le  Corbusier's church is inspired by the surrounding mountain landscape. The southern and eastern facades, open and concave, are projected towards the sky, like a white lighthouse attracting pilgrims.
Space distribution is neither symmetric nor traditional; the only followed rule is the position of the choir at dawn.
The roof is a hollow shell supported by 16 pillars inserted in non load-bearing walls and made with the stones taken from the chapel that was destroyed in 1944.
In addition to the internal choir Le Corbusier also built an external choir, designed for pilgrimages, that transforms the chapel in an opencast church.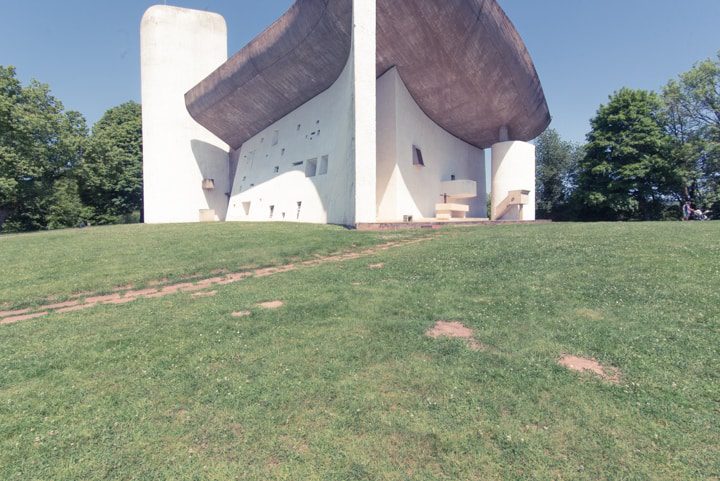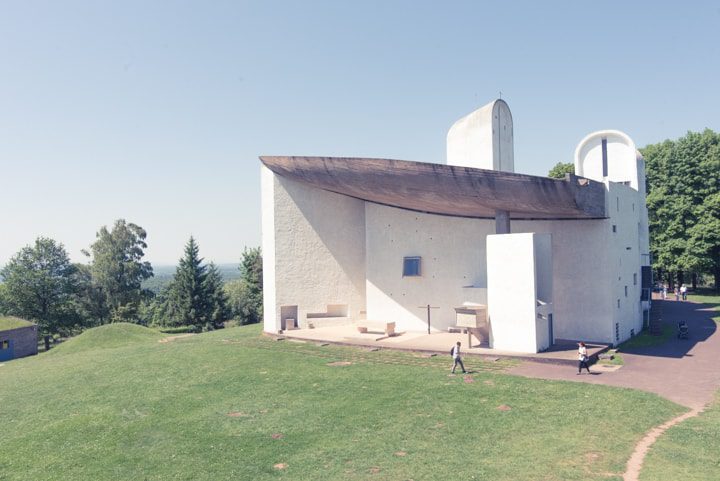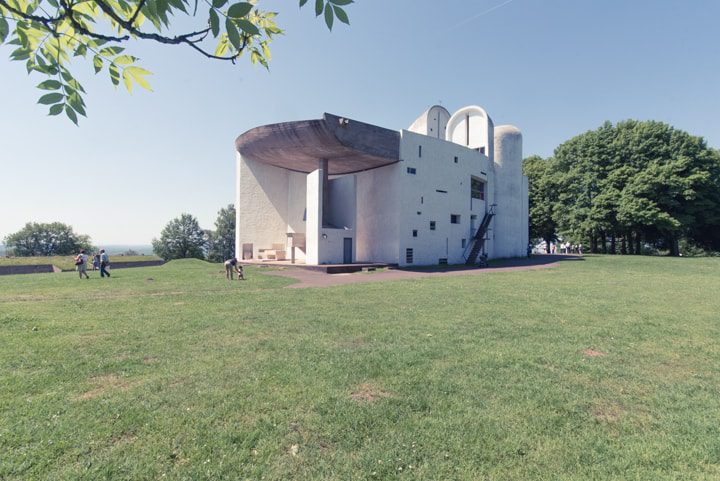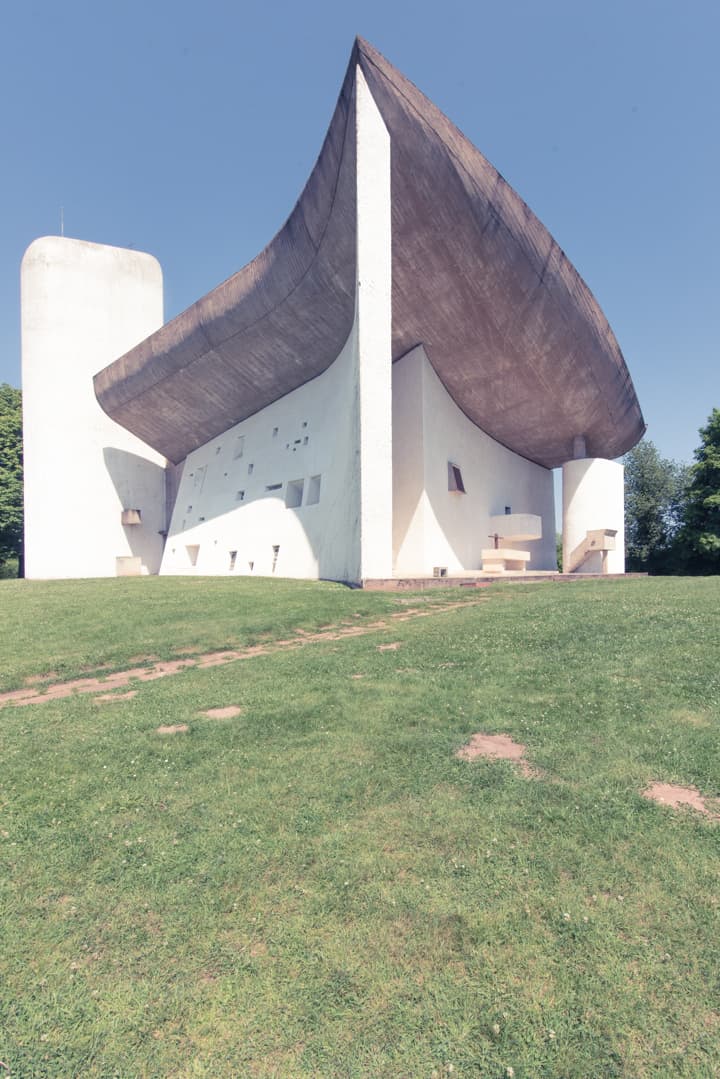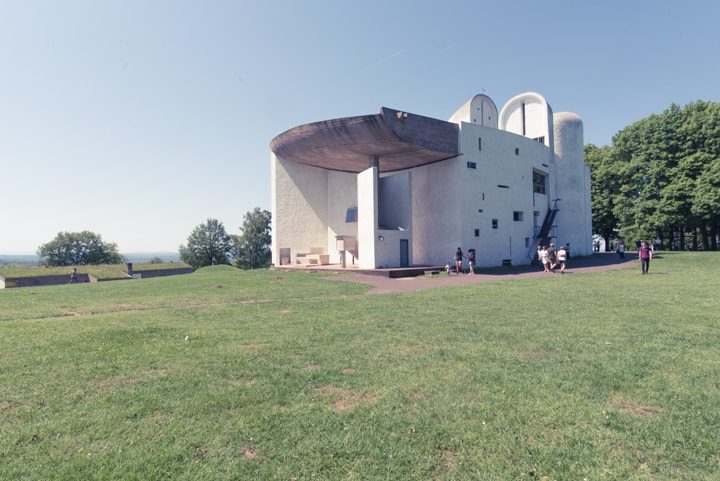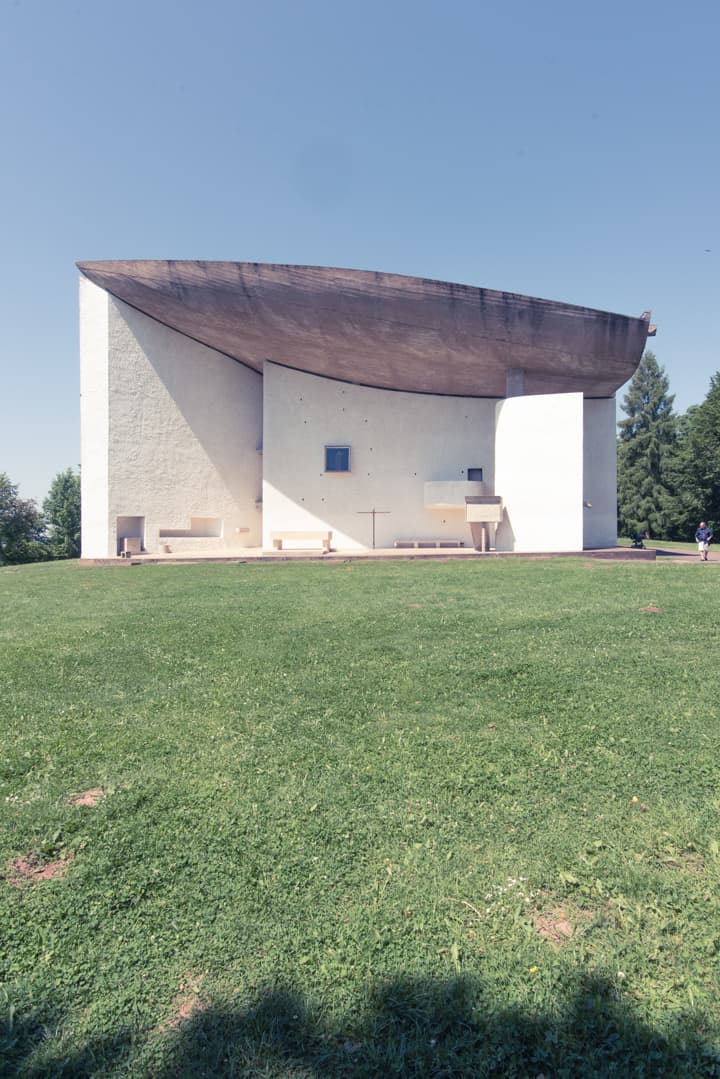 Practical info
The chapel of Notre Dame du Haut in Ronchamp by Le Corbusier can be easily reached by car.  
The ticket for the visit  is 8 euros.
At its feet there's a parking surrounded by trees: my advice is to bring with you a packed lunch and to stay outside Le Corbusier's church as long as you can.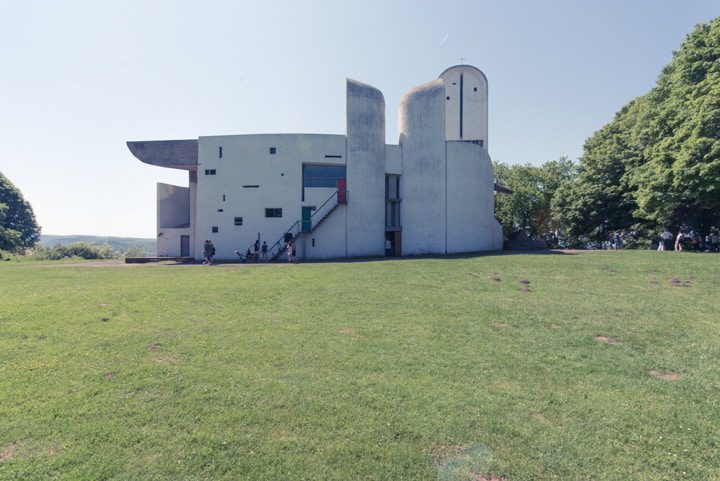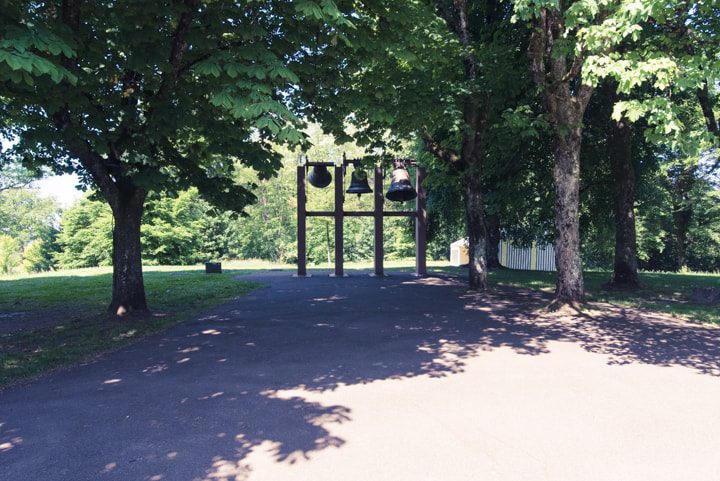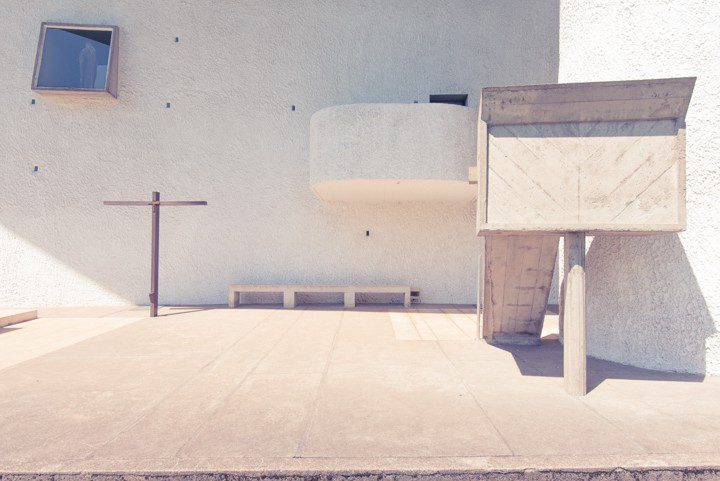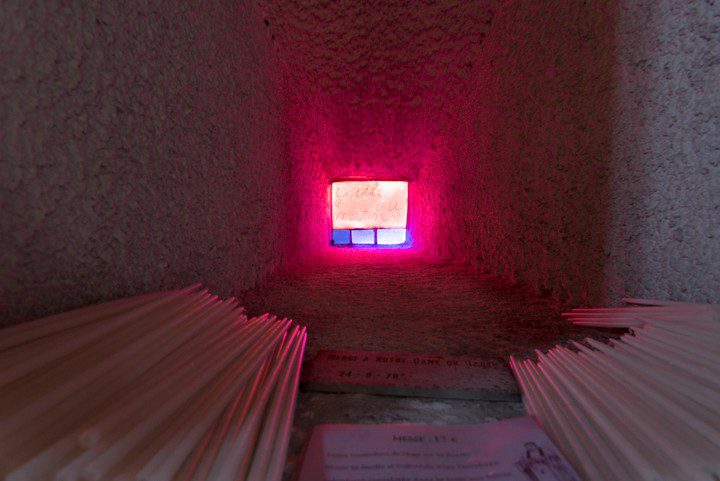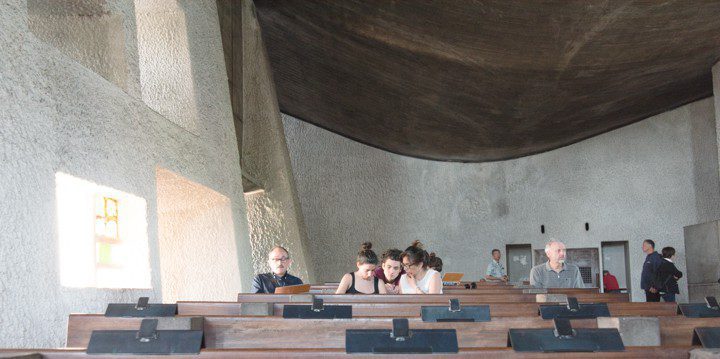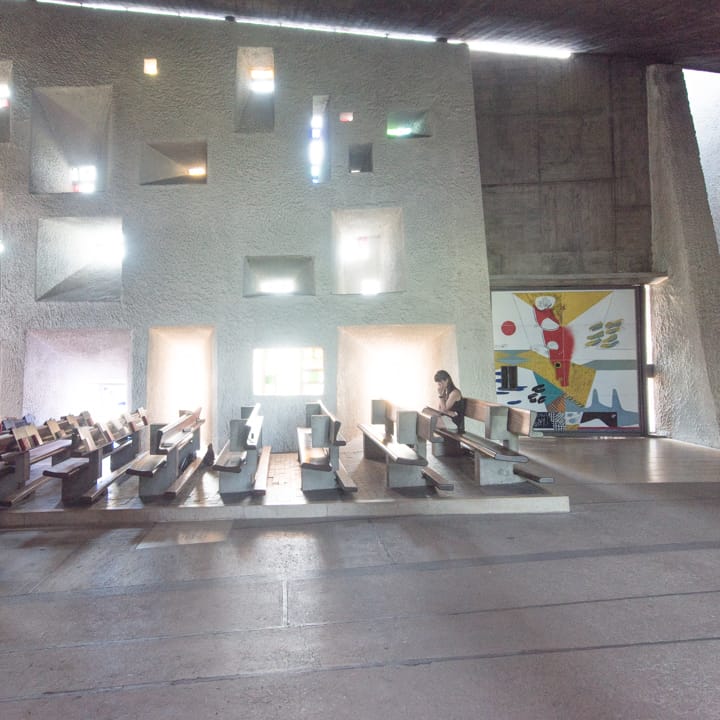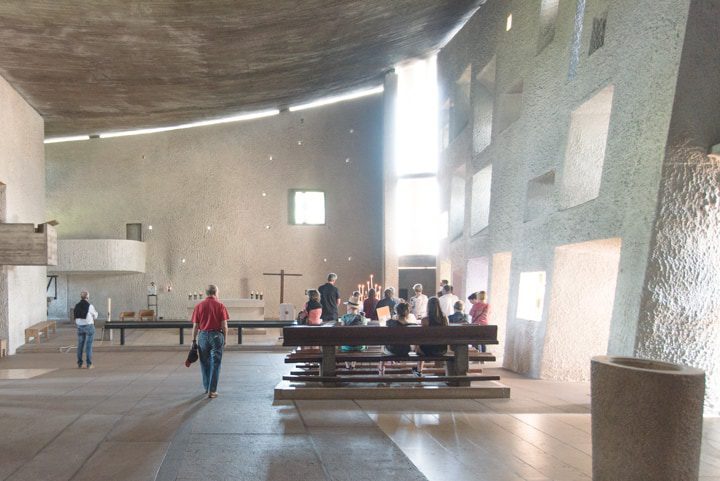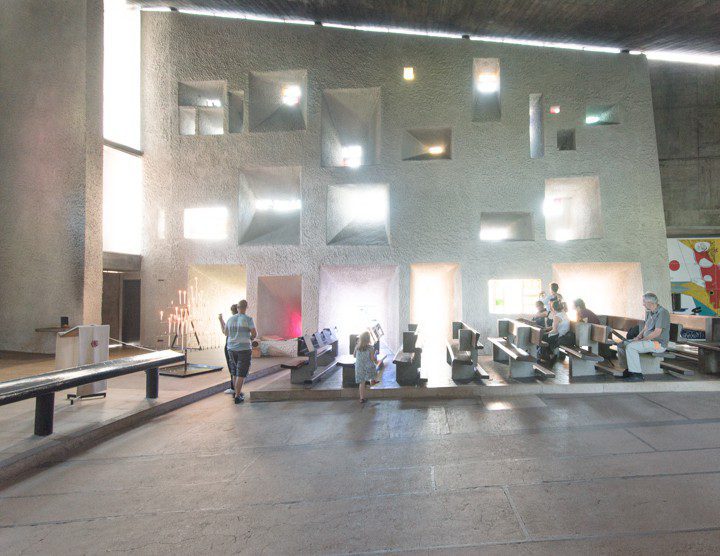 | pictures by Davide Buscaglia |
You can find all my architecture-inspired trips here: TRAVELS