This post is also available in ITALIANO
The first edition of Home Faber has recently closed. And I'm still drawing up what the inputs I received during the visit.
Homo Faber is not only a design and craftmanship exhibition, but it's the expression of far deeper necessity. I mean, the urgent need of taking back things, touching them and perceiving them. Fondazione Cini saw almost 62.500 visitors, all united by the desire of (re)discovering the concrete art designers and artisans. 
A great flow of people has willingly take part to the drawing of Homo Faber of revitalizing the curiosity for things, intended in its more complete sense. How is an object born? What is the idea behing its creation? What difficulties occured in the creative process? 
The beautiful frame of Fondazione Cini encourages the development of these questions, with its cloisters and its gardens.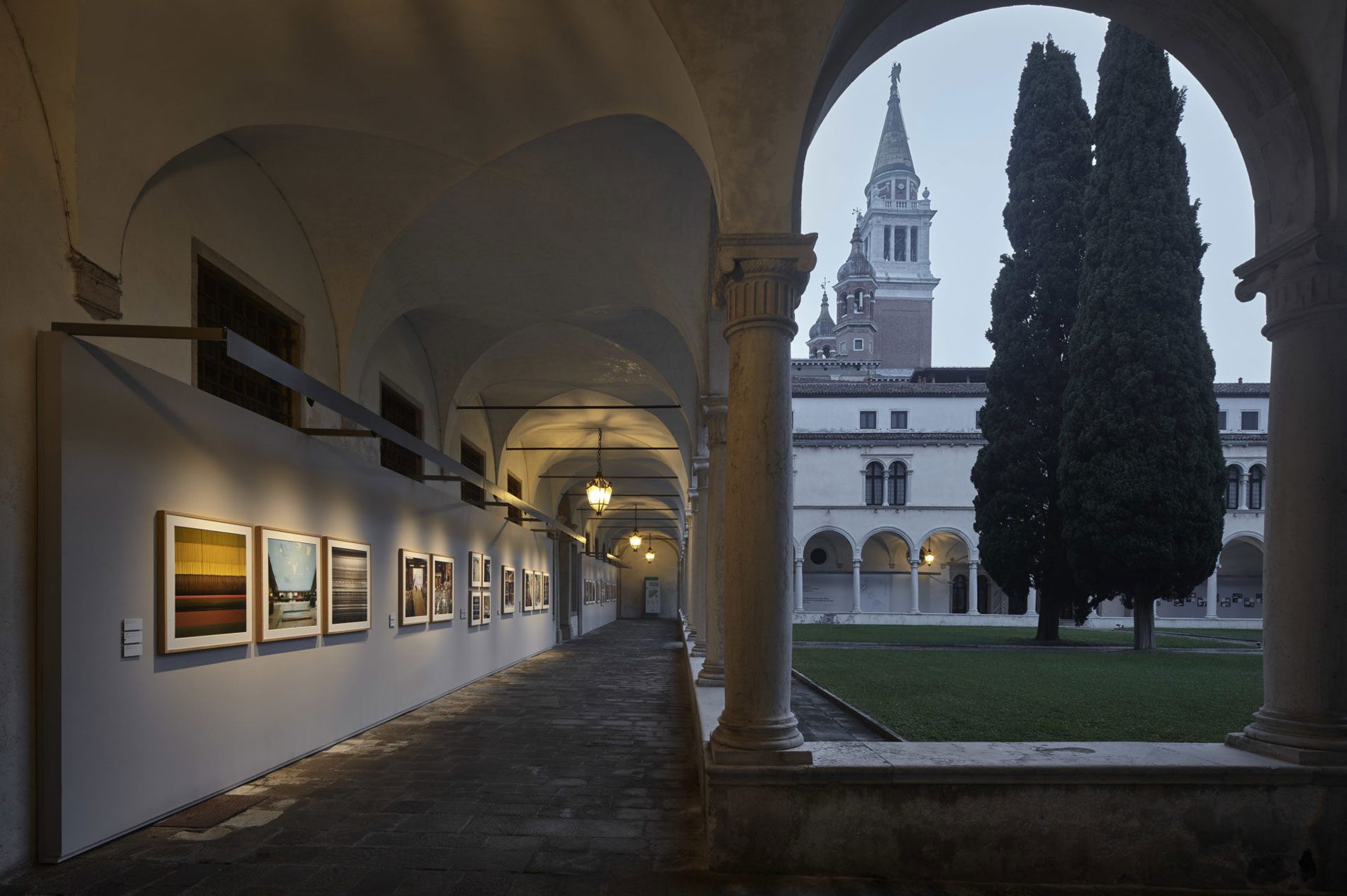 Here, what I appreciated the most.
Venetian Way
The exhibition of Susanna Pozzoli, tells in terms of images, the traditional activities of the city of Venice. These are pictures, which explore in detail the manual work, the fabrics, the materials and the textures; it's like the eye is supposed to both see and touching the instruments of the job.
Ancient stores and laboratories, which are still living today, are hung at the wall, as a witness of the creative process, submitted to the realization of finished products.
Among them, I remember some, maybe the most poetic, or maybe the most unexpected.
> Fornace Orsoni: Since 1858, its artisans have been carefully producing the glass tiles for the mosaics.
> Fallani Venezia: Inherited from his father, Gianpaolo Fallani carries out the ancient technique of serigraphy, reproduciong the works of contemporary artists.
> Colophonarte: It's a artistic place, entirely dedicated to the realization of art books in limited edition and hand-tooled bound.
Natural Talent
Students of the Creative Academy with the collaboration of ligoStudio, Giordano Viganò and Torneria Meloni realized a real design forest, habitat dedicated to their works. The working of wood gave life to objects with a fine aesthetics. Nine-arms chandeliers, jewelry box in the shapes of classical archtectures, spinning tops and watering hole for birds: everything is surrounded by wood logs.
Creativity and Craftsmanship
An high-visual impact pavilion, Creativity and Craftmanship is a temple where artists reproduced, each in his space, a reinterpretation of the Tabernacle. "An object with an interior", that's how the archetype is defined. An empty place to be filled with a personal idea.
The sacrality atmosphere of the pavilion recalls ancient places, which stimulate our inner strings.