This post is also available in ITALIANO
Let's imagine going to the mountain to look at the stars. It's a beautiful experience as well as stressing: staying open air in the cold of the night before going back to the tend or to the mountain hut.
This year two young architects from Cuneo province, Fabio Revetri and Lara Sappa, alias Officina82, invented a revolutionary method to really have the sky inside a room. I'm talking about little living modules as big as a double bed, settled near the Rifugio Mongioie (1520 mt above sea level), in Tanaro Valley.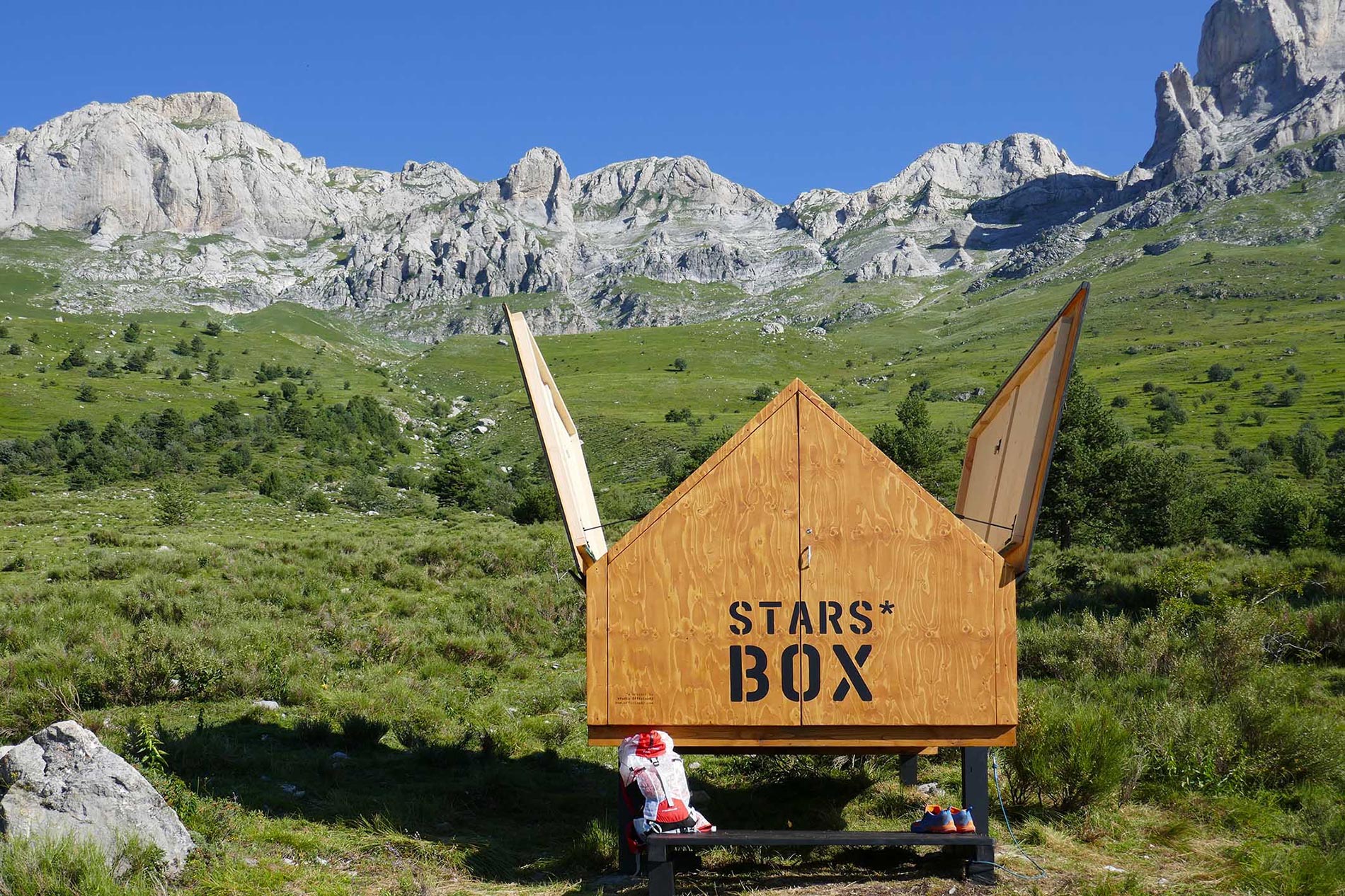 The aim is making the camping experience more comfortable, starting with the possibility of looking at the sky, thanks to an opening ceiling.
Architecture to reflect
Fabio Revetria and Lara Sappa explain that Stars BOX is a reflection on living the mountain nowadays.
"Since a long time, humans have visited the mountains to go hunting and discover what it is beyond. They engrave symbols on the rocks, looked for summer grazing lands or new fields. Simultaneously, new living models have been developed, adapting to different needs. Stone boxes, shepherds' huts, roulottes. Stars BOX is definetely the next living model, responding to tourism demands; It's inspired by shepherds' huts in terms of shapes and dimensions, it's temporary and reversible, a shelter where to look at the sky and enjoy the most aesthetical side of the mountain…"
In general, the project is part of a resarch on the bound between architecture and landscape, so the idea is to create tiny contemporary architectures, starting form historical building models.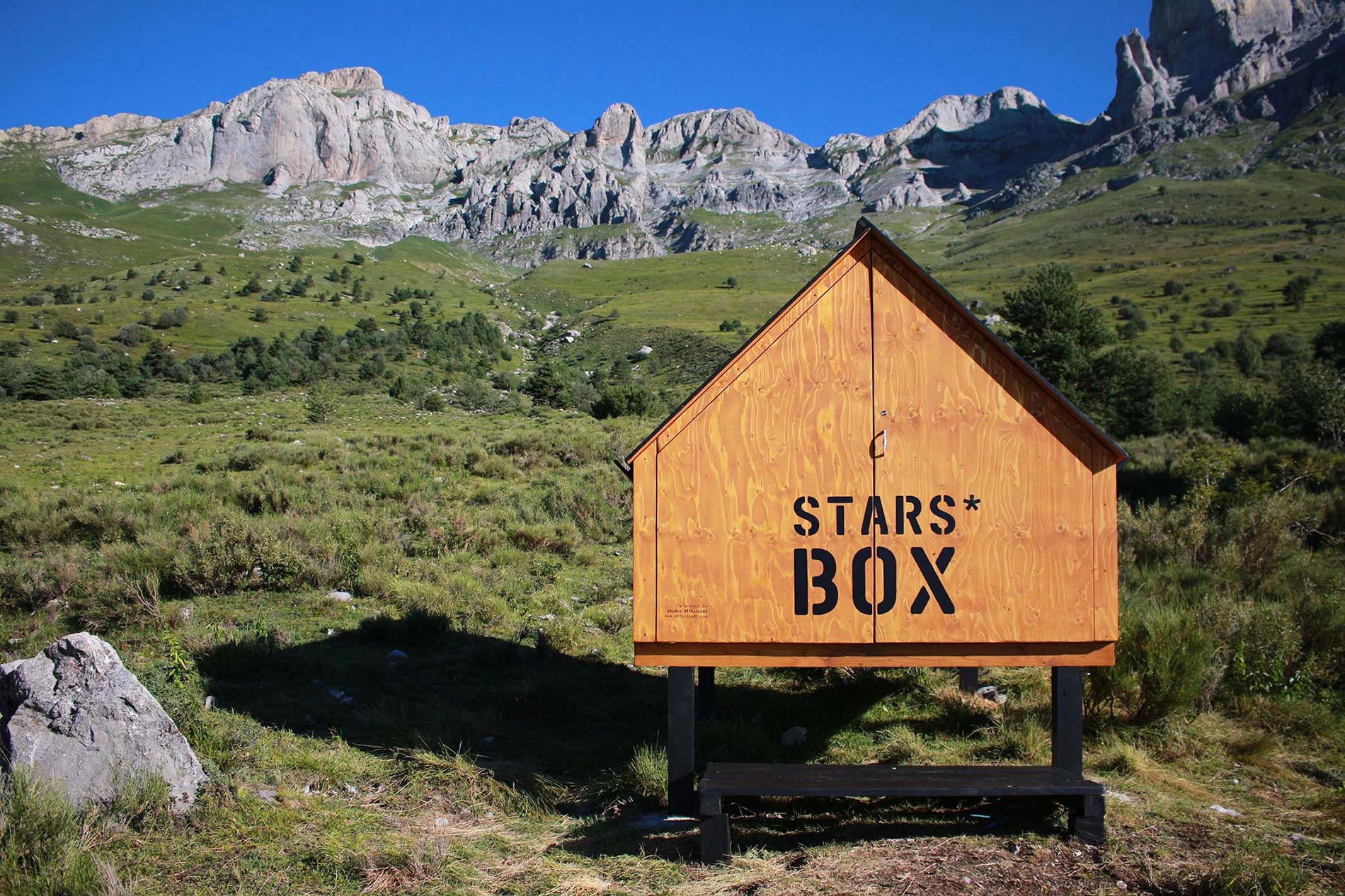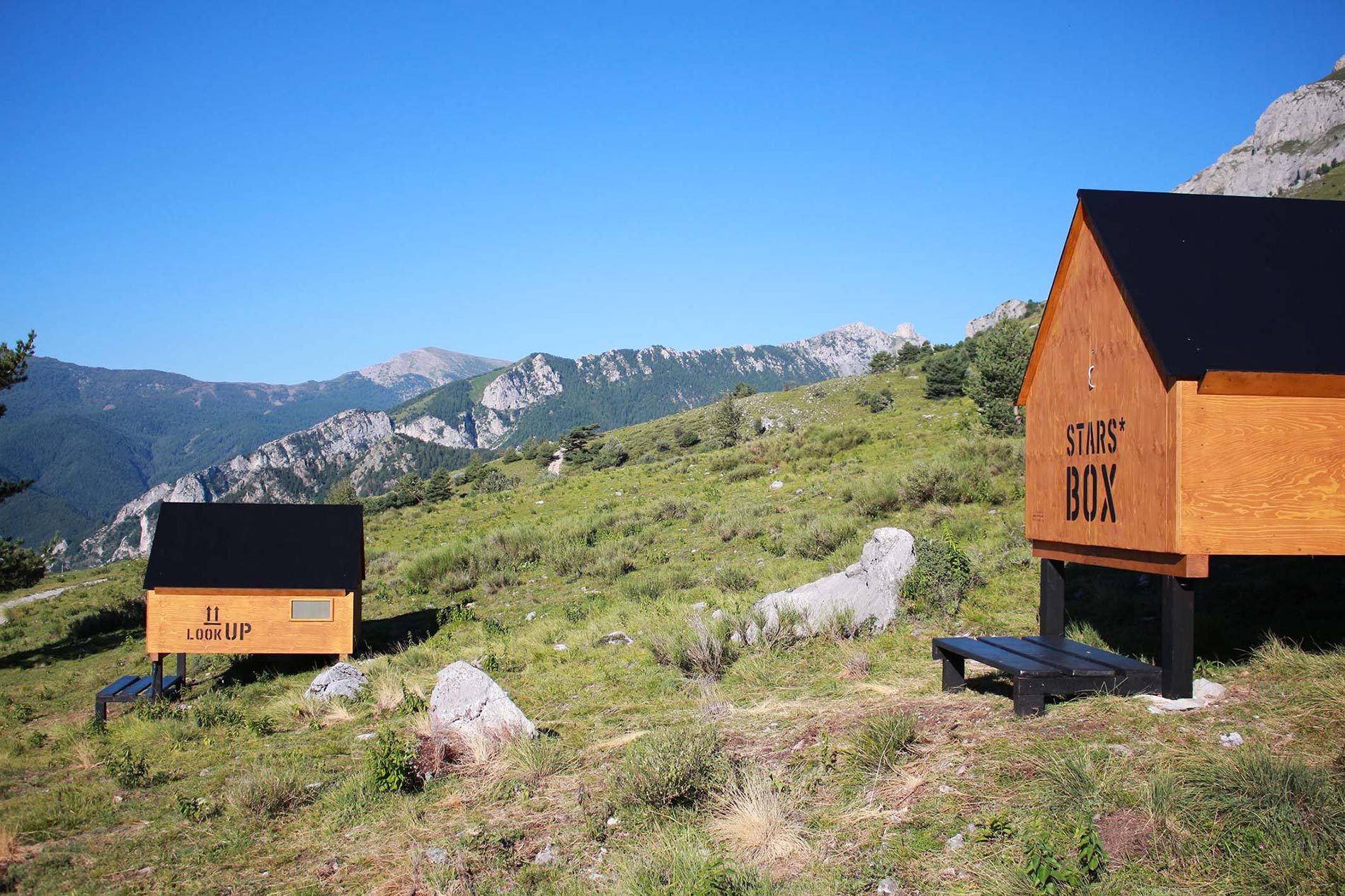 Stars BOX is micro-architecture, easy to settle and removable in winter to reduce the landscape impact.
The sensation is that not only are they projected for mountain lovers, but also by mountain lovers.
>>> Are you interested in architecture?