This post is also available in ITALIANO
There are projects that strike a chord from the very beginning. I think that  they are those that have something more, that make you go wow! They're doing the right thing here. It's the case of Sukhi, the online rugs store that brings clients and makers together.
On their website you can find high-quality handmade rugs made in India, Morocco, Nepal and Turkey.
From Beni Ourain rugs to felt ball rugs, possibilities are endless: Sukhi doesn't have warehouses or intermediaries; the rugs are made only once they've been ordered, and because of this they can be customized.
Moreover, Sukhi guarantees good working conditions to the women producing the rugs: the name Sukhi in Nepalese means happy.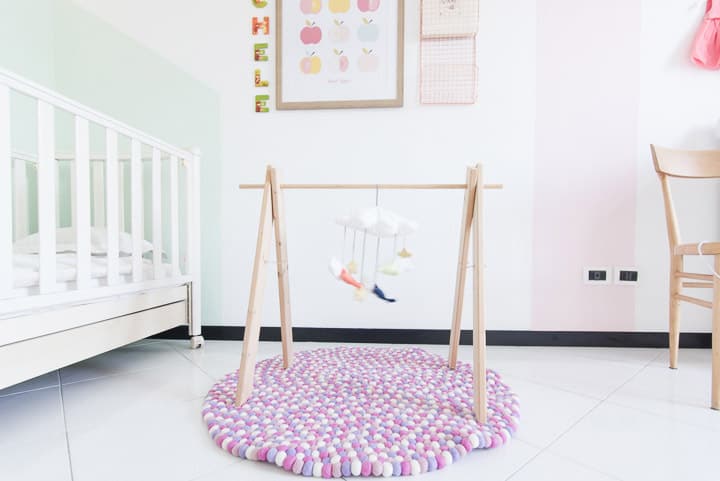 I've used one of their rugs for one of my latest projects: it's Nina, a pink felt ball rug made in Nepal.
When it arrived I immediately noticed the label: on the front was the name of the brand, on the back a handwritten name. Shanti Ghalay is the name of the woman behind Rachele's rug, that came almost as a gift directly from Nepal.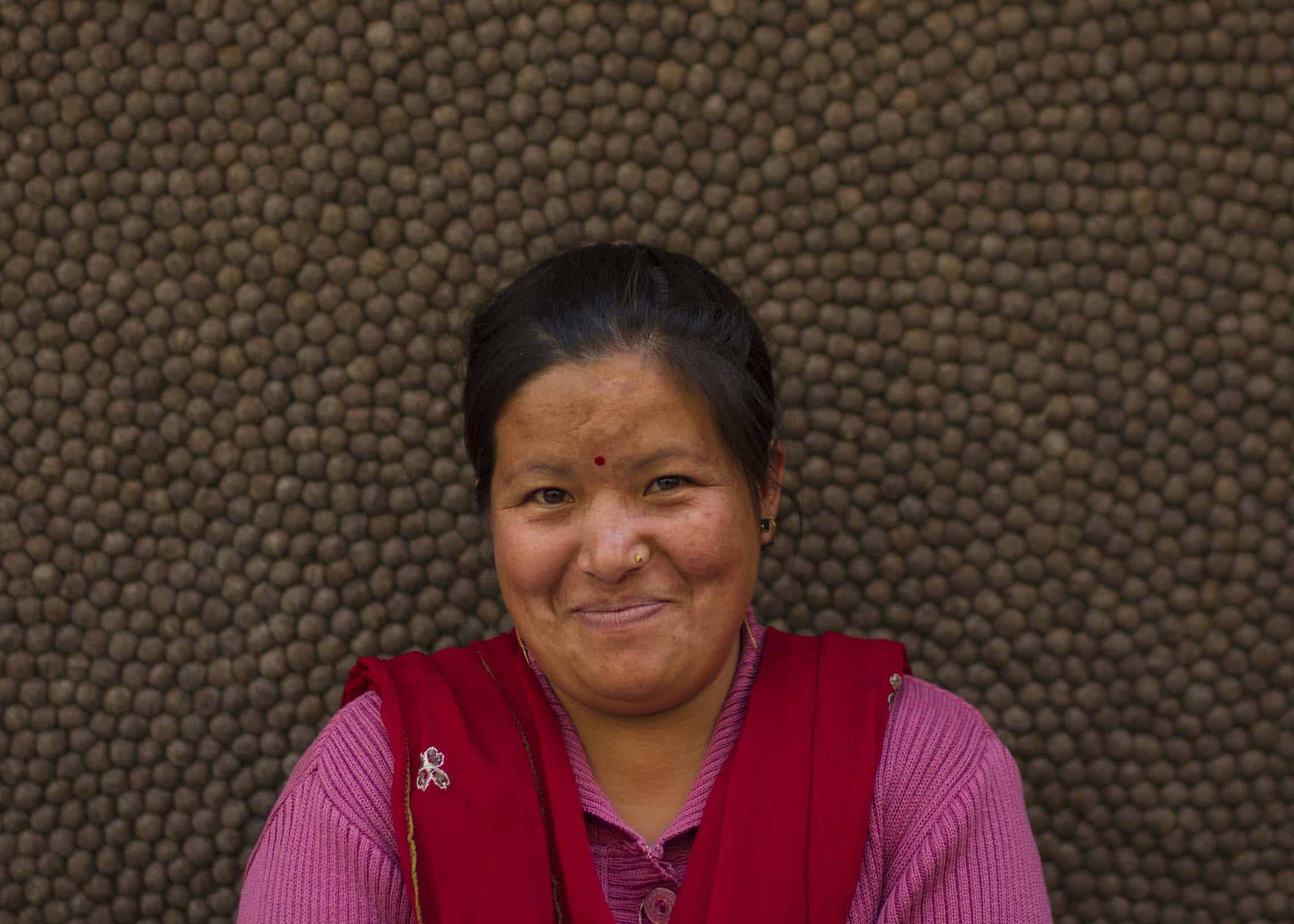 I found it beautiful, romantic, almost. Maybe design should always be like this: a way to connect people, a way to think about the endless possibilities that there are, a way to realize that awareness of purchase is possible.
Sukhi rug in Rachele's room
But going back to Nina: as I was saying, I used this rug in one of my latest projects, that you can find in my portfolio.
It's a bedroom for a four-month-old baby girl: I used this rug to soften the room and I built her an activity gym with scrap pieces.
I leave you with Davide's pictures, depicting Rachele in her baby gym.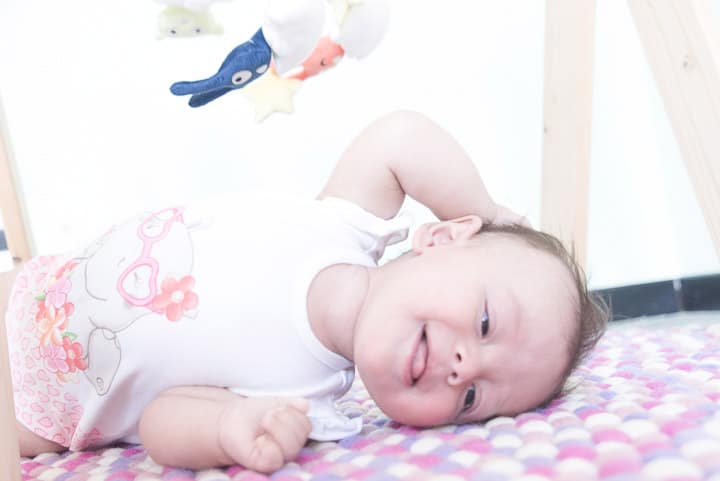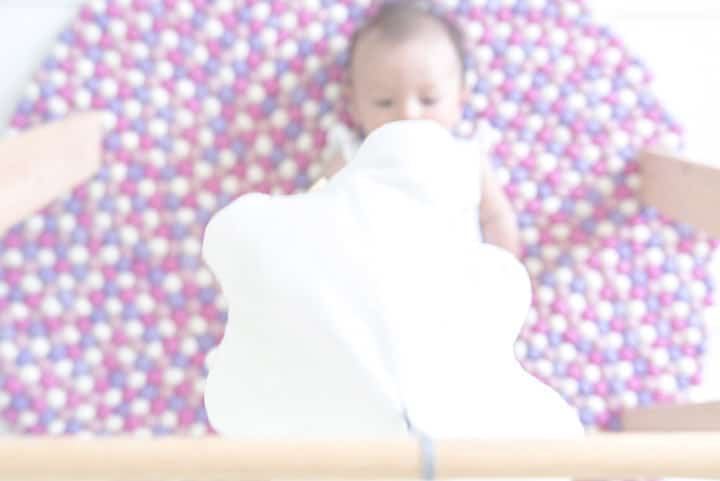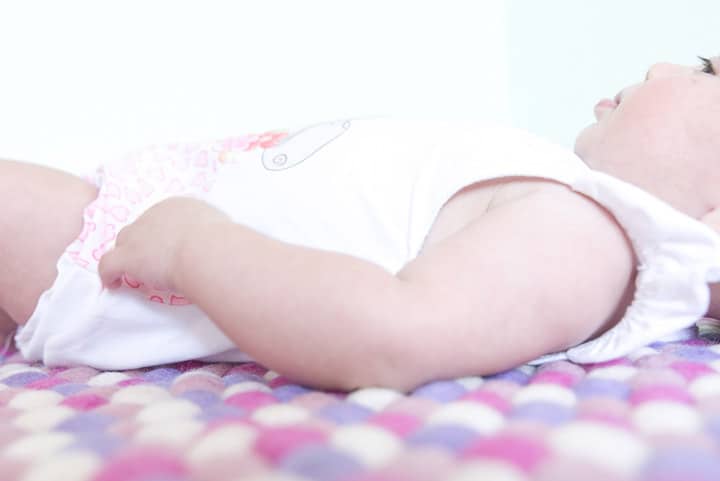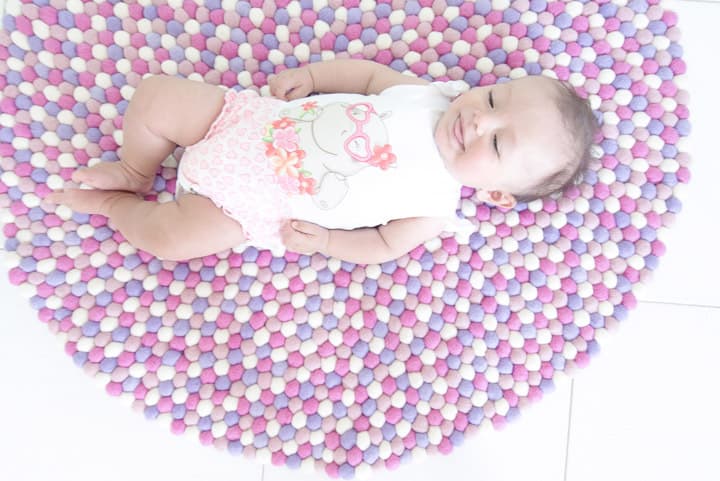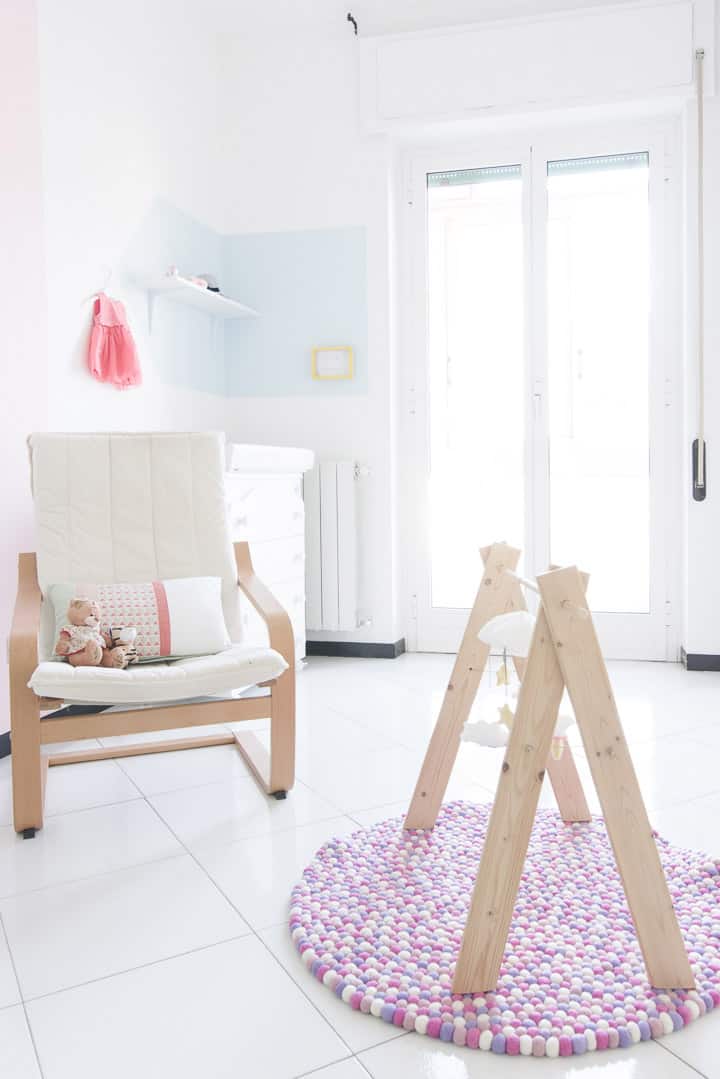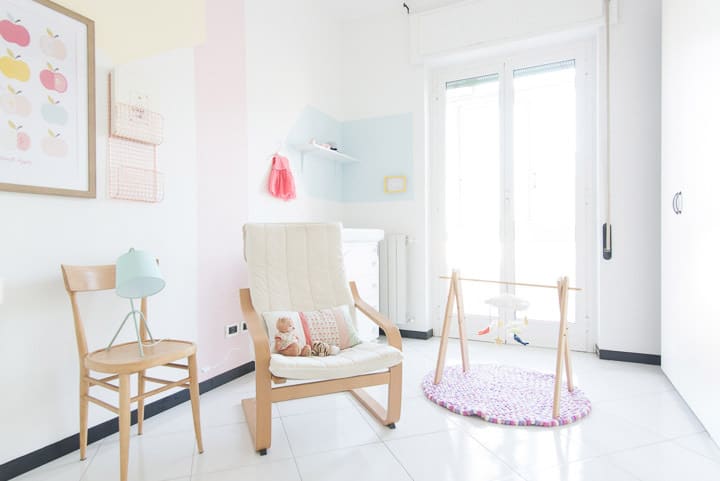 | If you want to see all the pictures for this project, go to CAMERETTA PER UNA BIMBA |
| Curious about this project? Go have a look at my SERVICES |
| If you click on PORTFOLIO you'll find my other works |
| Let me know what you think leaving a comment |