This post is also available in ITALIANO
Every design item is related to a specific historical moment and a social context. Therefore, it's not surprising that the lamp Flowerpot by Verner Panton was created in 1967.
The sixties
The students' riots in Paris, Rome and in the States tried to overthrow traditional values and the hippy generation turned up with their belief in peace, love and harmony. In that year Odissey in the Space by Kubrik was released, where a chair featured by Verner Panton can be seen; later one man stepped on the Moon.
Panton graduated at Royal Danish Academy of Art in Copenhagen and after that started working at Arne Jacobson'a studio getting in touch with interior design. His first works were some chairs (see the model in Kubrick's film). In 1967 he created the first model of Flowerpot, which is first sold by Louis Poulsen and then by &Tradition.
Simple and well-balanced are the adjectives which best characterize the lamp by Panton. Initially planned as hanging lamp, it develops as table lamp and wall lamp. Flowerpot consists of two semi-circled spheres in plastic, one opposite the others, whose diameter is one the double of the other. Its form is linear but it doesn't leave behind the features of the 50s and the 60s.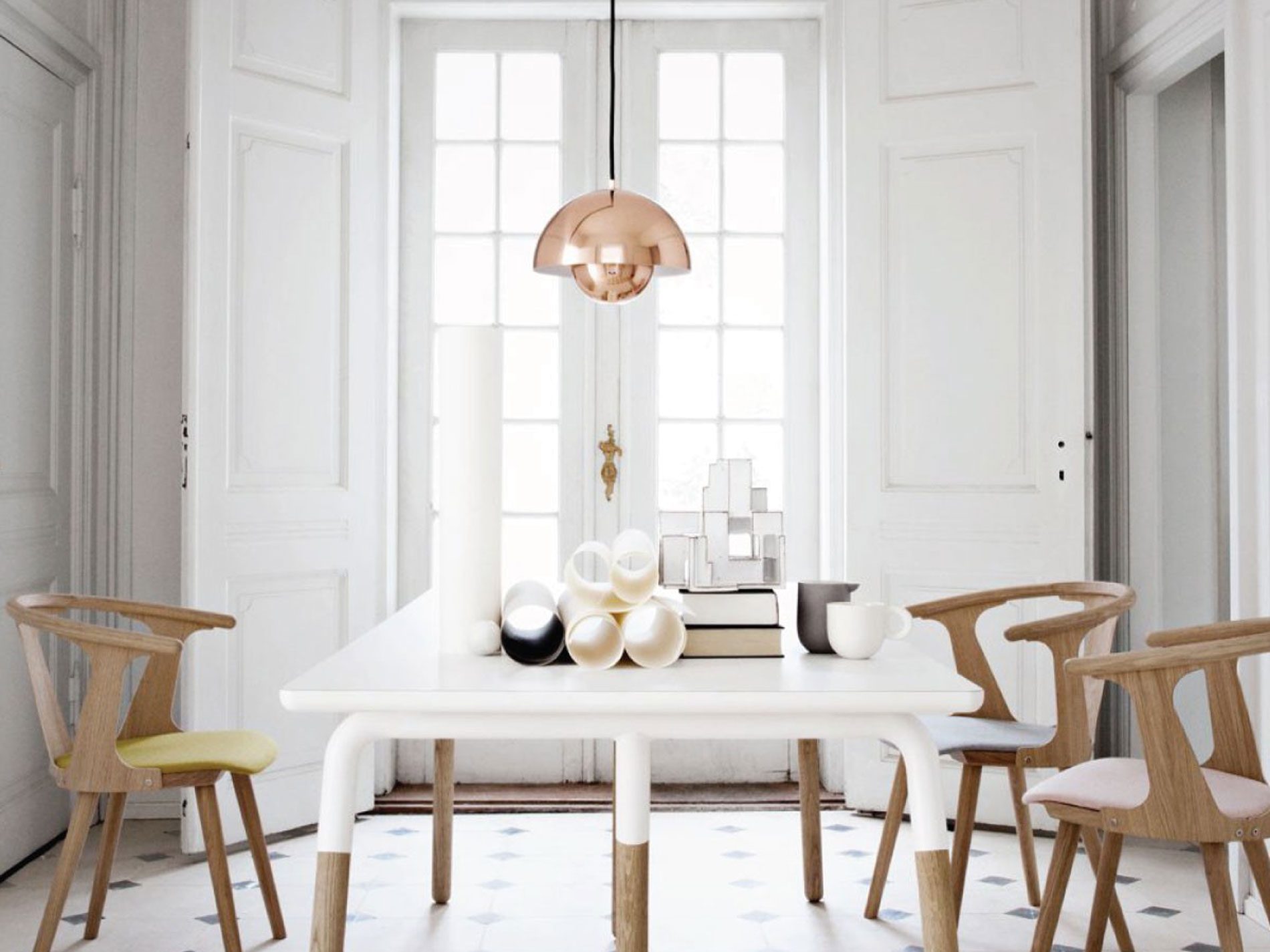 Why the name Flowerpot?
Beside having a shape similar to a flowerpot, this lamp recalls the Flower Power Movement in the 60s, which somehow had an impact on the artists of the time. With his pot, Panton seems to have created a container for those flowers which were present in the minds of that time and in their popular creations. Verner Panton successfully interpreted those years characterized by hippies and man's foot on the moon with colourful design objects.
For the Danish designer, colours were more important than shapes as they could trigger feelings. Flowerpot lamp summarizes this concept with its beautiful colours.
&Tradition
Flowerpot is still produced by &Tradition and is sold taking into account the customer's awareness.  Indications of the manifacturing process and the story of the object can be found at the back of the packaging.
This beautiful design icon can be found in different colours, matt or glossy.
> read the story of other iconic design objects