This post is also available in ITALIANO
After these days of fairs, it's time to rearrange the ideas, and I want to start by telling you about the German Design Tour I attended during IMM Cologne 2o2o and showing you the German companies that I discovered during the tour.
I'm sure you remember #zuhausesein, the contest organized by VDM, the German Association of furniture manufacturers, which I attended as a jury this summer.
The winning photographs of #zuhausesein, which you can find in this post, during the fair, were exhibited on the VDM stand, which organized and invited me to a tour about German design.
Let's see the stages of the tour:
Rolf Benz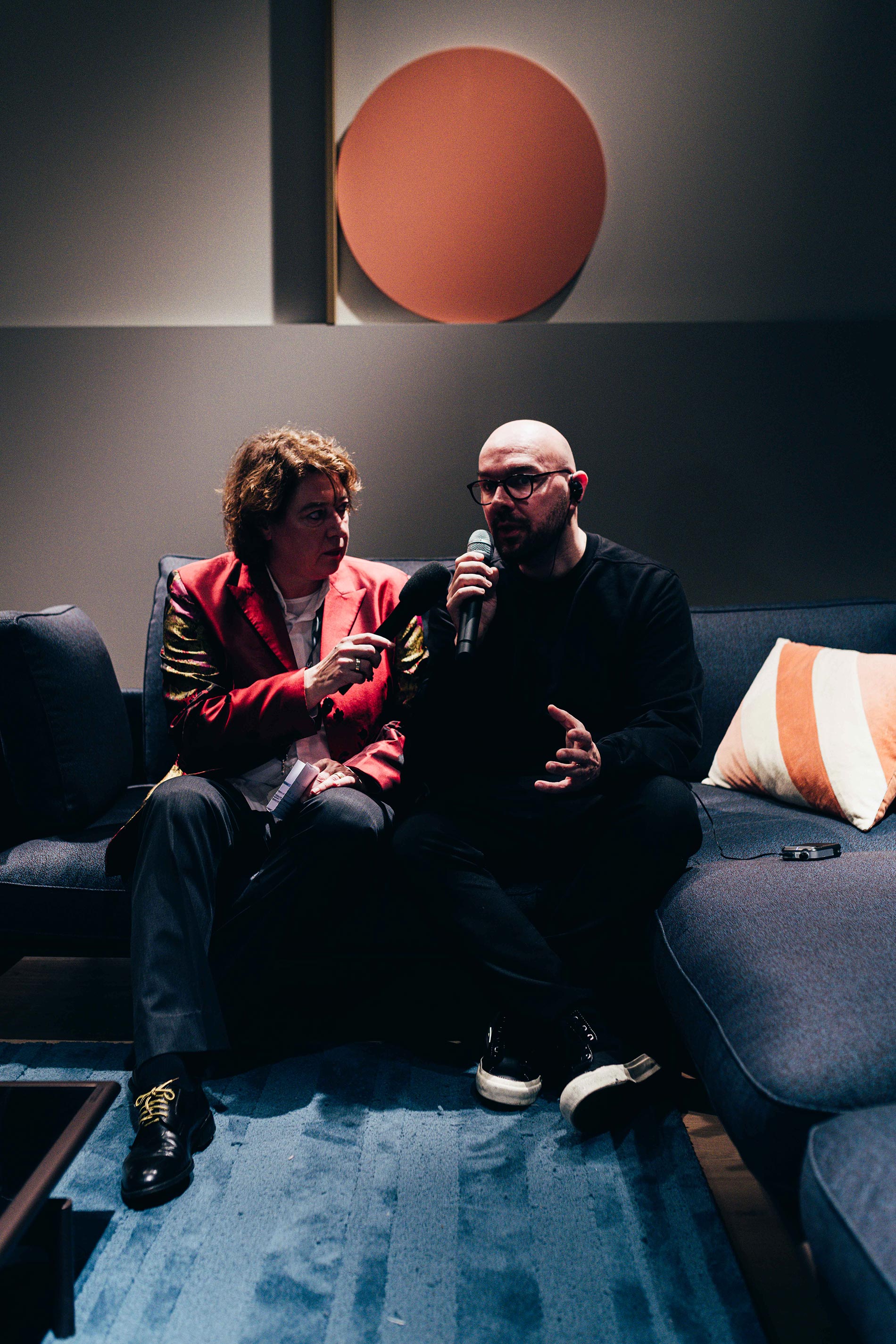 The first company we visited is called Rolf Benz and has been producing sofas in the black forest for over fifty years. At IMM Cologne 2020 Rolf Benz presented Liv, the living system designed by Luca Nichetto, which features modular sofas, shelves and coffee tables to be combined in infinite ways.
"Liv" is actually the name of my daughter. "Liv" also means "life" in Swedish. The name seemed especially appropriate because our sofa invites you to really live with it.
Kettnaker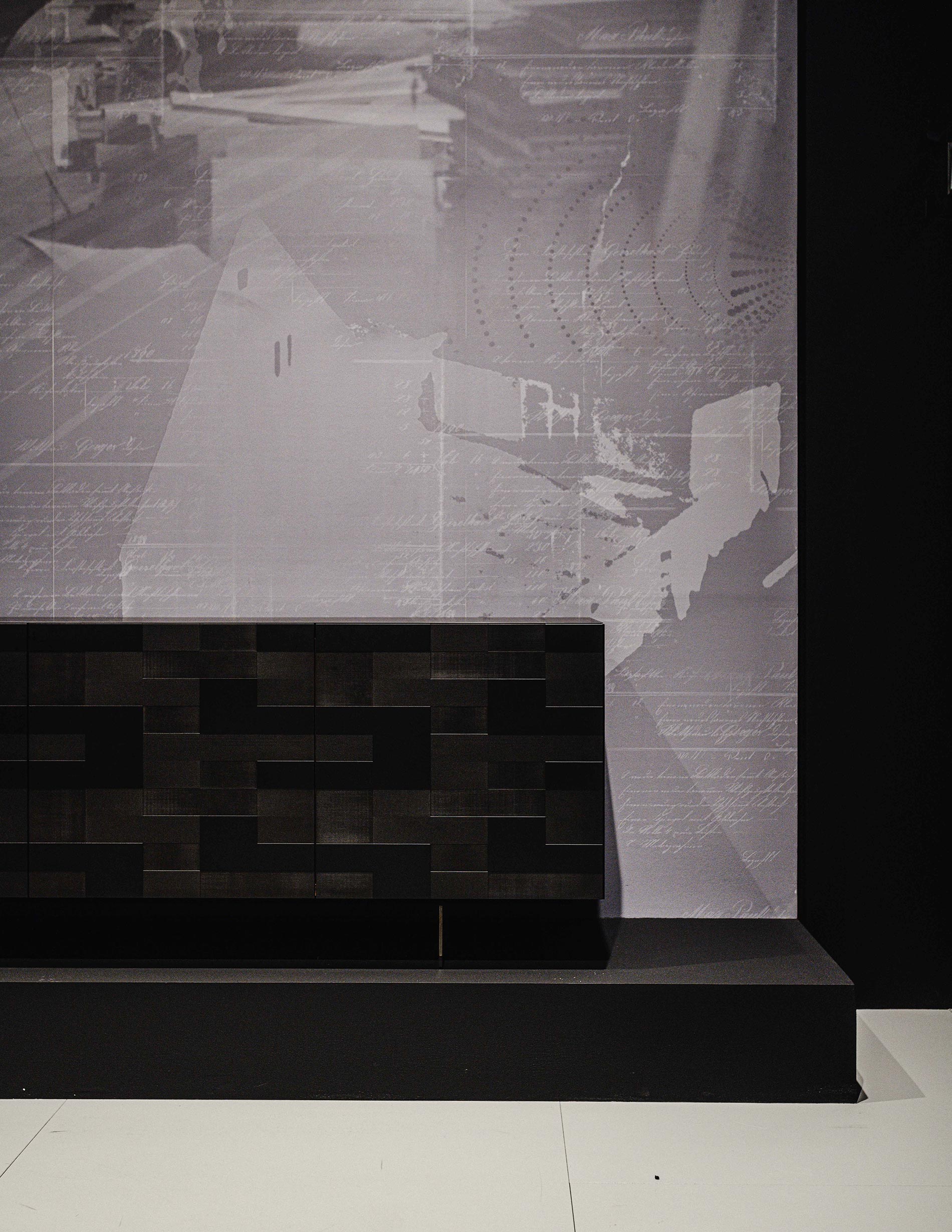 Founded as a classical furniture manufacturer in 1870, Kettnaker today produces modular furniture with advanced technologies. The new products shown at IMM Cologne 2020 impress with their simplicity and clean lines.
Interlübke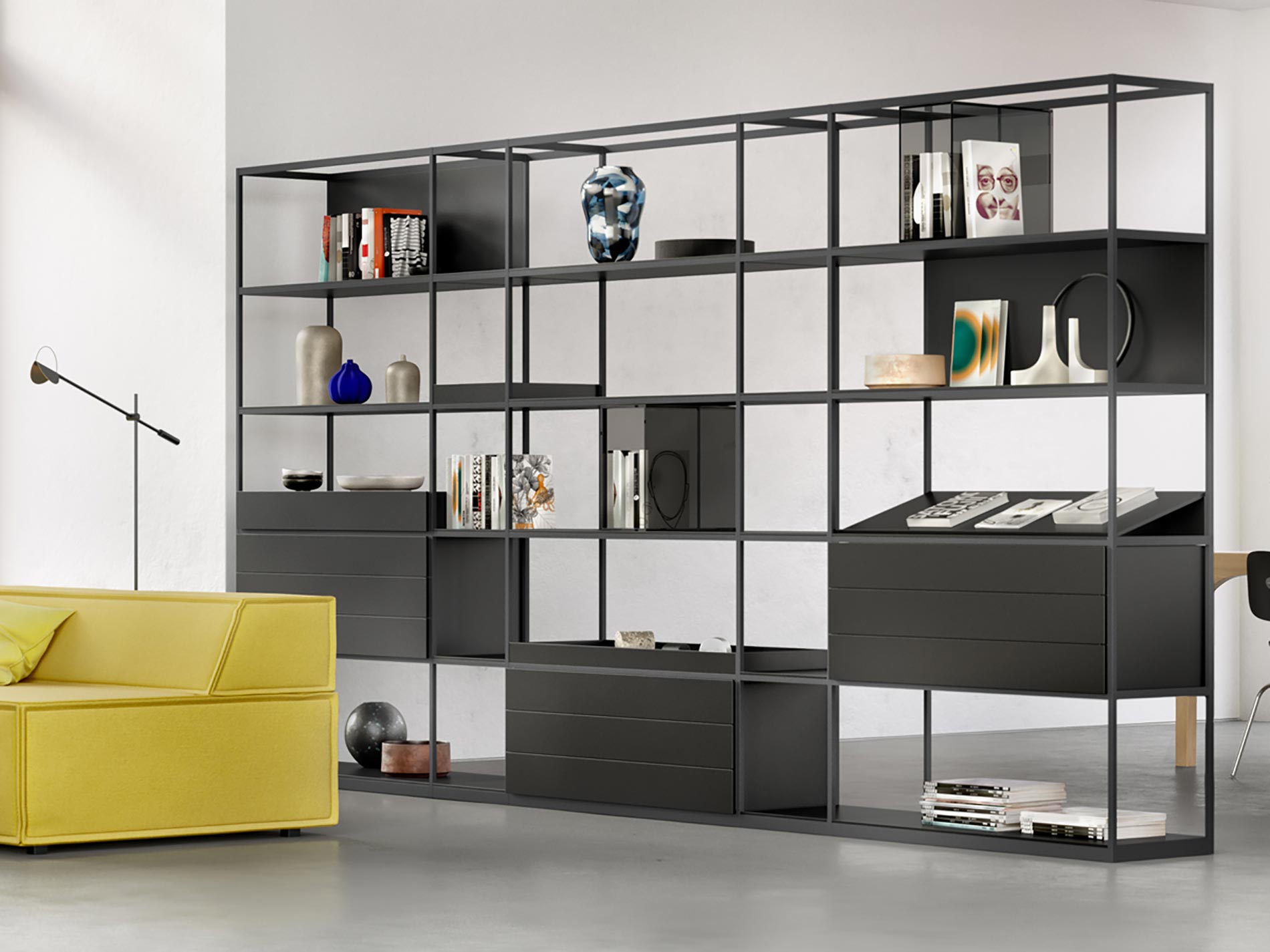 ph. Interlubke
Continuing to go back in time, the design tour stopped at Interlübke, a company born in 1930 in Wiedenbrück, in Westphalia.
The company, which has been producing furniture, sideboards and bookcases for almost 100 years, presented at IMM Cologne the new project by the duo KaschKasch, Tado: a modular bookcase that provides infinite possible combinations to create original living rooms.
Needless to say, I want it!
Raumplus at IMM Cologne 2020
To move from the living room to the bedroom, Ursula Geissman, our VDM guide, introduced us to Raumplus, which produces sliding doors and walk-in closets, making all divisions between rooms completely customizable.
Freifrau at IMM Cologne 2020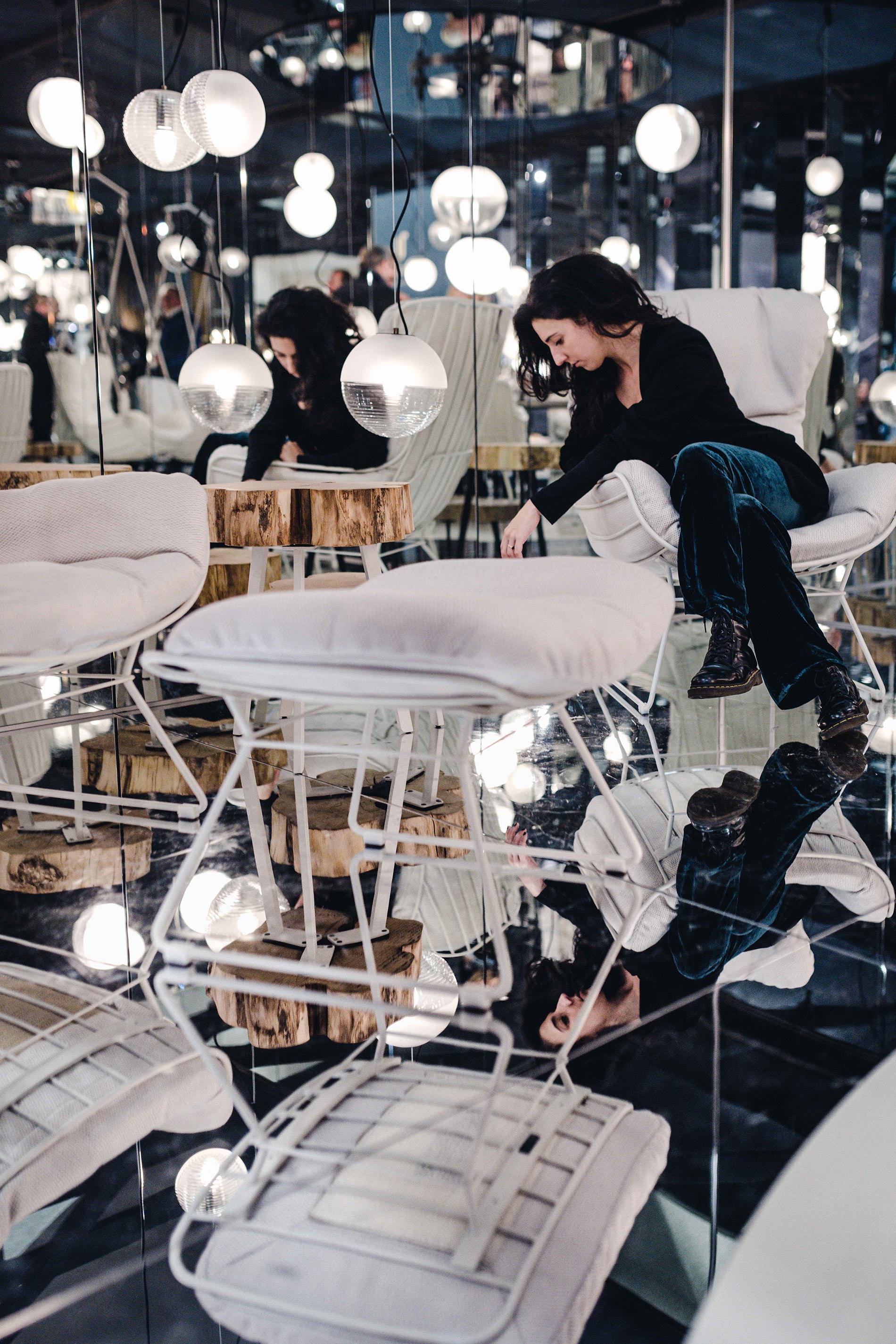 The young German company welcomed us in a room of mirrors, created in collaboration with Janua, inside which the Leya armchair was exhibited in the new Leya Sol version, suitable for both interiors and outdoor spaces.
Tojo at IMM Cologne 2020
If you are looking for modular and highly flexible solutions for the children's room, you cannot miss the proposal of Tojo Kids, which I loved.
Beds that change according to the age of your children, tables that are also chairs and rocking chairs, stackable toy boxes: the proposal designed by the designers Andreas Pfister und Lars Villinger is absolutely contemporary.
Schönbuch at IMM Cologne 2020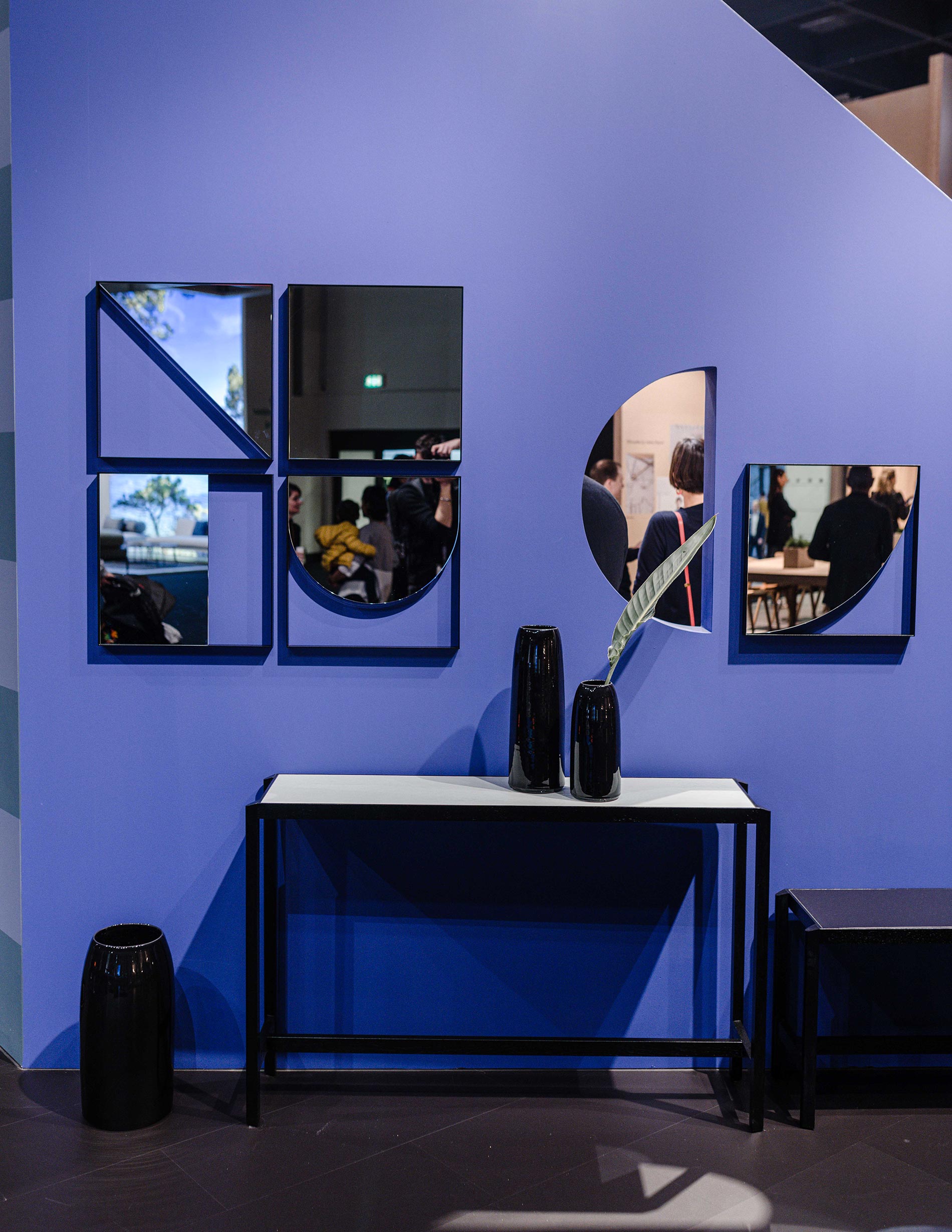 Schönbuch is one of my favorite companies ever since my first IMM Cologne: their objects are always delicate and metropolitan at the same time.
The catalog is full of contemporary colors and the lines are simply perfect!
Floating Office at IMM Cologne 2020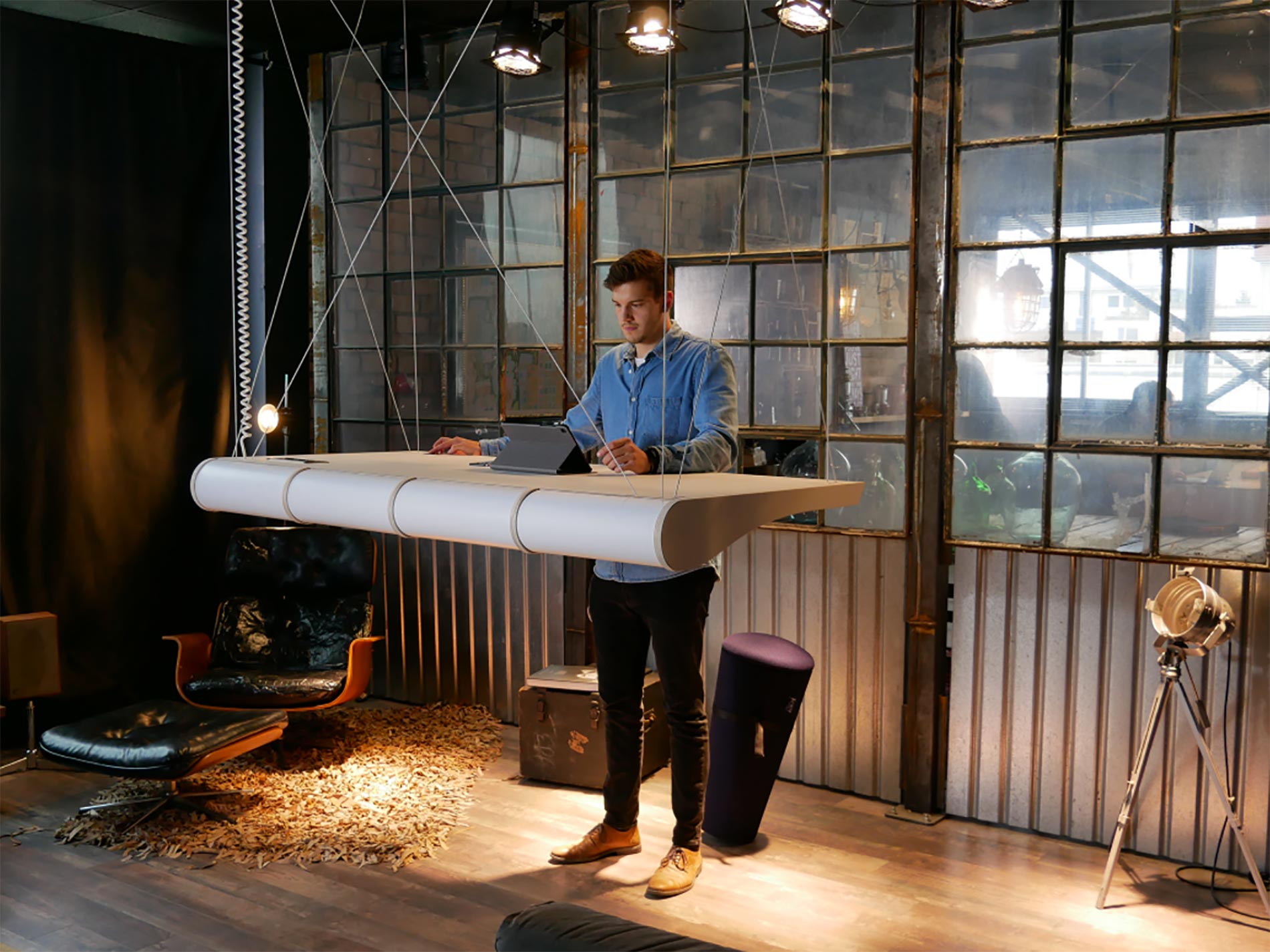 ph. Floating Office
The penultimate stage of the tour was a beautiful surprise: Floating Office is the creation of Philipp Overath, Maciej Walasek, Florian von Heißen who presented at IMM Cologne a desk hanging from the ceiling by means of tie rods able to raise and lower it, to choose whether to work from sitting or standing, but above all to hide the desk (and all that remains above) when you need to clear the room.
Brilliant!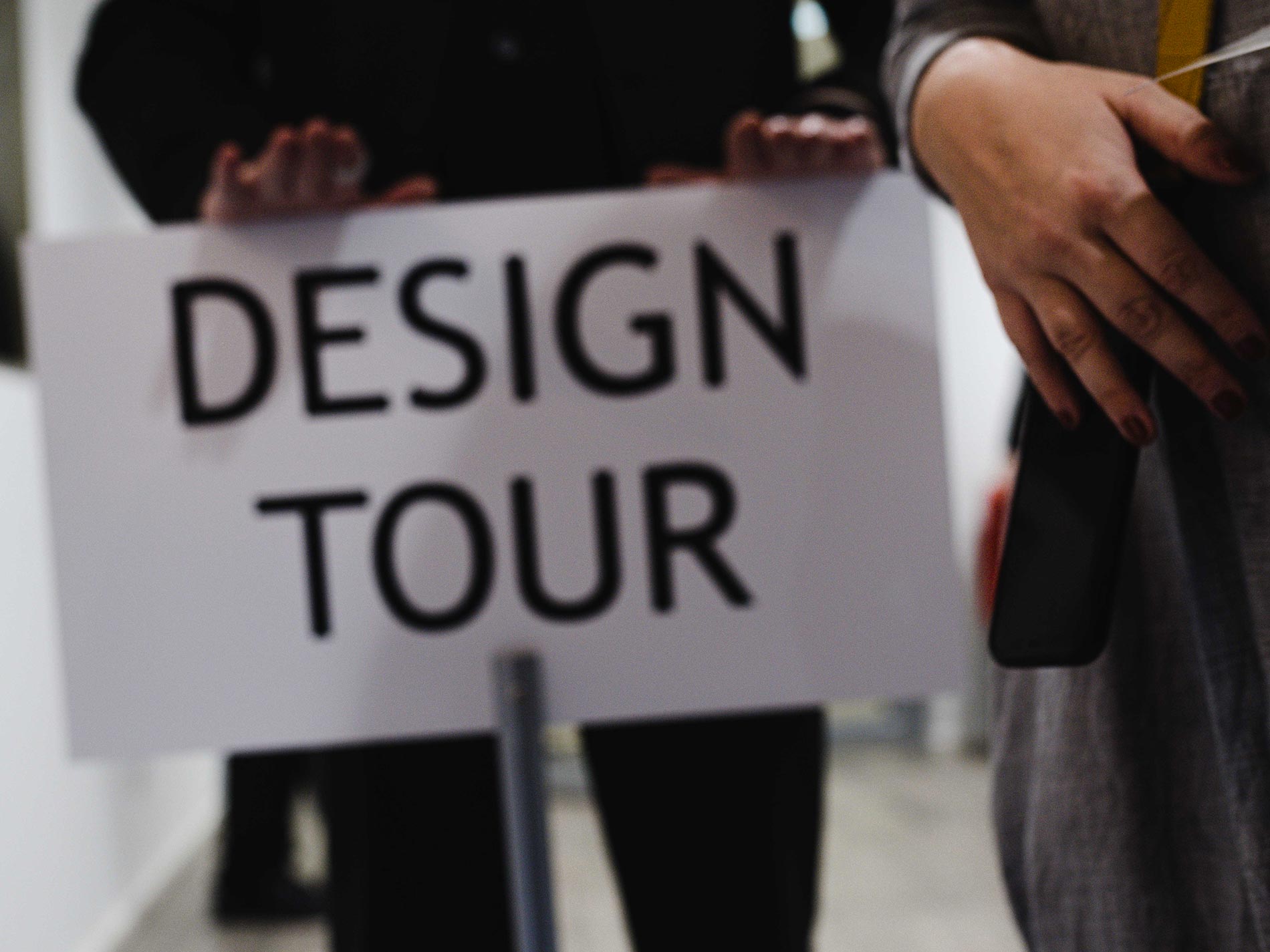 Our tour then ended at the VDM stand, where I was able to see the 10 winning photos of the #zuhausesein contest, and where we are invited to a very special dinner: we spent the evening inside the factory of Bordbar, the german company that makes the trolley of the hostesses for airplanes and that also transforms them into design pieces for the home.
IMM Cologne 2020 is once again one of my favorite fairs, and I must say that I was very happy with this focus on German companies; I would like to talk about that again.
There is one thing that strikes me about German design; it is the ability to make simplicity a starting and finishing point of the design process.
— This post is written in collaboration with VDM. As always, all the opinions are my own and the pictures are by Davide Buscaglia. I hope you will be happy to support the brands who support this blog! —