This post is also available in ITALIANO
Fenomena is the second installation that finds a place among my best of Fuorisalone 2017.

It's in this selection because it succeeded in turning into an exhibition a thought that's very strong in me. As an interior designer I very often linger over the idea of feeling, and I strongly believe that a living space should be a space where each sense can find comfort in.
Let's take a step back: Fenomena was the installation found in Spazio Sanremo, the heart of 5VIE, and it was directed by The ladies' room, a collective composed of four Italian female designers who met last year at Operae.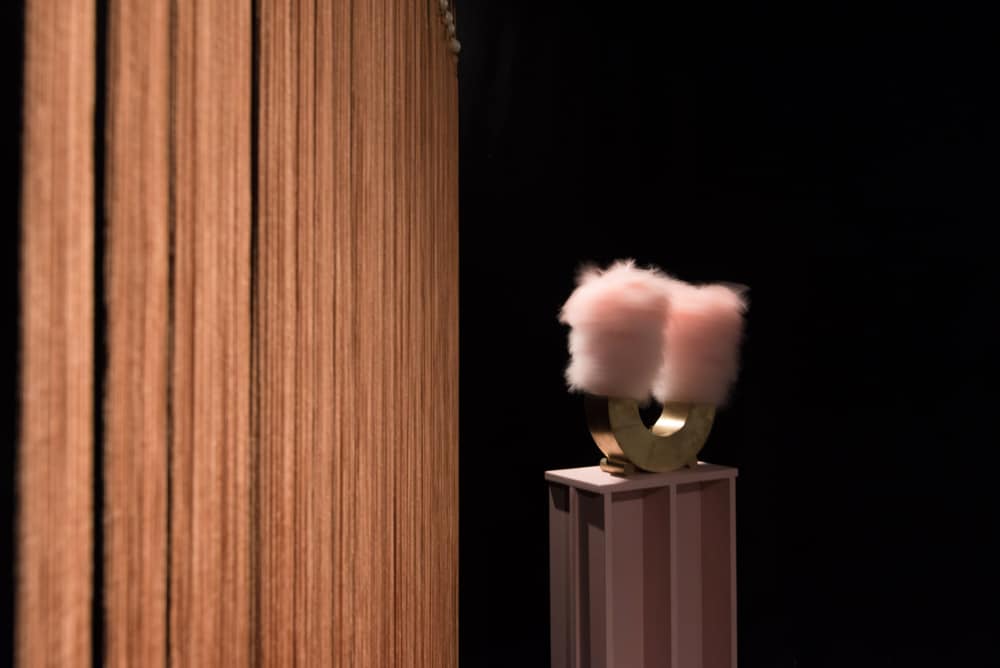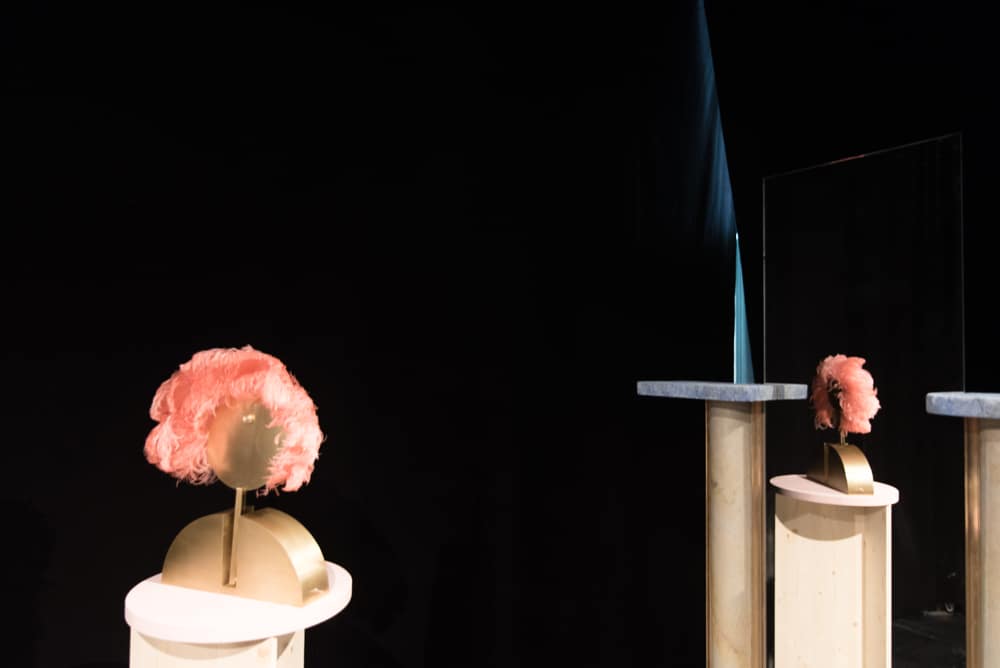 Fenomena @ Fuorisalone 2017
[fenoména: something that present itself to us in the conscious experience, as a means to grasp the essence of what we're experiencing.]
This was more of an installation to live, rather than see. It was something to feel, rather than Instagram.
The heart of it was perception, and everything was centred around the concept of Phenomenalism: the principle for which physical perception is the criterion of truth and goodness: an experiential journey aimed at activating your senses through olfactory, tactile and auditory stimulations.
The ladies' room
Four sections conversing with each other in the same language: the language of sensations.
FILTRI ESSENZIALI by Astrid Luglio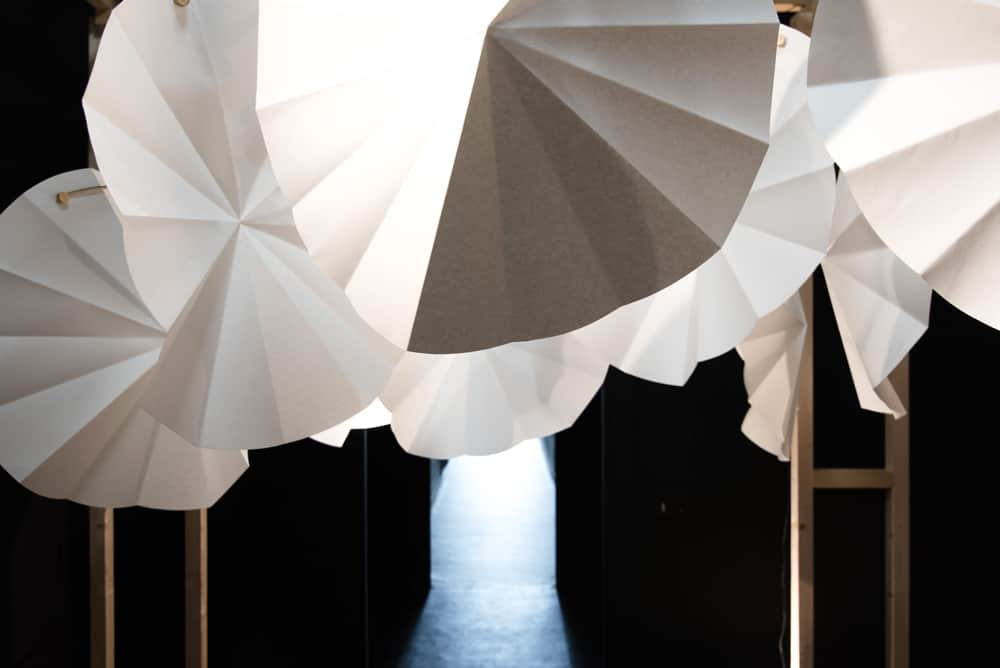 Paper filters, lab tools and perfume cribs become evocative sculptures among which to get lost. A shower of paper flowers born from the encounter with the artisanal perfume brand, Tonatto Profumi, that, for the occasion, created a special fragrance.
CAREZZE MECCANICHE by Sara Ricciardi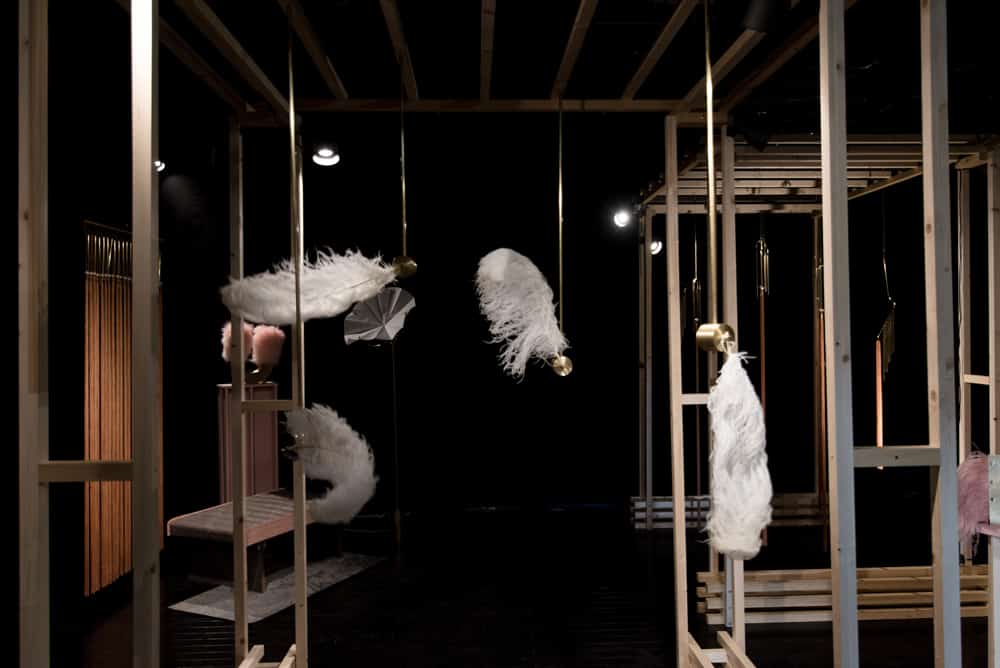 A winged passageway, composed of small suspended mechanisms, caresses those who are passing through with a soft and light touch. A true pleasure machine for tired skins and nervous systems needing of a rest.
STONISH by Ilaria Bianchi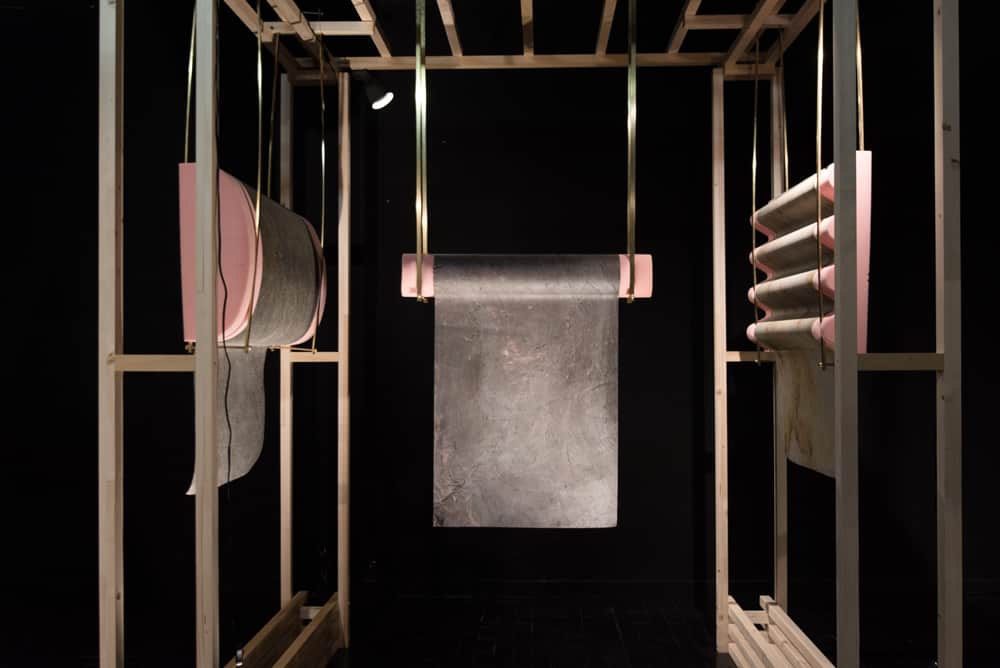 A fabric made in stone, a perceptual oxymoron: contrast. A meeting of aesthetic hardness and perceptual softness. An union of bidimensional images and tridimensional textures to be caressed and held. Forbidden not to touch.
PORTALE SONORO by Agustina Bottoni
A luxurious curtain knotted with a series of brass pipes composes various notes and turns into an unpredictable musical instrument. The random melodies come alive only with the movements of the body. In these disharmonious times this is a delicate portal that welcomes its visitors with pleasant sounds and inviting textures.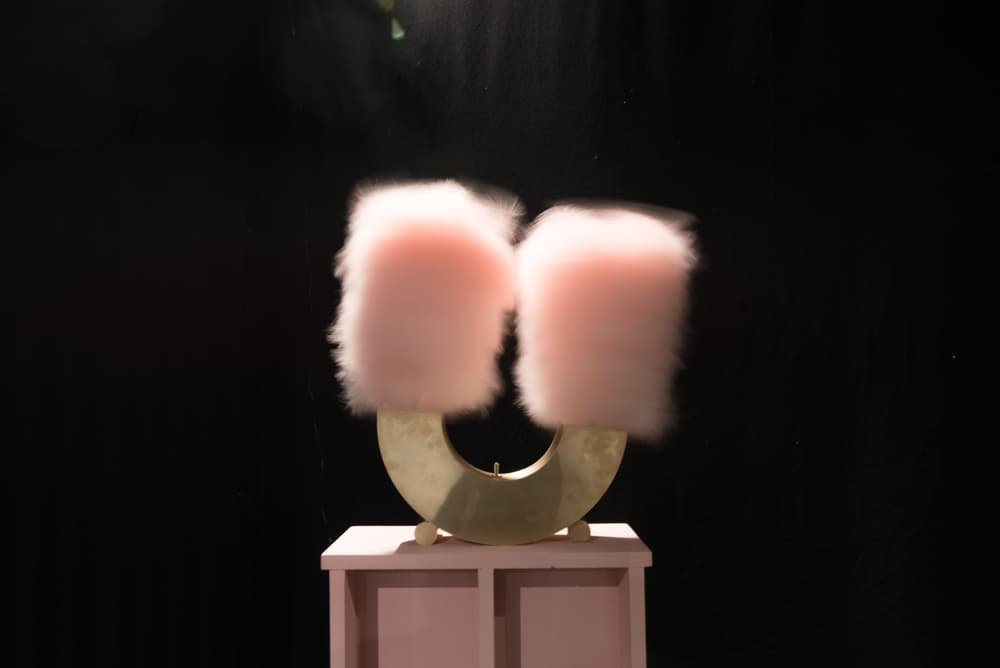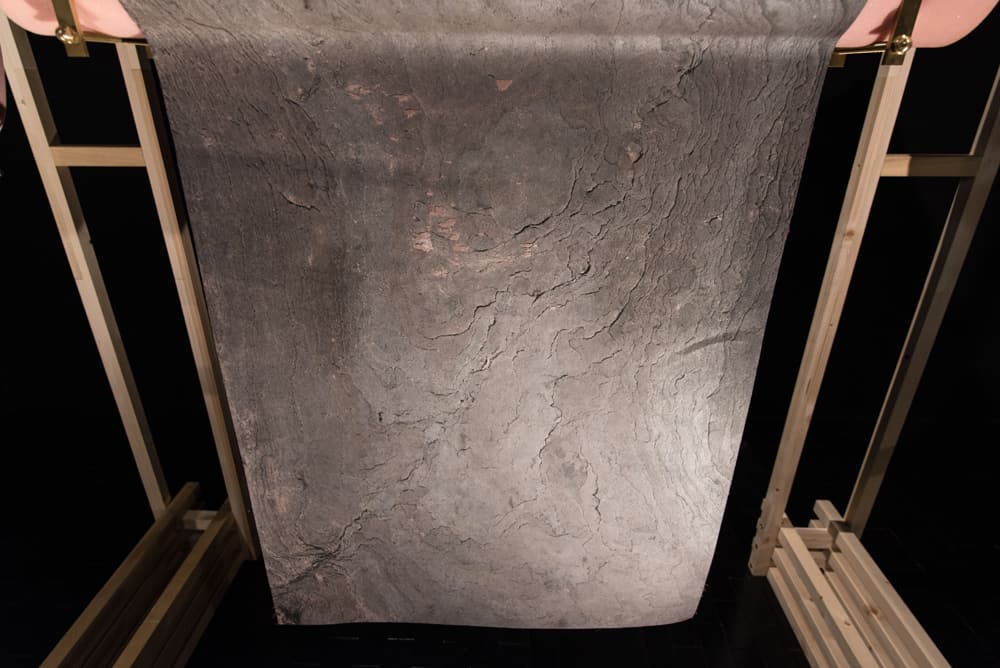 Beside these four sections, 4 sets where research becomes product: the paper filters become lamps, the stone fabric covers the armchairs, the brass pipes become auditory objects and the mechanical caresses become home accessories for those especially hard evenings returning from work.
The visitors are invited to explore the space around them through perception and matter, leaving the digital aside and stopping to feel their bodies. Fenomena is all-encompassing design.
Right, here's a teaser. Soon, The ladies' Room will be here on unprogetto with a nice 4-voices interview.
Here there are all the best of Fuorisalone 2017:
#1 | AUGMENTED SURFACE
| ph. Davide Buscaglia |