This post is also available in ITALIANO
While at Fuorisalone I've looked for the most interesting installation between art and design, at Salone del Mobile 2018 I just decided to only visit Eurocucina and Salone del Bagno 2018. There I seeked technologic and functional innovations so that I could always be up-to-date!
I stopped at Stosa Cucine,'s stand. I've been striked by its ability of getting together aesthetics and functionality, presenting new original kitchen models without turning down the beauty and the emotional side.
Here are some interesting elements I saw for the first time and I'm sure they will intrigue you as well;
Sink and knife-edge cooker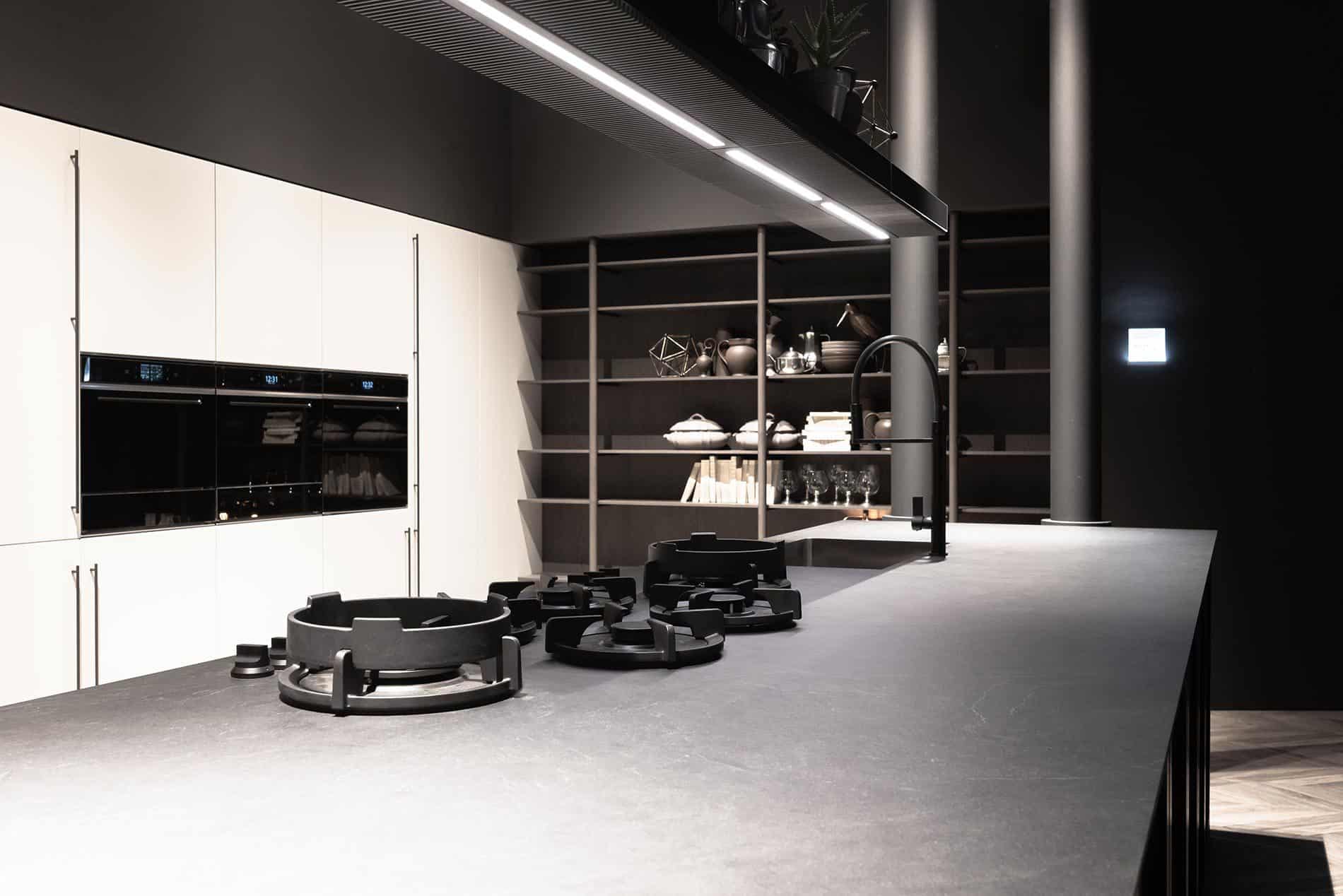 It's a Natural + Color Trend / Evolution System Kitchen from Stosa Cucine, deigned by Rossi&Co. The HPL top, in slate finishing, complement the knife-edge steel sink and the stove is just included inside, leaving a lot of space for working. What's more, this solution doesn't interrupt the linear aesthetic of the kitchen board and permits to keep it clean.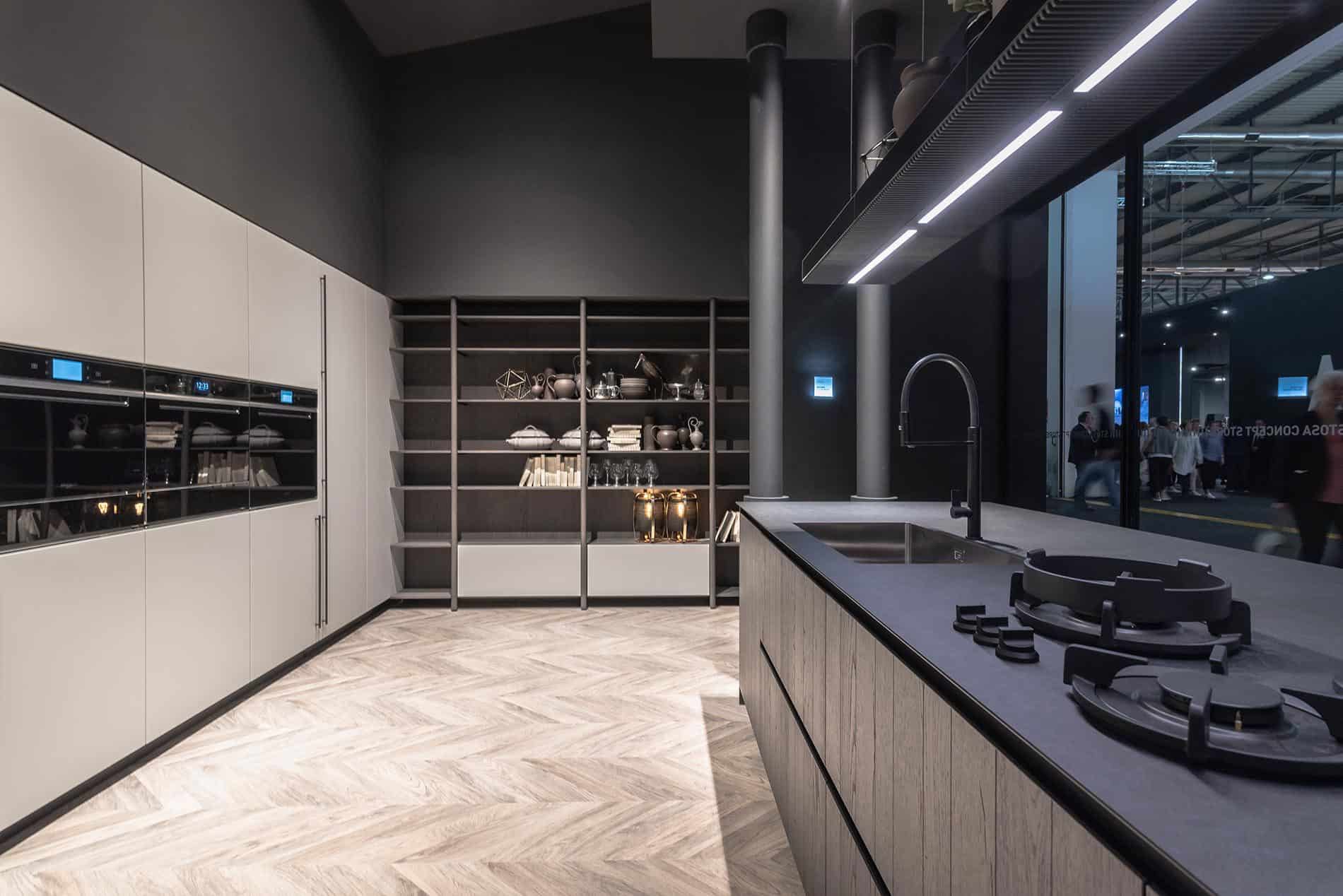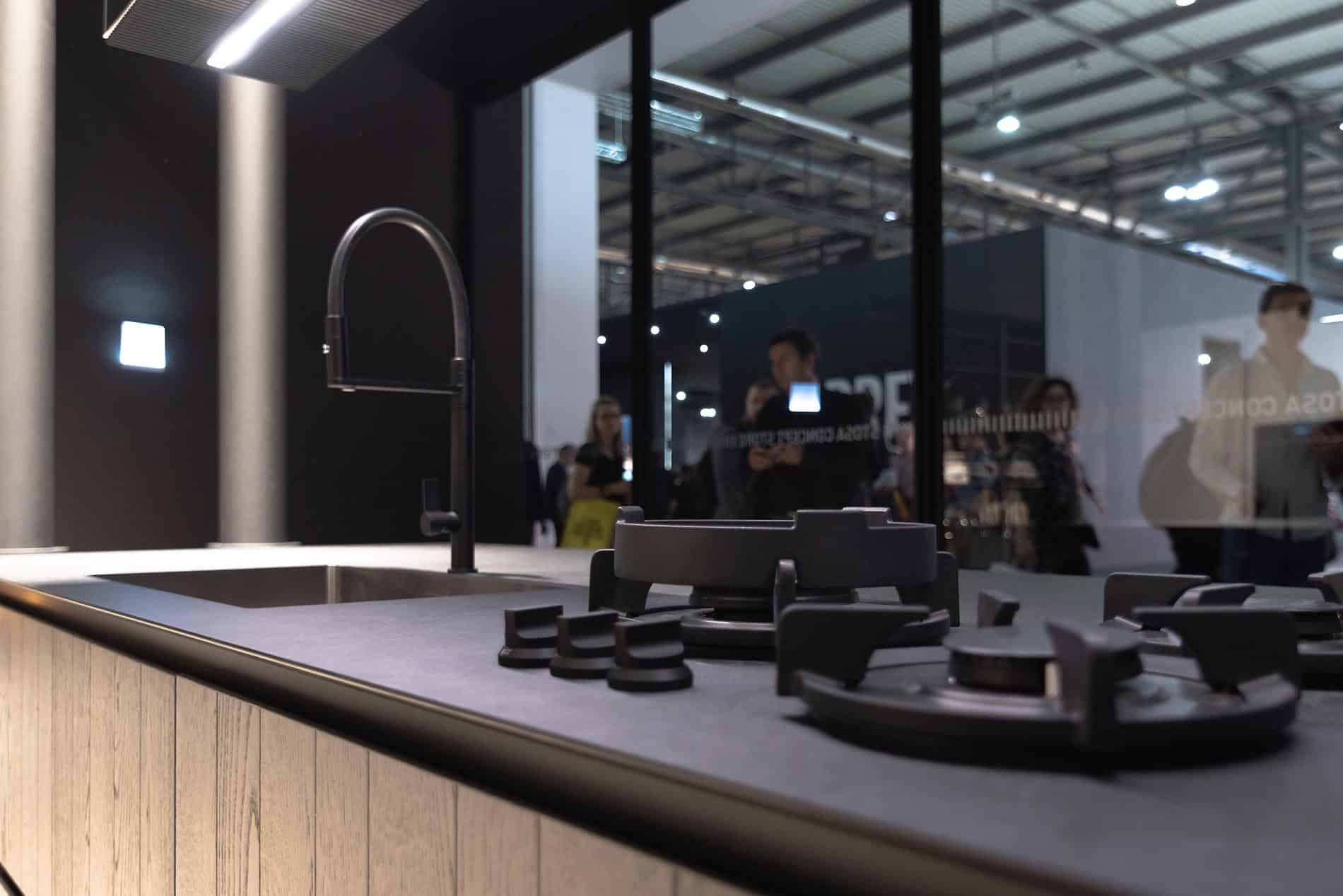 2. Multifunctional backrest

Stosa Cucine's Restyle Alevè / Look System  is the greatest expression of versatile furniture, thanks to "Dot backrest", a multiple-layer panel where kitchen accessories could be inserted: objects, tools and aromatic herbs turn then into furniture.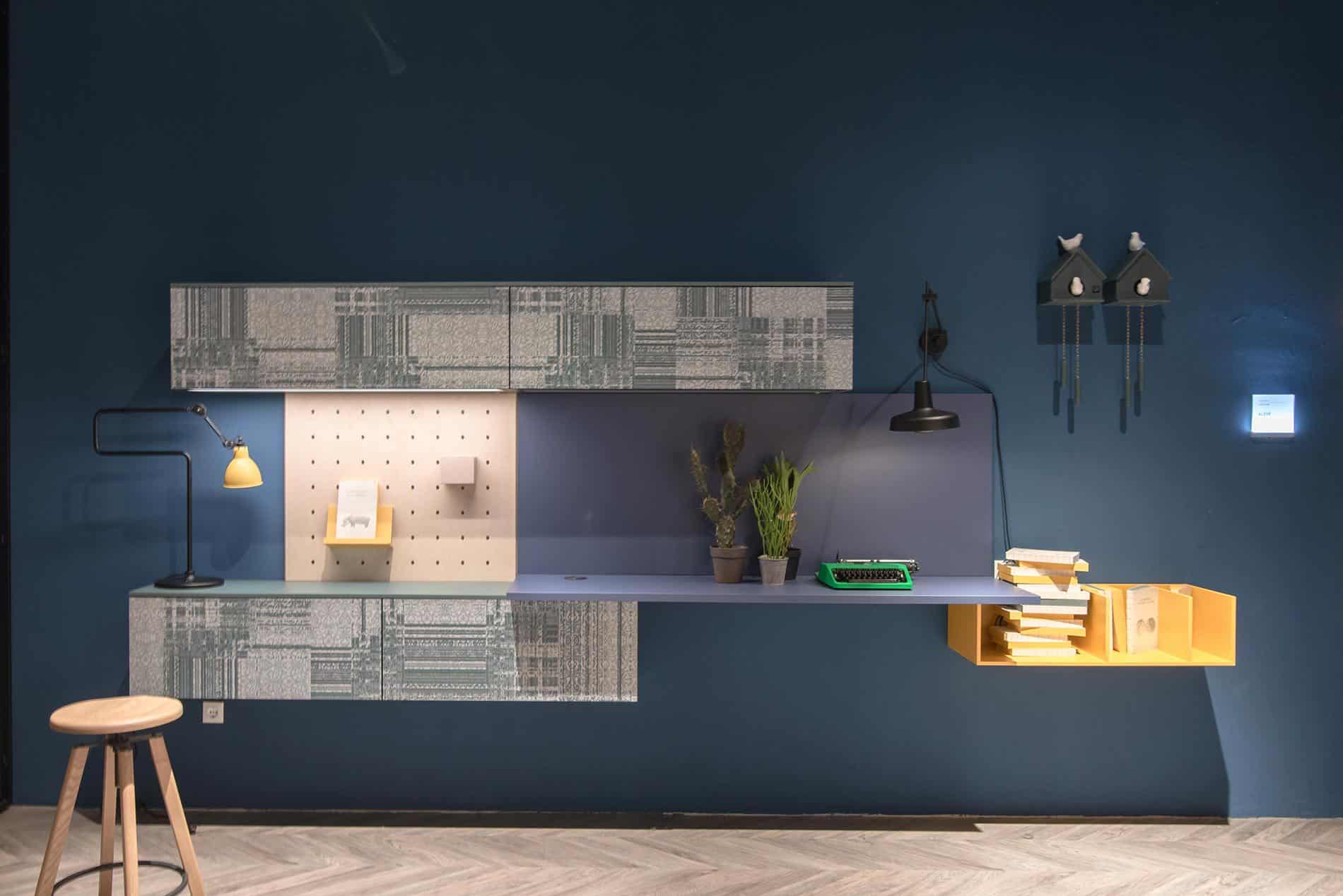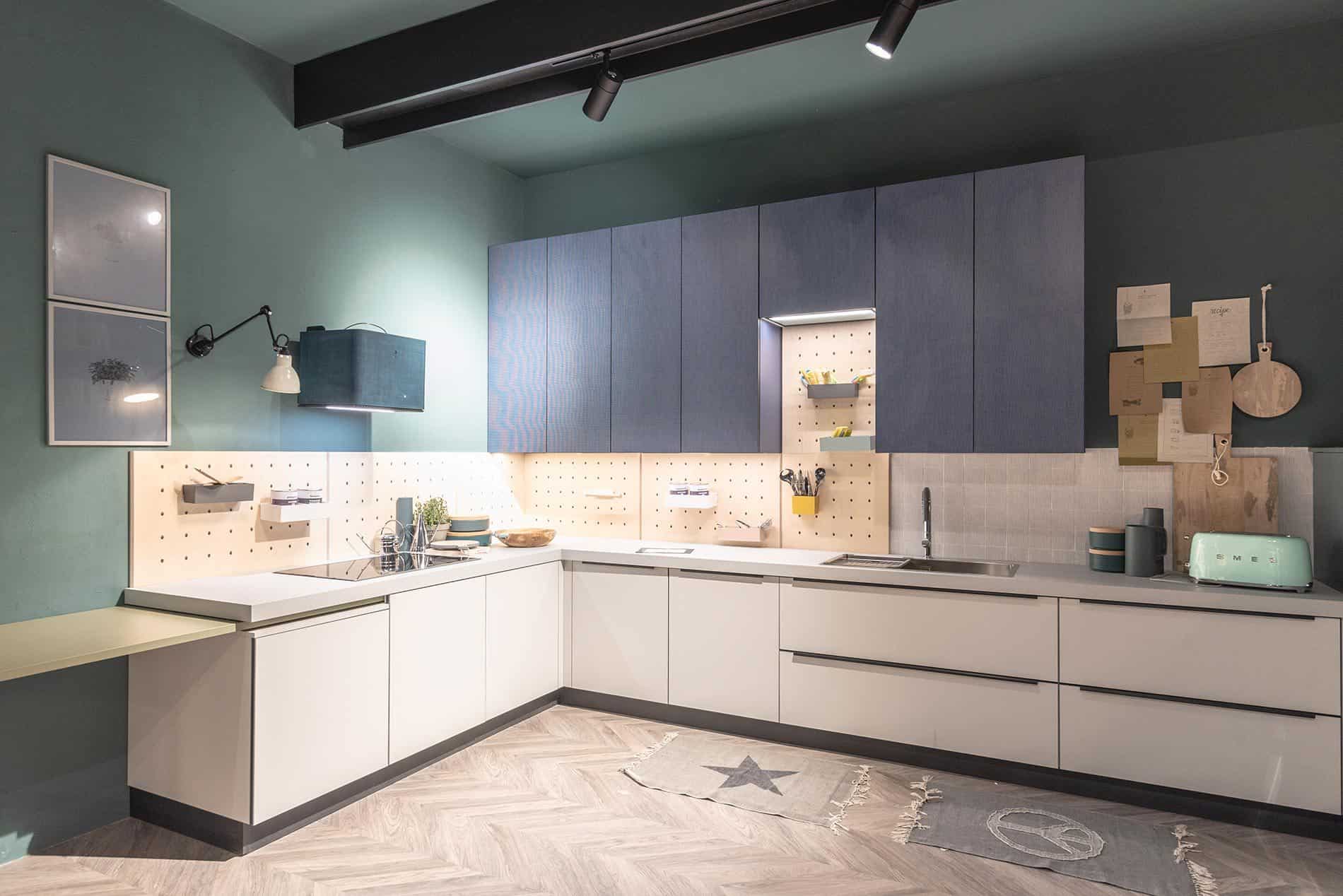 3. Glass shutters

New Aliant was the biggest surprise of Eurocucina. I got closer to the kitchen, fascinated by the surfaces, but then I discovered they were made of glass and my eyes started twinkling.
An elegant and clean kitchen, whose charm stays in its back-lacquered black glass: this is its elegance.


4. Extractable base and corner

Well yes, Stosa Cucine presented at Salone del Mobile 2018 a new corner composition with an electric lift permitting to better use the space that otherwise would be lost.
That's every houswife's dream, so that they can hide little appliances and use them just when needed.


There's something else I got striked by and that could be easily inserted in my list of 2018 trends!
But no rush! I'm already writing about it!