This post is also available in ITALIANO
Ladies and gentleman, here is the third wishlist. Neither He, nor She, architects and designers belong to a separate category when we talk about aesthetic tastes. So these are the gift ideas for architects and designers.
I selected five items that architects or designers will love. I'm pretty sure. Take a look!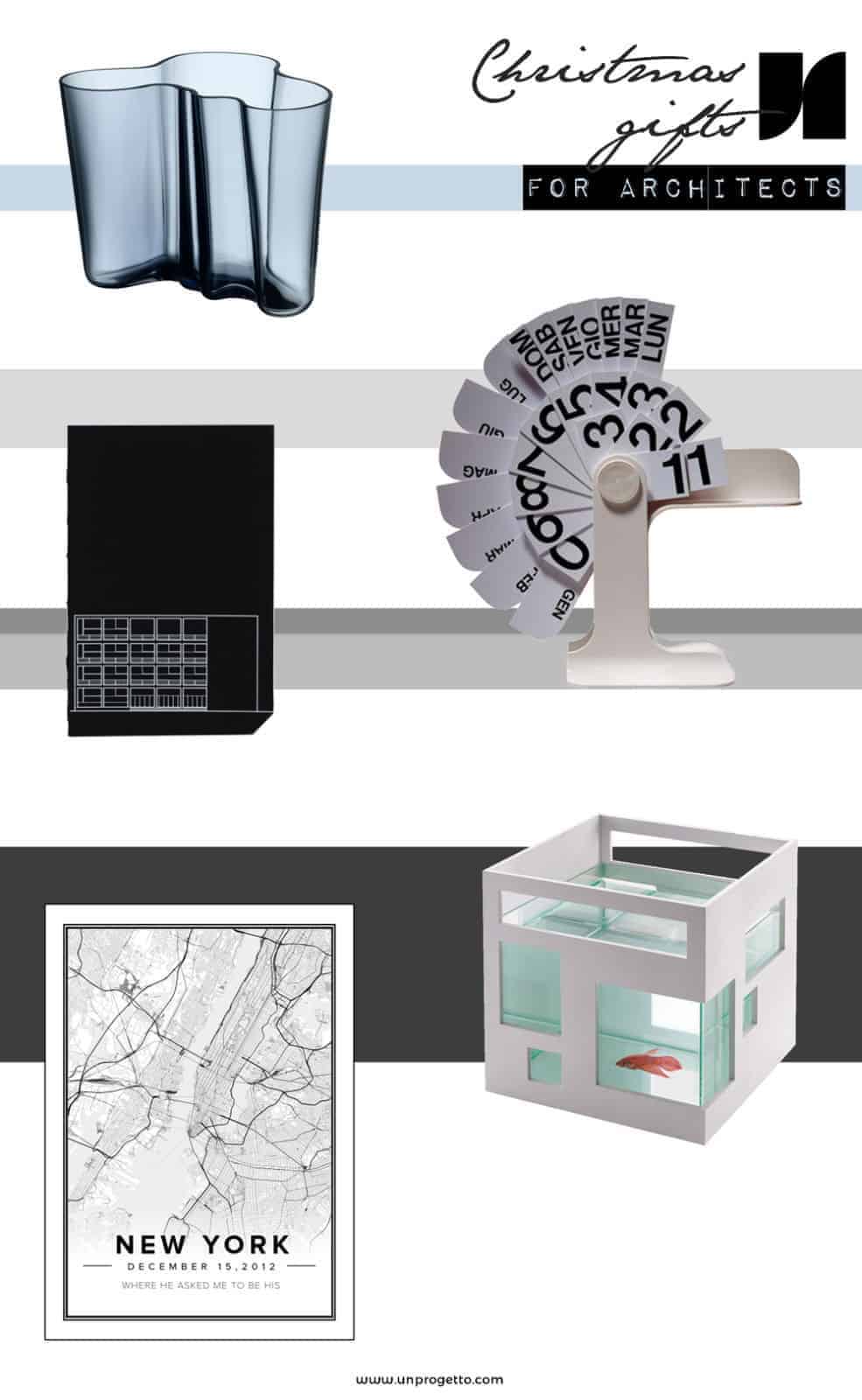 Alvar Aalto vase – Iittala
Alvar Aalto vase is mouth blown by 10 Finnish glassmakers. They are the only one that are able to create it. Of all the blown vases, only half arrive on the market. All the others are destroyed because they are not perfect. If you give the Aalto vase, your gift is a handmade product that has made history.
75 €
Timor – Danese Milano
The perpetual calendar by Enzo Mari is a piece of history of Italian design. Is it not enough?
120 €
L'elegante stretto – Archivia
L'elegante stretto is not only a notebook made in Italy. Each building on the cover is an original sketch of the architect and each piece is numbered. A real treat for lovers of architecture.
19 €
Fish Hotel – Umbra
If the architect | designer has a goldfish, you can not give him this aquarium. If he doesn't have one, giving a pet at Christmas is beautiful, is it not?
40 €
Mapiful
Mapiful is a brilliant project born in Sweden. With a few clicks you can order online the map of your city. The design is minimalist, nordic, black and white, and the aesthetic is fabulous. I enjoyed doing some tests: the province of Savona is a beautiful view as well, not to mention Turin.
60 $
These gift ideas for architects and designers are good for Christmas, but they're also perfect for a graduation gift. Keep that in mind!
Architects and designers, please write me your favorite gift in the comments? So it won't feel that I always speak by myself.