This post is also available in ITALIANO
If you love open spaces only when you see them in magazines or in movies; but in your home you want to keep a division between the kitchen and the living room, there is a solution. You can install a glass wall between the kitchen and the living room that isolates the smells and the sounds.
I have collected a series of inspirational images that show how a transparent wall is able to separate two rooms (and two functions) while creating the effect of a large open space.
The design of a glass wall
To enhance the effect of division between one room and the other, the idea to pose two different floors for the kitchen and the living room is very interesting.
Another possibility is to create a wall and then a glass window, in order to take advantage of the space on the ground for cupboards or cabinets.
Take a look at the images below.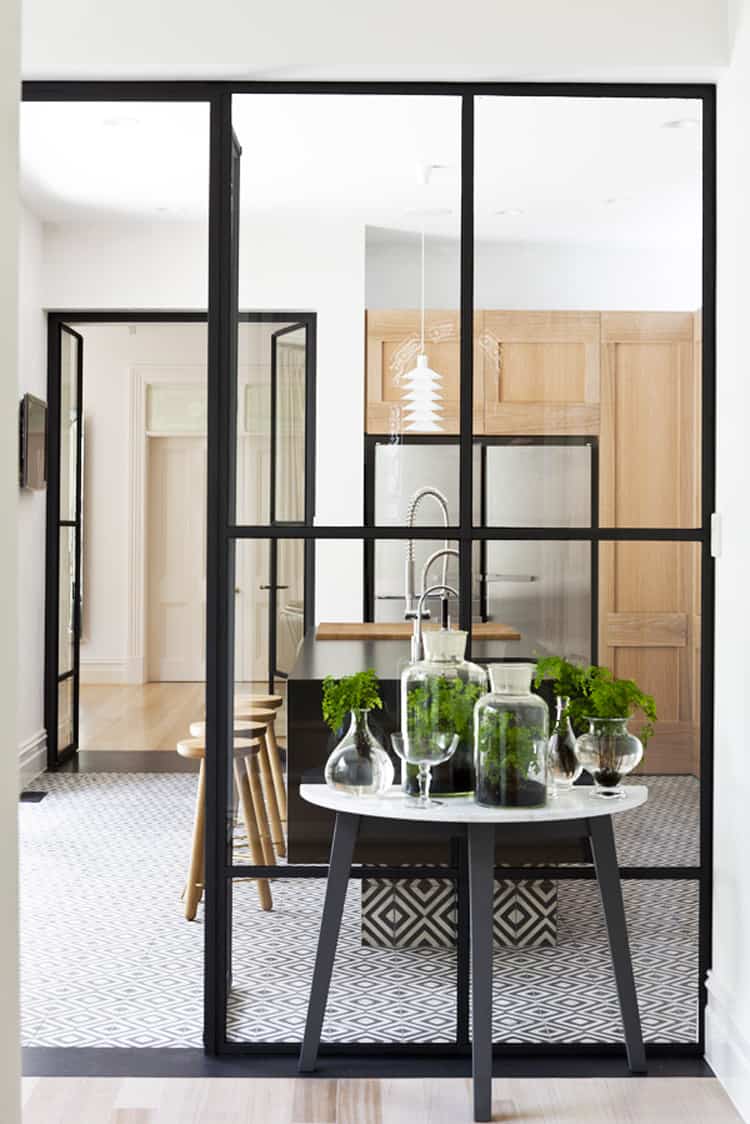 project via Hecker Guthrie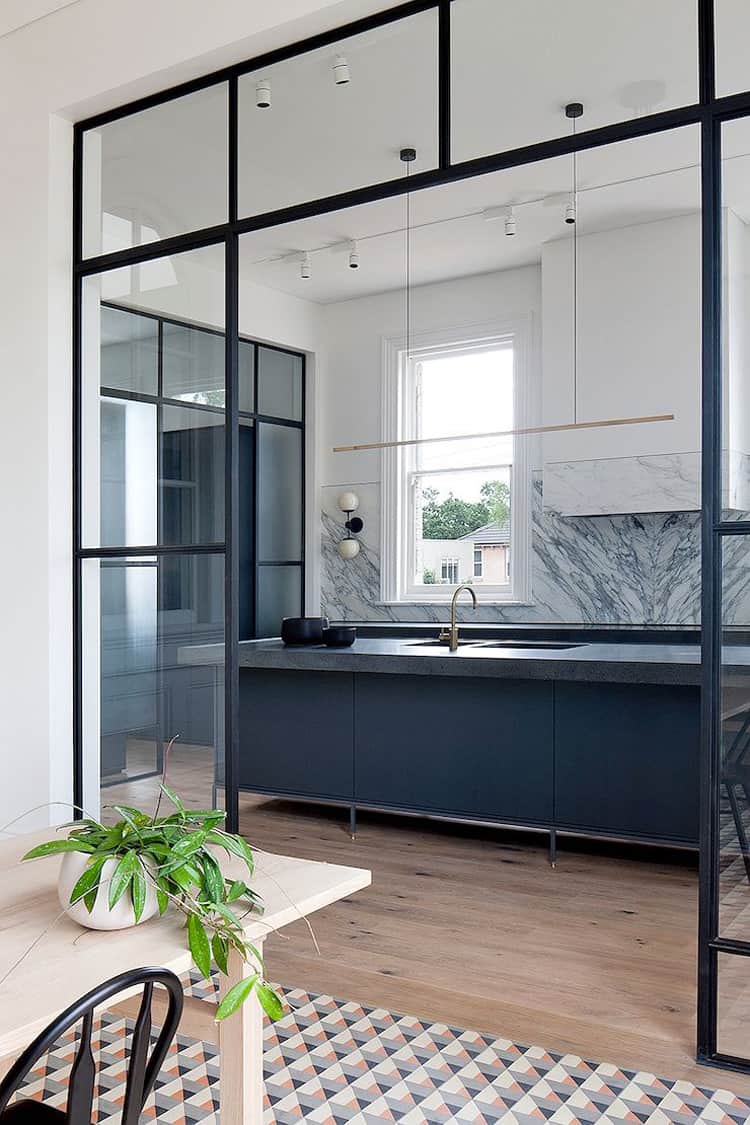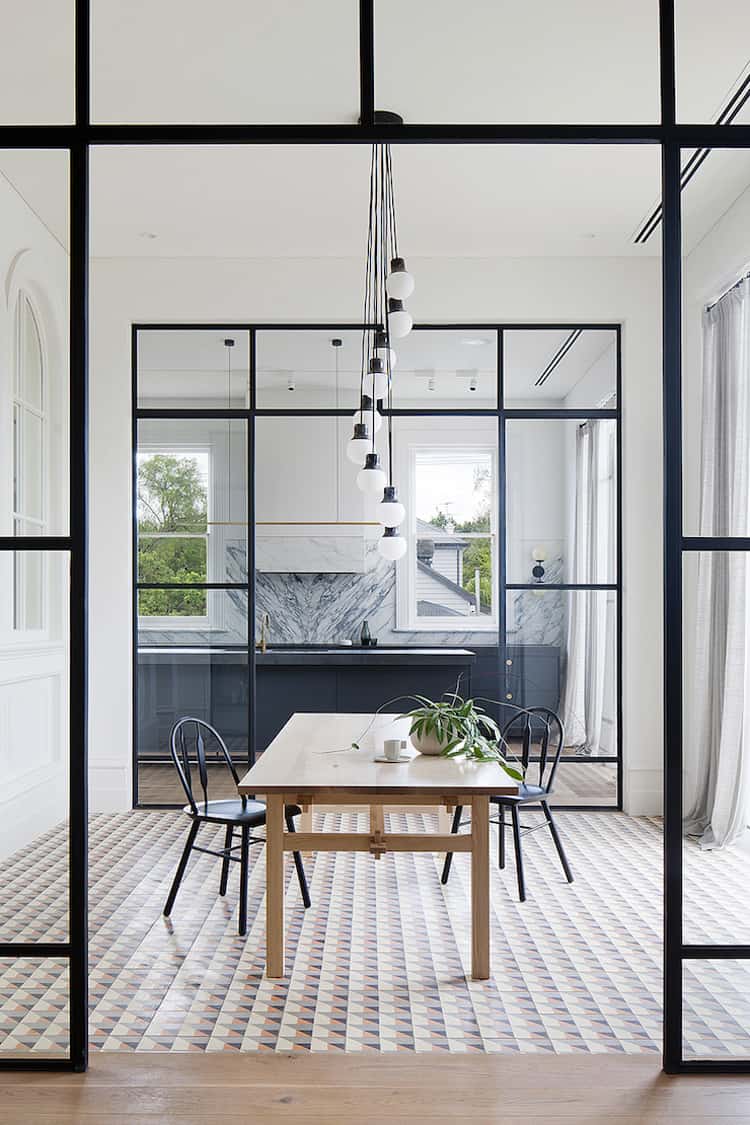 interior glass partitions via Hecker Guthrie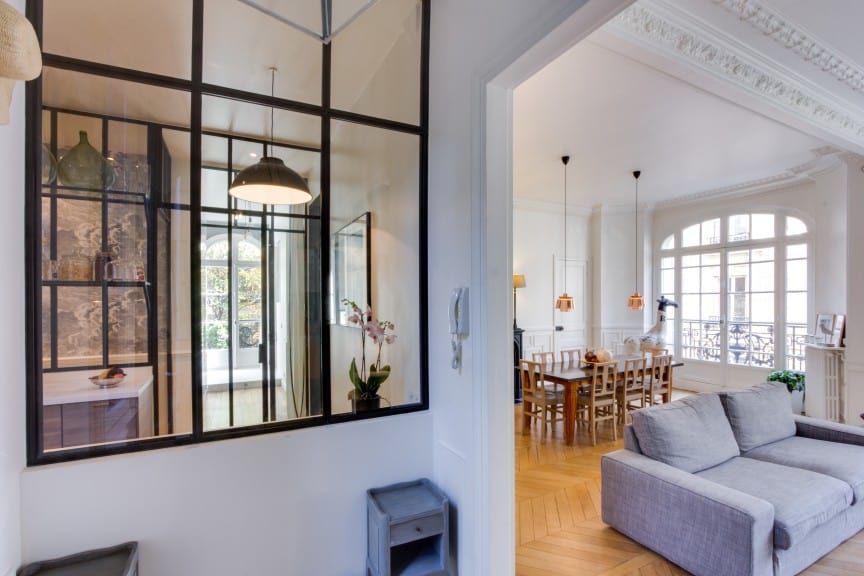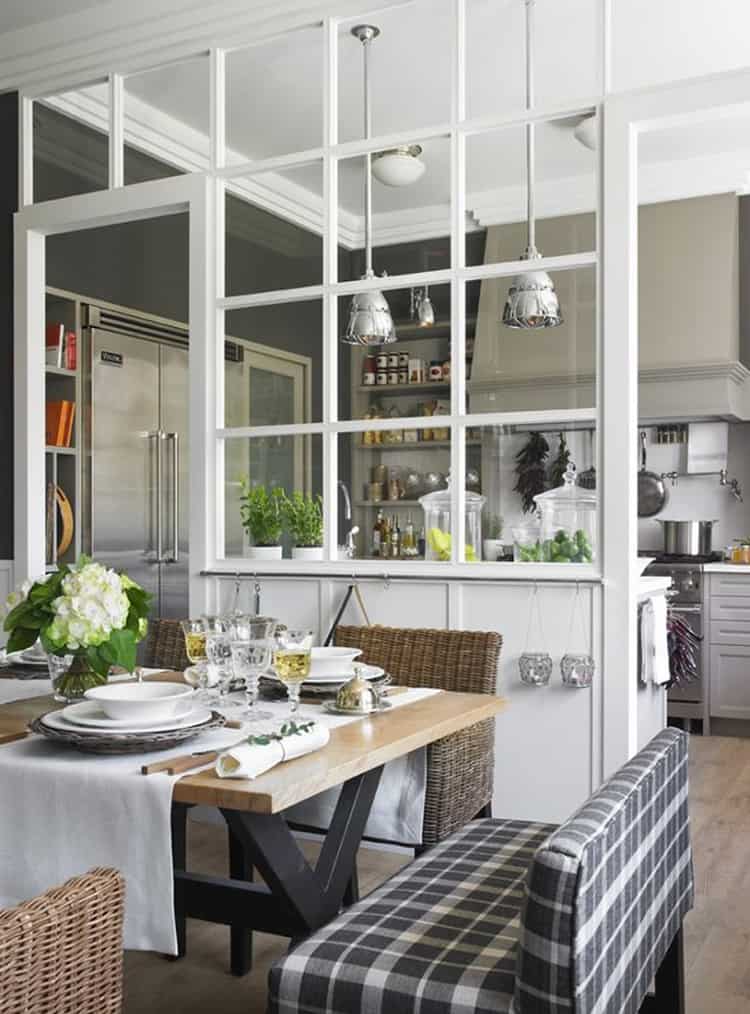 wood and glass via Casa Decor
What if I have to buy a glass wall?
The creation of a glass wall is not so complex: the advice to you is to contact a locksmith or a carpenter to have a customized product that will work for you.
By contacting a locksmith or a carpenter, you can choose color, size and material.
Remember to ask that the glass is tempered, for added security, and make sure that the wall is structured with a precise modularity, to avoid an harlequin effect.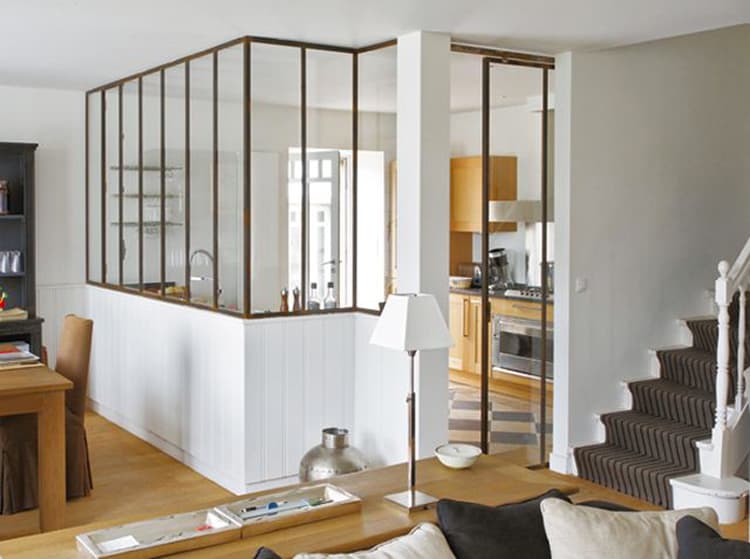 kitchen box via una mosca en la luna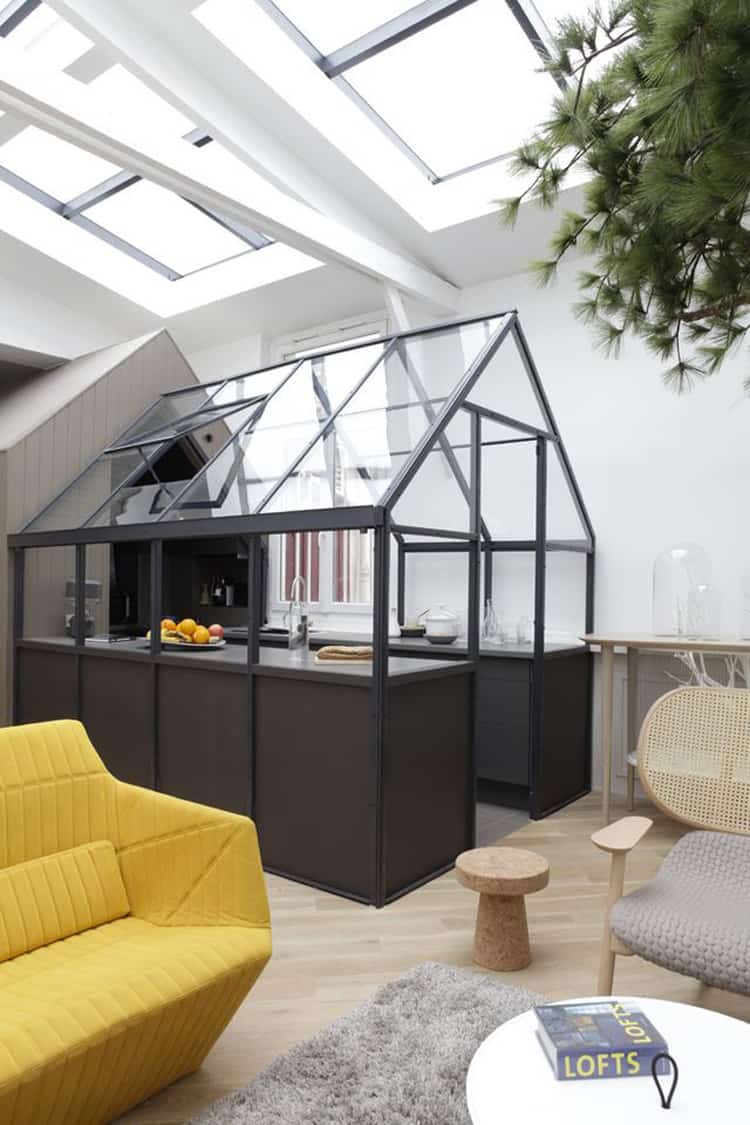 kitchen box via Grégorie de Lafforest
industrial wall via Lerkenfeldt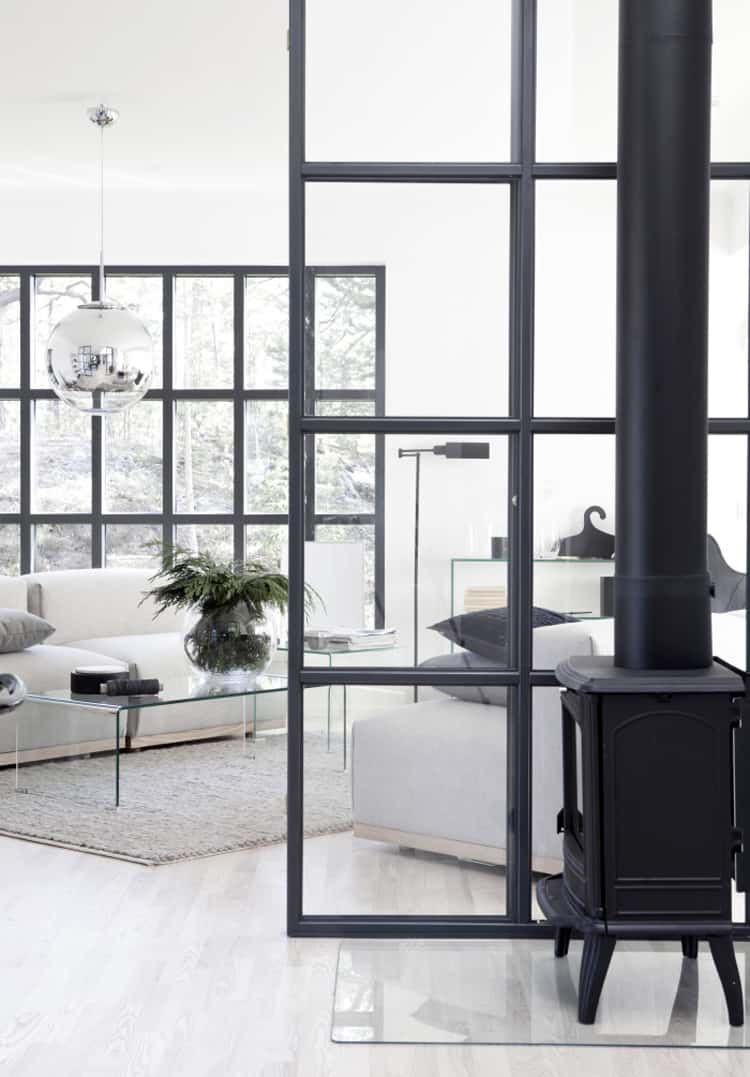 via Annaleena shem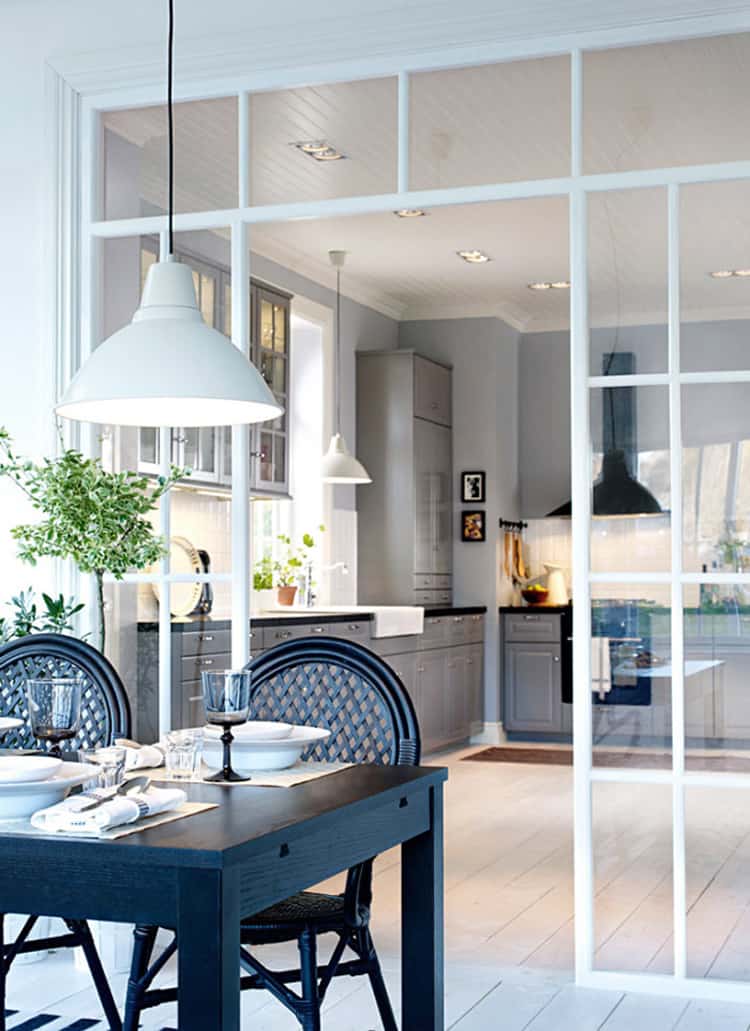 via SABONhome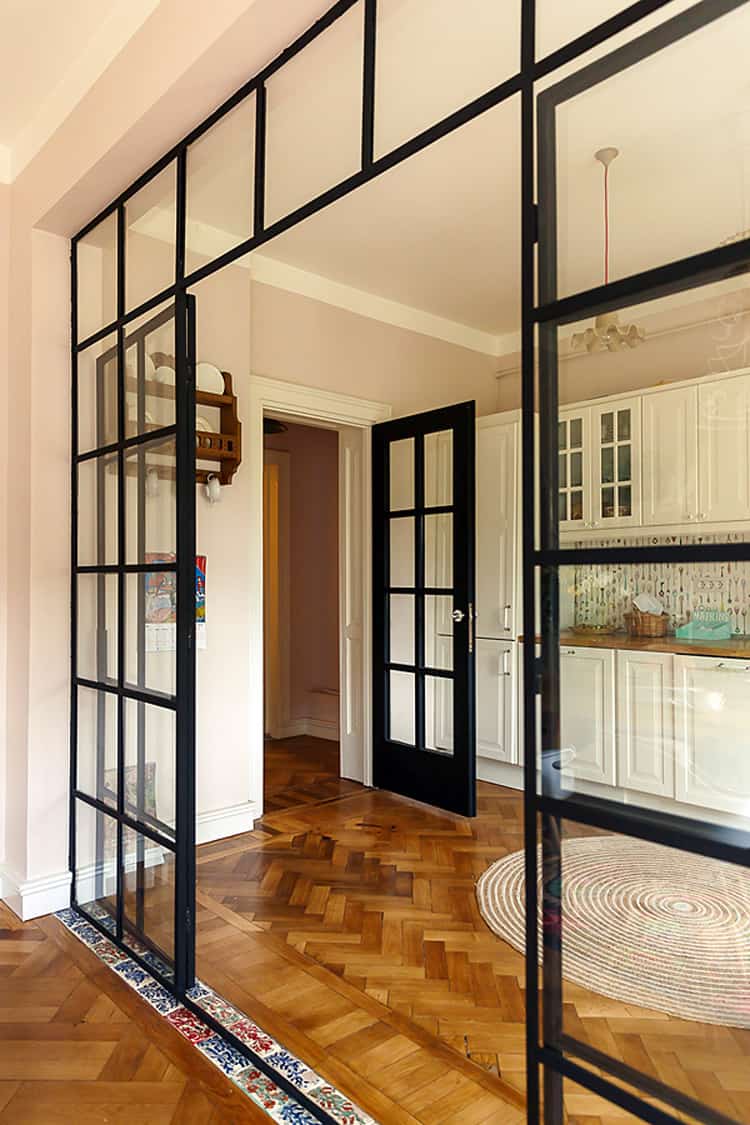 glass via Visuell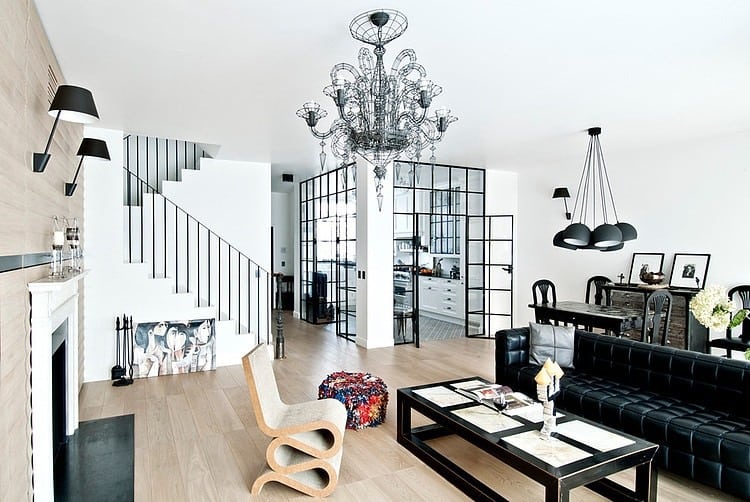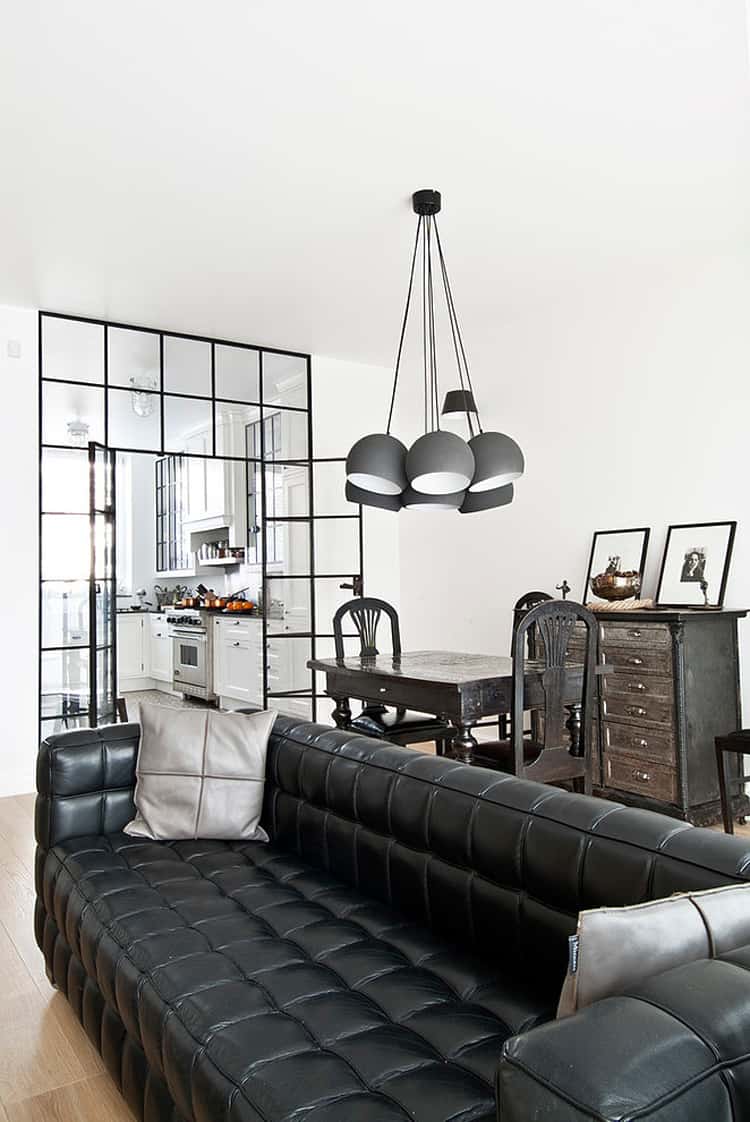 black lines interior design via Fjinteriordesign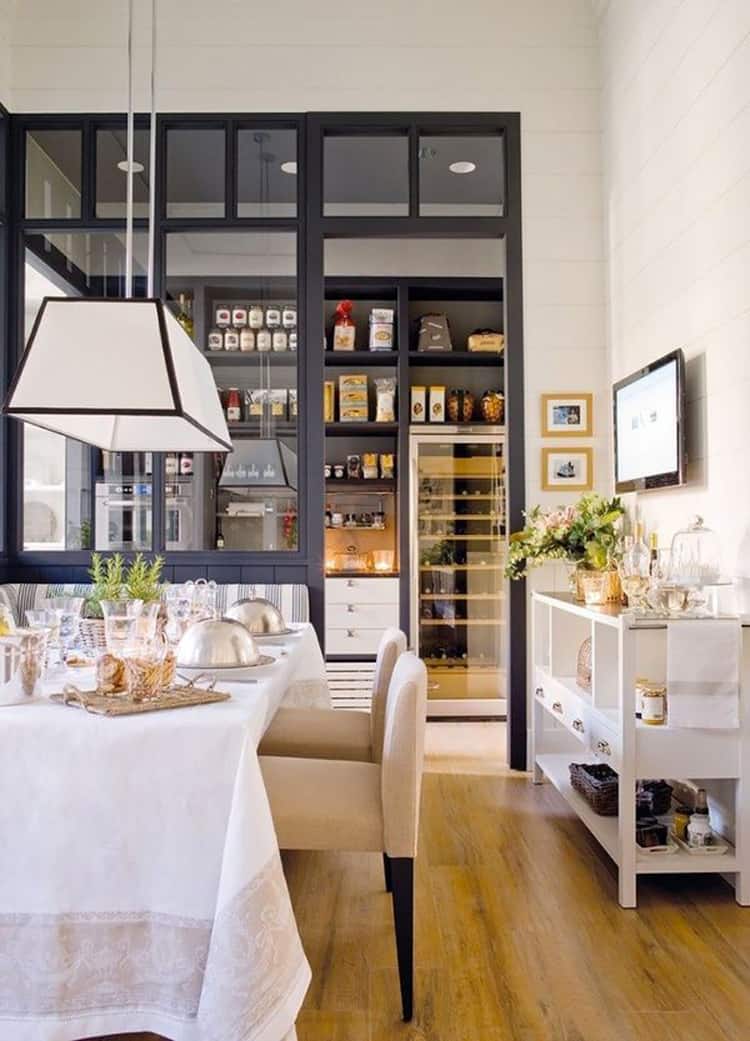 via deulonder.com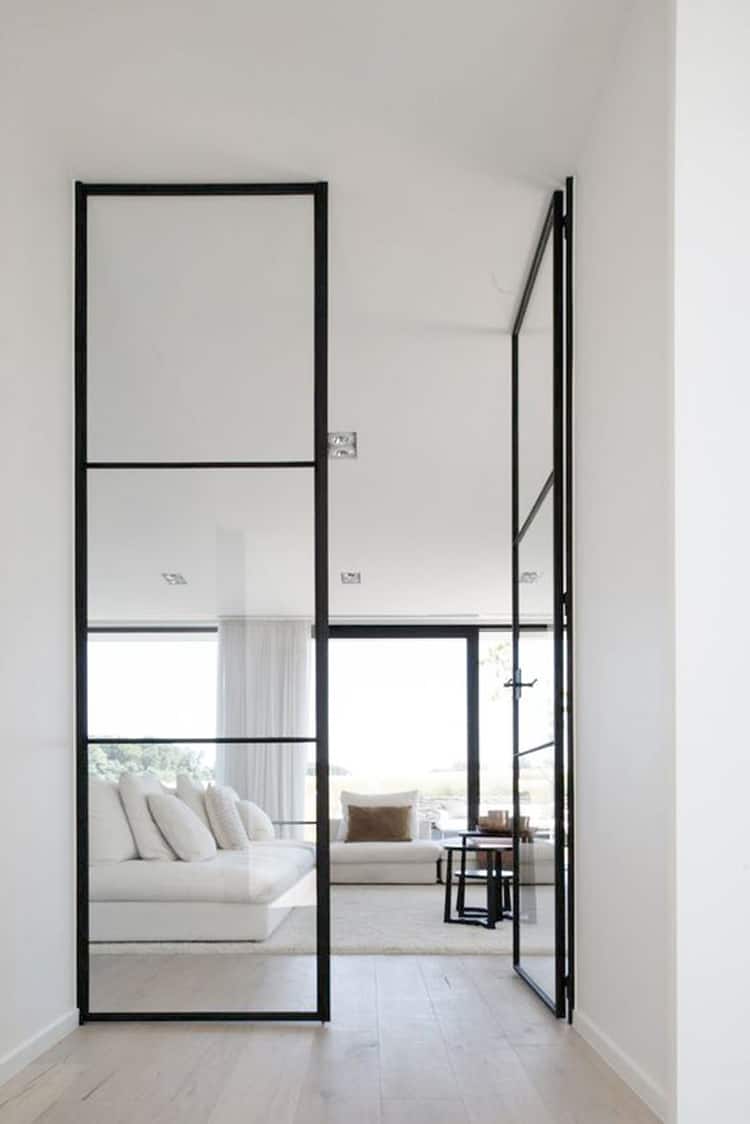 glass door via SABONhome
What do you think about the idea of a glass wall between kitchen and living room?
If you would like to own one, but you're not sure if is suitable for your home, take a look at my SERVICES, I'm sure I can help!