This post is also available in ITALIANO
Serendipity. This is how the cooperation between the director Luca Guadagnino and Dennis Paphitis, the founder of Aesop – an Australian brand of cosmetics – started.
Luca Guadagnino explains that when he was in Los Angeles for the presentation of his latest film Call me by your name, he found a message from Paphitis in his hotel room. He suggested opening a single branding Aesop store in Rome. As a matter of fact, the director, keen on interior design, founded his own architecture studio on Lake Como and signed the interior design of his friend Federico Marchetti's home.
The concept
Following a train conversation, Mr. Guadagnino and Mr.Paphitis, come out with a fundamental concept for the project: the new store should be inserted discreetly in the architecture of San Lorenzo in Lucina Square. Likewise, Aesop's aim is to be as environmentally-friendly as possible, making only natural and sustainable products.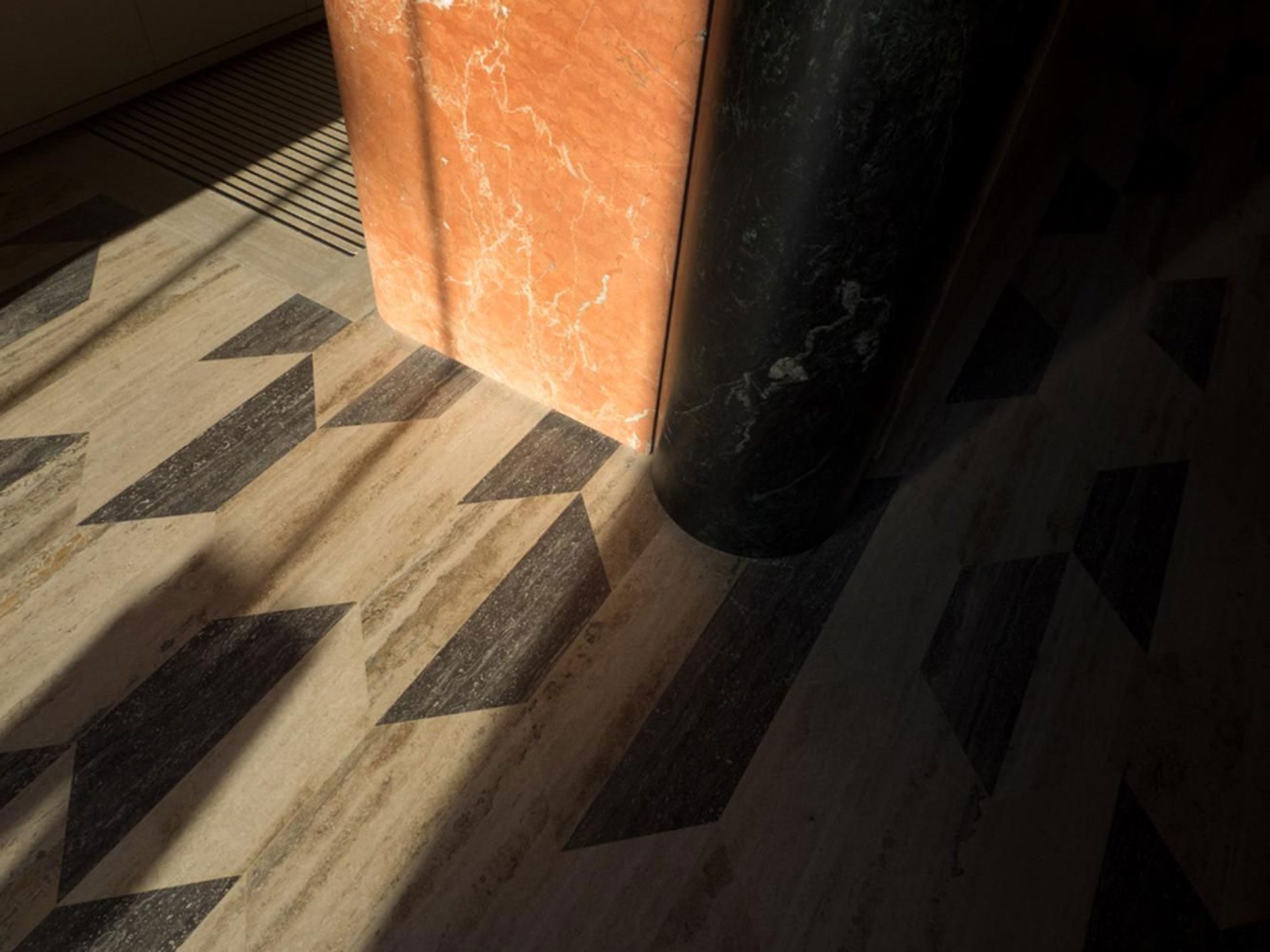 Therefore, Mr. Guadagnino's studio has developed a plan which fits perfectly the Roman style. He was inspired by the nearby church, San Lorenzo in Licina, built in the 5th century as domus ecclesiae – private home placed at the disposal of a community by well-to-do members. The floor in the store with its geometrical inlays  recalls the marbles of the church; the basins, which are extremely relevant for the company to test their products, remind the baptismal font. Finally, the tones of the shelves, lacquer red and cream, bring to memory the church itself.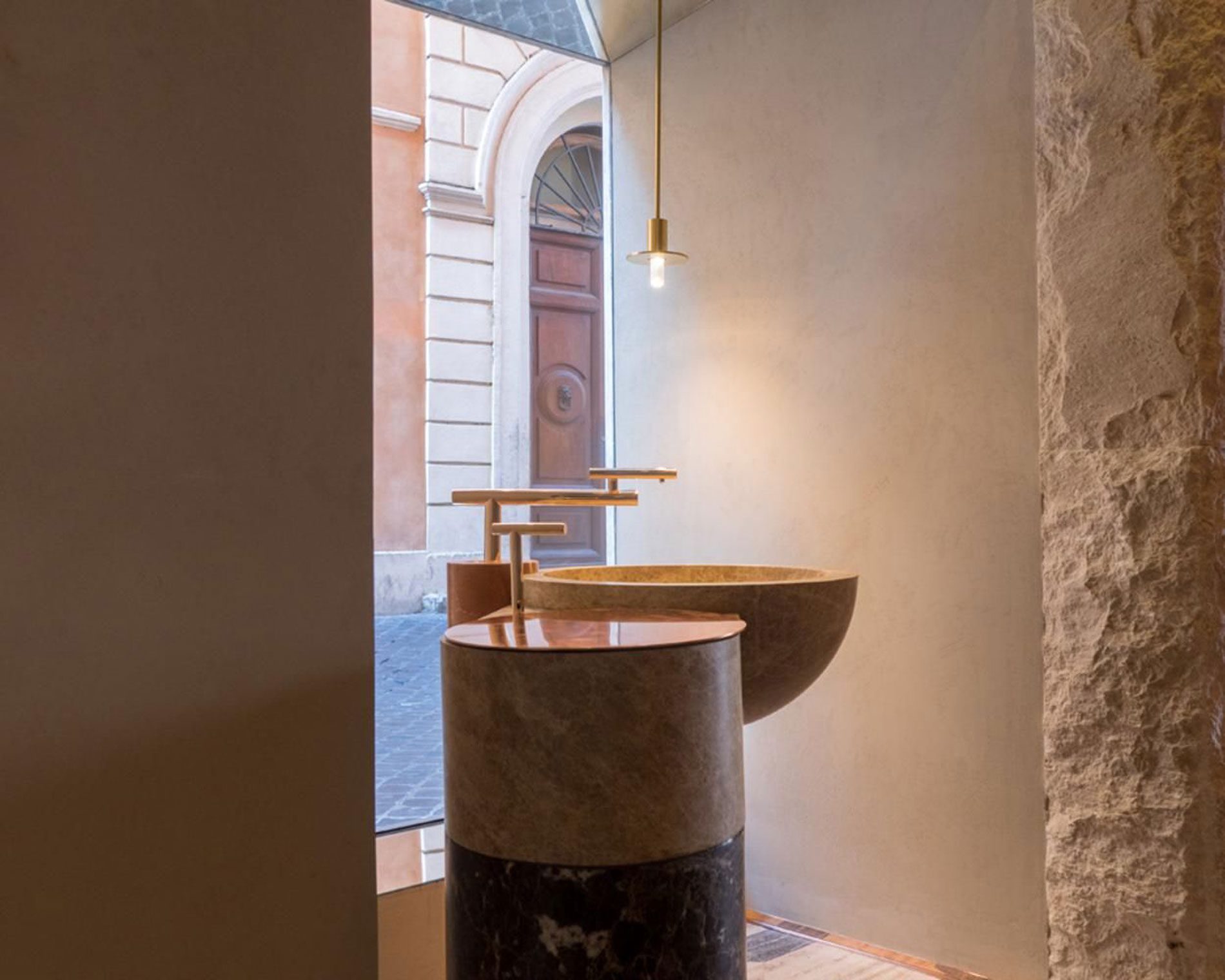 Rome in the 50s and 60s
On the other hand, the two men wanted the store to recall the atmosphere of Rome in the 50s, as well. The city where Maria Callas and Pier Paolo Pasolini lived.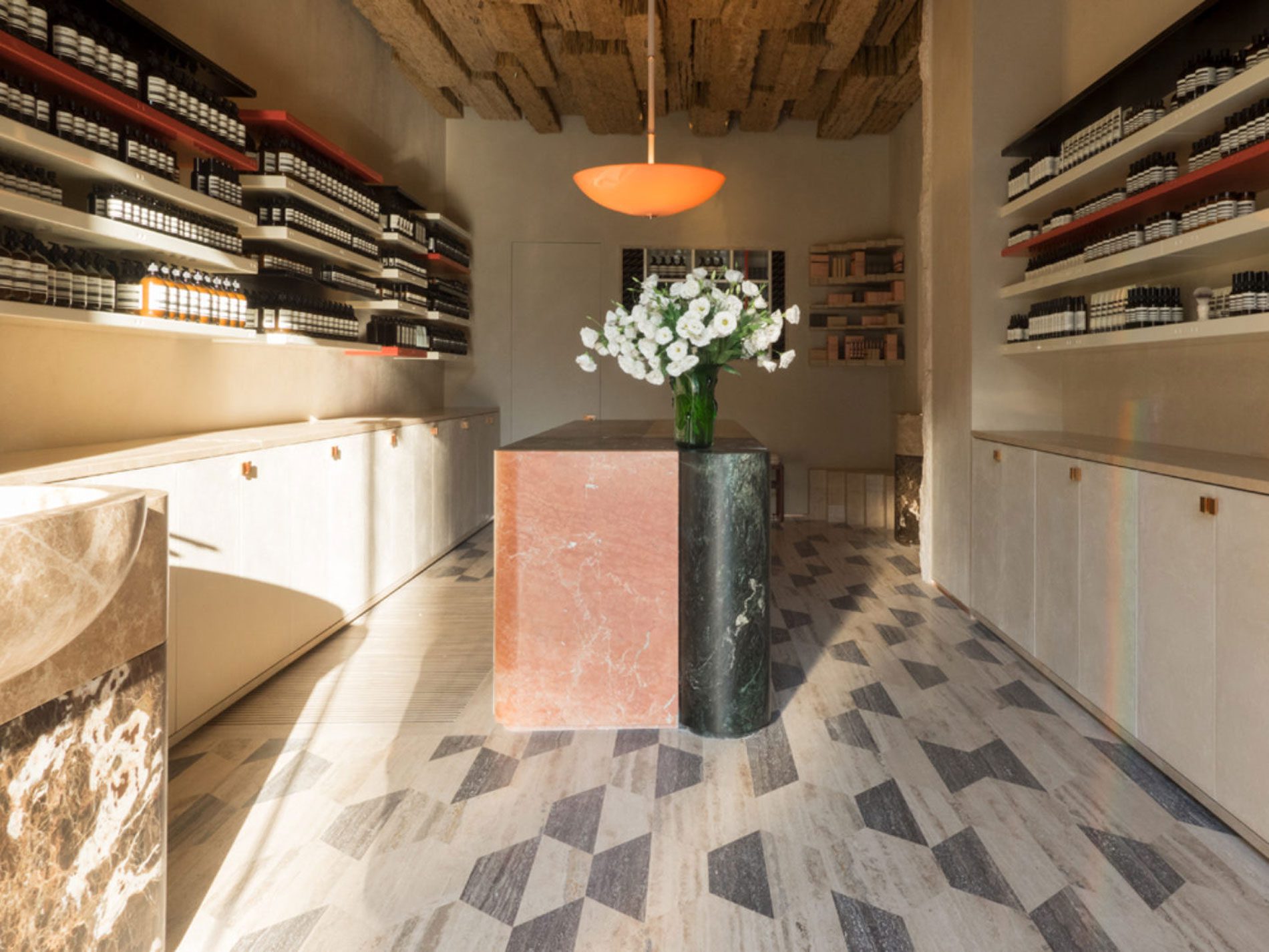 "We realized we were attracted by that Rome of the 50s, no longer existing, and by the contrast of its ancient city buildings and the surrounding countryside. Pasolini's films have been really inspiring, especially Edipo Re made in 1967″.
Now we understand the choice of lacquer black shelves, which undoubtedly remind Pasolini's bakelite glasses.
Exacly like in his cinema production, Mr. Guadagnino proves to be extremely elegant and well-balanced, although he confessed he felt "intimidated" by the thought of something he was not used to. Who knows? his range of action may move to interior design.
>>> see Il Bar Luce by Wes Anderson, too.