This post is also available in ITALIANO
Next week, from 4th to 7th may, interzum, the leading global event for the furniture and interior construction industries' supplying sections, will be held as digital event (interzum @home).
I have been wanting to visit this fair for many years, and finally this year I can visit it comfortably from my sofa.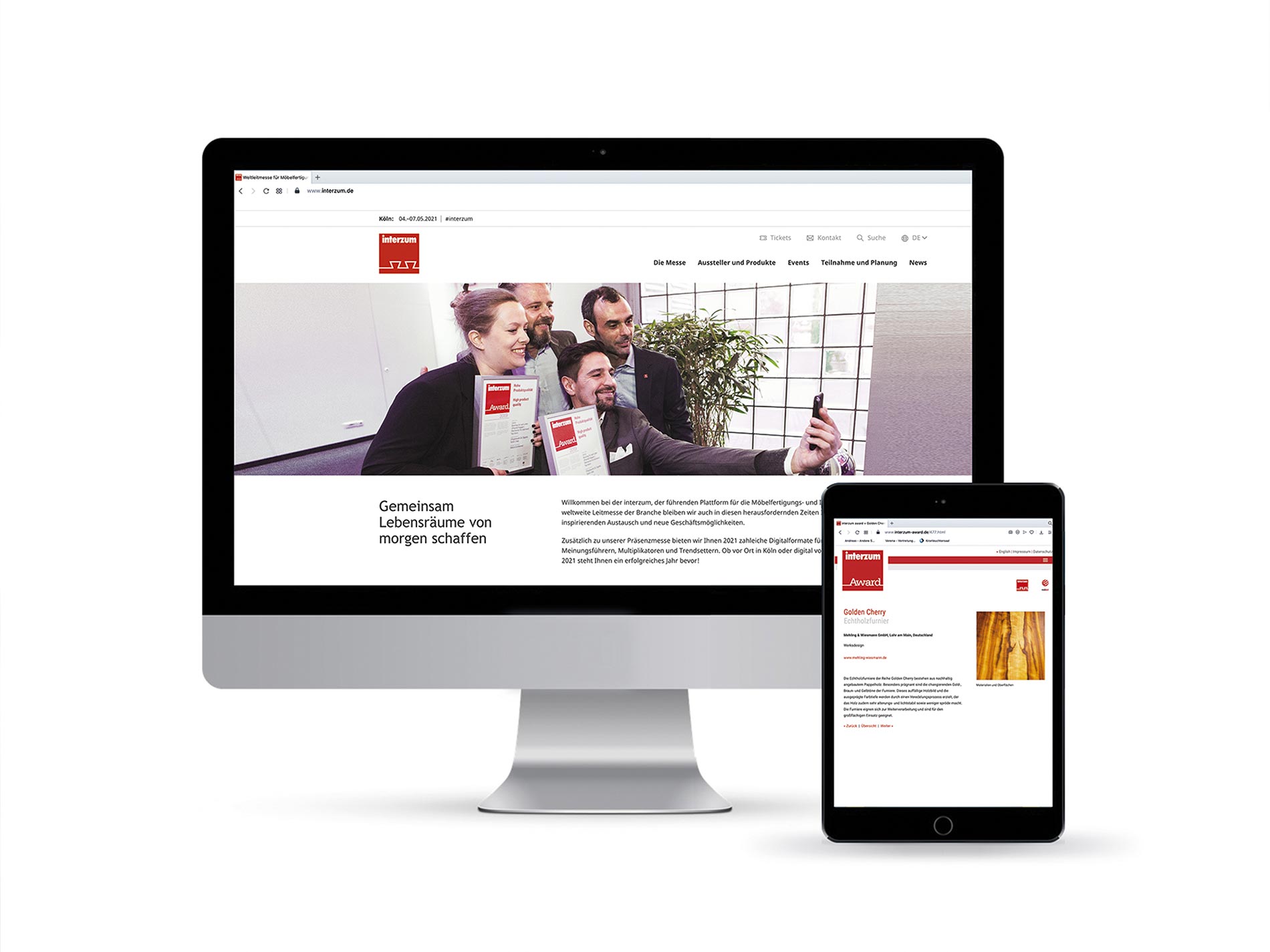 interzum is where the trends and visions that will create future living spaces using modern materials and exclusive innovations come to life. It is a source of inspiration for product developers, designers, and architects. interzum is the place where you can understand the future trends before all others, because the exhibitors do not show products, but rather the semi-finished products that will create the products coming out in the coming years.
The are two important areas of the digital fair:
Exhibitors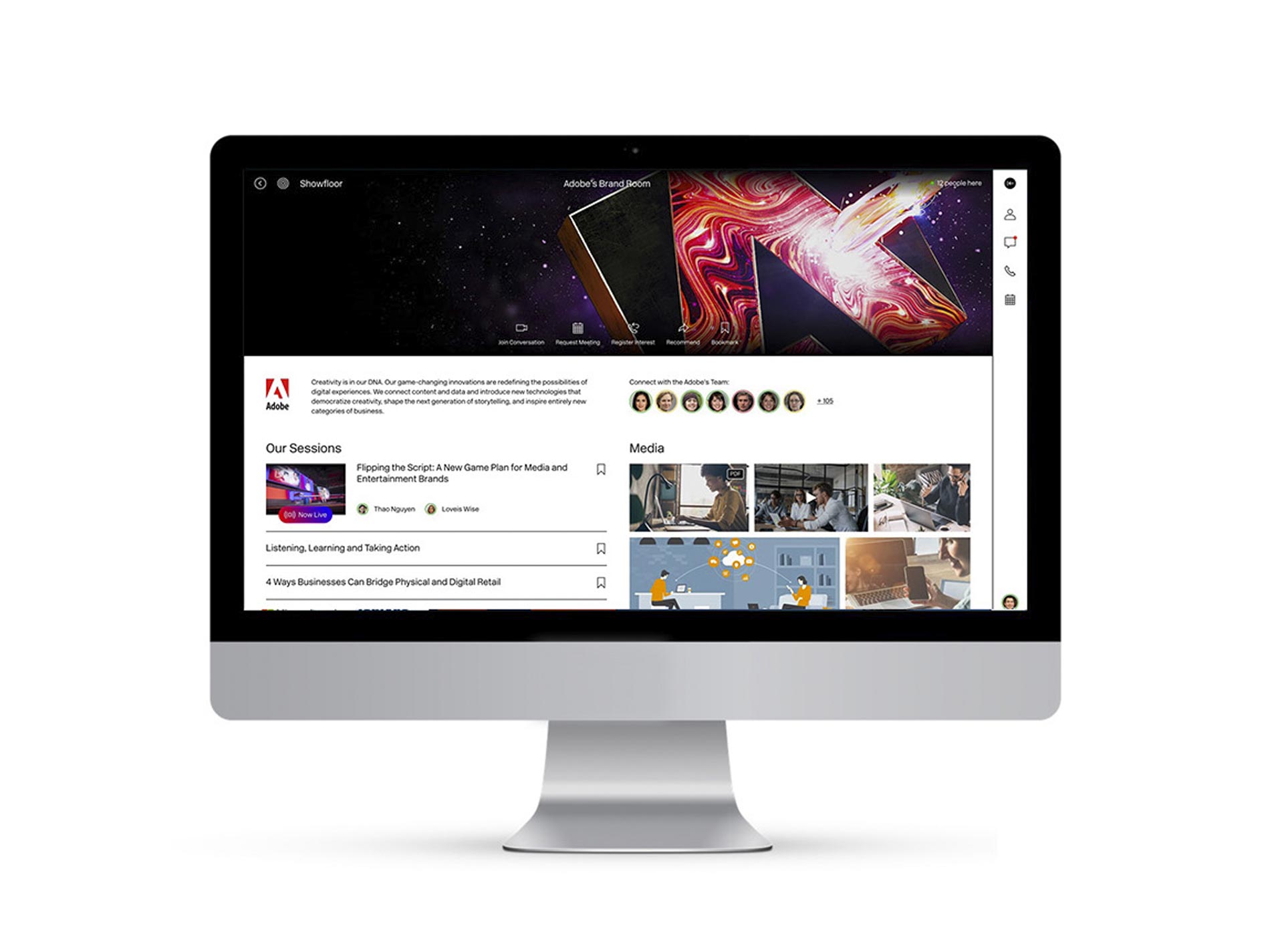 interzum gives the supplier industry the opportunity to demonstrate all of its innovative power and to answer the following question: what can we expect in the future?
interzum is organized in three exhibition segments:
Function and Components | Good design begins with the product provided by the supplier. This includes: Lamps and lighting systems, semi-finished products for cabinet, kitchen, office and modular furniture fittings, locks, built-in parts.
Materials and Nature | Resource conservation, sustainable raw materials, innovative surface design are just a few of the trends in this area, which includes wood, veneers, parquet flooring, interior works, decorative surfaces, decor papers, laminates, wood-based panels, laminated plastic, mineral materials, edges, surface treatments, embossing cylinders, press plates.
Textile and Machinery | Today, success is the result of innovative ideas, high-performance materials – and perfect processing with advanced technologies and machines. This includes: Machinery for upholstery and bedding, upholstery materials, upholstery accessories, cover fabrics, leather, adhesives.
The lecture platform
What fascinates me most about interzum is the program of digital events and conferences that address issues ranging from sustainability to the study of trends, up to the new post-pandemic domestic scenarios.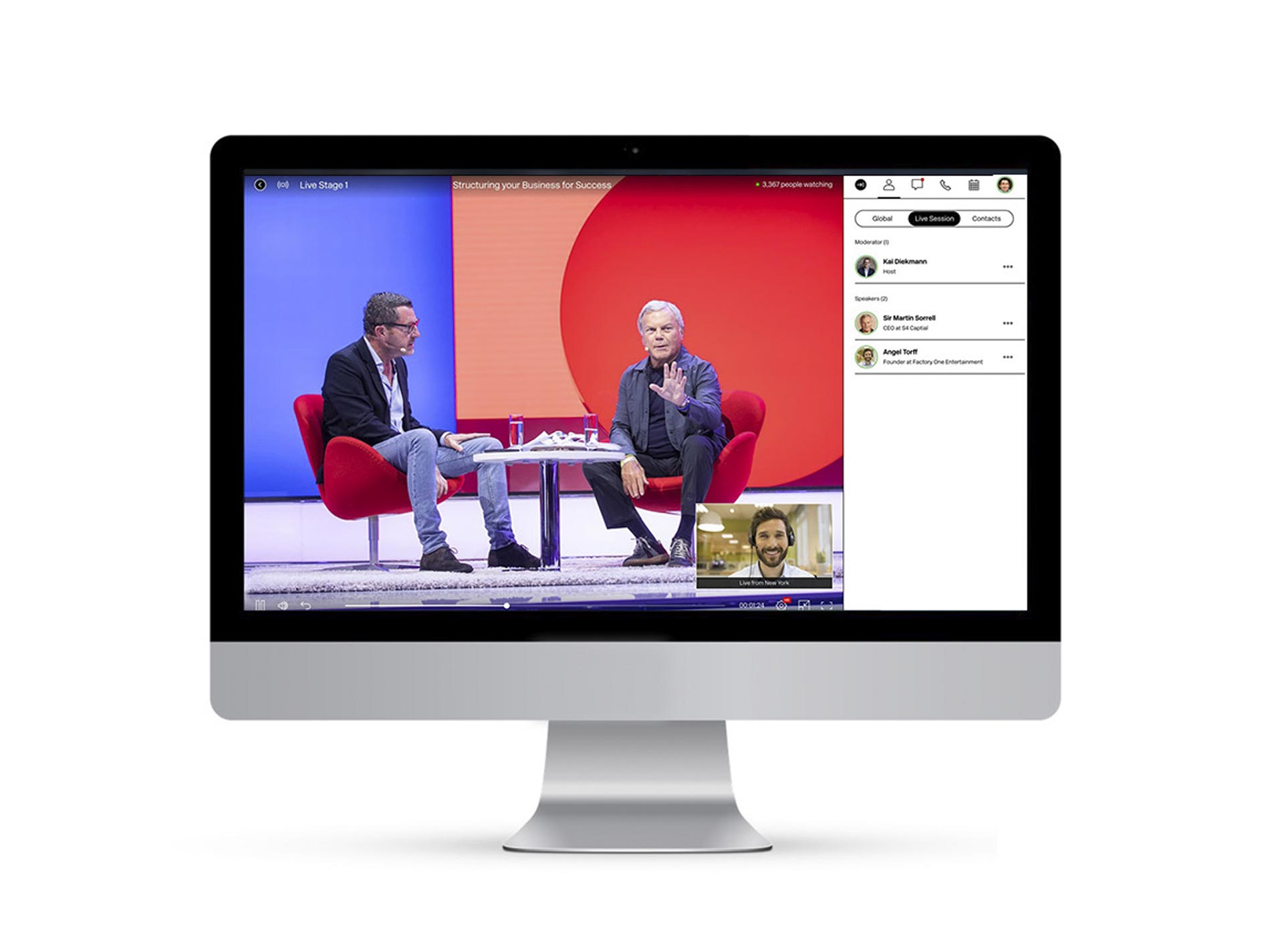 I selected the events that, in my opinion, are the most interesting and I divided it in four sections:
Trends and Colors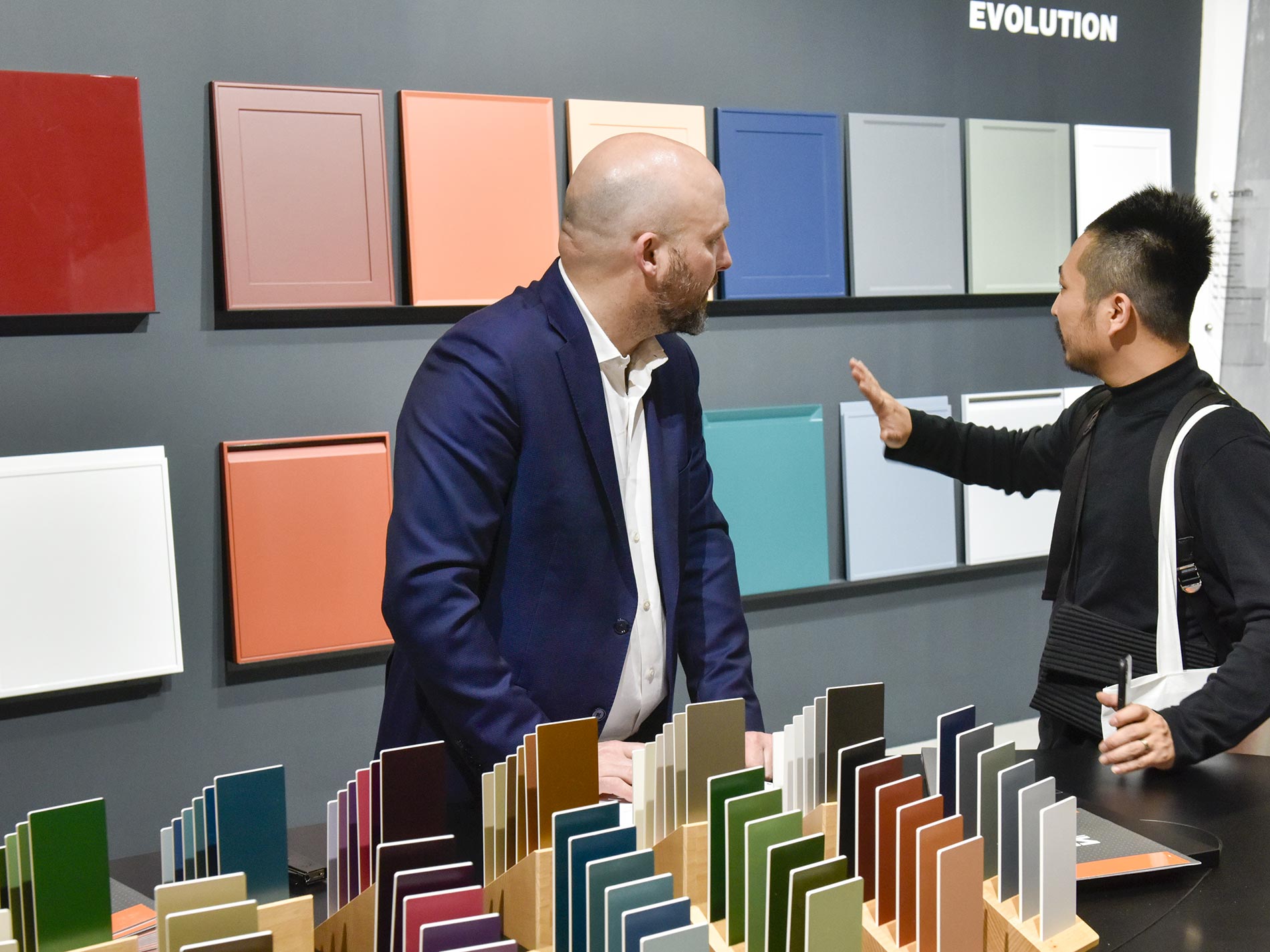 | | | |
| --- | --- | --- |
| Keynote: Colour, Trends and sustainability? | A talk about the trends that are moving us in 2021 and 2022, about their impact on design, colour and materials choices with a special focus on their connection to sustainability. | 04.05.2021 |10:20 – 10:55 a.m. |
| Color trends – color psychology | Aren't we all a bit trendy? A short impulse on current color trends and color-psychological aspects of interior design. Which color trends will play a role in interiors in 2021+? How can they be implemented and how do we communicate them? Can they serve color psychological aspects? Or are trends and color psychology in contradiction? | 04.05.2021 | 4:00 – 4:20 p.m. |
| Latest textile design trends – soft skills for the furnishing industry | For the furnishing industry, textile products are the emotional language to communicate with the consumer. The feature will point out latest textile trends, including the importance of sustainability in textile design. | 05.05.2021 | 11:00 – 11:20 a.m. |
| Colour is Communication – Narratives for a responsible Future | Colour is communication. We explore colour as a symptom of human, creative action. The lecture takes a look at the possibilities and potentials of creative solutions in design. Narratives for a responsible future will be sketched out by using colour as an example. | 06.05.2021 | 2:00 – 2:20 p.m. |
| Megatrends: impact on living | Megatrends are shaping the spirit of people and societies all over the world. Topics such as health, sustainability, digitalization and new work currently play a special role and have an impact on the design of one's own four walls. This is where not only consumers but also architects and interior designers are required to make homes suitable for the future. | 06.05.2021 | 3:00 – 3:25 p.m. |
| Trend or snapshot? More color in the room. | Everyday our global design team deals with what influences and moves the world and the people who live in it. Colors in particular play an essential role in the design of living spaces. We are convinced that we will see more intense colors in the future. Do we prefer different tones in times of crisis? | 06.05.2021 | 3:30 – 3:50 p.m. |
| Interior trend surfaces and their effects on the ambience | Surfaces in design are not just a look, they influence the mood in the room. There is a reason why trends in design are so hot right now; they pick up on the needs of people that are relevant at the moment. | 07.05.2021 | 10:00 – 10:20 a.m. |
Materials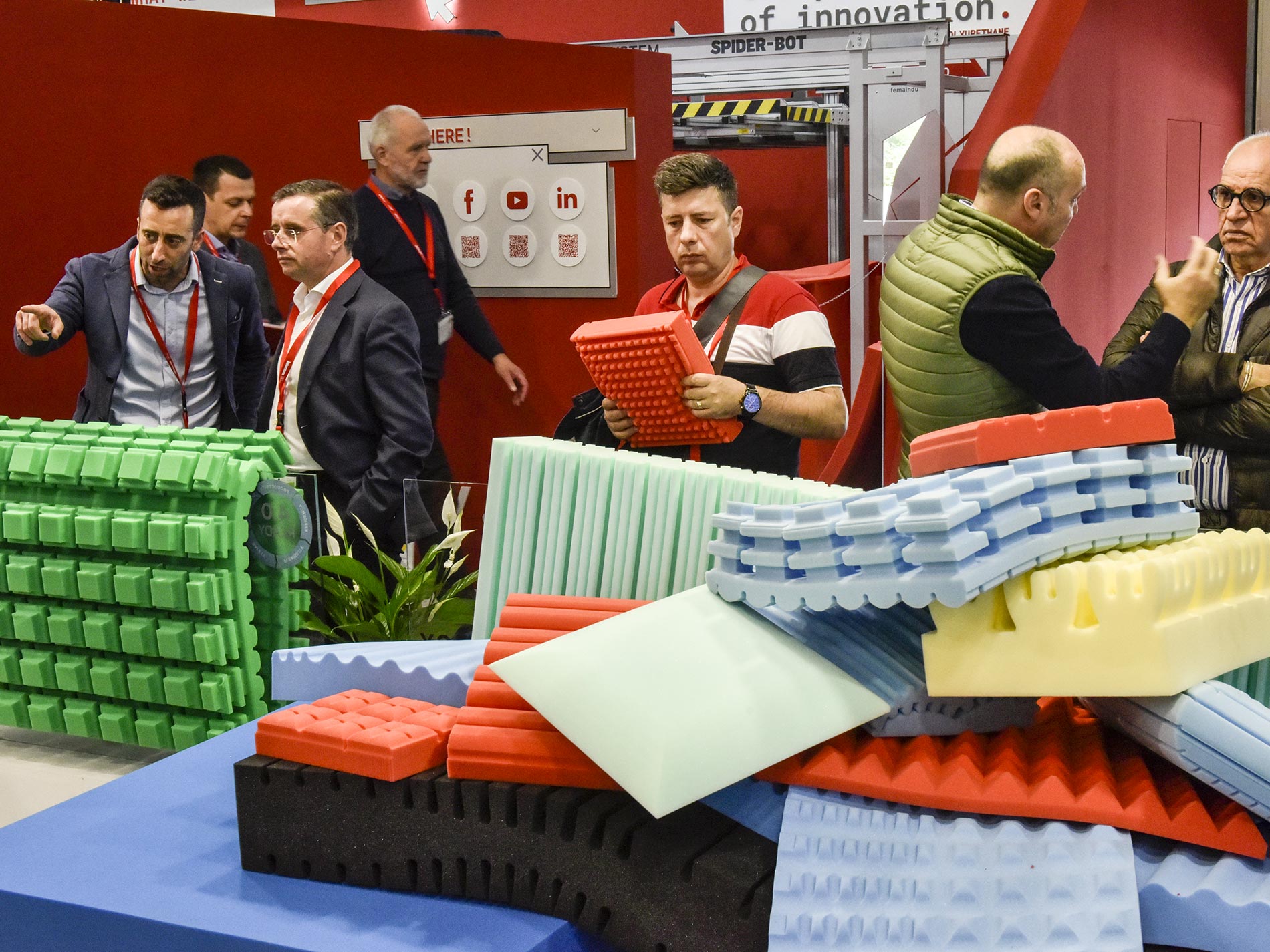 | | | |
| --- | --- | --- |
| Tabu – Colors of wood | Founded in 1927 in Cantù (Lombardy – Italy), TABU is the world leader in dyeing wood veneers and it is currently present in more than 60 countries all over the world | 04.05.2021 | 10:05 – 10:25 a.m. |
| The world of veneer | In the world of veneer video you will see the current visual veneer trends on surfaces, the functional veneer trends in architectural projects and the climatic and environmental benefits of veneer. | 04.05.2021 | 11:20 – 11:40 a.m. |
| Cactus is green, so is the future: Desserto | The adventure started in 2011 when both founders met in Taiwan. Sharing knowledge and experiences of different industries and jobs around the world involved in the Fashion and Automotive industry, they decided to create DESSERTO®, a highly organic plant based material based of Cactus. | 04.05.2021 | 5:00 – 5:20 p.m. |
| Smart materials for design and architecture | Functional materials and so-called "smart materials" can lead to solutions in many interior areas that integrate functional aspects and help to reduce the overall use of resources. In this way, using smart materials, the goals of the European Green Deal can be promoted and emissions can be reduced. This is especially true for functional materials that are completely made from natural materials. | 05.05.2021 | 12:15 – 12:25 p.m. |
| Sustainable acoustic solutions from hemp, peat, wood and moss | When noise is annoying, hemp, wood, peat & moss ensure peace and quiet in the (home) office. Who is not familiar with rooms in which one has the feeling that ten people are talking to each other, or a modern living room with lots of glass and tiled floor that has a very echoing effect. All of this indicates poor room acoustics. Acoustic panels made of natural fibers solve the problem and ensure a healthy and soothing atmosphere. | 05.05.2021 | 2:00 – 2:30 p.m. |
| Bananatex – Textiles made from banana leaf fibers | Bananatex is the world's first technical fabric made purely from Banana plants which are organically cultivated in the Philippine highlands. At once super strong and durable, yet light and flexible, the natural beeswax coating gives it a smooth, water-resistant finish and a supple hand feel. | 06.05.2021 | 4:00 – 4:20 p.m. |
About wood, do you remember my blogpost about VENEER?
Post-Pandemic Scenarios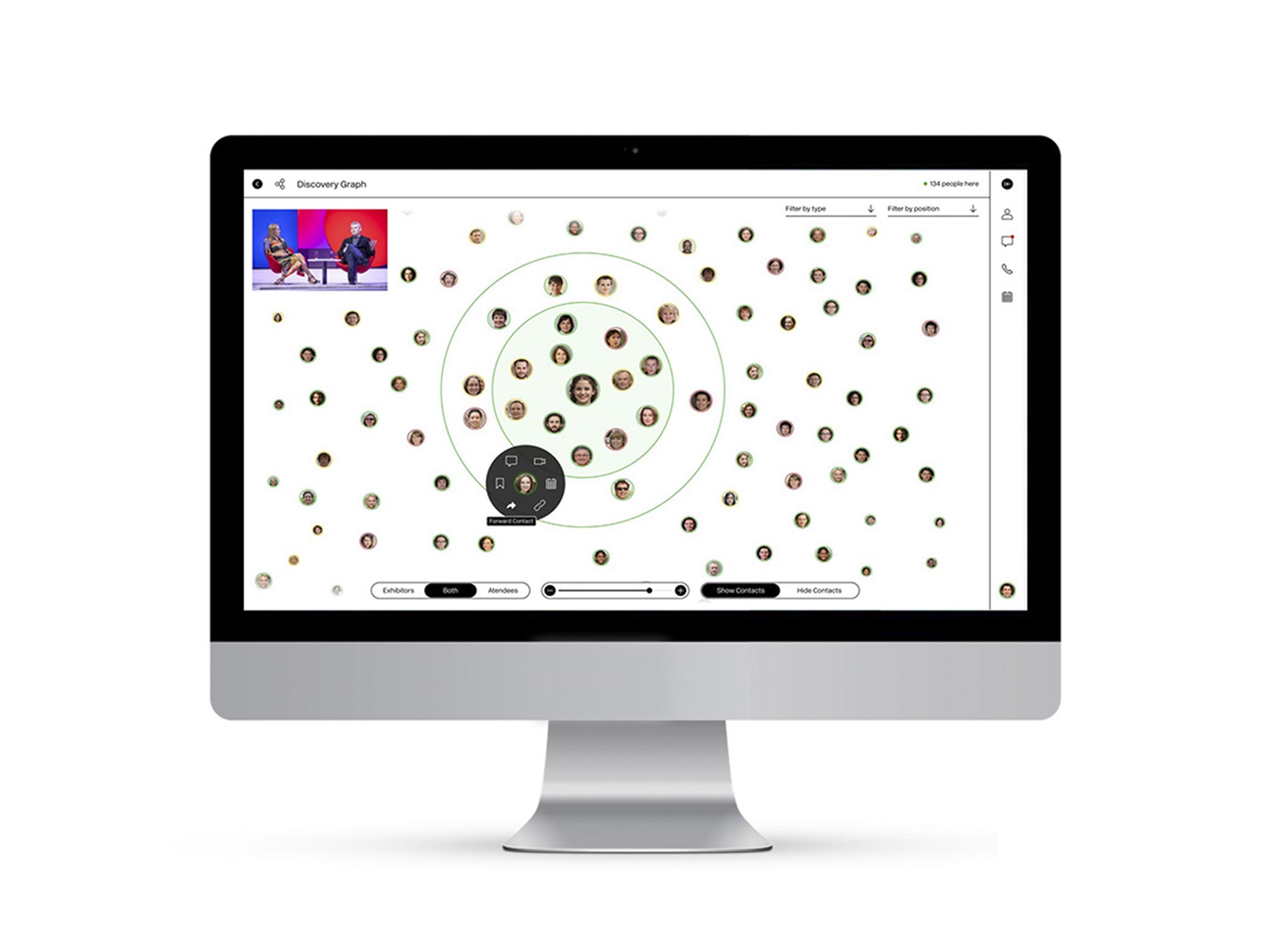 | | | |
| --- | --- | --- |
| Corona consequences: new values ​​for interior and furniture design | Corona is changing our values, our personal needs and thus our furnishings. This has consequences for interior design and furniture design. In this report, trend expert Katrin de Louw clearly summarizes the most important aspects and also analyses which of them will remain after Corona and which trends will only be short-lived. | 04.05.2021 | 2:00 – 2:15 p.m. |
| Smart Home vs. Smart Furniture | Living spaces are changing. They are becoming connected. To support future developments and living trends in connection with smart homes, we are investigating in depth the benefits and opportunities of new digital technologies. | 04.05.2021 | 3:30 – 3:45 p.m. |
| Think like an urbanist – The post-pandemic city | Dr. Anne Stenros talks about an analysis of the needs for urban cities and what it means for all the stakeholders. Key drivers like sustainability, new mobility, biophilia and proximity concepts trigger a radical rethinking of the way we will live in the future. | 04.05.2021 | 4:30 – 5:00 p.m. |
| Design meets Communication | The global spread of the COVID-19 virus has called for new concepts of safety in public spaces overnight. These will be with us for even longer than we expected. How can they be integrated sustainably? Design solutions such as the direction in which we lay floors or digitally printed instructions on decors could be the long-term alternative to temporary or provisional concepts. How design can create safety in public spaces? | 05.05.2021 | 10:30 – 10:50 a.m. |
Sustainability and smart solutions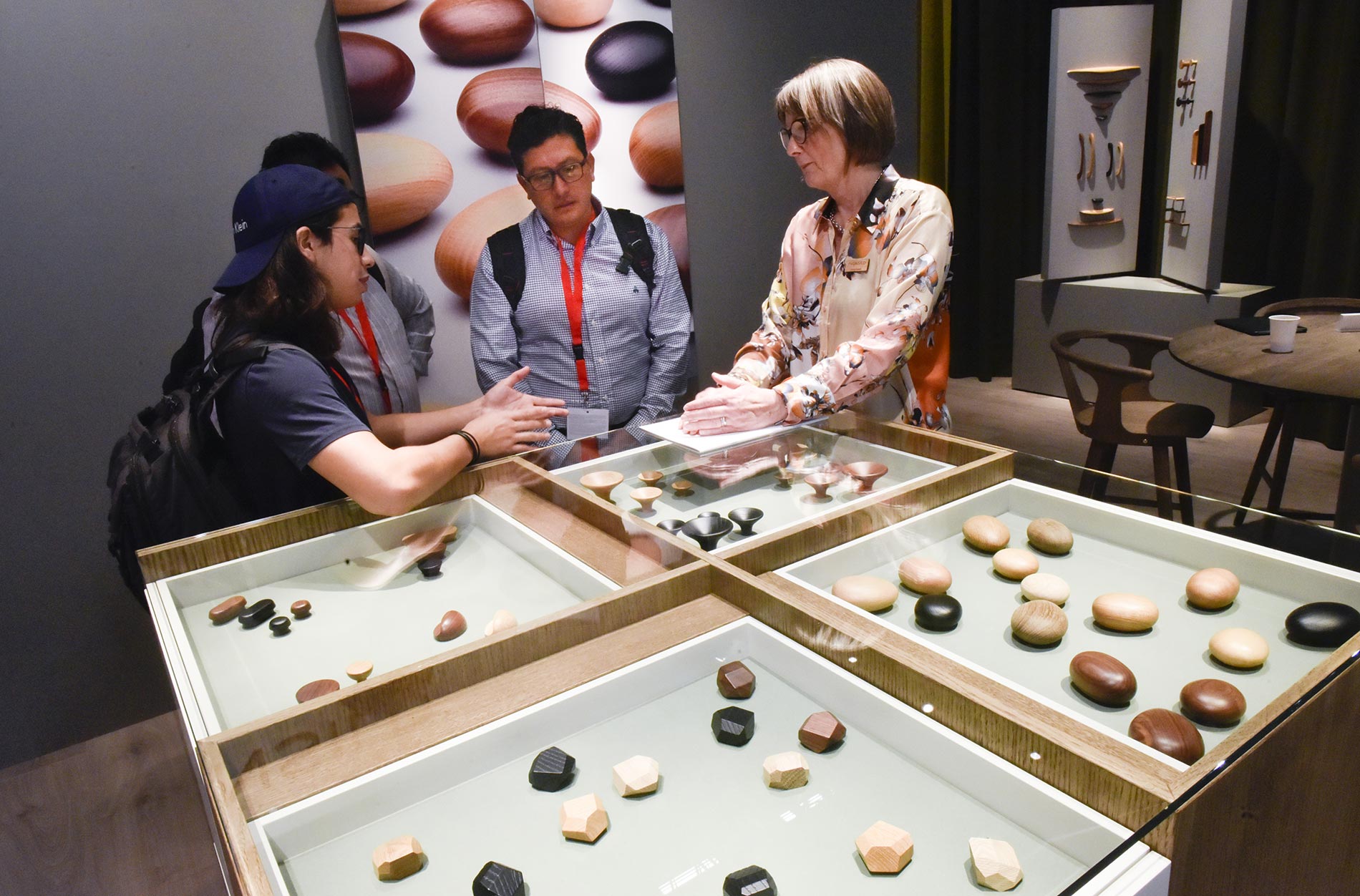 | | | |
| --- | --- | --- |
| Cradle to Cradle: principles, best practice and searching the next level | Cradle to Cradle® design defines and develops recyclable products. As a differentiation to conventional recycling, the quality of the raw materials is maintained over several product life cycles and only "chemicals assessed as safe" are used. | 04.05.2021 | 11:30 – 11:55 a.m. |
| Smart Home vs. Smart Furniture | Living spaces are changing. They are becoming connected. To support future developments and living trends in connection with smart homes, we are investigating in depth the benefits and opportunities of new digital technologies. | 04.05.2021 | 3:30 – 3:45 p.m. |
| Closer to Nature | Surfaces make a decisive contribution to design. The surface tells us at first glance whether something is nice,  whether it is cold or warm, and whether it is high-quality and homely. We give you an insight into contemporary surface technology for materials that, in terms of their look and feel, are one thing above all: closer to nature. | 05.05.2021 | 3:30 – 3:45 p.m. |
| Vegan–Trend in wood | Although most people nowadays still mainly associate the Vegan trend with food, scenarios such as vegan interiors will very likely become an indispensable a part of our immediate future. An overview of the ways in which vegan veneered board and design can currently be combined. | 07.05.2021 | 11:00 – 11:15 a.m. |
| Circular Economy can start today! | One of the greatest challenges of the 21st century is the transformation of industrial production in a circle economy. Textile product innovations open up possibilities of an industrial implementation of materials with properties, that meet the highest technical requirements and at the same time can be run in biological cycles. | 07.05.2021 | 12:00 – 12:15 p.m. |
If you want to read the complete program of interzum, you can find it here
If you want to follow the lectures and meet the exhibitors, you can buy a ticket for interzum @home here!
And I also have a big news for you: interzum gave me 5 vouchers to participate to the fair, write me on Instagram and I will be happy to give one to you!
— This post was written in collaboration with interzum. As usual the opinions are mine. Hope you are willing to support the brands supporting my blog in turn—