This post is also available in ITALIANO
Clerkenwell Design Week has been truly a surprise, and yesterday Elisabetta and I experienced first hand the importance of Italian manufacturing in design: Marazzi London.
Those of you who follow me on social media have probably seen the photos I posted on Facebook and my stories on Instagram, but now I want to tell you more about it.
Strolling down the streets of Clerkwell Design Week, more precisely in St. John Street, Elisabetta and I walked through a monumental black&white portal, and entered in the world of ceramics, high quality and creativity.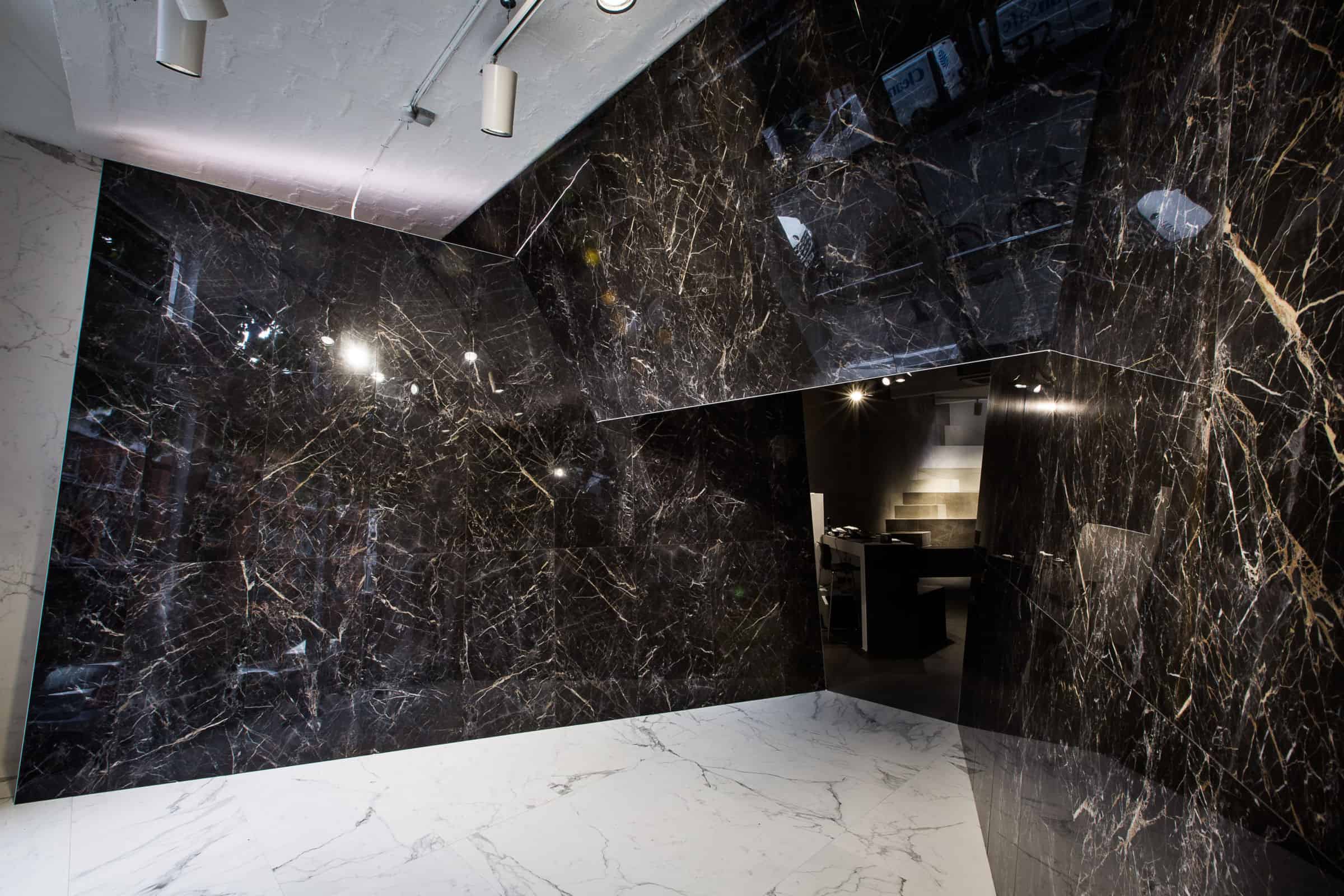 Cocktail in hand, we took part in the inauguration of the first Marazzi showroom in London. Marazzi is a leading company in the manufacturing of ceramic tiles that we've known for a while.
It's interesting to see how the opening of a showroom dedicated to Italian manufacturing, in the centre of London, arouses such curiosity.
And the environment is clearly very "London-like": there are some unmistakeable details and the mood belongs to the metropolis, but the Italianness of it all can be read on several levels, from materials to the project.
Let me explain. The 300 square meters-wide showroom is hidden behind this black and white scenery flat, and is divided into three floors:
The matter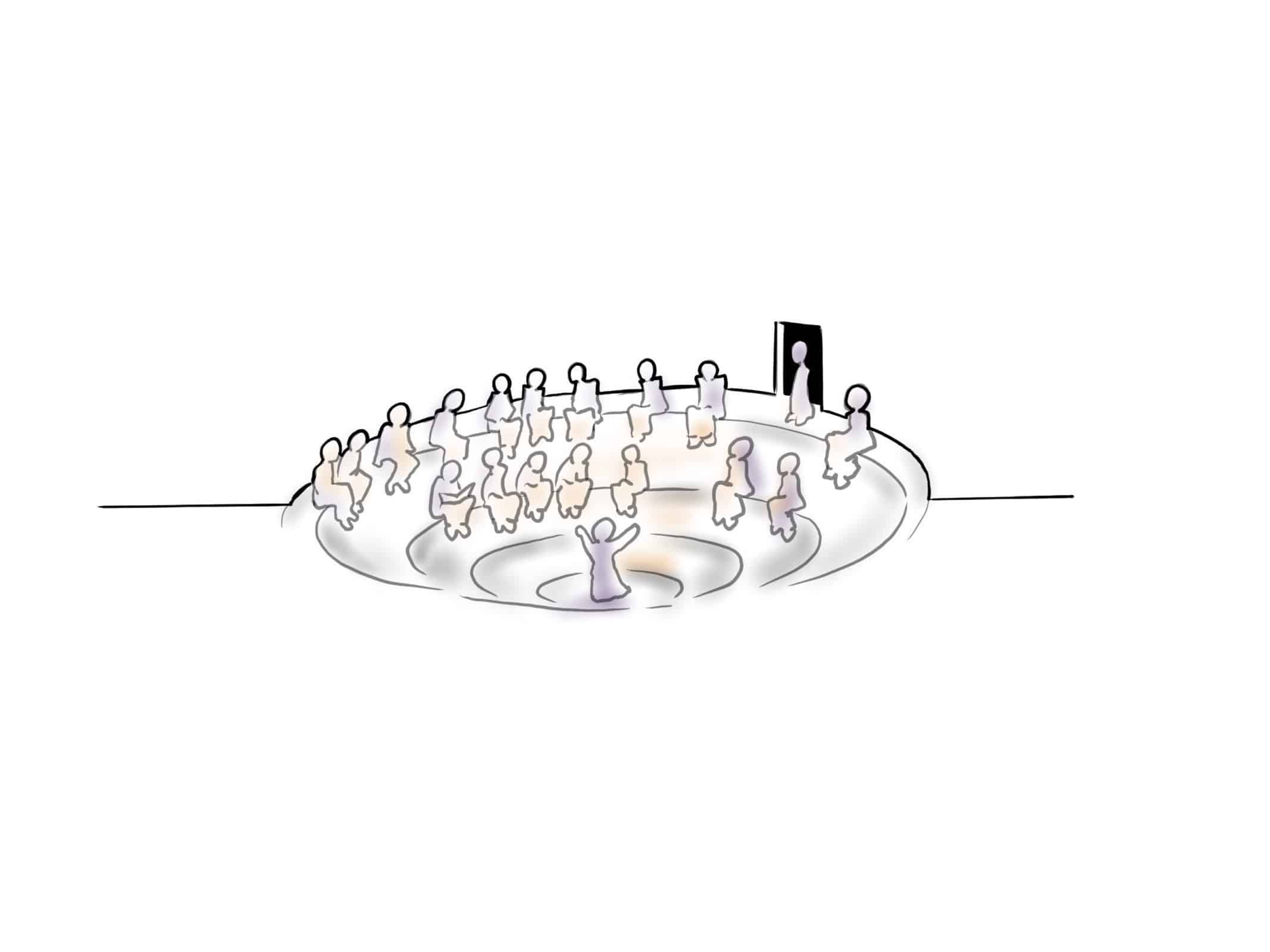 On the ground floor fragments of pyramids soar towards the ceiling. The grès, within the visual effect of concrete, marble and stone, creates an harmonious and homogenous color palette.
Here you have the theater, enough room to observe and marvel. The matter becomes structure, but it's also the protagonist of a play of colors and textures.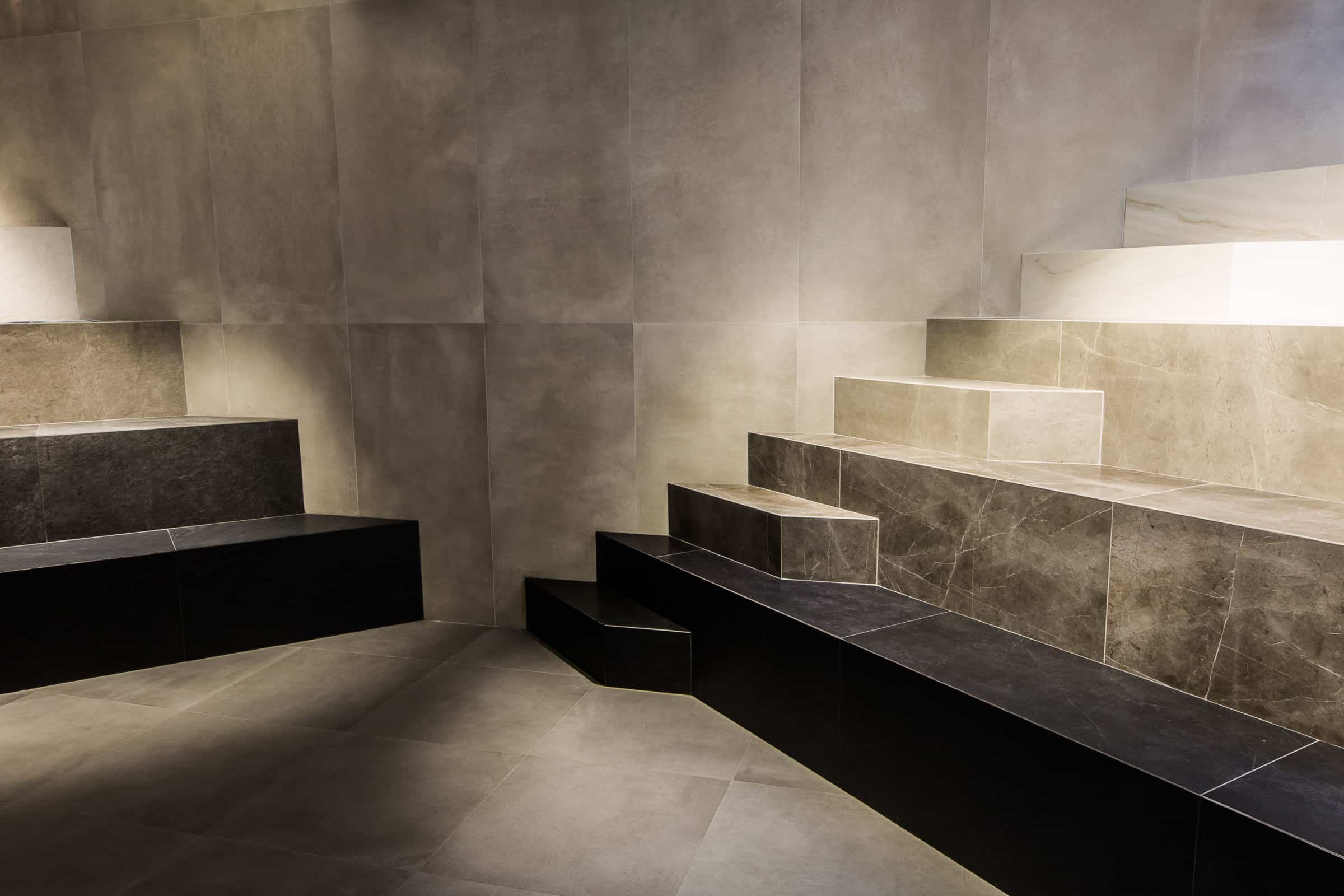 Studio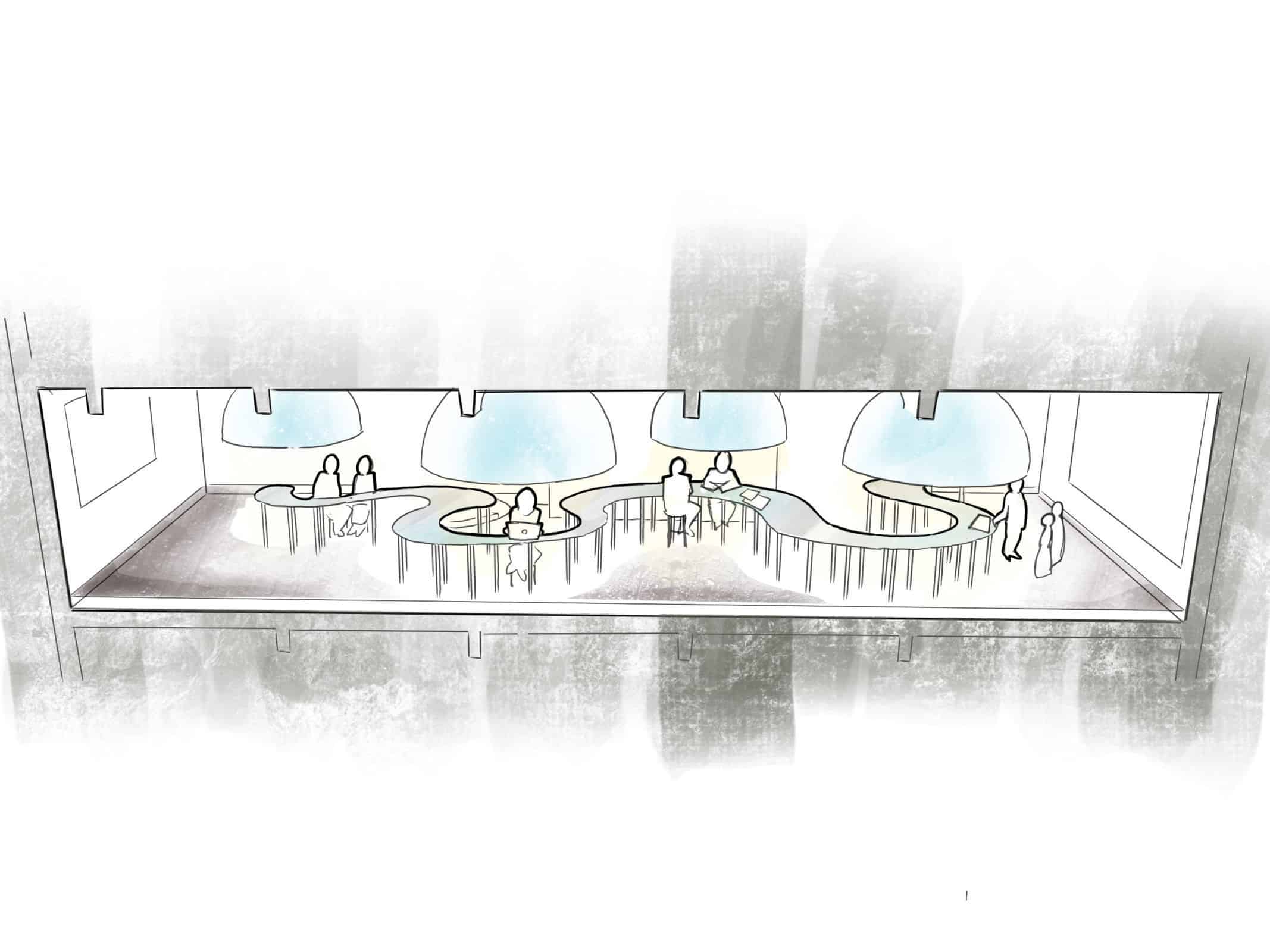 The bright environment on the upper floor is a working area halfway between an architecture studio and the atélier of an artist. A long, articulated table creates spaces both for single professionals and work teams. All around it the walls are covered by ceramic moodboards offering us an overview of the different collections.
The walls with exposed bricks remind us that we're in London, and here Marazzi shows all its beauty, showcasing its products through moodboards and juxtapositions of different materials.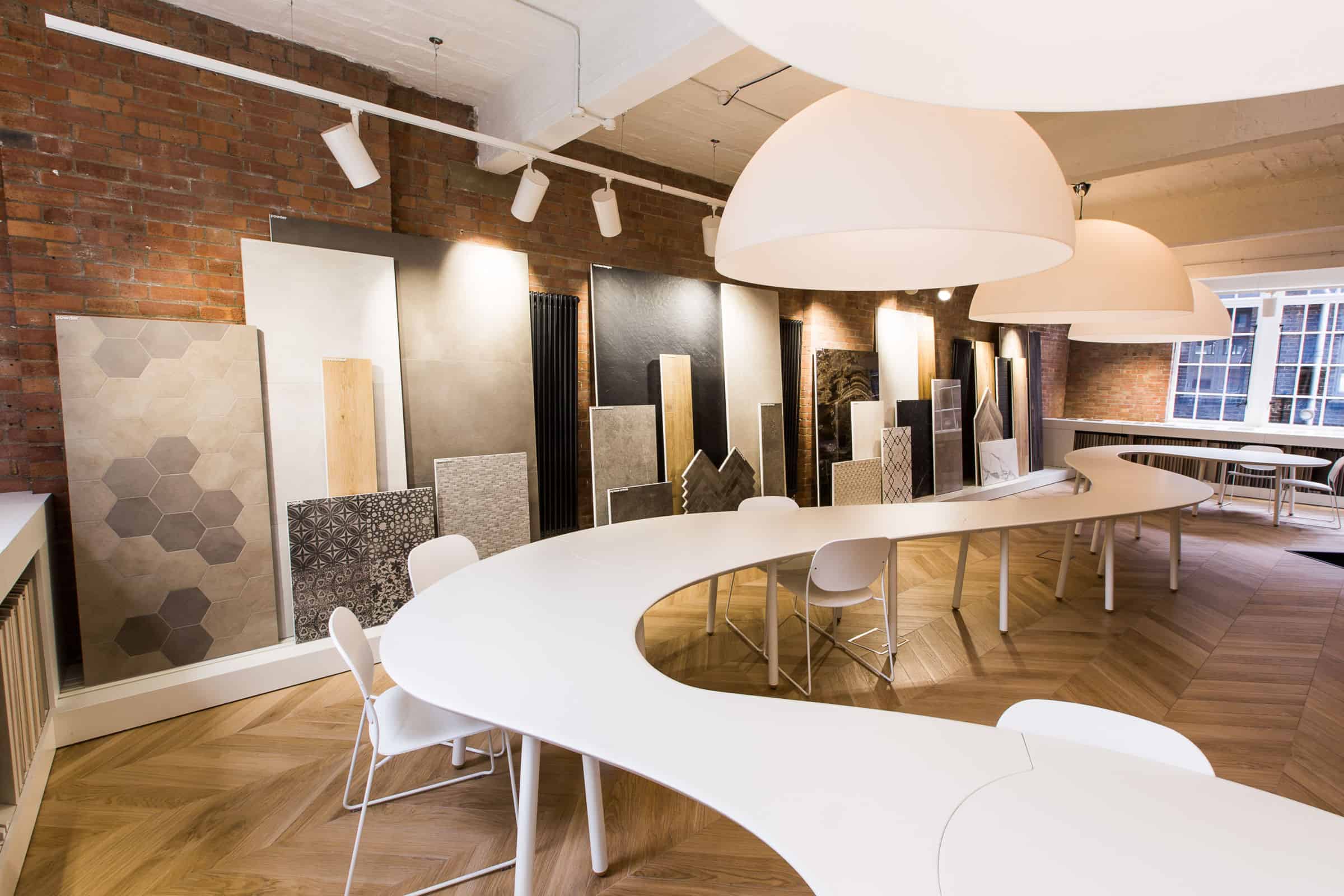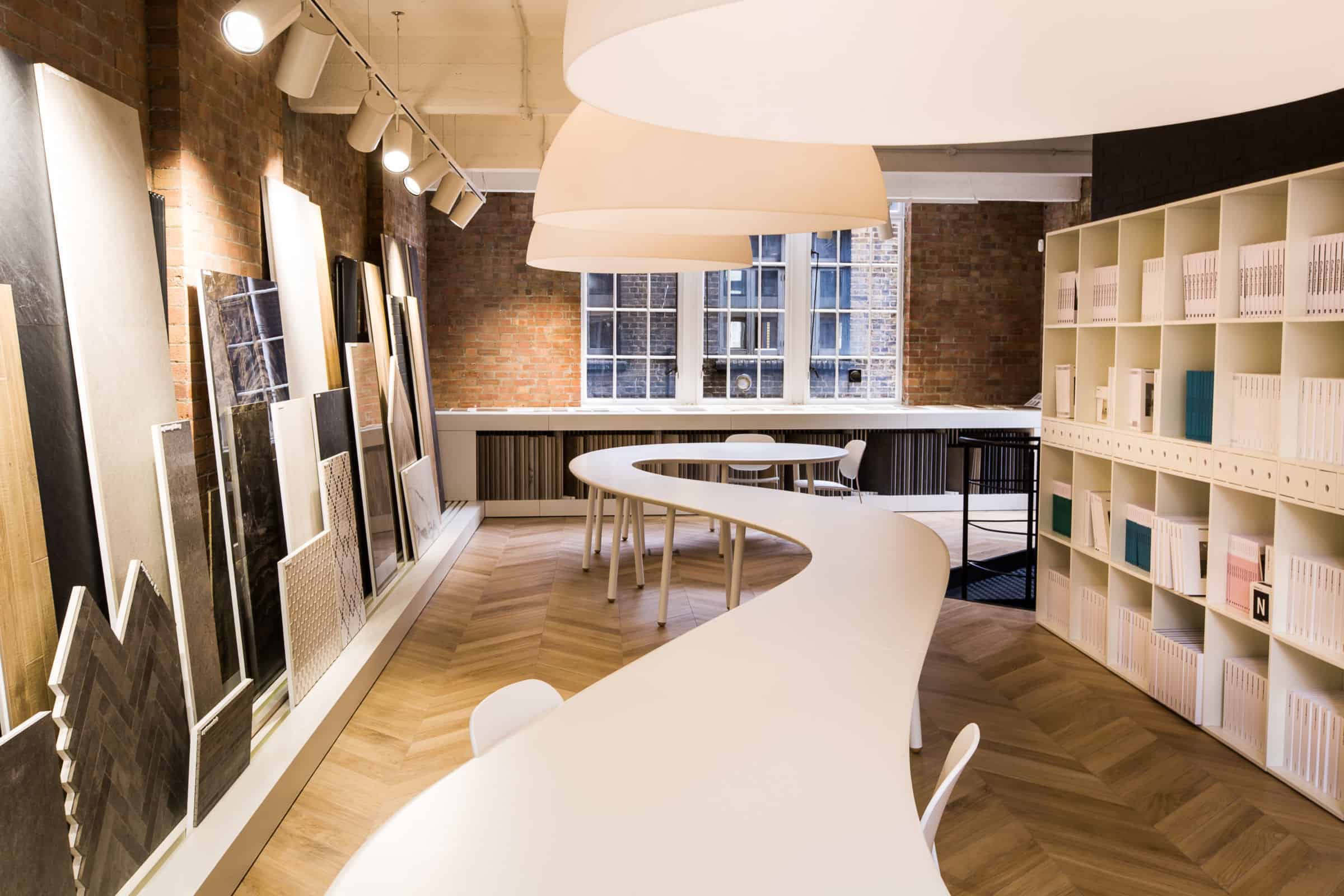 The technique
Finally, in the basement you can find an exhibition of all Marazzi's collections, with detailed formats and technical clarifications.
Marazzi London showroom
This space was designed by Italian architects Lorenzo Baldini and Antonio Pisano, founders of studio Marcel Mauer in Londra.
Mauro Vandini, CEO of Marazzi, stated: "We're proud of this new opening in the most iconic and artistic London district. This new showroom isn't just a place to showcase our products, but a creative and networking place. Here retailers, customers, architects and designer from all over the world can meet. Our intention is to offer all international professionals that will be our guests innovative and creative inputs".
The truth is that I feel very proud when I take part in these kind of events, because Italy shows all its beauty. And I know that I made the right decision to remain in a country that has a lot to offer.
unprogetto for Marazzi
OTHER POSTS ABOUT MARAZZI