This post is also available in ITALIANO
Living in an attic is fascinating. It's a fact.
The dream to look at the stars directly from your bed, the idea to work on a desk and be able to hear the sound of the rain, the possibility to eat on a table bathed by the sun for most of the day. If I think of an attic this is what comes to mind… and after that I think about the roofs of Paris, but this is another story.

Here are 5 good reasons to live in an attic, and 5 tips about how to make the most of it.
1 | Natural light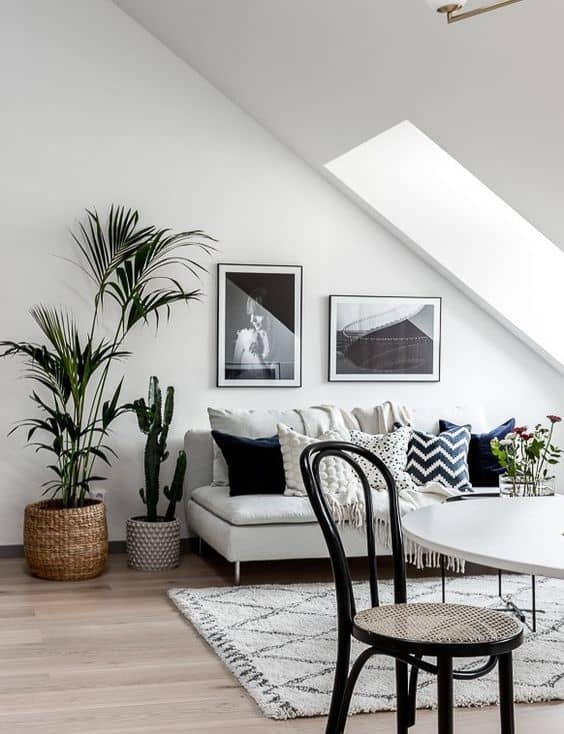 | via Factorij10.be |
First of all, living in an attic means you live in sunlight. An attic with the right amount of windows allows you to take advantage of direct, constant sunlight for most of the day. The light coming through the roof penetrates deeper and is two times brighter than the light coming through a vertical window.
2 | Comfort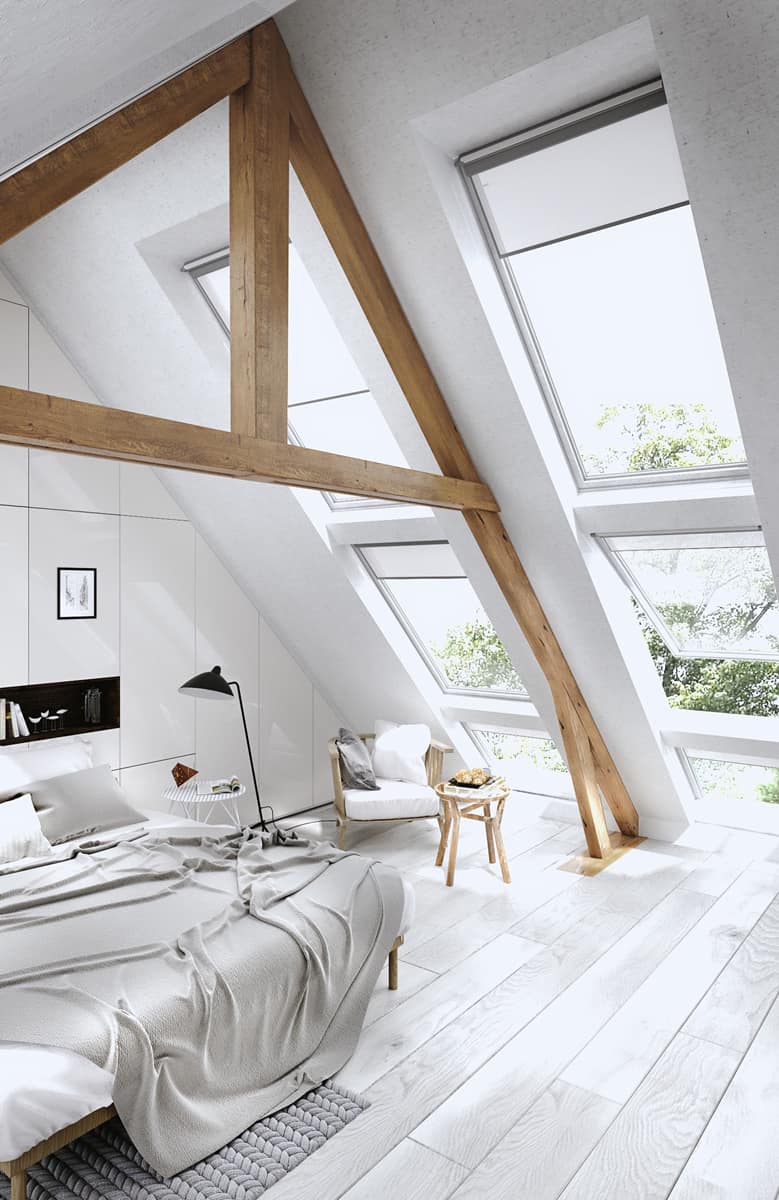 | via 42magazin.rs |
Secondly, living in an attic means you live in an salubrious environment, because a bright space is less humid.
3 | Noises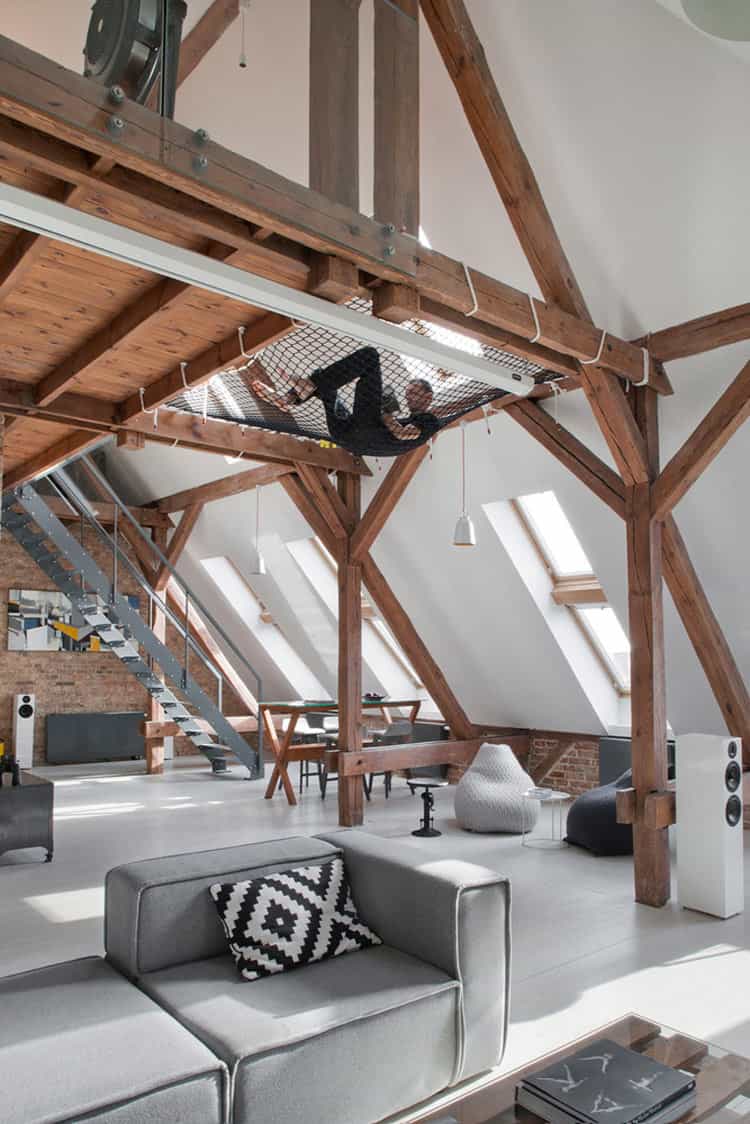 | via planete-deco.fr |
Living in an attic means you don't have people living upstairs, it means you are further away from the street, cars, nightlife. It means you are closer to the sky.
4 | Tailor-made furniture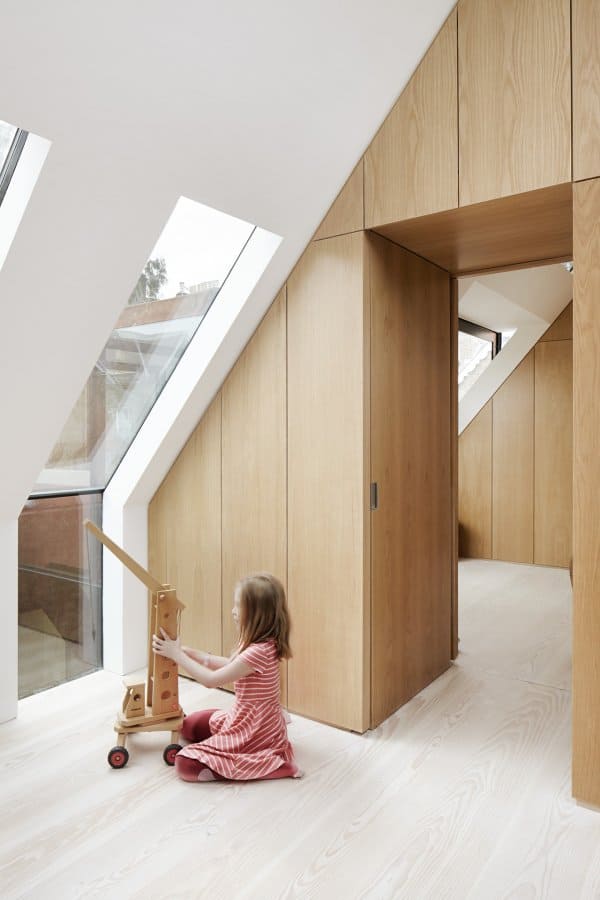 | via piercyandco.com |
Living in an attic means that you have a good excuse to buy tailor-made pieces of furniture, without having to feel guilty about it. The opportunity to place a study corner under a window is priceless.
5 | Tax incentives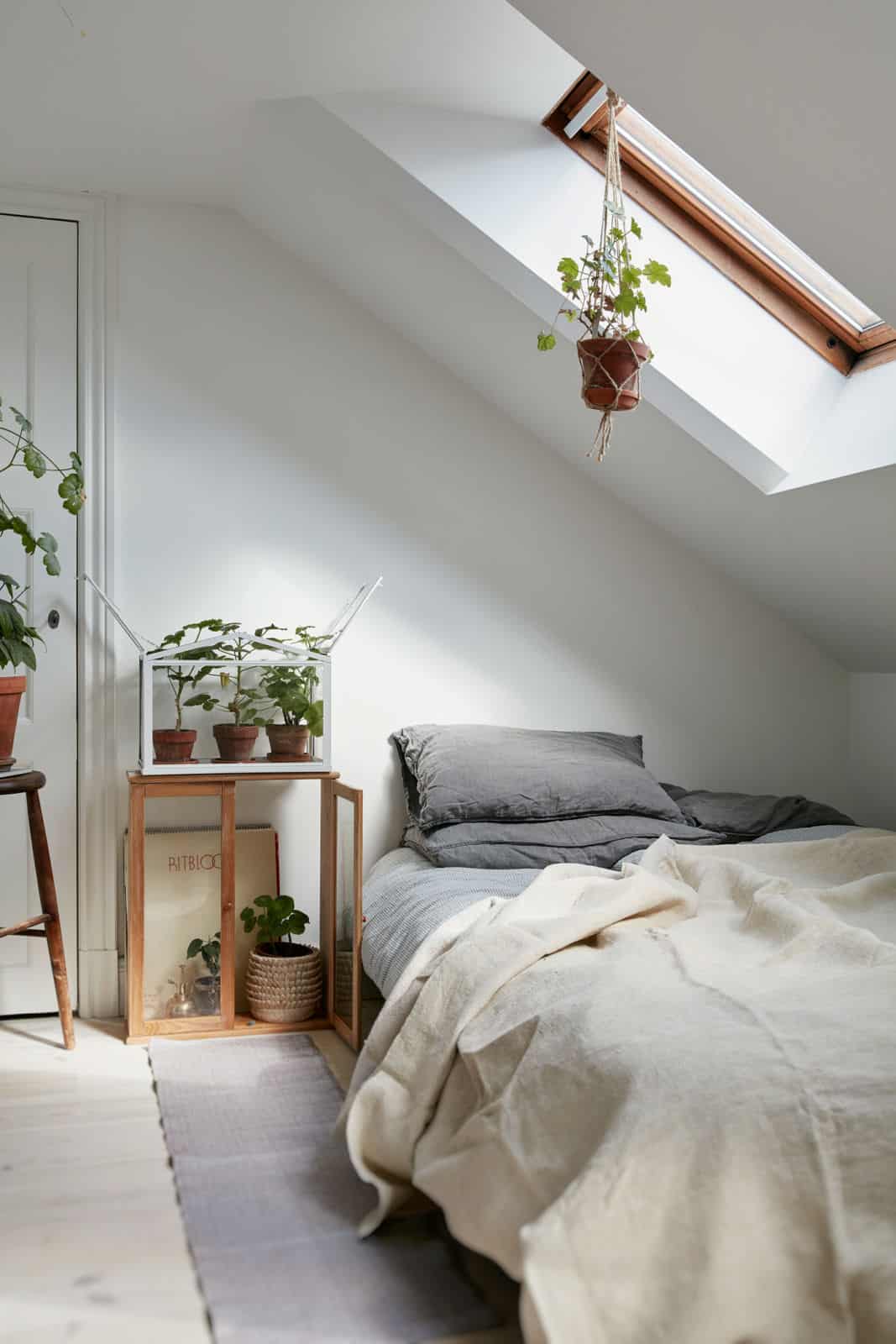 | via trendir.com |
Finally, going to live in an attic in 2017 means you'll be able to take advantage of tax incentives. In case of renovation of an attic you'll get back 50% of your investments (including the money spent on furniture).
5 practical tips | living in an attic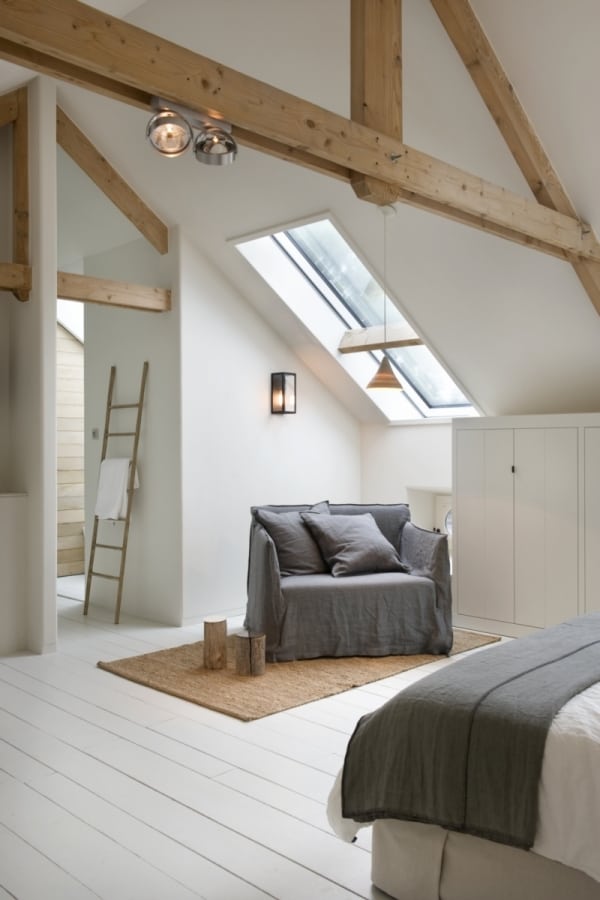 Finally, I'll end this post with 5 practical tips, in case some of you are interested in renovating your attic:
The windows in the roof are sources of direct light. Place them carefully, always keeping in mind where your working surfaces (the kitchen and your study corner) will be. And don't forget to take into account your habits. For example, place the kitchen in a way that won't keep you in the shadow while you're cooking.

Leave the walls white. This way you'll maximize the effect of the natural light and add value to your attic.

Don't forget about thermal comfort. With

Velux windows

you can get great thermal insulation and ventilation system and keep the right humidity level in your house. In Summer these windows effectively shield your house from excessive heating.

Use domotic systems to easily control the opening and closing of your windows. For example, Velux windows allow you to program their opening via app and make sure to close them in case of rain.

Take full advantage of your space using tailor-made furniture. But be careful: leave some empty spaces, inaccessible to the body, but accessible to the eyes.