This post is also available in ITALIANO
Did you know there are some washable rugs?
To be honest, I did not know.
I discovered it a few months ago when a blogger, a friend of mine, Elisabetta | MaisonLab, spoke to me for the first time about Lorena Canals, a Spanish company, which produces modern washable rugs for children's bedrooms.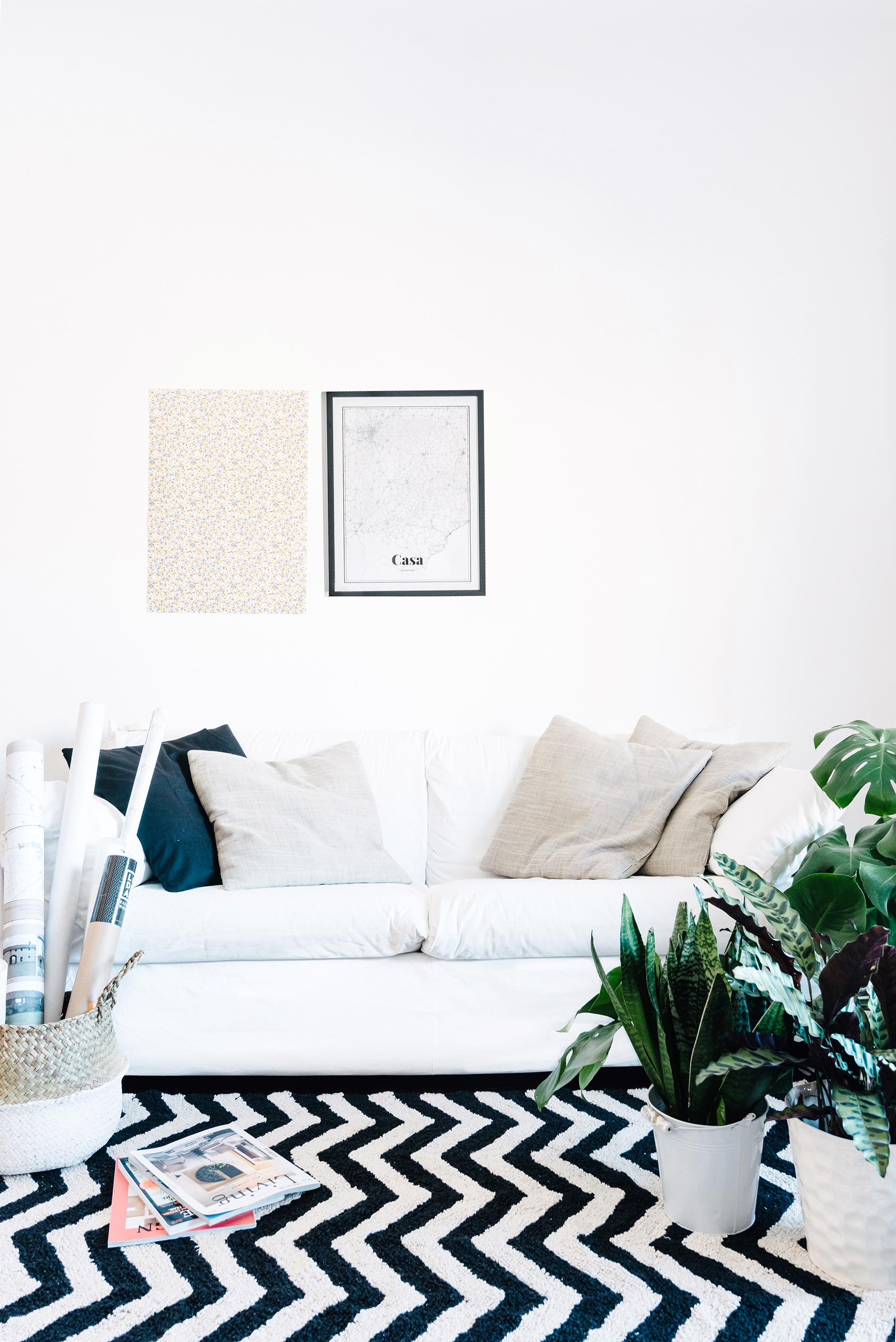 Lorena Canals Rugs
It seems that Lorena Canals, the founder of the company, watching her children playing on the carpet, thought of how to wash the carpets at home: there was no washable carpet on the market, so she decided to create it. This is how the 100% cotton carpets by Lorena Canals were born.
Today Lorena Canals sells carpets all over the world, with offices in Barcelona and New York and two factories in India. Lorena Canals' rugs undergo an extensive handmade elaboration process based on the selection of the best raw materials, the use of natural dyes, the control of non-child labor in the production process and the compliance of quality and safety regulations for children.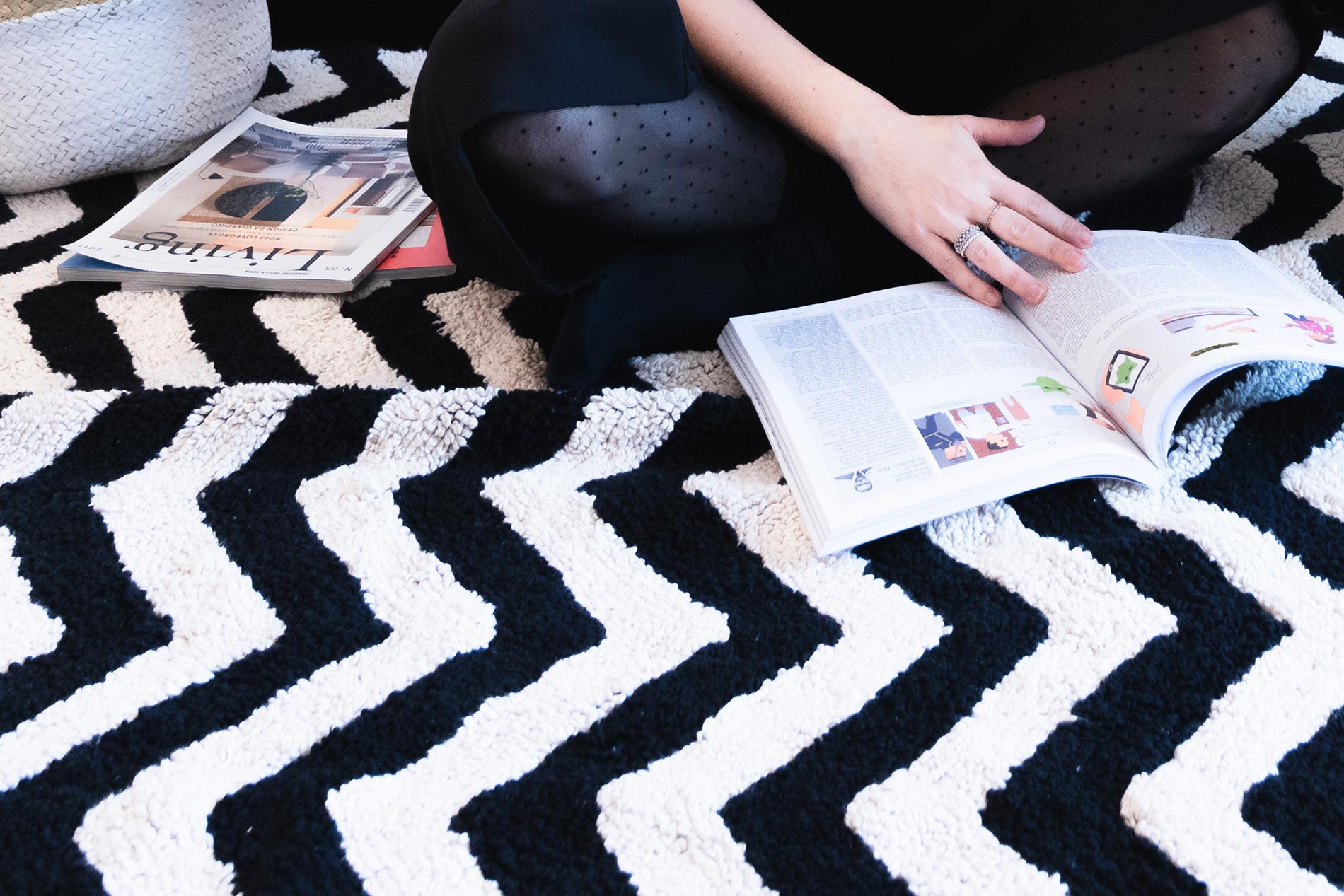 Not planning to have children, we chose the perfect carpet for us, which could only be in black and white.
It took me more than a week to choose: Lorena Canals' catalog is really wide and every proposal is very appealing.
In the end, the final choice was between this Zig Zag and this playful rug, because let's say it, who really wants to grow up?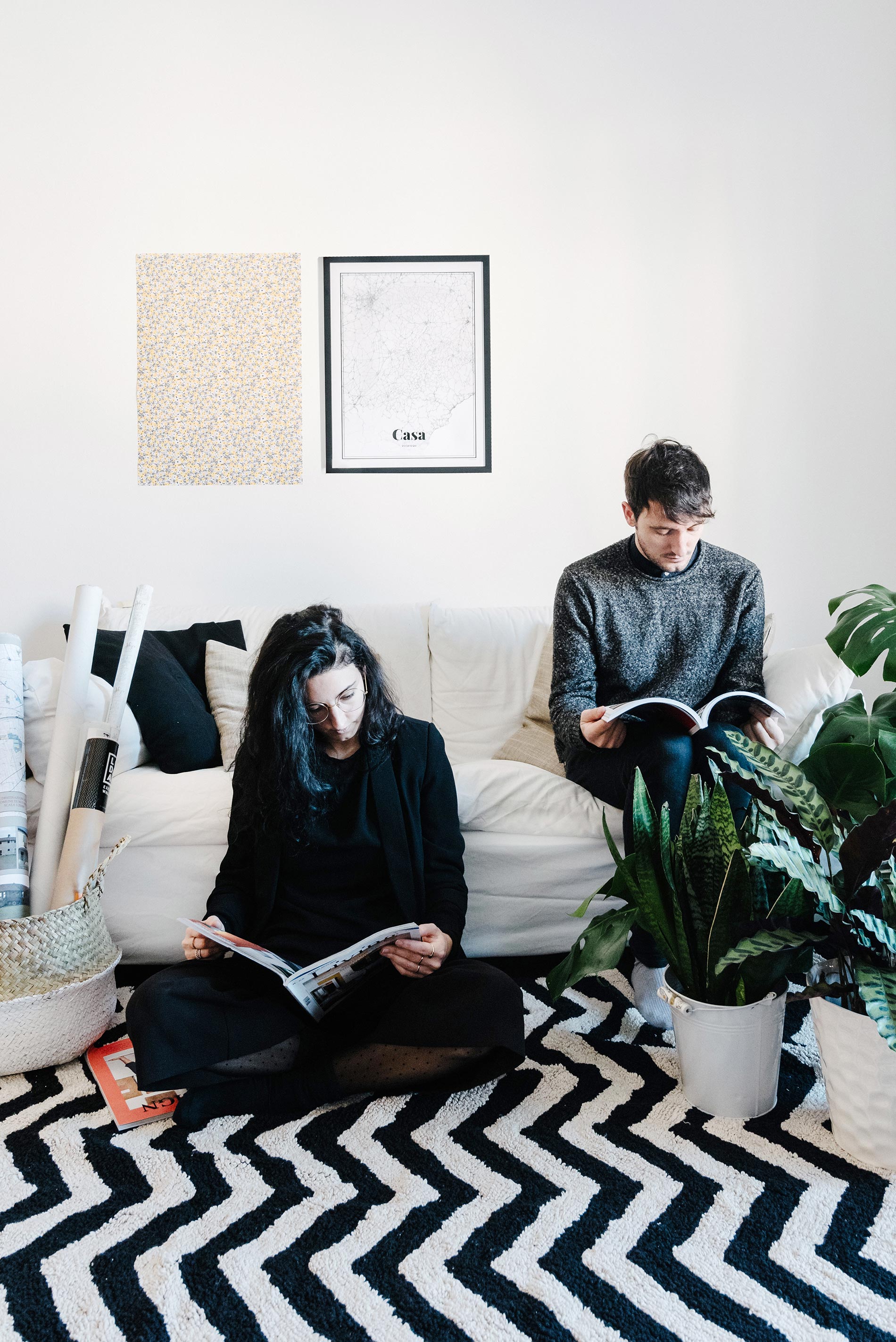 The studio
We placed the carpet in what was once my dad's studio, and today is our base when we work in Liguria.
We needed to make the studio suitable for us and it revealed very simple. The carpet creates an excellent canvas to place the white sofa on: two prints on the wall, some of my interior projects in a wicker basket, my plants, and that's it.
Want to know how to take care of all these plants? Valeria explains it!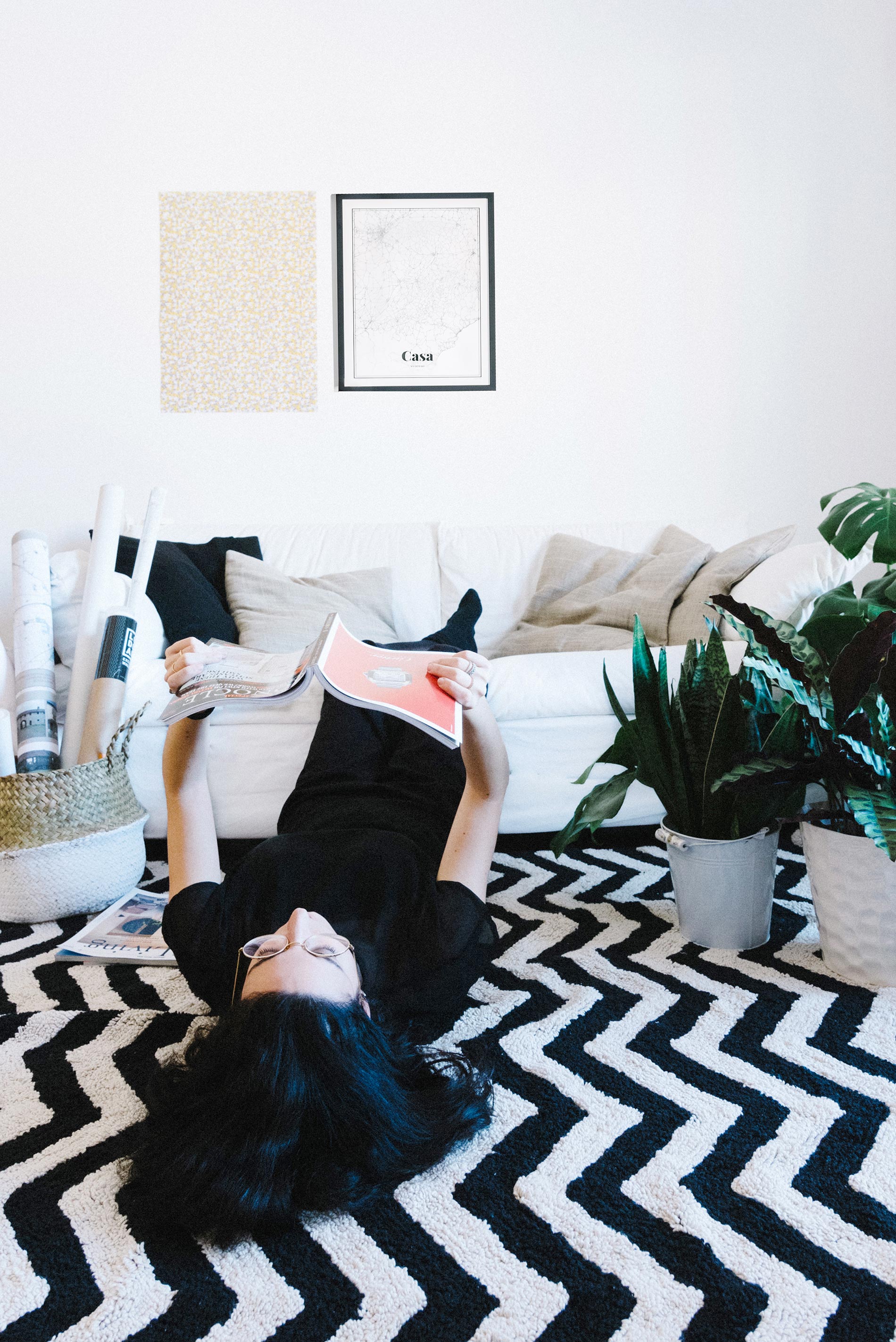 Zig Zag is a soft and welcoming carpet: it is intended for children because, once positioned on the ground, it makes you want to sit and play.
It is an object that is carefully cared in every detail, just as every product intended for our homes should be.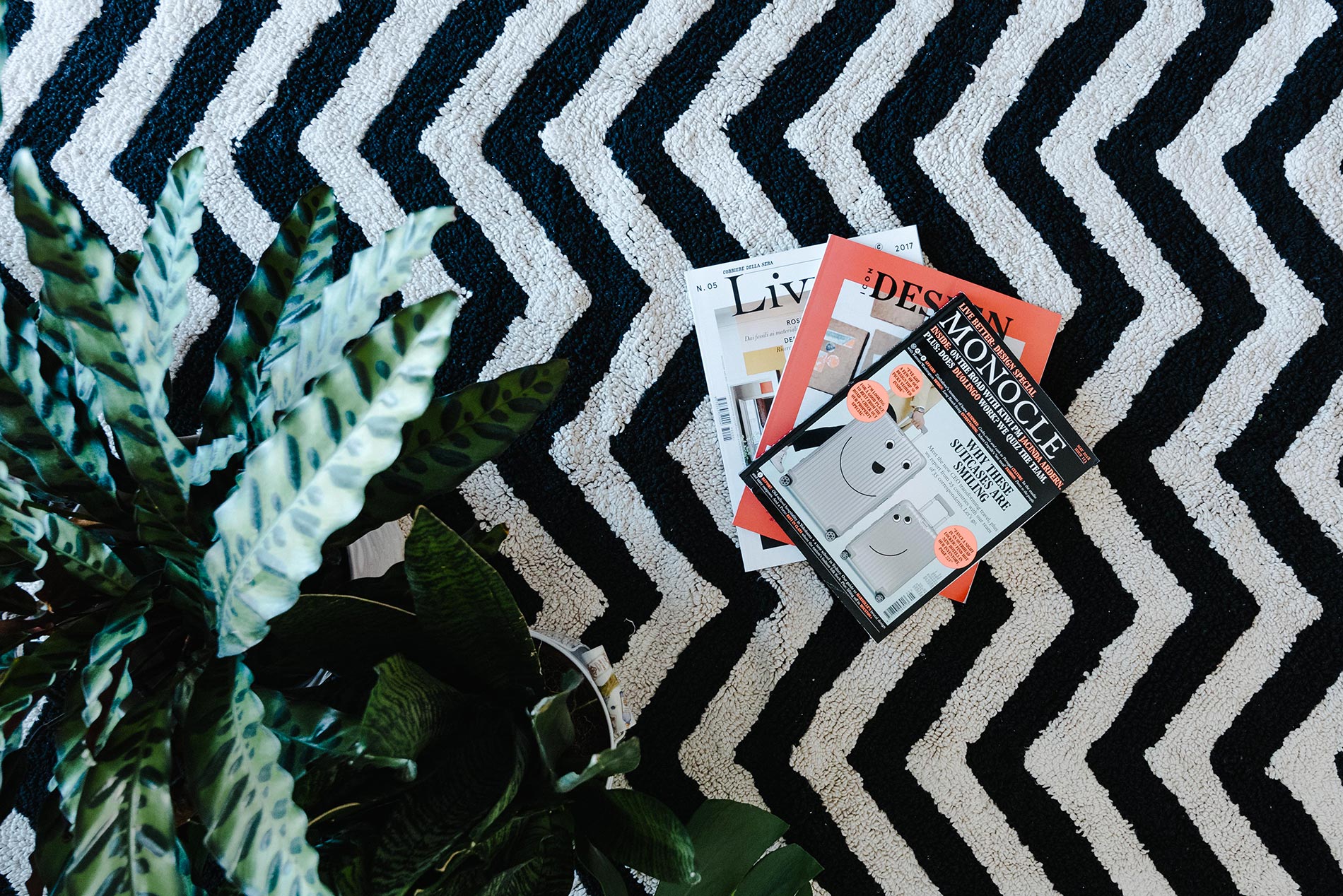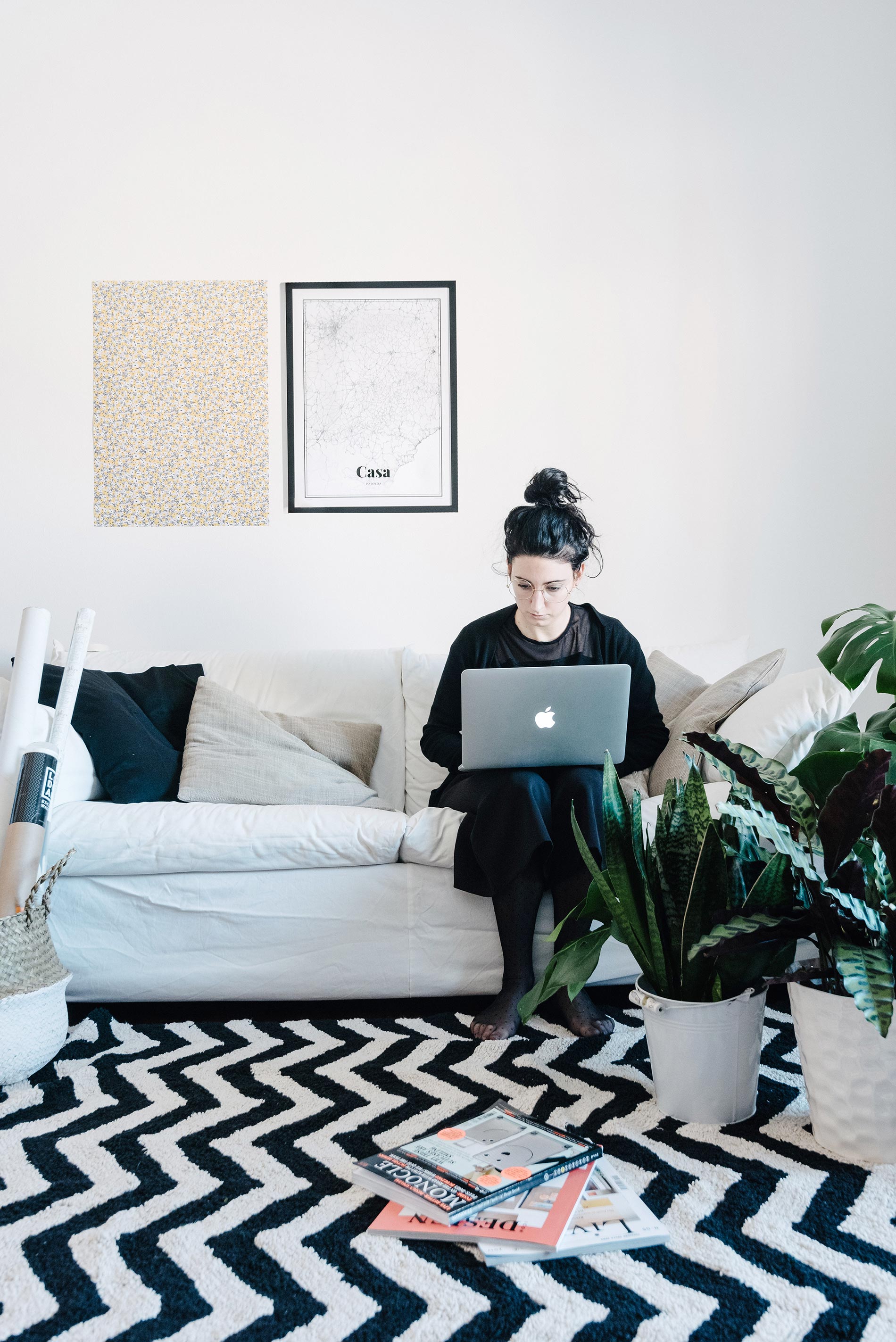 I love it! And I can't wait to have a home Turin where to place it.
If you are looking for a modern washable carpet, have a look at Lorena Canals's website.