This post is also available in ITALIANO
I'm looking at this bathroom and I start thinking at its realization.
Mattia and Marianna are two young newlyweds, who asked me to project their home more then a year ago.
At the beginning, I thought they need to be helped in the forniture choice and the functional structure would have been kept. However, where now there's the bathroom, there was a kitchen! (But this is another story, which I've already written about).
>> Read the entire interior project for Mattia and Marianna's house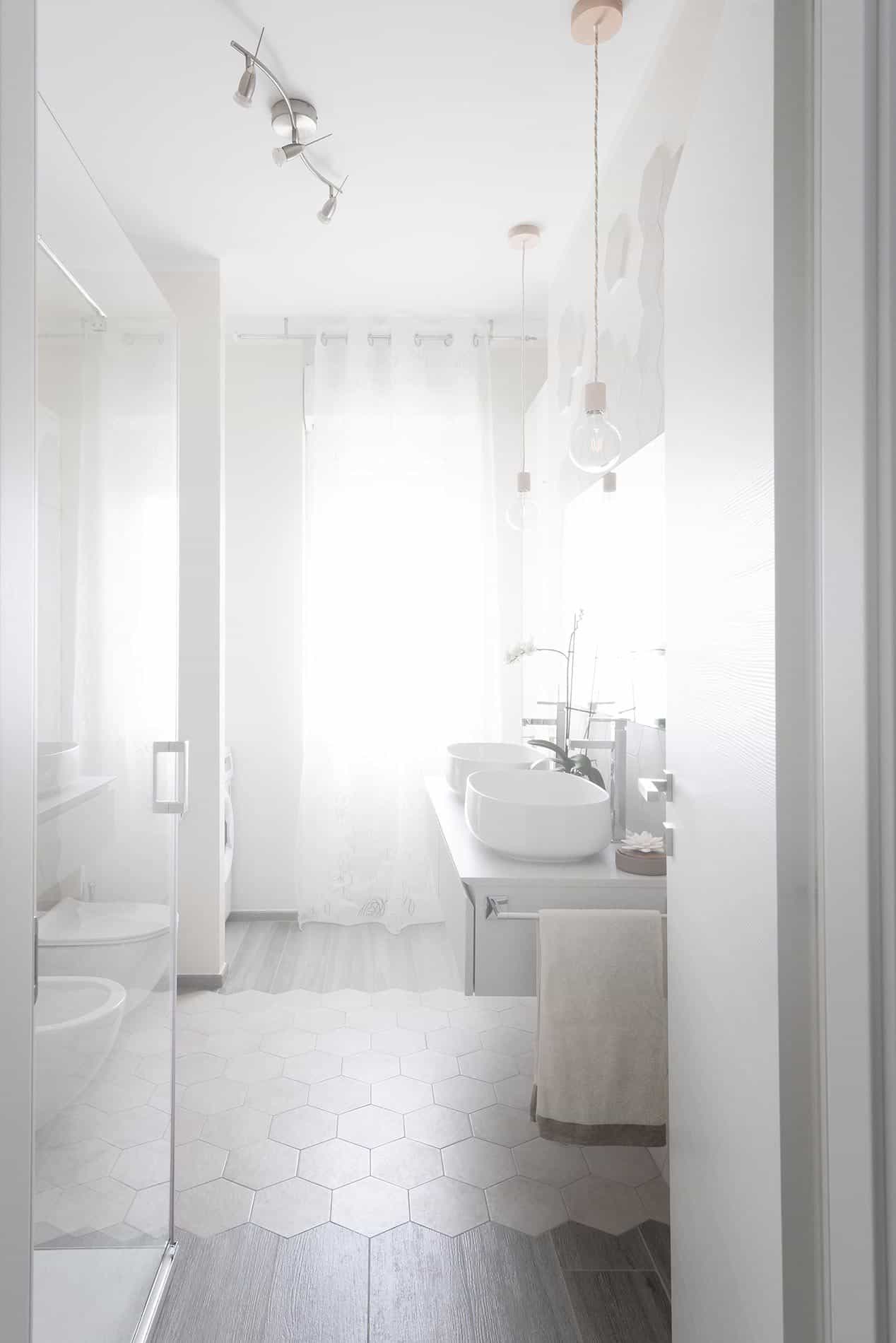 Back to the bathroom. It's a 3,10 * 1,95 m place with a recess in the wall obtained in the phase of project.
In contrast to the rest of the apartment where the colour rules, the bathroom has soft nuances and natural colours to emphasise the warm and light atmosphere.
The floor is made in stoneware, like in the whole apartment, and enters the bathroom to be interrupted by a carpet of Marazzi Clays hexagon tiles. They are in Cotton colour and continues on the wall until the ceiling, where they are sparser.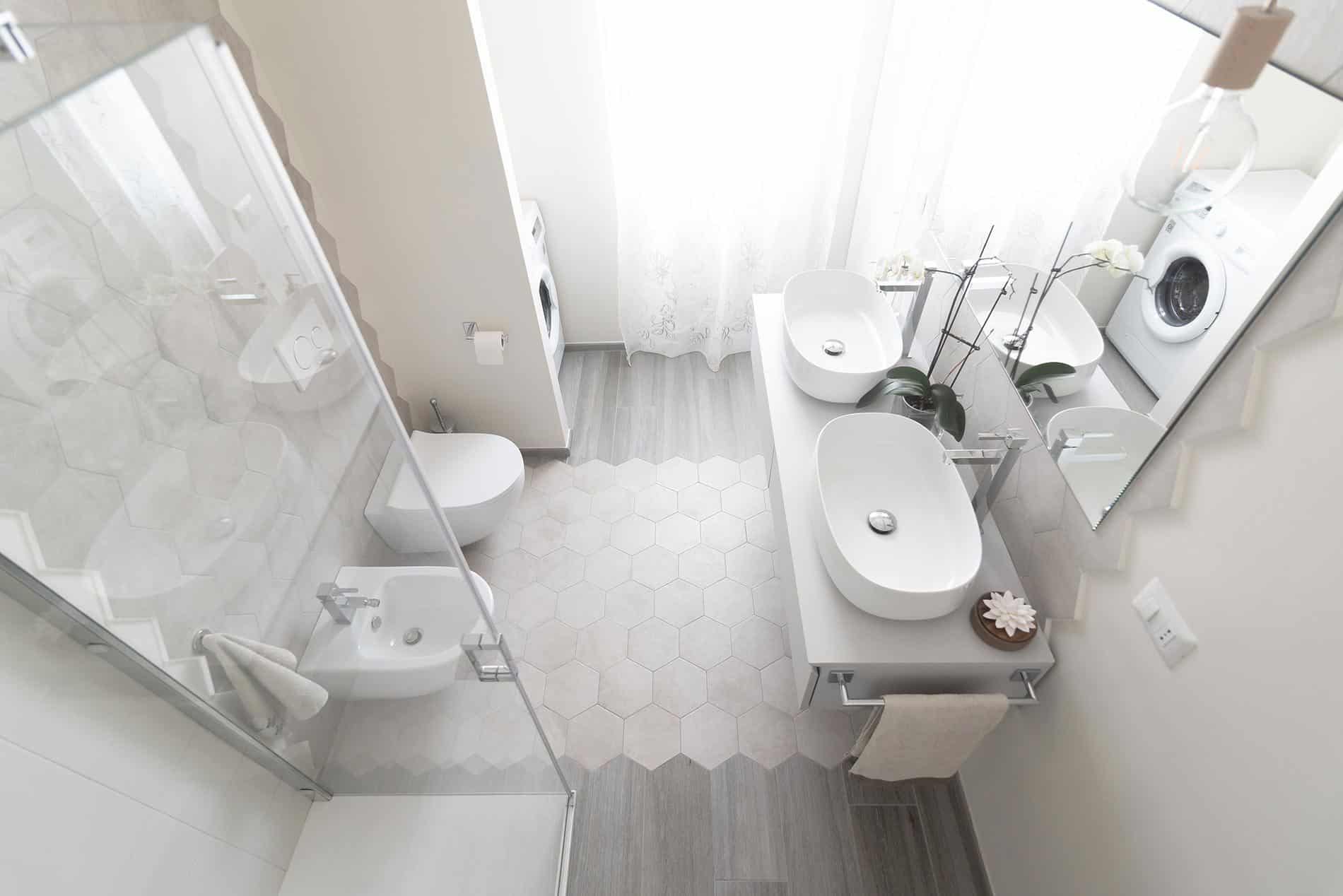 The bathroom fixture matched with the two ceramic washbasins, while the recess hides the washing machine and the boiler. Consequently, we've created a light and cozy effect, because your gaze follows the lines, the geometries and the forniture with no distraction.
As far as the project is concerned, we chose to set the bathroom fixture in front of the washbasins, in order to reduce the necessity of the ceramic covering.
On the whole, I'm really satisfied of this project, I hold to be true it perfectly reconciles balance, aesthetics, design and functionality.
Pictures of the bathroom
Here you are some photos af the realization of the project.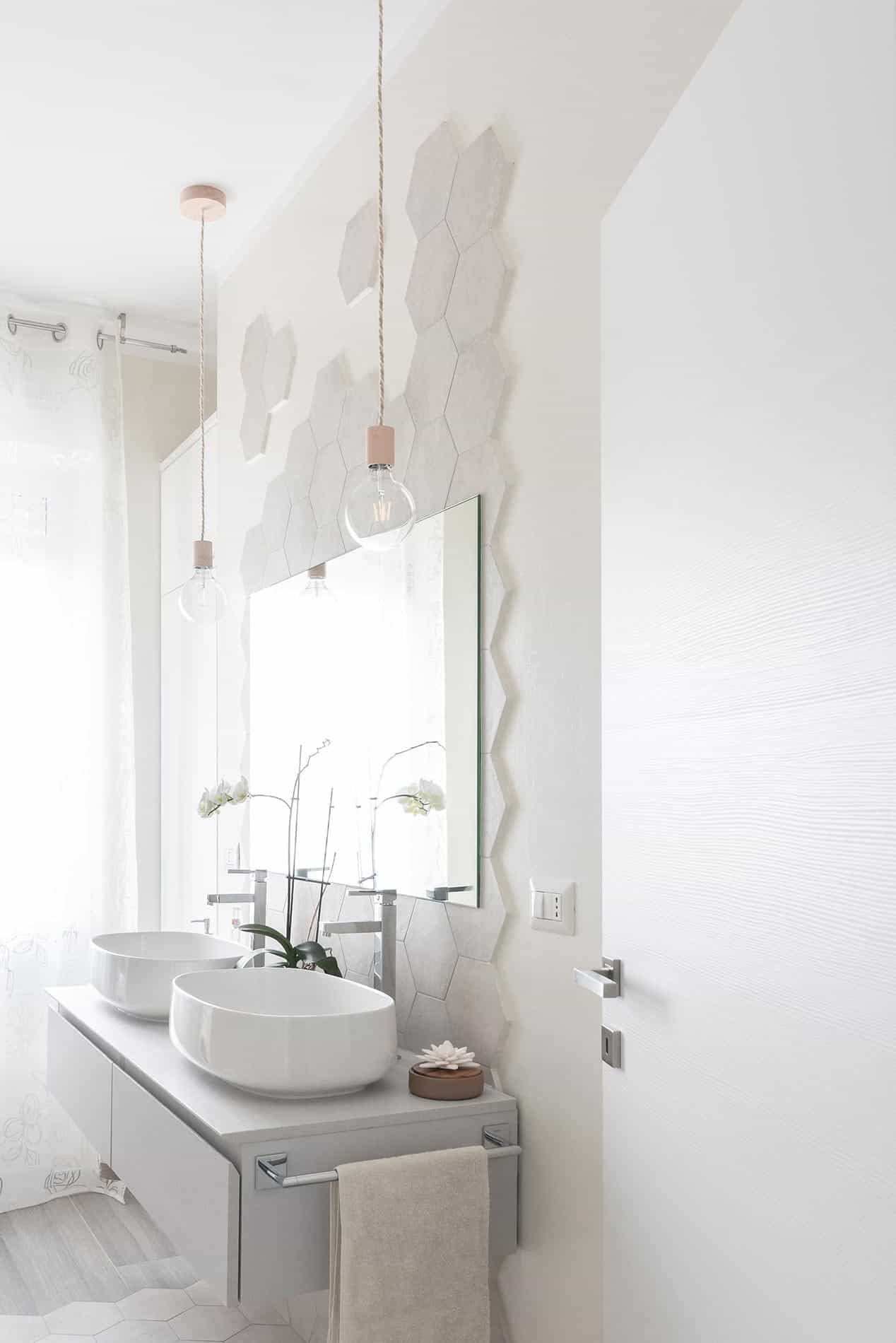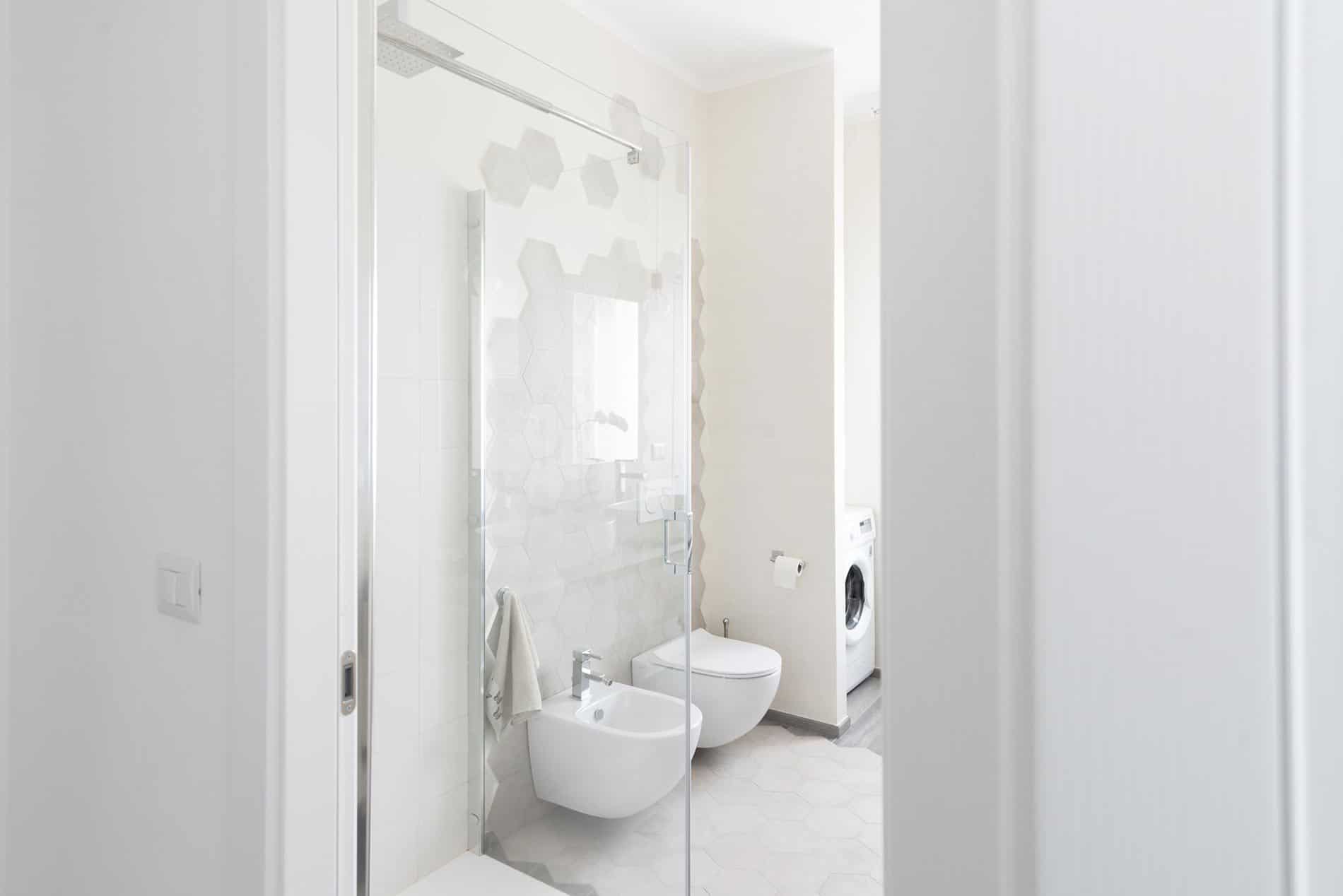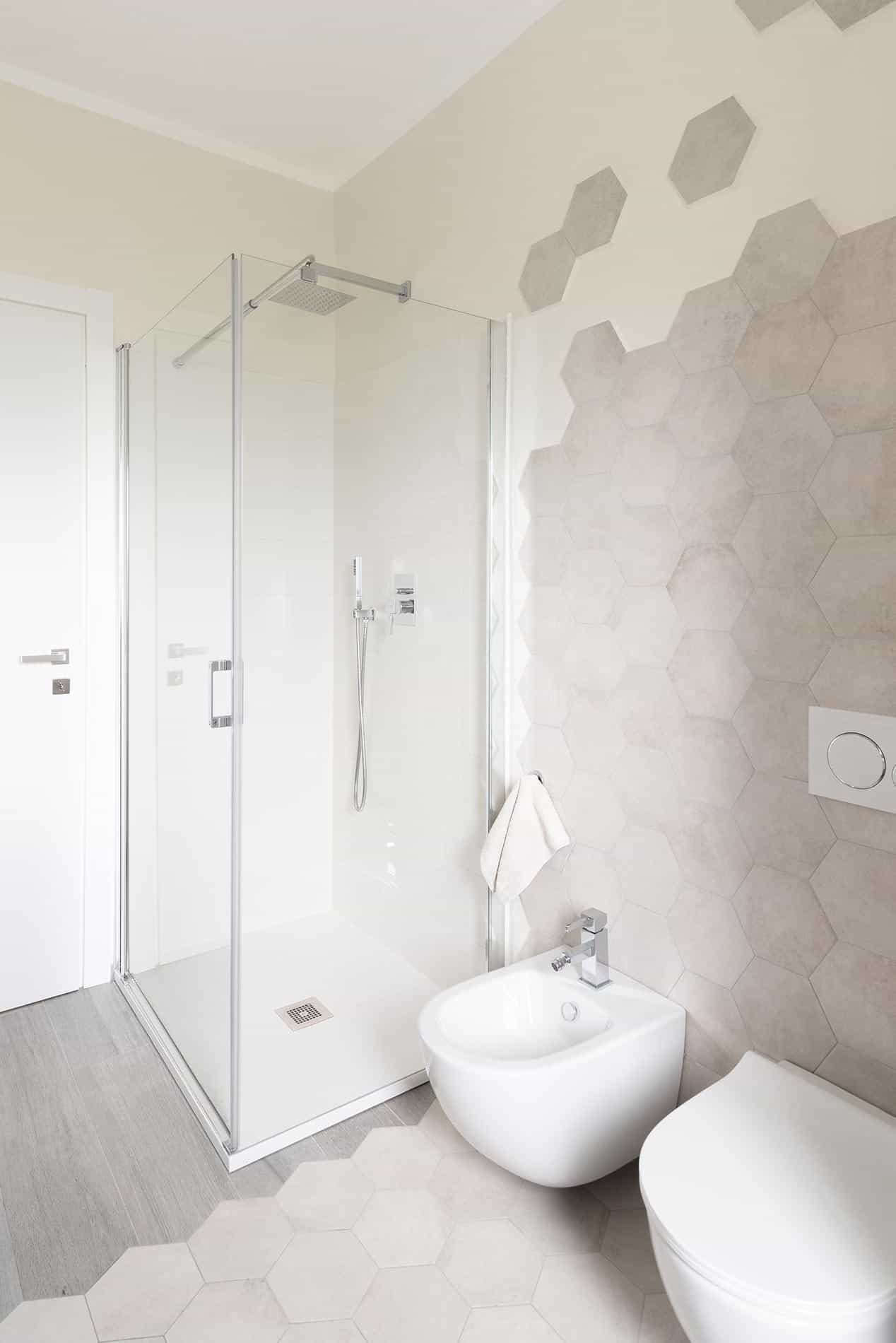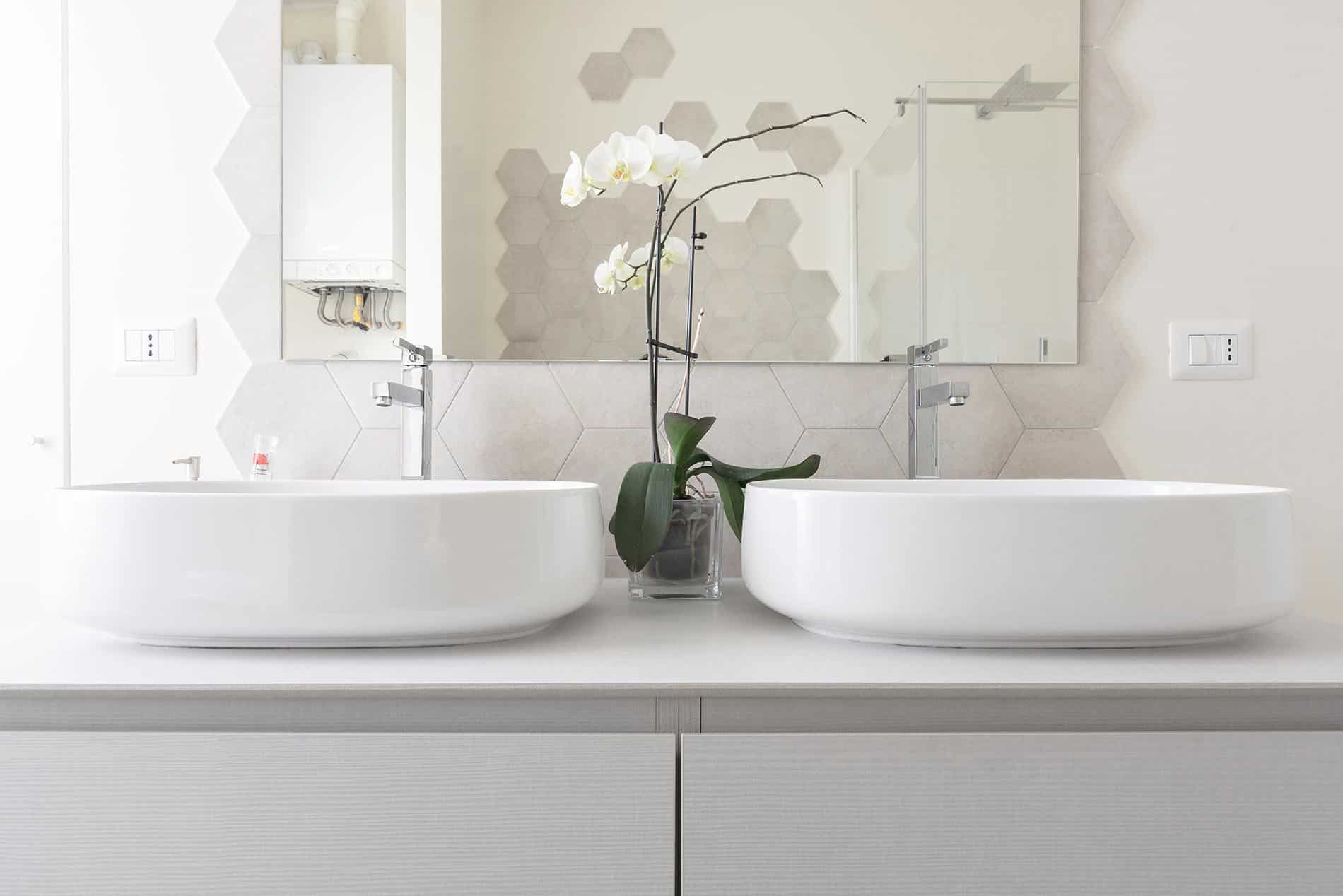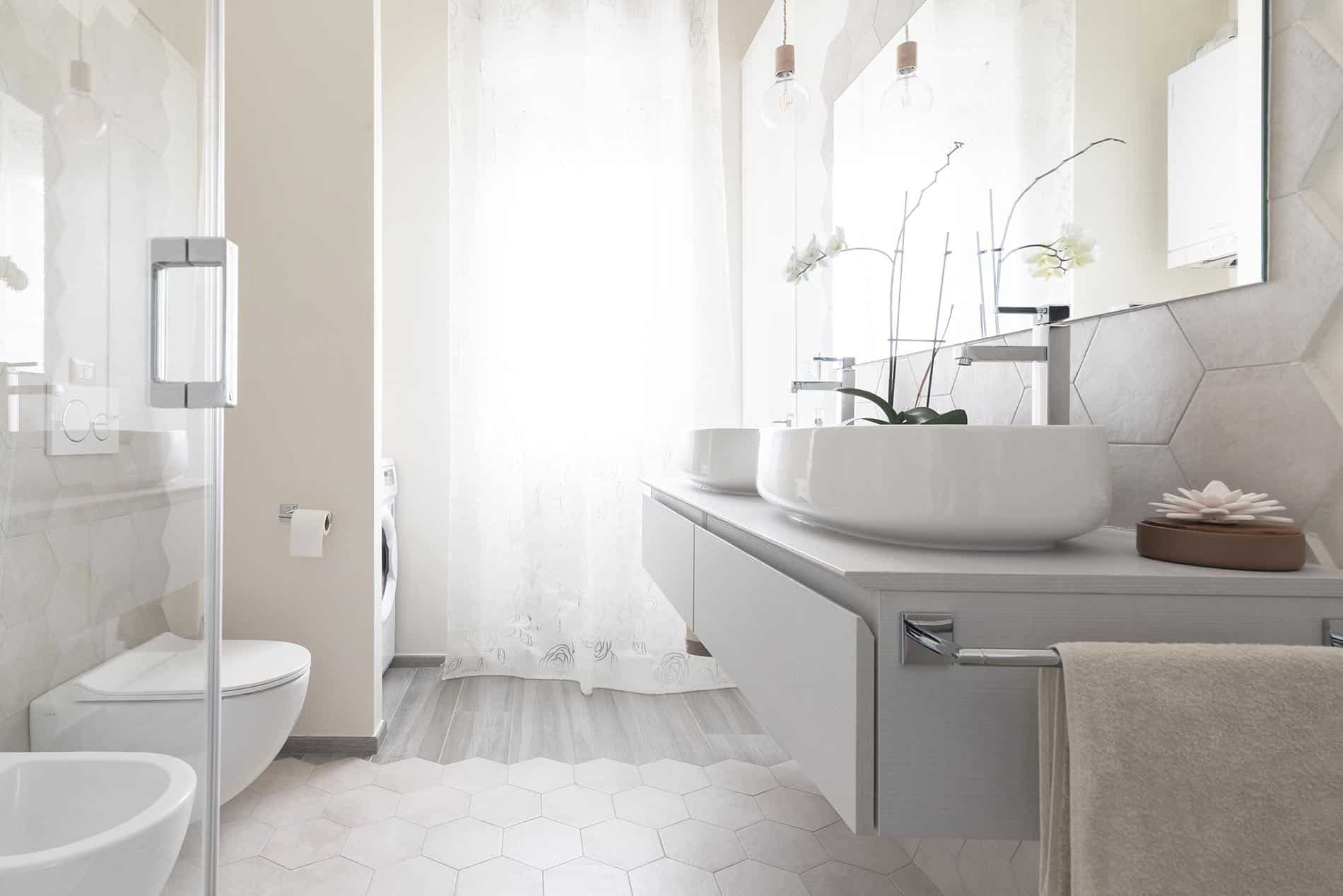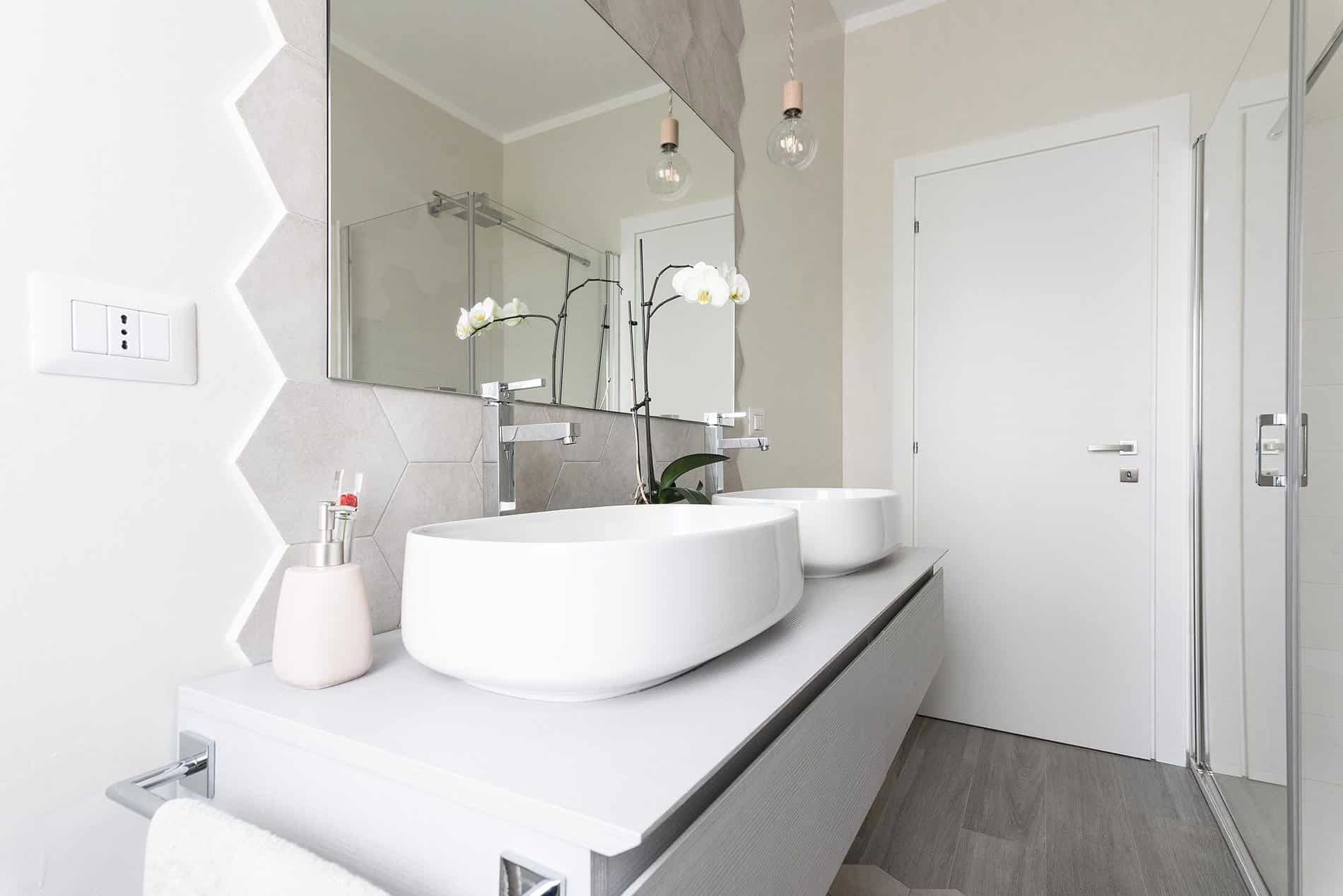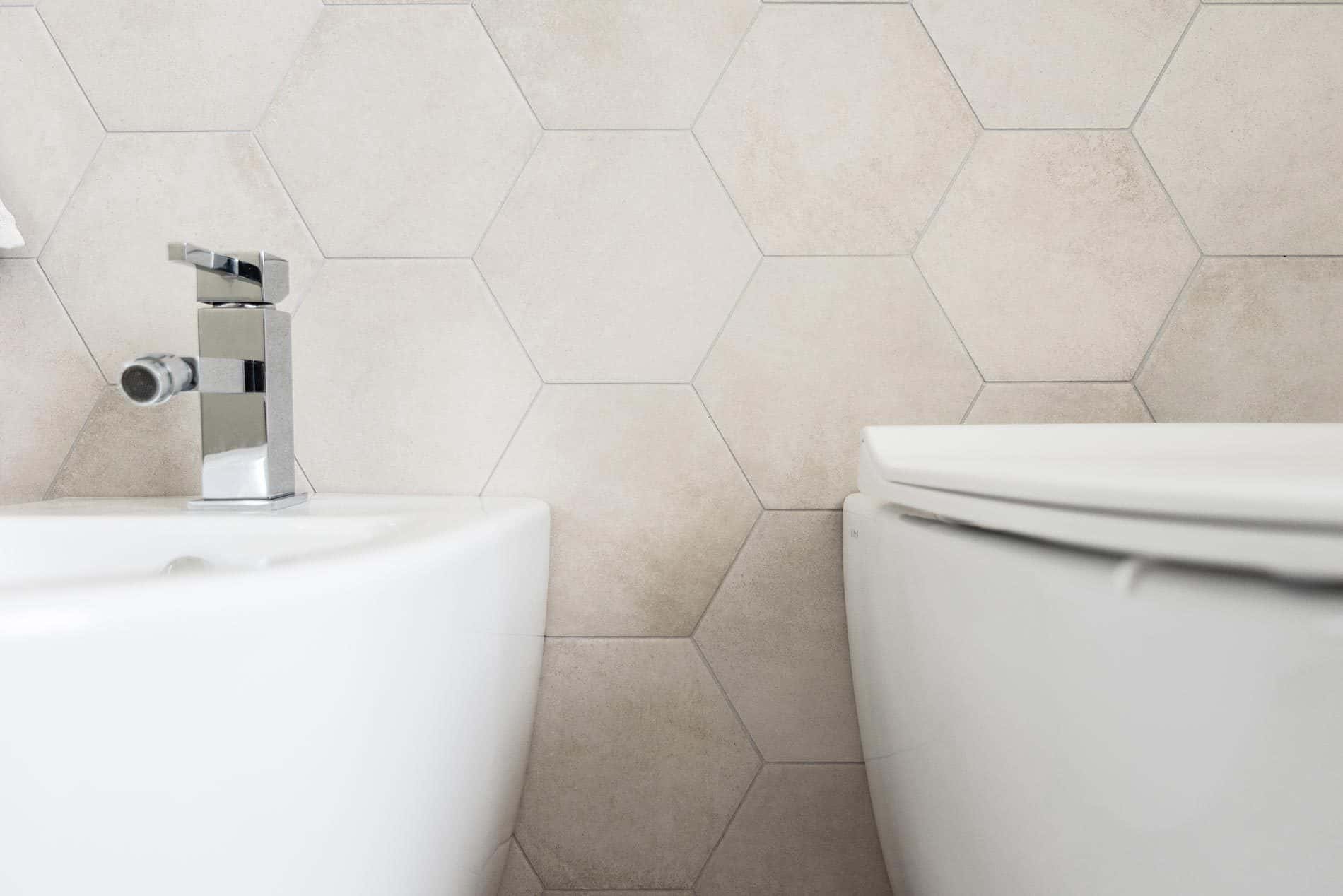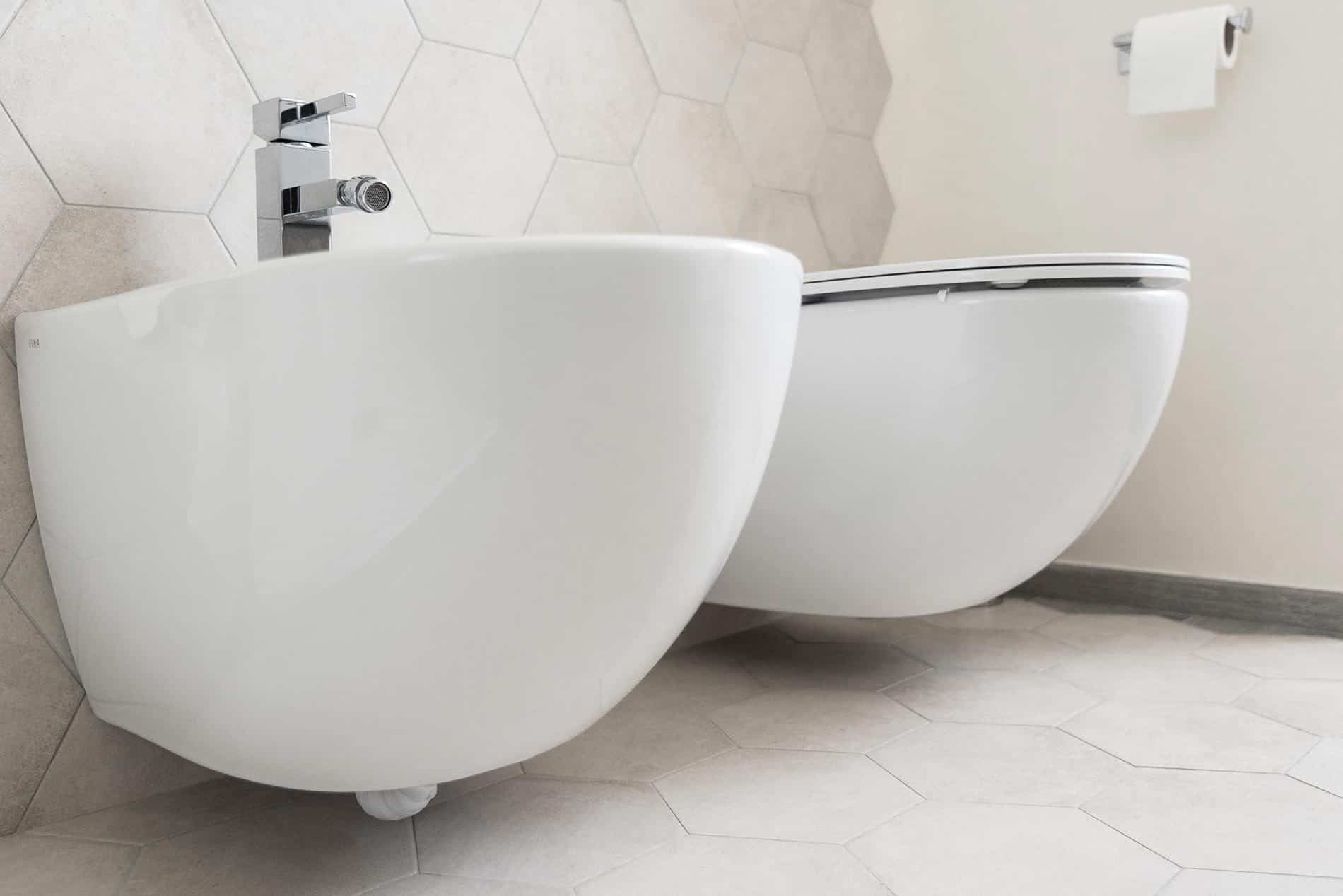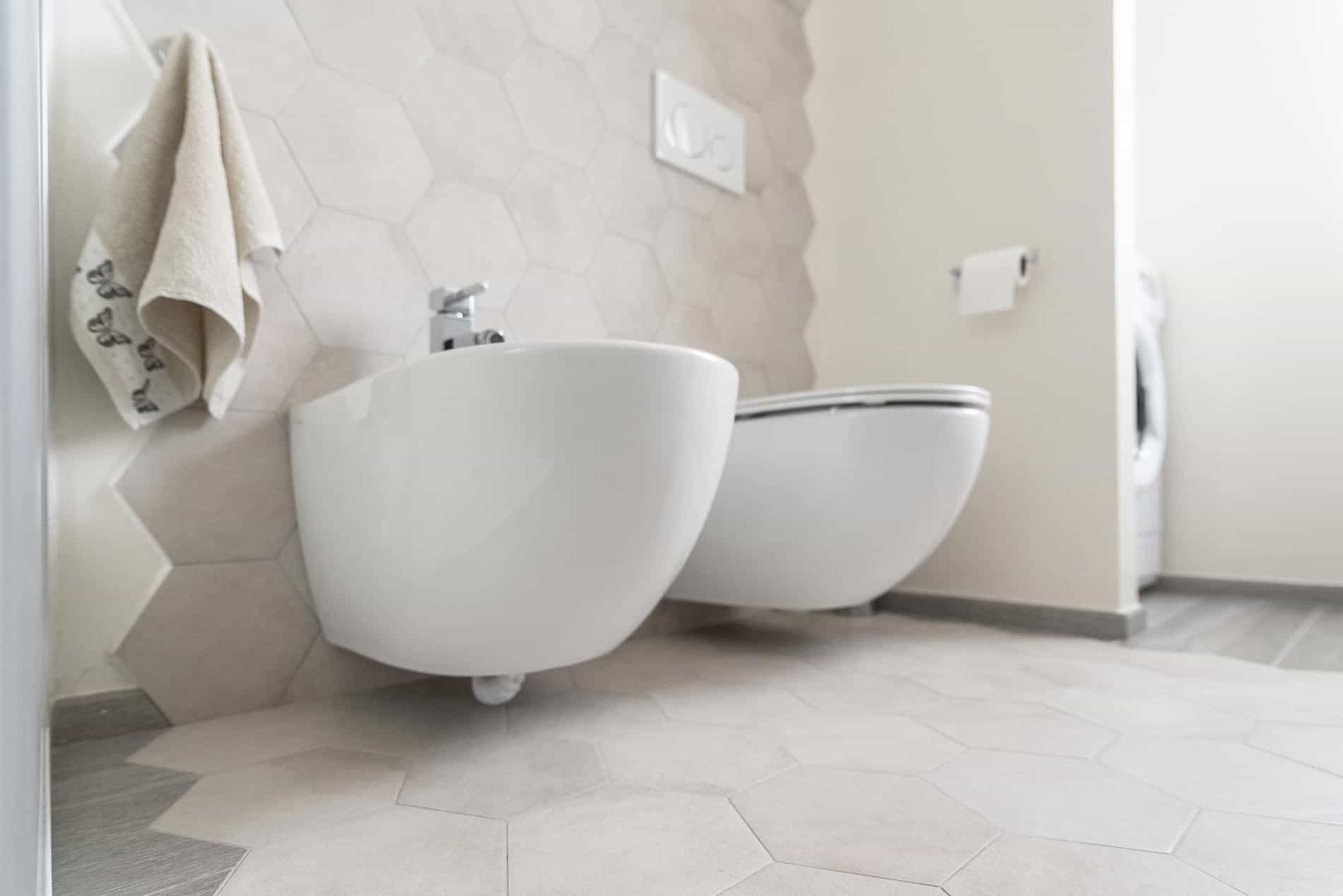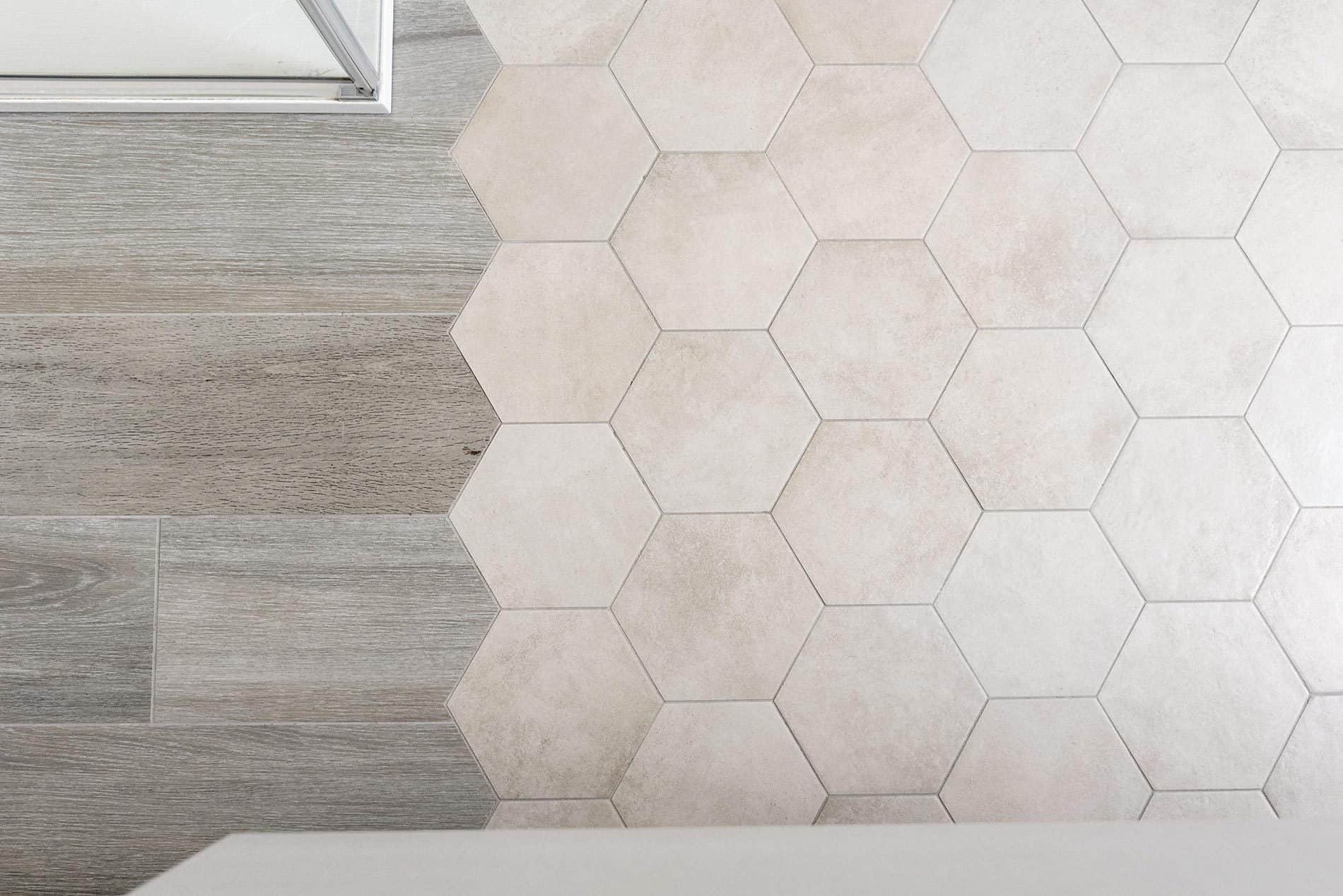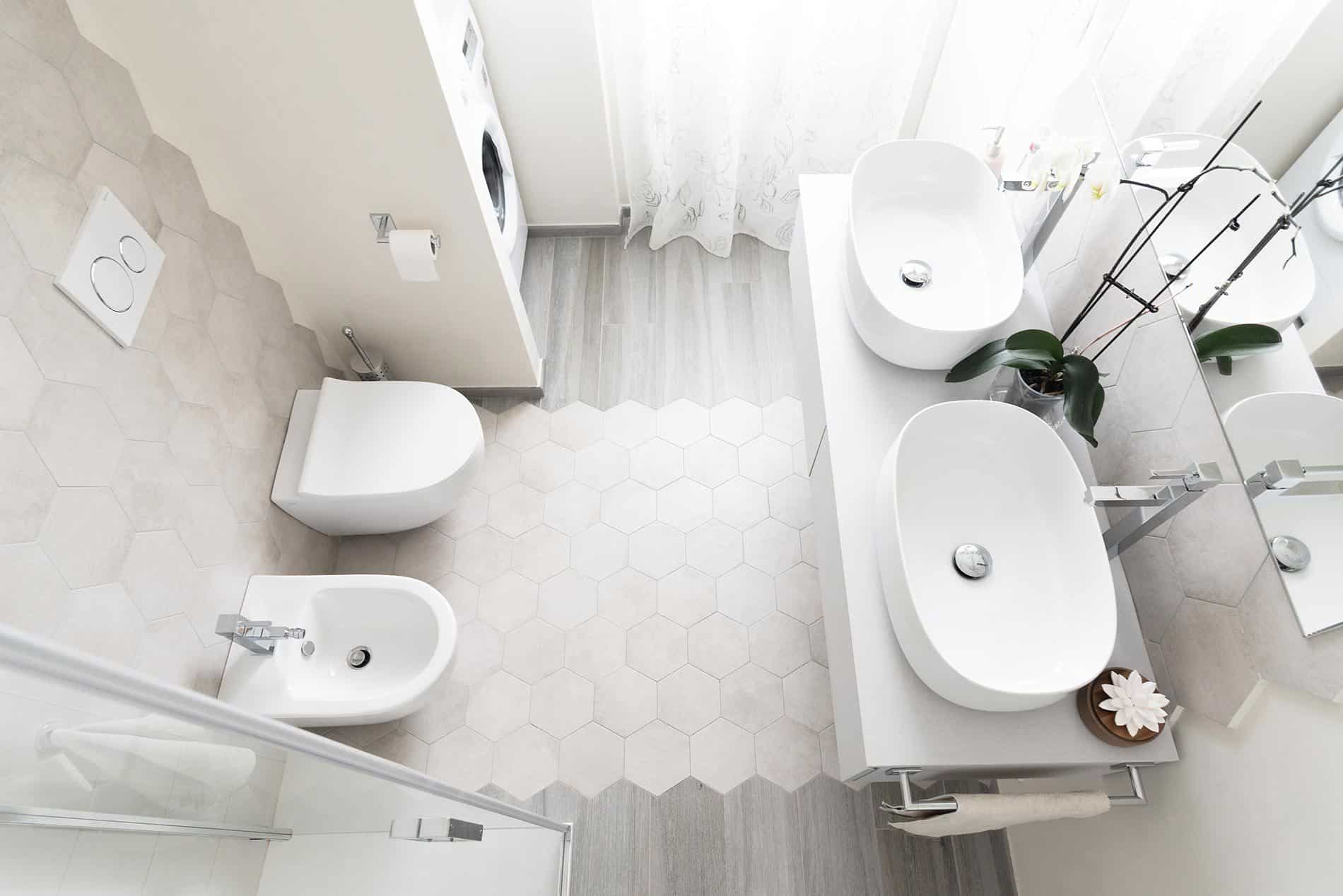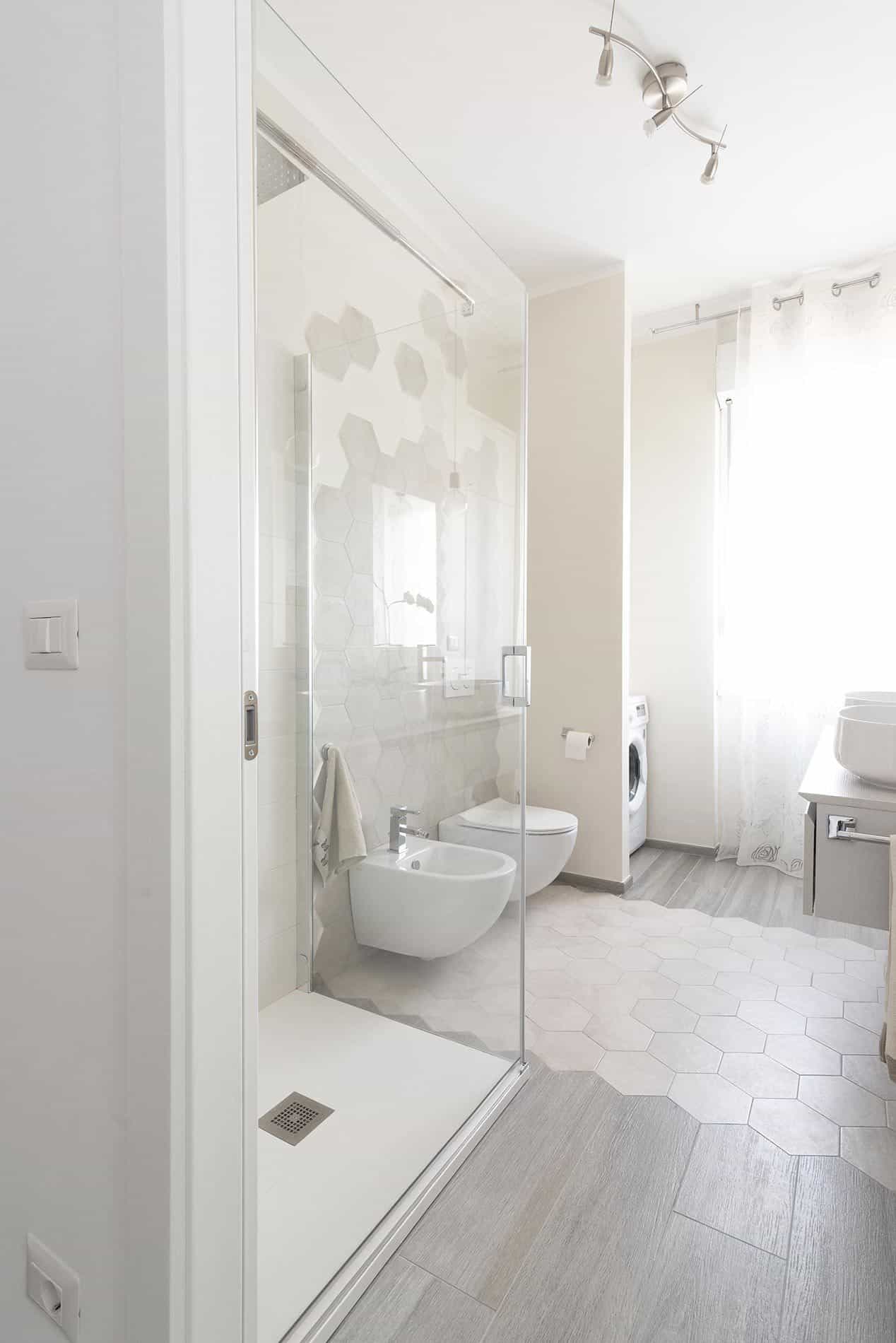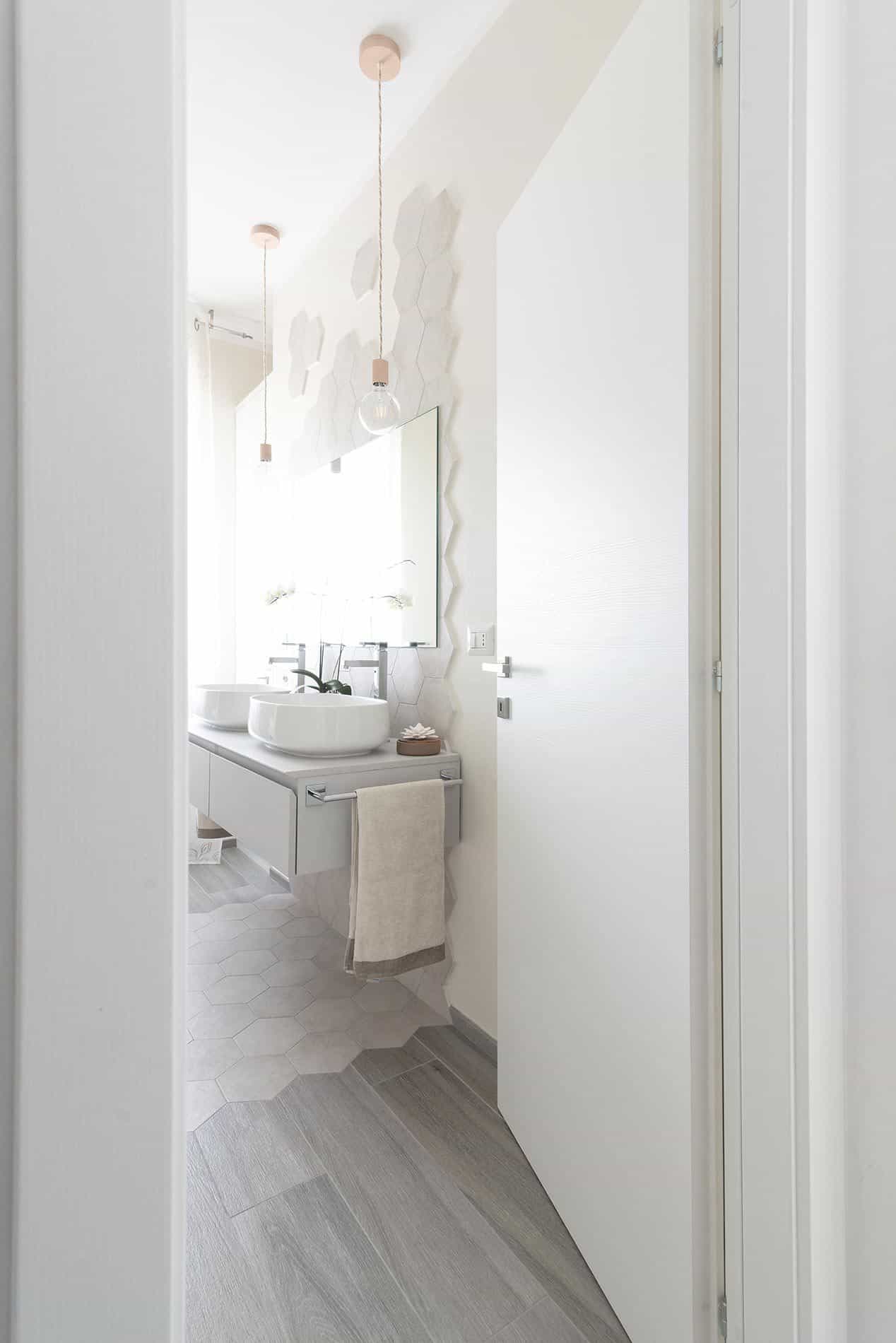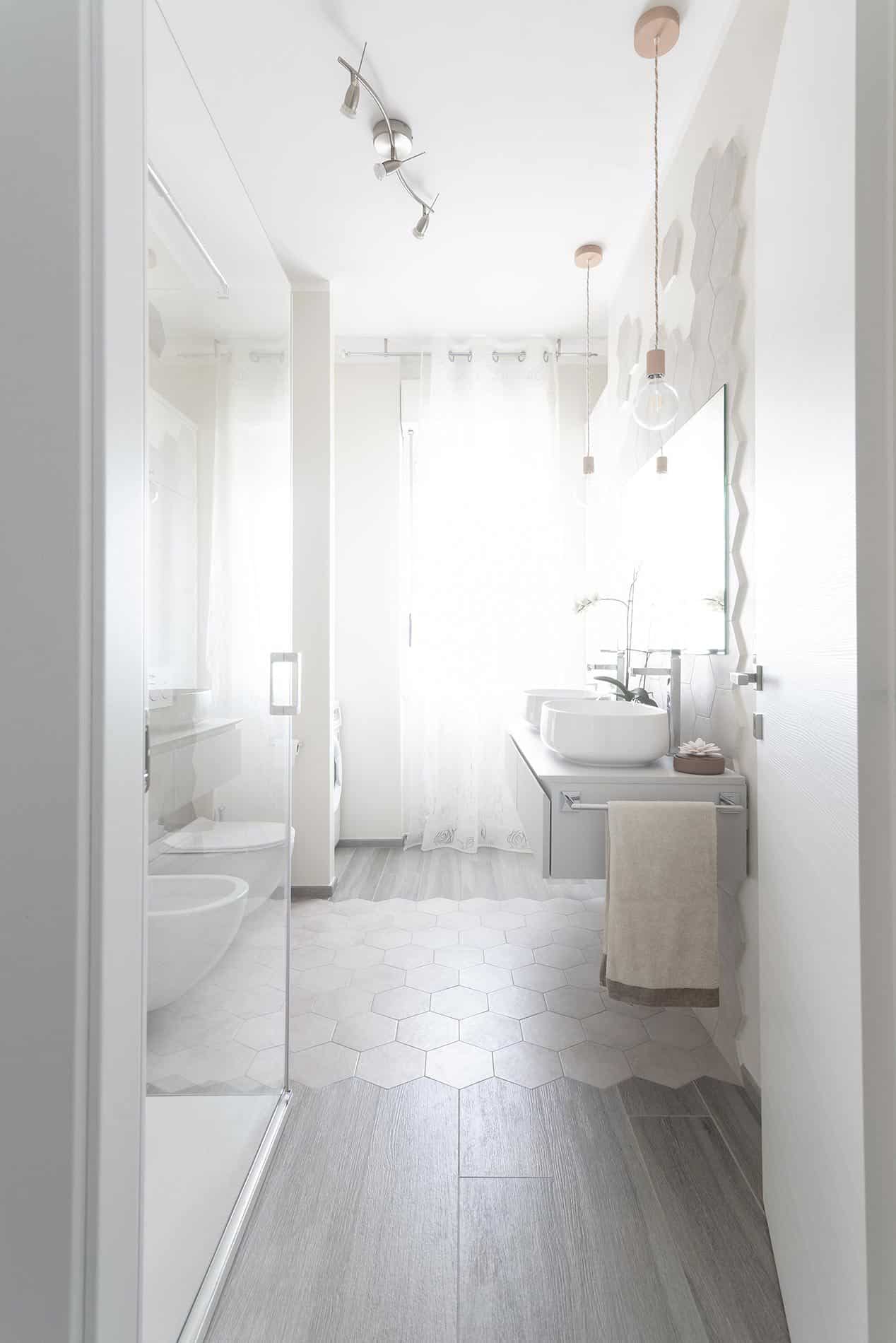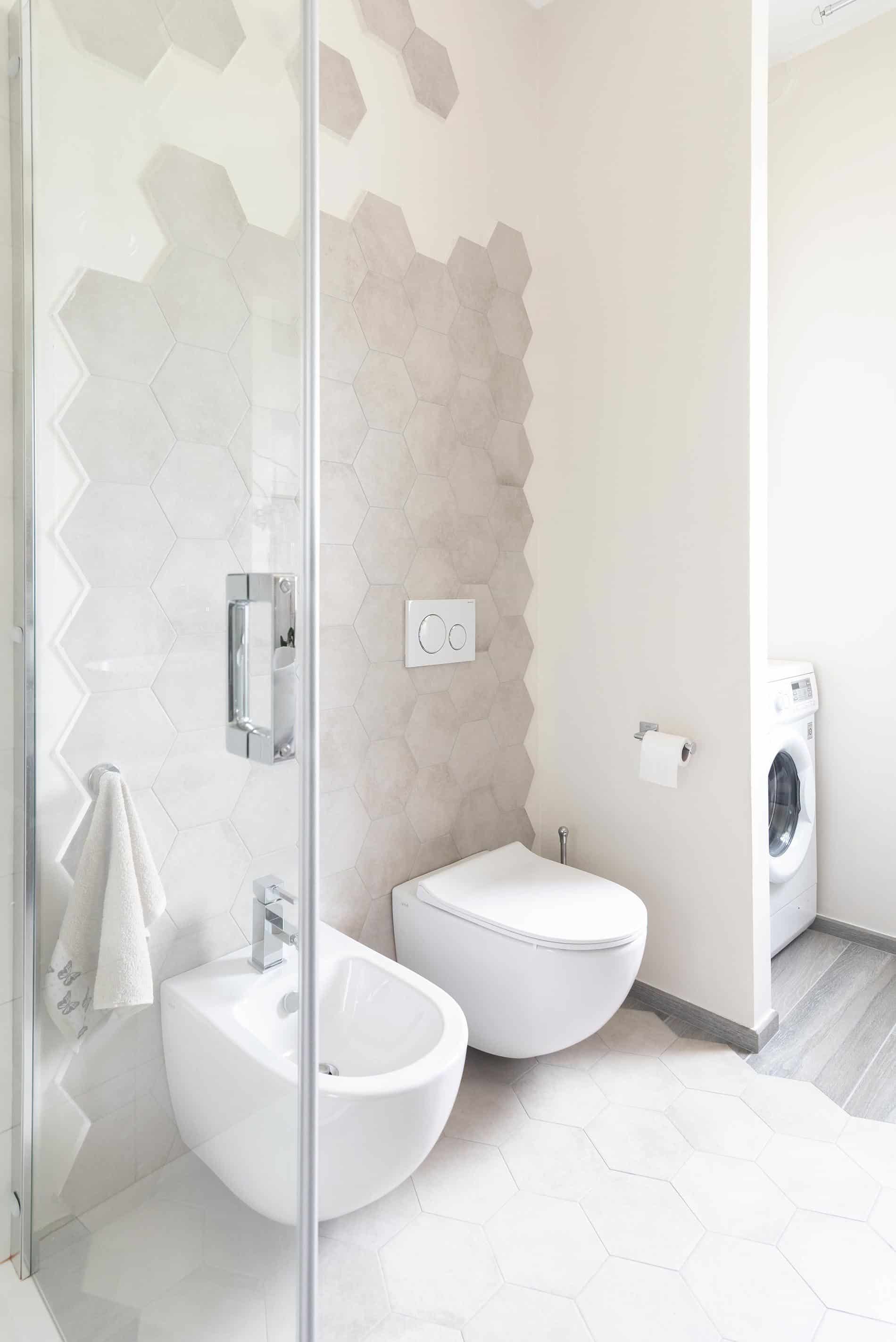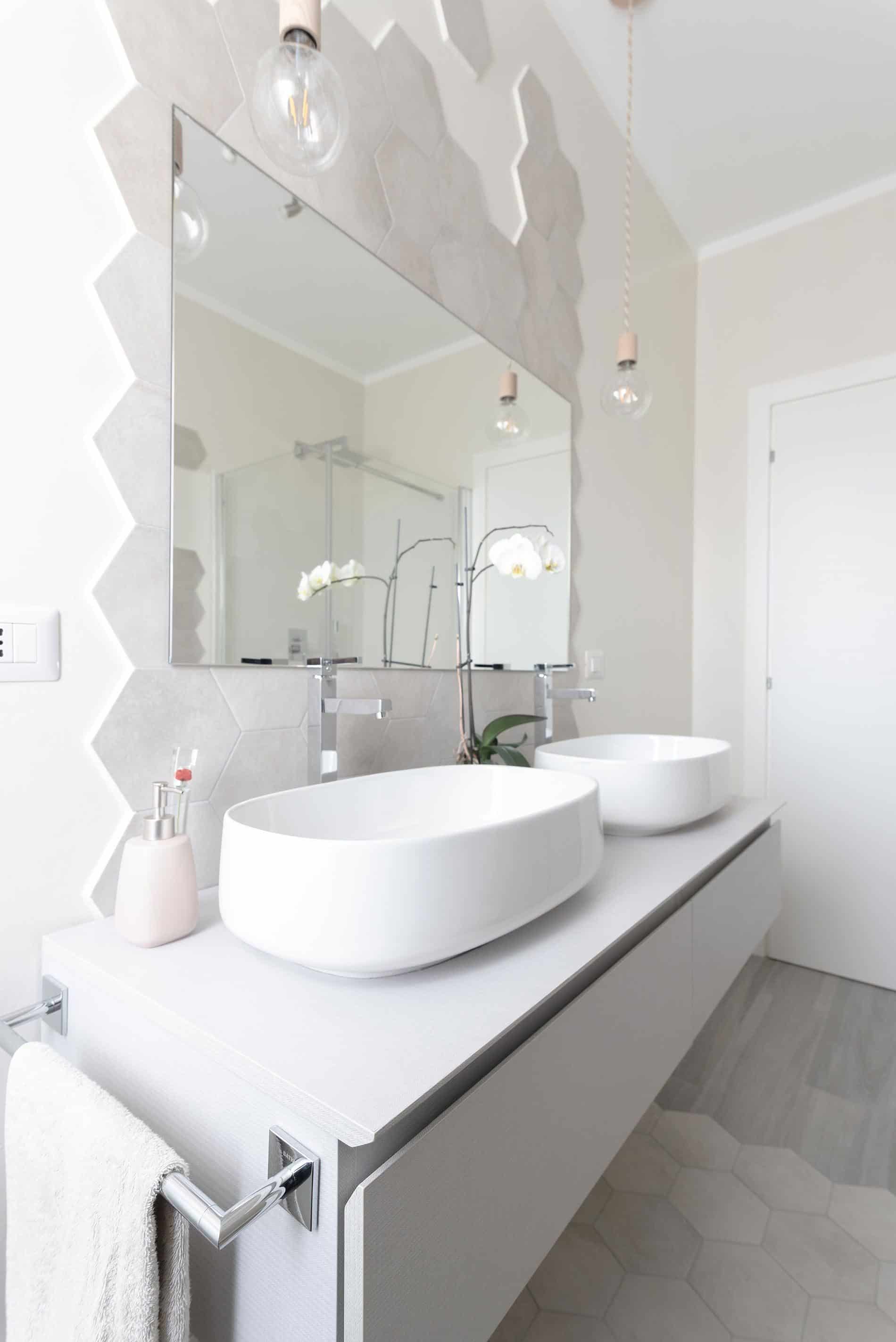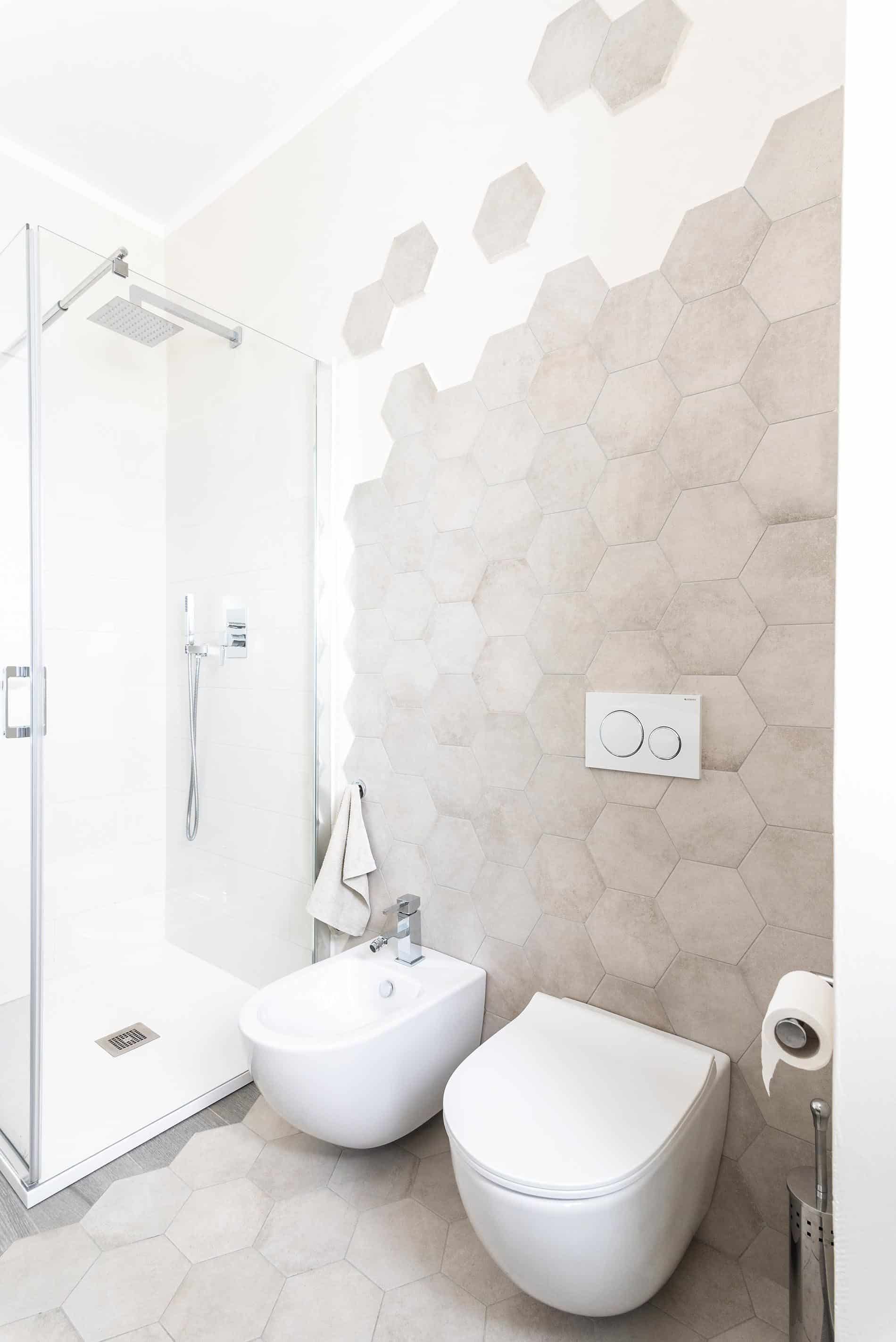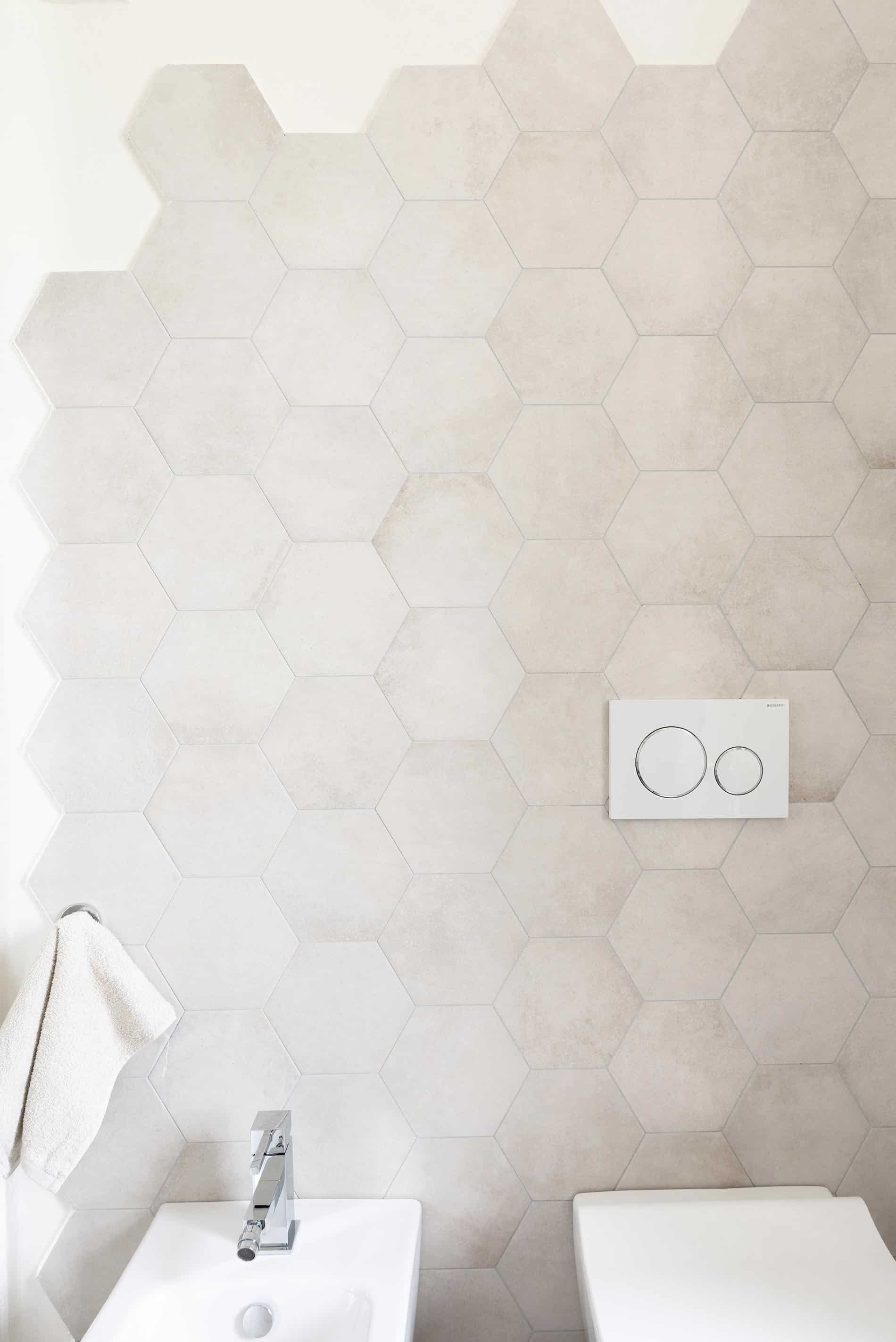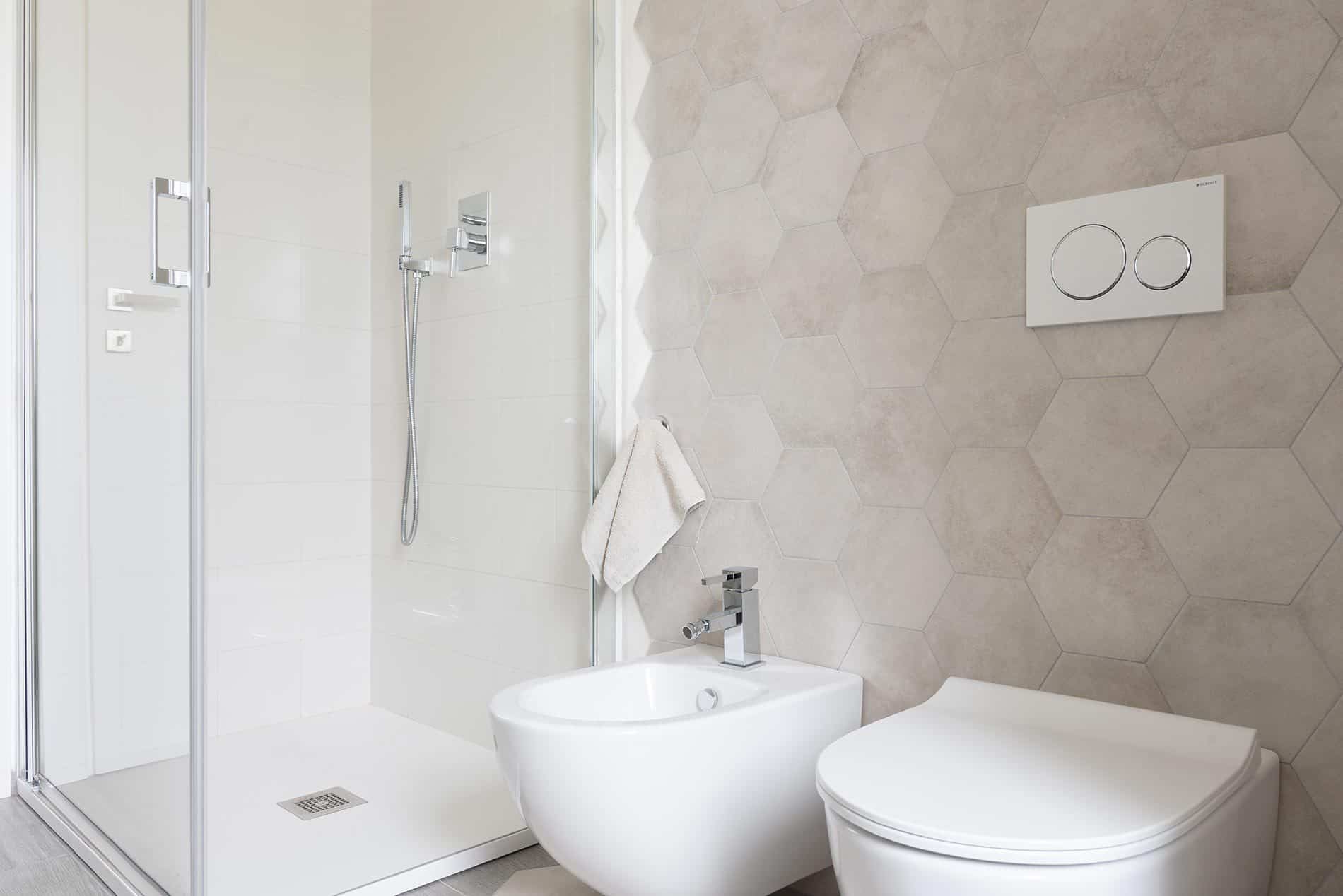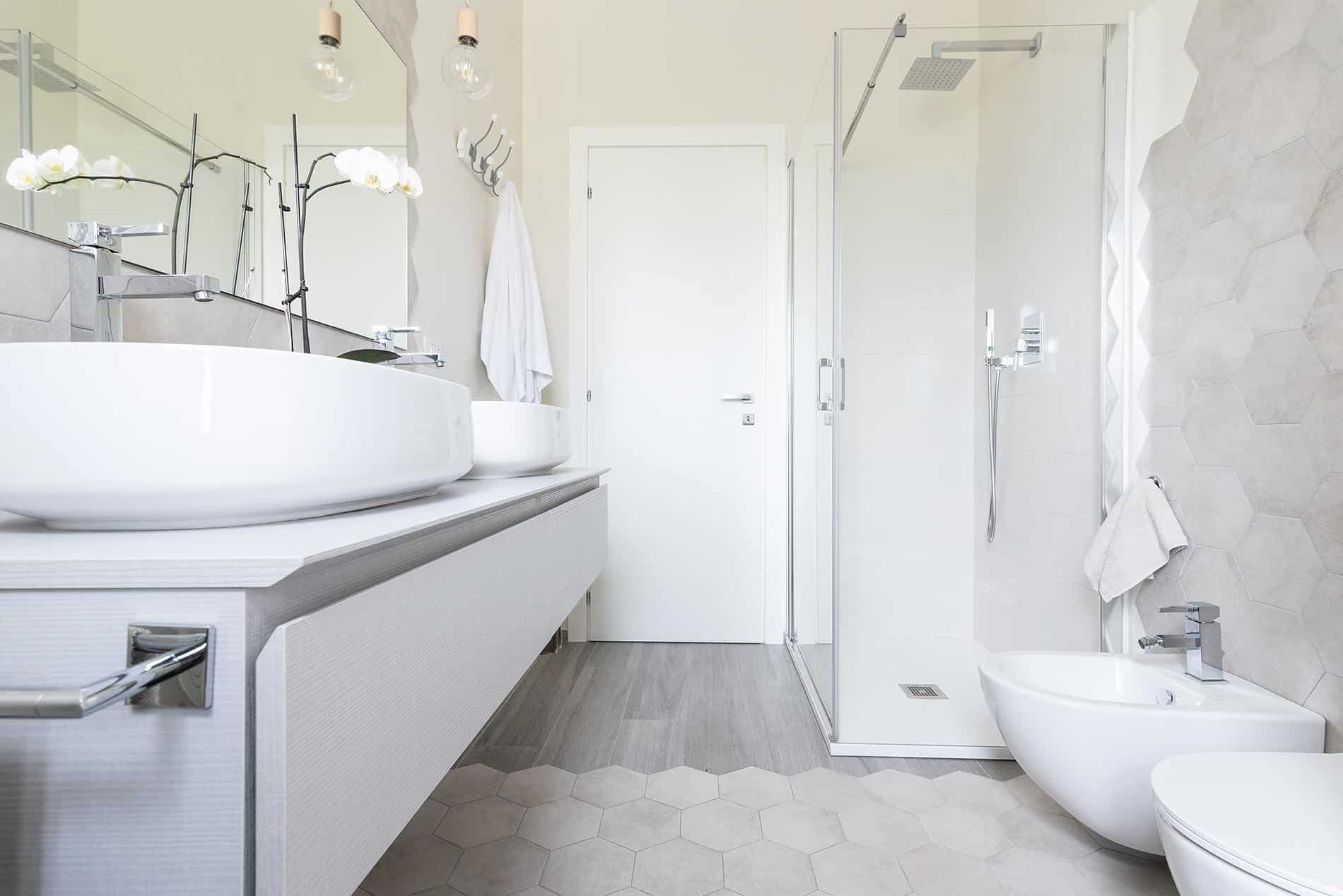 This is the list of the element I used:
Hexagon tiles, by Marazzi Clays Cotton
Suspended WC by Intesa Principe
Suspended Bidet by Intesa Principe
Taps and fittings by Mammoliti Kimera
wash basin by Artceram Cognac
Bottom of the shower by Marmoresina
Shower Box Grandform
Bathroom cabinet by PuntoTre Time Spigato
suspended lamps by Creative Cables