This post is also available in ITALIANO
Interior design: Carlotta Berta & Tessy Morelli
Client: Estetica in Linea
Location: Carcare (SV)
Year: 2015
Status: Completed
Photography: Mattia Vigliarolo
Interior design project for a relax room
The starting point was the experience: the user had to enter this small room of just over 7 square meters and relax. All the senses must be involved in the experience.
The sight
To relax the eyes of the users we chose 4 pastel colors and we selected two different finishes: gloss enamel for taupe and pink and satin enamel for brown and blue.
The taste
You can't have a quiet room without tea: Giorgia wanted his customers to have a wide selection of teas and infusions, but the space was little, so we made these wooden shelves with anchored jars.
The smell
Potpourri has its place in other jars, some leaning against the open shelves, others anchored to the lower strip, which also contains sugar and teaspoons.
The tea wall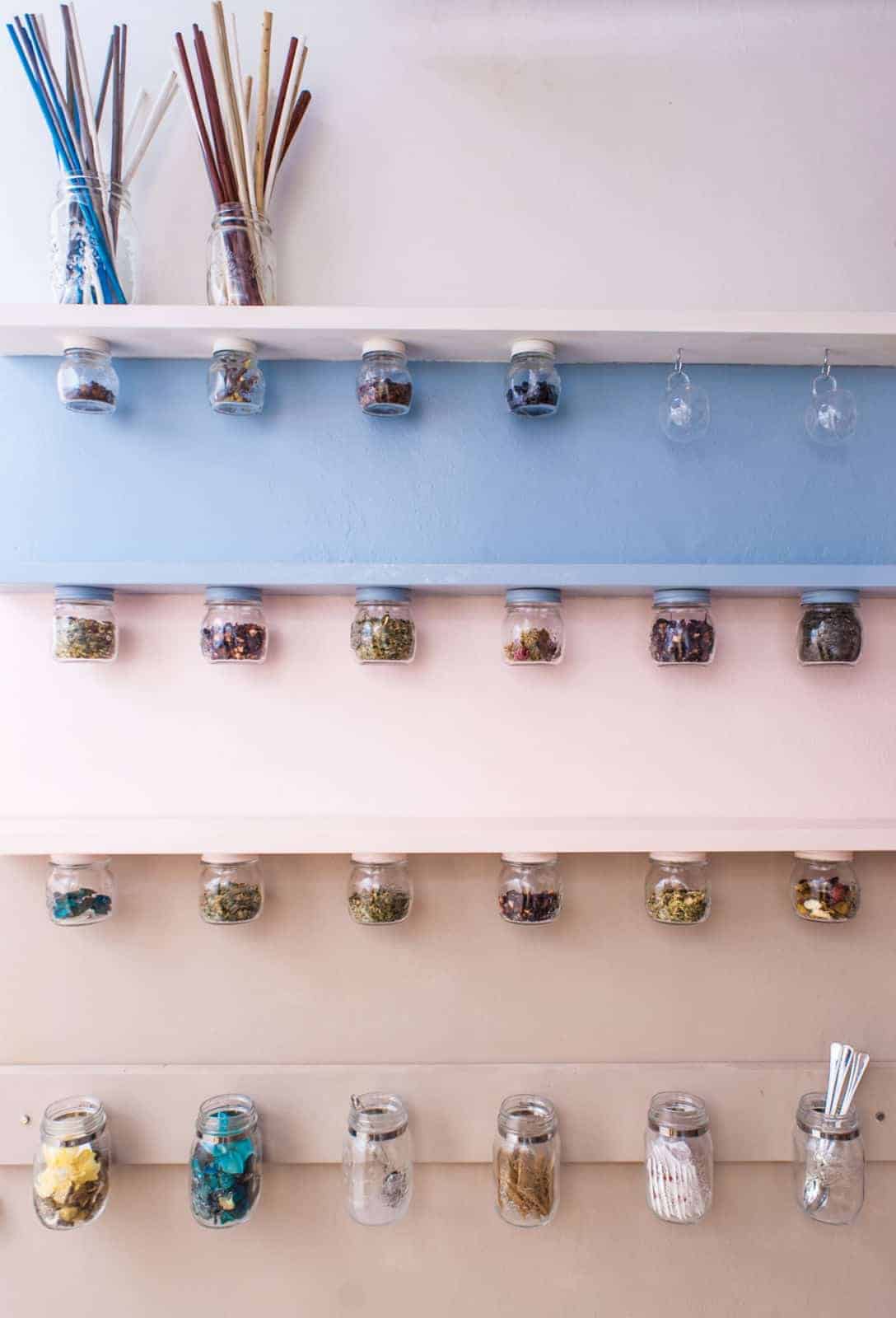 In short: small footprint, maximum results. The tea wall has become central to the project.
It's a pastel tea wall, very light and simple to build.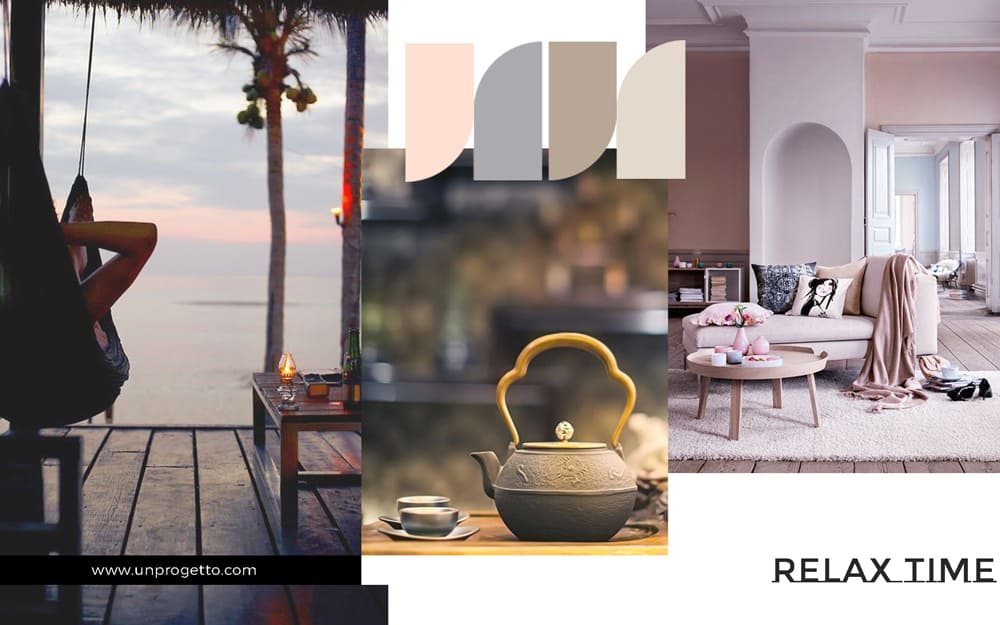 The touch
Fluffy towels, cozy armchairs, double curtains. Even the sense of touch is satisfied in this multi-sensory experience.
The hearing
Giorgia was already equipped with a good stereo system so we didn't need to intervene.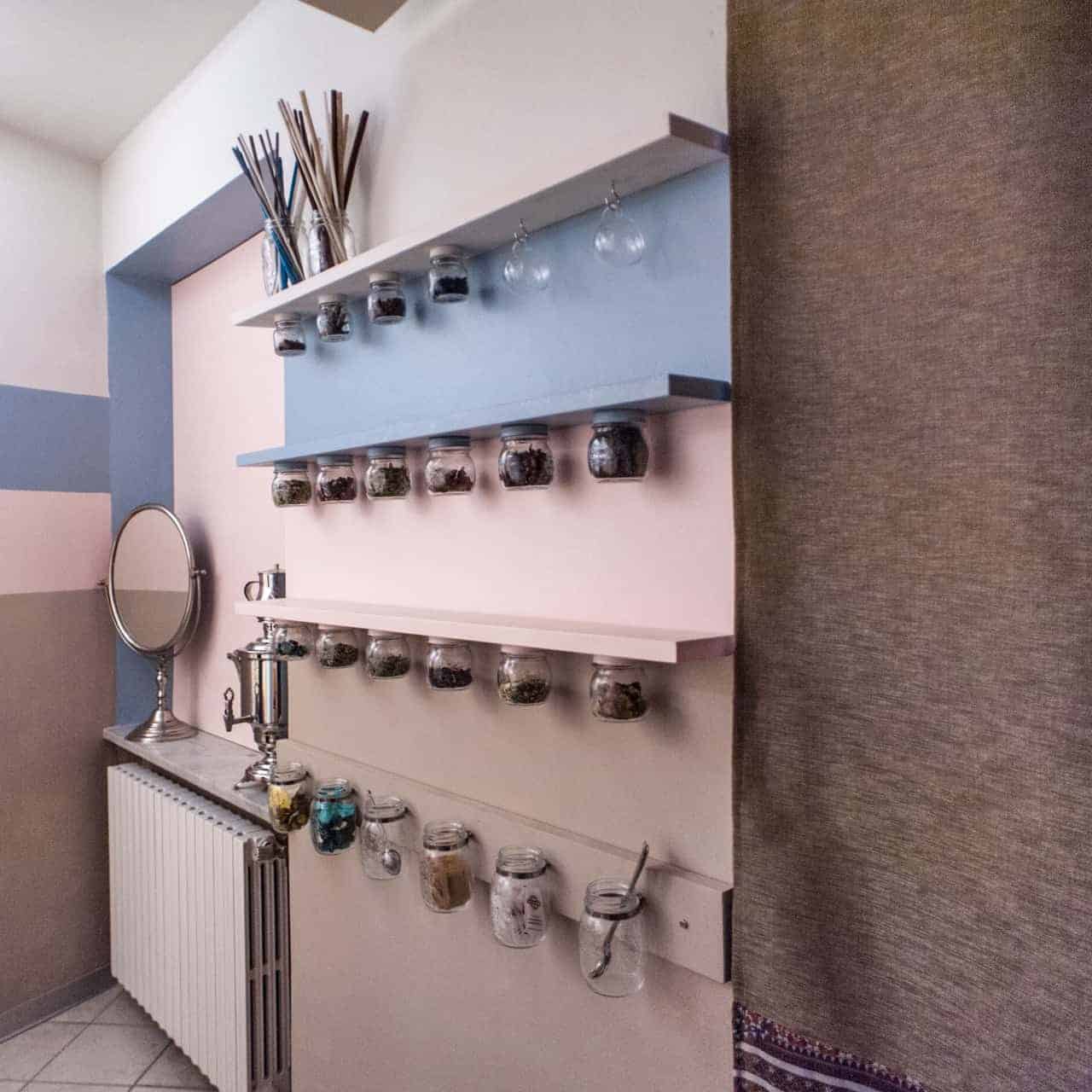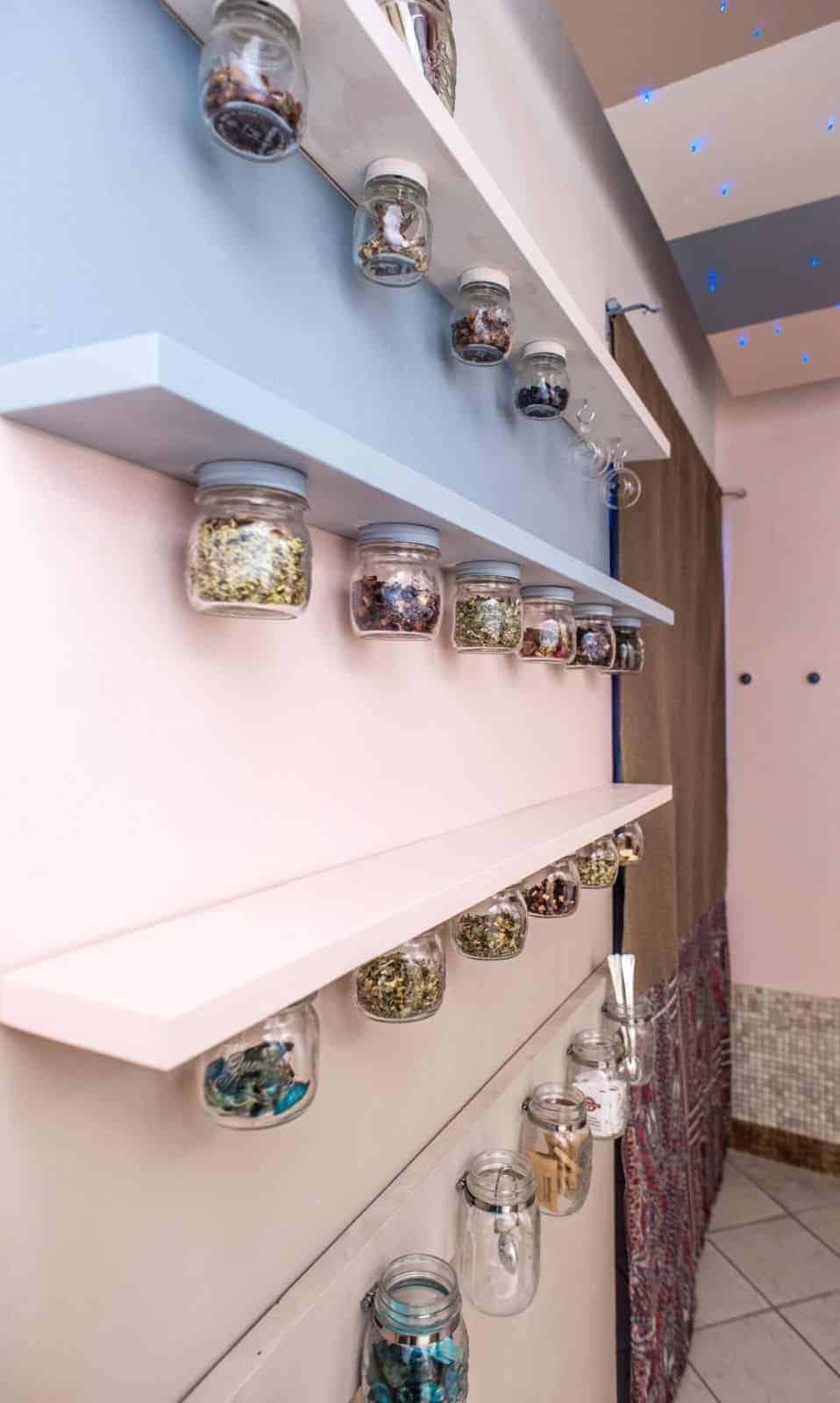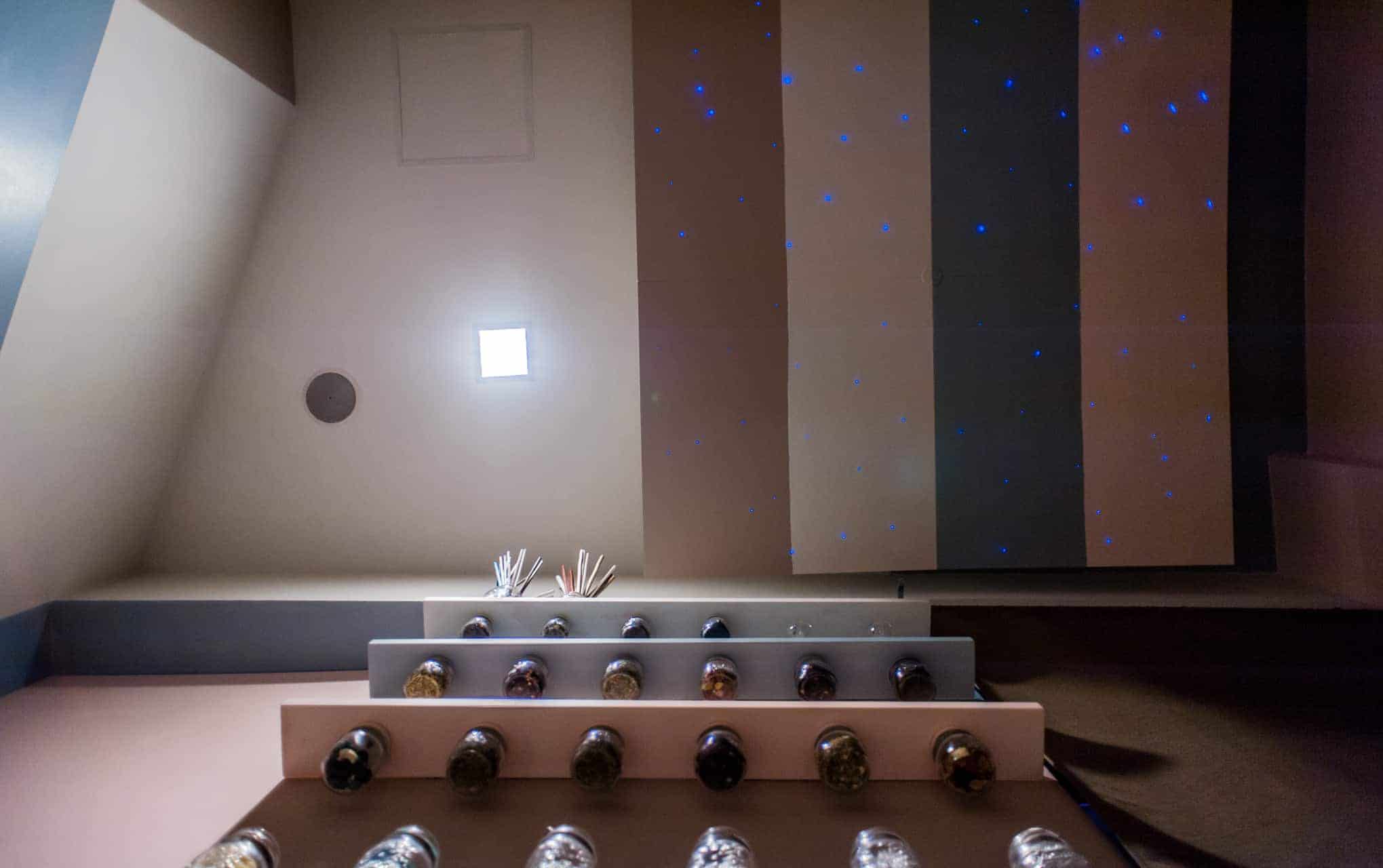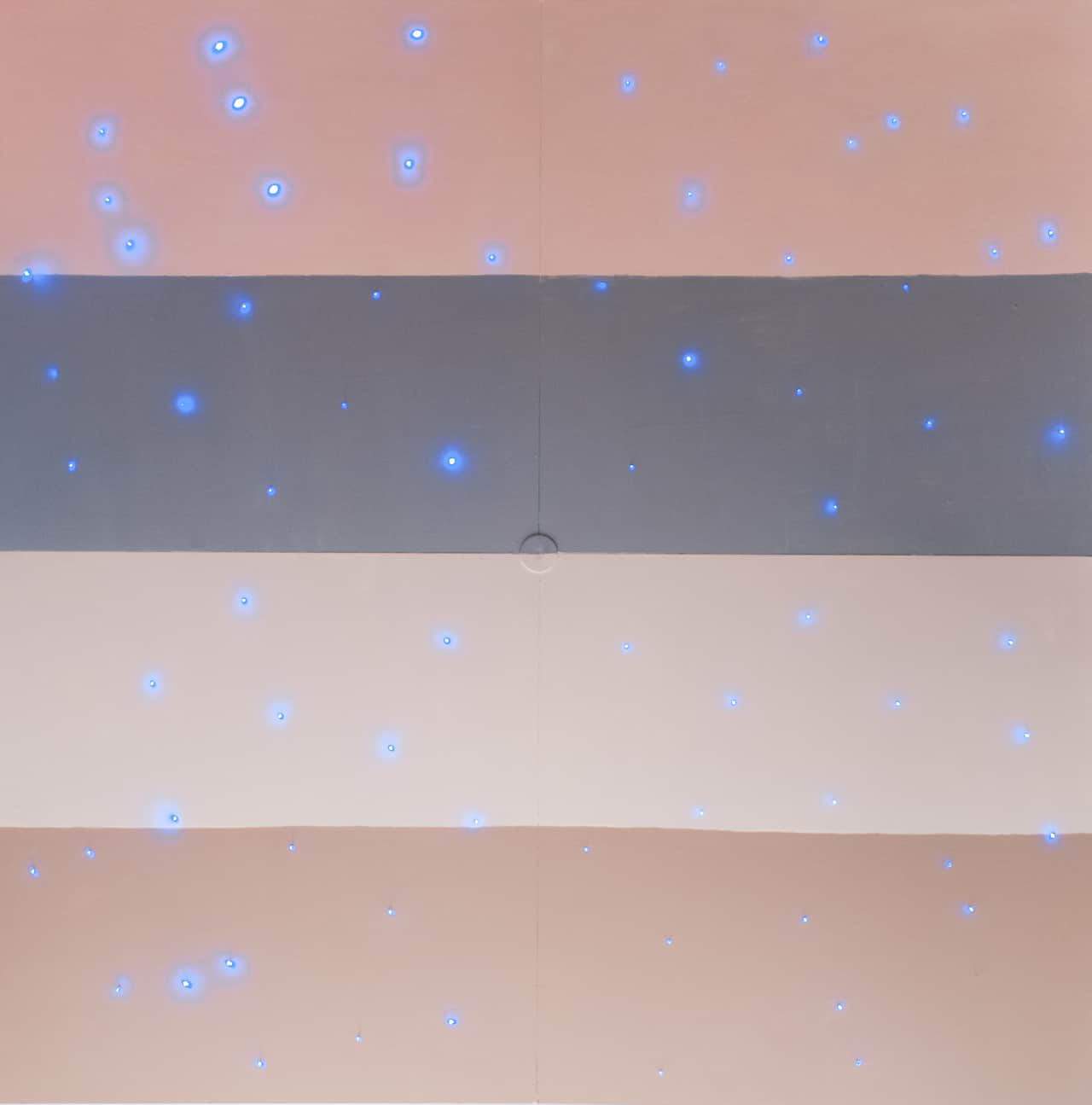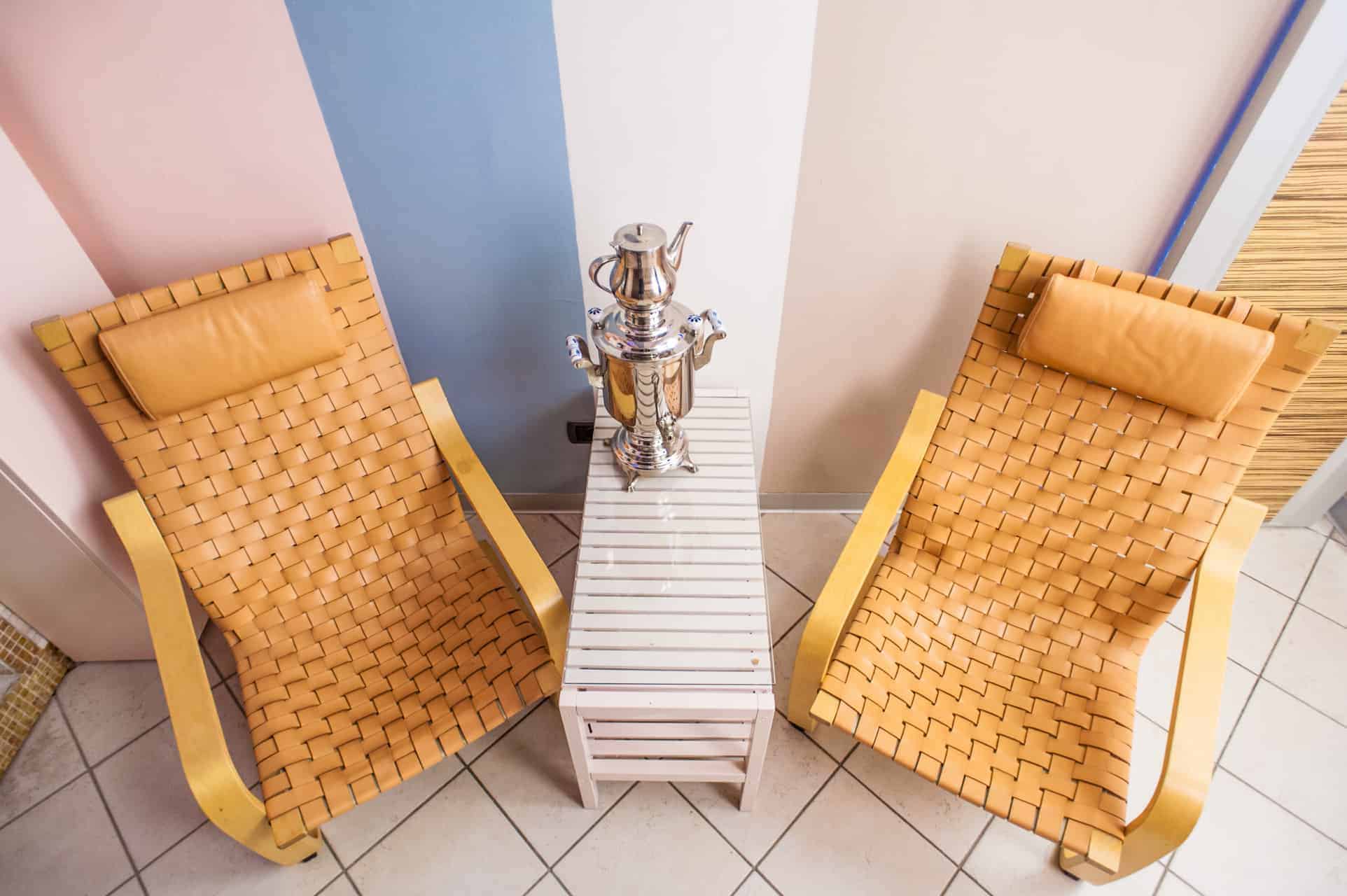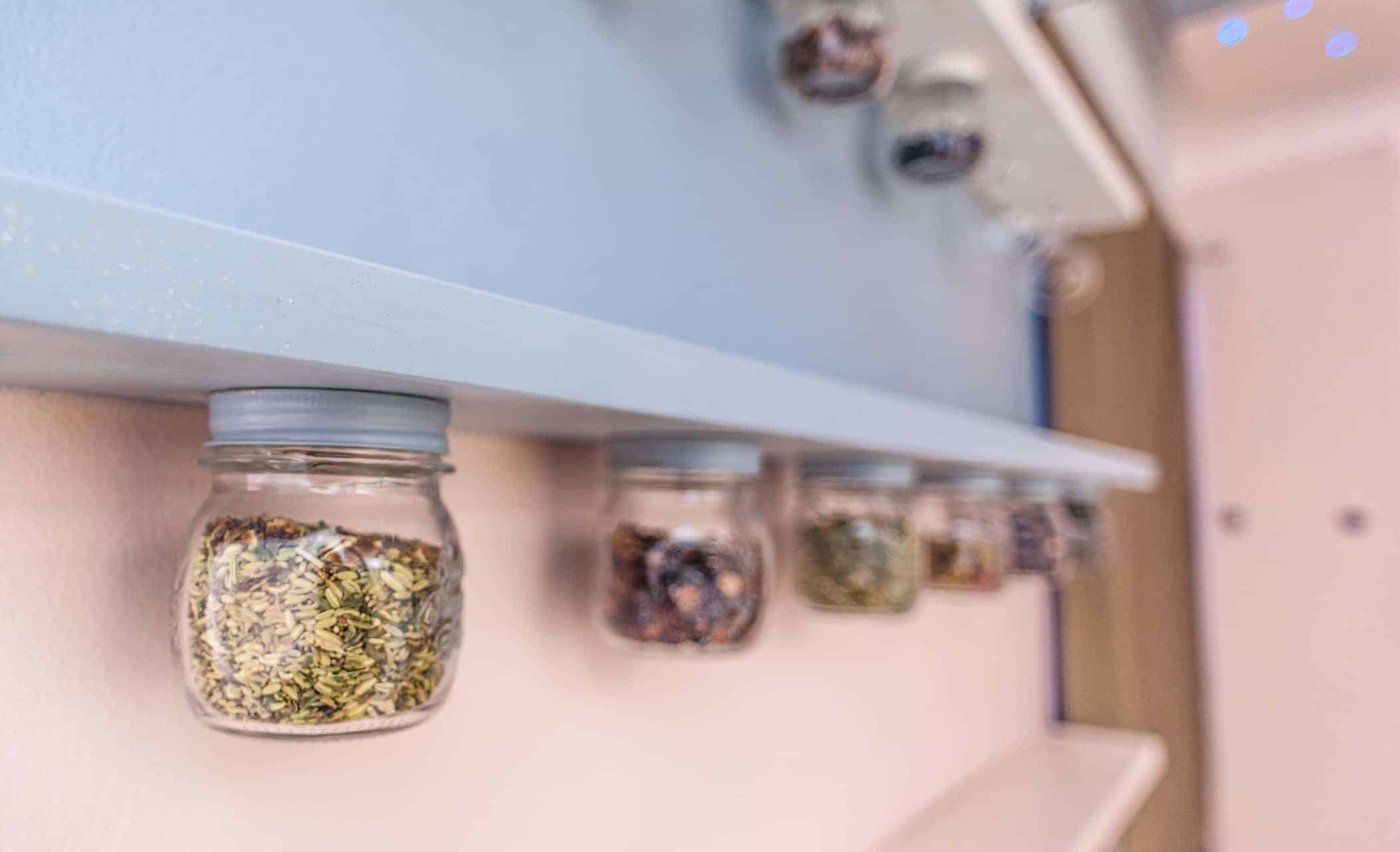 Details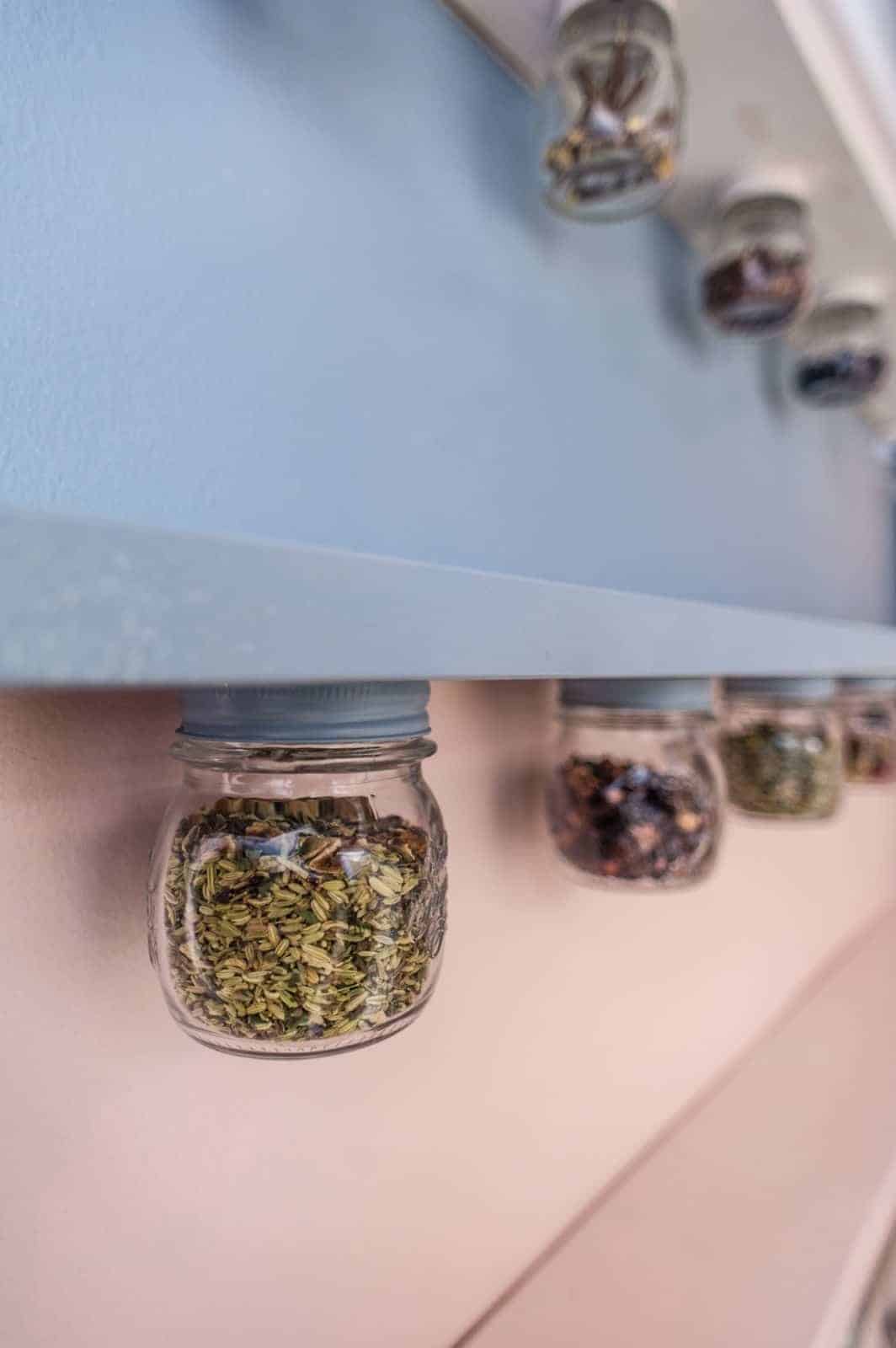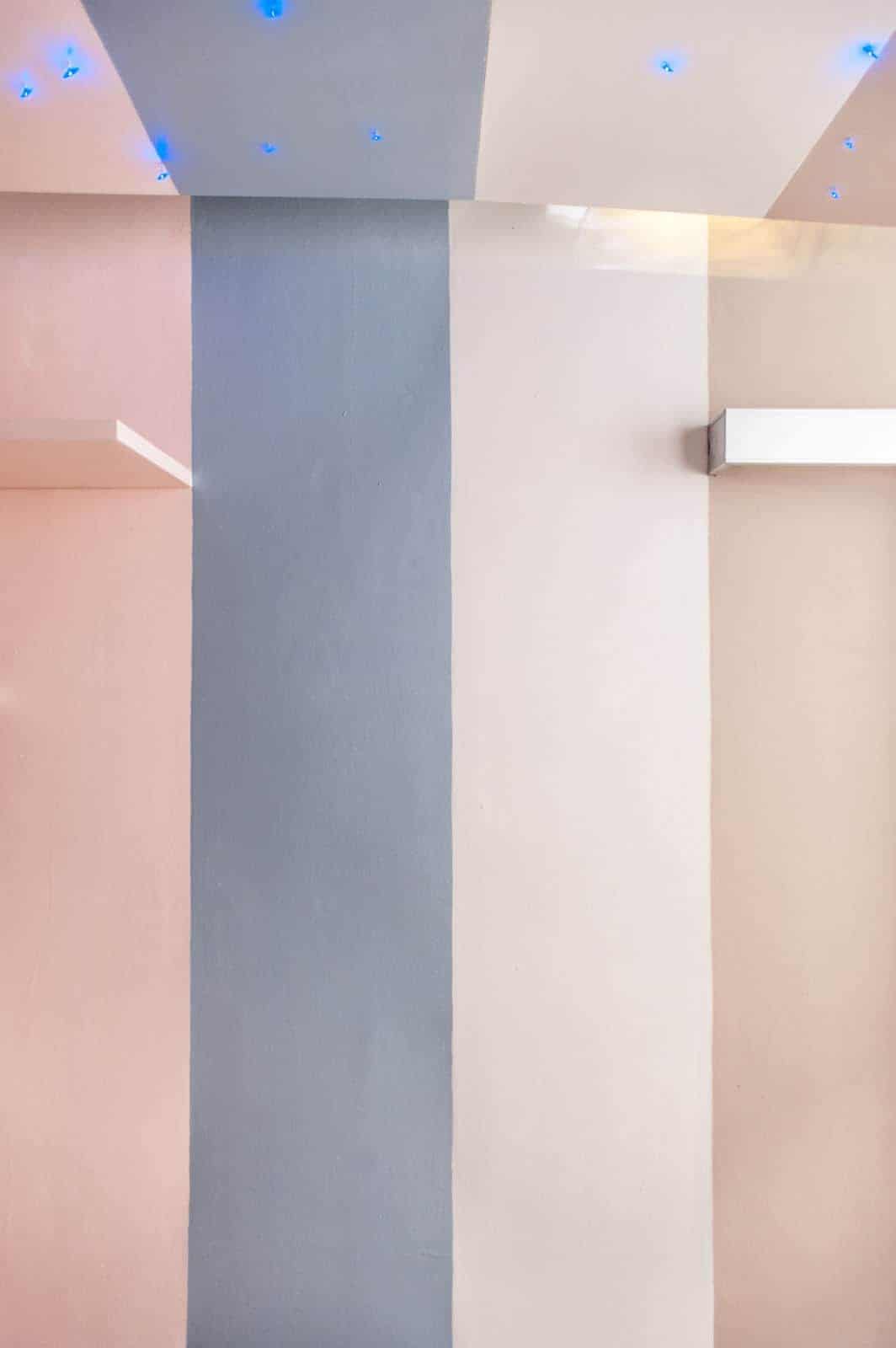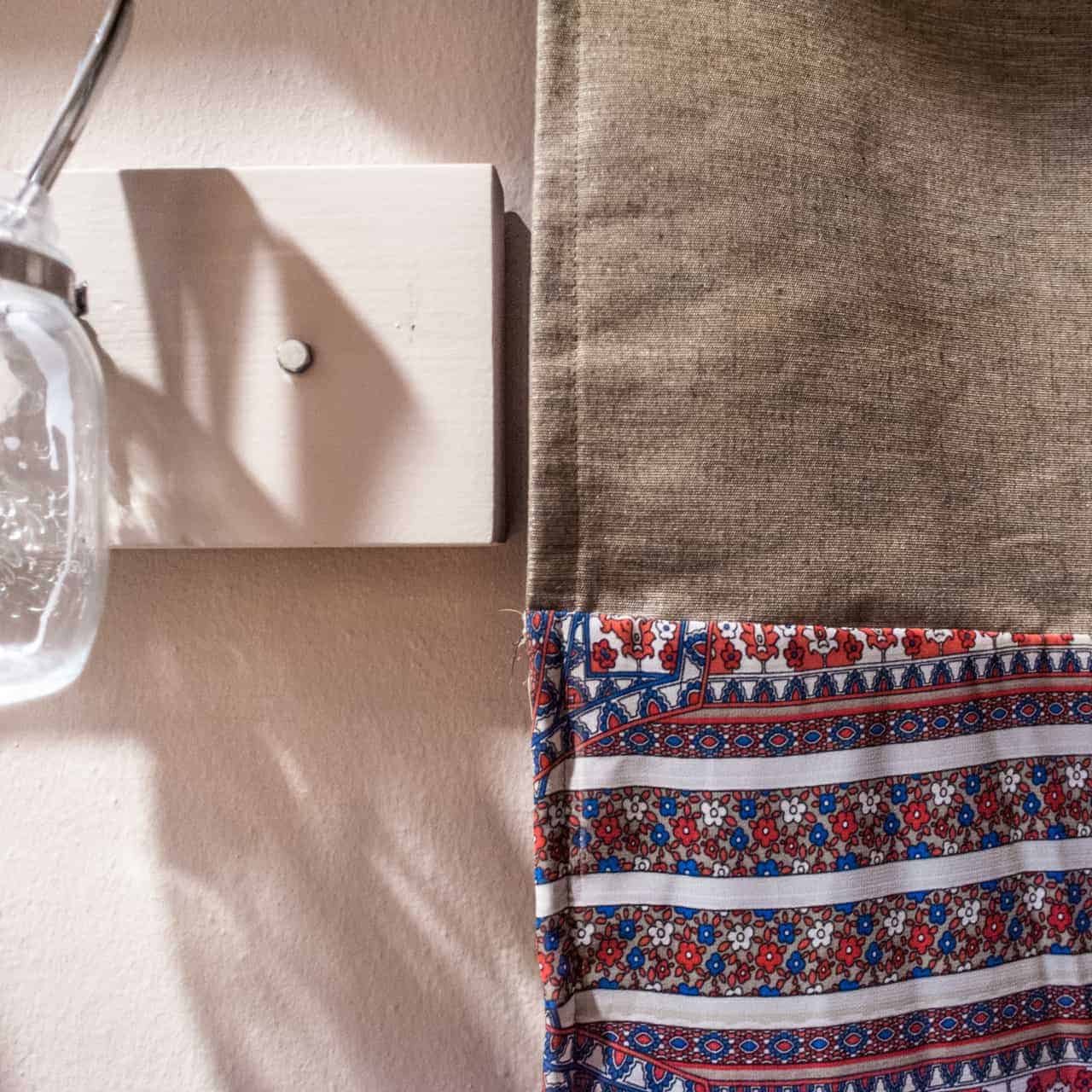 Before and after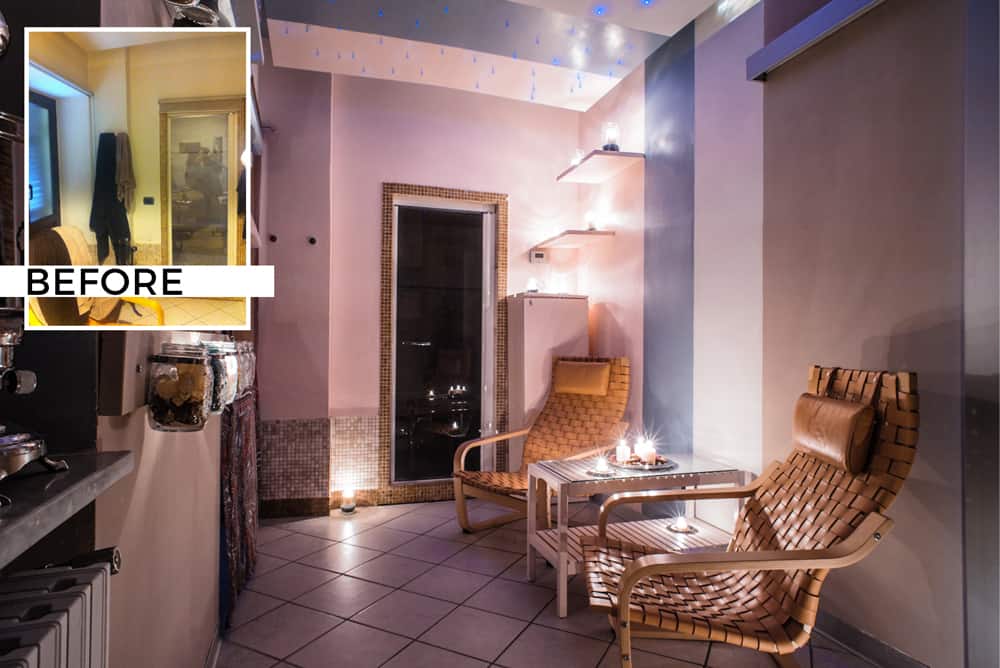 | ph: Mattia Vigliarolo |
| If you like this relax room, read the page 
SERVICES
 |
| Let me know what you think in the comments below |