This post is also available in ITALIANO
A space totally dedicated to ceramics: this is the Tile Club, the temporary space realized by Marazzi to present the new collection of big plates inside the show room in Via Borgogna 2, available to vist until June 2nd.
A temporary space realized to offer a point of junction between amateurs and pros of the ceramics world.
I've been inside of The Tile Club in one of the most busy days of Fuorisalone. It was the third day, if I don't get wrong, after lunch.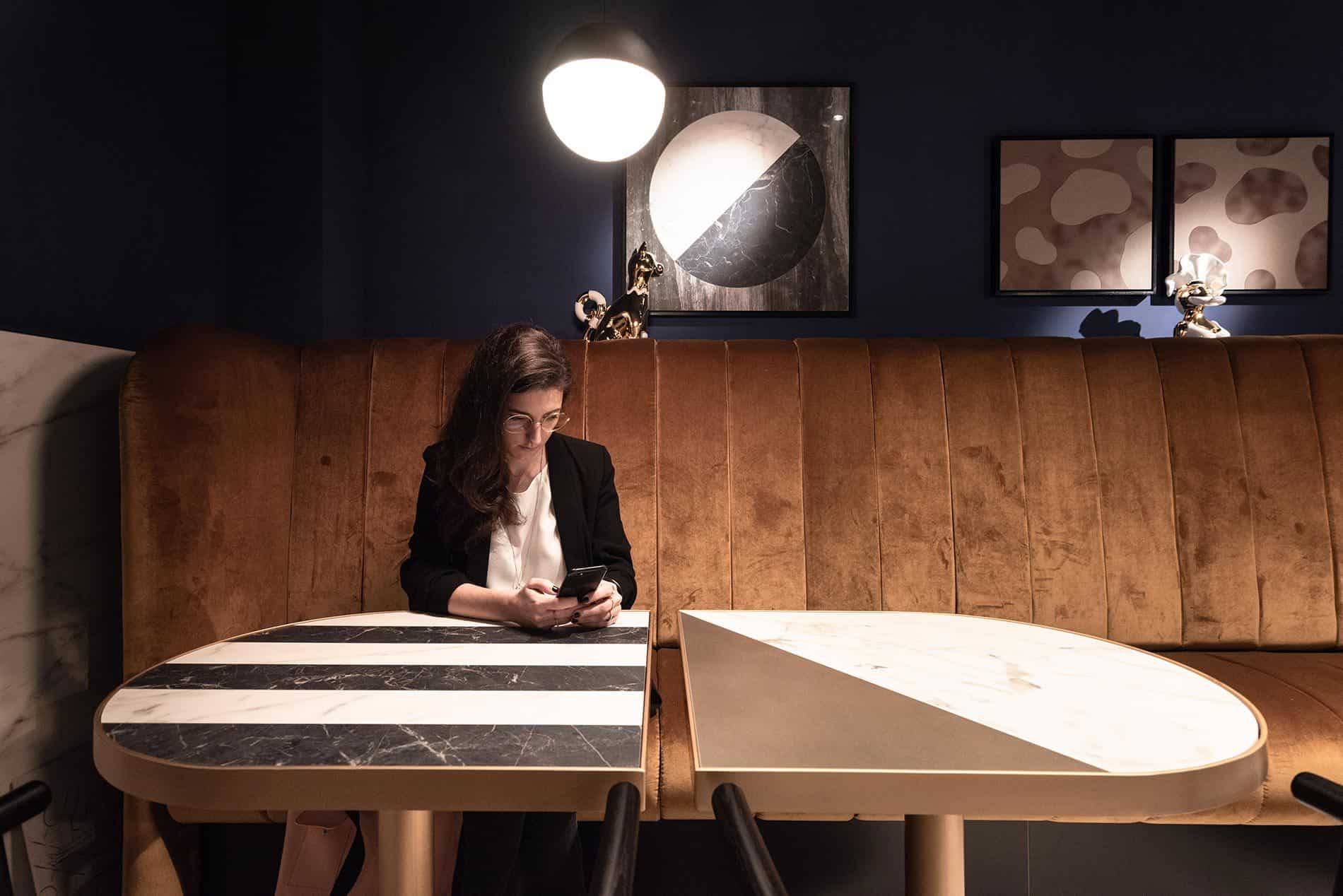 Once we stepped over the entrance door, we've been welcomed by the projection of creative minds, expression of beauty and Genius.
It's enough a flight of stairs to be immersed in a Wes Anderson scenery. The one of Moonrise Kingdom or Grand Budapest Hotel.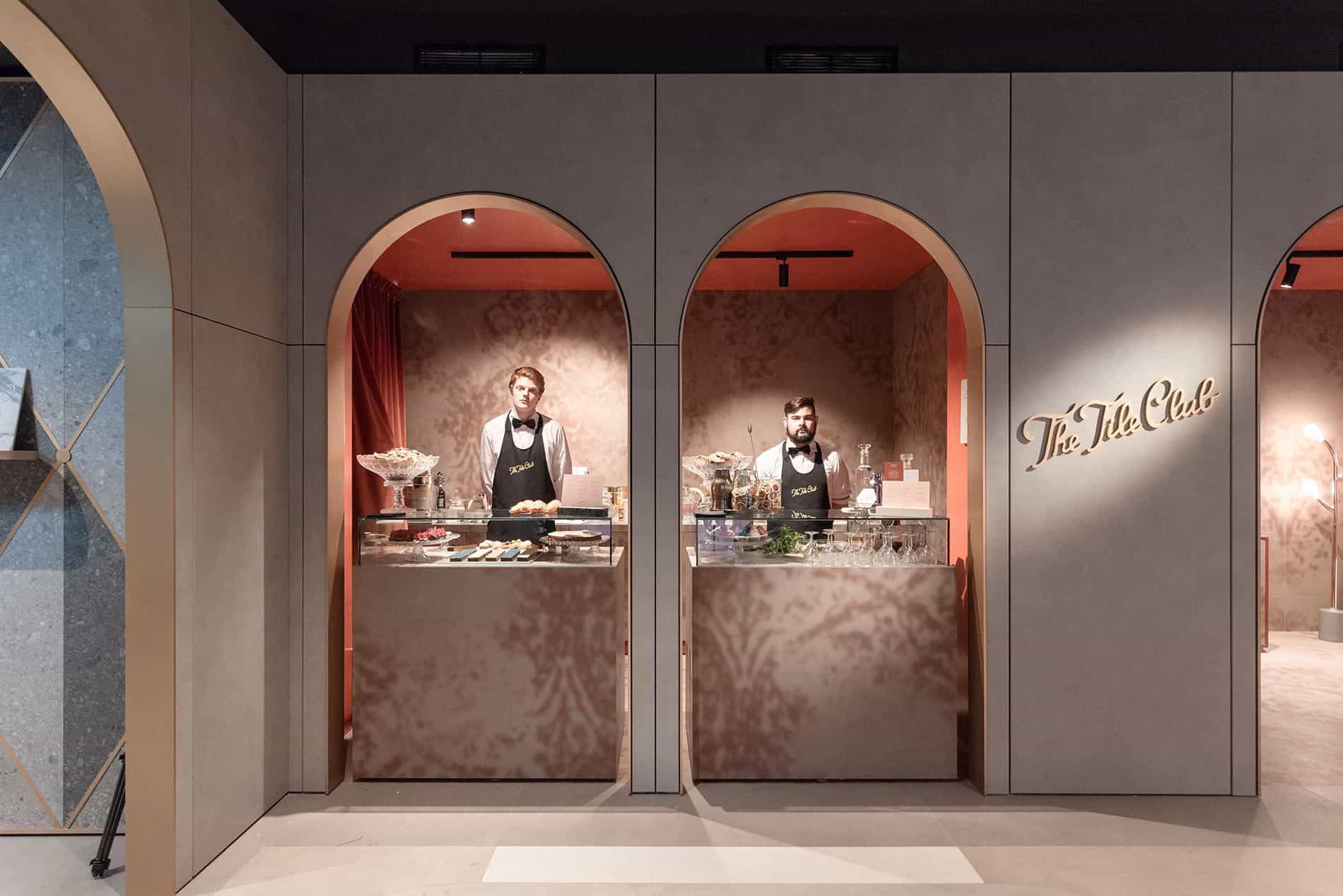 A classy break at The Tile Club
The closer we got to the inner part, we noticed The Tile Club was composed by five different rooms: a lobby with a doorman wearing a blue suit with golden bottons; a central lounge where the works of Matteo Cibic emerged among the walls, the café, a Wunderkammer and a Bistrot.
Every wall was made by big plates in ceramics. Arches, floor and ceilings reveals an elegant continuity, creating harmonious patterns.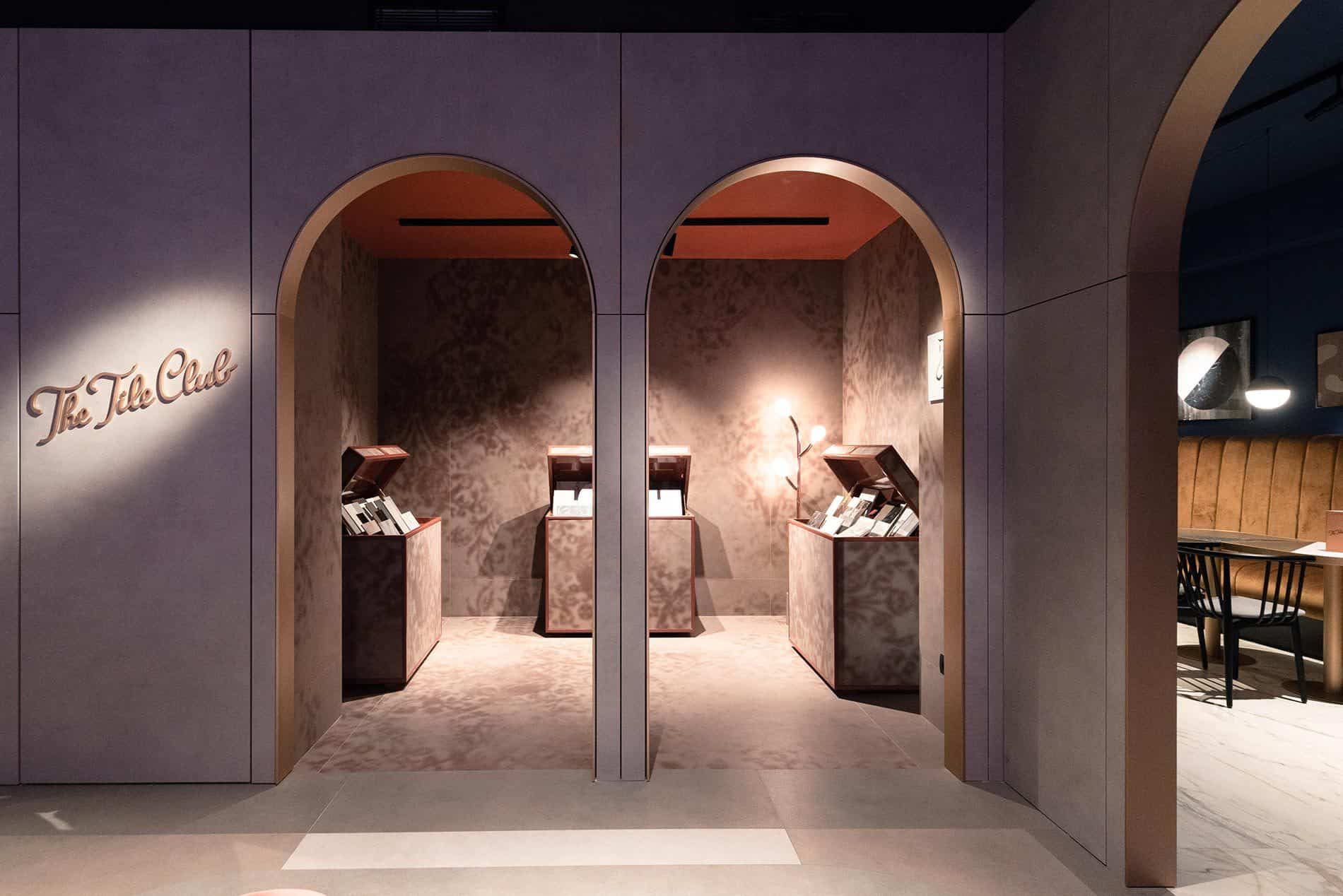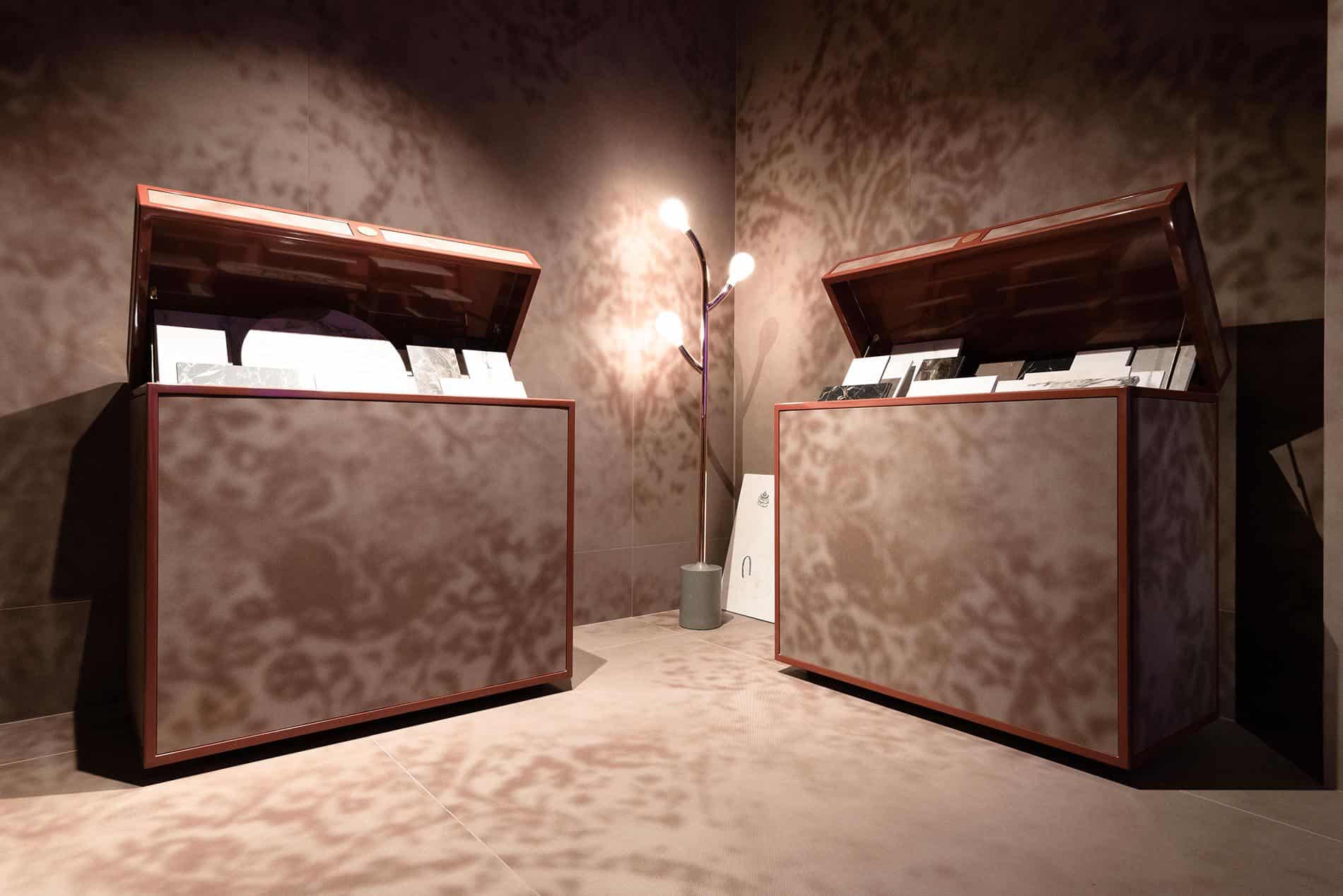 >>> the pic shows the wunderkammer presented at Cersaie 2017
While strolling around, I realized the strenght point of the new Marazzi collection: the large number of possibilities of precision and personalisation. The versatility of these materials brings the results to art.
The grès inside The Tile Club is floor, coating but also counter, box and support for artistic elements.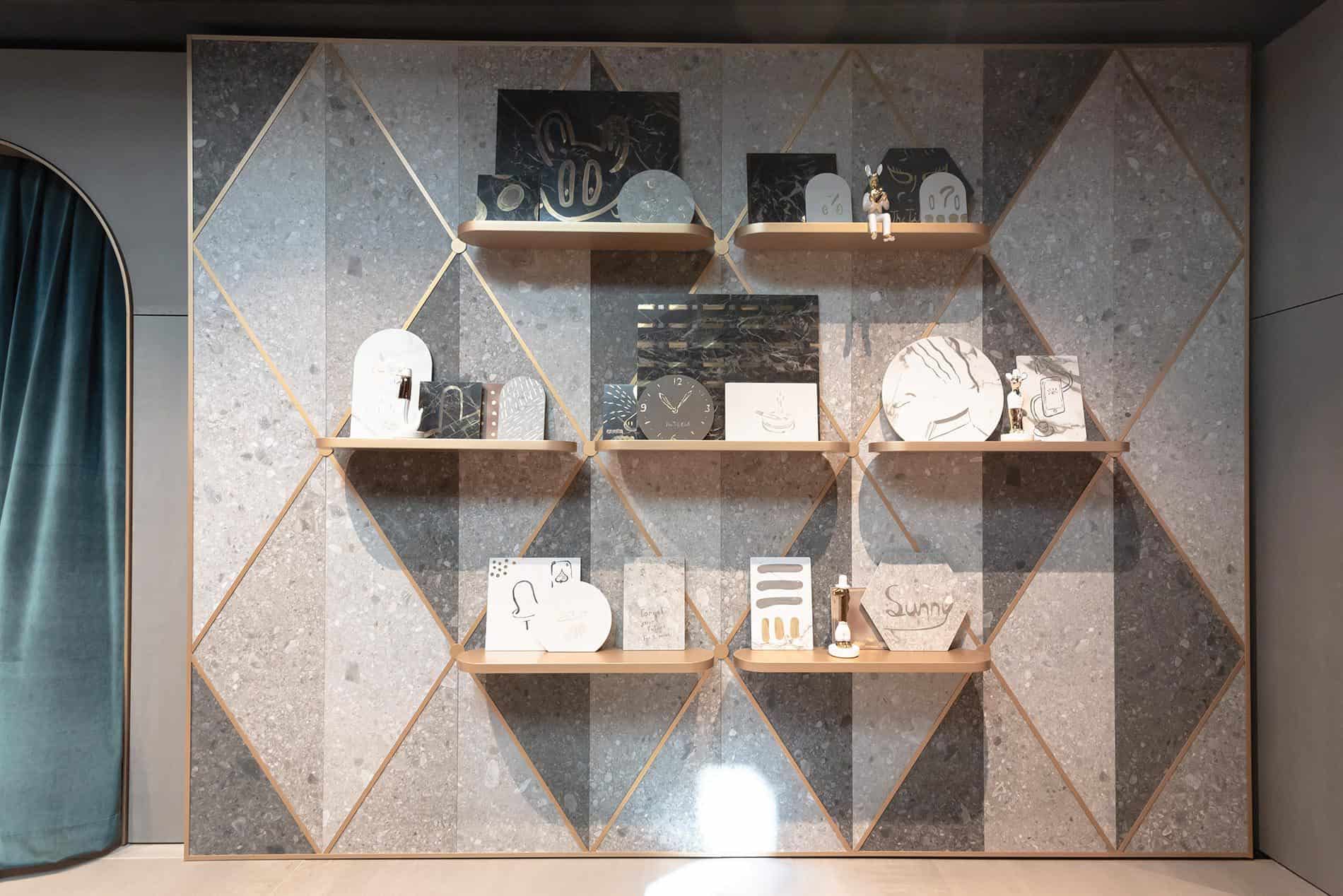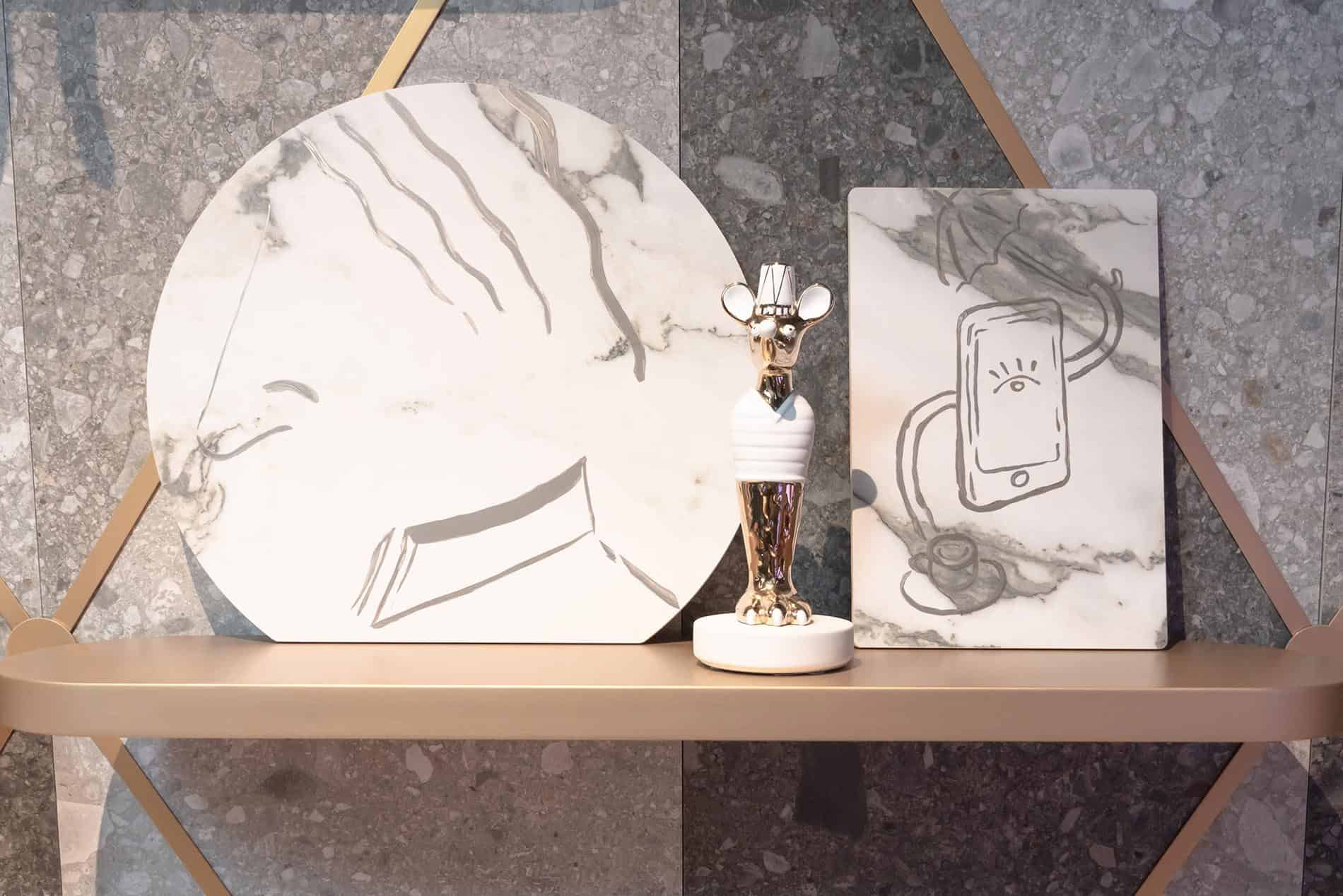 So, after a cheesecake and a cocktail we've been moved to a pleasant and classy atmosphere. Because the beauty makes us feel good.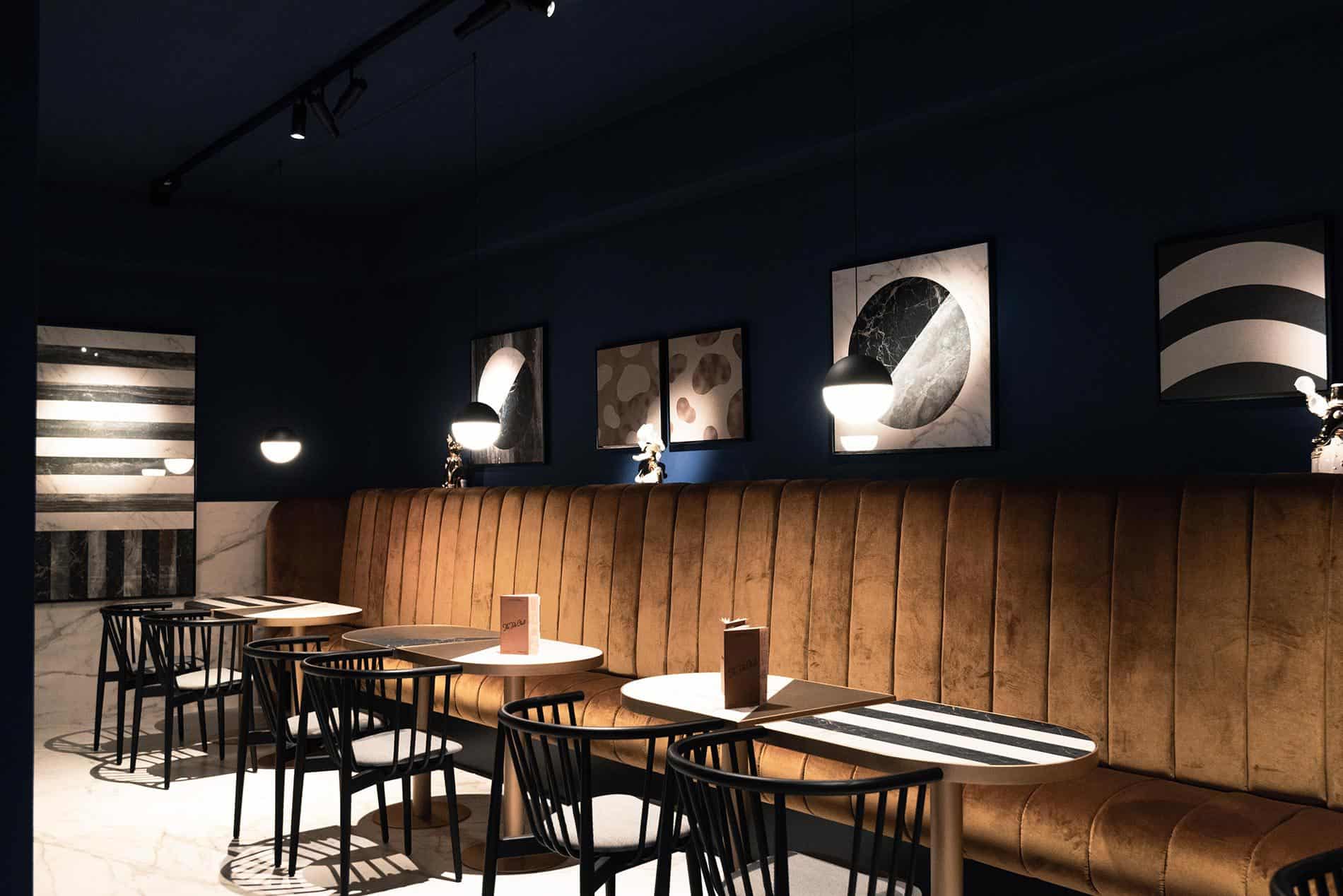 Until June this space will be present in Milan, in via Borgogna 2, where the ceramics becomes art; where craftmanship lovers, cinephiles and art lovers can immerse themselves in a elegant experience.
The project
the project has been curated by Matteo Cibic, the one who created a vase per day for 361 days, and Studio Blanco.
And the sign of Matteo Cibic is evident. He always manages to give a rare sense of madness.
>>> Wanna know more about MATTEO CIBIC?
And that's how the strenght and the history of Marazzi meet the Genius of one of the most interesting designers in Italy. The result is a place to live, not only to visit.
>>> On the floor, the big plates have the shape of STADIUM, totally in line with 2018 trends.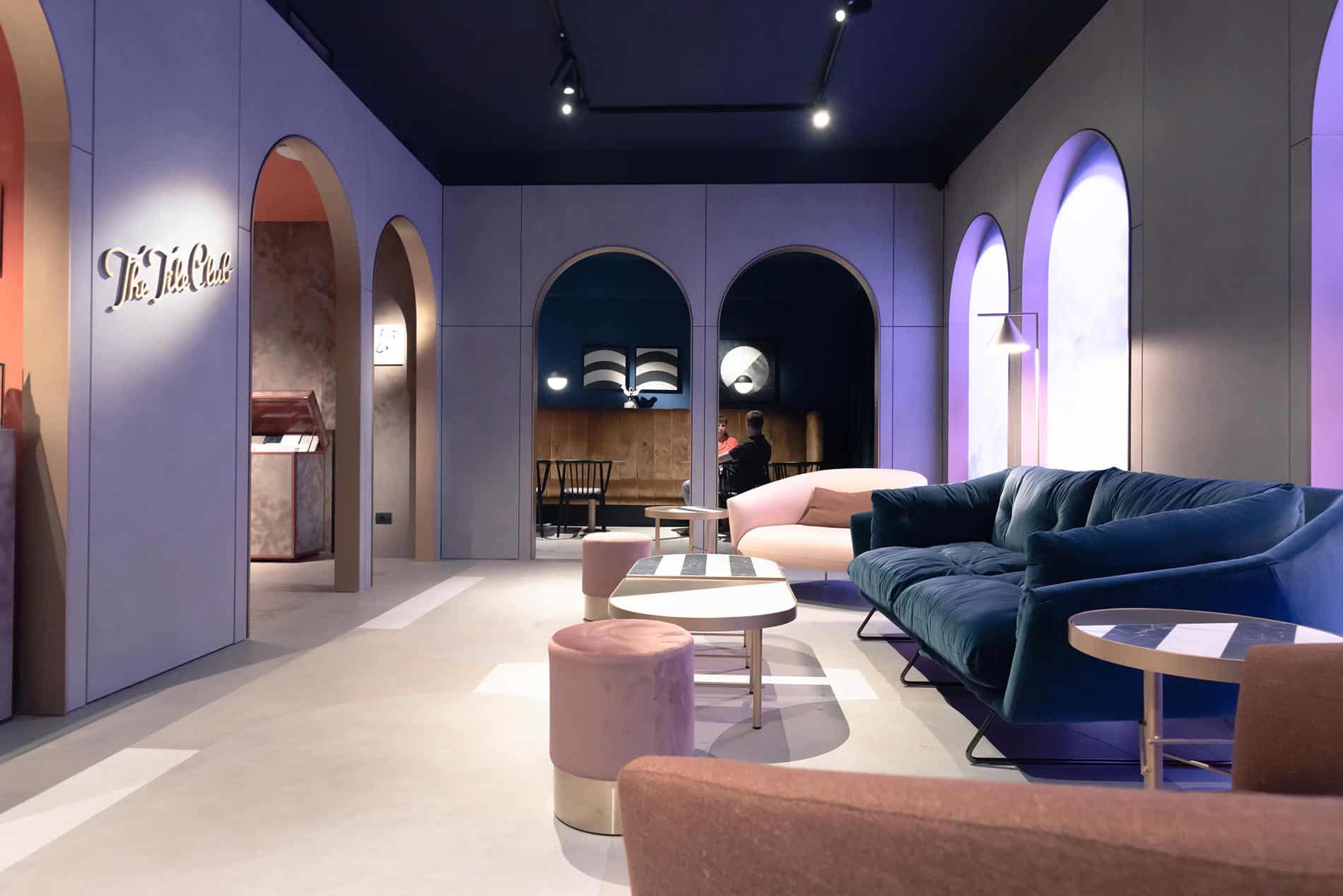 >>> Sul pavimento, le grandi lastre vengono tagliate con motivi STADIUM, in pieno trend 2018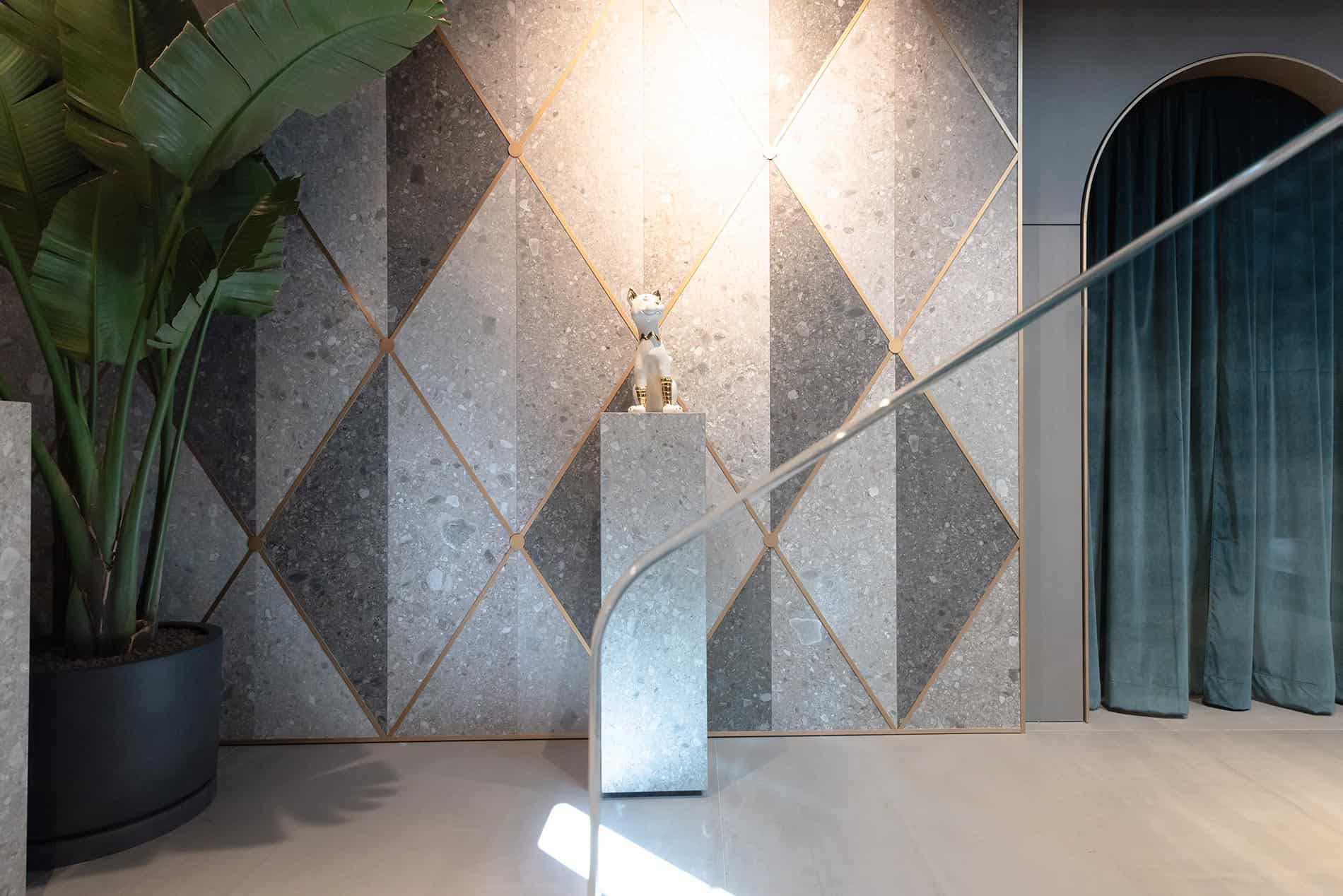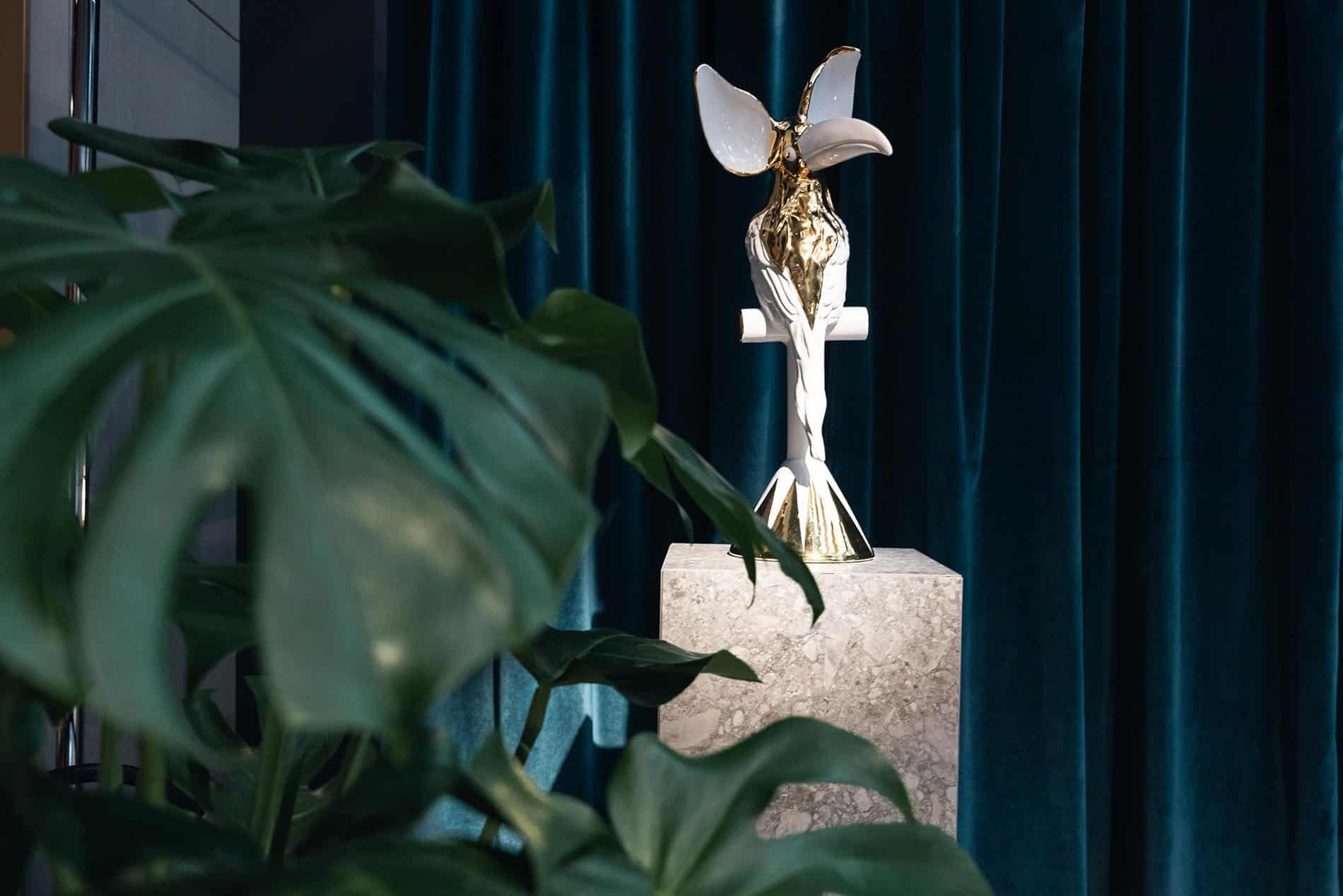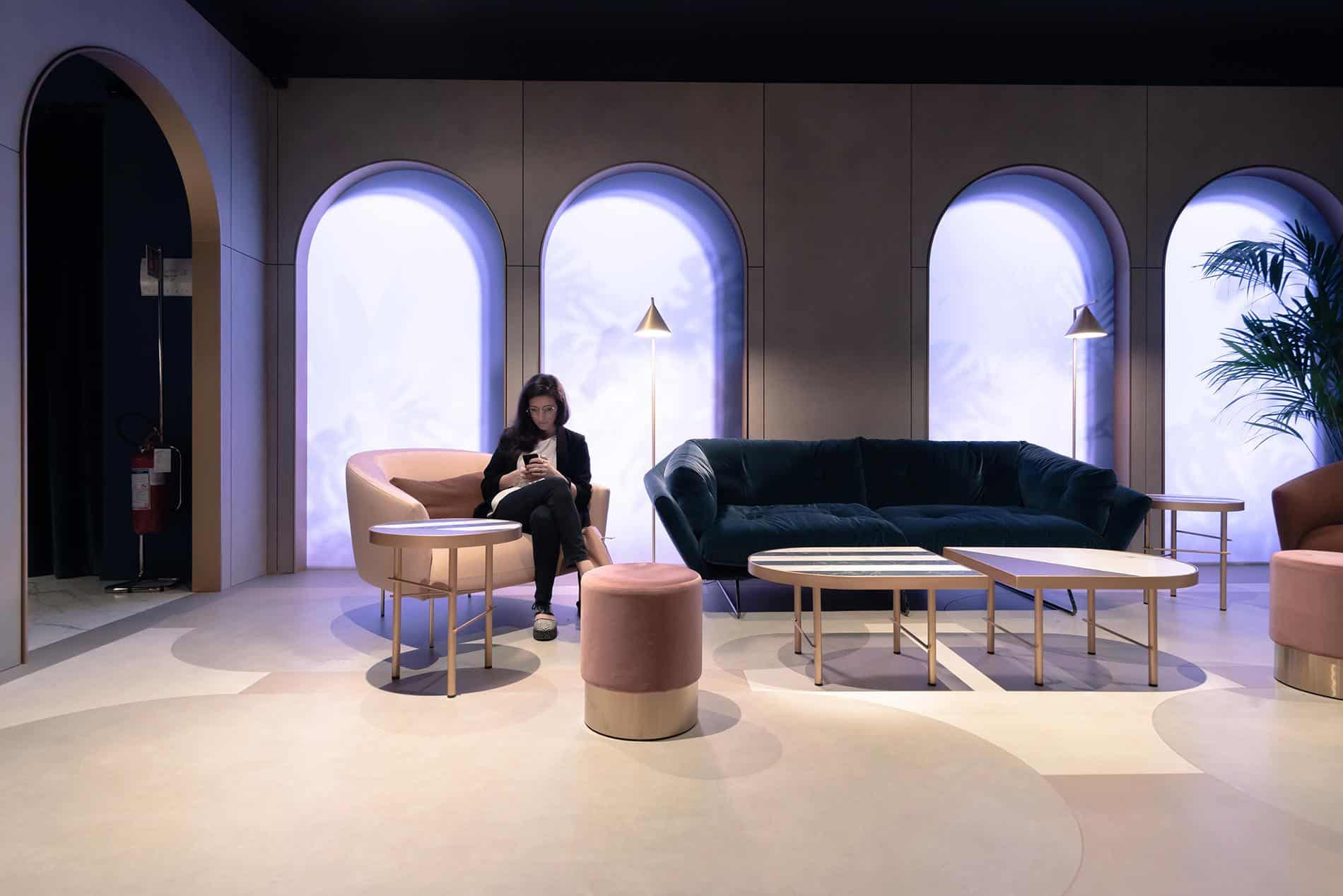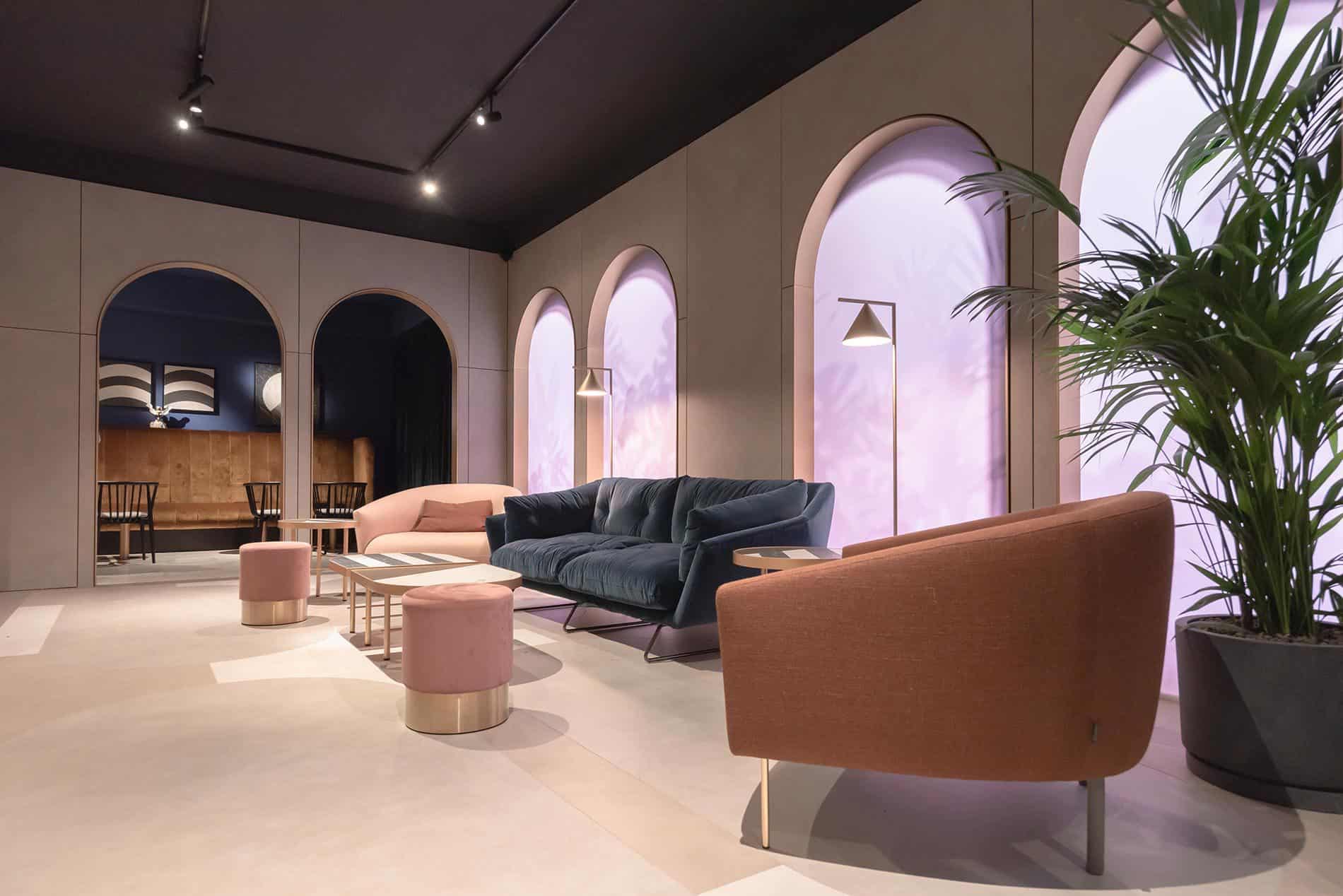 ph. Davide Buscaglia
SalvaSalva
SalvaSalva