This post is also available in ITALIANO
Interior design: Carlotta Berta
Client: Private
Location: Carcare (SV)
Year: 2016
Status: Completed
Photography: Davide Buscaglia
Interior design project for a tiffany and green bedroom
The starting point were the mirrors: my mom has been collecting them for some time. She has visited each flea market, in every city we've been to during all of our travels. She always manages to find a vintage mirror. If it is not a mirror, it is a frame; then she will buy the mirror.
The second element was the bed: it is by Driade, it is 25 years old and it's still beautiful. The fabric, green with white polka dots, is hard to look at and soft to the touch. My dad would say that beds like this do not exist any longer… but you know, in their sixties men become nostalgic.
And then the flowers: we selected all the pictures with flowers that were hanging in the room and in the studio and we put them on the ground, to observe them.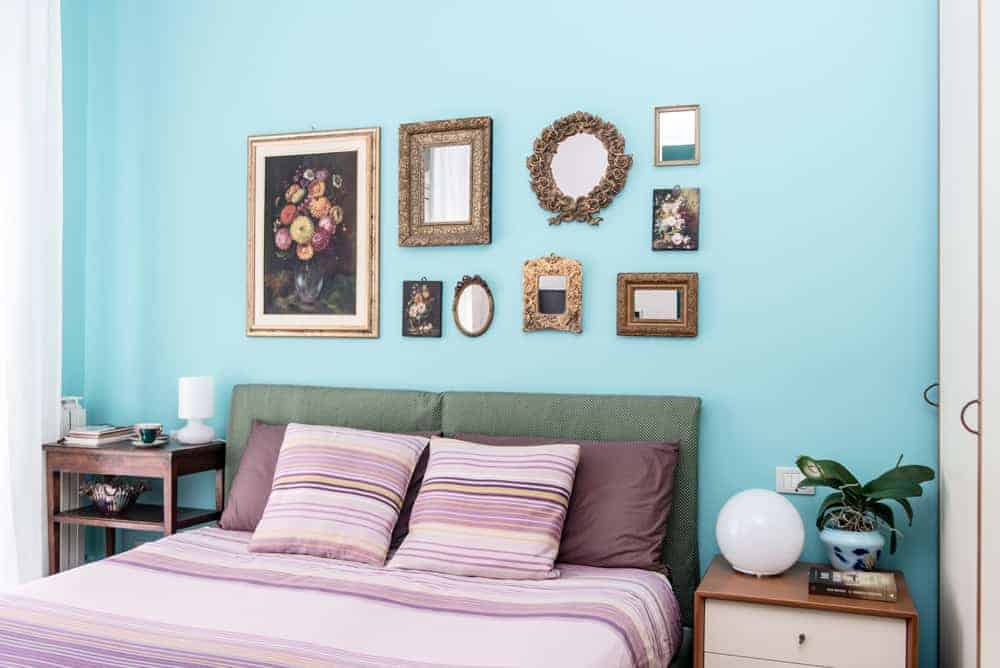 The color palette was born like this: looking at the paintings and mirrors on the floor beside the bed. Looking at them in the natural light of the room.
A quick research on Pinterest and the project moodboard was ready.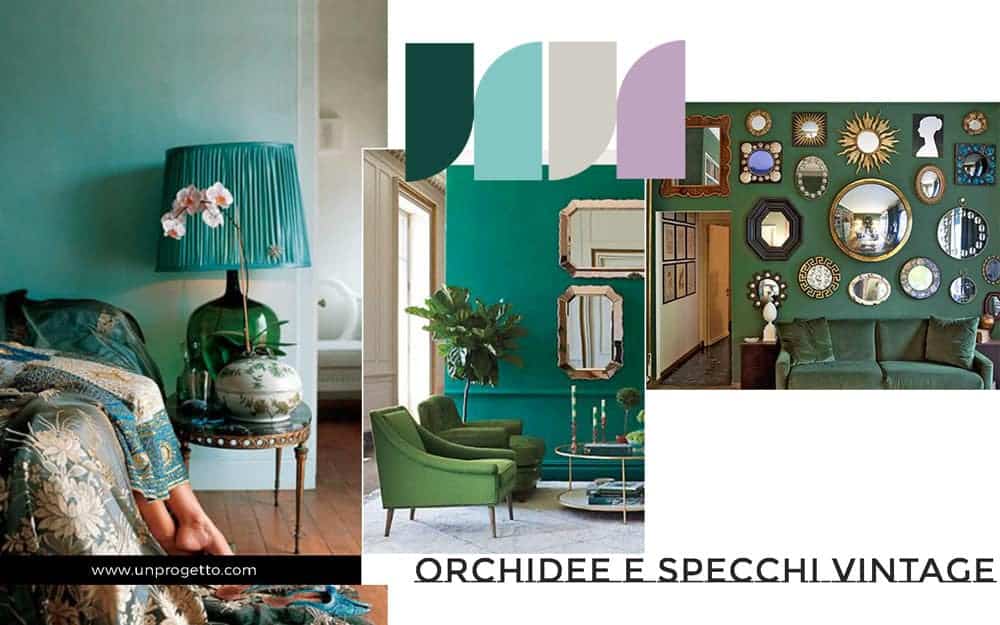 I chose a tiffany color for the bed wall and an emerald green for the wall opposite the bed, and for the portion of the wall between the two windows. I rearranged the pictures and the mirrors depending on the color of the frame: gold above the bed and the others between the windows.
The tiffany and green bedroom was almost ready.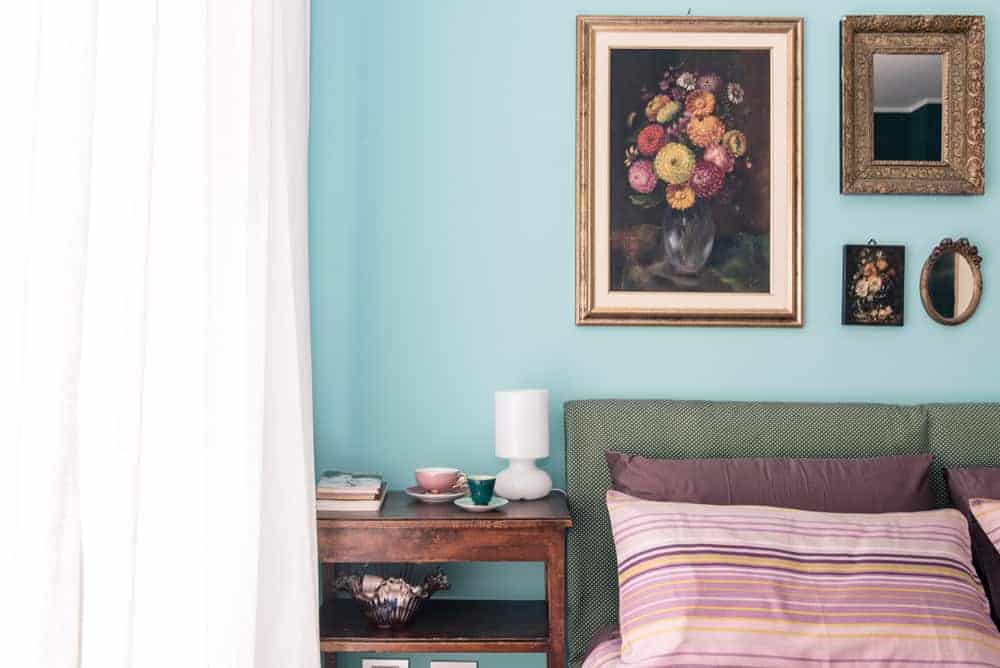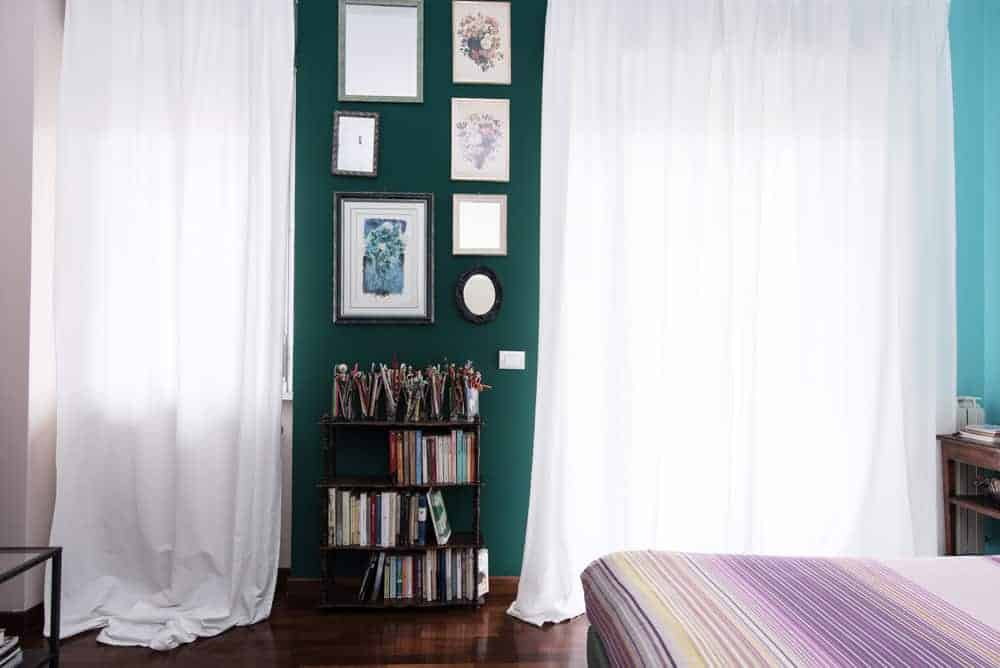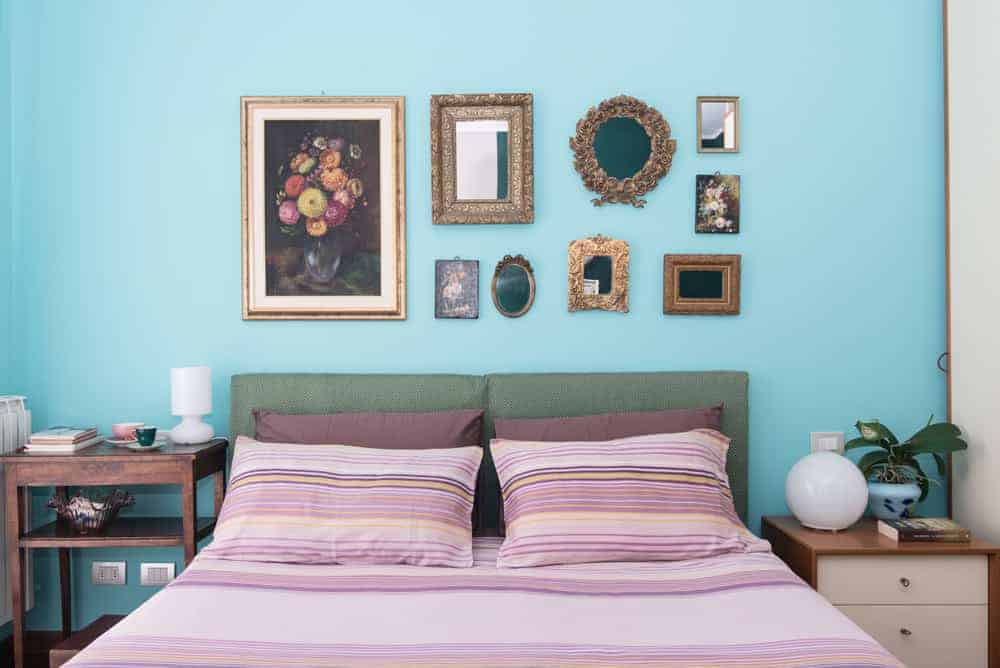 The result
Flowers are the leitmotif of the bedroom, in a baroque atmosphere deliberately muted with the cold colors of the walls.
The white curtains let the light in without modifying the colors.
On the Empire-style dresser we placed the biggest mirror, alone above the vases and Parola, the lamp designed by Gae Aulenti and Piero Castiglioni in 1980 for Fontana Arte.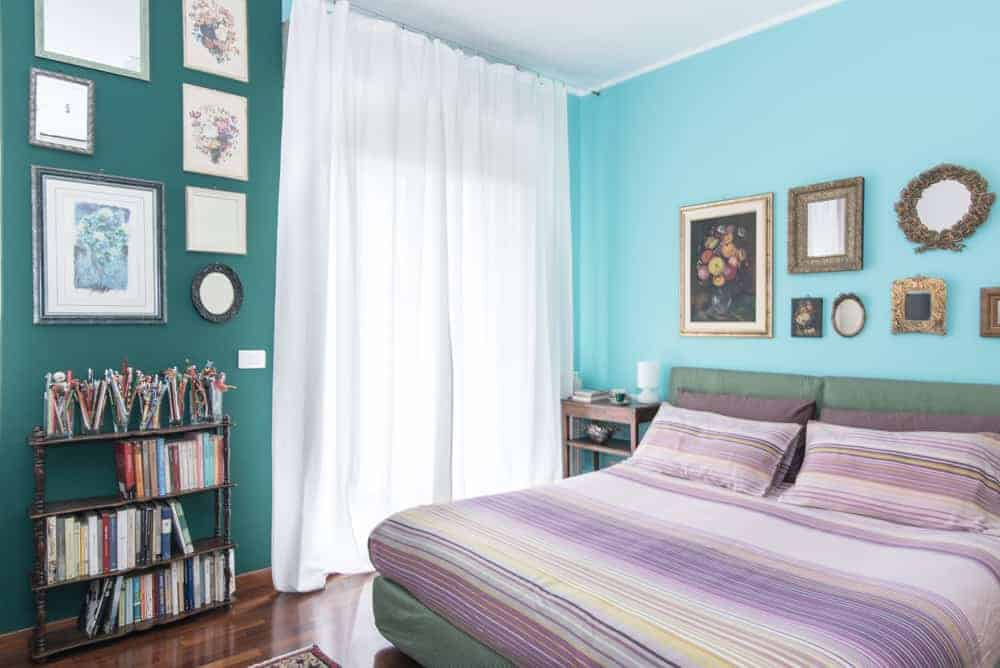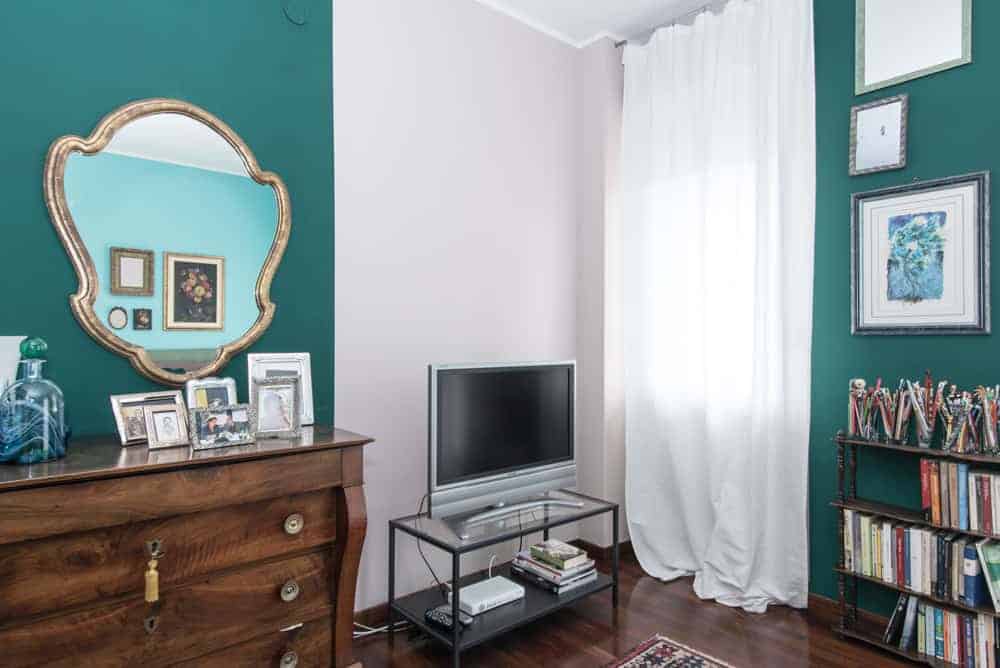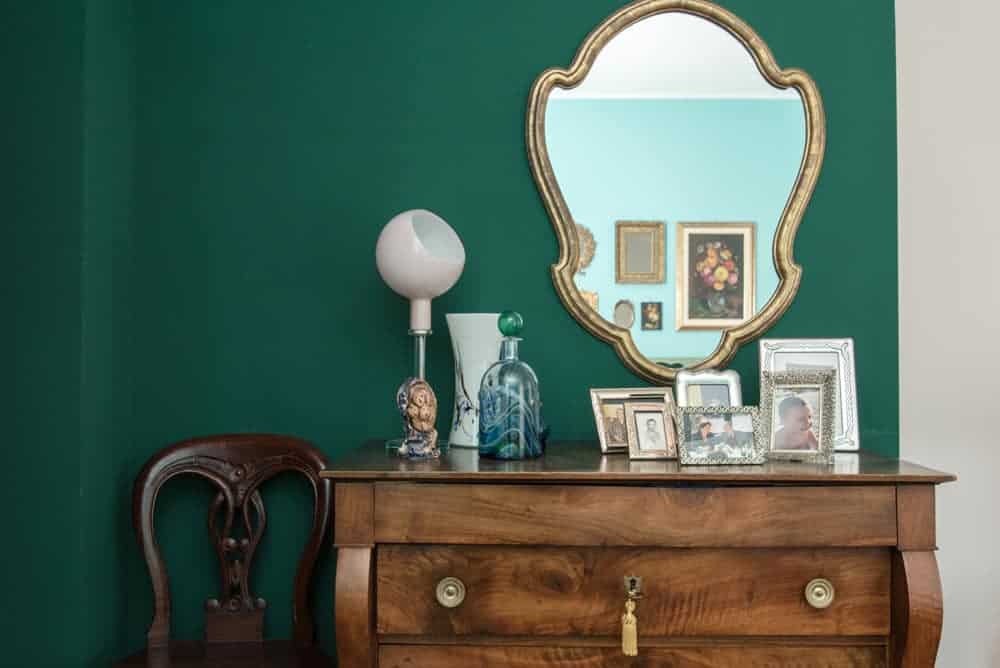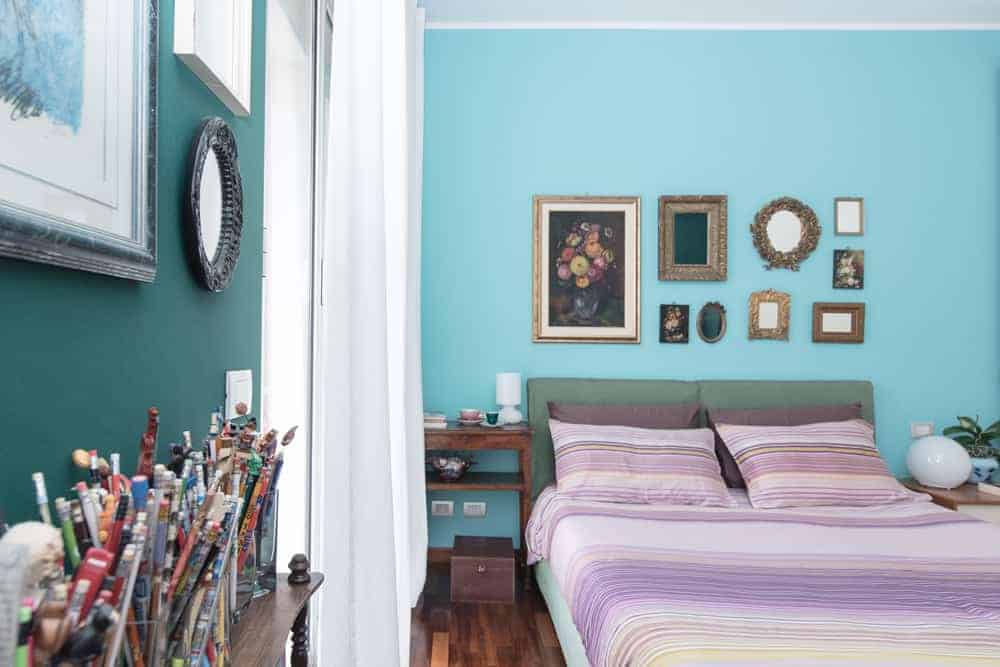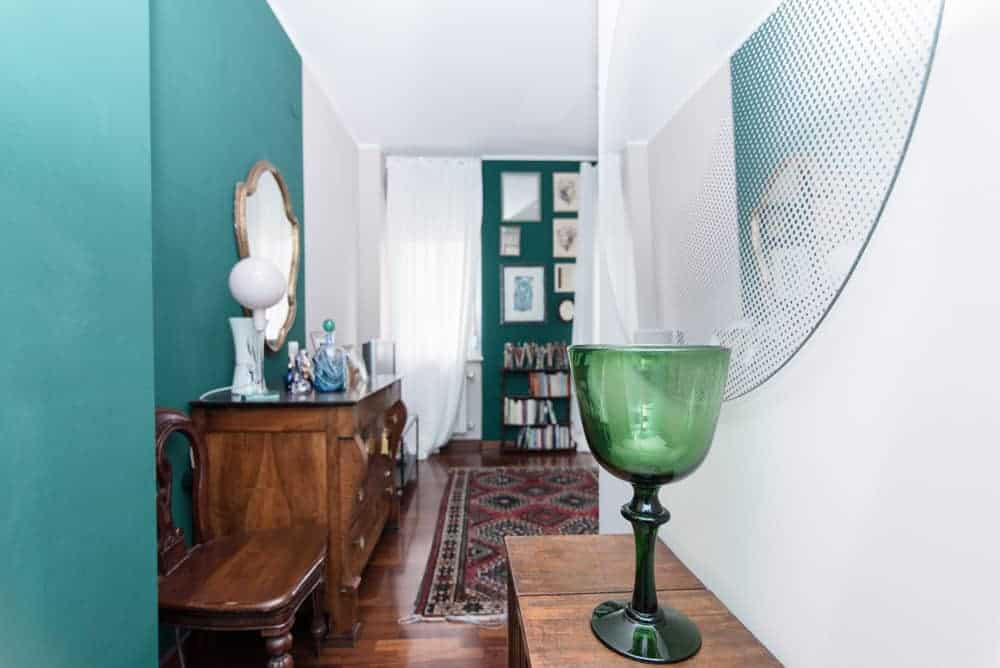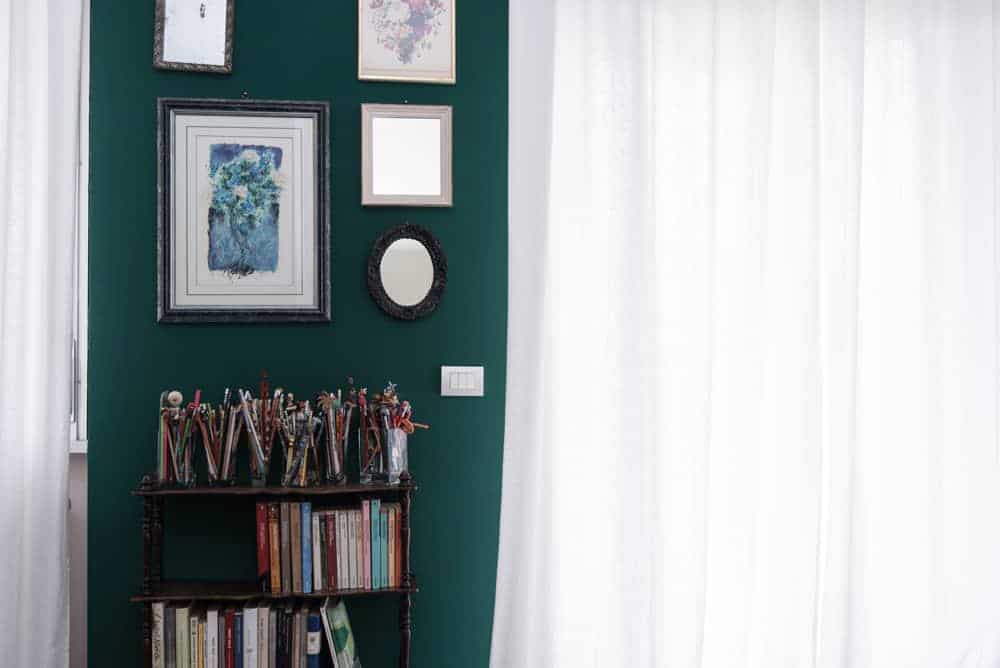 Details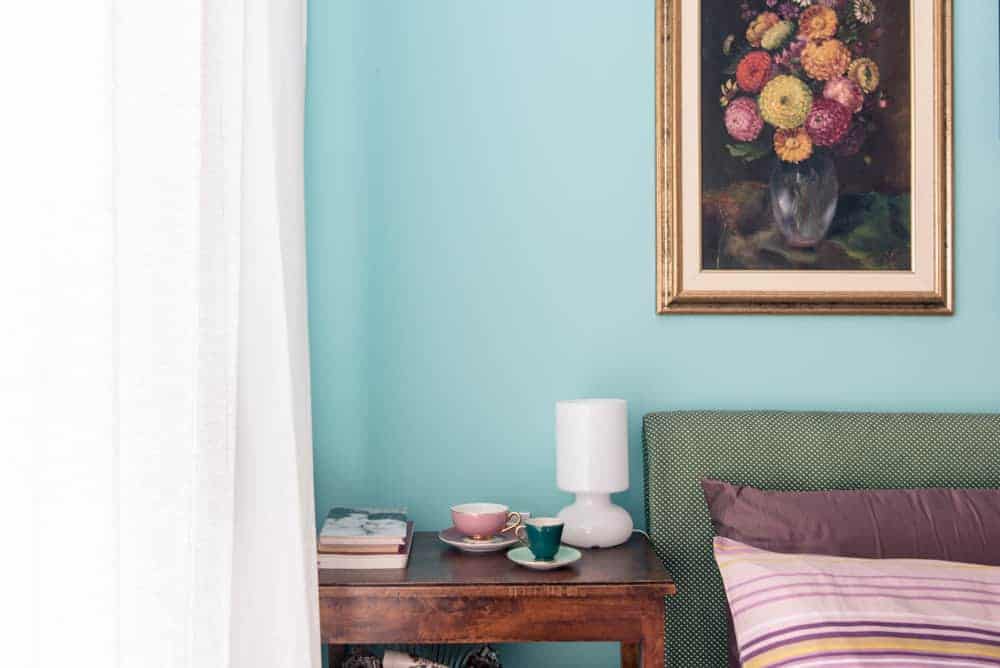 Before and after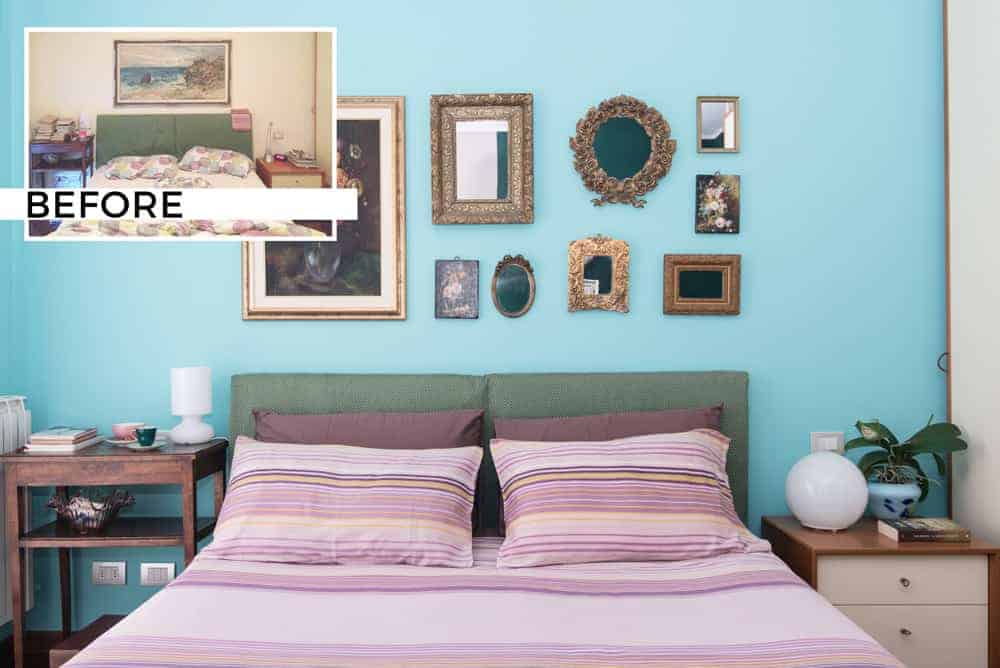 | If you like this tiffany and green bedroom, read the page 
SERVICES
 |
| Let me know what you think in the comments below |