This post is also available in ITALIANO
A well designed bedroom is a place where to feel at ease, that makes you feel welcome and represents your personality. And the bed wall is the cornerstone of your room: the ways to decorate it and to make it useful are so many!
These days we're working on a bedroom for two clients: they would like to keep the position and the furniture, but to give a new life to the bed wall. So we did a bit of research for them to find the best option.
Let's see what we found:
Wallpaper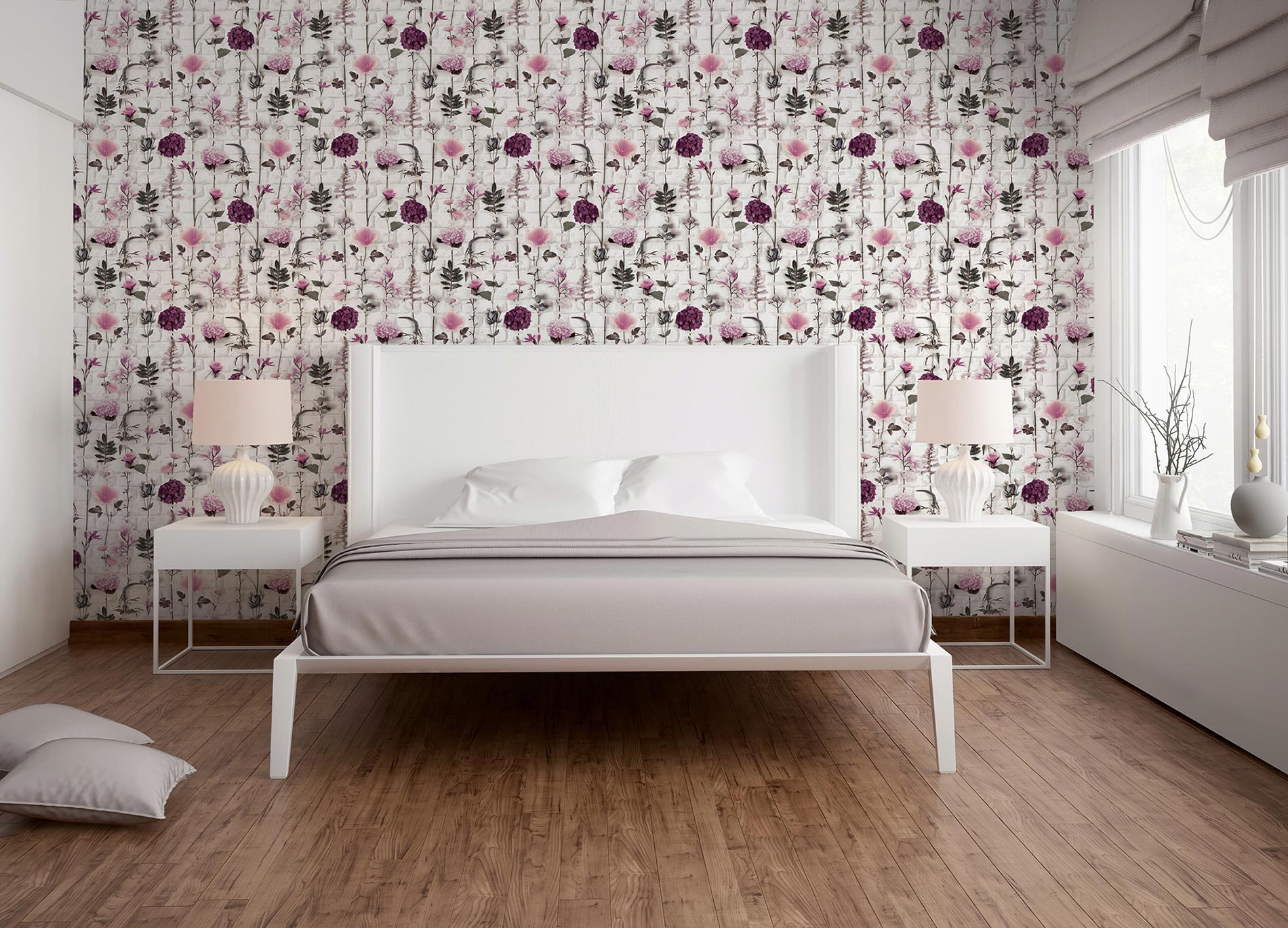 via b.b home passion
The wallpaper usually helps a free-furniture surface to stand out. On sale there are many types and I am sure you can find the one that suits you.
What's more, if you don't have enough space for a bedside table, you can insert some shelves on.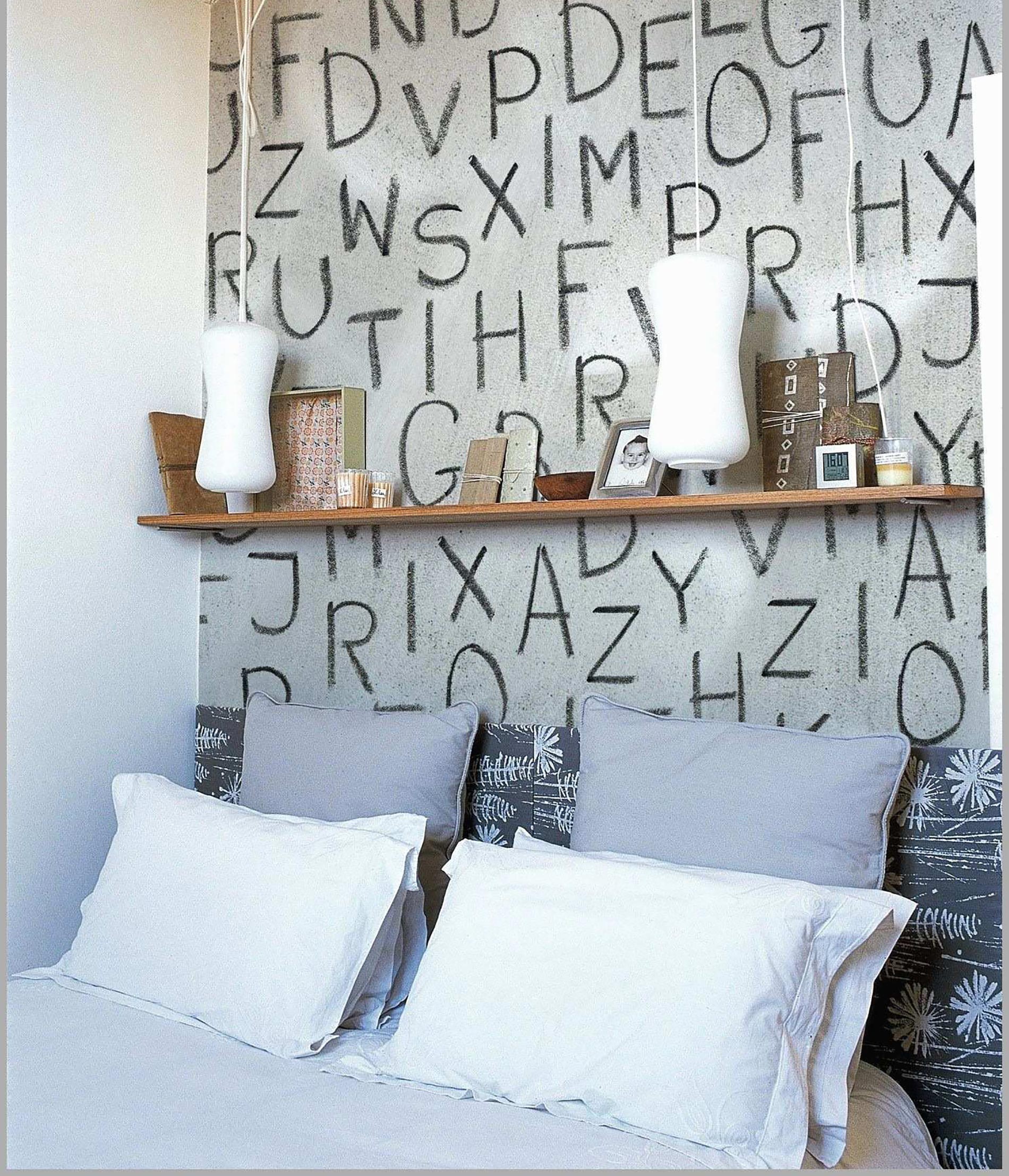 If the choice of a wallpaper is too strong, well you may prefer a white bedroom
The bridge bed wall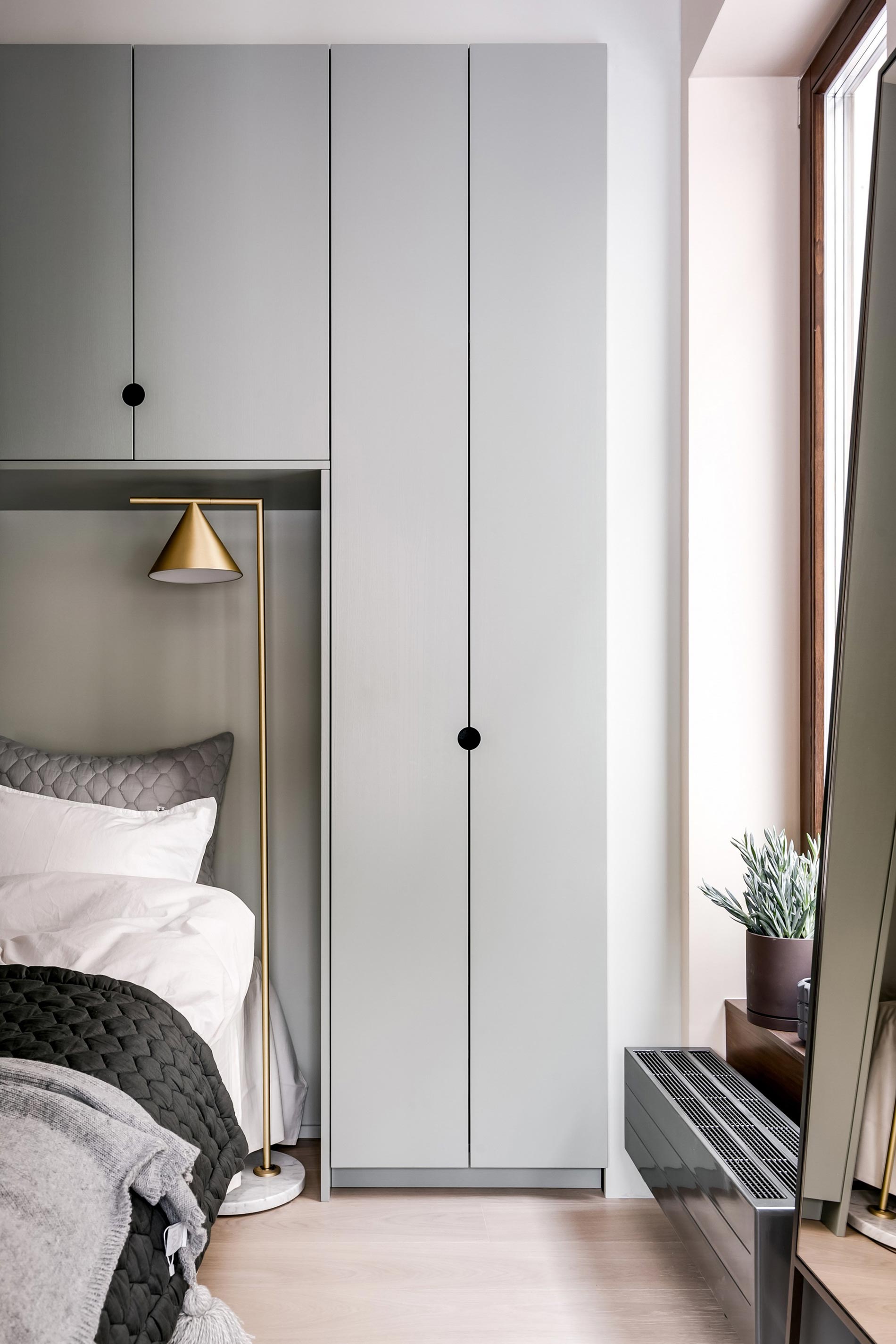 via Archidust
The bridge structures are coming back form the past, but, fortunately with brand new implications.
Its function doesn't limit to the "containing"one: let's forget olf beds surmounted by full and anonymous wardrobes. Now the bridge structure becomes the crucial point of the room, as it precisely designed in every detail.
However, if you would like to surround yourself by books, you could easily turn the bed wall in a library.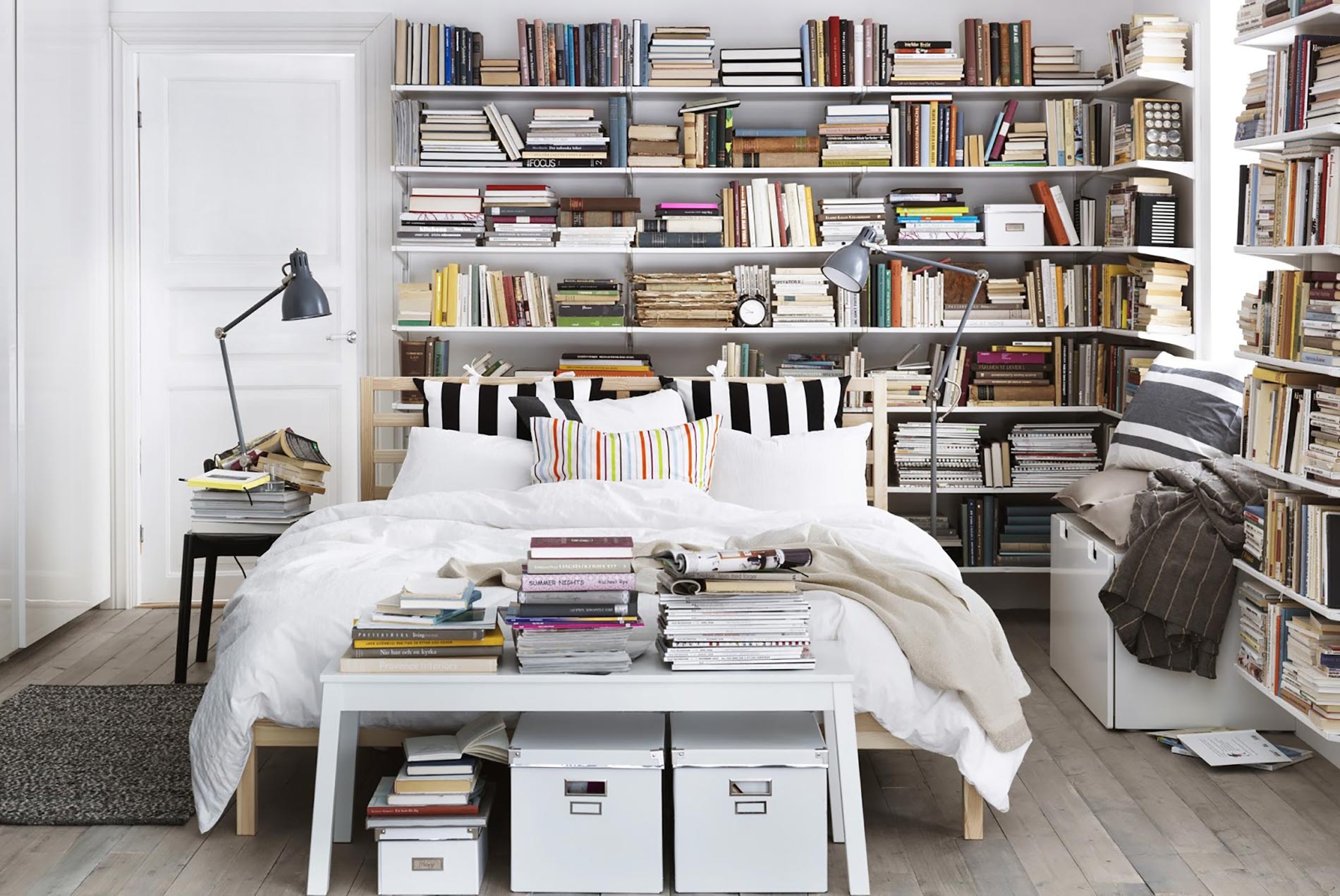 via Ikea
Wainscoting or half wainscoting bed wall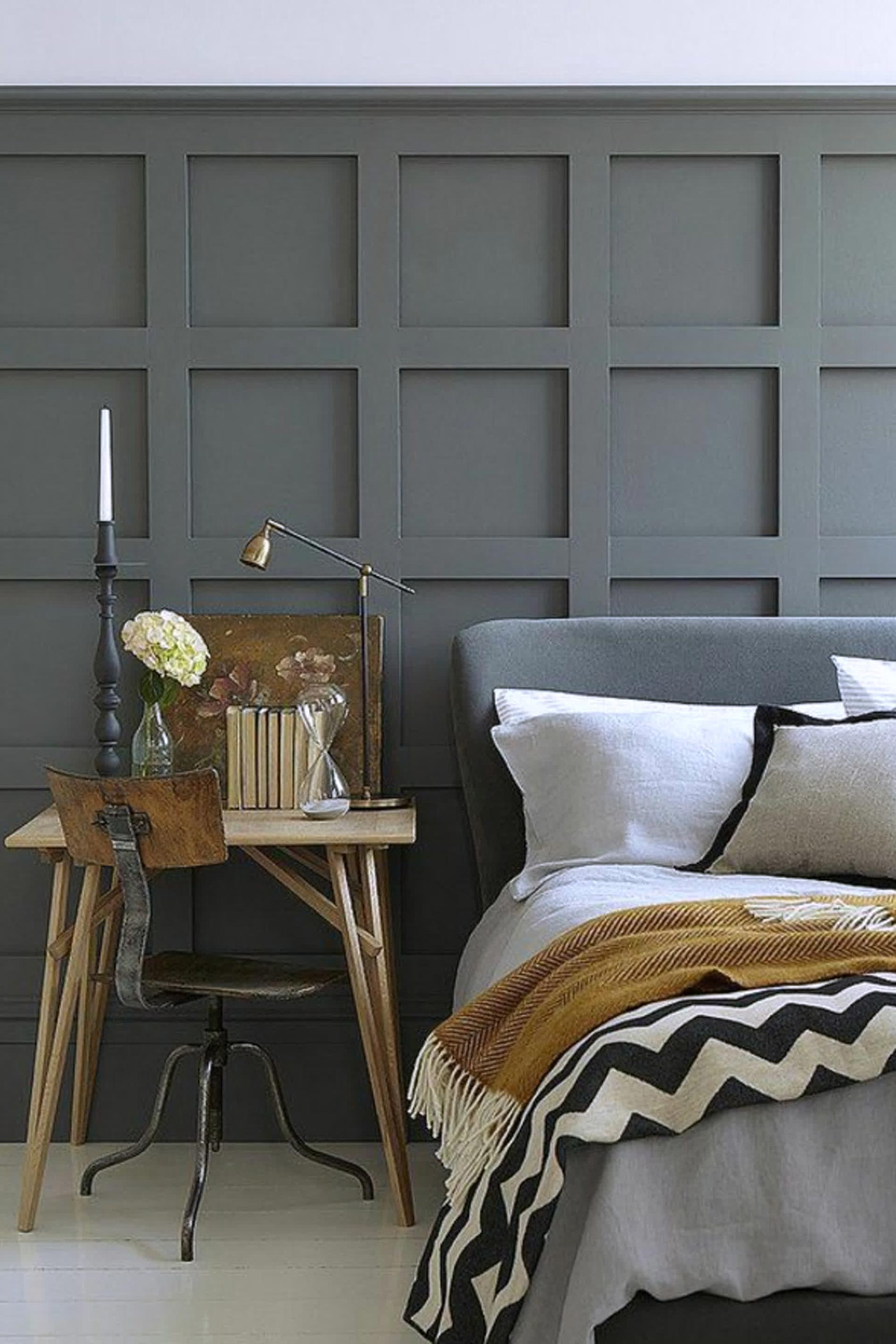 via come piace a te
We know, the wainscoting has made it big again and it could be used for the bed wall.
The options are numerous: the entire wall or just half wall, or even a wainscoting that will allow to put on objects and decor.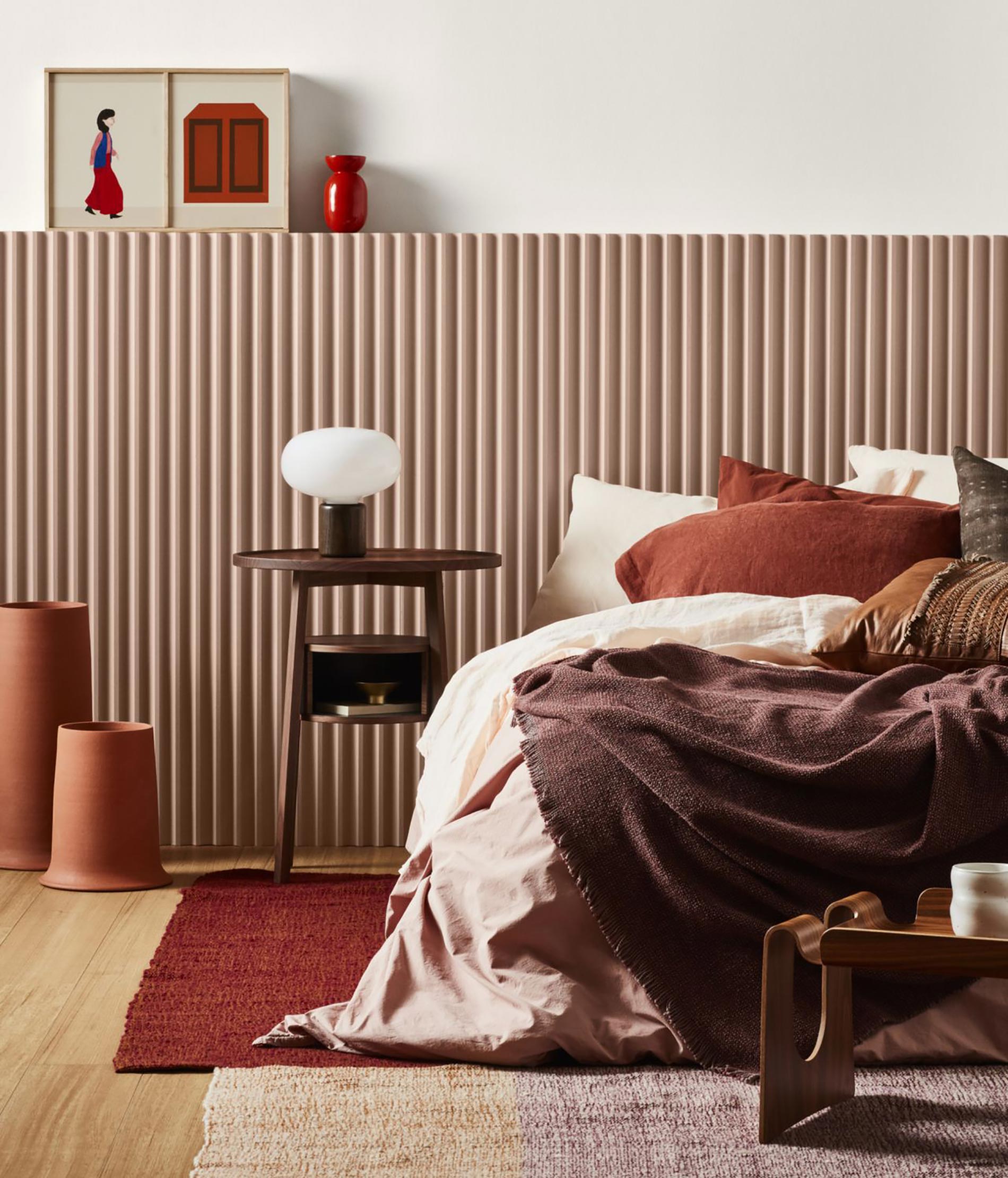 via Interiors Addict
The container bed wall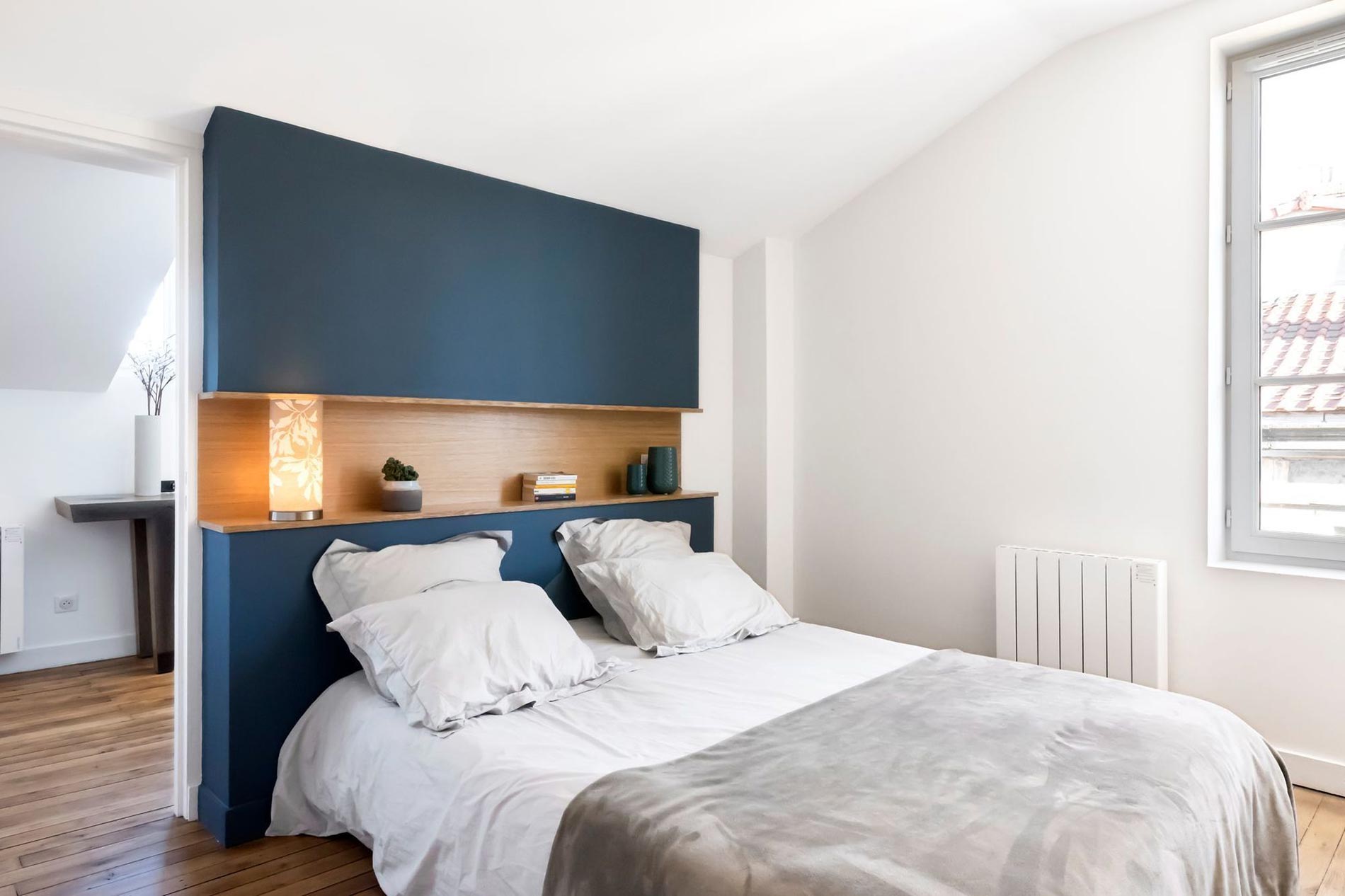 via Benoit Alazard
This is a much more impressive solution: a structure in plasterboard which makes a second wall made of full and void, containing spaces and support surfaces.
One more idea: the bedside lights could be inserted as appliques at bed level.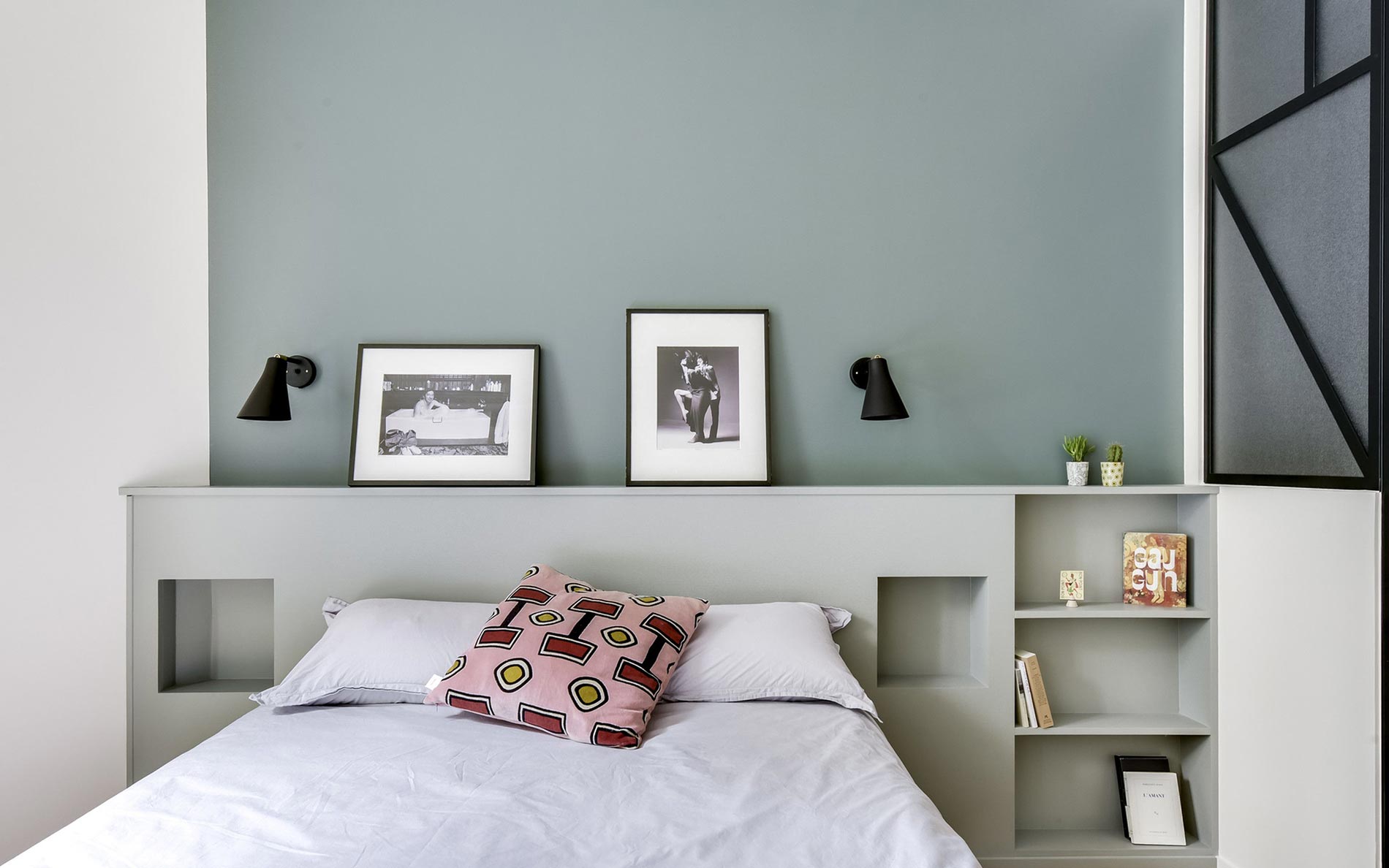 via Coté Maison
Like a gallery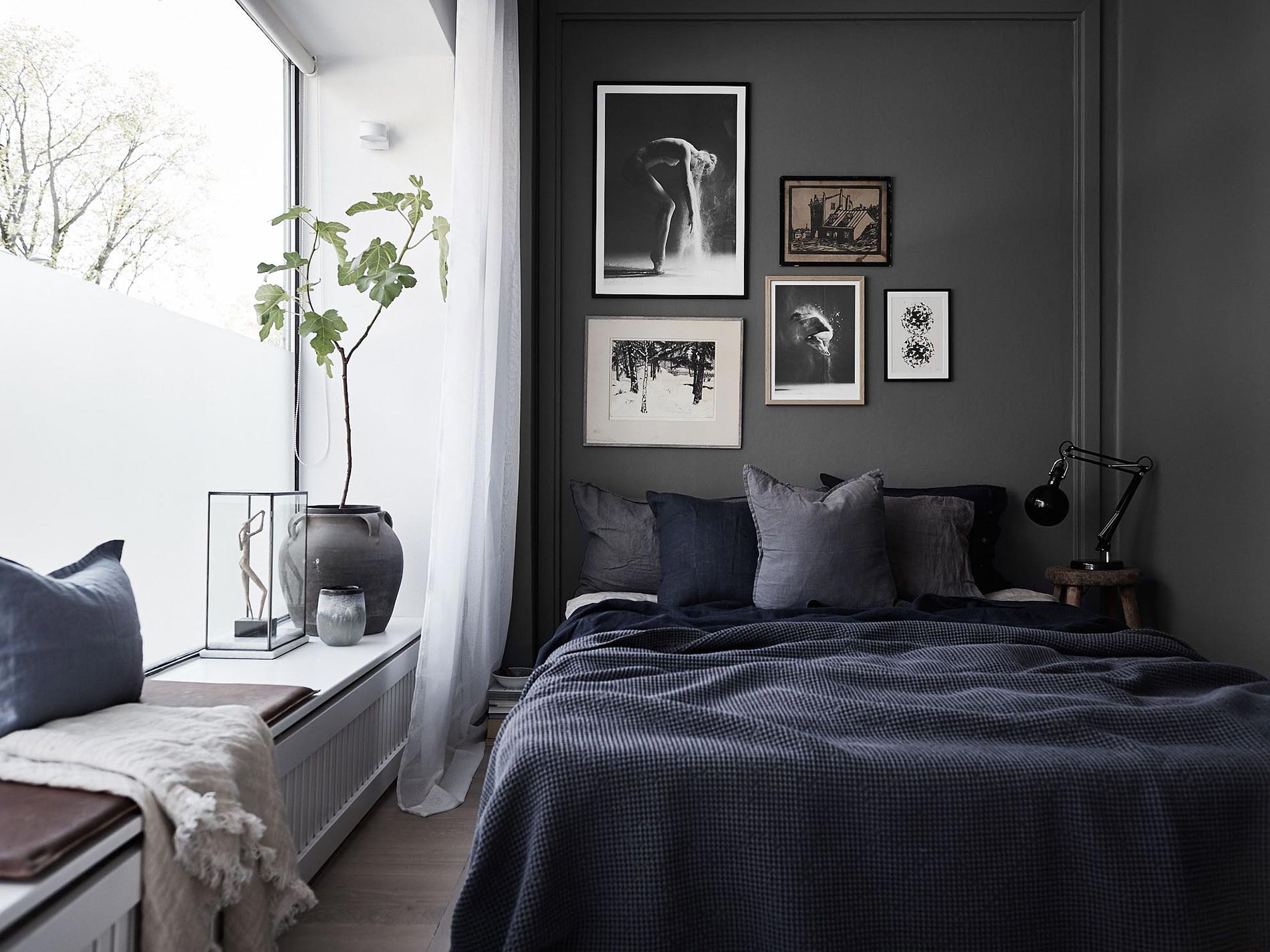 via Husligheter
In this case the intervention is easy: it requires prints and paintings, a good eye for simmetry and proportions, nails and hammer or tape and menpower.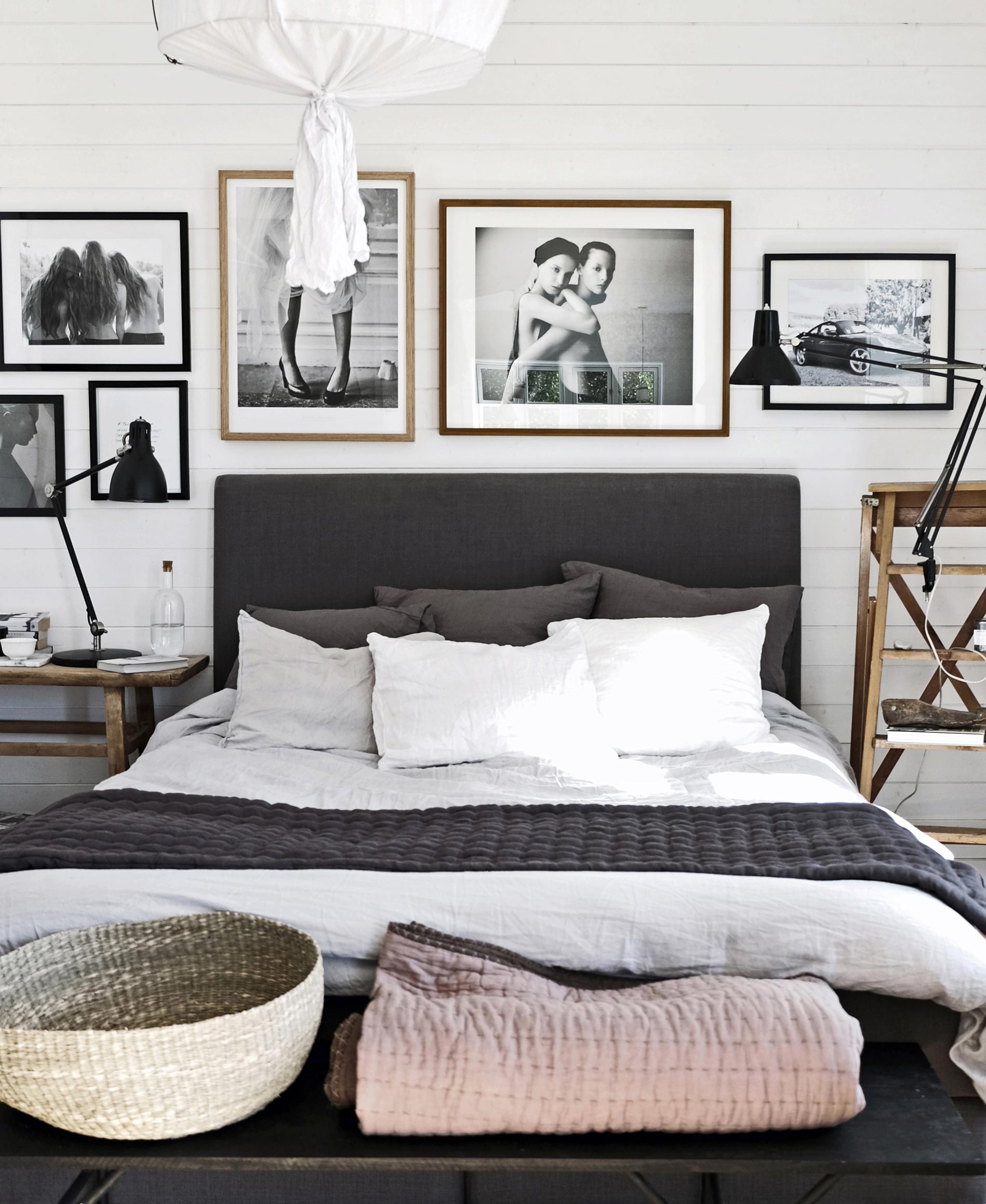 via Elle Decoration
The wall will get full of images, colours and shapes and it will turn into a great headboard.
Playing with the colour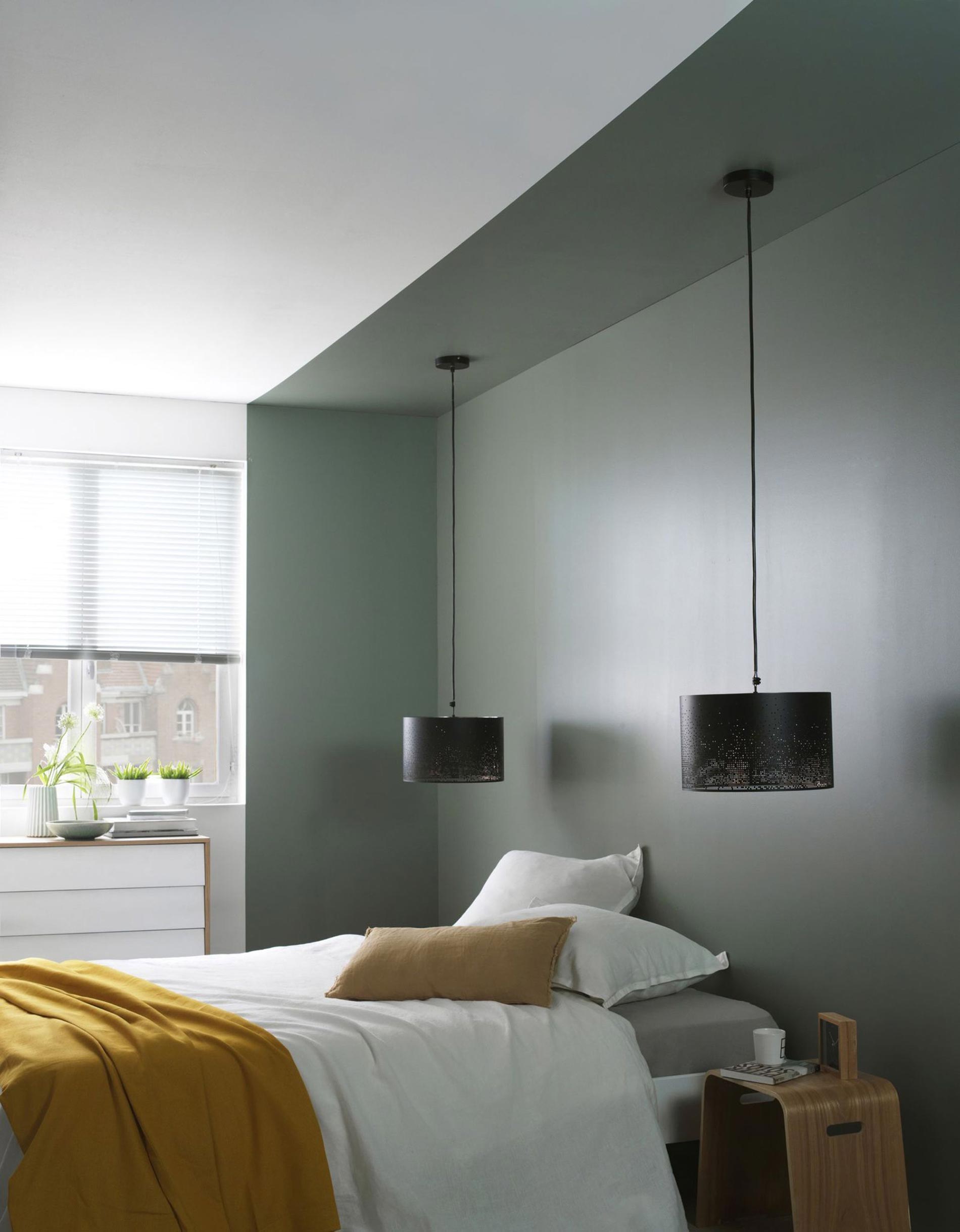 via metsom
There's no need of adding elements to the wall, only playing with colours you can create the sensation of a back bed wall. Sometimes, you can even mistake it with a wallpaper or a wainscoting, but acutally the magic is made by the paint!
And remember painting the wall is not a crime.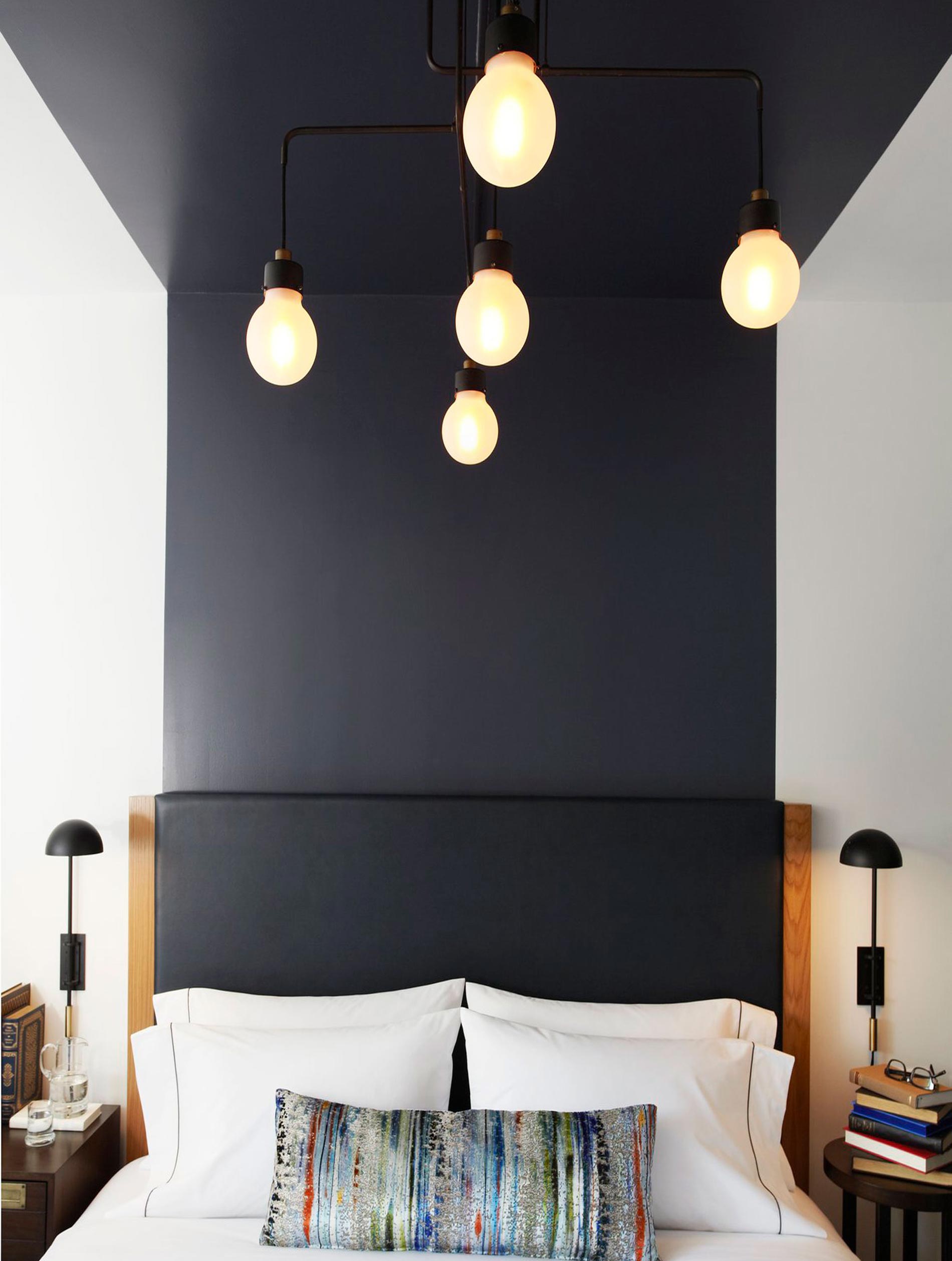 Curioso di sapere cosa abbiamo progettato e qual è stata la scelta per i nostri clienti?
Presto ti racconteremo tutto.
Are you curious to know what we chose for our clients and their choice?
You'll discover it very soon.
In the meanwhile, have a look to our PORTFOLIO