This post is also available in ITALIANO
The 35th edition of Cersaie 2017, the International Exhibition of Ceramics and Bathroom Furnishings, which was held on 25-29 September, has just ended.
I've been in Bologna all week with the WEBLOG team and Cristina Mandrini, editor for Il Bagno Oggi e Domani, and together we have brought to you a 24-hour livestream of Cersaie LIVE.
Five intense days, lost in the world of ceramics and bathroom furnishings, in search of trends and new technologies.
What's new in Cersaie 2017 | Cersaie 2017 news
Here are my favourites:
1. Milleluci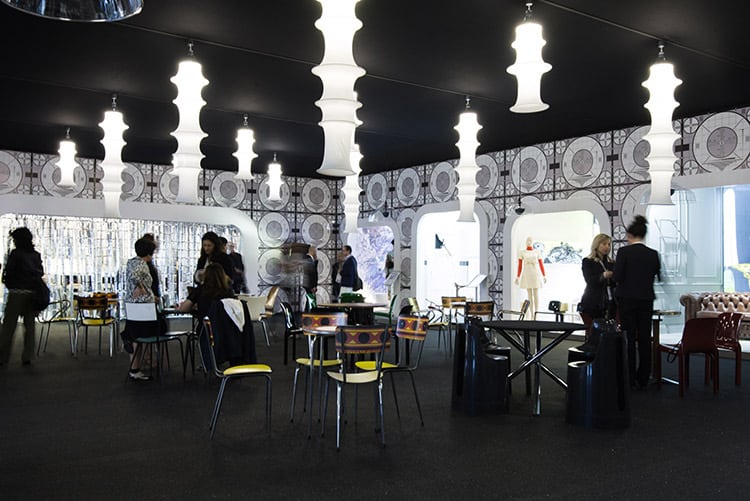 Again, this year me and my fellow WEBLOGgers were assigned a wonderful station: our space was called Millesocial and was part of the Milleluci exhibition.
This exhibition, whose name was inspired by the tv variety of the same name hosted by Mina and Raffaella Carrà in 1974, was divided into ten thematic settings, each inspired by a specific movie genre.
It worked as a multi sensorial pathway, with bright spaces highlighting the subject matter and original music that brought back memories.
2. Grand Carpet by Marazzi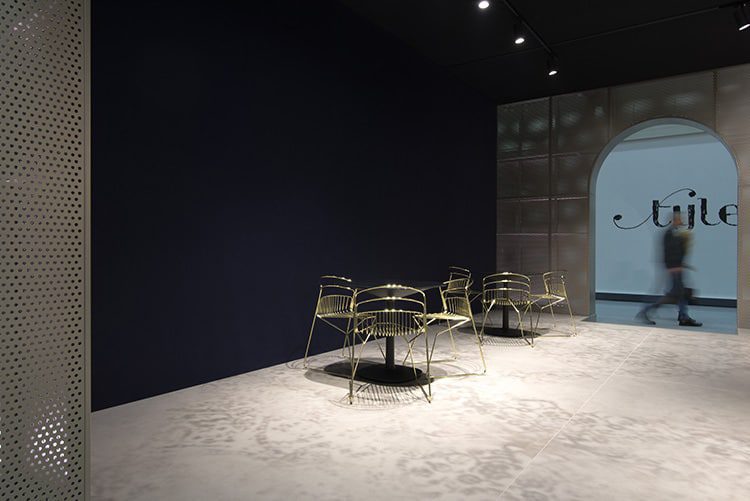 Antonio Citterio and Patricia Viel's project for Marazzi left me gobsmacked.
The slabs were laid inside a framework that wasn't neither opaque nor transparent: it was a dark space where the Gran Carpet was the only lit object.
Big slabs by Marazzi have an oriental-rug-like pattern with contaminations from Kolam's rice art and India's ritual tattoo art, Mehindi.
The result is a paradox between temporary decor and the endurance of grès porcelain stoneware: the material is enhanced with a decor which doesn't prevail over matter.
The oversized scale and the versatility of a geometric composition of parts that don't need to create a definite shape support the idea of symbolic decor becoming an evanescent and variable perception.
3. De Castelli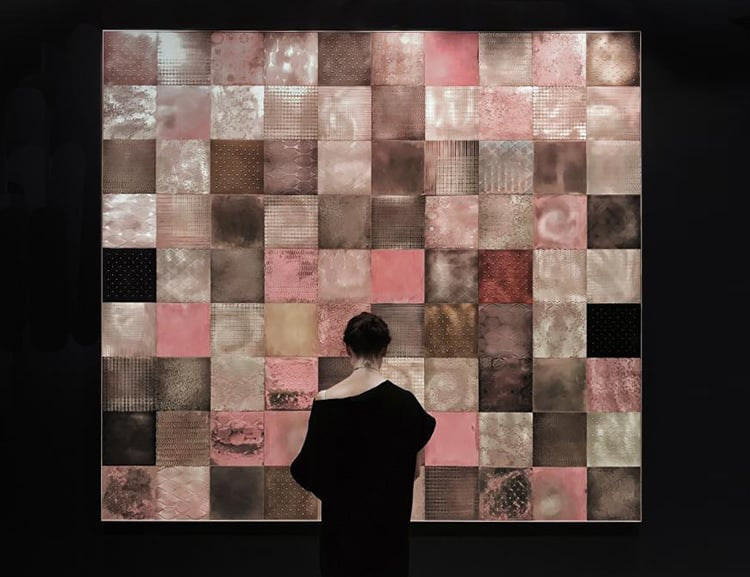 De Castelli is synonym with being able to use a fascinating material such as marble. At Cersaie De Castelli's space stands out because it's deeply different.
Because it doesn't imitate matter, it is matter.
4. Titti Tattoo for Flaviker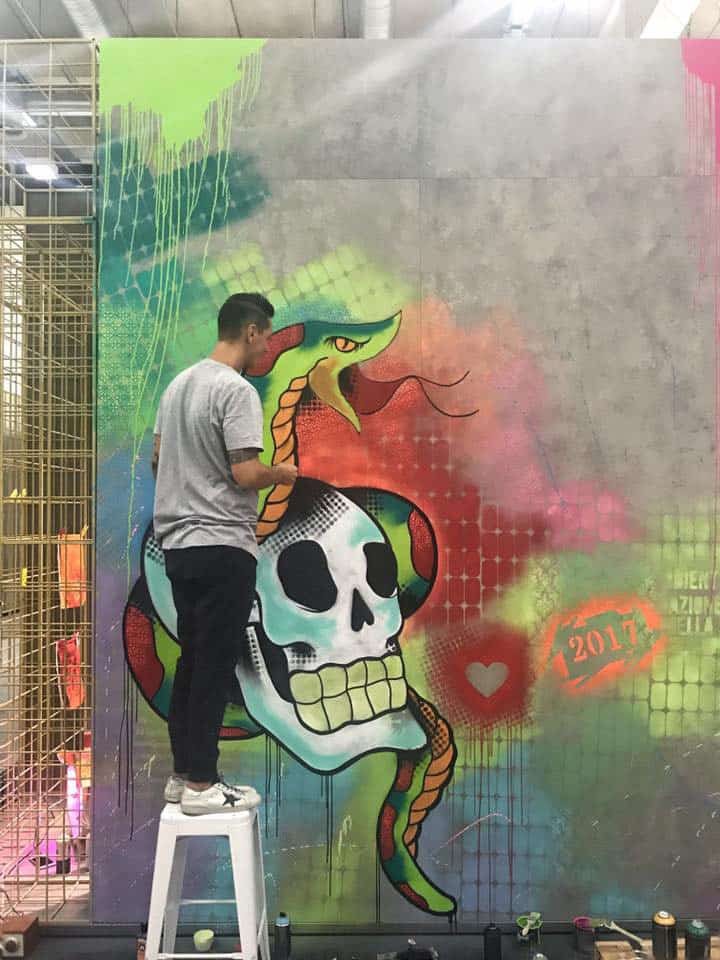 Very interesting is Flaviker's idea to bring grès porcelain to life with an artistic performance by Titti Tattoo. The urban-style maxi slabs were decorated in real time.
Grès porcelain thereby becomes a material with a strong historical and cultural identity: it tells the story of a country, Italy, of factories and graffiti.
5. Acquabella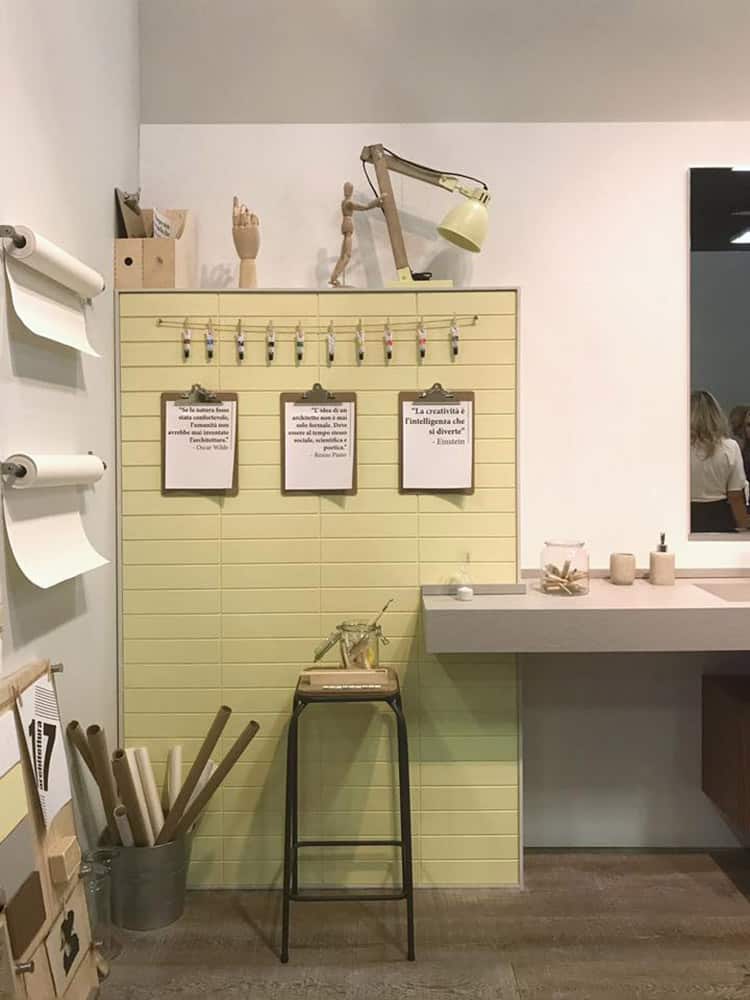 Acquabella is a Spanish company that produces shower trays, sinks, wallboards and shower fittings.
What struck me was the possibility to choose from more than 2,000 colours to make every element unique: the dream of any designer.
6. Lamina Glam by FAP Ceramiche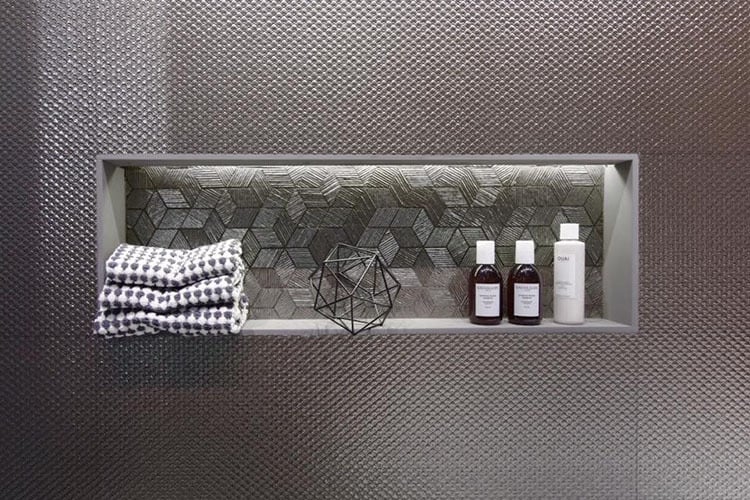 Lamina Glam is the innovating collection of white body ceramic tiling by Fap ceramiche, capable of combining artisan methods and luminous metal effects.
A mix of industrial style, urban taste and luxury.
5 chromatic urban hues: Silver and Caramel, expression of the bright and pure metals; Pearl, Taupe and Almond, pearly hues, shimmering and precious.
7. One week by BluBleu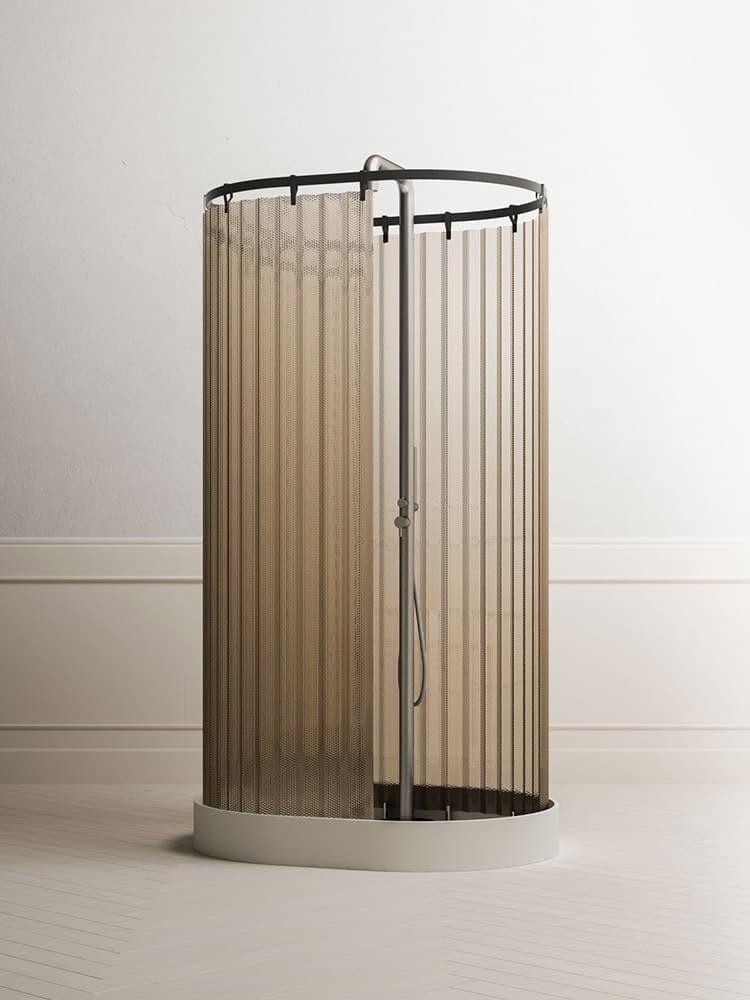 Organic and enveloping shapes for Oneweek collection by Blubleu, where lines, colours and materials chase after one another in bathtubs, sinks and showers resulting in a unique product which combines aesthetics and functionality in the best way possible.
Protagonist is the shower, in a collection of shower cubicles free from its normal rigidness and welcoming.
8. ABK Wide & Style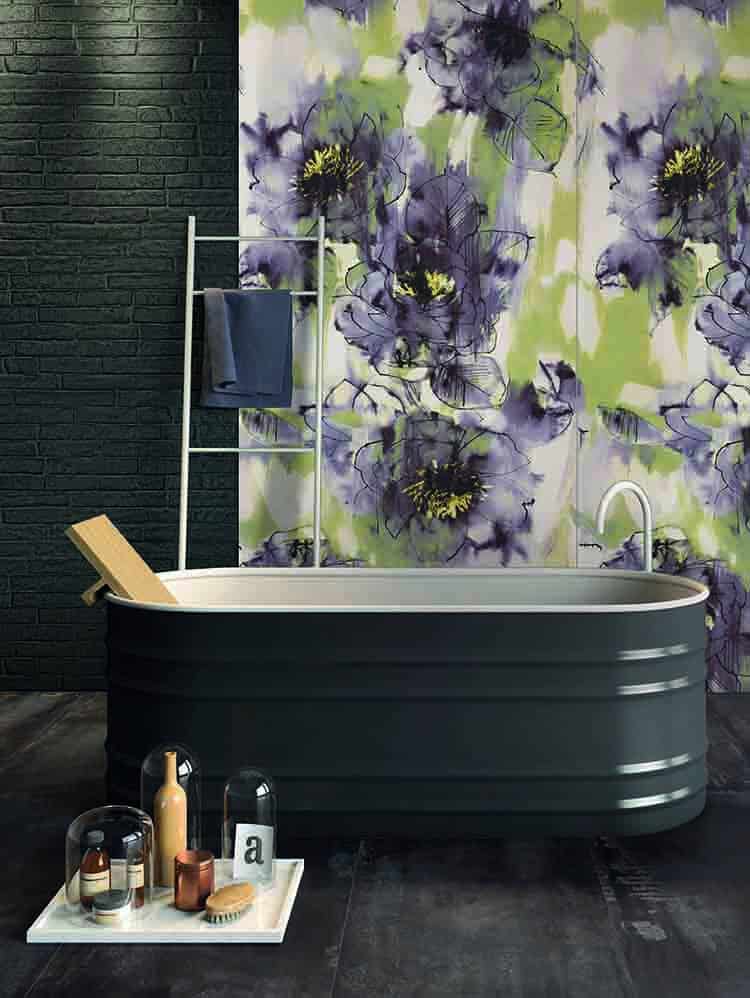 Wide tiles reducing grout lines and unleashing more creativity for houses, businesses and external facades as well.
ABK allows the designer to select a decoration and set the size of the wall to cover in order to have a tailor-made project.
9. Wall&Deco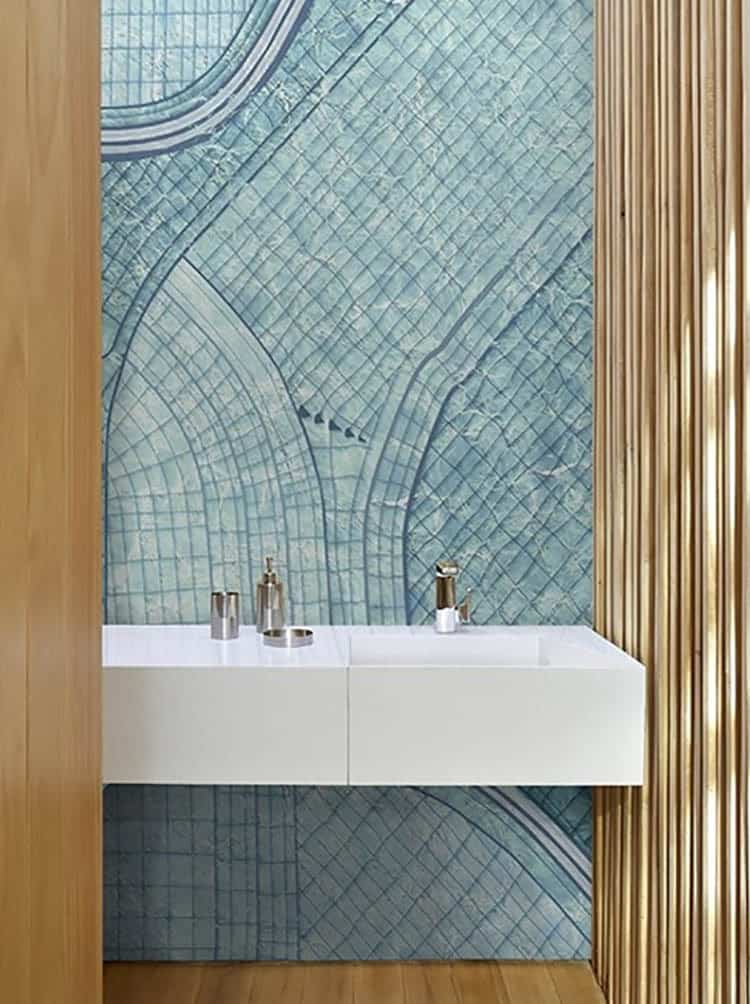 Wet system is Wall&Deco's patent pending technical wall finishing for damp environments such as bathrooms, fitness and wellness centers.
Compared to other wall finishings, Wet System is not only watertight, but it is also a decorative wall covering, which blocks water leakages to the underneath substrate offering a complete waterproof finishing for bathrooms and showers.
The bathroom becomes a space well-decorated and secure from a technical point of view.
10. Velluti by Artceram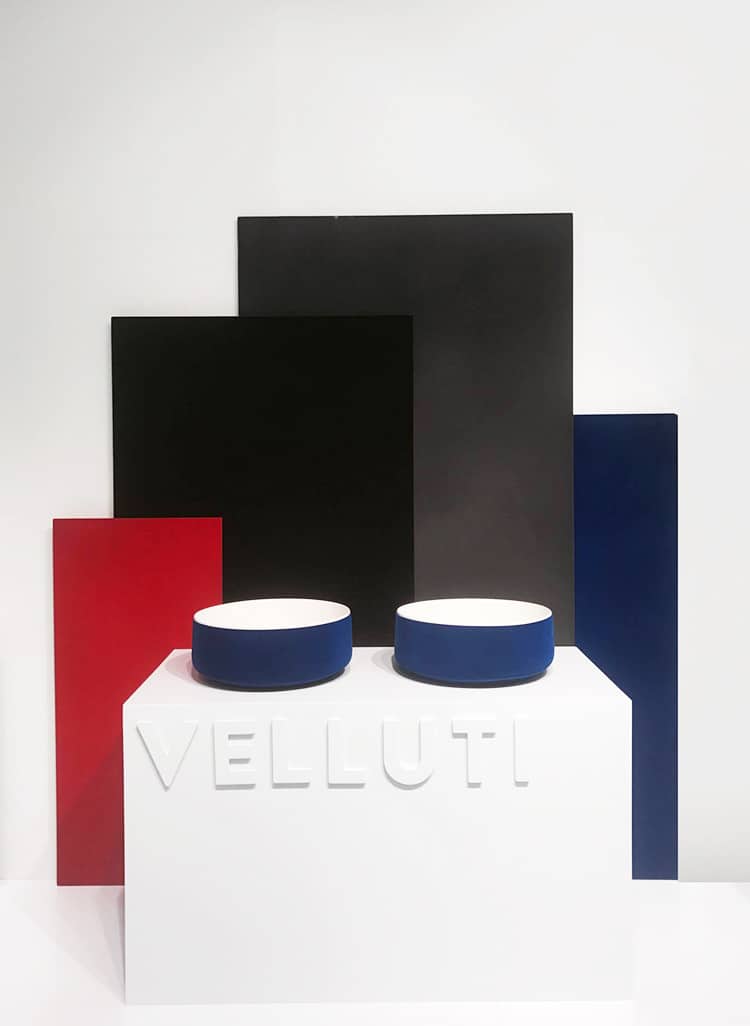 Finally, if in ceramic coverings one looks for the reproduction of the matter, in the manufacturing of elements like sinks companies move amidst shapes and colours.
Artceram showcases the velvets designed by Marco Paolelli and Sandro Meneghello: velvet covers vessel sinks with red, blue, dark brown and anthracite.  
11. The moments shared with #CERSAIElive team
5 days working closely with people who live 100 km from you could turn out to be very difficult.
And instead every time the WEBLOG team is in this position it rises to the occasion and manages to carry on a difficult job like a social livestream in a natural way.
It's been 5 tiring days, but what I'll remember are the laughs at Millesocial.
And for this reason I thank Nora, Elisabetta, Simona, Elisabetta, Davide, Cristina, Davide, Angelo and all the people who came to say hello.
Thank you!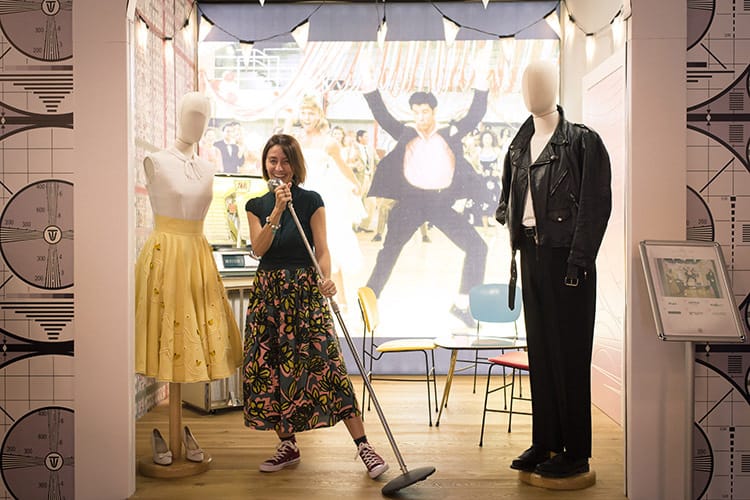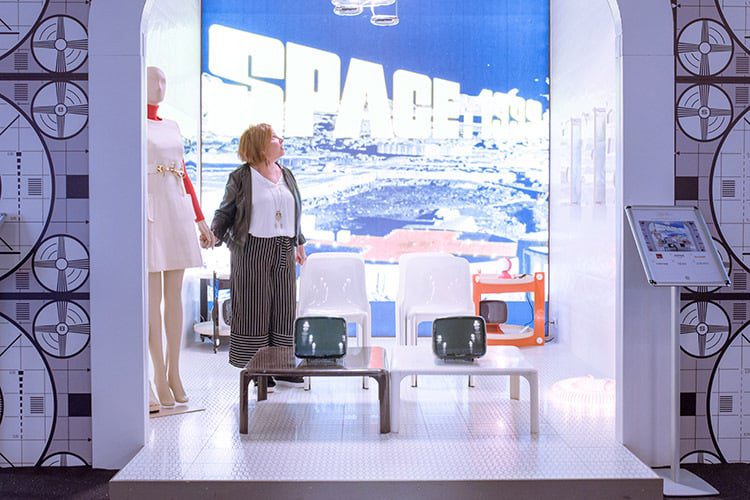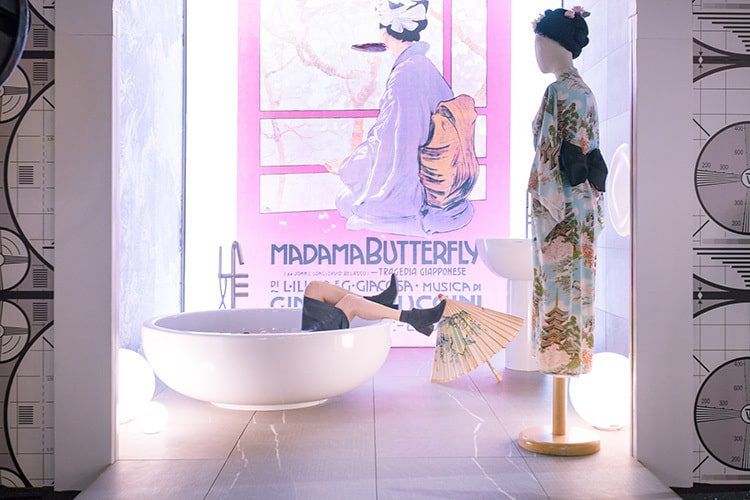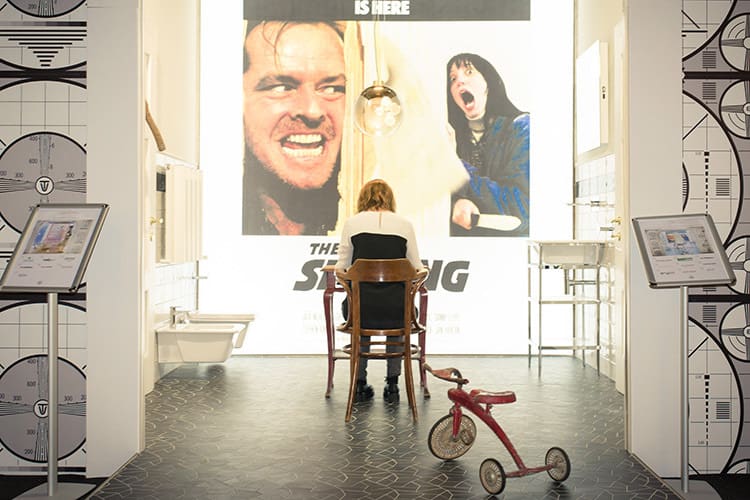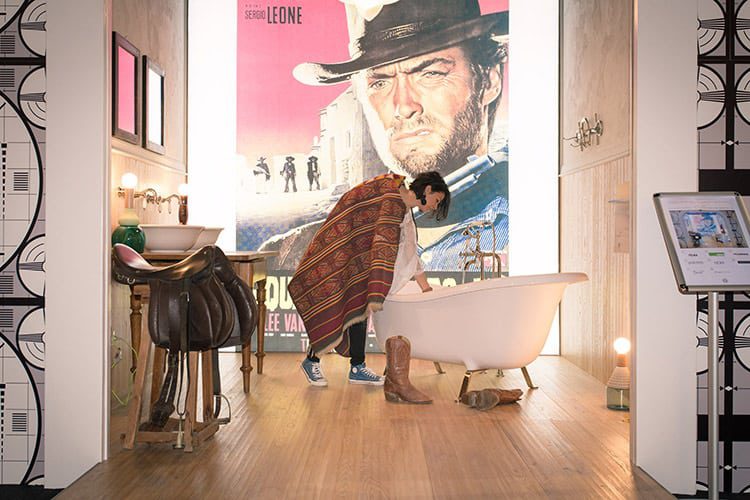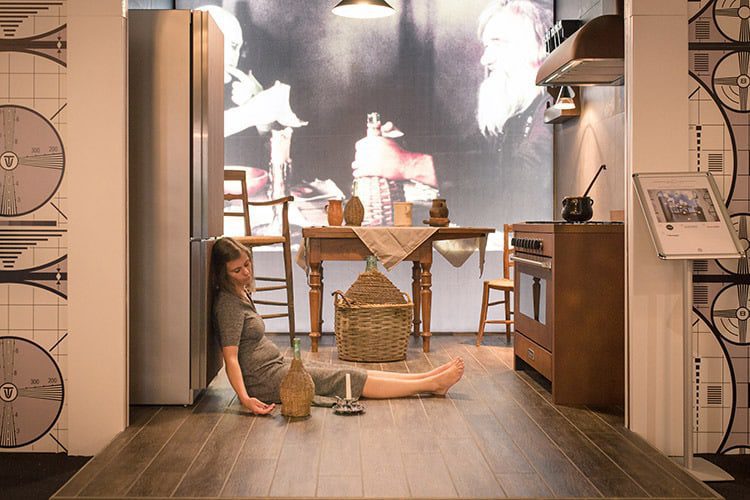 | ph. Davide Buscaglia |