This post is also available in ITALIANO
I met Sandro Meneghello and Marco Paolelli at ISH, in Frankfurt. We exchanged some texts on WhatsApp and agreed to meet at the ArtCeram stand between our commitments.I found two young people, very different from one another, who have been running a multi-awarded studio for years and, despite this, are able to tell their story in a very casual way.
We talked about design, Salone del Mobile, but most of all about bathroom decor: this is the field that gave them notoriety and that I have been learning about this past year, thanks to WEBLOG and the specialized magazine Il bagno Oggi e Domani.
Paolelli Meneghello Interview
Who are Marco Paolelli and Sandro Meneghello?
Sandro | Let's see… something about us: we started 11 years ago. I'm from Treviso, he's from Viterbo. We both studied at Politecnico di Milano where we met. Each had his own experiences: I went to London for my Erasmus exchange, he went to Trondheim. After University we wanted to start something on our own (and maybe it was a crazy idea), and we were able to work with two companies in the field of bathroom because we had written a thesis about this sector with Roberto Palomba. That was the starting point of our journey: beginning with the ceramic we started working on bathroom furnitures, on faucets, bathtubs and showers. These were complementary products for that kind of space, but different in terms of product types, materials and engineering. We trained in this field and grew up a lot.
Marco | At that time the bathroom sector was expanding, there was no crisis. So we were able to gain much experience. This was our journey from 2006 to 2010. From 2010 onwards we started outreaching outside the bathroom sector, and to concentrate not only on home furniture, but on generic products as well: pens, glasses, watches. We like to apply our design techniques to different products, from needles to fixtures. We think that if you work everyday within the same sector you lose your ability to go beyond and innovate.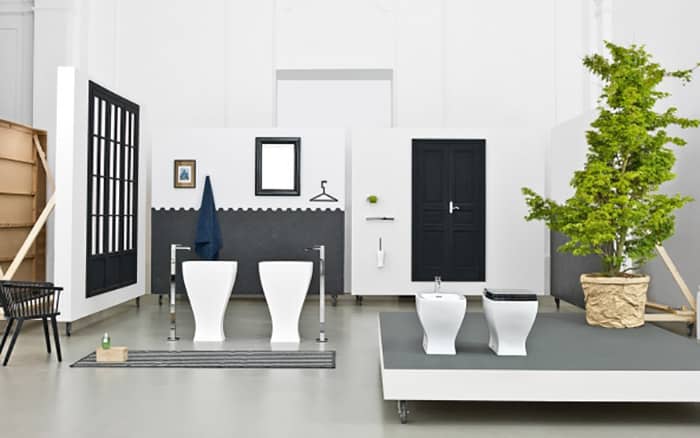 University
Why did you write your thesis about a bathroom product? Was it purely by chance or was there a reason behind it?
Marco | I'd really like to invent a story about this, but in reality it happened by chance, more or less. I come from the region of ceramics, but I didn't want to work there. I ended up writing my thesis with Roberto Palomba, who at that time was working almost exclusively with bathroom decor. He heard my accent and forced me to work closely with my region so that I could gather as much material and information as possible. Looking back, he was right. It was a sort of mannerism of mine that I didn't want to go back to my region. But today I can say I am very happy I did.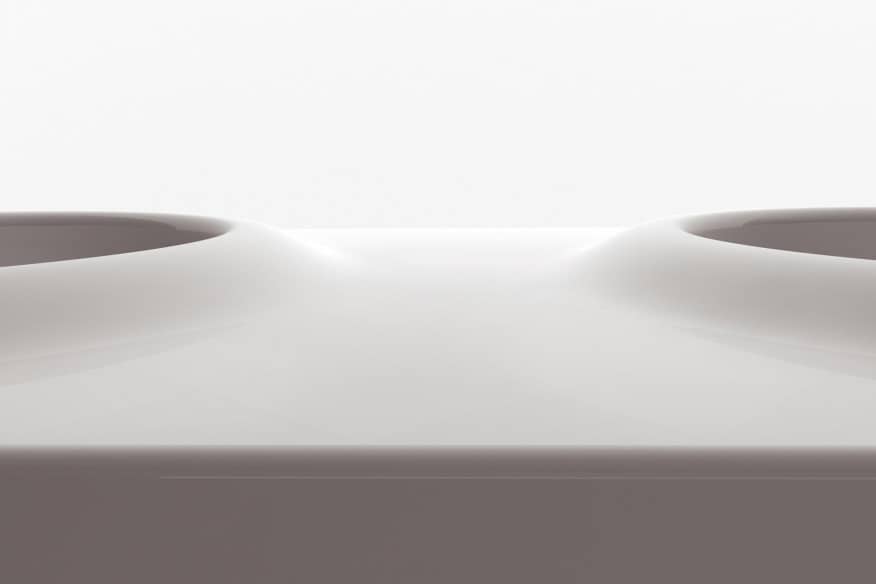 ?
And what about your thesis?
Sandro | My thesis was more generally about home furnishing. I wrote it with LucePlan's Paolo Rizzato about a furniture system. My thesis had nothing to do with bathroom furnishing. I started working in that field with Marco, the moment we realized that we had concrete possibilities to start and so we focused on that sector. Strategically, it's been a winning move, because that sector was growing rapidly and there was room to improve and be noticed. It's been a strategic move because it was a relatively small sector, so you could enter and move easily within it: you could get to know it and use the different companies' expertise.
Marco | It's a very empathetic environment, as opposed to the field of home furnishing, where everyone is bombarded with information and feel like they're accomplished. This is a more personal environment: meritocracy exists. You are recognized for what you do, and not for your brand. When we entered this field we were 26 and we've been able to build a story.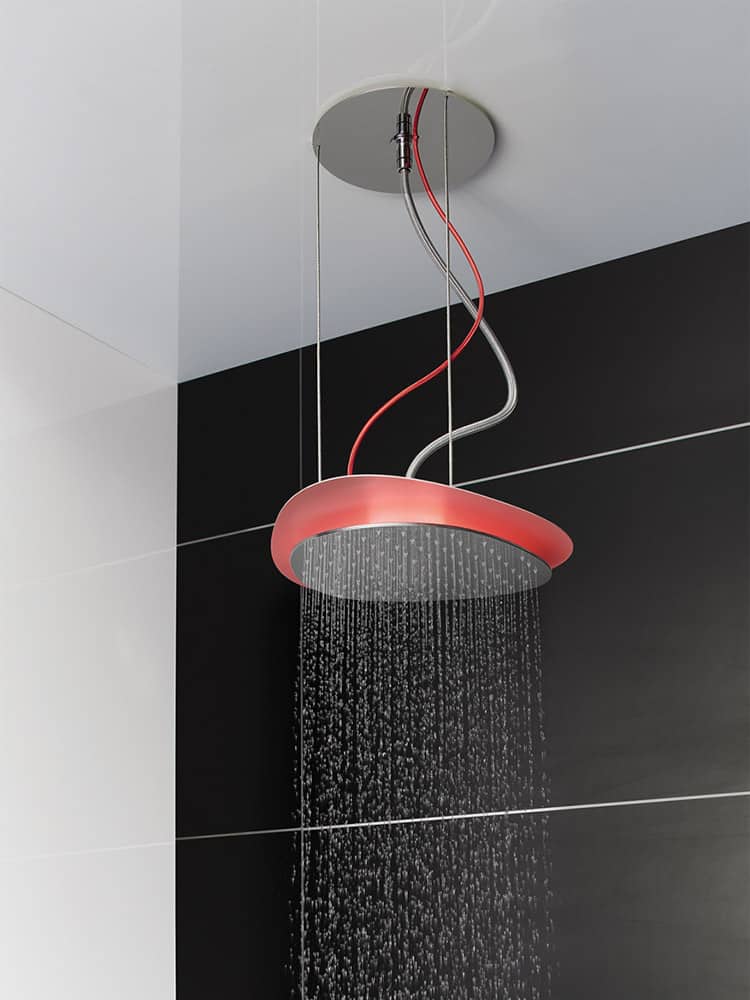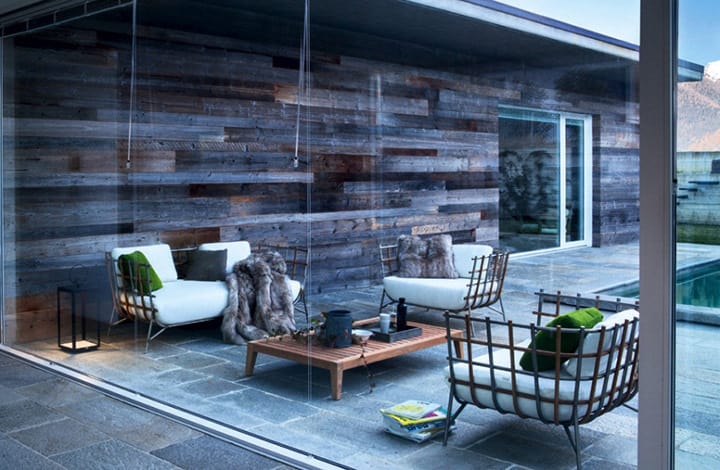 The project in Paolelli Meneghello studio
You mentioned your process. How does it work? What are your roles?
Our studio is composed of 5 people. It's a good number of people for a studio that works only on one product, but it's a place where the roles are not defined. For us it's important to maintain control over our projects: each product doesn't leave the studio if it hasn't been overseen by both of us. I may concentrate on some projects and he on others. And we have different roles within the studio concerning administration and communication. Each has his own roles, or his own inclinations, but we tend to do the brainstorming and research parts together.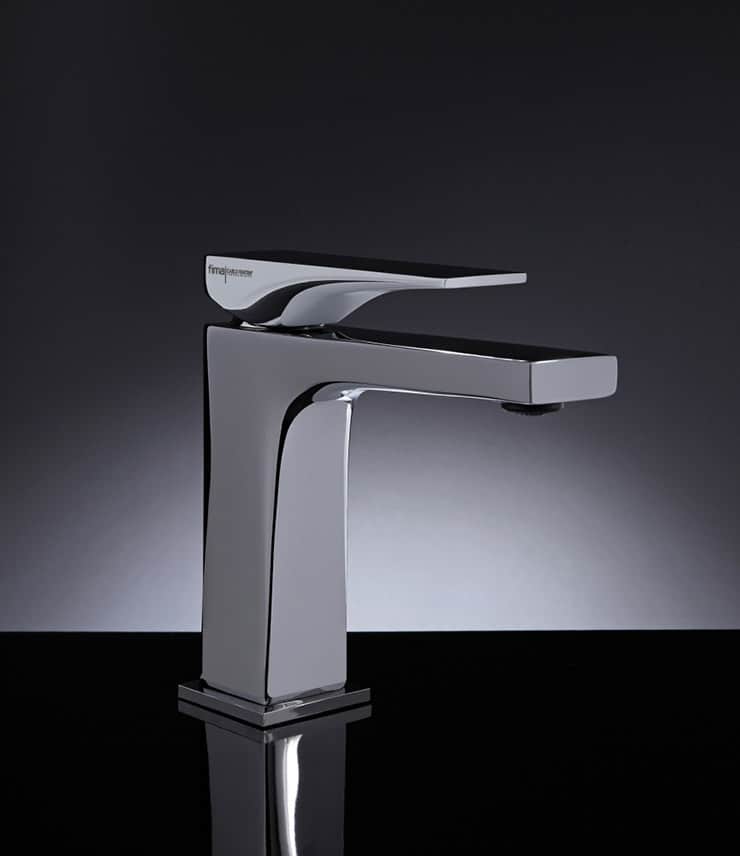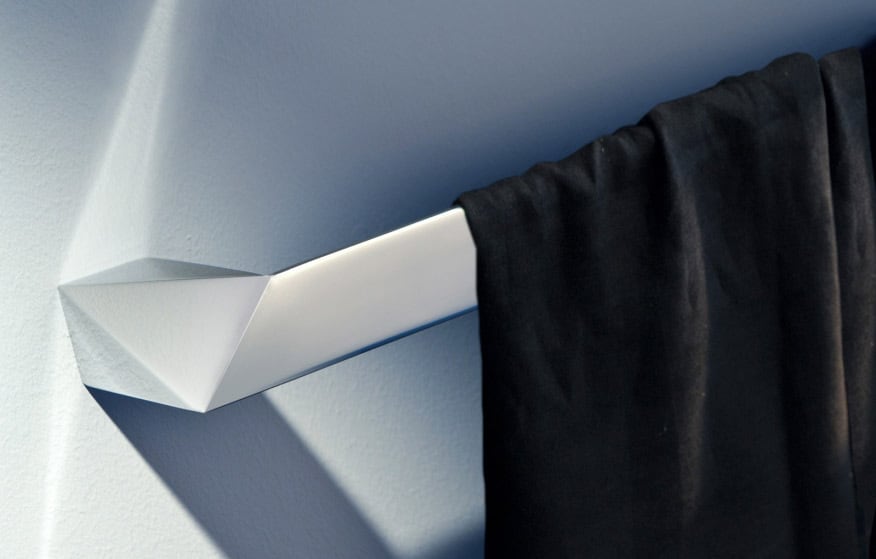 The product
This is a question that I ask in all my interviews. Choose one of your products and describe it as you would to someone who can't see it.
Marco | Les arc is a system of outdoor padded elements and it's the best expression of tridimensional decor brought inside the company (Unopiù) that produces it. I talked about it, but you can't understand because you can't see it, so let me try again: it's a series of arches intertwining like in a wicker basket, that composes the backrest of these padded elements.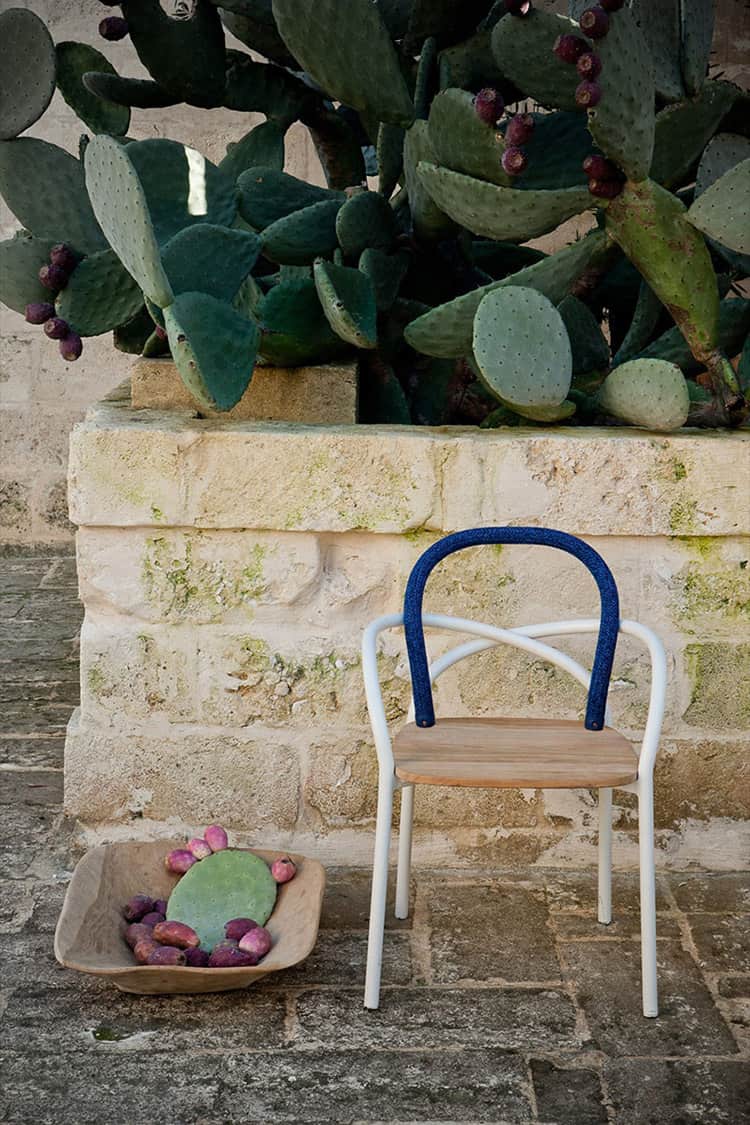 Sandro | Cavalletto is a way to arrange in a different manner the elements you find near the sink. Cavalletto is a linear ceramic plank where you apply all the elements; there's a light, the sink, a flat surface, a towel holder. It's a product I'm particularly fond of because it represents our way to reinterpret and work in an innovative way.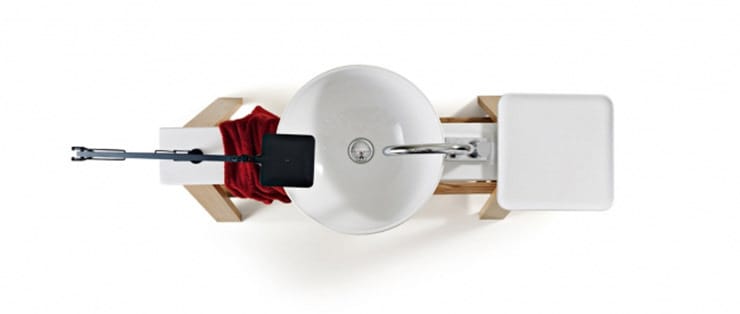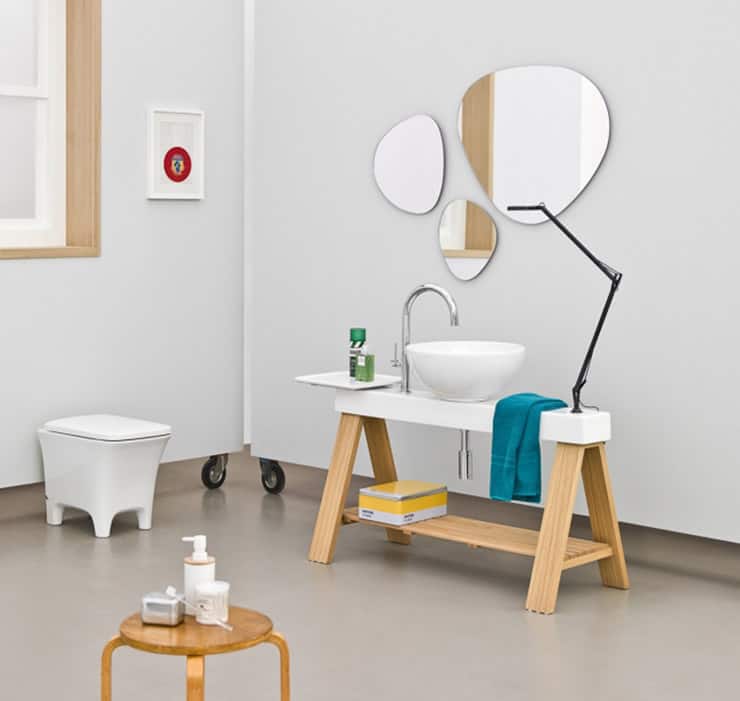 Art and design
What's the difference between art and design?
Sandro | Both of them have a strong element of creativity. In design creativity serves a purpose and is restrained by the limits imposed by production, market and brand identity. Art doesn't have these limits or purposes, so creativity is at its peak.
Marco | I want to add something about problem solving: we consider design as a creative way to solve a problem… and we're good at it. We'd be terrible artists.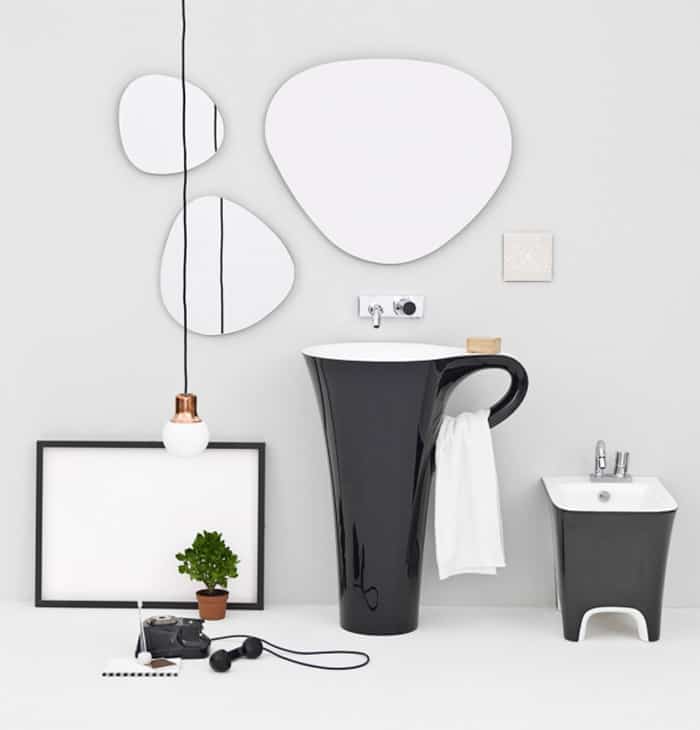 This is how this interview to Paolelli Meneghello ends.
Here you can find all my interview: