This post is also available in ITALIANO
Living room style. A house for all tastes in one showroom: now it's possible at Conforama Torino.
Indeed, as I had already mentioned here, while I was in Paris for Maison&Objet and Paris Design Week, in Turin they inaugurated a new Conforama store in Settimo Torinese, to be more precise inside Settimo Cielo Retail Park.
I couldn't go to the inauguration, but I went through the catalogue and had a look at their online shop to see if they had something of interest for my clients.
Here are three very different moodboards meant to meet three different tastes, three different budgets and three different types of people. In short, here are three ideas to furnish your living room.
1. Natural love Style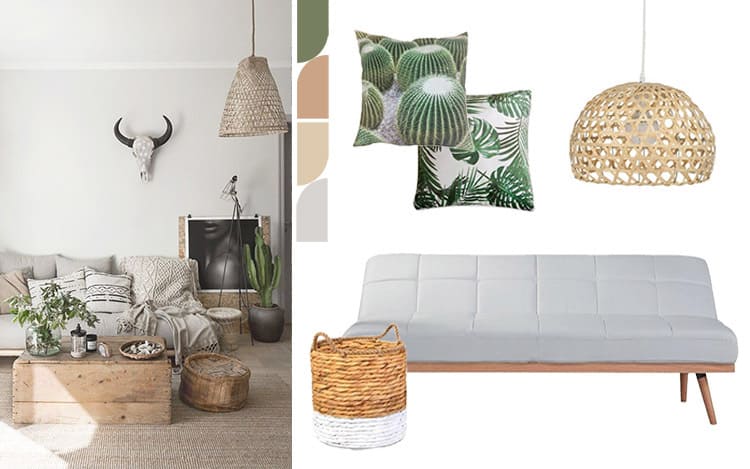 First of all, a space dominated by natural materials: beige, green and bianco alternate to relax your eyes and reflect the light. The lines should be soft and natural. The wood should be pale and it goes with other materials, such as jute, raffia and bamboo. Natural prints are the ideal solution to give your room a touch of green if you're a black thumb.
For this moodboard I've chosen:
TOTAL > 329,95 €
2. Industrial Vintage Style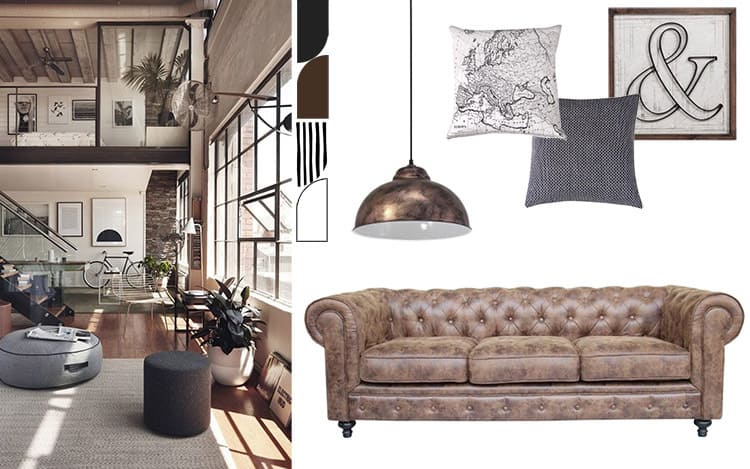 For this vintage and industrial space a leather Chesterfield couch is a must. The colours are: brown, white and black. The wood is dark, and so is the leather of the couch. As for the accessories, the perfect material is welded aged copper, or iron.
For this moodboard I've chosen:
TOTAL > 484,95 €
3. Nordic Pastel Style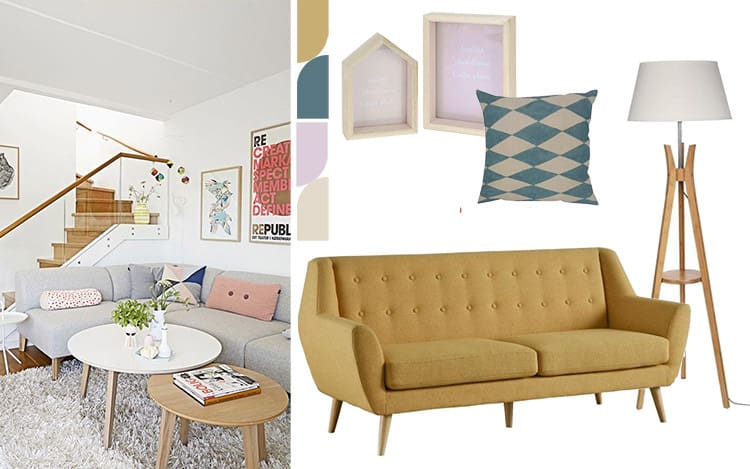 Finally, a nordic-pastel space needs light. It's perfect for a family with small children who live their home as a playground, where they experience colours. Colourful fabrics and pale wood are the perfect combination to create a romantic and delicate room.
For this moodboard I've chosen:
LEGNO > 2,99 €
ROMBI Pillow > 6,99 €
BETTY Sofa > 459,99 €
LEDA Lamp> 99,99 €
TOTAL > 569,96 €
What are your thoughts? What's your favourite selection?
Are you designing your home but you don't know where to start? Have a look at my SERVICES and PORTFOLIO.