This post is also available in ITALIANO
I have desired a personalized map for over a year. I need to remind myself of what a house is, because in these last years of continuous journeys and shuttling between Piedmont and Liguria, it often happens not to know where I am  when I wake up in the morning.
And then I met Grafomap on Instagram, and I immediately fell in love.
Grafomap is a Latvian company which permits to create custom maps to decorate your home.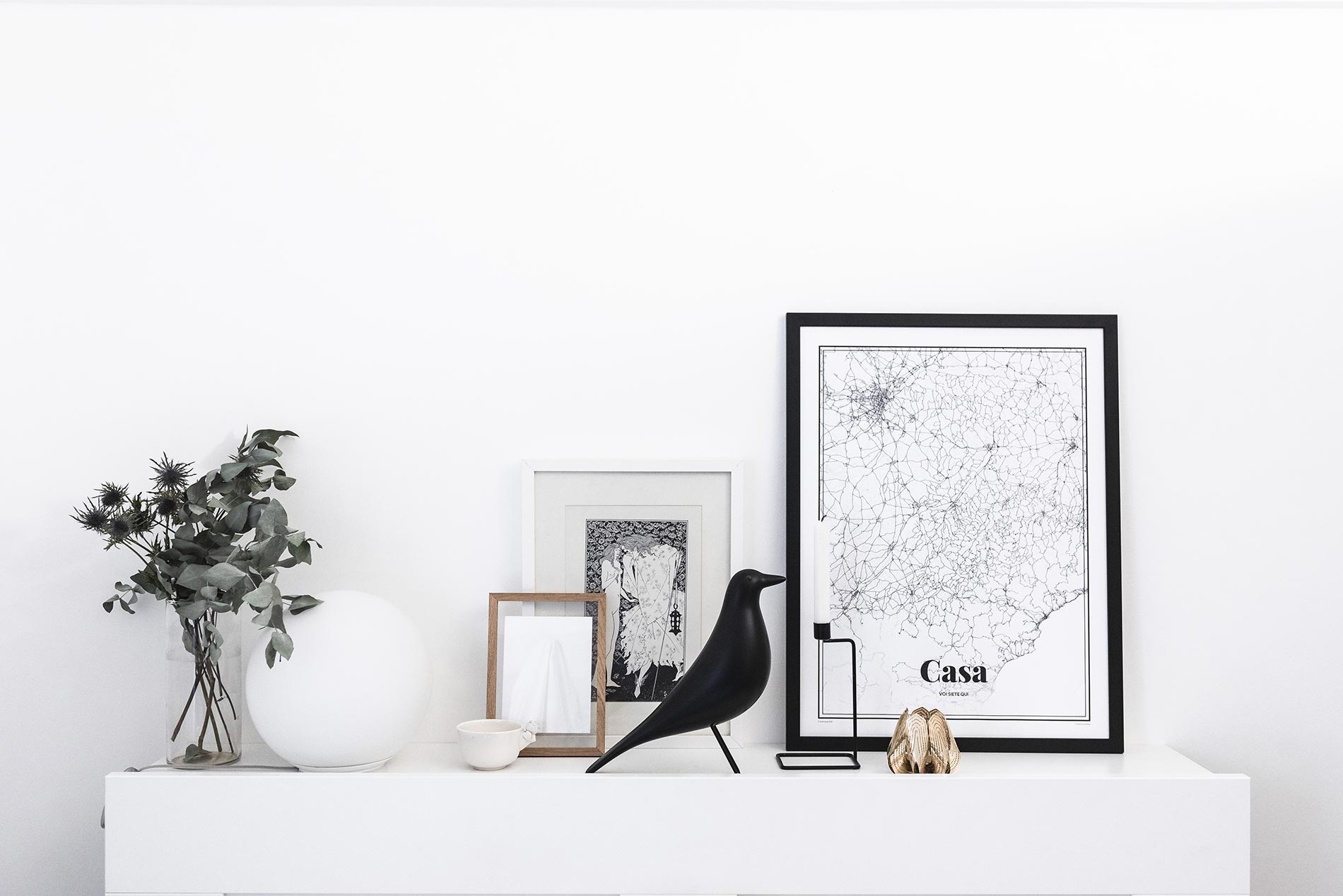 How does it work
The first thing is to choose a place: Davide and I chose a rather large area, between Turin and the province of Savona, because for both of us these two places are HOME.
Once you have chosen the place to print and the size of the map (just click on a + or – to change the scale of representation), you can choose the style of the map. We could not give up our beloved black & white, which is called minimal on Grafomap, even if the other 8 options were actually very interesting.
Selected place and style, Grafomap allows you to customize the lettering at the bottom of the map: in our case, for example, as we didn't choose a defined place, we decided to simply write Home: home is where our map is 😉
Last but not least, Grafomap also allows you to select the type of print; you can order on the website:
the simple poster printed on paper
the poster printed on paper with wooden frame
printing on canvas
all in two different sizes.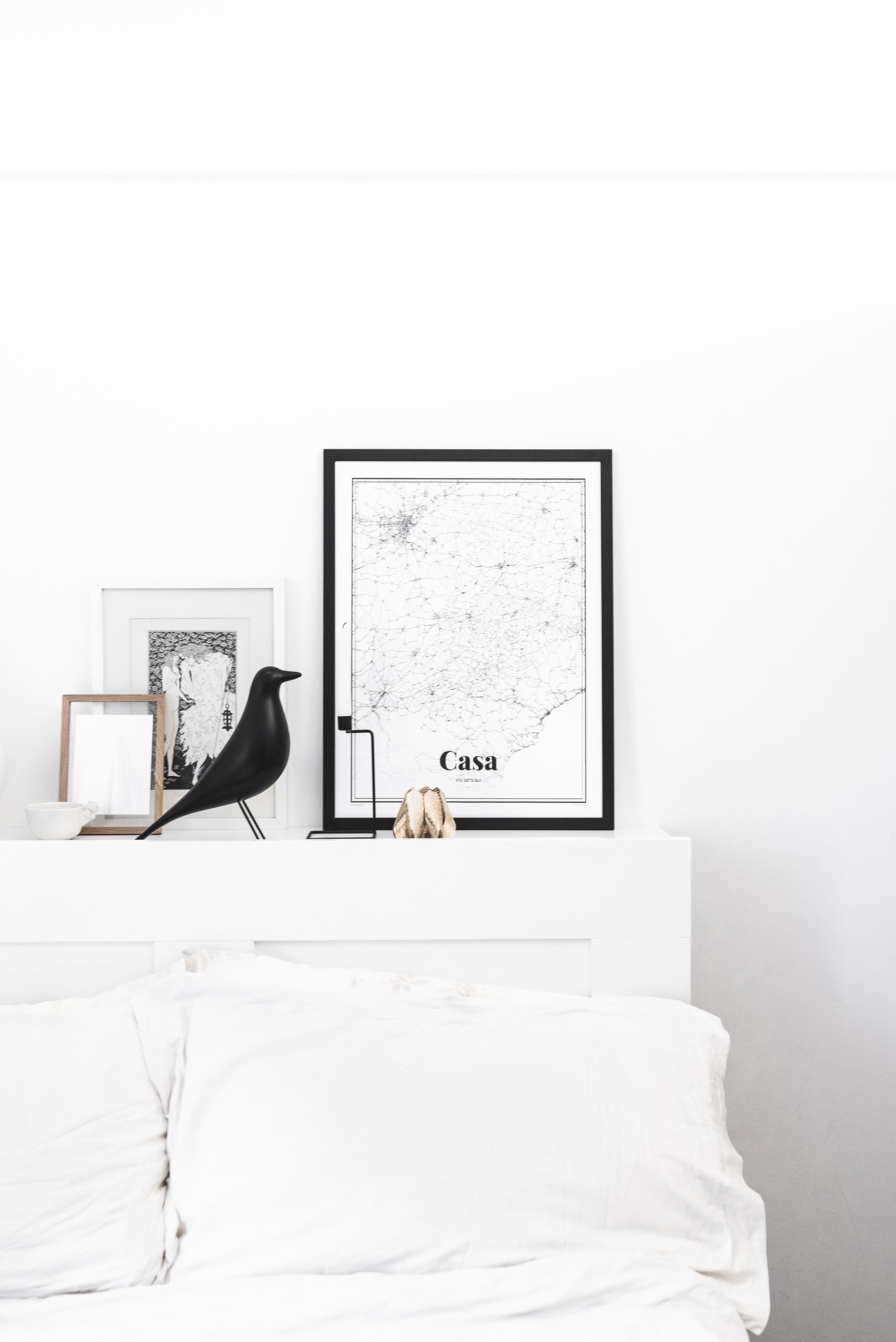 We ordered the frame poster in 70 * 100 format and decided to place it in the bedroom, above the headboard, together with some of our favorite items.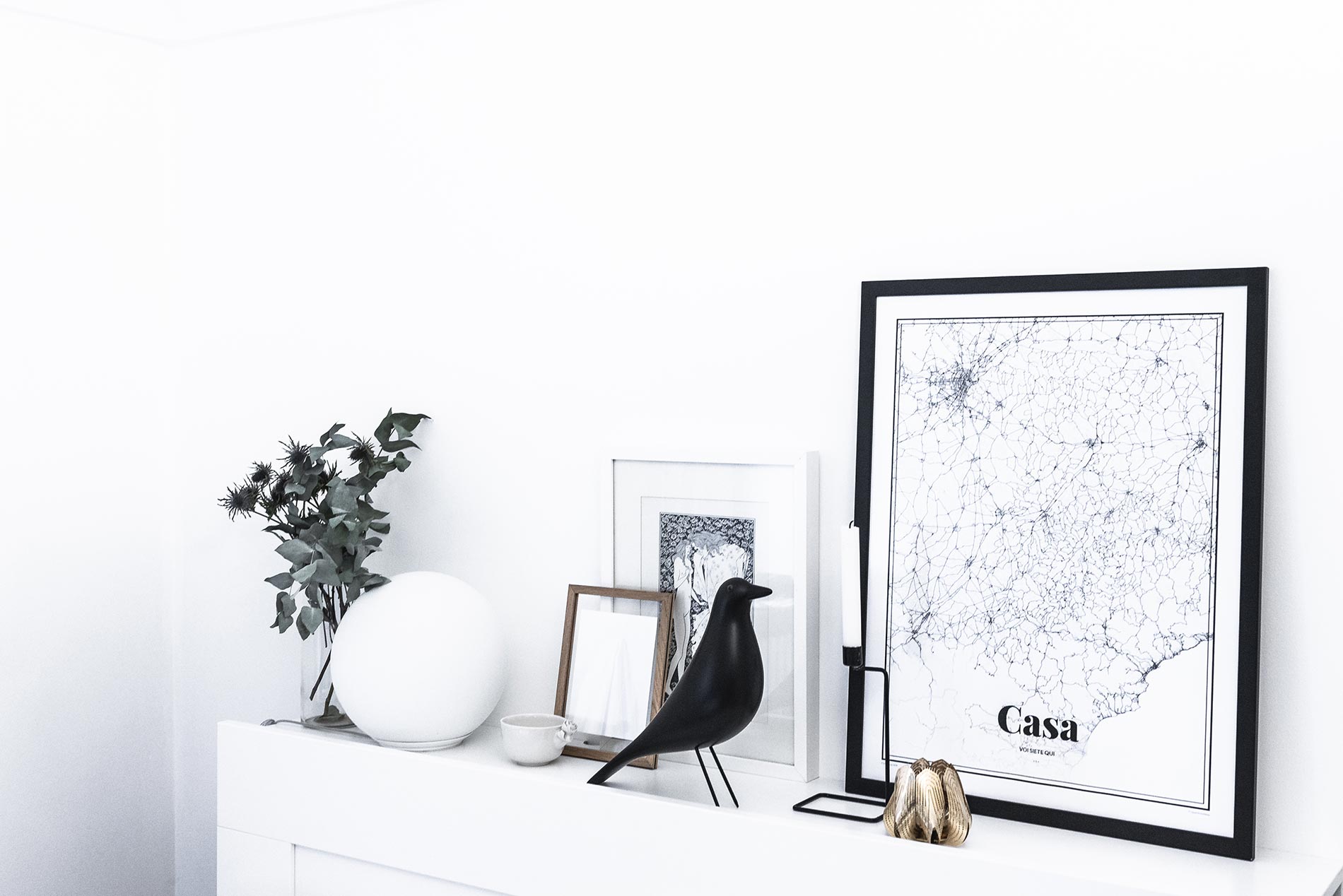 I find it very romantic so, as Valentine's Day is coming, I suggest you think about it.
In my opinion, it is a wonderful gift for those who make you feel at home.
What do you think about it?
>>> Do you also want to see the study corner in our bedroom?