This post is also available in ITALIANO
There are some rare times when scrolling on the social networks actually brings something good. That's what happened yesterday. I was literally jumping from an Instagram profile to another when I bumped into Alexis Christodoulou.
Suddenly, I was struck by the extreme calm the colours and the graceful shapes express. Then I thought "are they real?", but I was enchanted again by the lines and I forgot my starting question.
However, who's Alexis Christodoulou?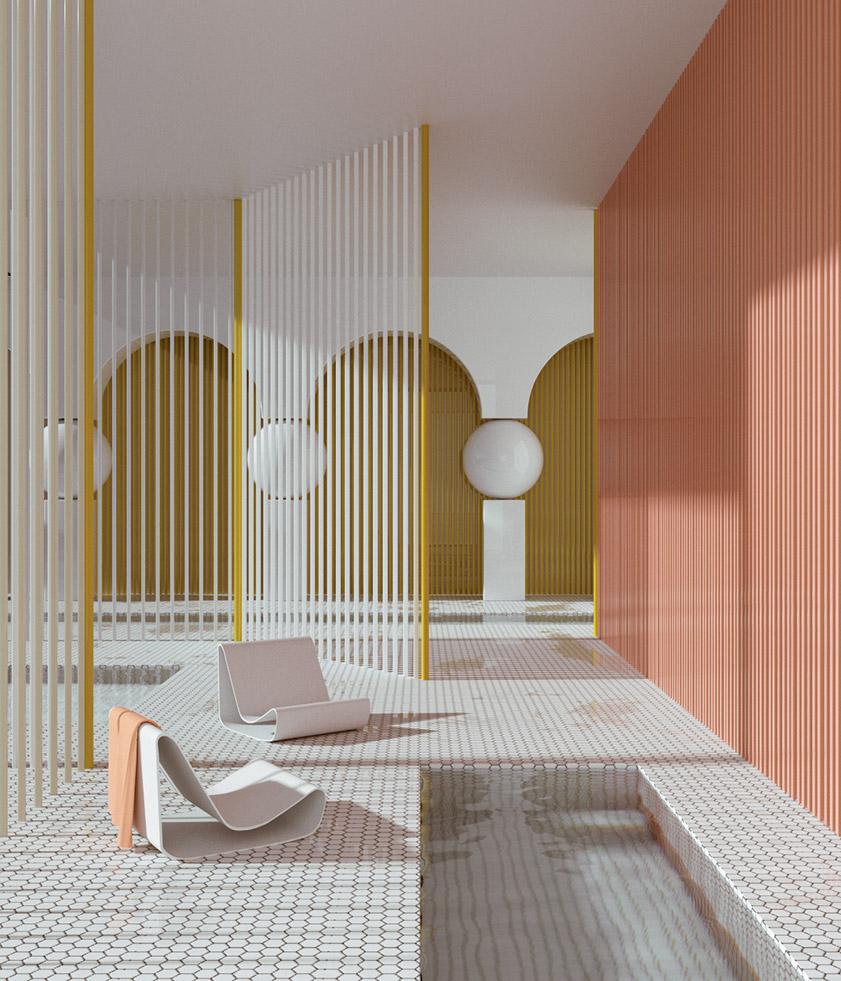 Alexis Christodoulou
Hailing form Cape Town, he hasn't always been an artist. His career started as a Copywriter in an advertisment agency, where he developped a great passion for renders an 3D models. He cultivated it and some years after it became a real project called No photographs. Just renders, published on its Instagram profile. He stages fictional architectures and surreal sets without any human beings, surrounded by a suspended atmosphere.
From a lifelong fascination of digital worlds and 3D graphics from playing video games a boy, Alexis became frustrated with the lack of modern aesthetics represented therein. The images he creates are a simple extension of this desire to see fantastic spaces come to life that echo a more modern and clean aesthetic.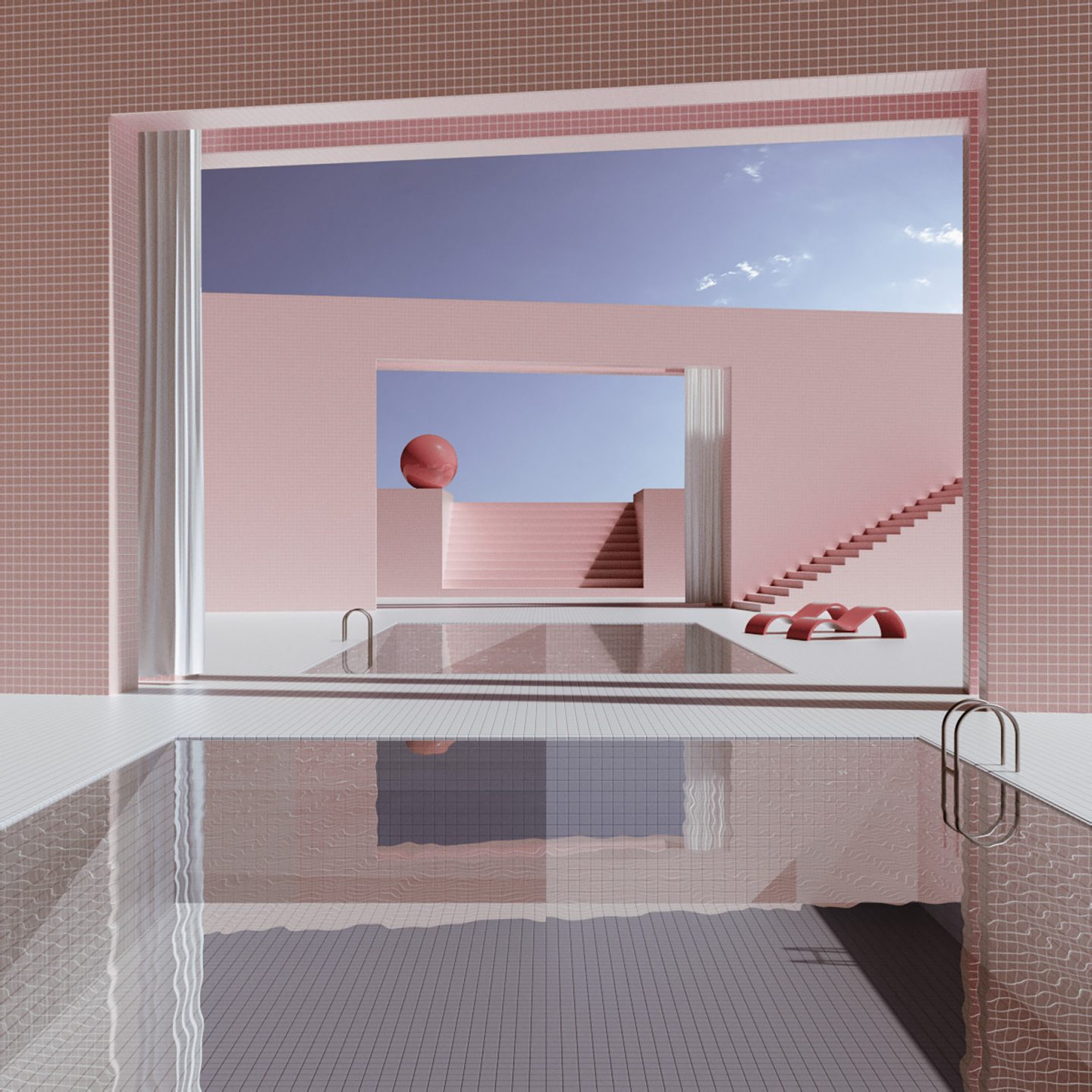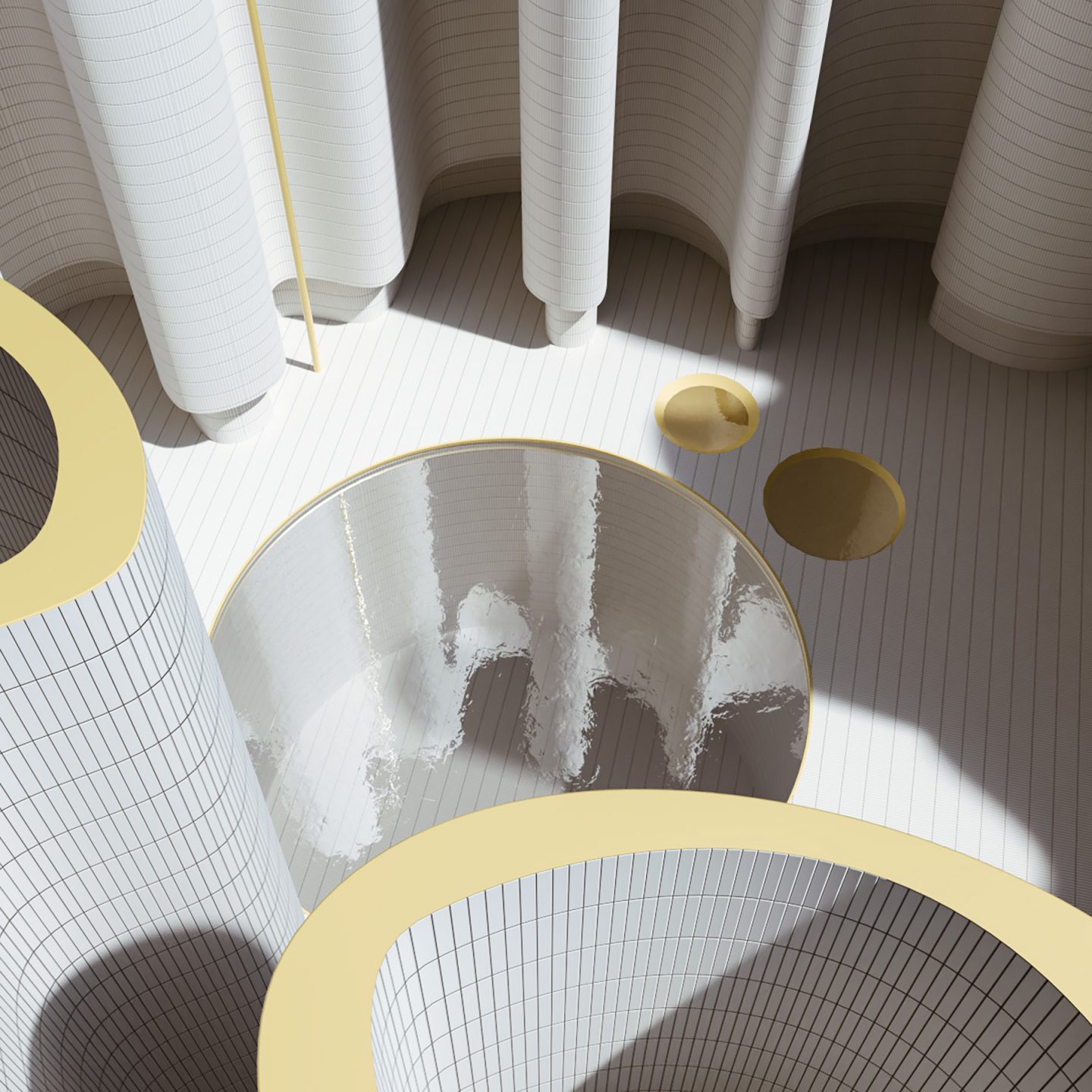 No photographs. Just renders
The stark hyperreality of his scenes are tempered with pastel tones and soft textures, such as cloth draping over a prop or rippling water. "Water is an extremely pleasing texture to render with all the refraction and caustics," he adds. "More than that, I think it's just funny to think about swimming in every scene that I make".
His account has totally fictional architectures that actually contain real elements. There are evident references to modernist architecture and design as well as to brutalist buildings of Cape Town. Whatsmore, Alexis admits to be influenced by come great architects, such as Aldo Rossi, David Chipperfield e Le Corbusier. However, it comes to my mind De Chirico metaphysics works of art, its perspectives, and the sensation of unreality due to the total absence of people. Anyway, it's clear that Alexis Christodoulou has been received the stirrings that famous personalities, artists and architects, have given.
"My scenes are always void of any human beings. I prefer the viewer to imagine how they would exist in the space, sometimes leaving a small clue as to a past presence but never leading you down any specific narrative. I'd prefer if you go explore by yourself".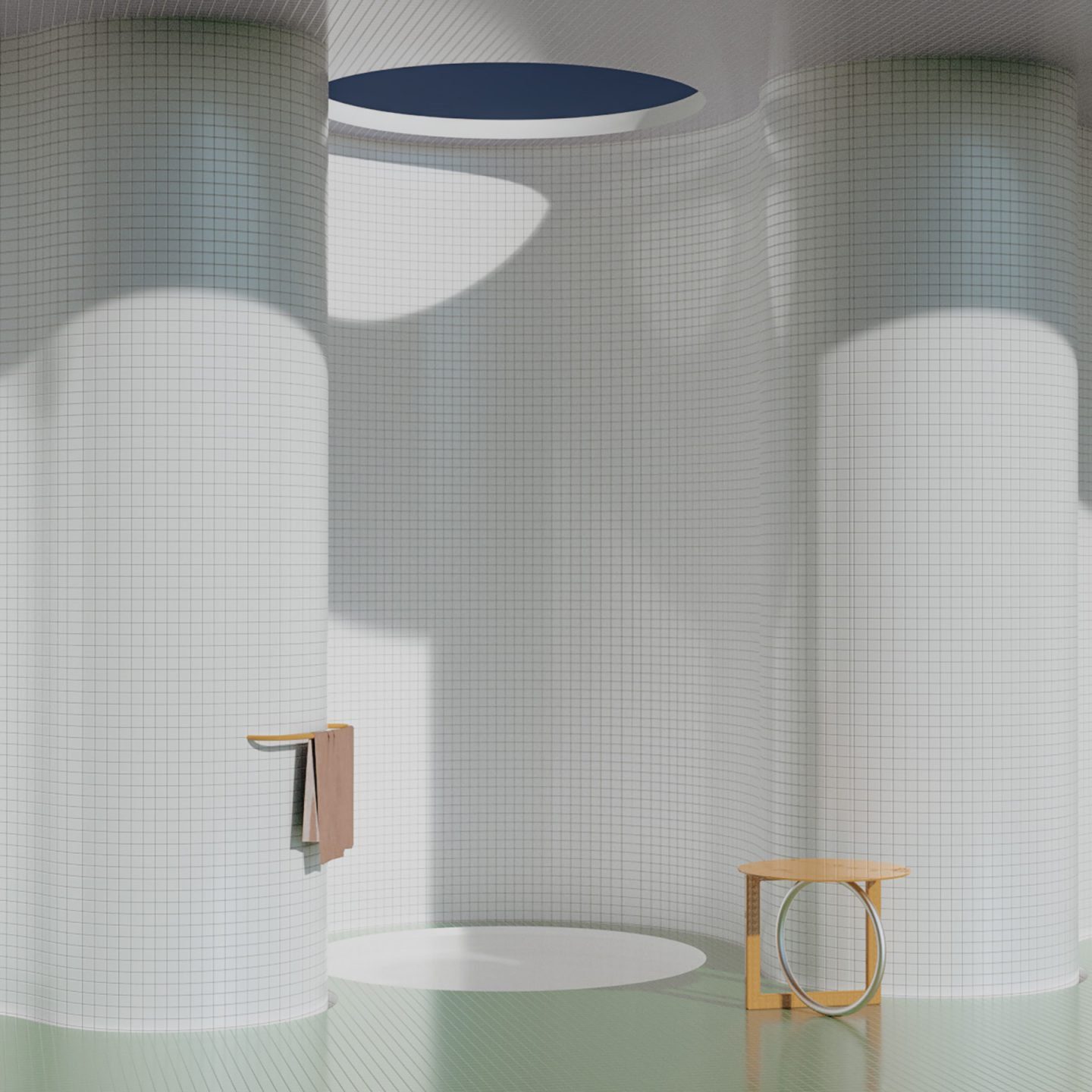 The artist's poetic has deeply changed during the years: the first works were totally fornitureless, while the more recent ones contain objects and accessories (you can spot the famous S40 chair by Martin Stam, in an unusual yellow version). He recognizes indeed that he proceeds in a particular way, always focused on the unknown. So, Alexis' research is aimed to an always new aesthetics.
>>> You could be interested the story of the design icon Tulip.