This post is also available in ITALIANO
This home tour is the peace of mind. We're in Japan, more precisely in Kurokawa, one of  the most fascinating thermal cities settled between mount Kuju and Mount Aso. Let's imagine to be there for the tea ceremony: seat back and enjoy the journey.
If the architecture is really interesting, it can't be compared with the interior design, by the architect Yo Shimada, founder of Tato Architets. The project of 2014 is really different from the traditional Japanese house: you'll never find the classical Tatami or the Fusama, sliding doors made of rice paper. However, the designer kept some characteristics that Japaneses can't do without.
Japanese hall
The hall is really simple and keeps an essential character of Japaese homes: the Genkan. Genkan is a place, which stays on a lower level compared to the house floor. Here you have to take off your shoes and put them under a rung, because you should walking indoor only with slippers or barefoot, not to bring the dirt inside. Japanese people keep some slippers to be worn by guests.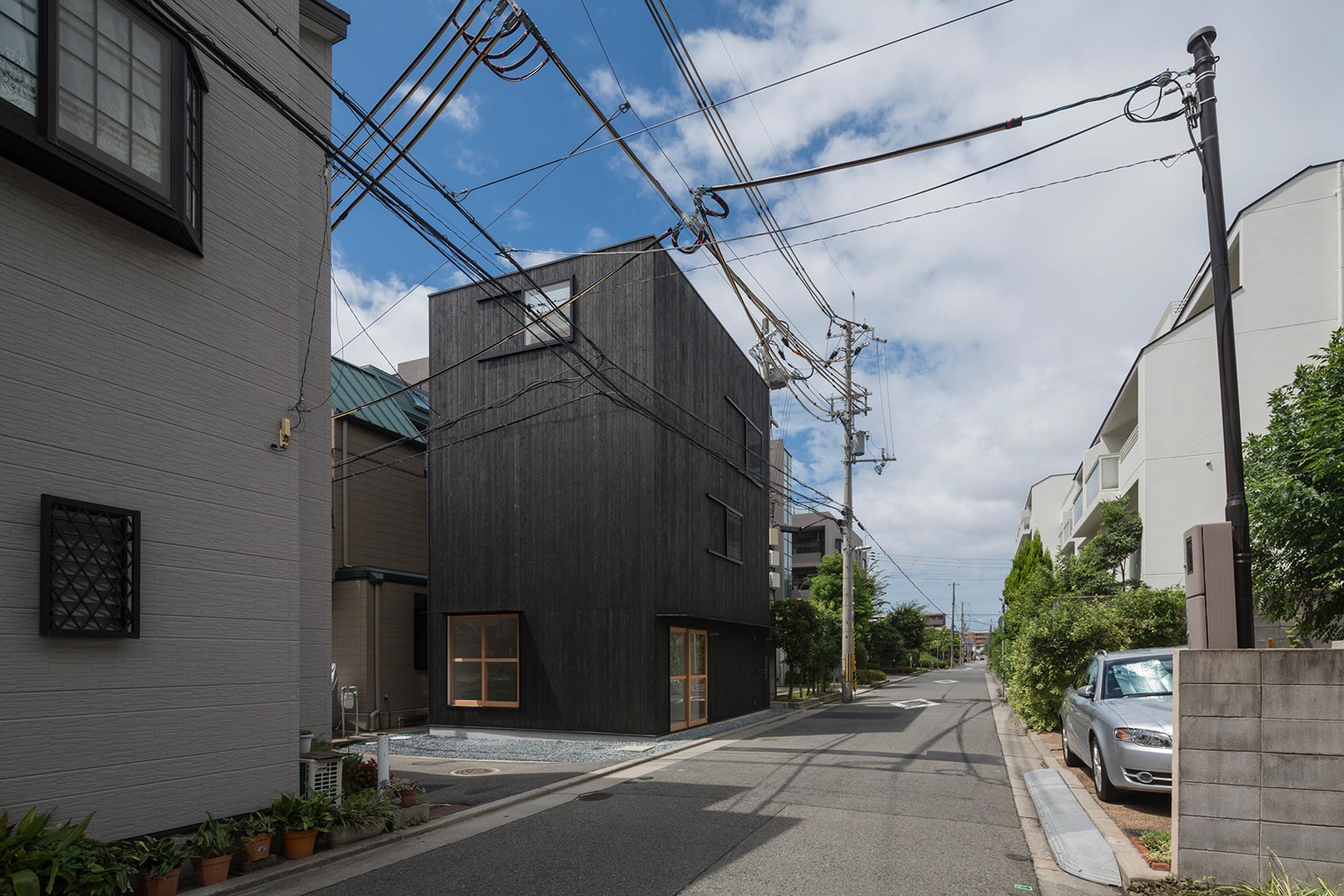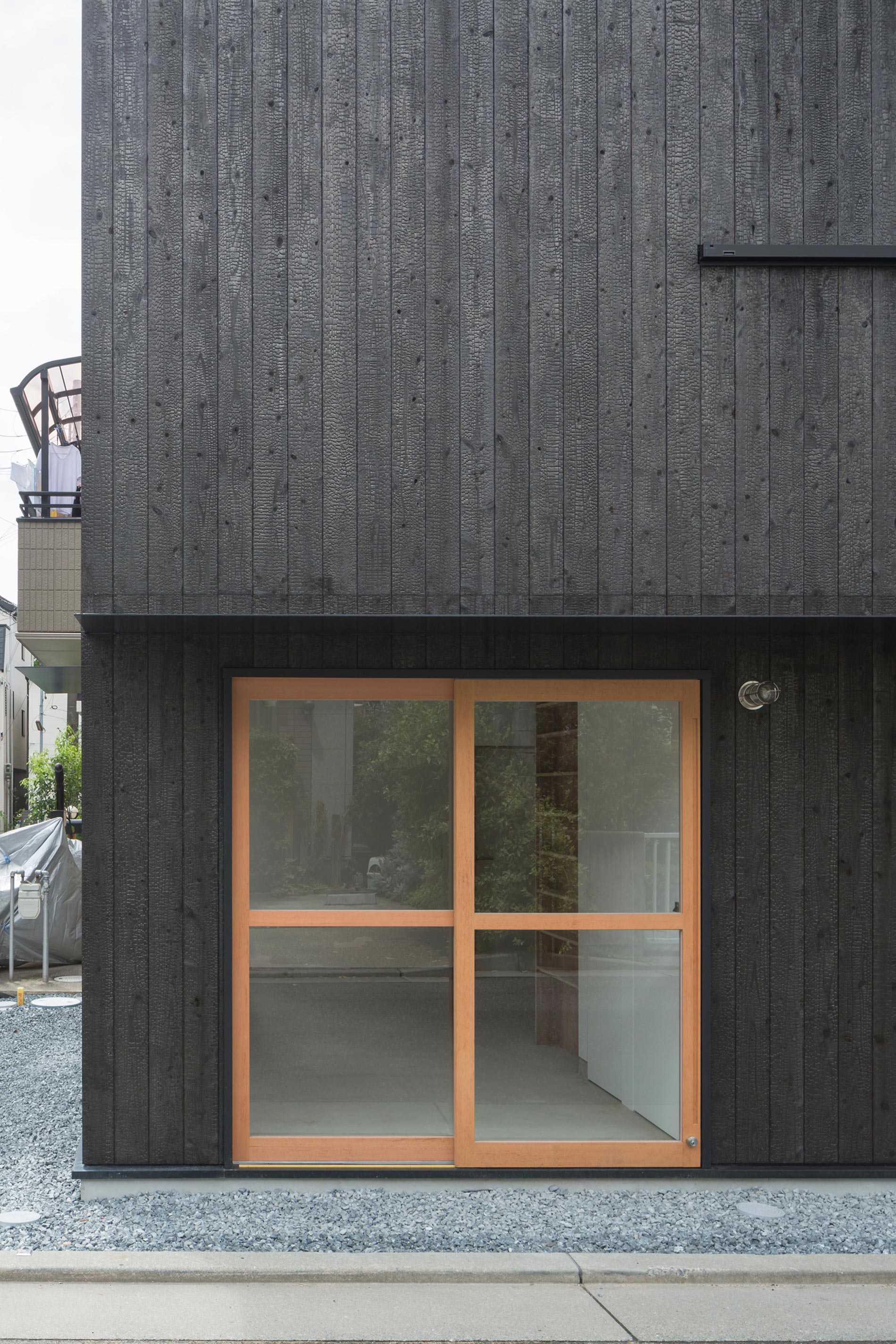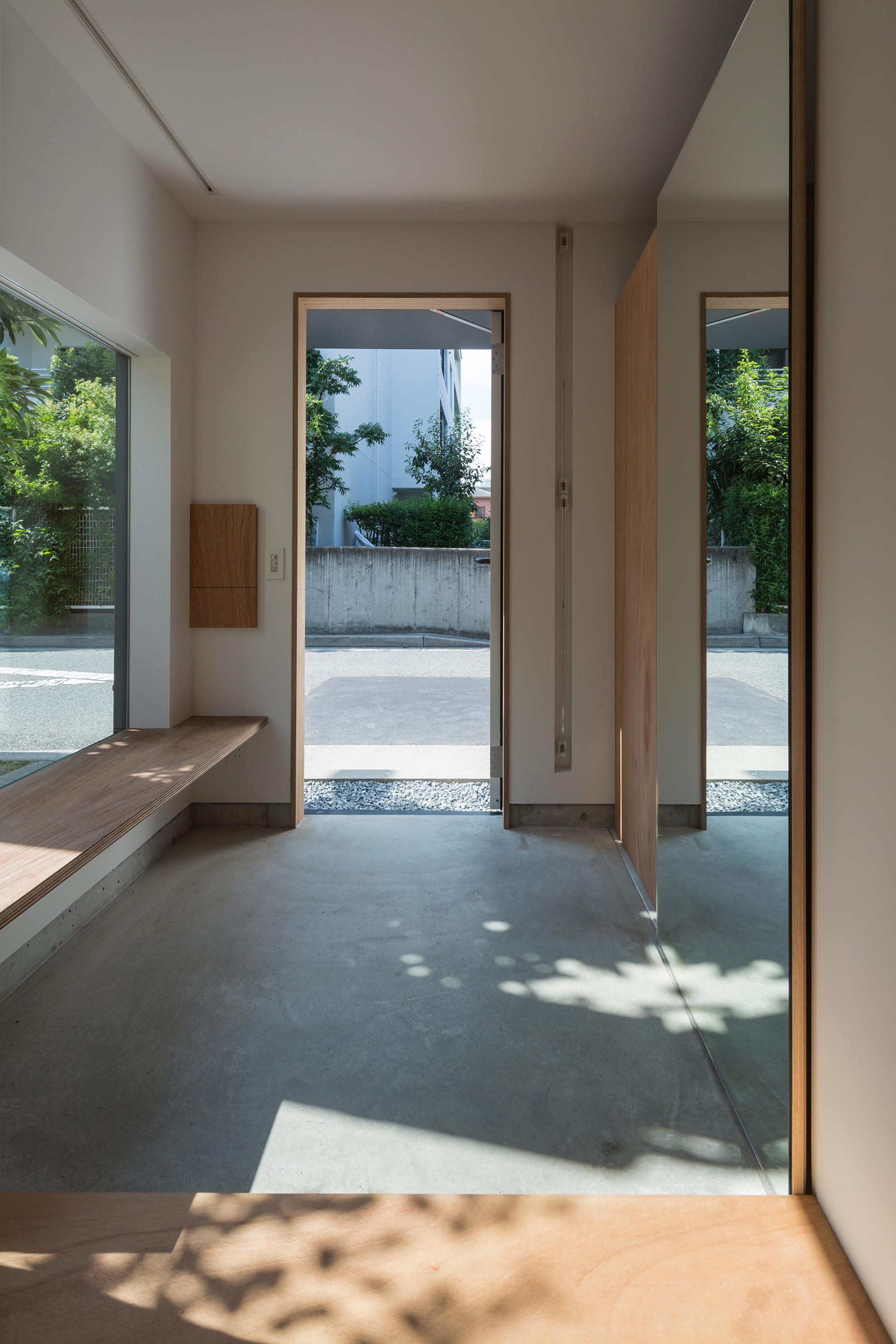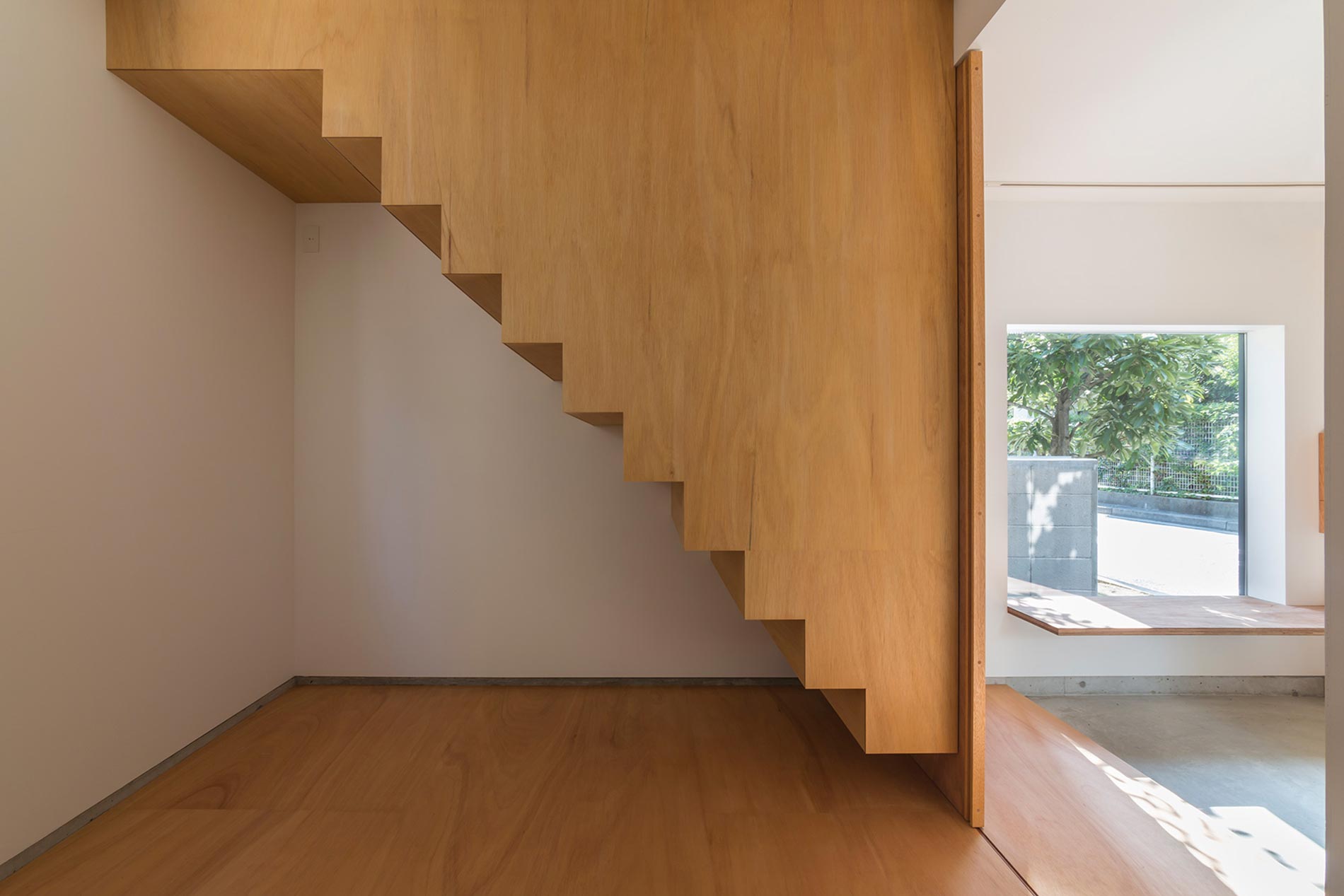 Relation with nature
The materials are light, like in every Japanese home, according to the Buddhist lesson: everything has a transitional nature and you've better not to affection. Wood is widely used, both for forniture and floors, and it's the expression of a deep respect for nature and a particular attention to ecology.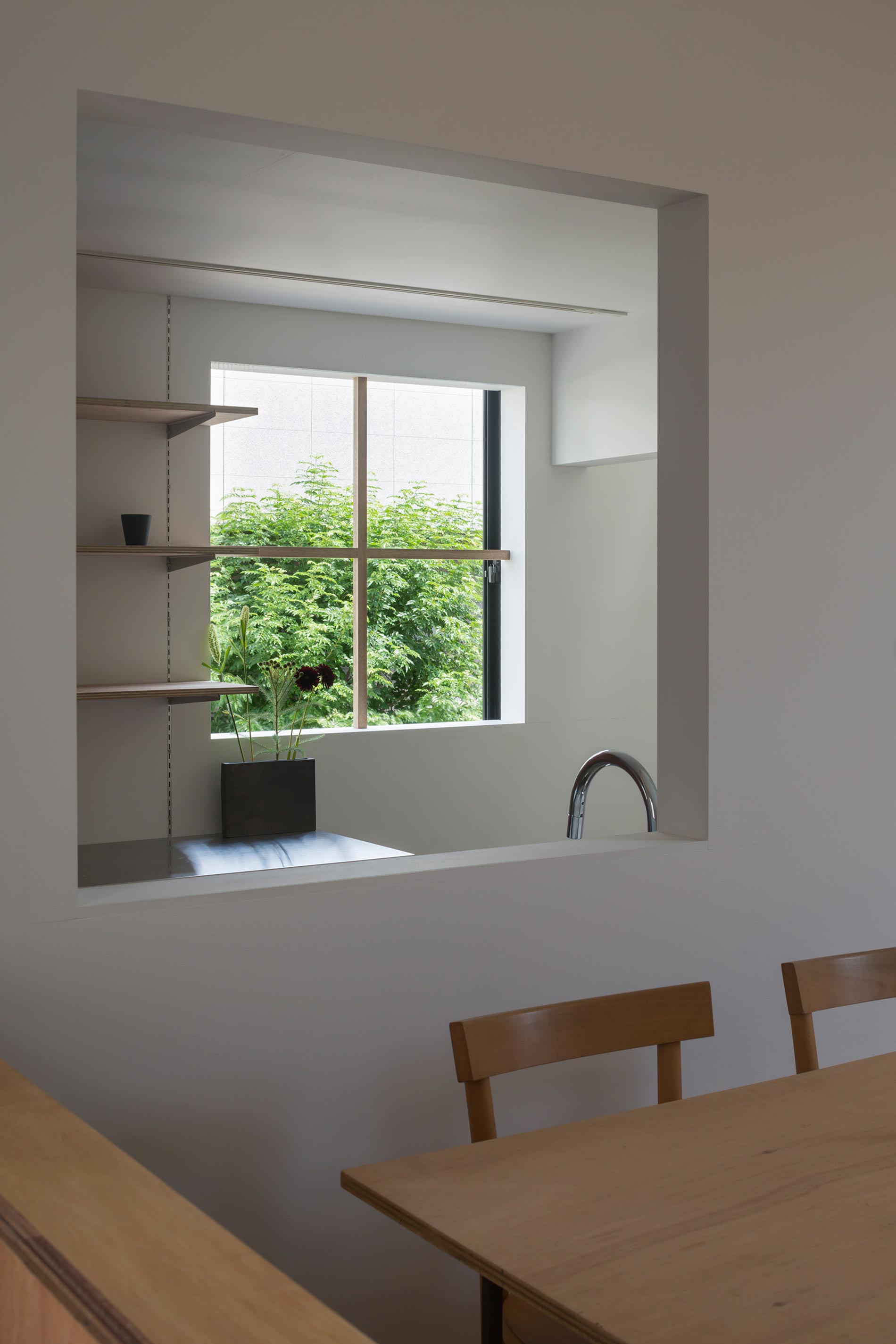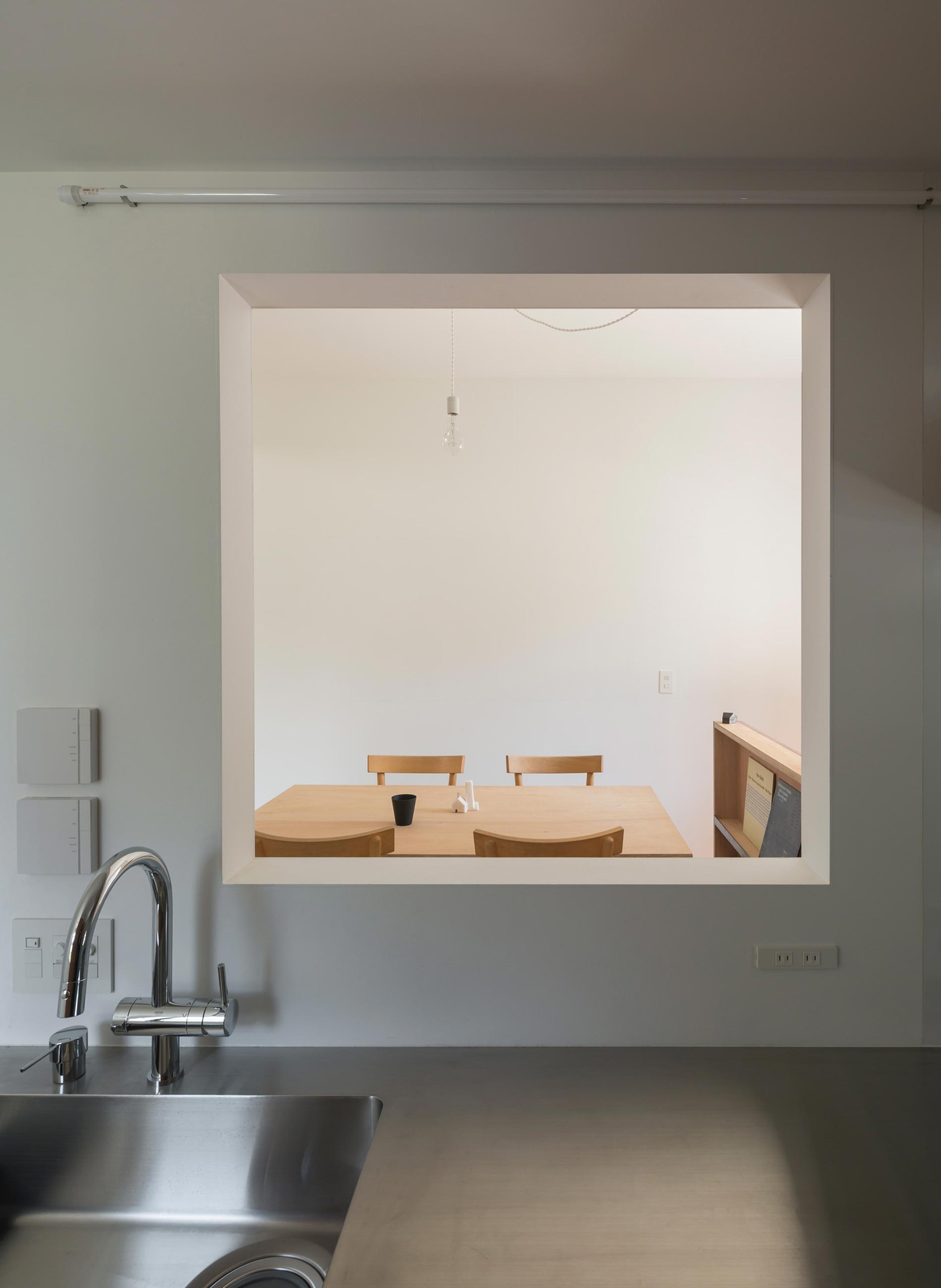 The levity of materials and forniture means simplicity and minimalism, as you can see in this little living room with soft tones: removing what's unnecessary and keeping only the essential is part of zen philosophy. Reaching a state of harmony and balance towards material objects is the highest expressions of Japanese home.
>>> Learn the fine arte of decluttering to removing the unnecessary.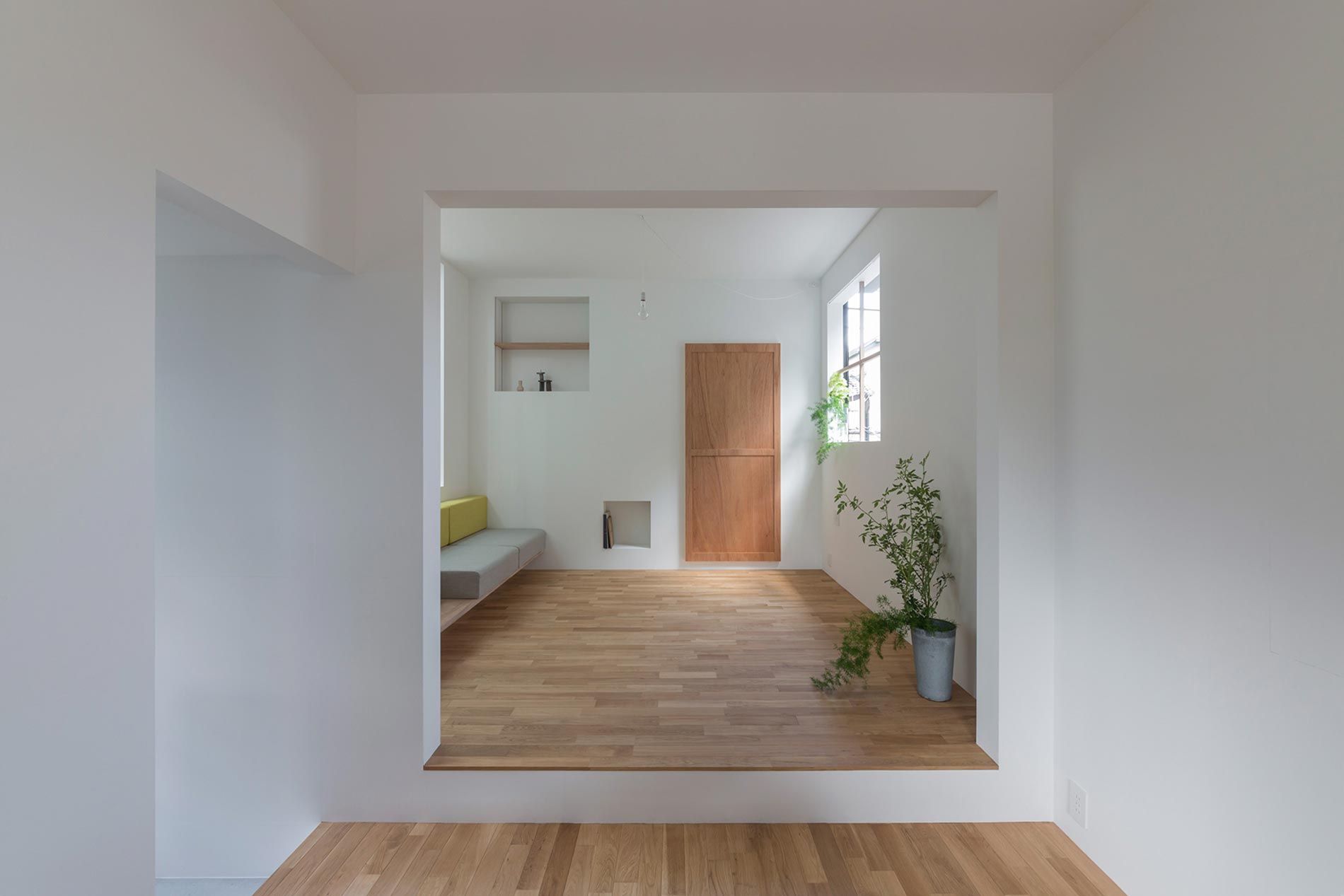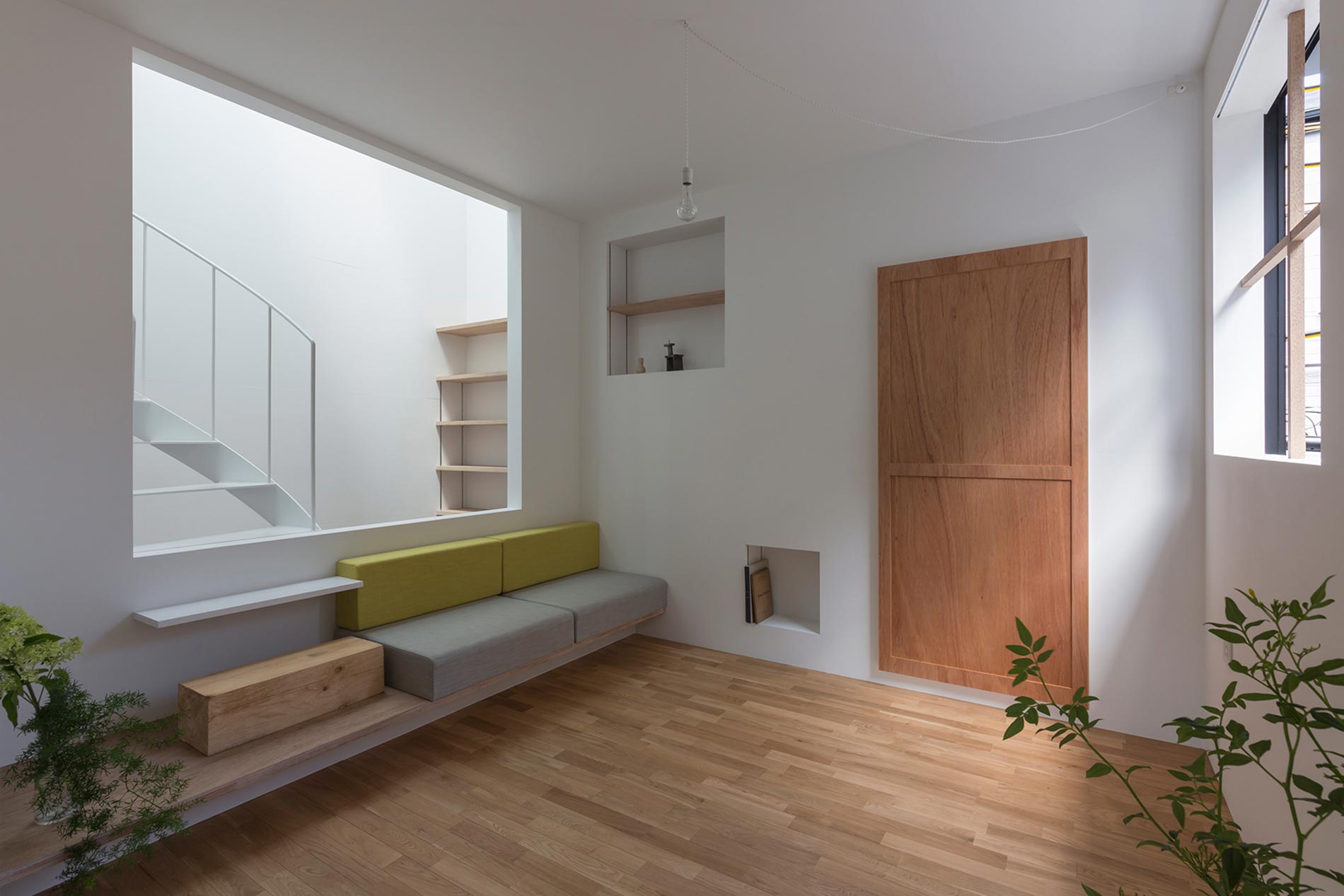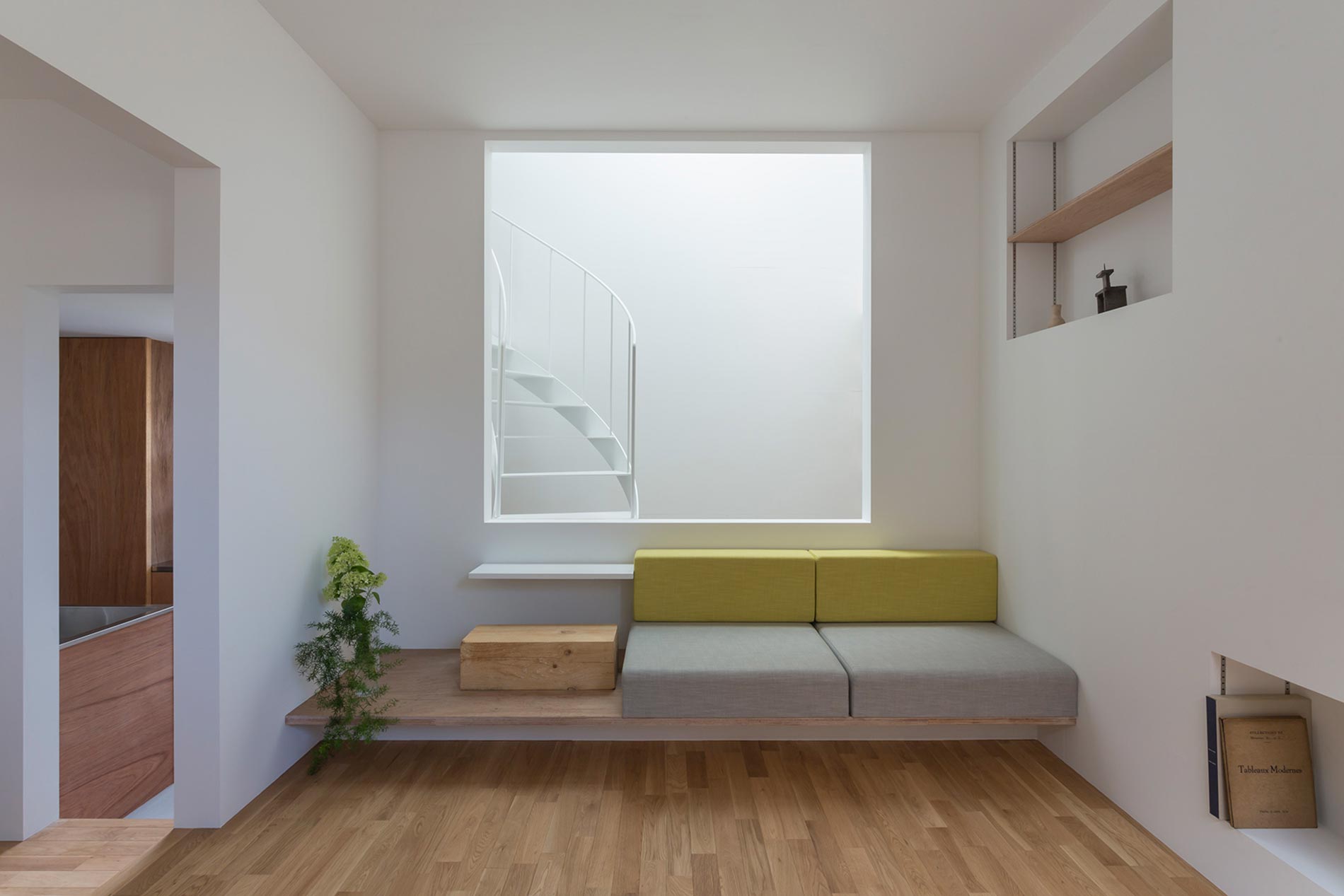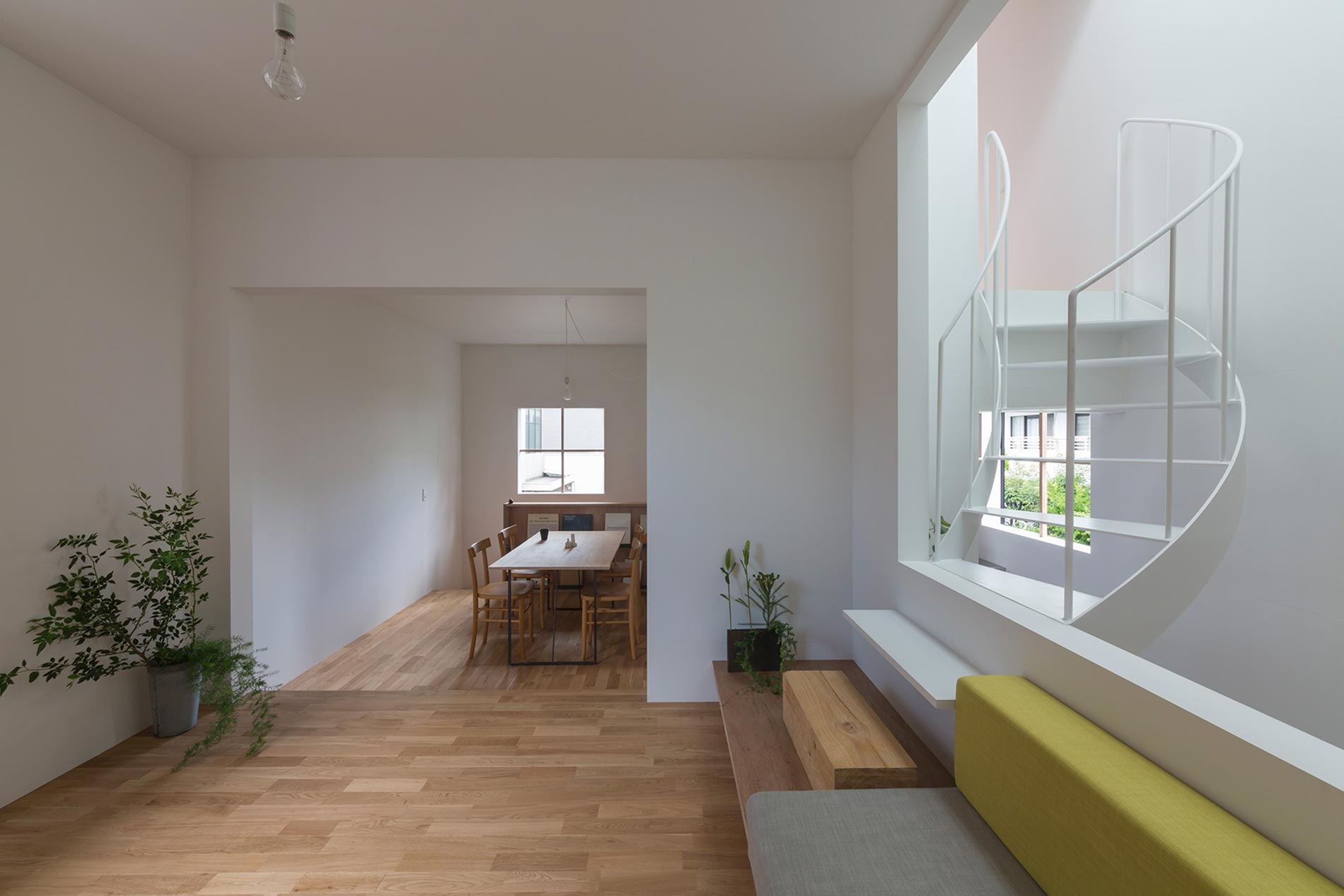 Light outside and inside
Immersed in the silence of their home, Japanese people create an harmonic atmosphere in relation with nature: they open to the outdoor, making light enter. Spaces look like wider, expressing a sense of freedom and clam. Even in the bathroom (on the second floor) respects this tradition, in order to live the relax moment with more intensity. The bath in fact is a real purification ritual. The Furo is a particular place, where beside the bath, you can find a place to wash yourself before entering the bath basin. This one results much deeper than the one we are used to: you can easily sit and immerse yourself until the neck.
Separated from the Furo is the Tore, a place dedicated to the toilet and the washbasin, both made of wood.
>>> Talking about Japan, do you know Kintsugi?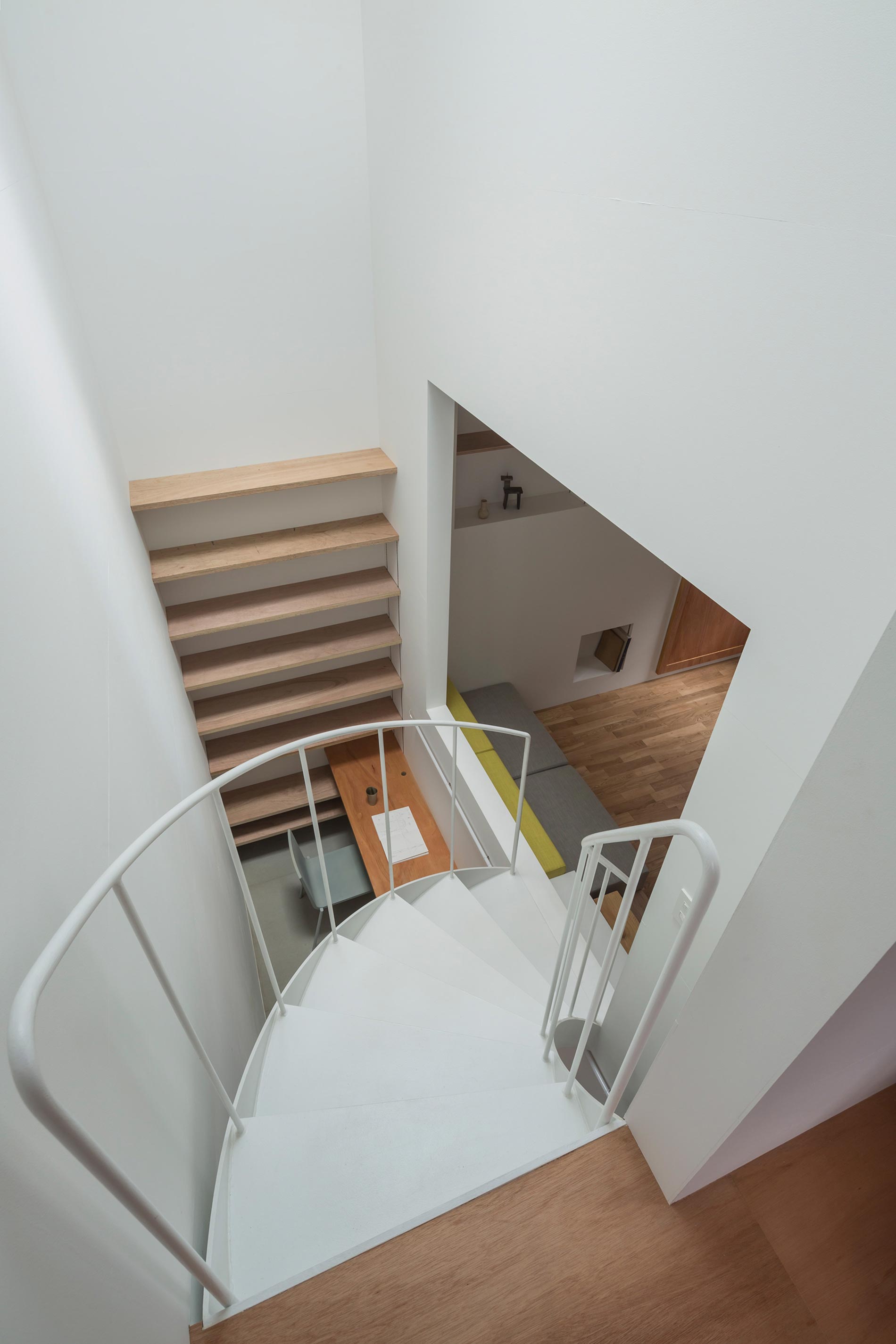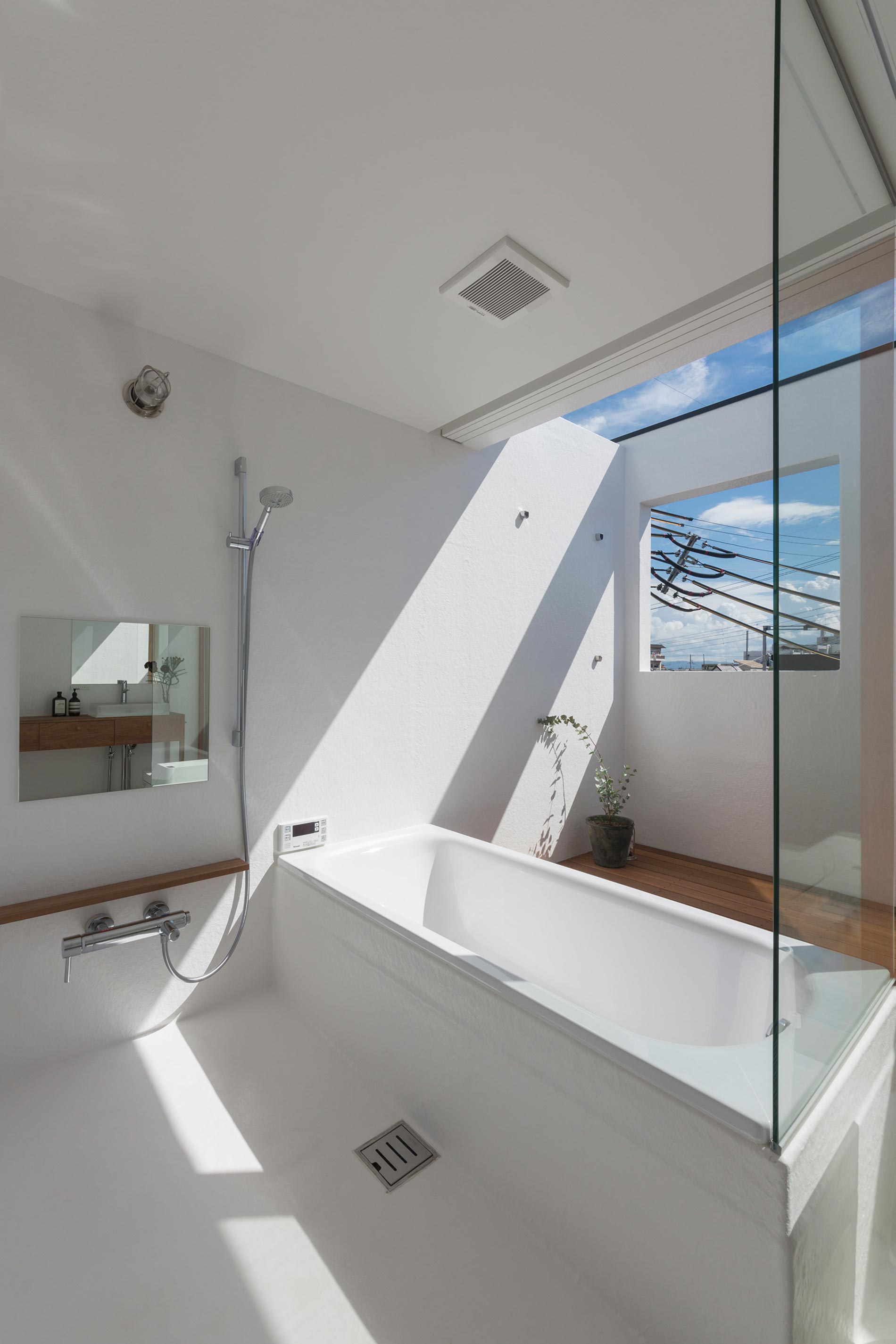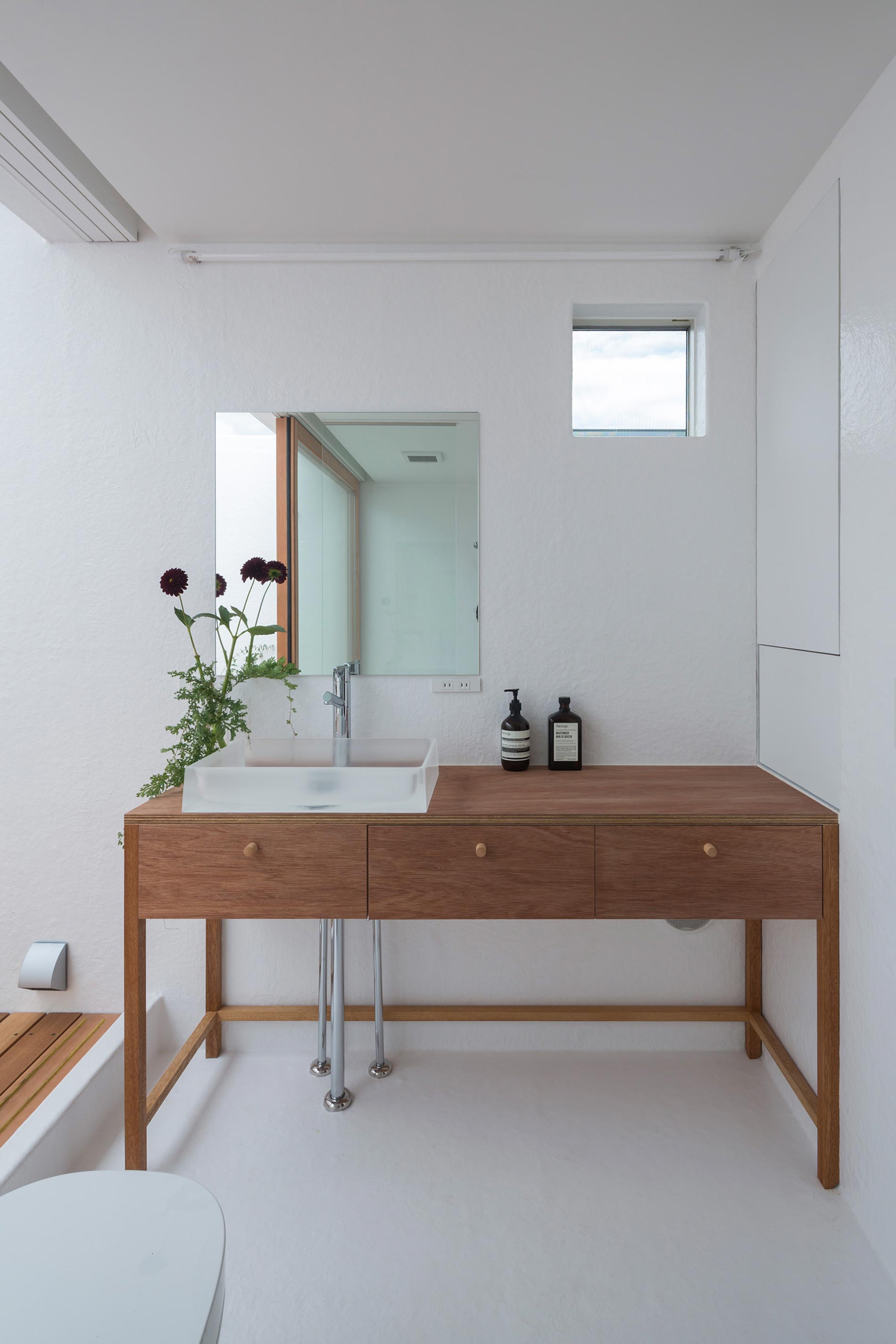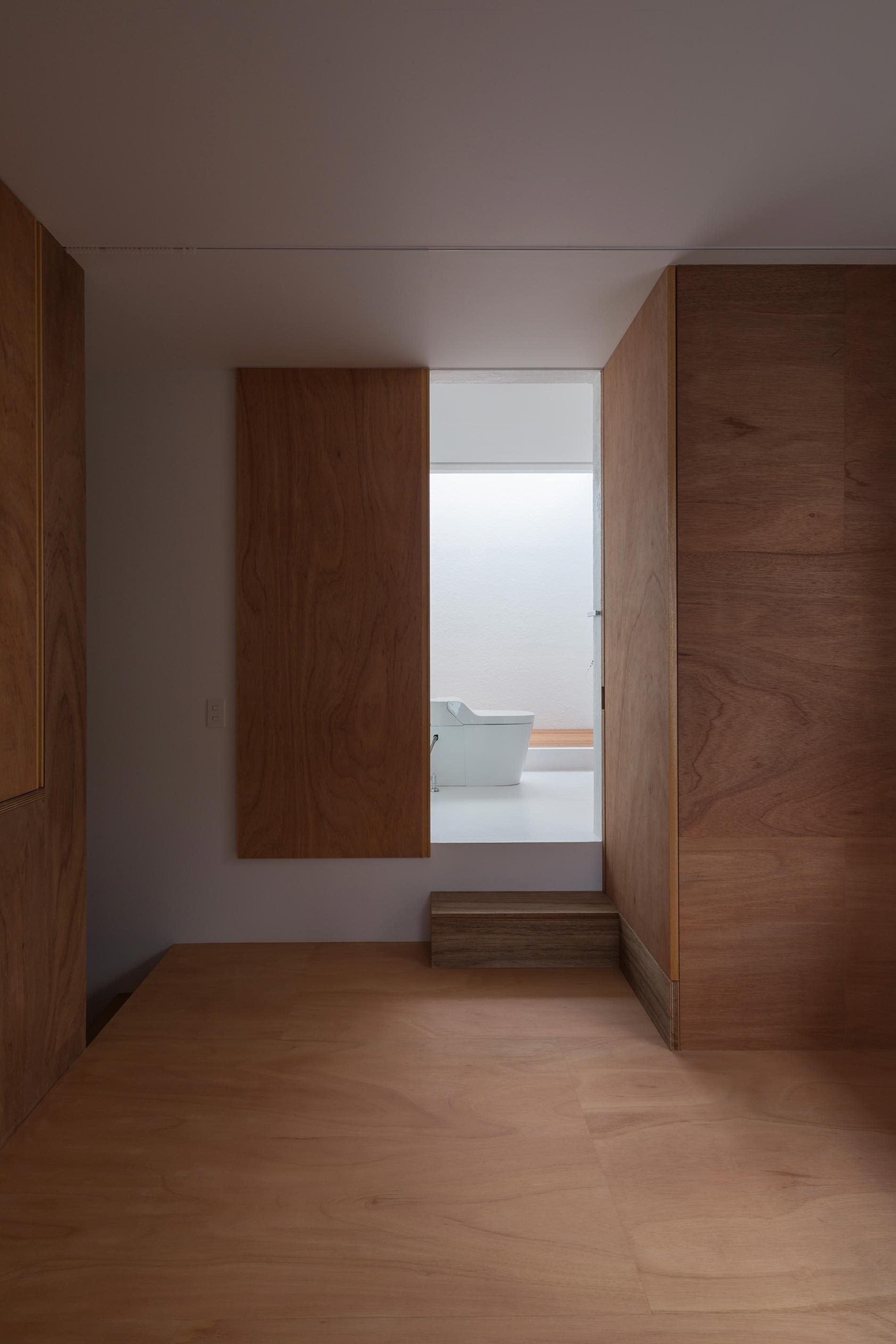 Via tat-o.com
Here's a zen principle, to immerse completely in the Japanese atmosphere:
Fuku wa uchi – Keep the good luck inside your home.