This post is also available in ITALIANO
In contrast with hanging lamps, floor lamps are an interior element really versatile and adaptable to different contexts.
If you're planning to set a floor lamp in your living, then you should have a look these original lightining examples. They are floor lamps with incorporated table, getting together support exigences with the ones of lightning. Two objects in only one.

A suggestion: the living room is a place where to spend relaxing moments and where to welcome guests, so avoid too high or too low lightning levels, as well as the sofa-oriented beams of light.
Heis, by Matteo Fiorini per Mason Editions
A iron tube-like shape, with an enlightened glass sphere. Heis by Matteo Fiorini, takes after quantum physics rules, in particular the First Heisenberg's uncertainty principle, establishing the limits of knowledge and measure of a physics system.
It's available in different colours: grey, black, bordeaux and sage green, typical palette for others objects of Mason Editions; while the fluctuating disks have the fonctions of supporting boards or catchall.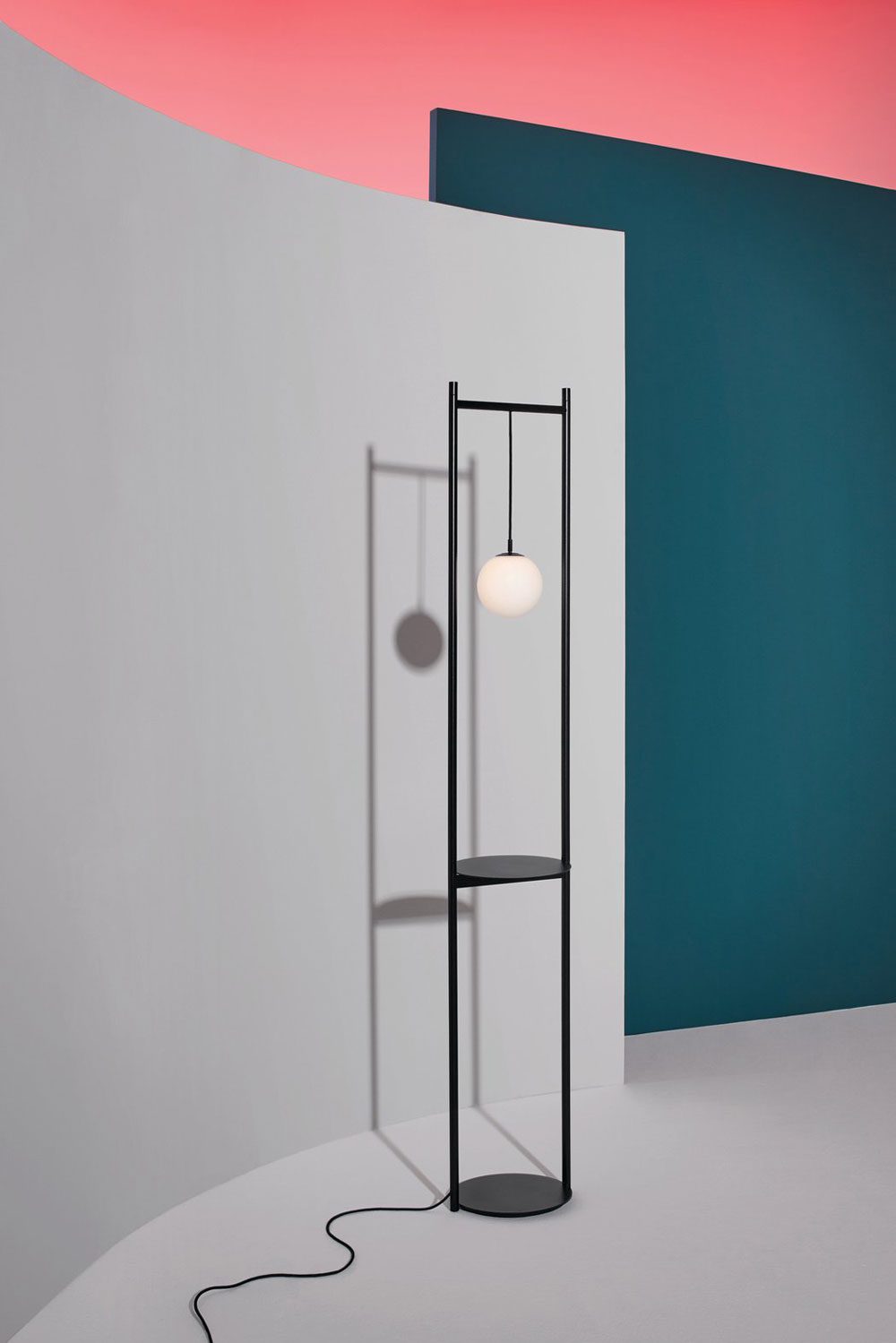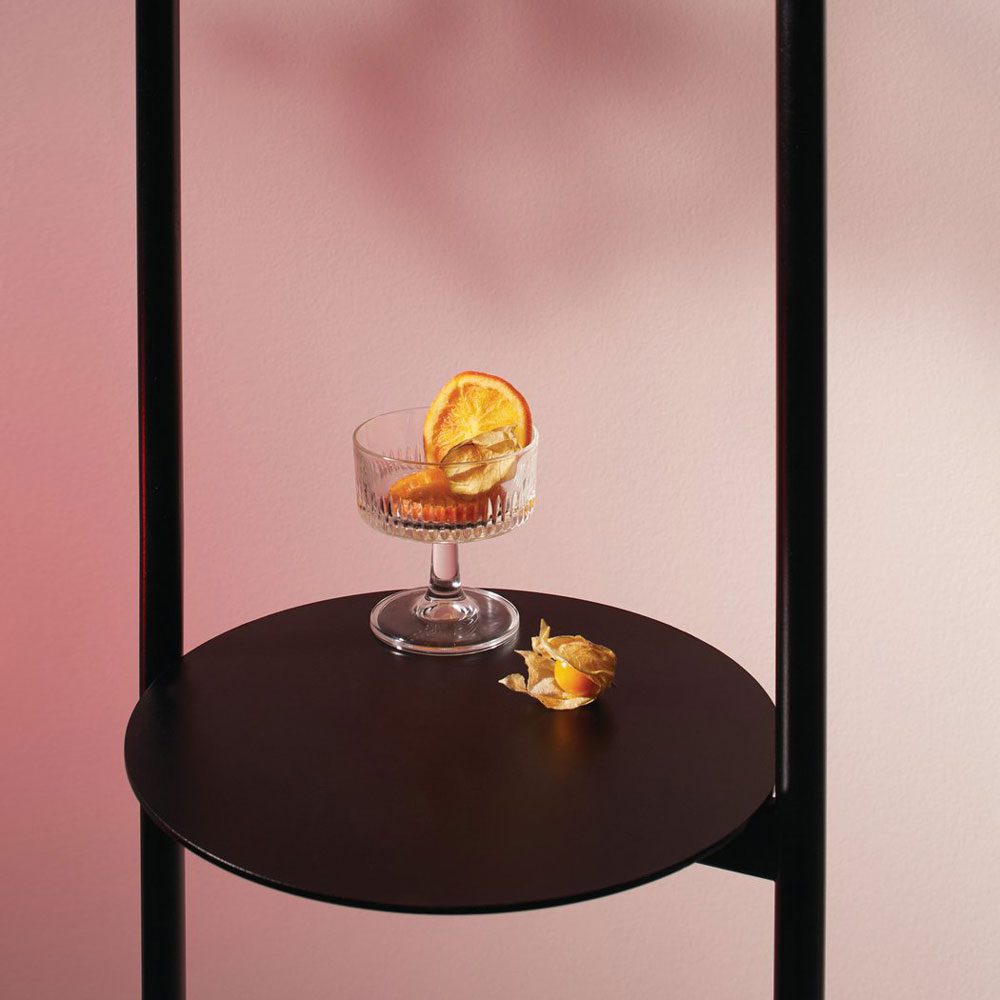 Uturn, by Pode
In total trend 2018, Uturn takes after the shape of stadium: the upper end is a lamp, whose beam enlights the lower board. It's perfect for the living room, where the lamp works as a coffee table or simple supporting board for books and magazine.
I've fallen in love with Uturm at Imm Cologne already, don't you remember?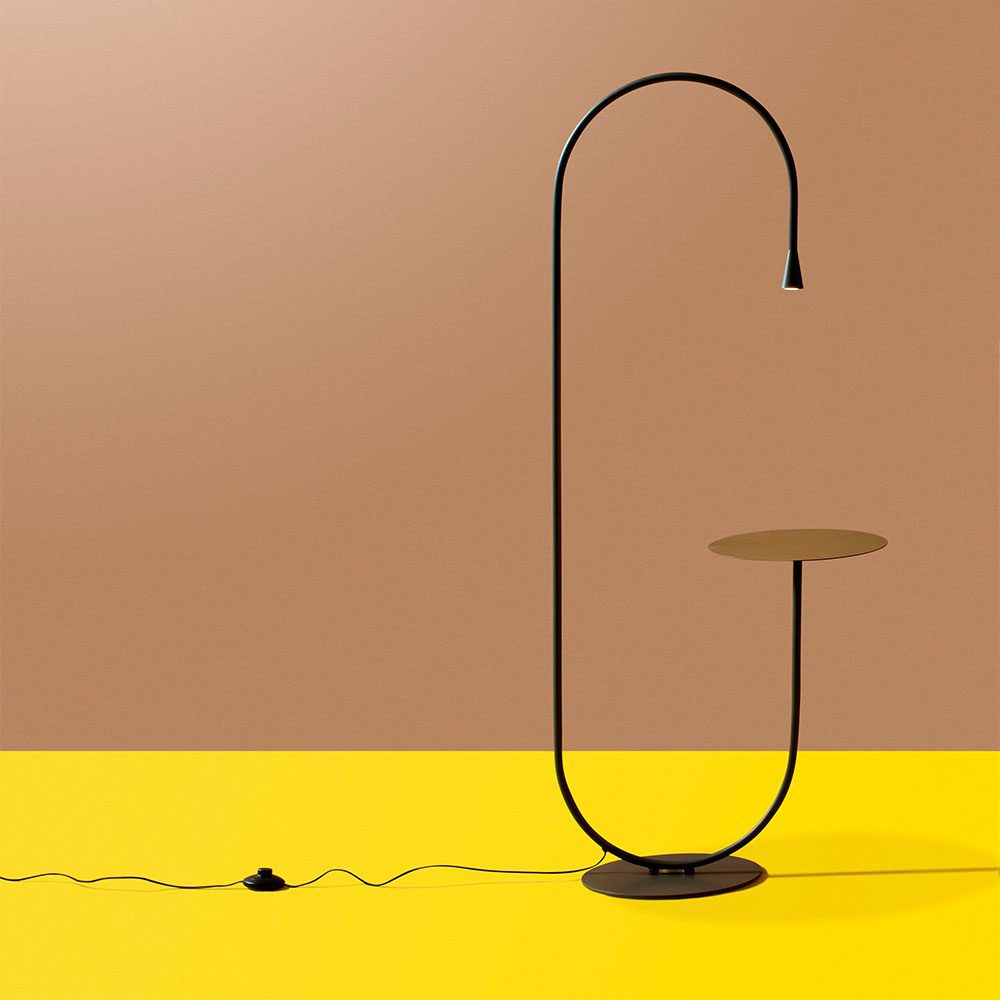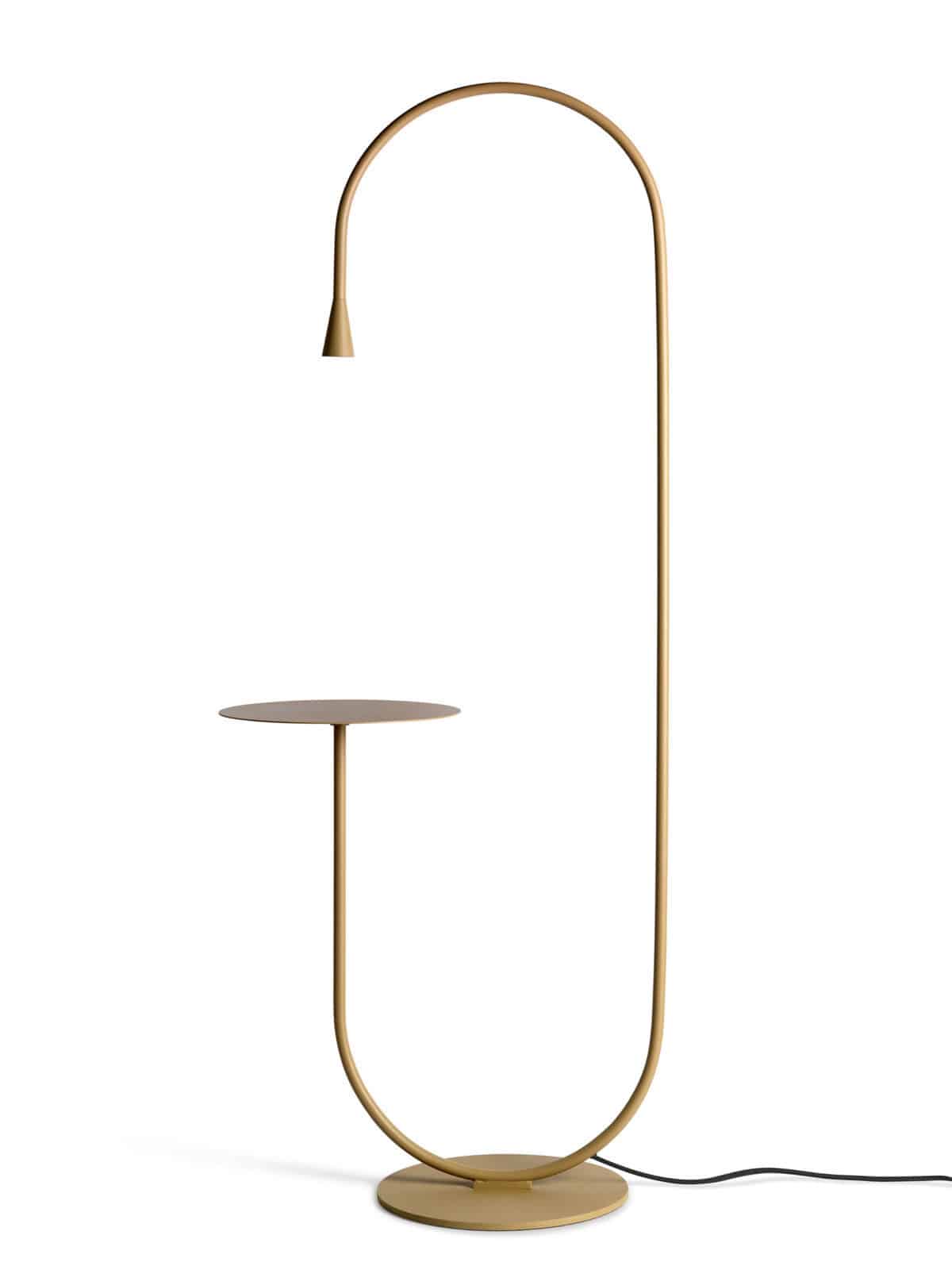 Clochard, di Orlandini Design
Floor lamp, little table, catchall, a nomad object, simply leaned at the wall.
Orlandini Design shows an object, which surely hase in mind the scenes of Singing in the Rain, while Gene Kelly dances with its umbrella. On the upper end there's a led light, directed on the lower board. Clochard welcomes your guest in the living room, leading in a dimension of relax and rest. The walking stick, symbol of social life, is temporarily at the wall, like to forget for a while our tasks, waiting outside the house door.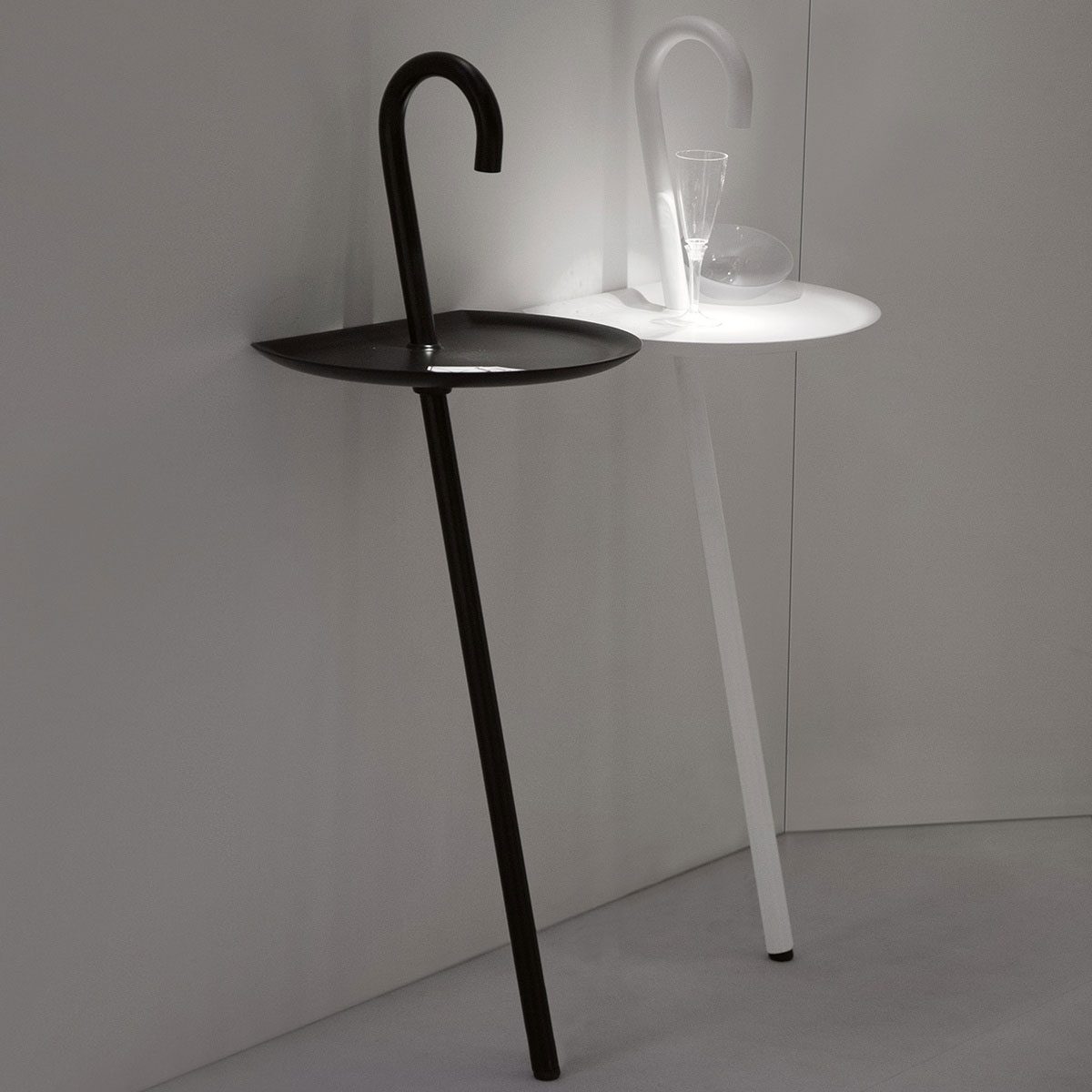 Wait Lamp, di Tony Lee per Jihe Studio
Wait lamp is a floor lamp for the books lovers. Composed by two dishes – one for the support, the other for the lightning – and two metal bars; it permits to interrupt your reading and to hang it on the rear bar, so you won't lose the sign. That's why it's called Wait Lamp!
This lamp (reminding of the shape of a gru) is a a whole thing of lightning, book marker and reminder; it seems to remind us that there is a book waiting to be finished.
>>> You could be interestd in Zettel'z.