This post is also available in ITALIANO
First time at Imm Cologne, the international fair dedicated to interior design. I discovered a silent but full of content fair, easy to navigate and pleasant to live.
A fair that does not give you a headache and allows you to find your visit pace.
It takes only two days to get a clear idea of the products presented and I absolutely recommend it because it is a great way to start the professional year if you deal with interior design.
I'm starting to reorganize all the collected material and I want to start with a simple post: a collection of my favourite products.
Here they are, my 11 bests of IMM Cologne 2018:
1. Mimic Mirror by Normal Studio for Muuto  
A table mirror that looks like a sculpture, a functional object, but also a decorative one. The union of two completely different materials, plastic and concrete, and of opposite textures: a triangular pattern behind the mirror meets the sculptural lines of the base. And then the mirror: smooth, without drawings or textures, which changes with respect to the environment.
2. Maniera by Cristina Celestino per LondonArt Wallpaper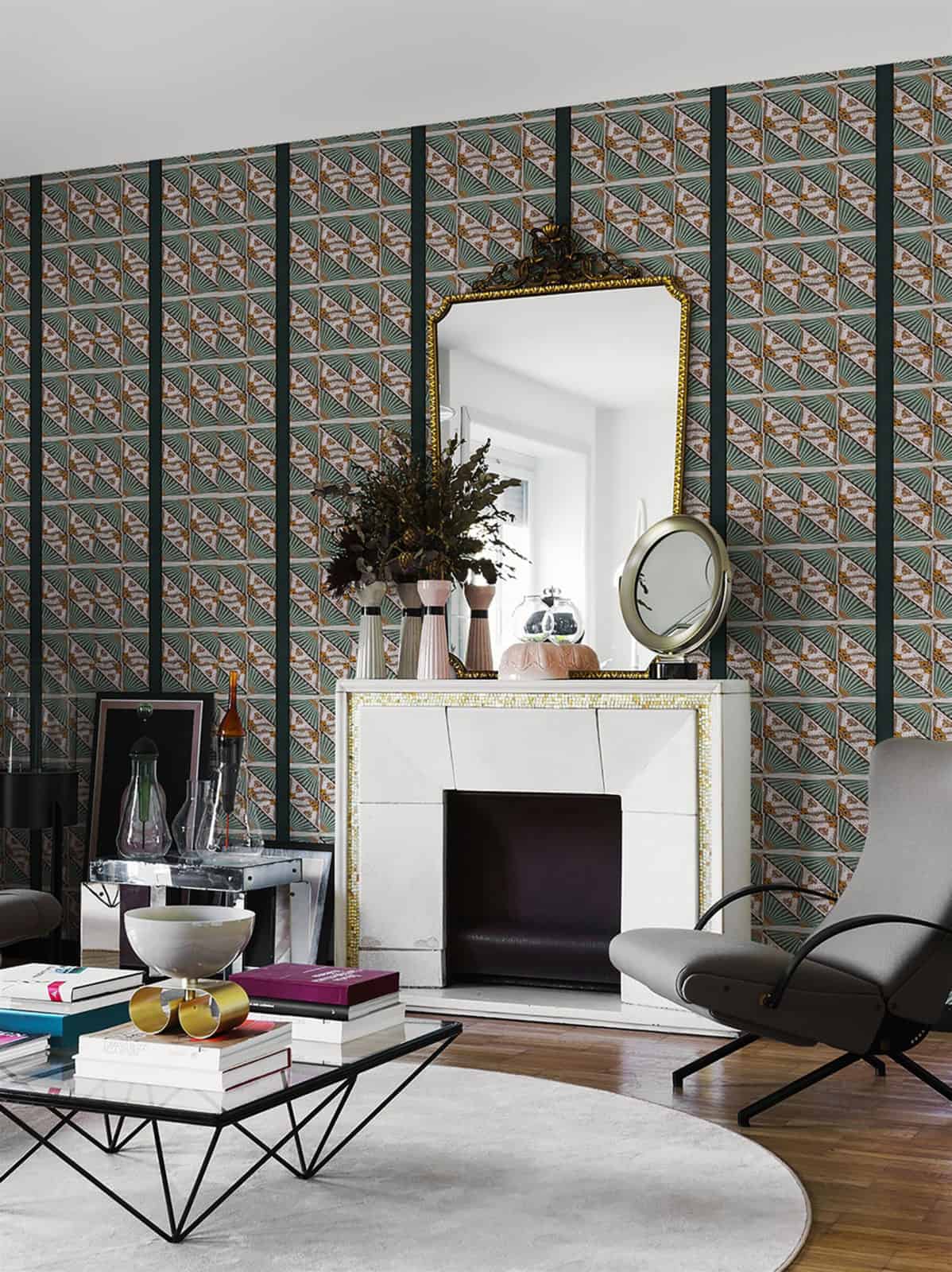 Maniera is the wallpaper designed by Cristina Celestino for LondonArt. In the era of wallpaper with maxi illustrations, Cristina Celestino takes us back to the old style paper, with a repetition of the texture on each sheet. A design that is discovered in every detail only by approaching the wall. As always Cristina Celestino knows how to amaze for its innate elegance and for the ability to make every object seemingly coming from the past modern.
3. Uturn by Pode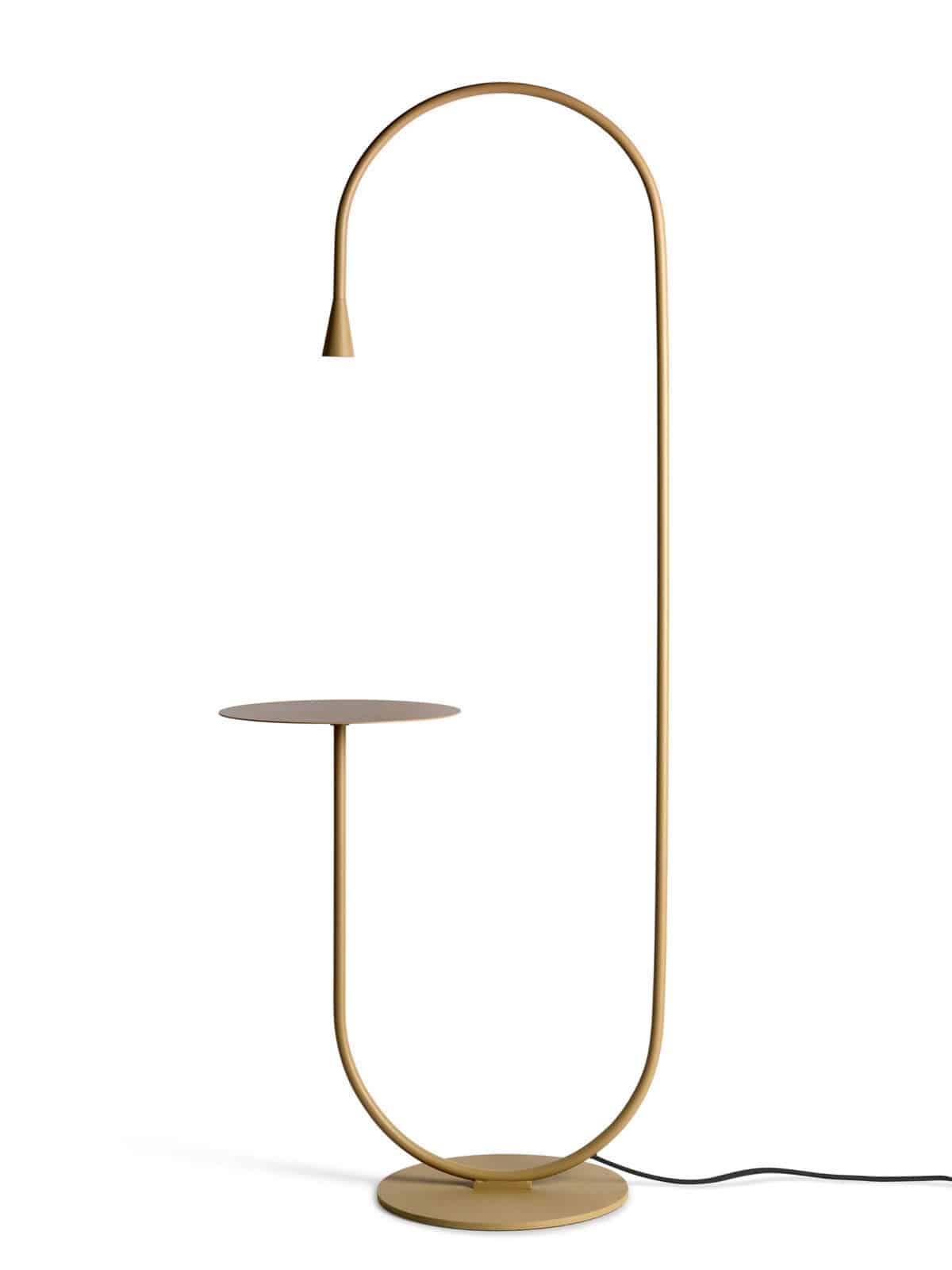 Uturn is the lamp by Pode, perfect as a lamp and a coffee table. The idea is to create a small exposure with a lamp that directly illuminates the object placed on the table. The result is that of an elegant accessory that fascinates and intrigues.
4. Leano by RoomSafari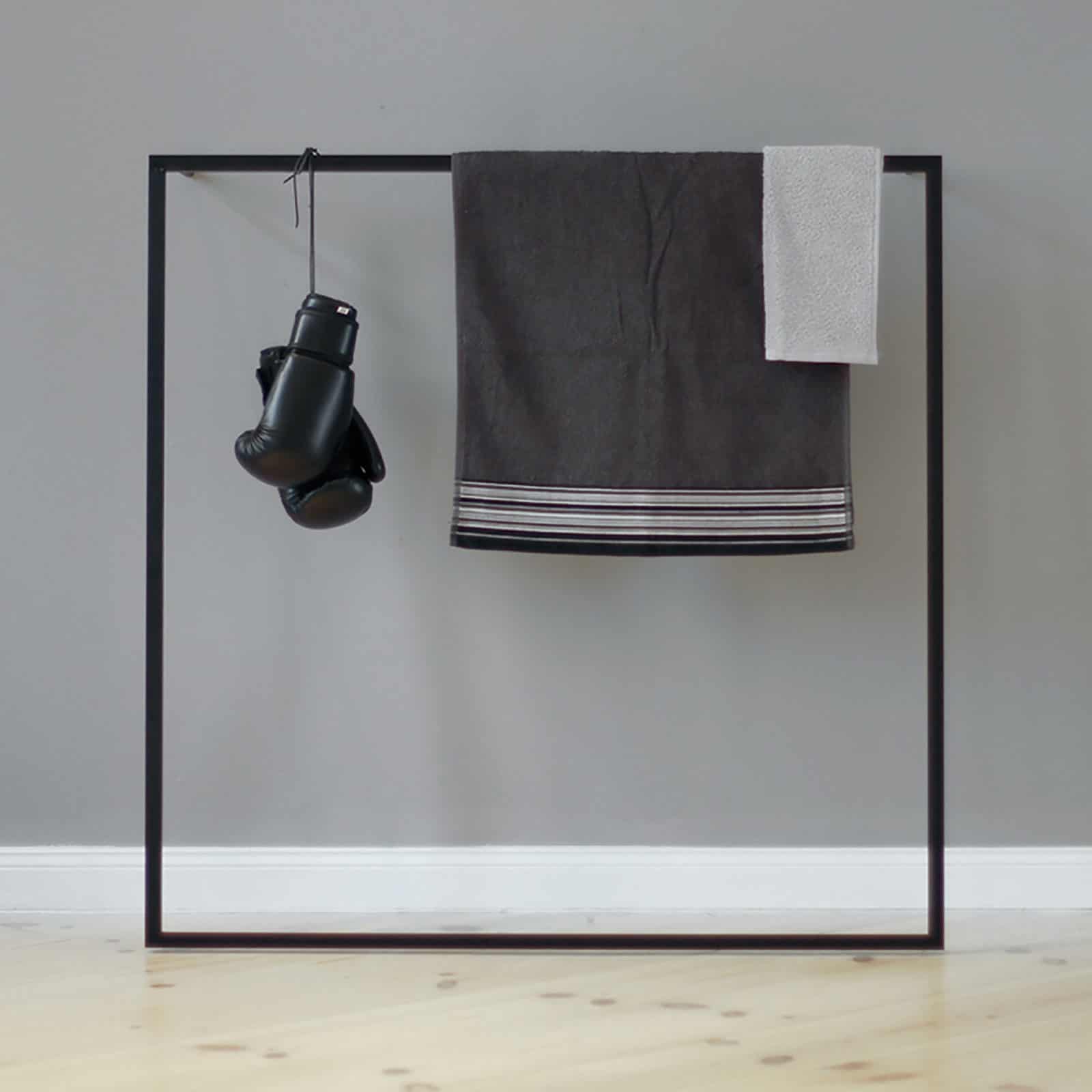 Leano is a very simple hook that simply rests on the wall. Very easy to assemble and transport, it is perfect for small spaces. All the collection by Room Safari is about organizing. I found it very interesting.
5. HARRI by Peter Fehrentz for More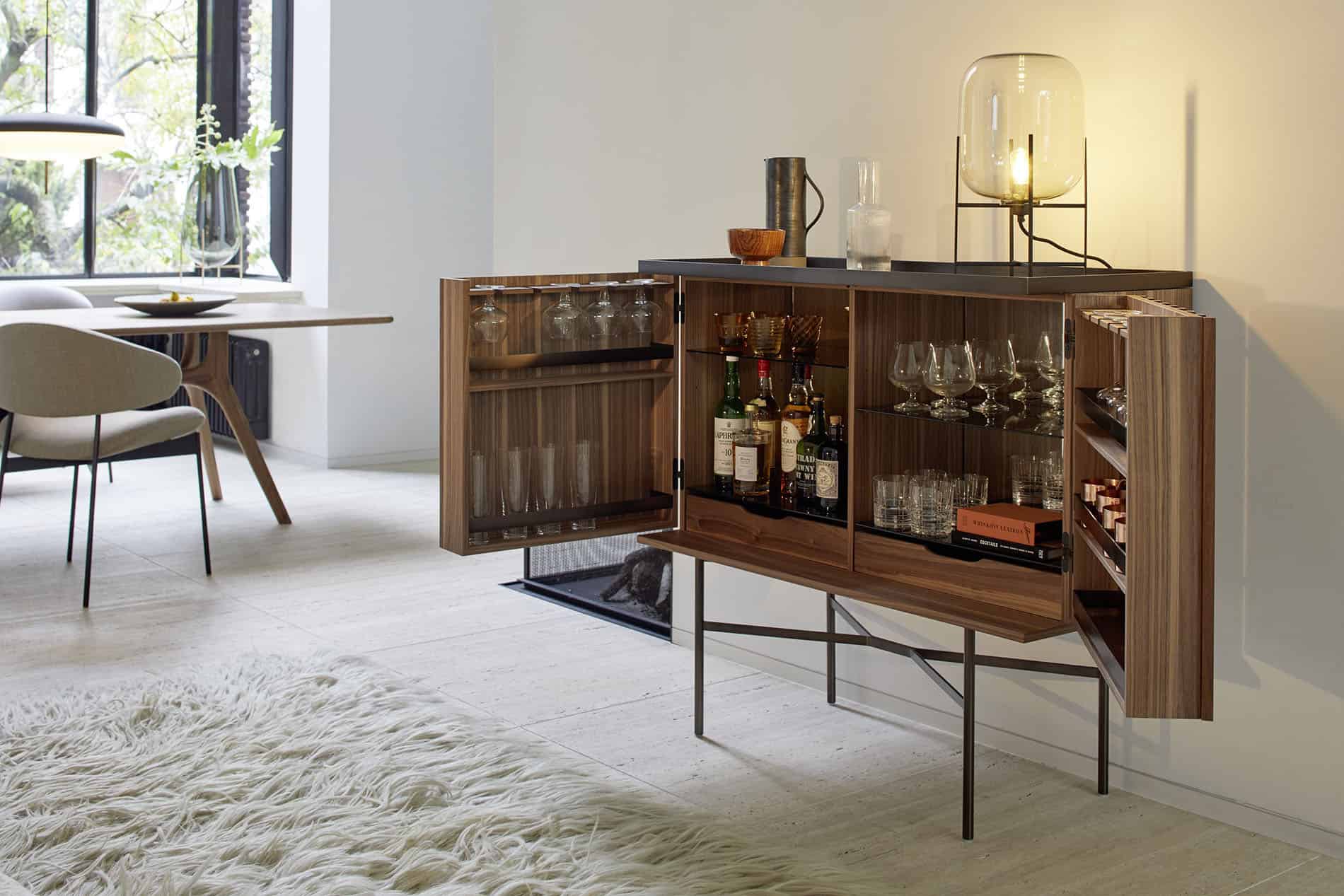 The home bar is the place where guests are welcomed. The feeling after this IMM Cologne is that you can not do without a bar cabinet, which goes straight between the objects of this year's desire along with screens and coat rack (I will write a few articles on this subject). Harri is a walnut bar cabinet perfectly designed both inside and outside.
6. Bavaresk Table by Christophe de la Fontaine for Dante Goods and Bads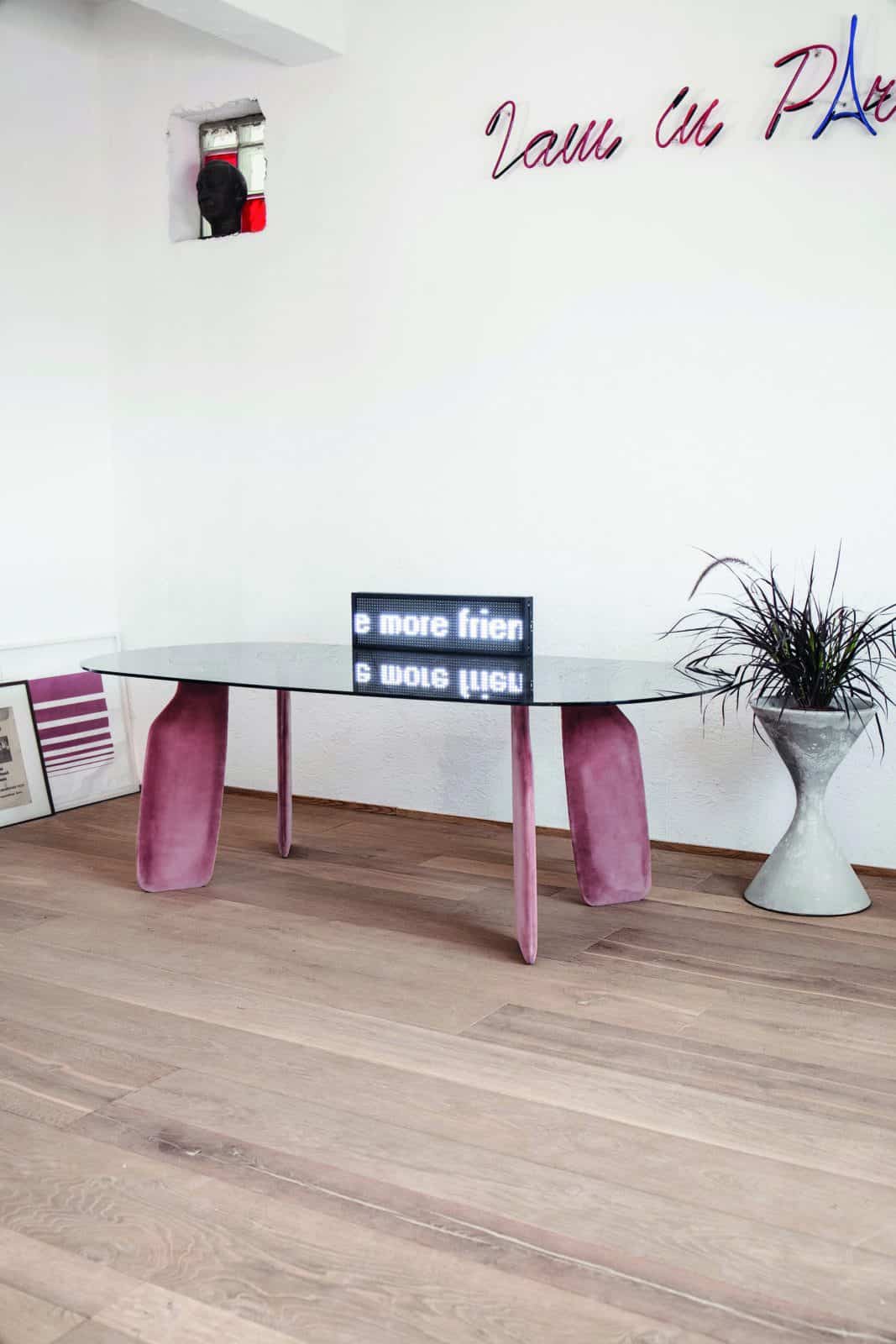 The Bavaresk Table is not among the novelties presented by Dante Goods and Bads at IMM Cologne, but I had never seen it live and I fell in love. A round or oval top supported by four velvet legs. An extreme table, which however shows a delicate and captivating side.
7. LOOP by Amandine Chhor for Petite Friture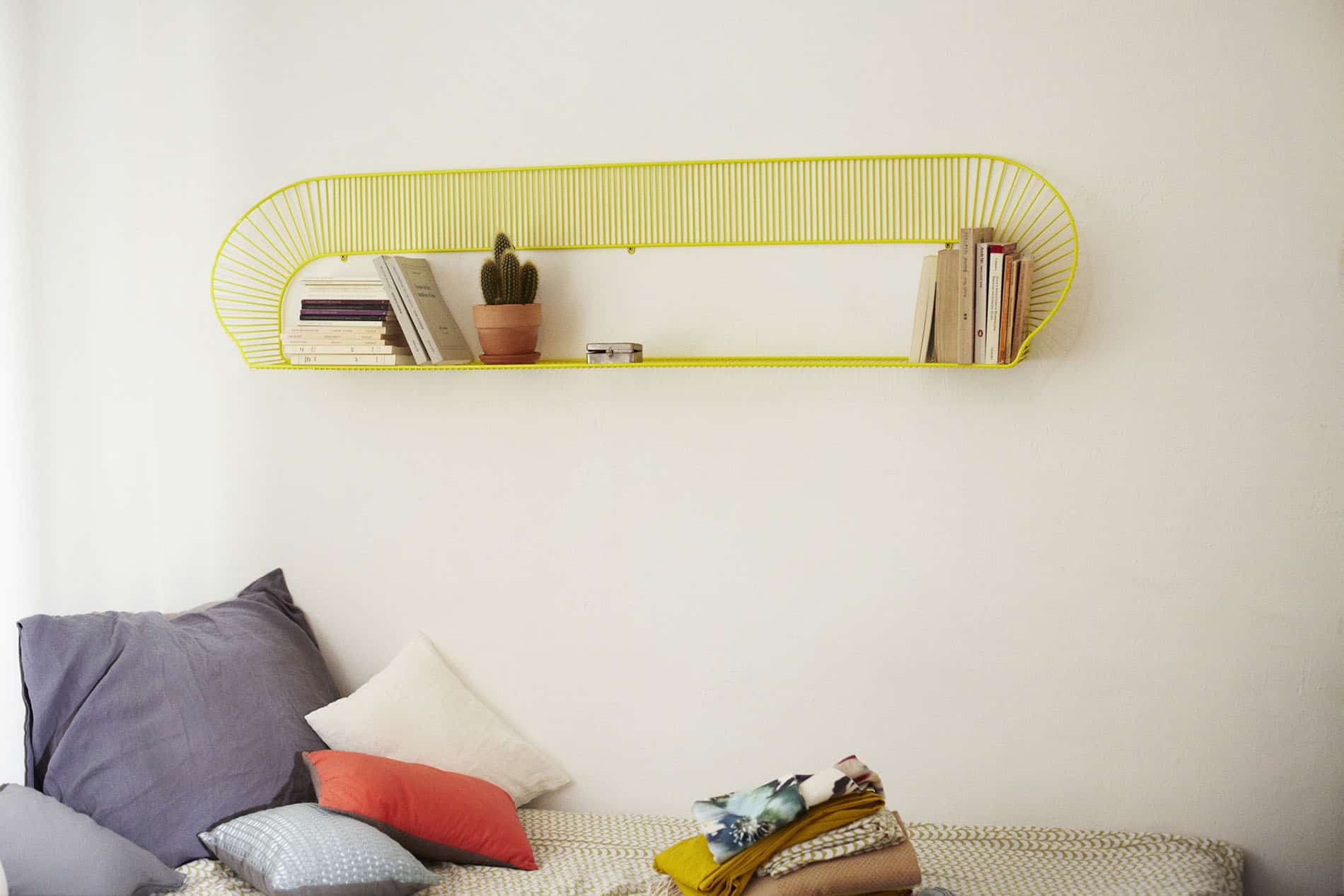 While contemplating the industrial constraints linked to the processing of welded steel wire, Amandine Chhor created LOOP, a series of wall brackets made of welded steel wire that transmits a sense of weightlessness, and at the same time guarantees great robustness.
The result goes back to the 1920s, and creates a frame as well as a shelf.
8. Archal Organizer by Eno studio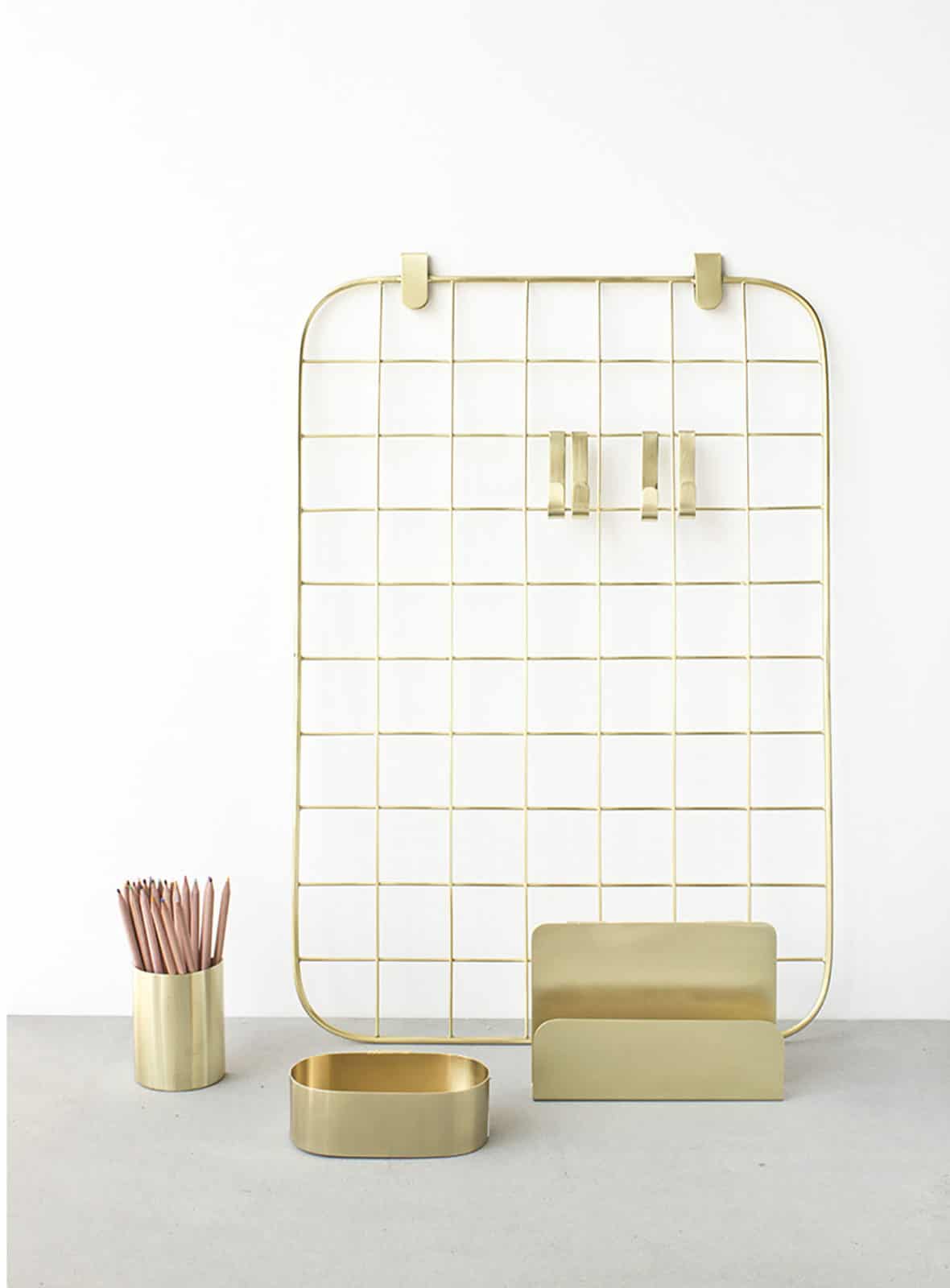 The theme of the office and the organization of spaces is certainly one of the topics most addressed by contemporary design. The proposal by Eno Studio is refined and elegant and responds to the needs that small spaces bring us to have.
9. Cartesio by Elena Salmistraro for CC-tapis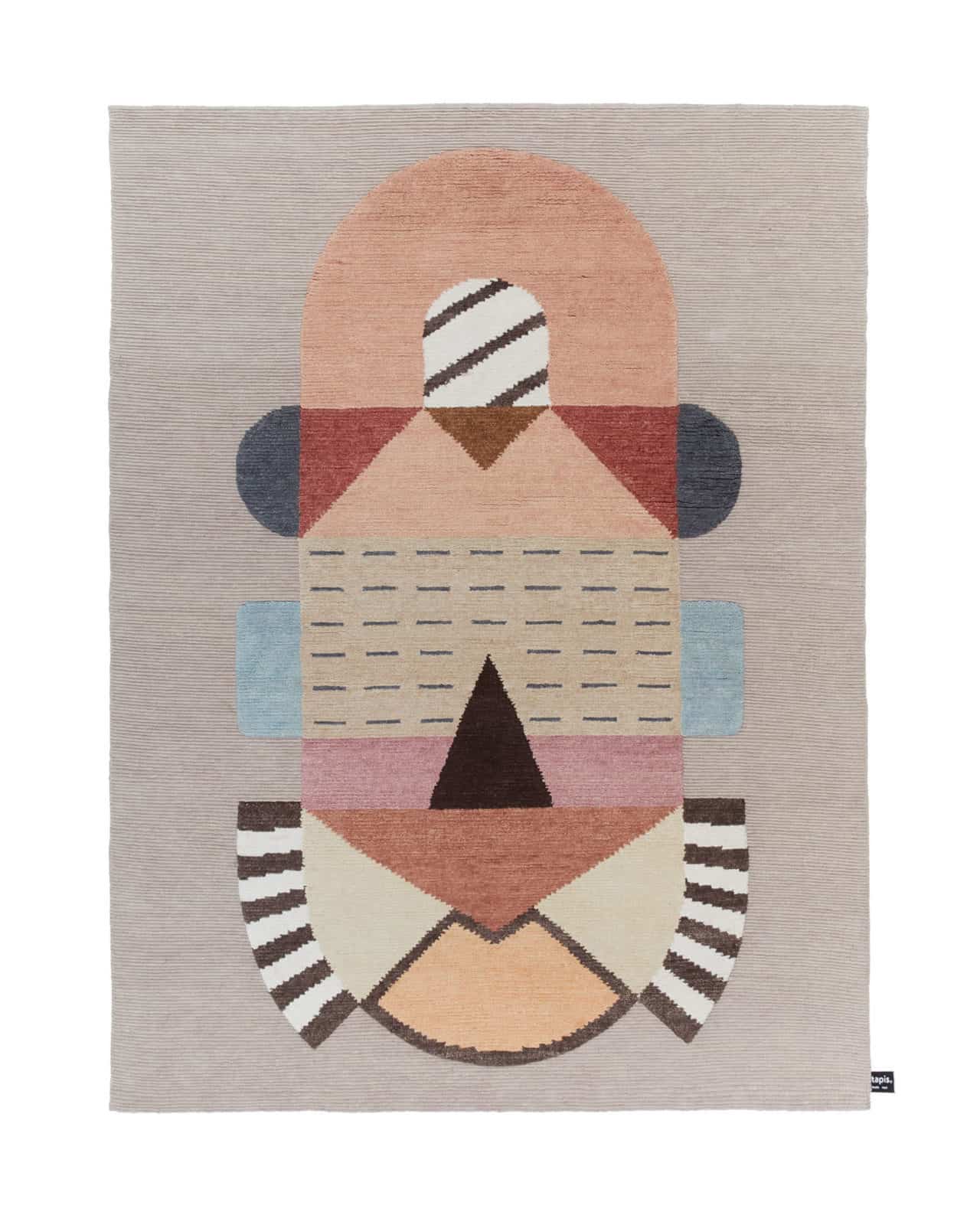 CC-tapis presented at IMM Cologne the new Cartesio collection designed by Elena Salmistraro, best debut designer with the Salone del Mobile.Milano Award 2017. The collection is inspired by Flatlandia, the fantastic story written by Reverend Edwin A. Abbott in 1884 The primary geometric shapes meet on an elegant and extremely sober carpet.
10.  Fold it by Alissa Arends, Leon Bucher and Yelim Kim – Pure talents Contest
"Fold it" is a folding and easy to store desk designed by Alissa Arends, Leon Bucher and Yelim Kim, students of the Weimar Bauhaus University. It struck me because I had just listened to a conference by Gudy Herder, trendsetter, in which there was talk of design for the new generations. Gudy said: "If you are a designer, I advise you to work on projects that change shape". He spoke of knowmadism, of a new generation that does not like possession, but experience, a generation in constant motion, so designing furniture that is simple, easy to carry. Fold it is perfect in this sense.
11. Loafer by Space Copenhagen for &tradition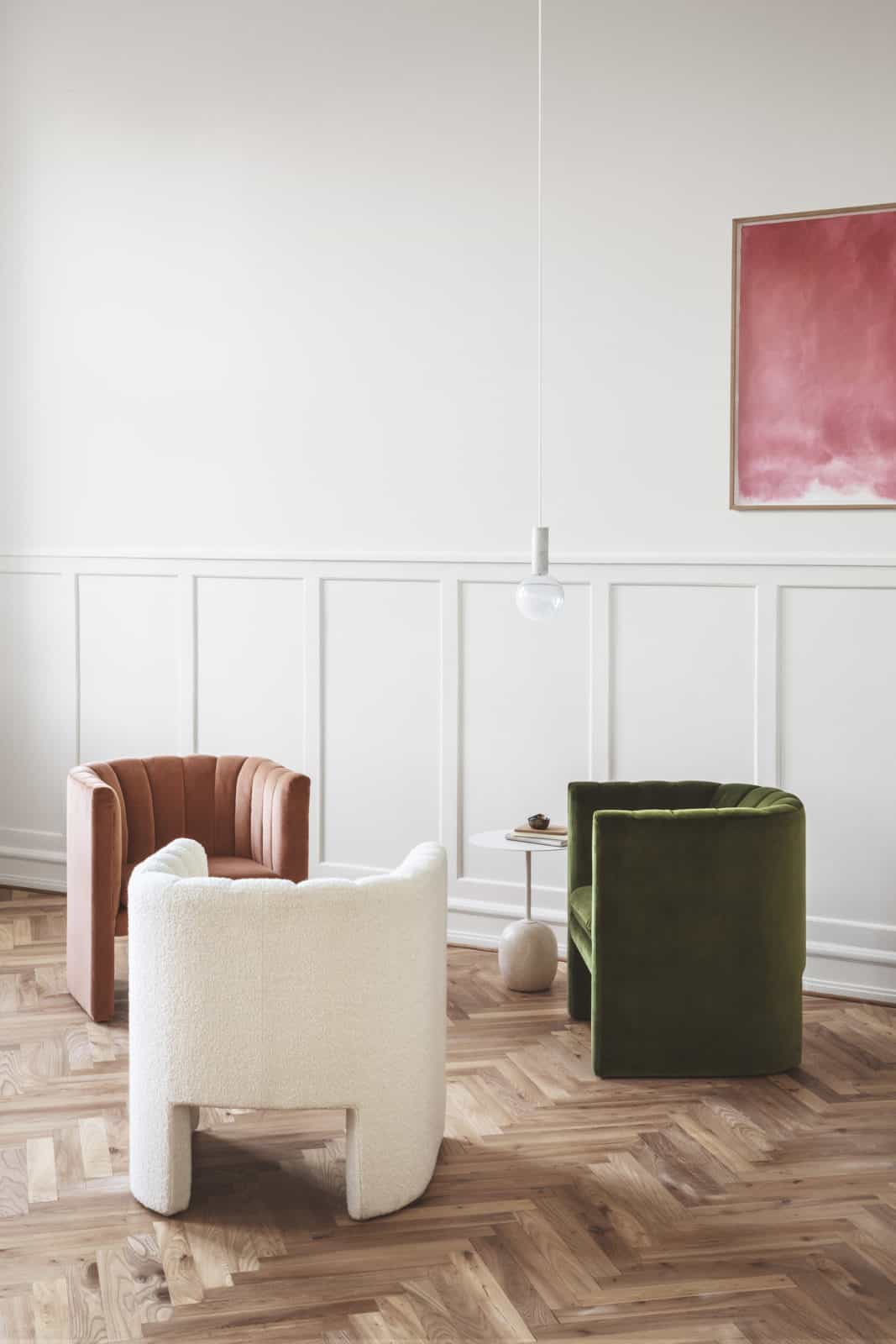 Finally, Loafer was designed by the duo Space Copenhagen on commission for the SAS Royal Hotel, designed by Arne Jacobsen in Copenhagen.
The idea is to be able to create a sense of intimacy and protection with an armchair that can be used in large spaces. The armchair is therefore extremely comfortable despite the rigidity of the forms.
What do you think about these 11 best of IMM Cologne?
Let me know 🙂
>>> maybe you can be interested also in MY BEST OF MAISON&OBJET 2017