This post is also available in ITALIANO
I met Ron Gilad in the courtyard of the Danese headquarters during the Milan Design Week. While all out was euphoric and aroused, Ron Gilad was waiting for me in the courtyard, in the shadow of a blooming wisteria, in front of a garden table, trying to escape the agitation of Salone and Fuorisalone and pretending to be elsewhere.
On the table a pack of cigarettes, an ashtray, a shut off laptop and a tray with three glasses of water; for me, Ron Gilad and my friend Andrea, my companion.
Let's take a step back. Born in Tel Aviv in 1972, Ron Gilad is an Israeli artist who for years has created objects that challenge the perception of the observer.
Since November, the artist has been the creative director of Danese, a historic Italian company founded in 1957 by Bruno Danese and Jacqueline Vodoz.
During the Milan Design Week, in Villa Danese, he was presenting his installation Fragments of Life, which we talked about.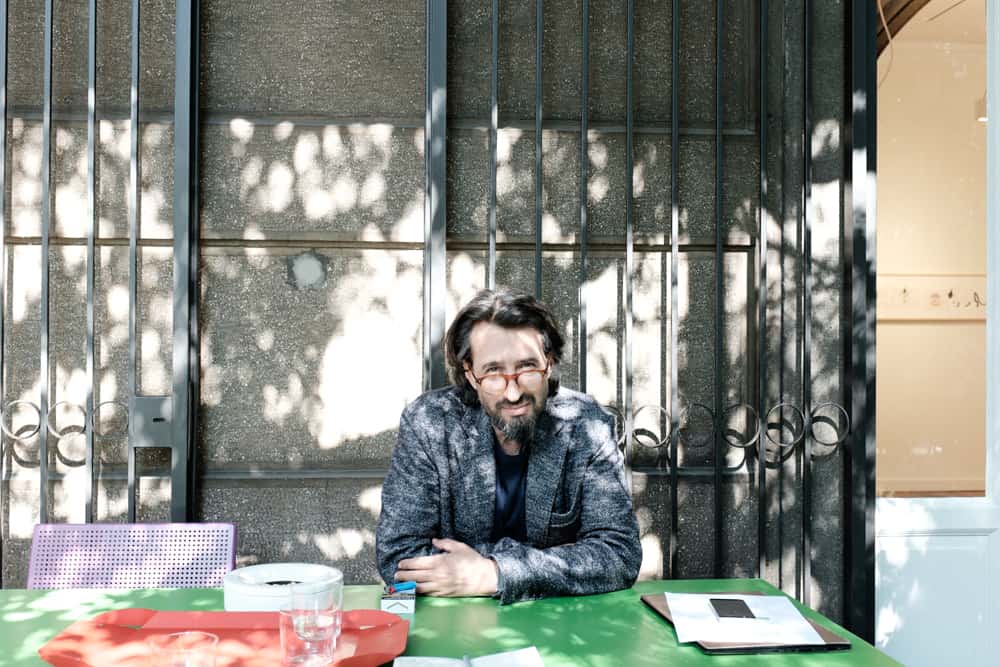 Ron Gilad interview
Being the creative director of Danese is a great reward and at the same time a great responsibility. Isn't it?
It is a bigger responsibility than I expected. As a control freak, just now I've realized how deep is the ocean I'm entering in. And, to be honest, I'm not so able to swim. Literally. I imagined that my job would consist mostly in directing the company or finding again its identity lost over the years, but in reality the job is much wider than this.
I'm involved in designing and creating the new catalogue, both the content and the physical object; I'm redoing the website, not in terms of design, but rather in terms of concept. And reaching places which I've never really dealt with in terms of engineering, production, pricing, marketing, sales. I'm not an expert in any of these: I'm an artist, but suddenly I'm starting to understand that all the bits of knowledge that I've gained over the years are becoming very relevant and I've got to use these tools to swim in this ocean.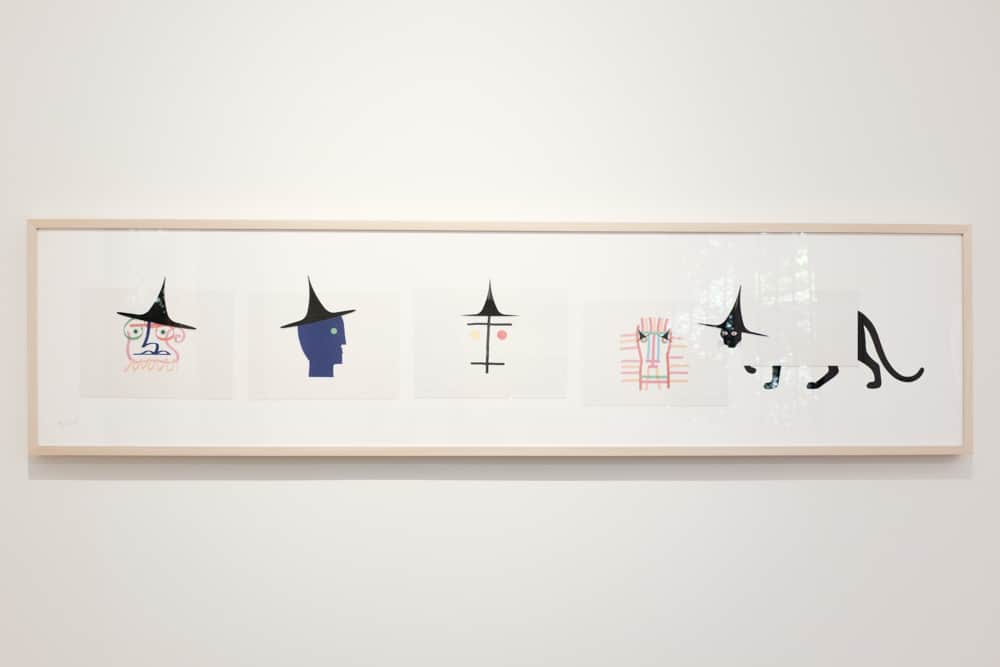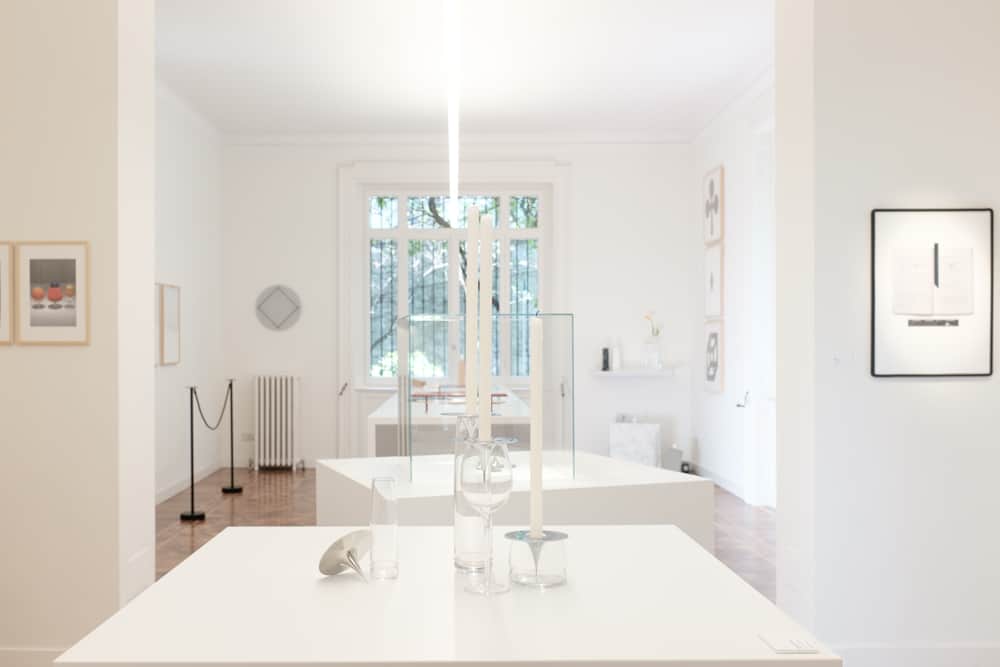 Danese
What is your vision of Danese?
[He laughs] I think it's too early to make big statements. The first months were dedicated in studying the brand history, trying to understand what had happened since 1957 and up until the last 5 months. Meaning: even November 2016 for me is history. It was crucial to me understand the brand as much as I could. Not in terms of concept or studying the works of the masters, because I grew up with this so I know them. Of course by being more intimate with this work I learn much more.
But to come out with a statement about where the future is headed, I think it's a little bit too early. I can say that the first step was to slim down all the doubts that have arisen over the years and to try to focus as much as possible on the brand identity. I've decided to cut away all large-scale pieces of furniture from the collection including the lighting researches.
I'm trying to simplify everything, towards to very basic elements and hopefully to start building from this point. So the catalogue has been shrunk by about 70%. Of course we kept all the past iconic pieces of the past, even if many of them are almost irrelevant in functionality. If you think about calendars, the office of the 50s or the 60s is not the office of today. Their relevancy lies in their cultural value, so whatever I found valuable in this sense, has been kept.
After slimming down the catalogue we had to take the first step in the direction where we wanted to go, without being pretentious. Somehow I wanted to follow the intimate relation between the entrepreneur, the artist and the artisan just like in the past. For the first step in this direction I chose myself [he laughs]: not because I don't appreciate the works of others, but just because I trust myself and if we want to be clear I don't want to give briefs to other people and tell them "please do this and this and this". I know what should be done.
However, the idea was to take small symbols of everyday life and to present them on the table. So, objects like candle holders, clocks, vases, mirrors, fruit bowls have in my opinion basic domestic functions. They don't answer to special needs but rather to small desires, and that's where we started from. When I say "new" I'm not being completely honest, because some of these pieces are new to the collection, not to me. What I did was to come back home and start opening boxes and boxes of prototypes and old sketches. I picked up just a few symbols that represented some past research of mine that I'm still curious about.
Beside their function, it was important for me that they contained an idea and that they were made in only one or two simple materials and with primitive technology. Nothing too complicated. And that they would be in a scale that a people can hold in your hand.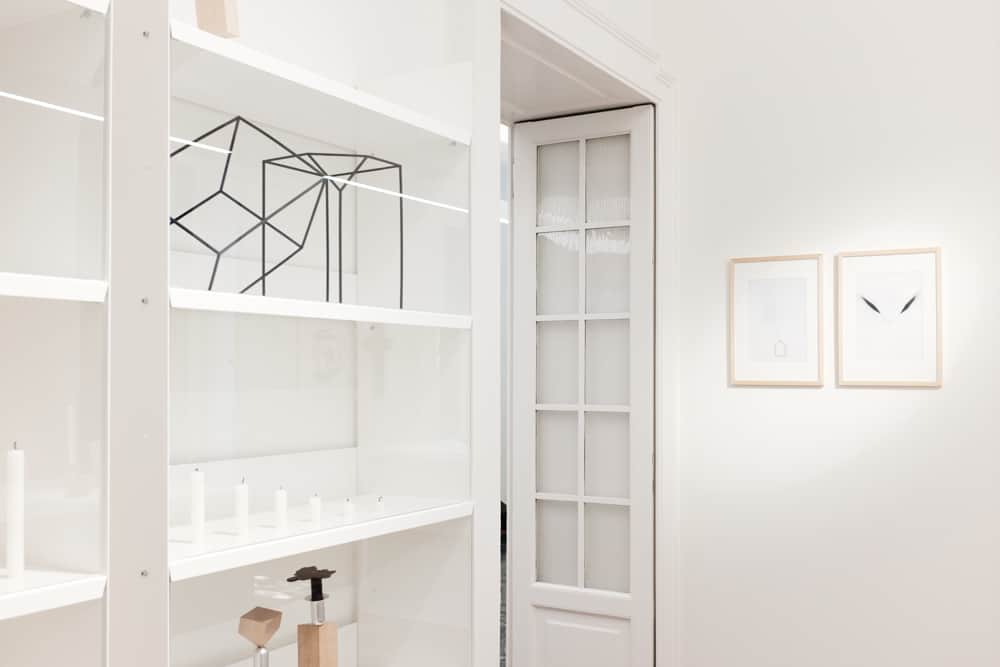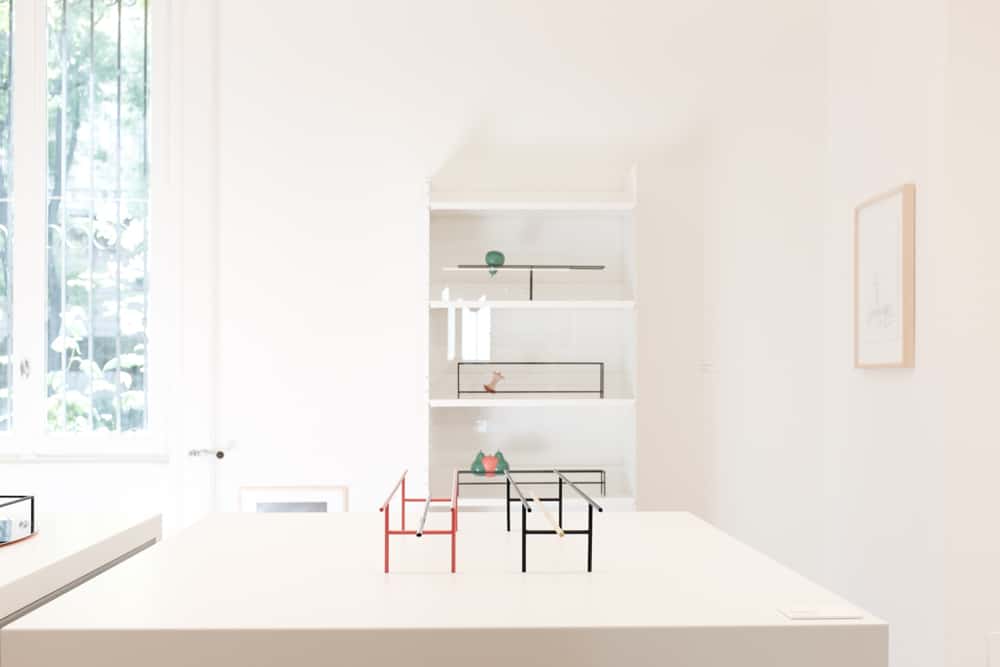 Arte e design
I would like to ask something about you, about your personal vision. What is in your opinion the difference between art and design?
I think that the basic boundary and the literal difference is their physical function. This is the definition you would find if you opened Wikipedia, I assume. Art will not necessarily have a physical function, but rather an emotional, intellectual reaction. And design should fulfill a certain physical need. A design object can survive just like an art object when it is not in function. We can appreciate a chair even if we're not sitting on it, we can evaluate a tray even if we're not holding it in our hands. So this is their similarity. Also, art and design can be evaluated only through our eyes, design must be evaluated also by our physical body.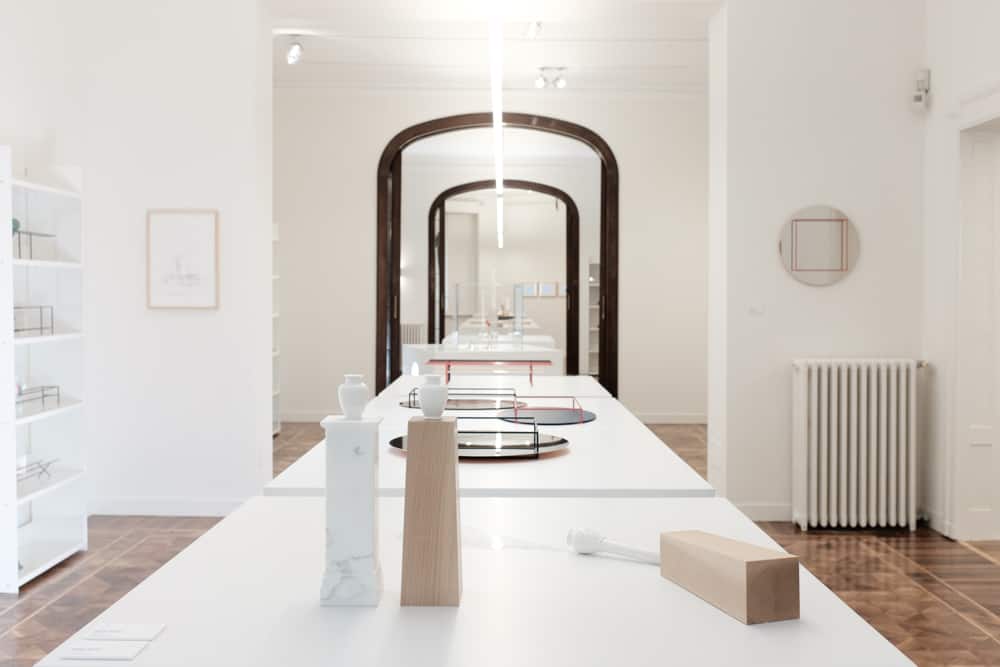 Fragments of life
Let's talk about Fragments of life, what kind of installation is it?
Fragments of life is the name of the installation. On my first or second meeting with Carlotta de Bevilacqua she asked me: "What is Danese for you?" and I told her that Danese for me was not a lighting or a furniture or an accessories company lying on its past. It was a catalogue containing fragments of life. It was not a title, it was just my first reaction to what I saw and she said: "Wow. This is the title." However, I was not trying to create a certain atmosphere or something involved in lifestyle. These are just fragments, these are just pieces hopefully people desire to have in their lives.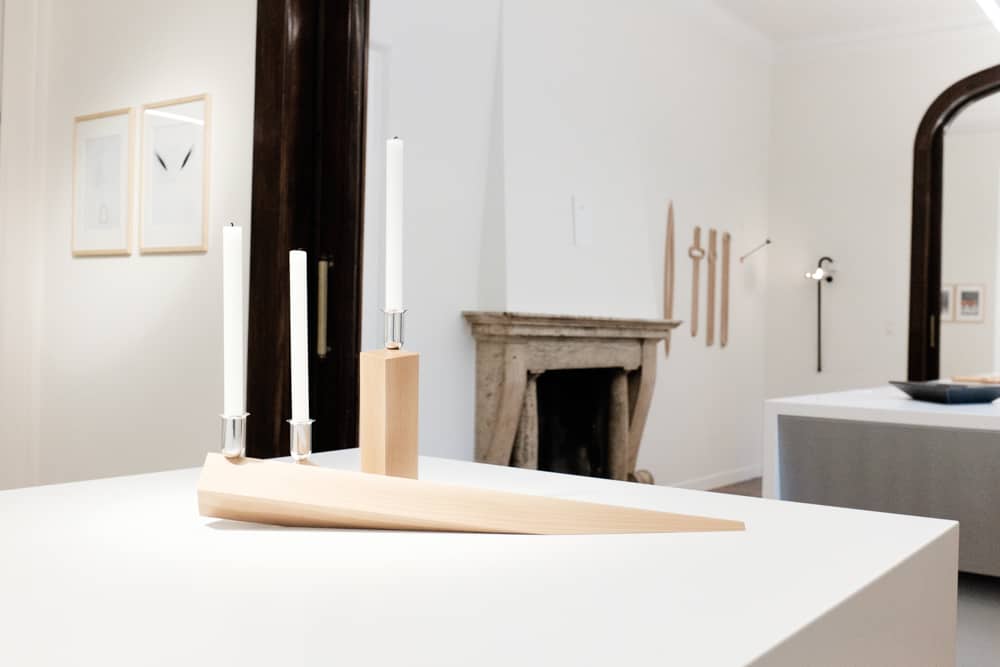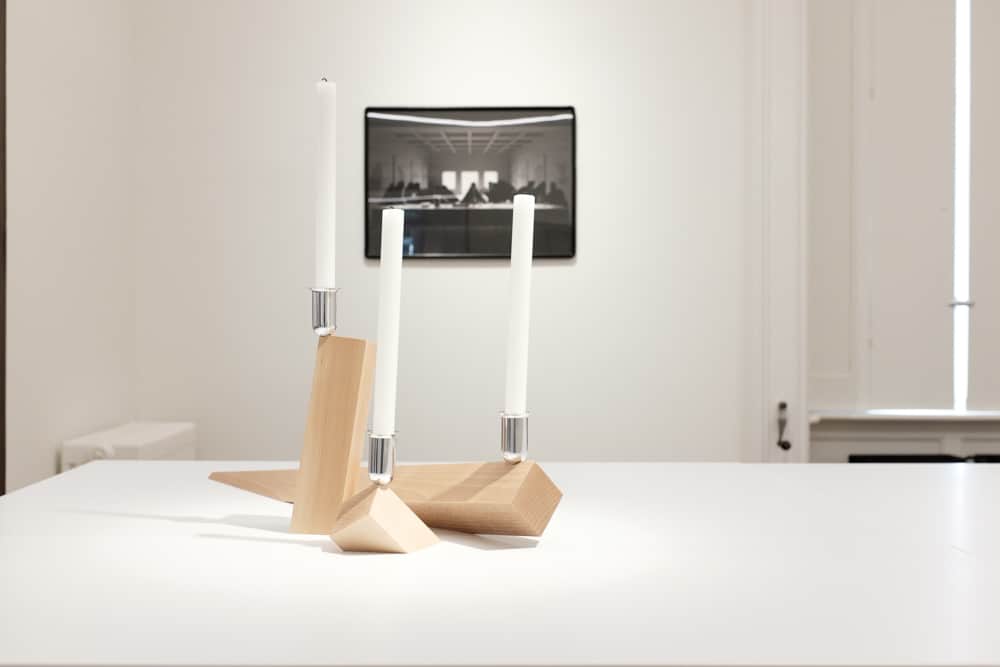 Pisa, Torcello and Venezia
This is a question I ask in all my interviews. I would like to focus on Pisa, Torcello and Venezia. I would like to ask you to describe them as if you were describing them to a person that is not able to see them.
These three pieces represent an old research of mine about the relationship between the object and the surface that the object is placed on. What I wanted to do is to blur our consciousness about the stability and the fragility of a surface. These are three very simple wooden blocks submerged (ideally, not physically) into the table. A very small candle holder has been placed on top and everything is balanced in a frozen moment. The vision becomes much stronger when you place a candle in it. I have to say that describing what I'm doing to a person who is not able to see is very tricky. All my work deals with very small gestures, with something delicate and gentle.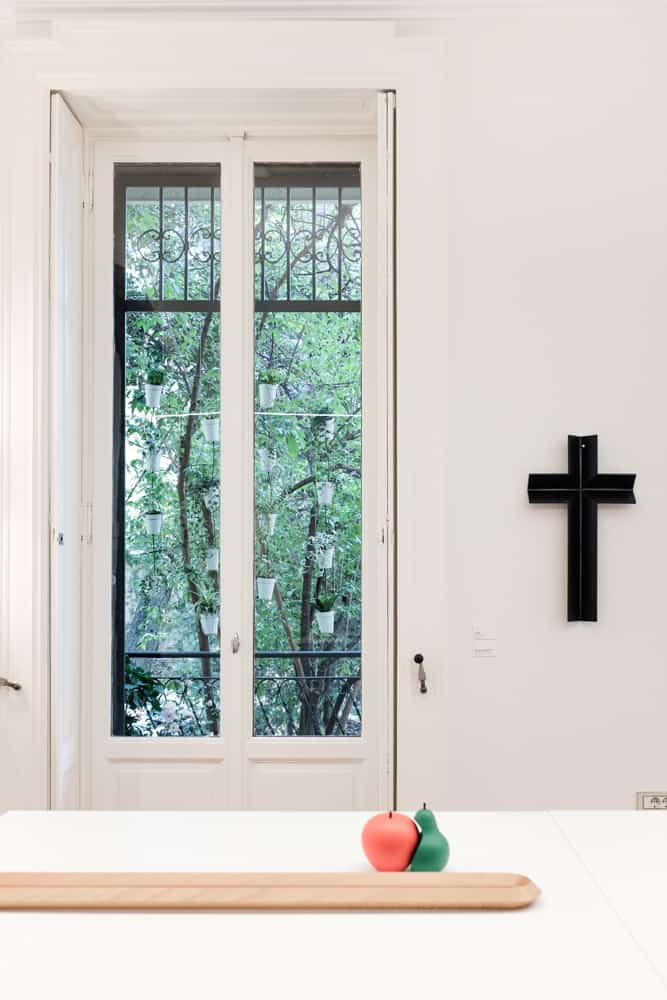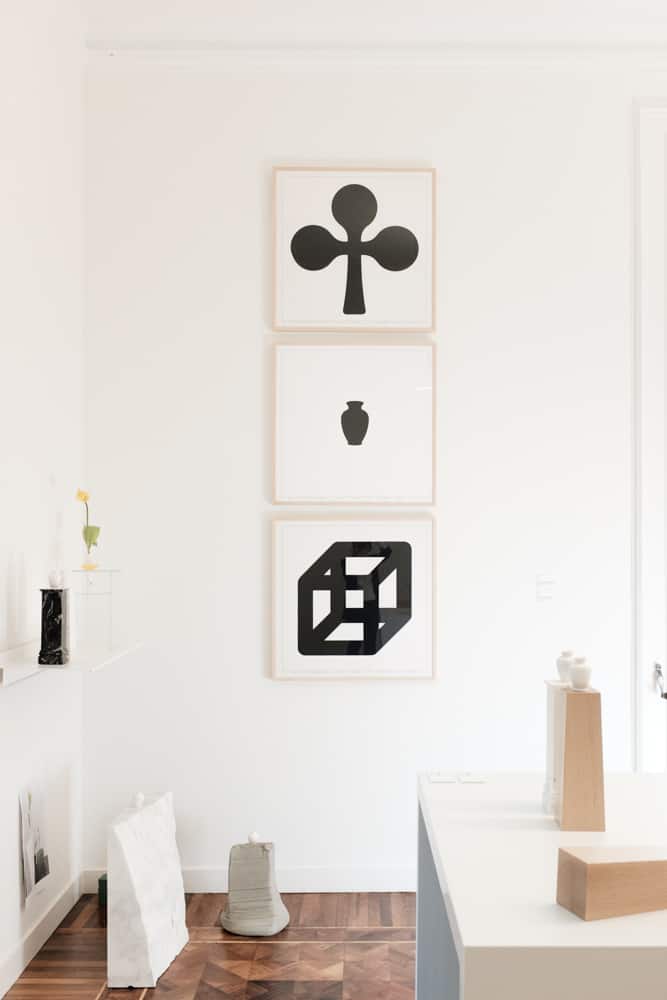 This is the end of Ron Gilad interview.
Here you can find all my interview: