This post is also available in ITALIANO
Summer is not coming. It surely needs encouragement and I tried with these six illustrations.
GIRLY VEGGIE FRUIT – AITCH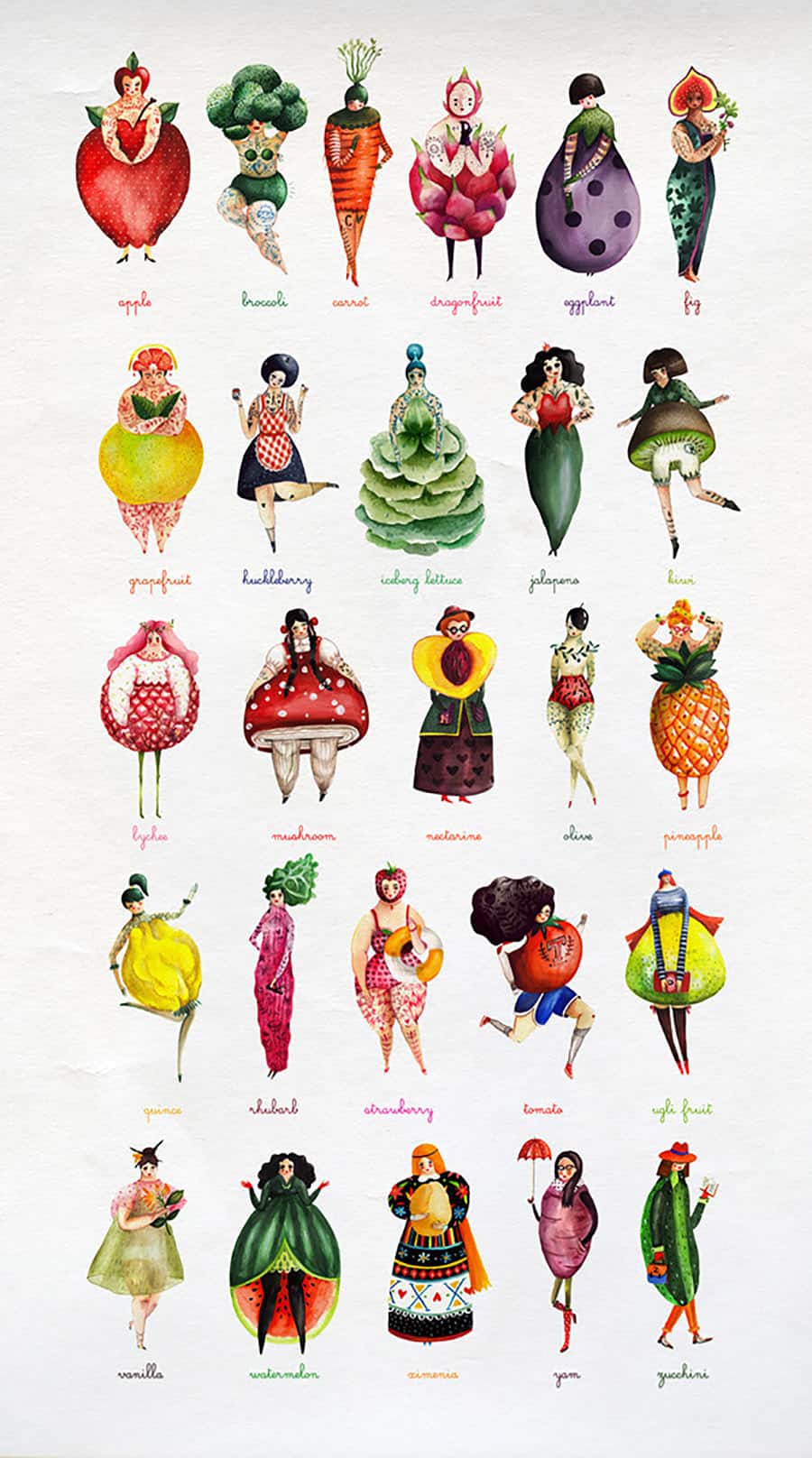 Aitch is a romanian illustrator, he realizes works inspired by her travels, nature, naïve art, children fairy tails, and folk culture. Little animals, flowers and botany are the protagonists of her pattern, printed on pieces of cloth or accessories. Suddenly it seems to enter a Henri Rousseau's work with its exotic and irreal atmospheres. It's like they awake some faraway memories, kept in the back of our mind.
Girly Veggie Fruit is the representation of summer fruits in women bodies. They're all in alphabetic order, with a colorful and ironic sense.
READERS – MAGGIE COLE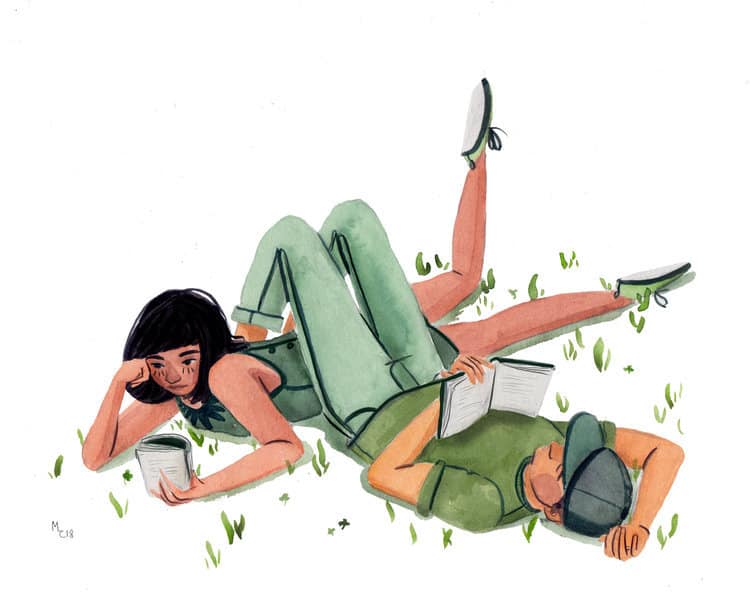 If you like cats and people, you will like Maggie Cole's illustration for sure. She draws everyday-life actions surrounded by tenderness and suspension in time: comb your hair on the sofa, read a book with your cat around; or put the make-up on and knitting in the living room.
Readers are two lovers (or just two friends, who knows) keeping them company, while reading different books. These are the summer occupations we miss so much in winter.
PEOPLE IN KLEIN BLUE – MARINA GUIU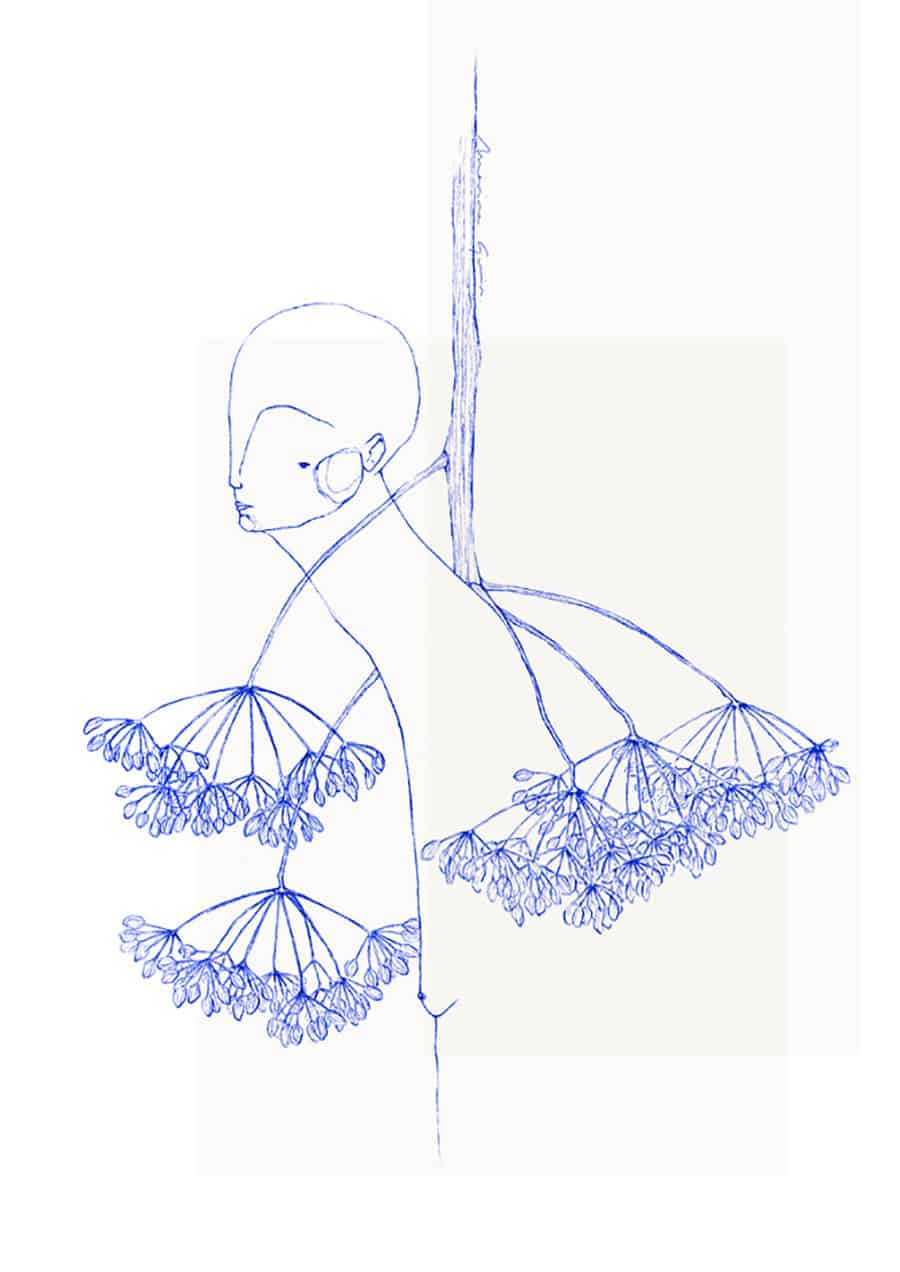 A very fine line, Blue Klein (that color invented by the French artist Ives Klein), flowers.
Marina Guiu realizes intangible illustrations, but incredibly powerful. They come to life on piece of cloth, tapestry, labels and walls. People in Blue Klein is a series of faces intersected to flowers and plants, realized in pencil on cotton paper and then and turned into Klein Blue.
This my idea of summer, a light and delicate one.
YOUTH – MARINA MARCOLIN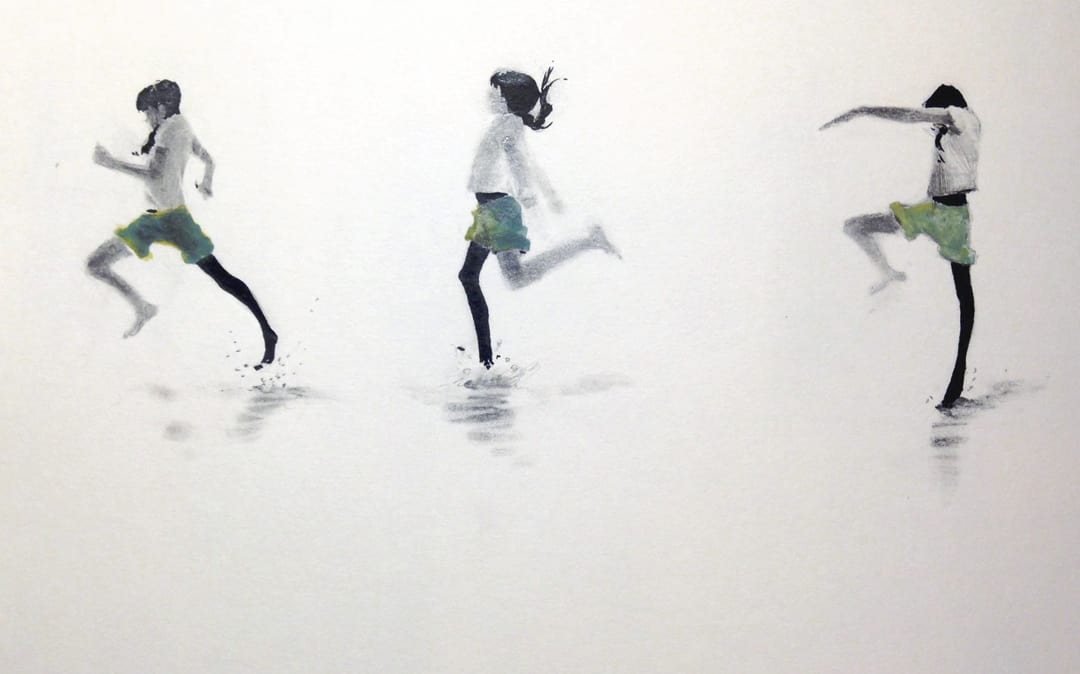 "Marina Marcolin is the watercolours' guru" they said to me. And it was true. She is able to render the most rarefied atmospheres, the most inconsistent dreams and slight moviments. She is born in Vicenza, but now lives in Arcugnano between the wood and a lake.
Youth is the summer we lived when we were children, it's jumping in the puddles after a storm with our rolled trousers.
Youth is my summer spent in the mountains, playing outside until evening.
HOUSE PLANTS SKILLS – NINA COSFORD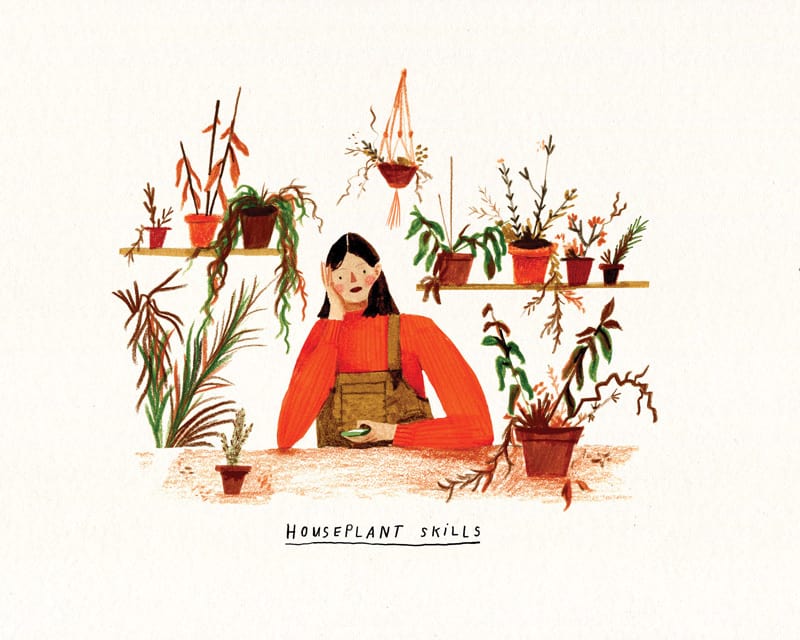 Summer is the season of good resolutions, when we decide to buy plants to decorate our terrace. Terrible mistake. They constantly die. Nina Cosford  manages to ironically represent our everyday-failures, just to reminds us of our human condition and that sometimes it's better to laugh about it.
In summer we need to shake off the seriousness winter put us on.
OTTO KIM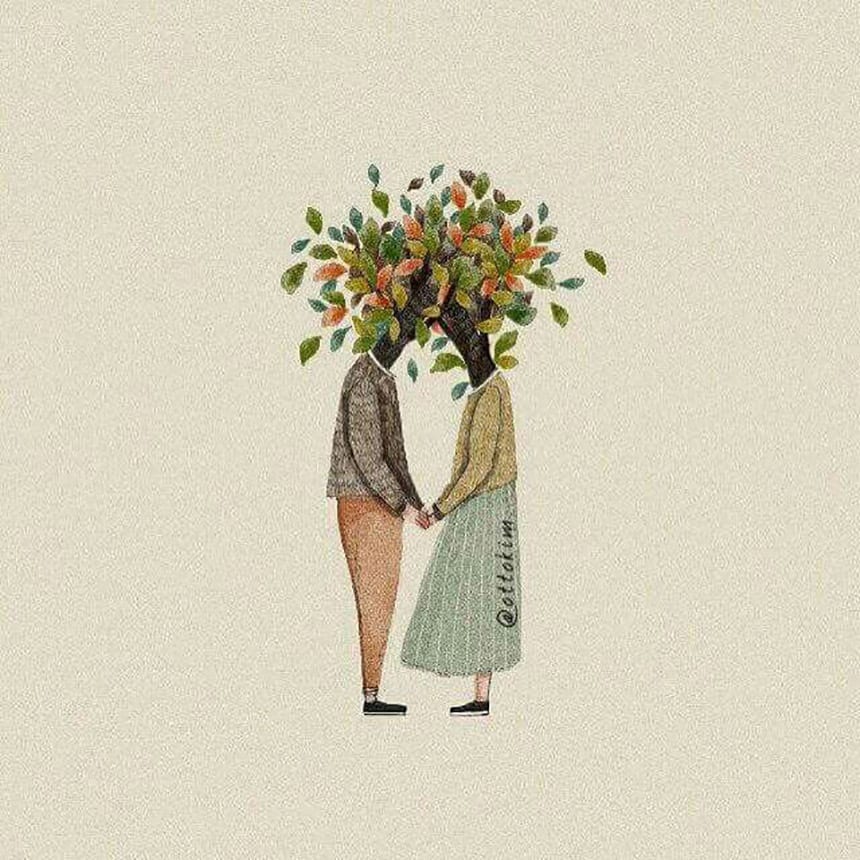 Otto Kim is a powerful artist, because he manages to tell incredibly intense stories, only using a white background and small characters. Even if they're usually static, they generate an unusual kind of tenderness thanks to their light colours.
Otto Kim puts on old-time summers when analogues were taken, when people kissed behind the trees, he puts on summers of yards and swings.
Its characters tell summer stories that everyone has lived but has probably forgotten.
>>> have a look to these amazing illustrations about love.