This post is also available in ITALIANO
The first time I met Nicolò, it was a month ago in a little bar in the Quadrilatero quarter, in Torino, where he gave me an artwork, I had bought.
Actually, I've known the artist-Nicolò for much more time. I started loving his first pastel works: delicate illustrations where little characters move, trying to get out of their physical limits; then I fell in love with the powerful grace of the more recent illustrations.
Nicolò is not really from Torino, he was born in a little town in province, where he spent part of his adolescence; however, he carried out classical studies in the high school, to turn into physics at university, in Torino. It's only when he started an illustration course, that he realized what his way was.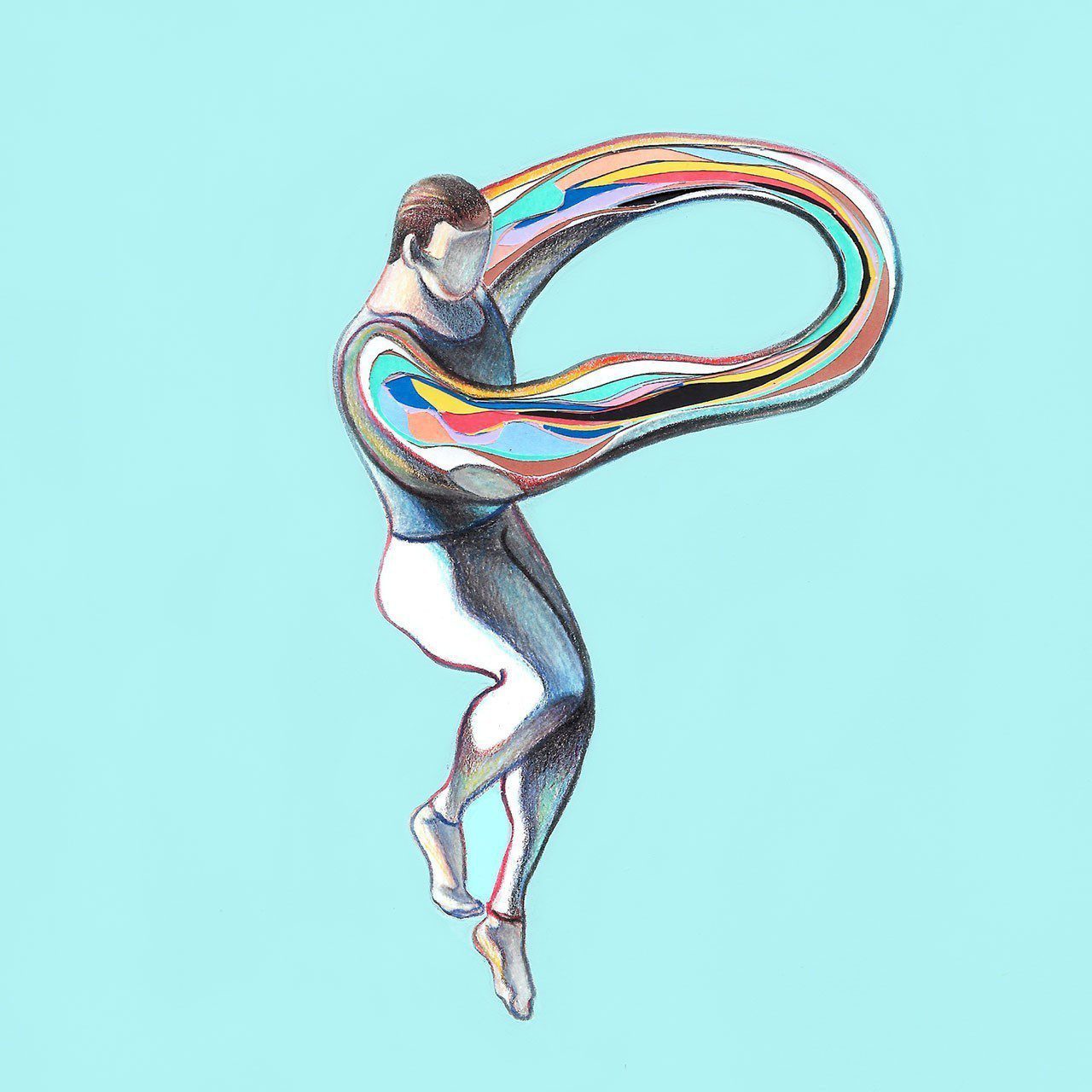 Nicolò and Torino
I've perceived a strong bound between Nicolò and the city since his first project, L'Ufficio Moderno, founded with Serena Campelli. The idea was to be a lab and coworking space, but it's not always easy to deal with Turinese climate conditions: the unbearable humidity made the place unusable. So, physically, l'Ufficio Moderno doesn't exist anymore, but keep living in some way.
However, the presence of Torino is stronlgy evident also in the project  "Colors of Turin". It was realized for the blog Le Strade di Torino in collaboration with Serena. The idea was born some years ago: the aim is to make funnier some old prints of the city, giving a sense of surrealism and pop. Porta Palazzo stands become candy wrappers, the Mole Antonelliana a climbing wall for a little snail and the Gran Madre church a supplier of colorful petals.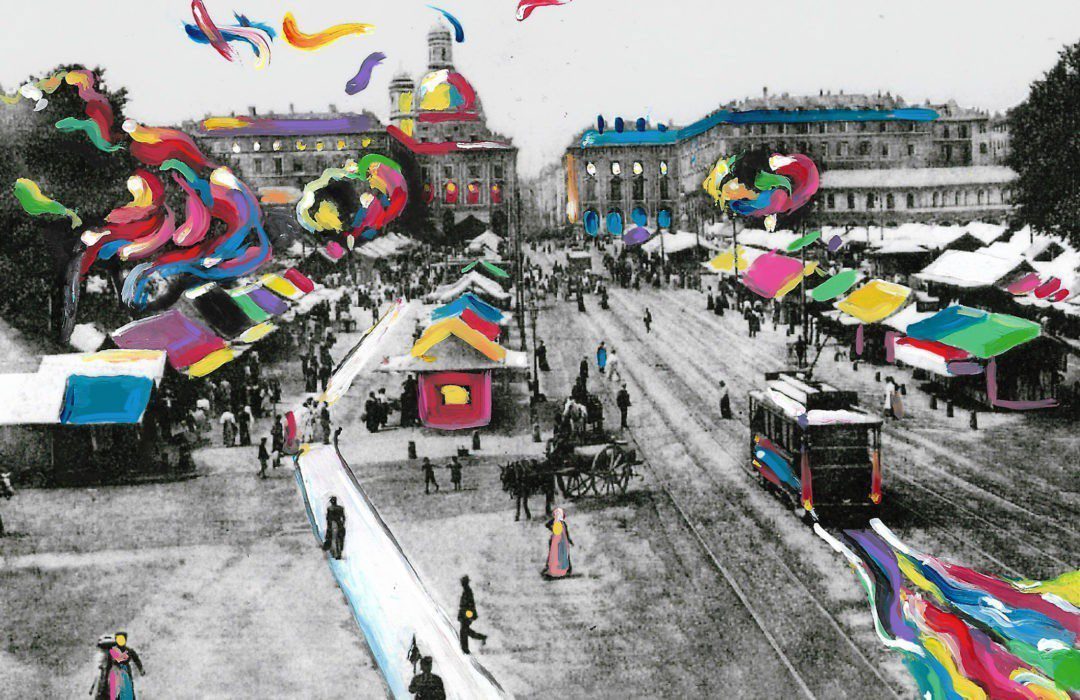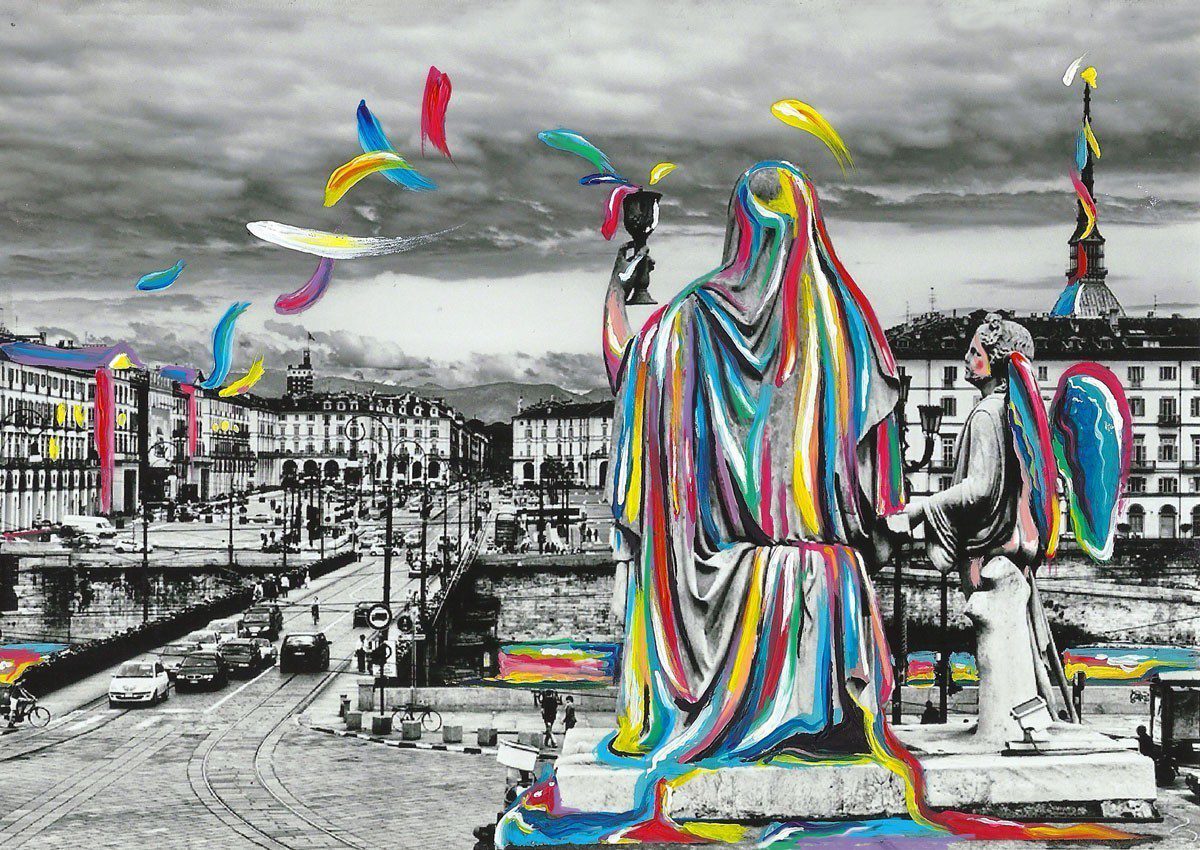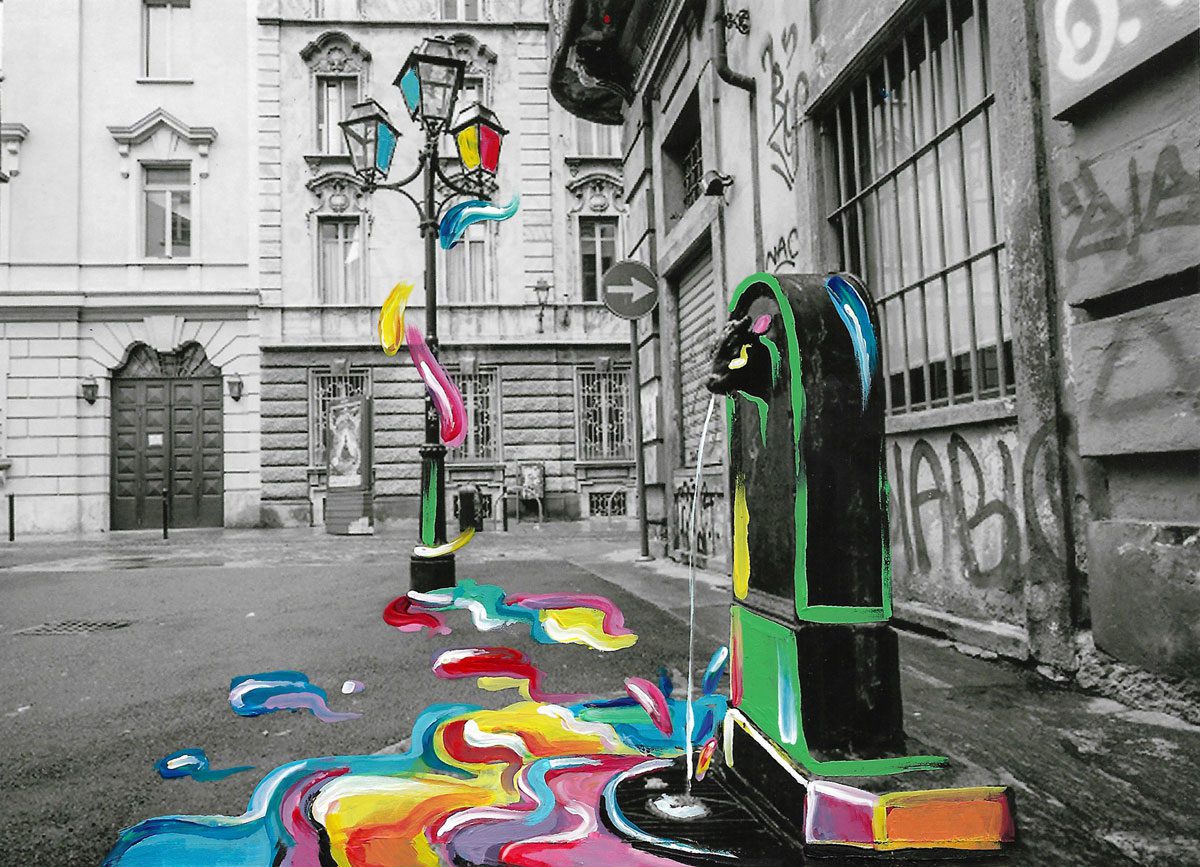 Techniques
I can evidently see the will of experimenting different tecniques all along Nicolò's career, but there is one, in particular, which is his favourite: oil painting. "I love experimenting different materials and tecniquesm but oil painting has an elegance, a patient and tenderness like nothing else".
That tenderness is typical of his faceless portraits, like the colour caught every facial features and said "You could be the one in the painting!". The characters blend one with another and with other things: Nicolò's painting makes me think of a long pantheistic hug giving happiness and lightness to the watchers.
After an hour, spent in chatting, we left. I kept one of his works under my arm, while thinking of a dialogue exchange:
– Is it possible to live on art?
– Well, we don't have to be afraid of trying it. 
>>> Read the interviews to Letizia Iannaccone and Ale Giorgini