This post is also available in ITALIANO
Decorating teal interiors isn't easy, but the results can be surprising.
These days I'm designing the interior of a house for a young couple. Soon I'll write a post about it, but today I want to talk about the colour that we've chosen:
Biscay Bay – PANTONE 18 – 4726

Biscay Bay is that shade between blue and green. In Italian we call it petrol green, or maybe petrol blue.
Different from tiffany, according to the RGB (RED-GREEN-BLUE) system, its code is 1-119-131
The scale goes from 0 to 255, so Biscay Bay was created mixing blue and green in equal parts.
Back to interior design. In the last few years Biscay Bay has become more and more popular, and 2017 is not the first year when we can call this shade a trend.
But how can we use it to decorate our house?
Teal interiors: how to decorate with Biscay Bay?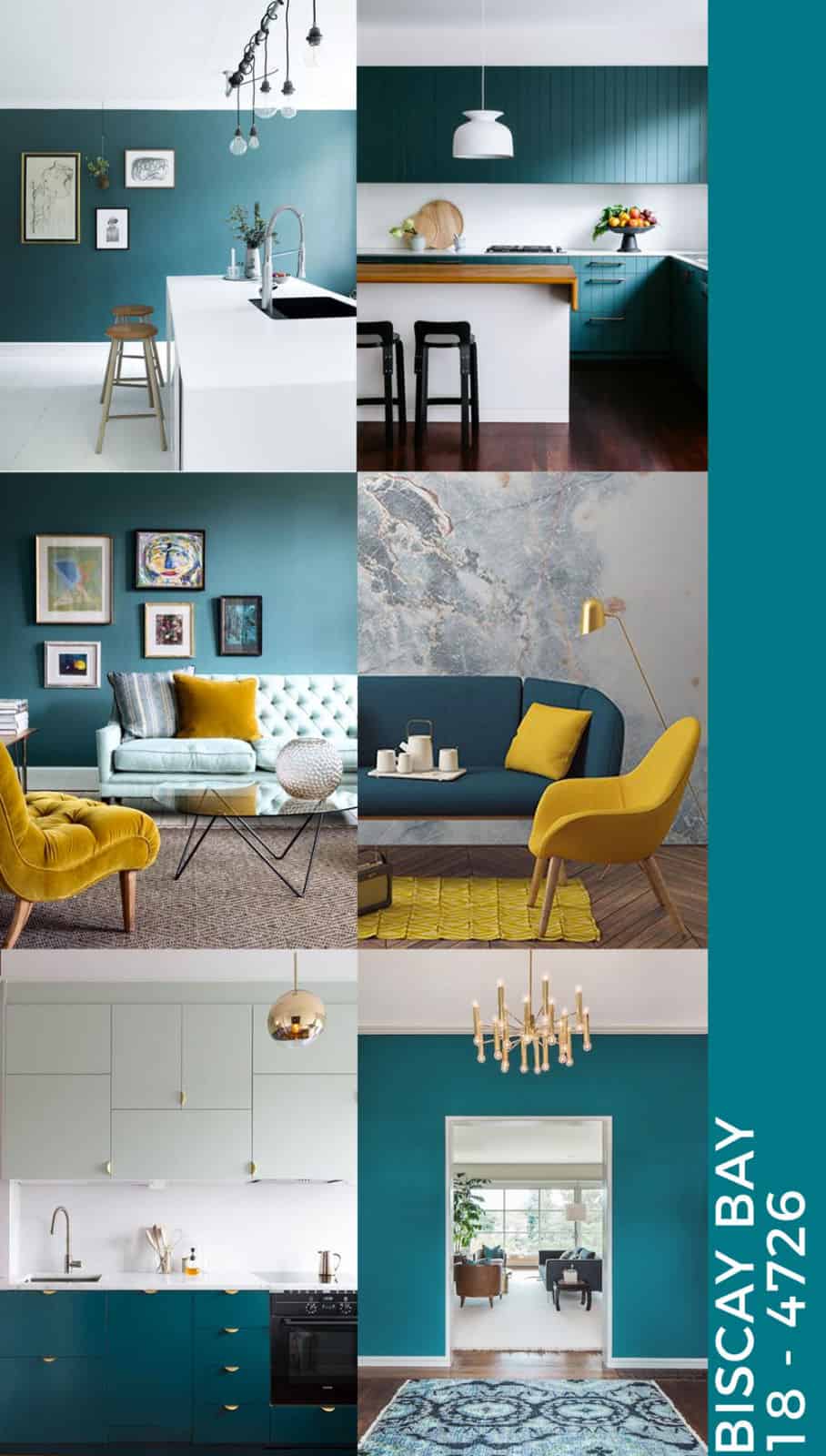 1. Paired with white and a touch of wood
Biscay Bay is perfect on big surfaces when it's surrounded by optical white. The wooden details help to create a natural look and remind you of the sea, without creating a "beach house effect". This is a good option if there's much light and if there are no surrounding textures or effects that could tire your eyes.
2. With mustard yellow
Together, Biscay Bay and mustard yellow create an interesting contrast. Soft, but at the same time very elegant, the effect is a perfect four-season: warm in winter and fresh in summer. In this case the advice is to play with a mix&match of textures and fabrics, and to avoid full colors. Very important is the balance between the two colors.  
3. With gold
Elegance in its purest state, Biscay Bay + Gold is an extremely refined combination. In this case, too, there must be enough light to avoid a too Baroque effect.
I leave you with some inspirational images.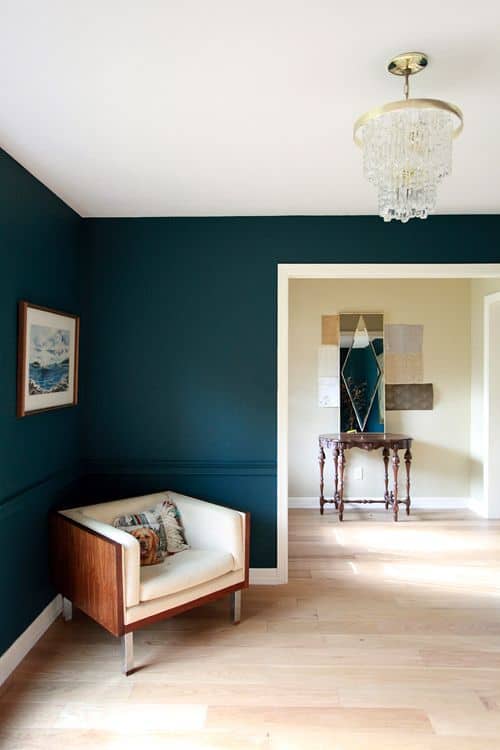 | via designcrisis.com |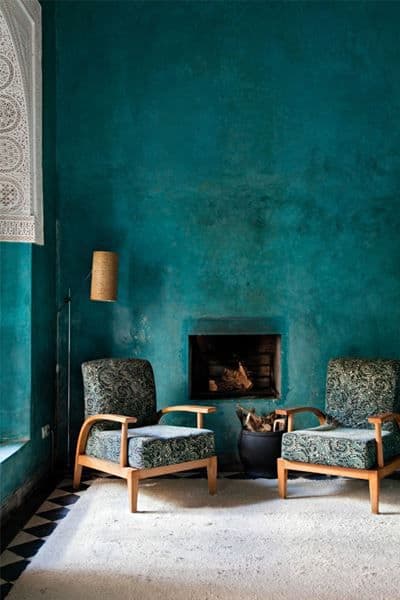 | via harpersbazaar.com.au |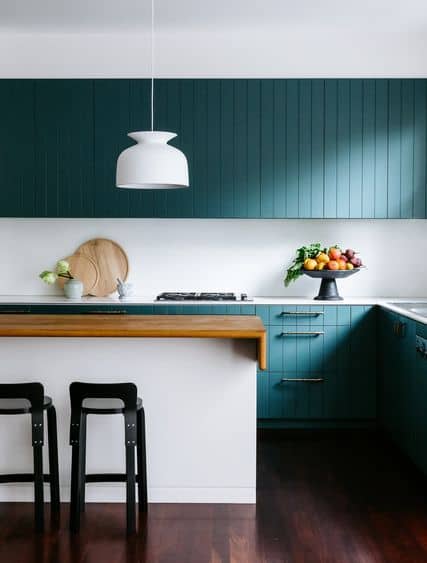 | via theinteriorsaddict.com |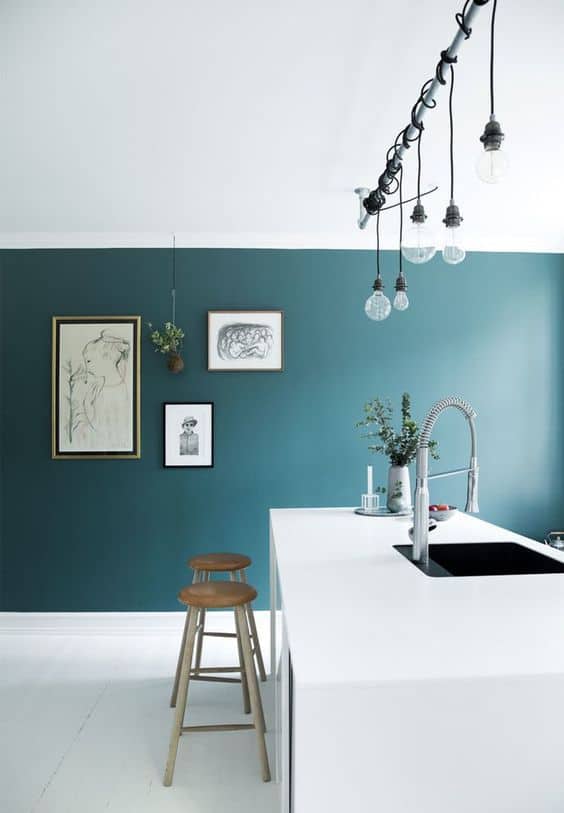 | via boligmagasinet.dk |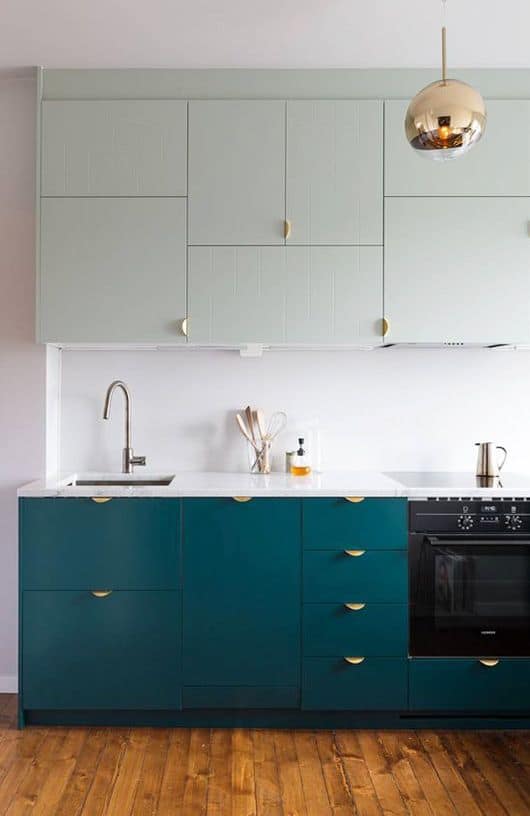 | via jaymeesrp.com |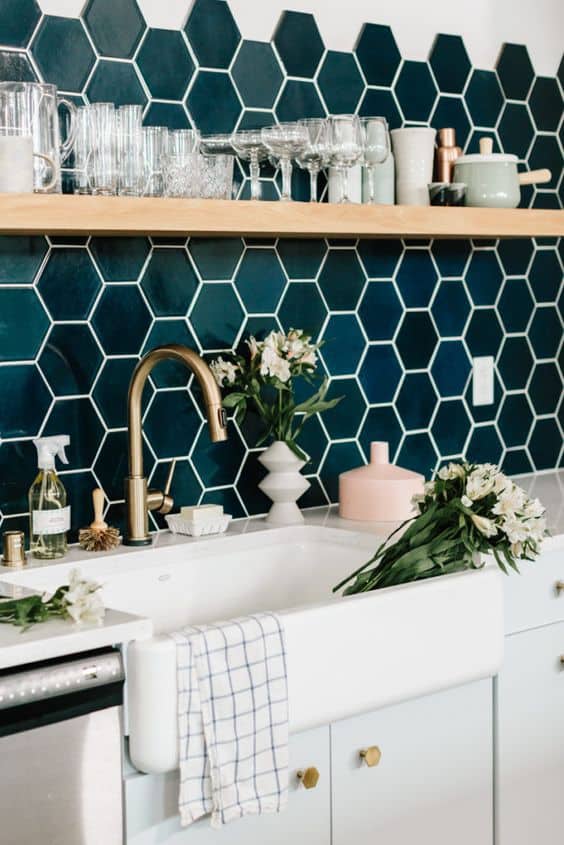 | via vitanddelight.re |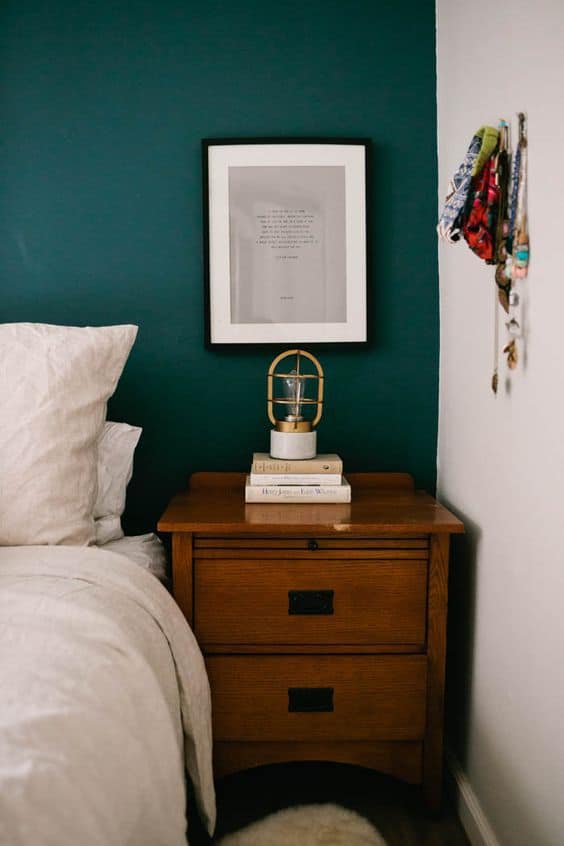 | via designsponge.com |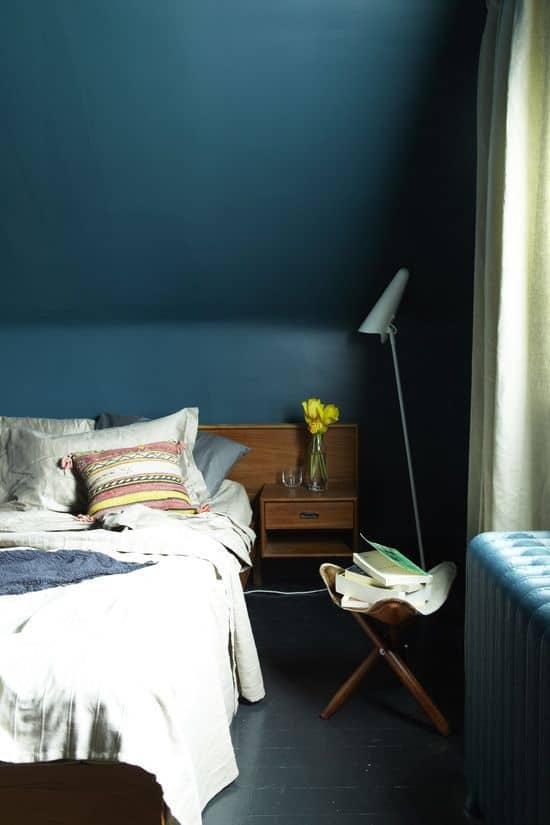 | via latazzinablu.com |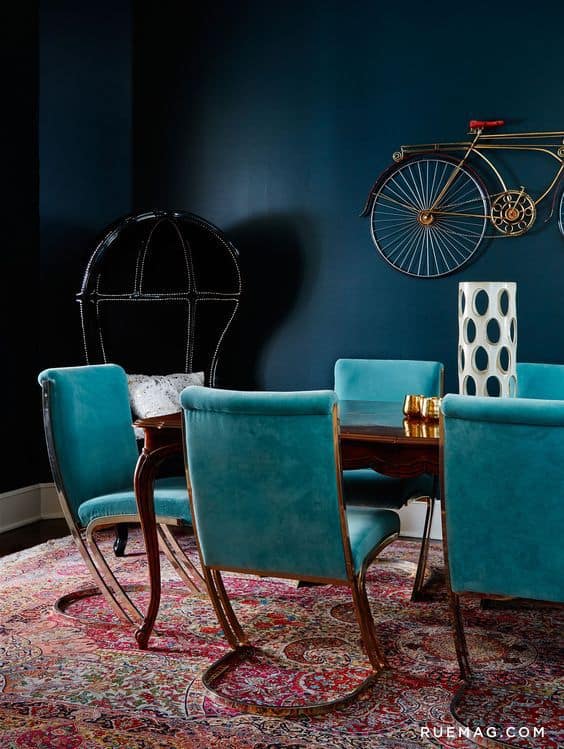 | If you want to decorate with teal, but you need an help, read the page SERVICES |
| Here you can find my PORTFOLIO |
| If you need info about my projects write me an e-mail via unprogetto@gmail.com |
| If you want to read about other colors |