This post is also available in ITALIANO
You can decorate with nature, even if you are have a black thumb.
One of the latest trends in interior design is botanical wallpaper, which brings freshness to your house without being too cutesy or romantic.
After the invasion of jungle and tropical textures, now the trend is to be simpler: we go back to more traditional, almost vintage-y, wallpapers, where flowers and leaves are as realistic as they can be.
Choosing a wallpaper means having in mind a house light to the sight, bright, where the wallpaper becomes pure decor, capable of giving a character to your interiors without becoming burdensome.
What's more, when compared to classical flowery decor the botanical wallpaper has a more unisex appeal.
Decorating with botanical wallpaper: how to?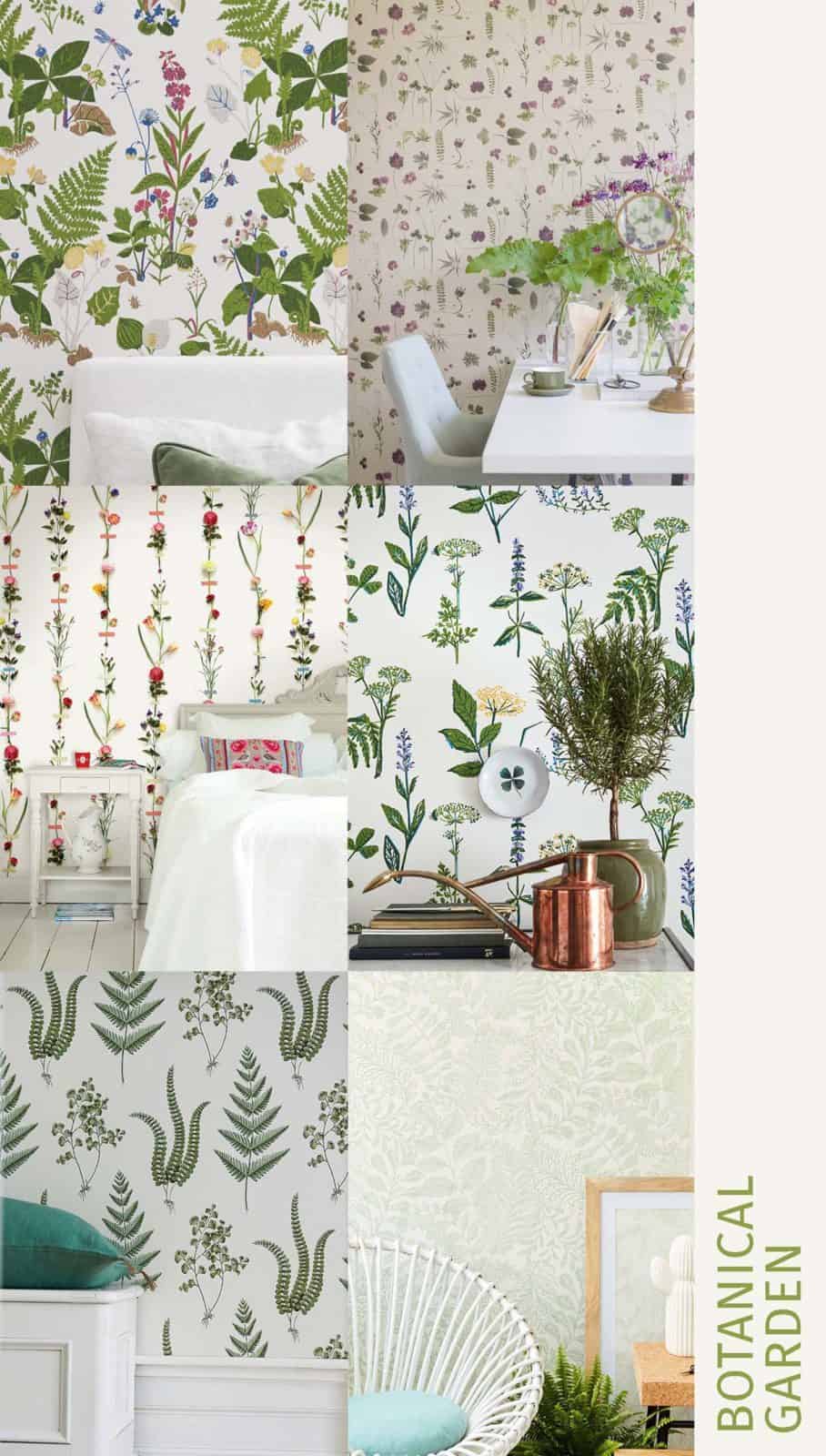 Using wallpaper isn't simple: you need to be able to calibrate colours and dimensions.
So that you can understand what I mean by "calibrate" I selected some of the numerous types of wallpapers that you can find at Carta da parati degli anni 70, and we can look at them together.
The idea is to not just divide the room in four walls and decide which ones to cover with wallpapers, but to experiment, creating horizontal and vertical cuts and maybe even combine them in negative effect. For example, you can decide to cover a room entirely with wallpaper, except for a small portion that remains white or painted with another hue.
Yesenia
Yesenia is fresh and colourful: it's perfect for a young couple or for the bedroom of a young, single girl who loves nature. The colours are saturated and for this reason I would recommend to cover just a wall, and to leave the rest of the room white.
I can see it behind the headboard of a white bed, with yellow, blue and magenta pillows that recall the wallpaper colours.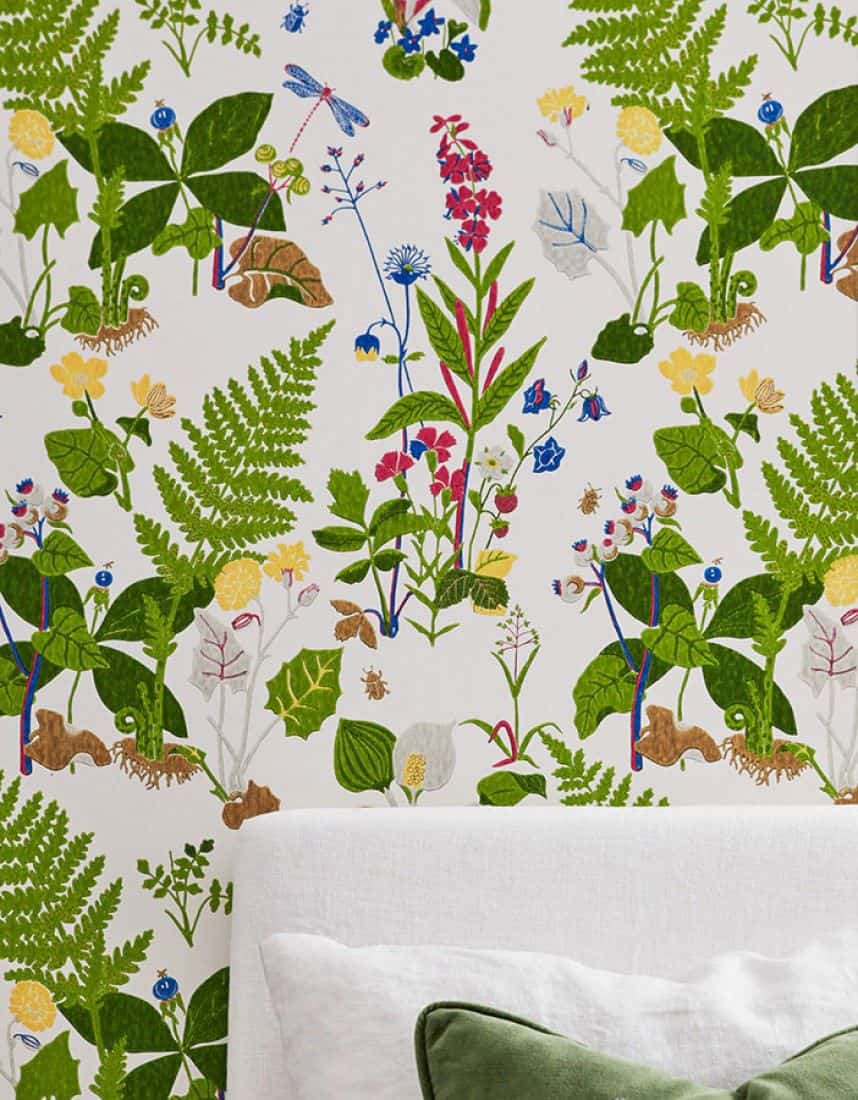 Tuina
Tuina is a vintage and delicate wallpaper: the slightly desaturated colours make it perfect if you want to cover an entire room, but only if there's sufficient light. Another tip: be careful not to make it too cutesy, AVOID shabby chic-style furniture, PREFER worn wood and white surfaces.
I can see it in the studio of a crafter, or a creative writer, who always has a bunch of fresh flowers in the desk.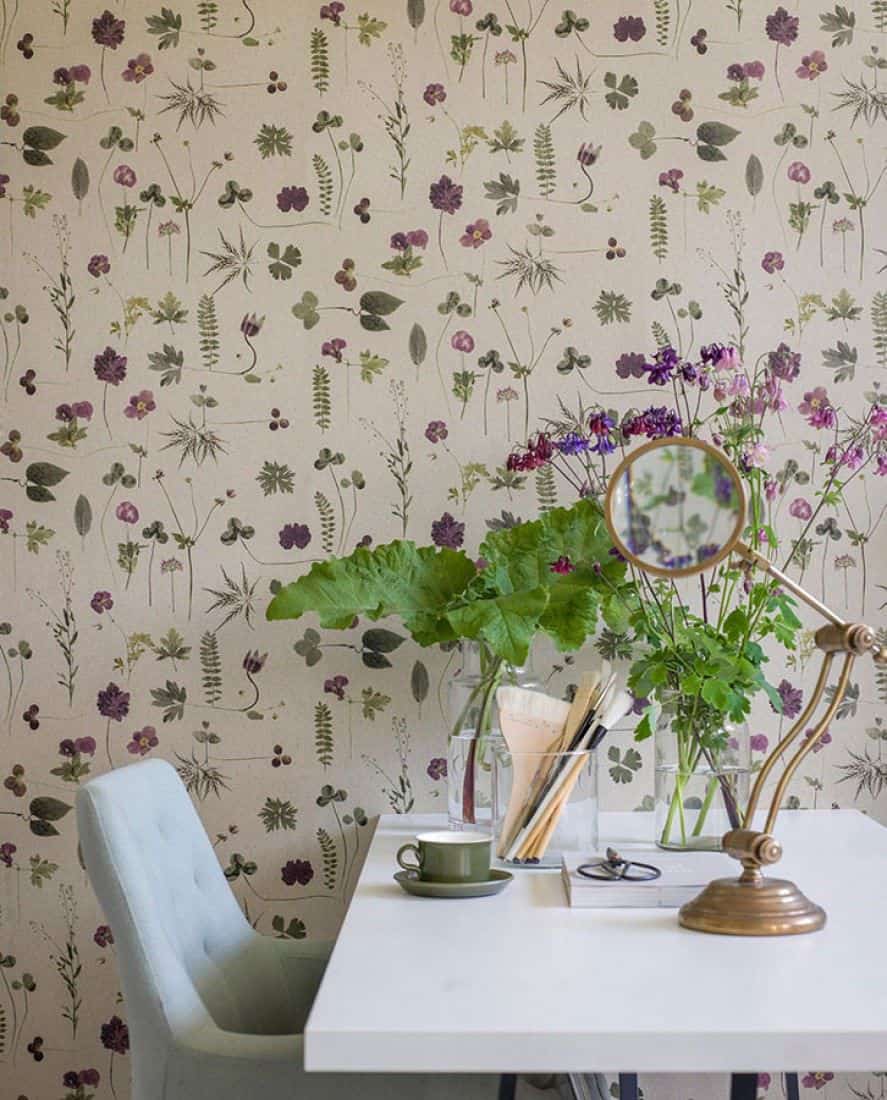 Kaschku
Kaschku is my most "pop" choice: here we go from botanical illustrations to a real floral wall. This wallpaper manages to be light and delicate despite the numerous flowers and colours. What I like the most about this design is that it amazes you, without it being too much.
I can see it on a vertical portion of a wall, from ceiling to floor, like a waterfall of flowers. And, you may find it weird, I'd use it in the kitchen, next to the dining table.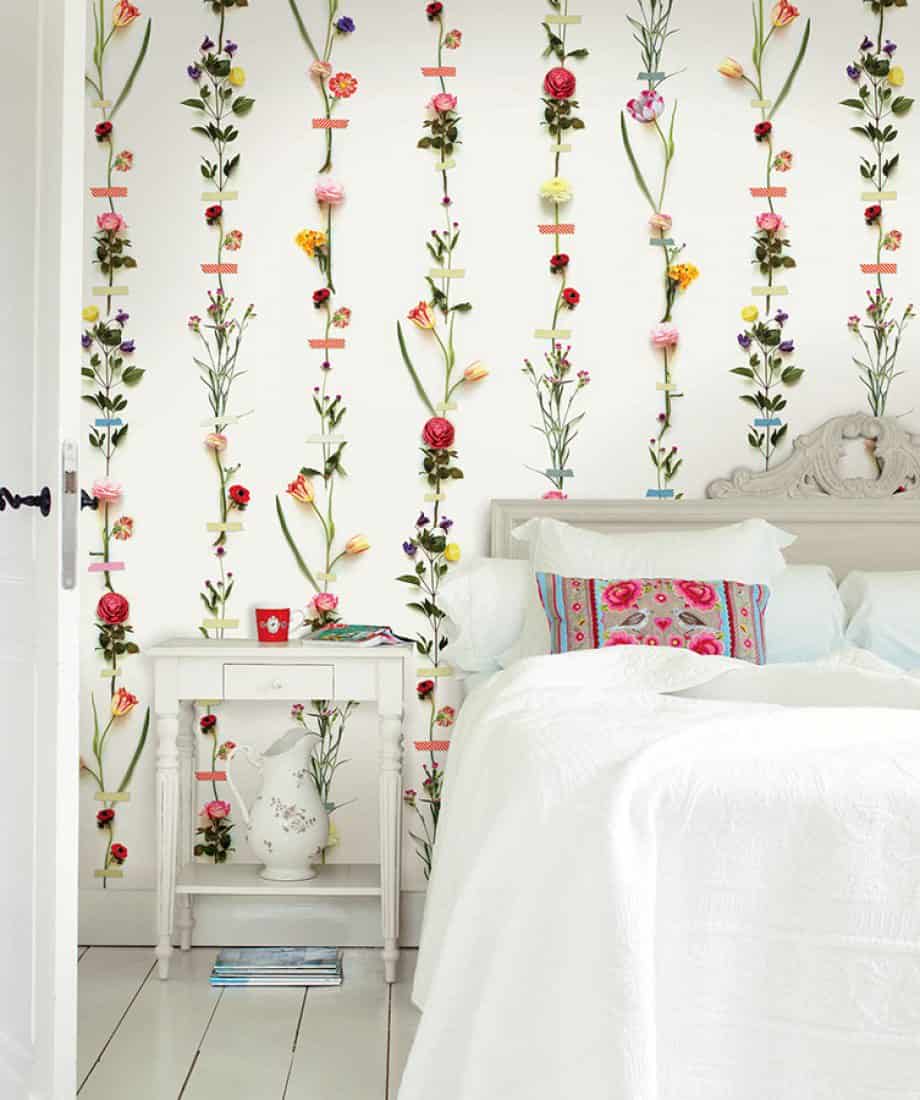 Evelani
Evelani is a very masculine wallpaper, with clear-cut lines and saturated colours. I can see it in a hallway, or in a studio. Again, I would recommend to use it on just one wall or a portion of a wall, maybe opting for an horizontal cut to decorate a long corridor.
Carte da parati degli anni 70's idea to superimpose a dish (or a painting) with another botanical print is wonderful, and it results in an even more natural effect.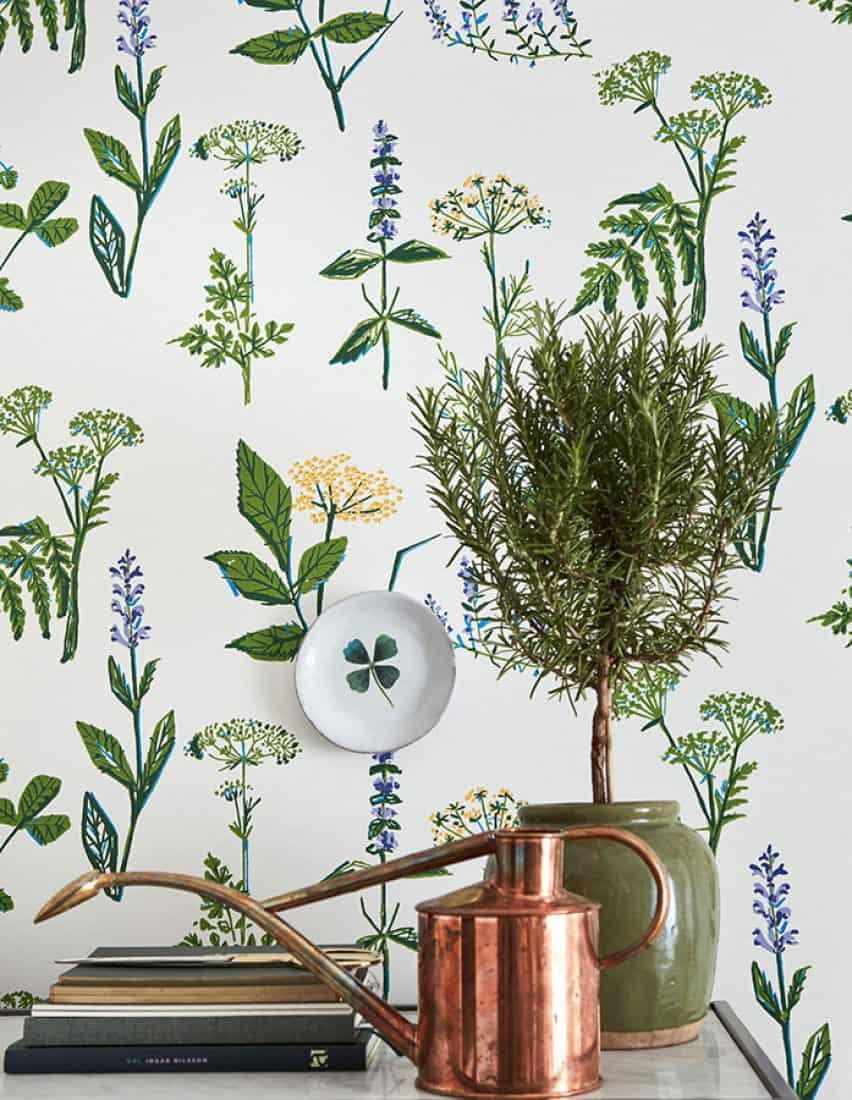 Lioba
Lioba is the ultimate vintage wallpaper. The tone-on-tone illustration makes it light and perfect if you want to cover an entire room, maybe painting one wall or a portion of a wall in one of the colours of the wallpaper.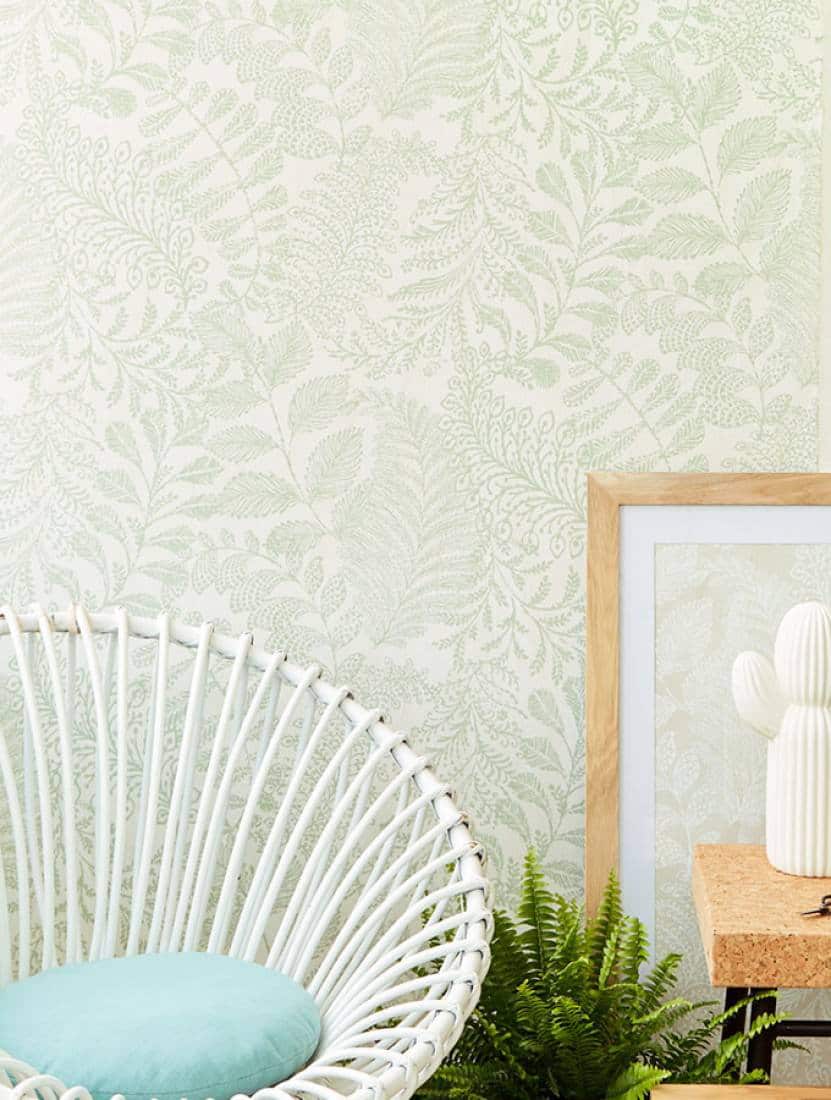 Natali
And finally, Natali is my favourite: green and white in contrast create a strong pattern, but with light lines and delicate illustrations. I think it's amazing, to use in any room to remind us that nature is able to create wonderful things.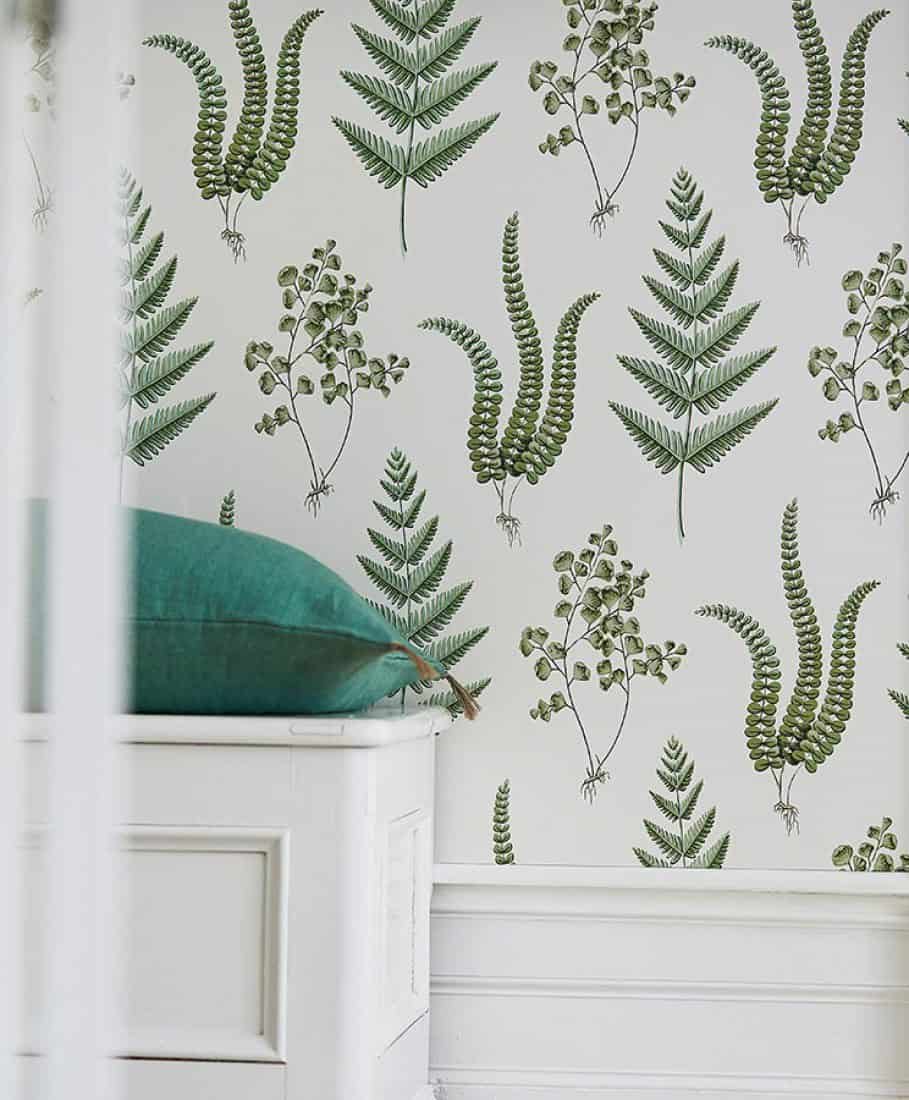 | If you want to decorate with botanical wallpaper but you need help have a look at my SERVICES |
| Here you can find my other works: PORTFOLIO  |
|If you want information about my other projects, write at unprogetto@gmail.com |
| If you want to discover other trends |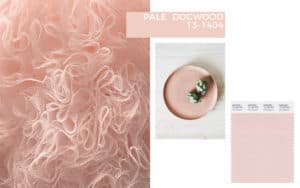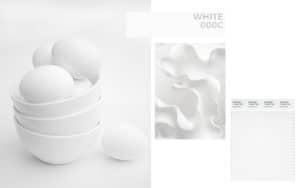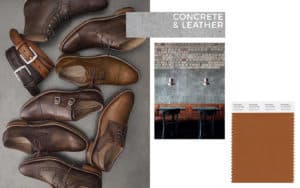 This article was written in collaboration with Carta da parati degli anni 70