This post is also available in ITALIANO
Two months have already passed since the last edition of IMM Cologne and I finally have time to look the pictures and the notes I took; so I started collecting my thoughts and defining which trends 2020 will definitely last in 2021 as well.
The first trend was at antoniolupi's, between elegant and stylish bathrooms with adorable mirrors.
By the way, would you like to fall in love with COLLAGE?
It's a trend coming directly from the fashion world, from a timeless elegance as well as the Italian craftmanship.
Chalked striped | from fashion to design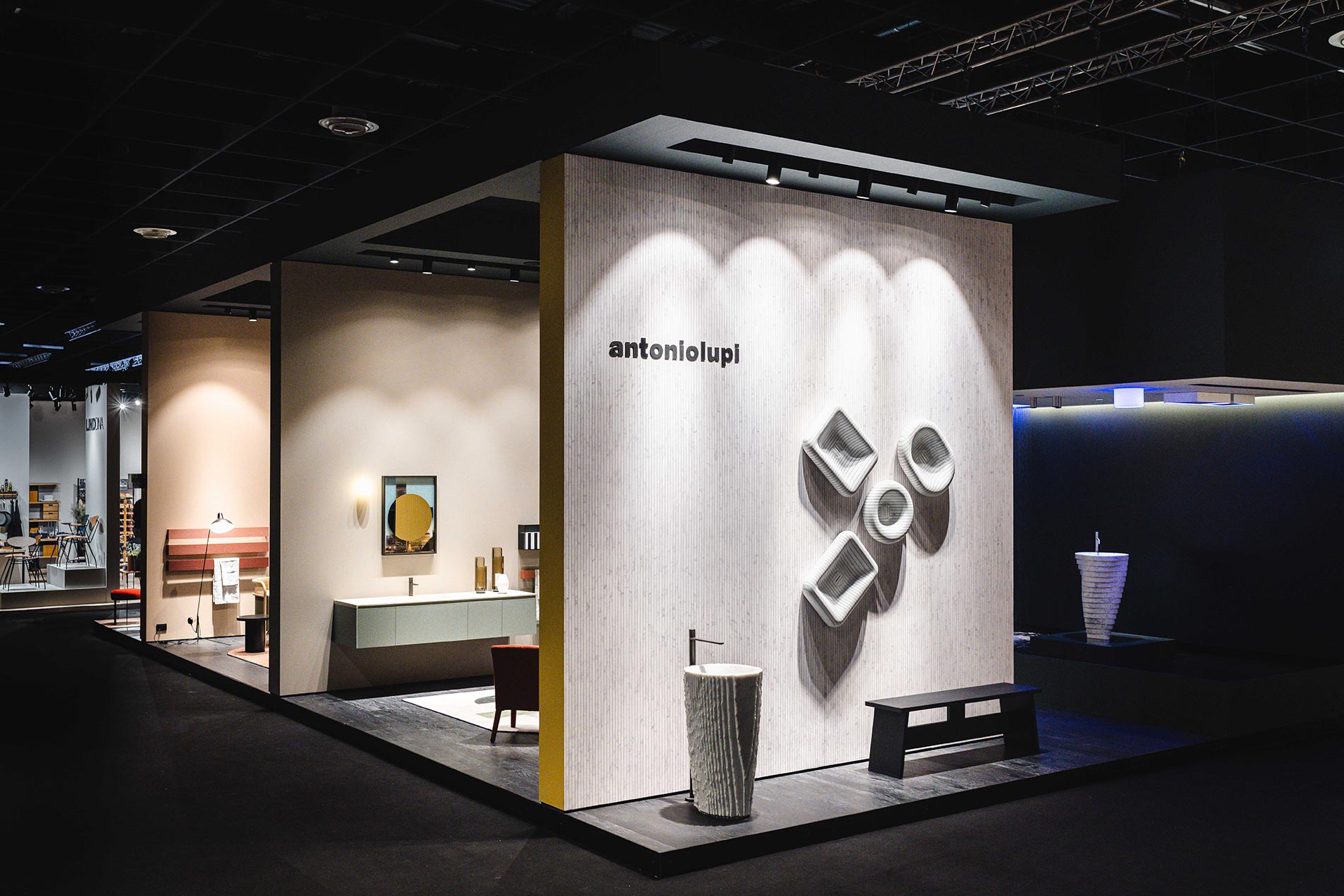 It was born as fabric for the menswear, used to realize double-breasted blazers with combined trousers: the term defines a particular kind of striped, where, on a dark background subtle vertical light stripes are visible. Exactly like the lines drawed with the chalk on the blackboard.
In the design world, the trend "chalked striped" is whatever is styled by very subtle lines.
At antoniolupi's at IMM Cologne, I found the chalked striped more than four times in just four simple settings (and when I say simple, you know I mean WOW!).
Binario | chalked striped in the bathroom furniture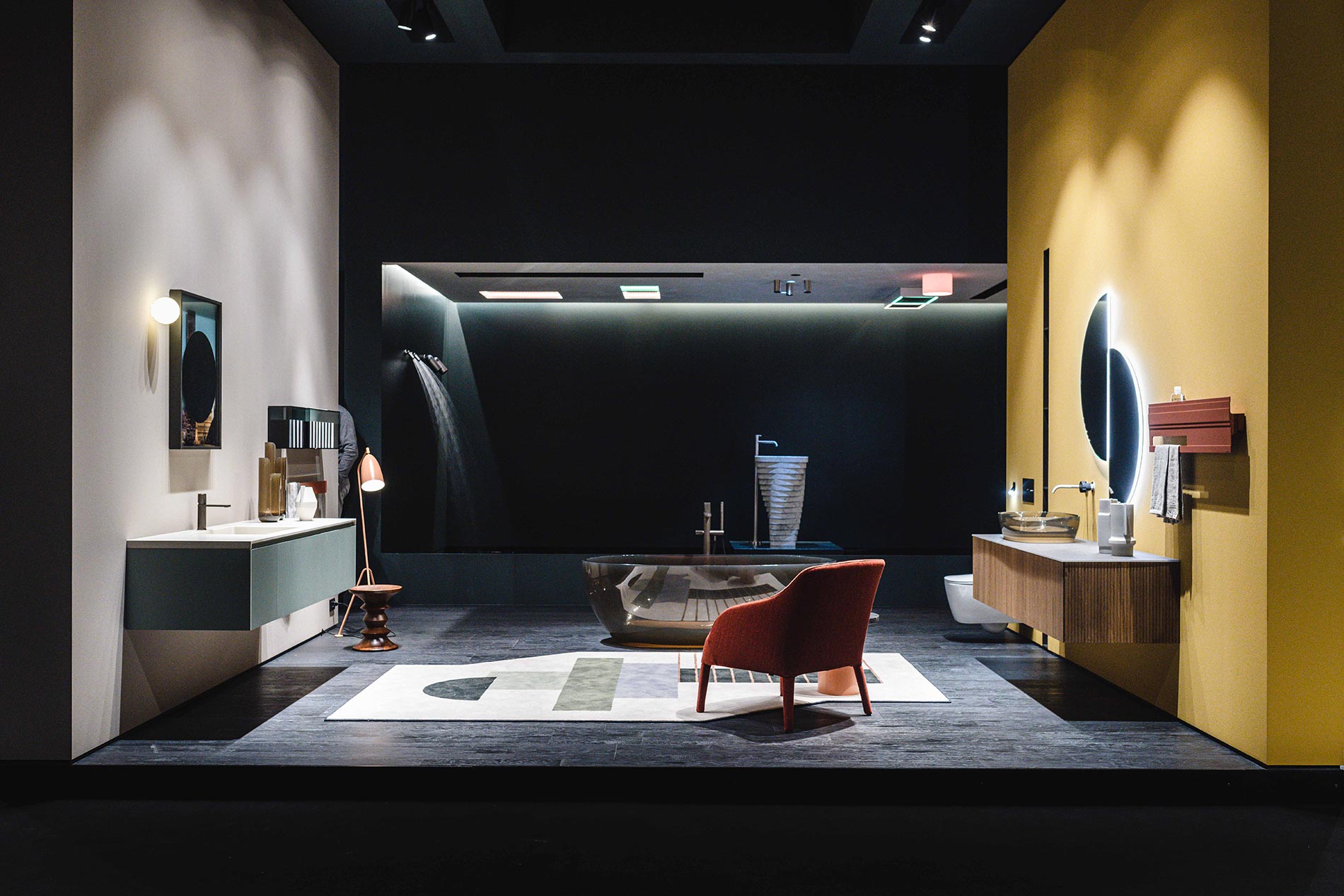 Binario is the new bathroom cupboard designed by Nevio Tellatin for antoniolupi
In Binario the graphic sign of the chalked striped is a geometrical decor, which underlines the texture of the surfaces, both in the lacquered version and in the wooden one.
The milling marks the door, giving a sense of veritcality both in the 03 version (with 3mm-distant millings) and in Binario 12 (millings 12mm).


Gessati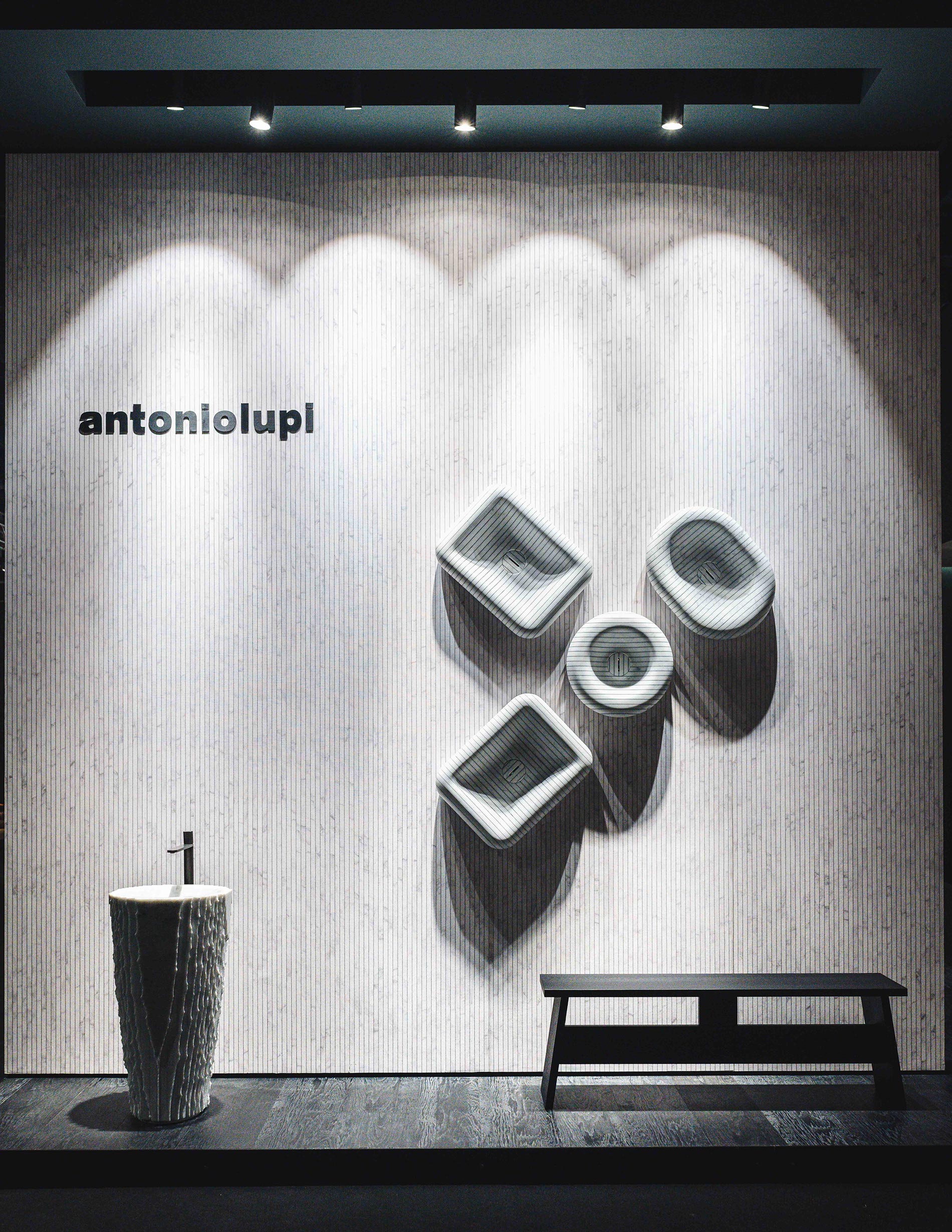 From the fashion reference to the new technology evolution, Gessati is the countertop sinks designed by Gum Design for antoniolupi, who reproduces the chalked striped motif on the marble. A soft and sinuous volume with all-embracing lines made of Carrara marble foils glued together with a coloured resin.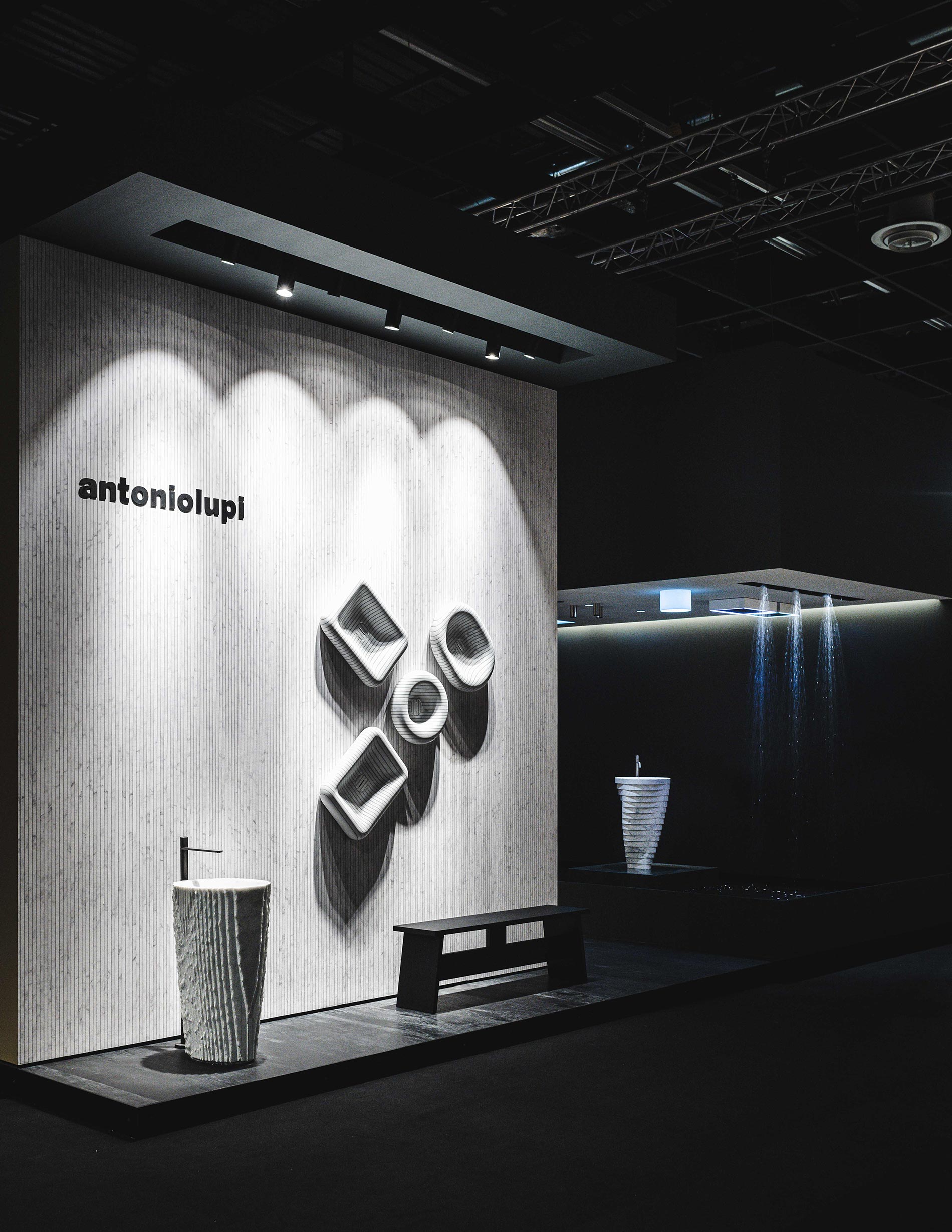 Stecca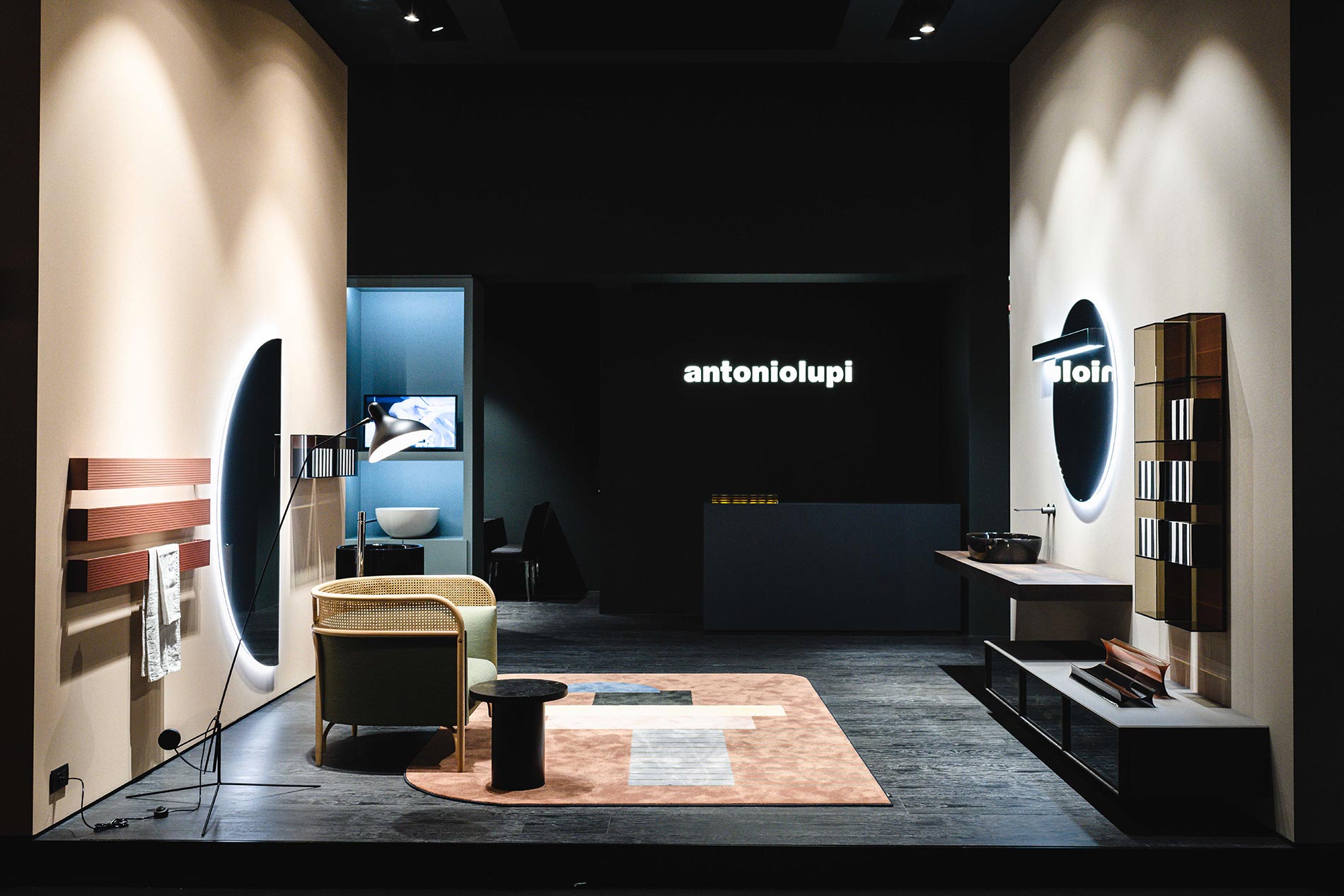 However, sink and cupboard are not enough: antoniolupi suggests the chalked striped motif on the towel warmer as well. Its light parallel lines enhance the orizzontal effect.
Available in every colour of the whole antoniolupi colour palette, Stecca is a very adaptable towel warmer: you can set it alone or in couple, in different positions.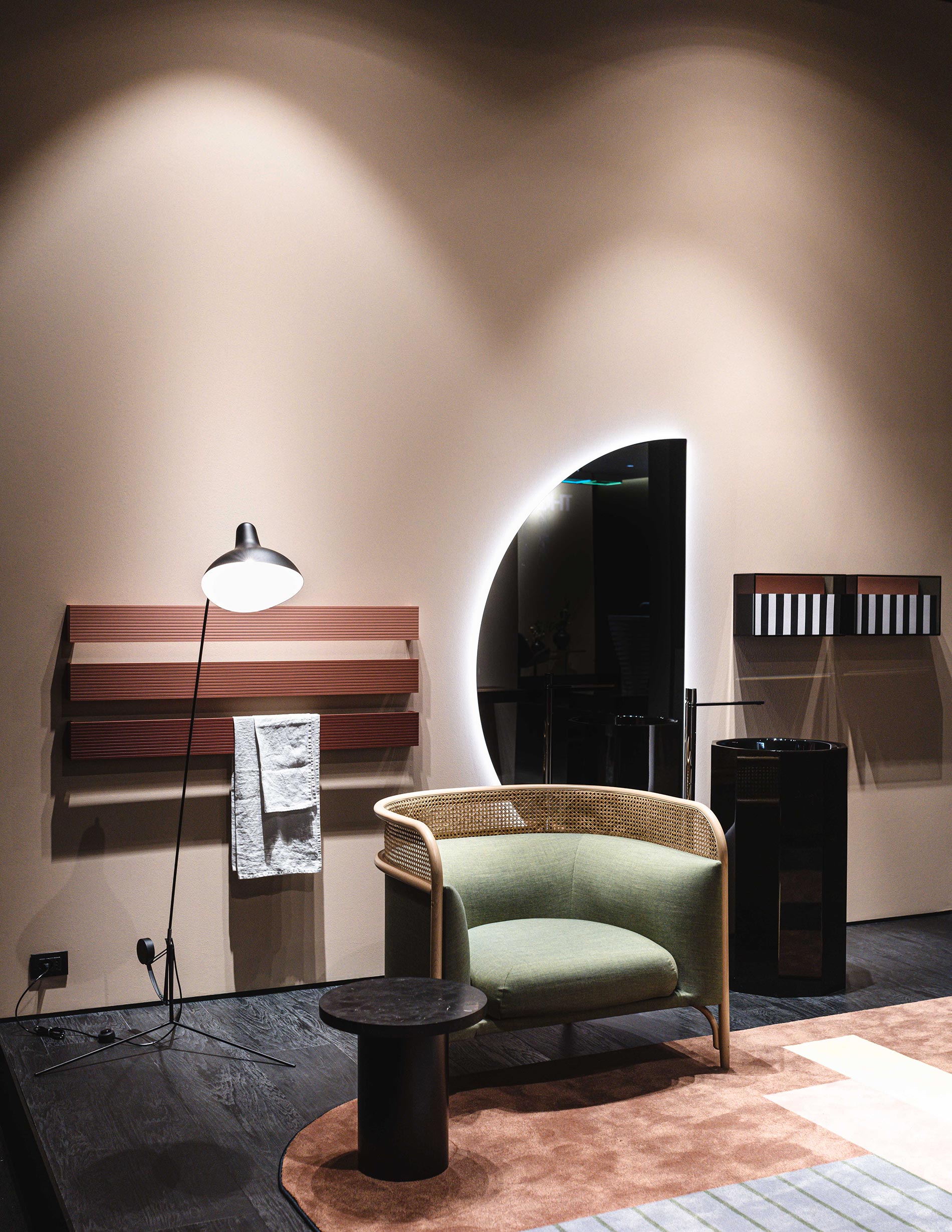 Geometrie Volanti | the chalked striped motif on the floor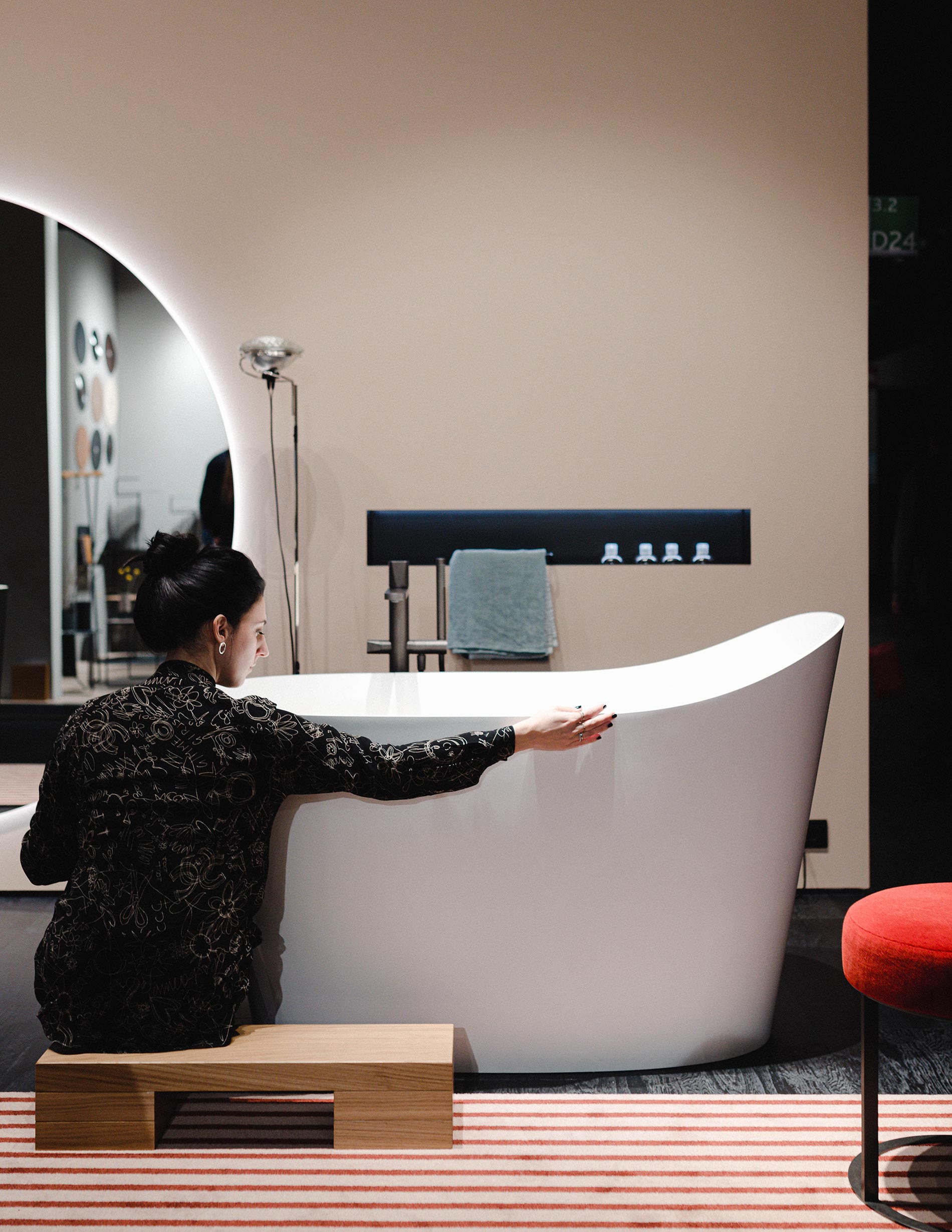 There's the chalked stripes even here: no, it's not on the bath Mastello, which I've already written about on the blogpost FREESTANDING BATHTUBS.
The carpet collection Geometrie Volanti by antoniolupi is an ode to the geometry, colours and fashion. And this version in red and white chalked striped is perfect for a modern bathroom winking at the past.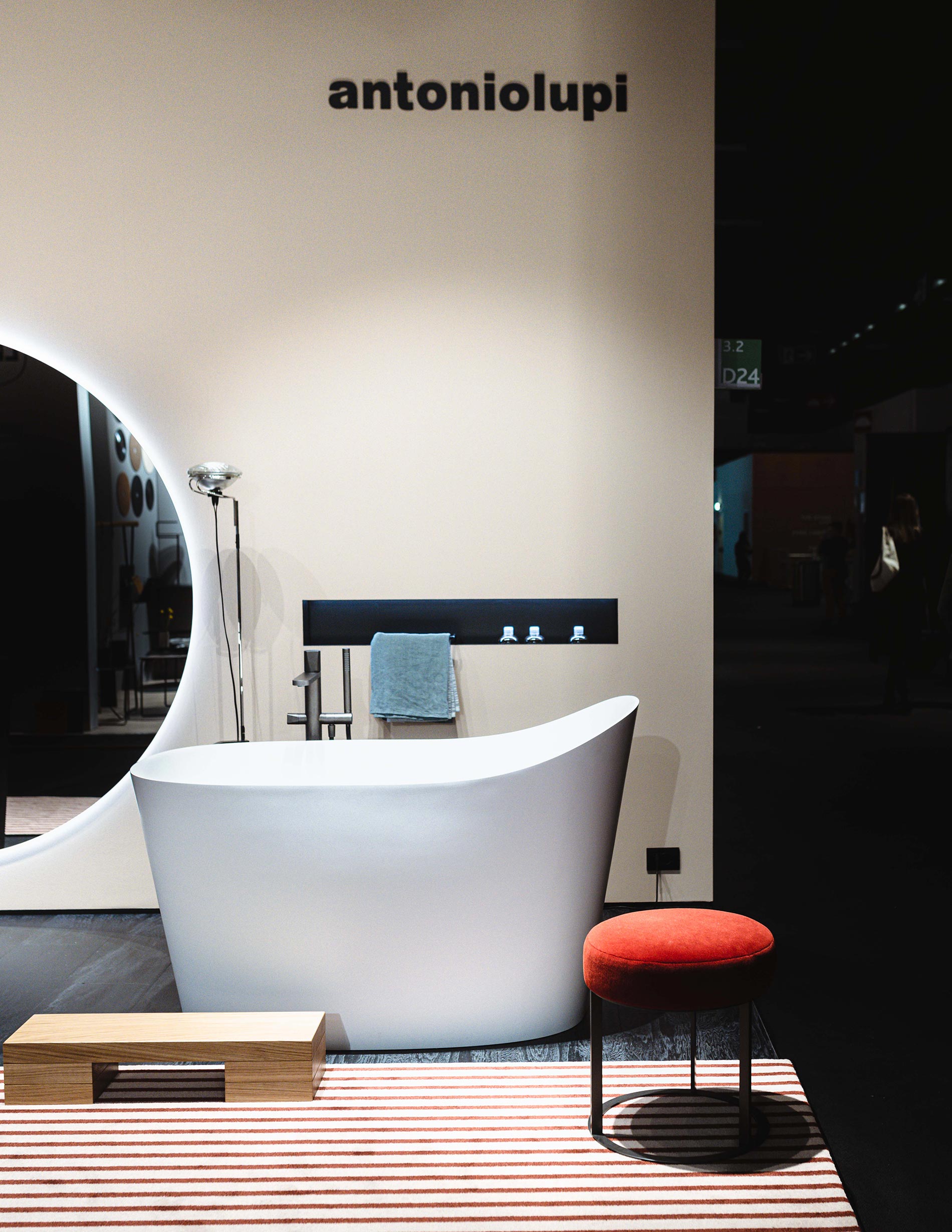 What do you think about it? Are other products like these coming to your mind?
I'm sure henceforth you'll notice the chalked striped everywhere, as it was to me.
— This post was written in collaboration with antoniolupi. As usual the opinions are mine and the pictures are Davide Buscaglia's. Hope you are willing to support the brands supporting my blog in turn—