This post is also available in ITALIANO
Today's home tour is an explosion of turquoise, red and wood, a combination of retro and contemporary atmospheres, for a whole italian project. The project is Claudia Pelizzari's, who gives us the Time Regained
Yes, Time Regained is the name of the project. You'll notice, starting from the beginning, that the time has passed in an unconventional way: it allws the cotemporary to express, keeping on the other hand the past time. Do you remember old black and white pictures? I bet you could find in those shots a piece of story of the house.
70s l

iving and industrial kitchen

At the first glance, the living room looks like undoubtedly modern: the 70's orange lamp, the white leather chaise longue. The two standing lamps and the velvet for the coating (which, to me, keep being a guarantee).
>>> If you're interested in deepen the use of velvet, read this article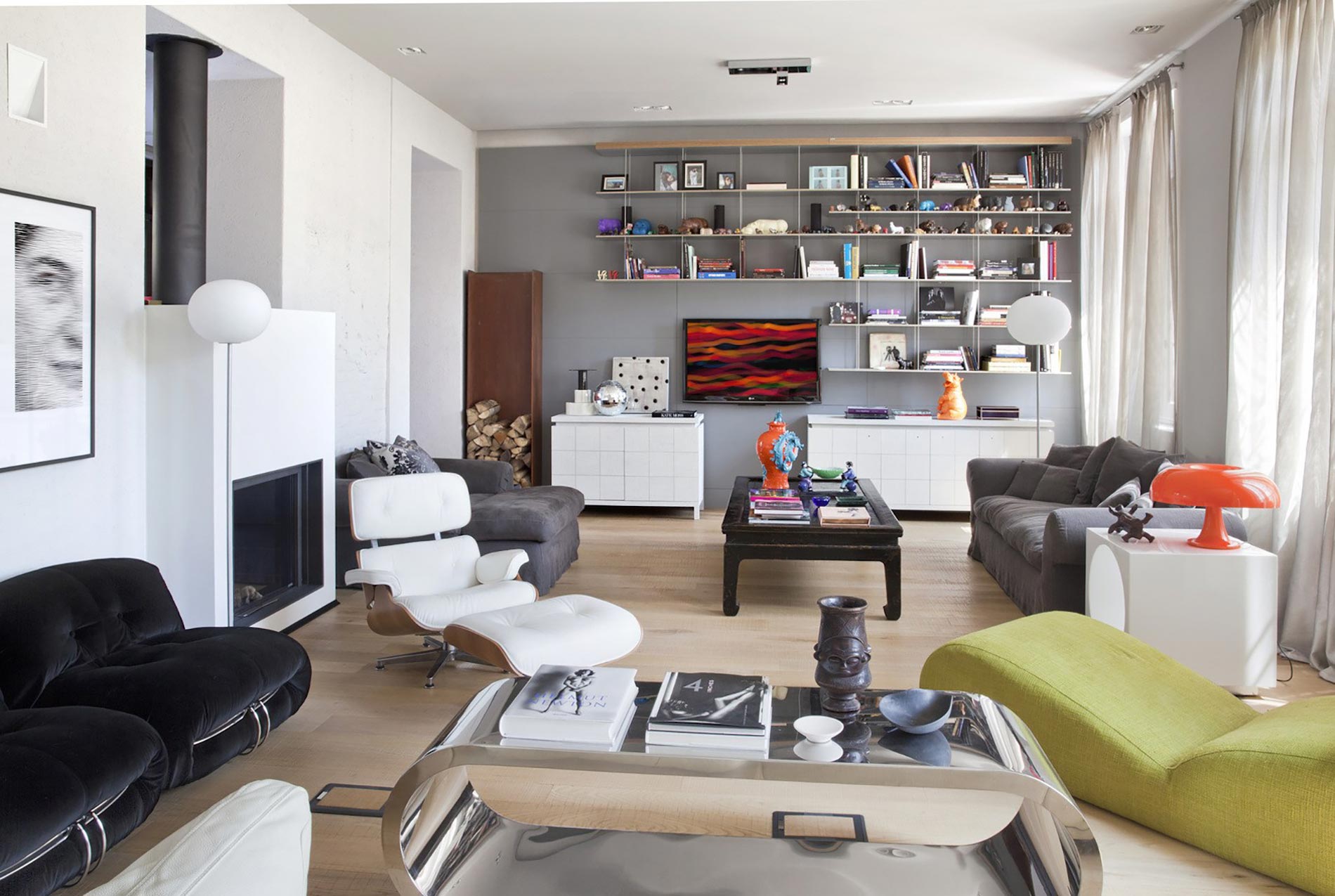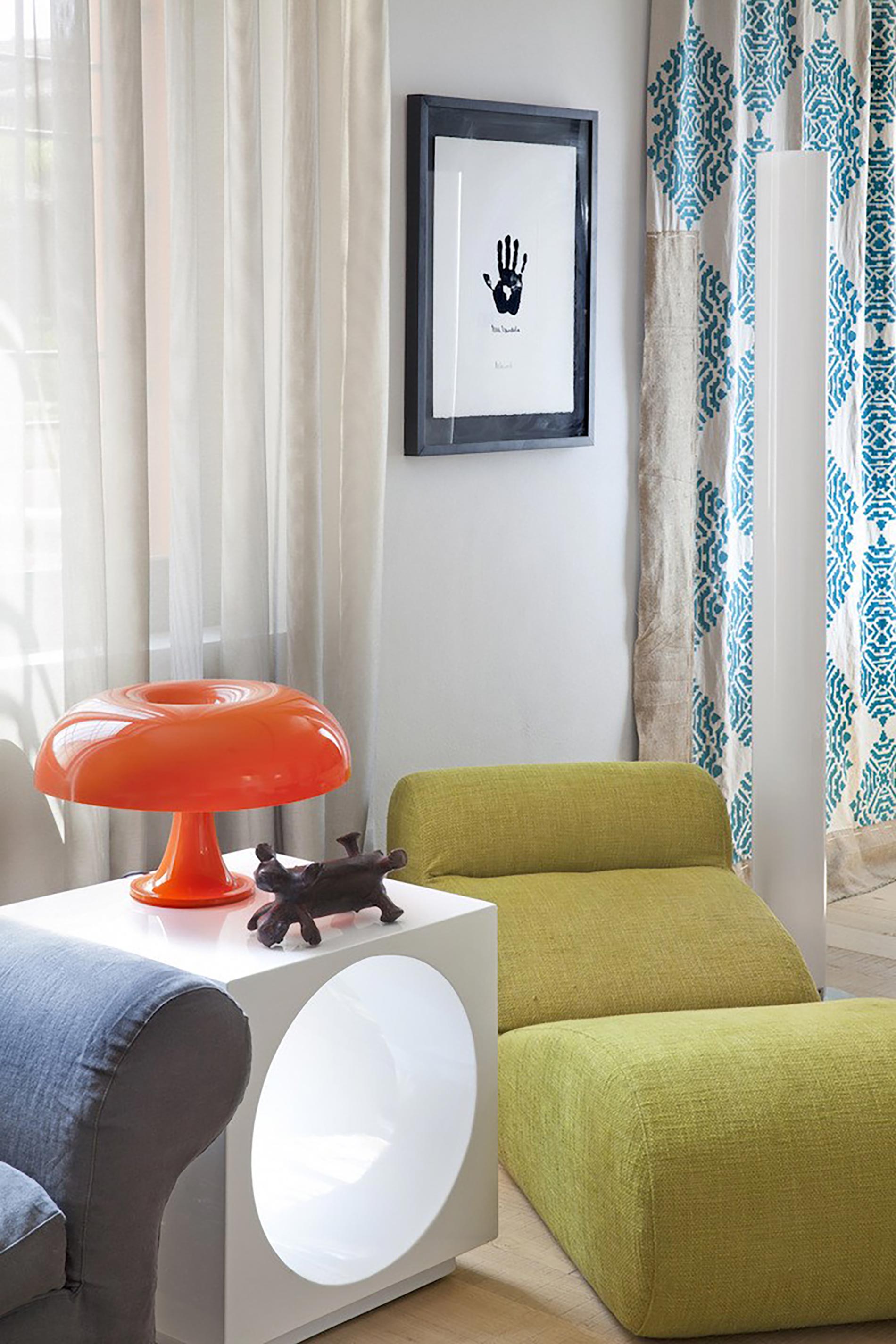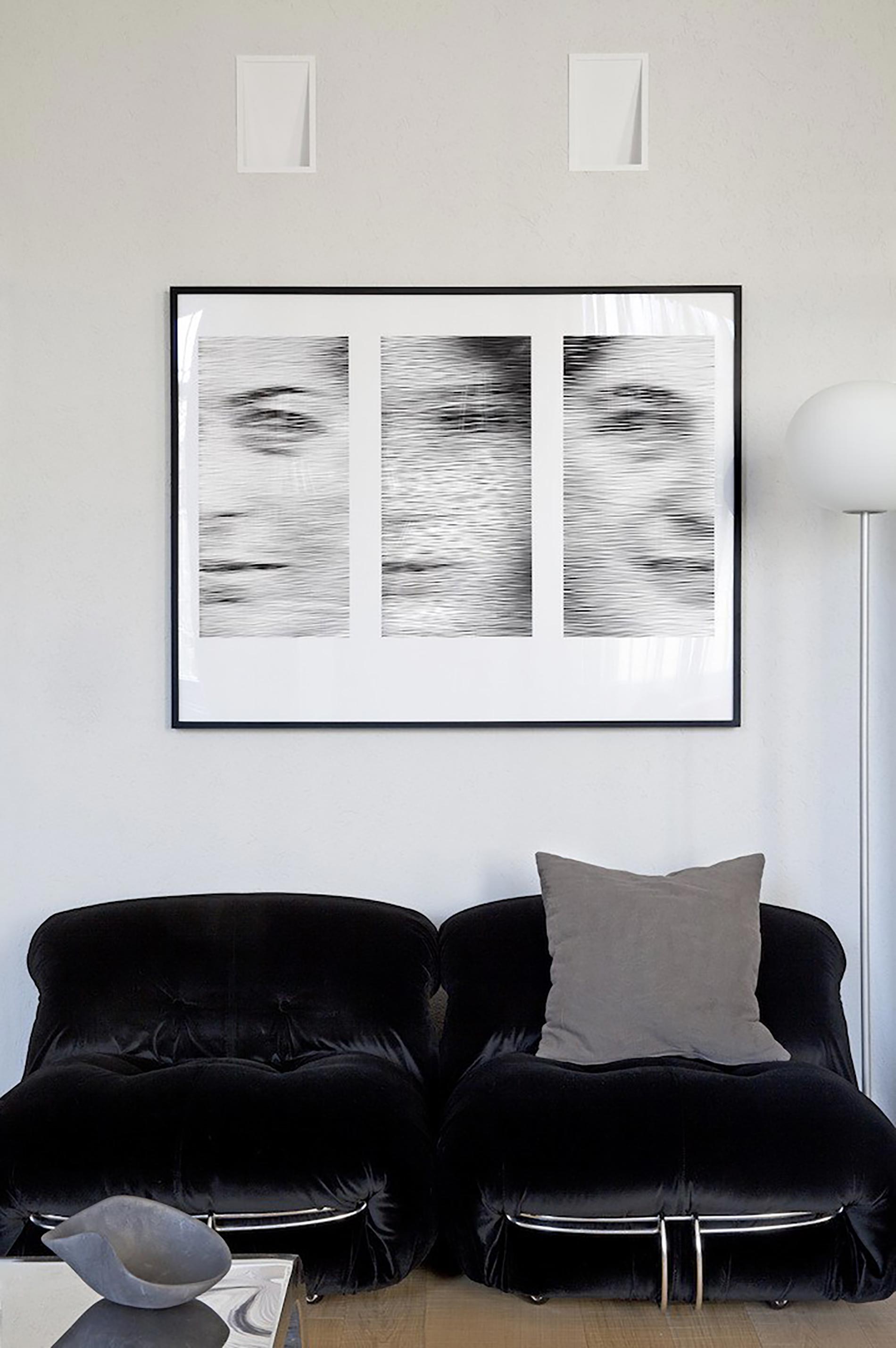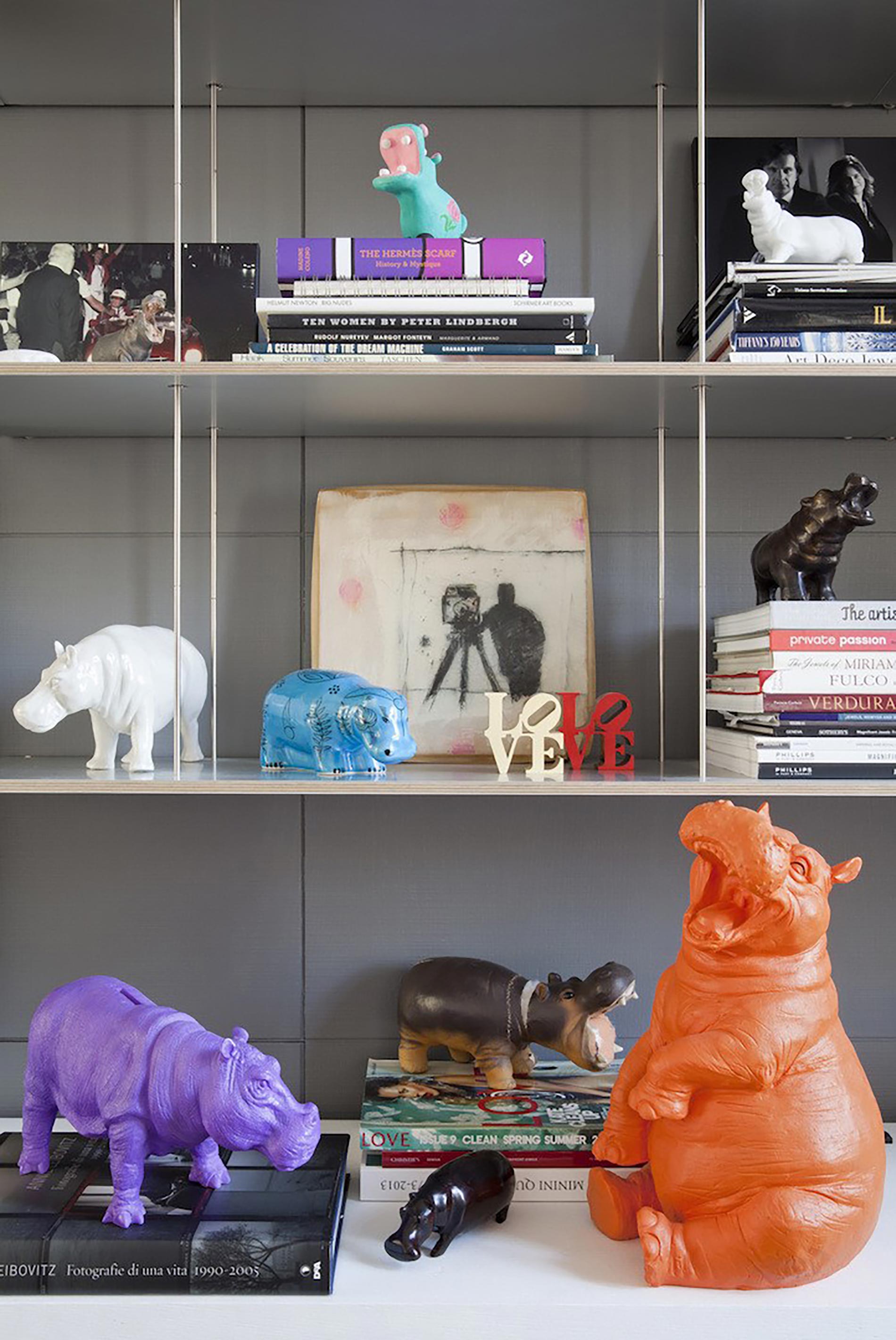 Effetto sorpresa: il tavolo da biliardo dietro al divano.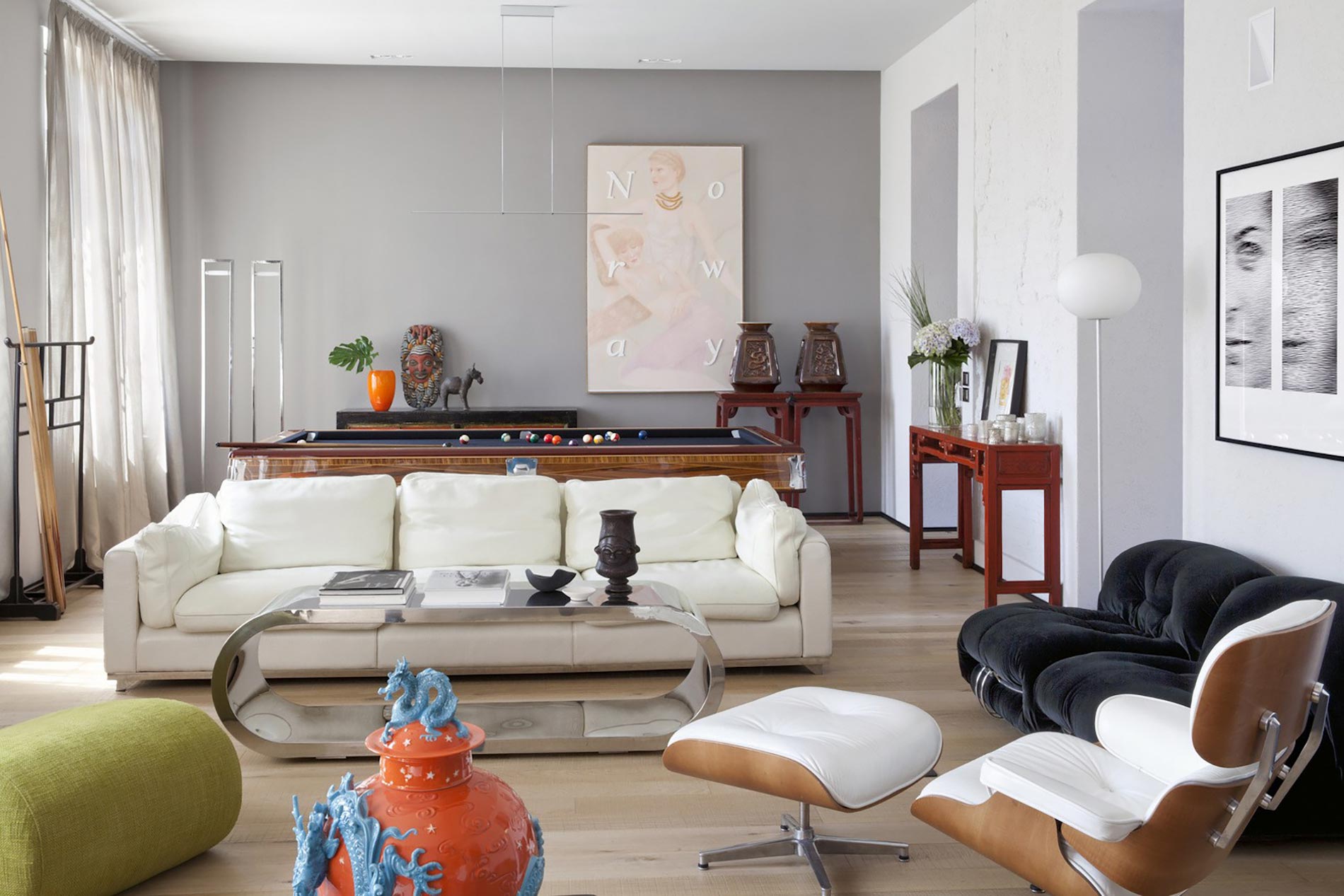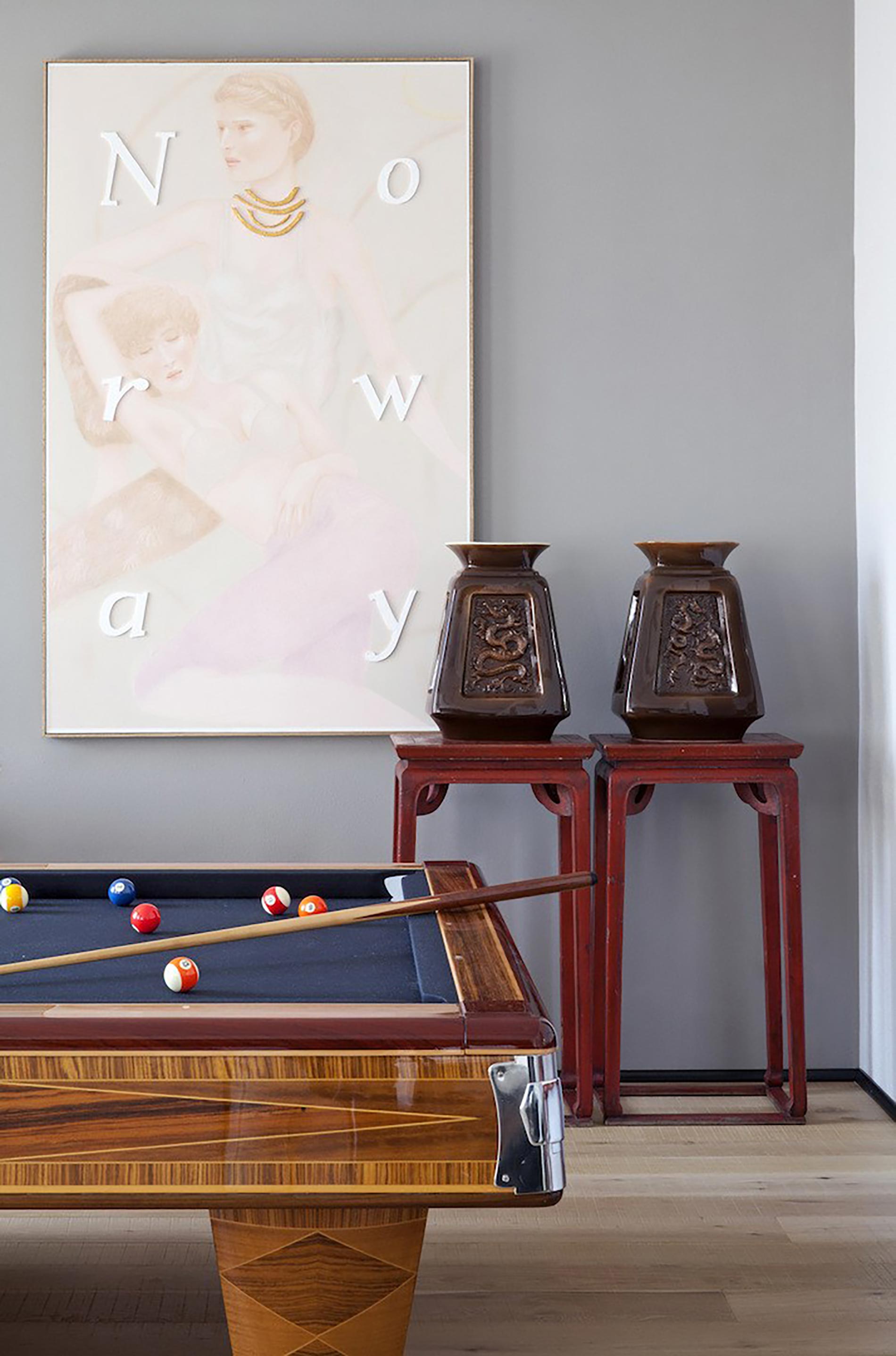 Impressive dining room: the space is not as big as the other places, but the details care makes it really defined like the rest of the house.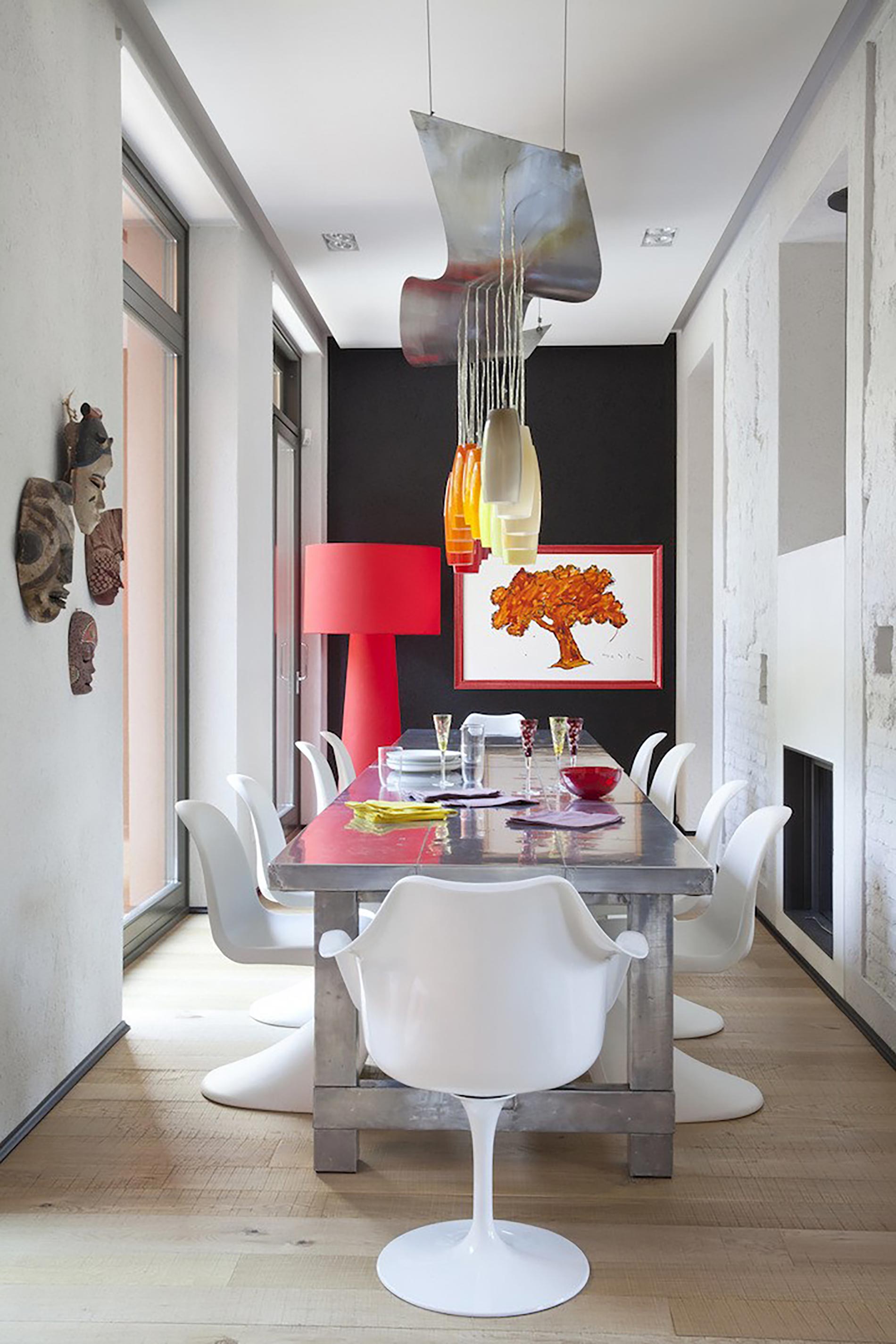 Here we are in the kitchen. The wood and glass door broadens the spaces, enhancing the materials of the forniture: wood and iron for an industrial style and a white table in the centre for a more contemporary touch.
And what about the loft designed as wine cellar?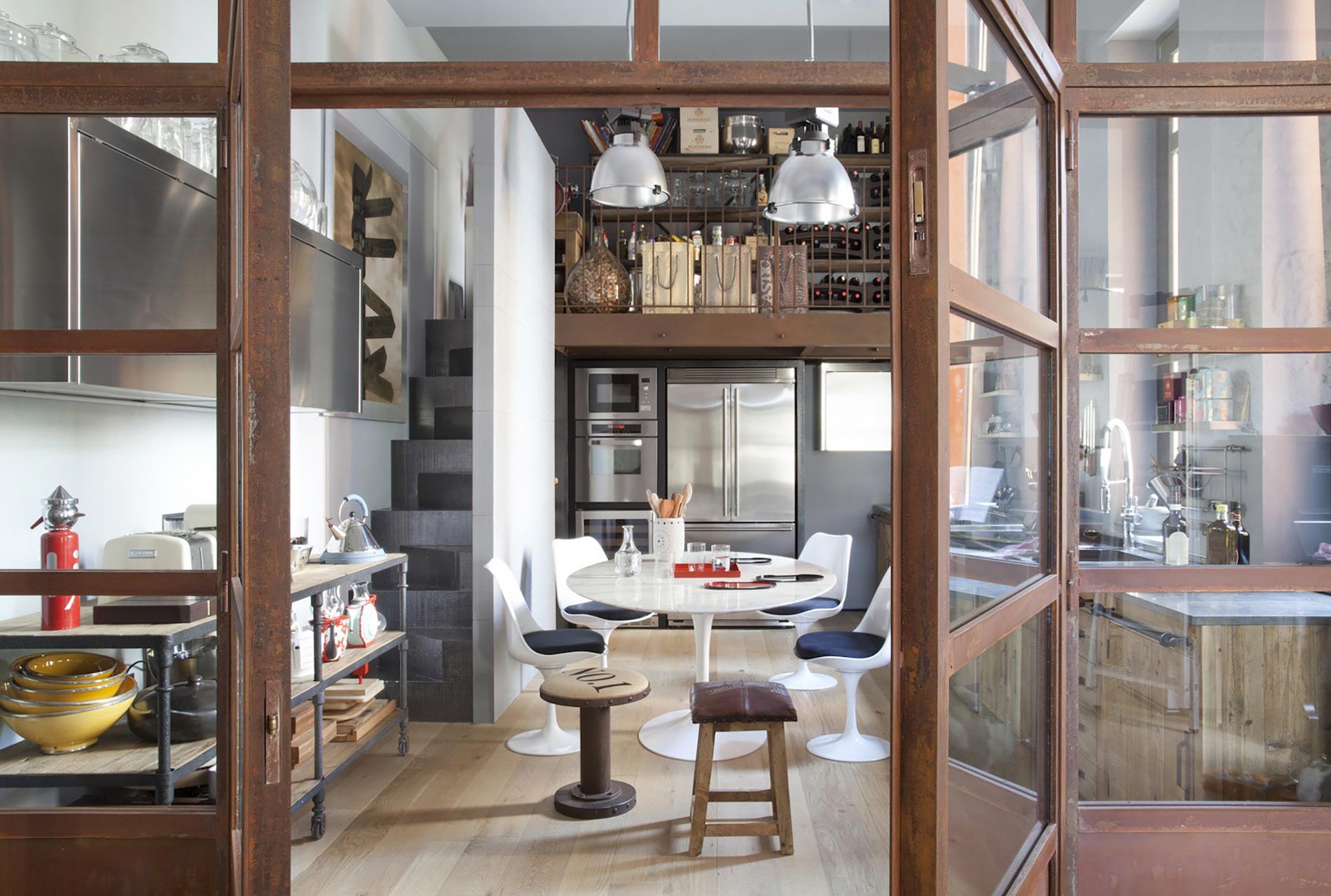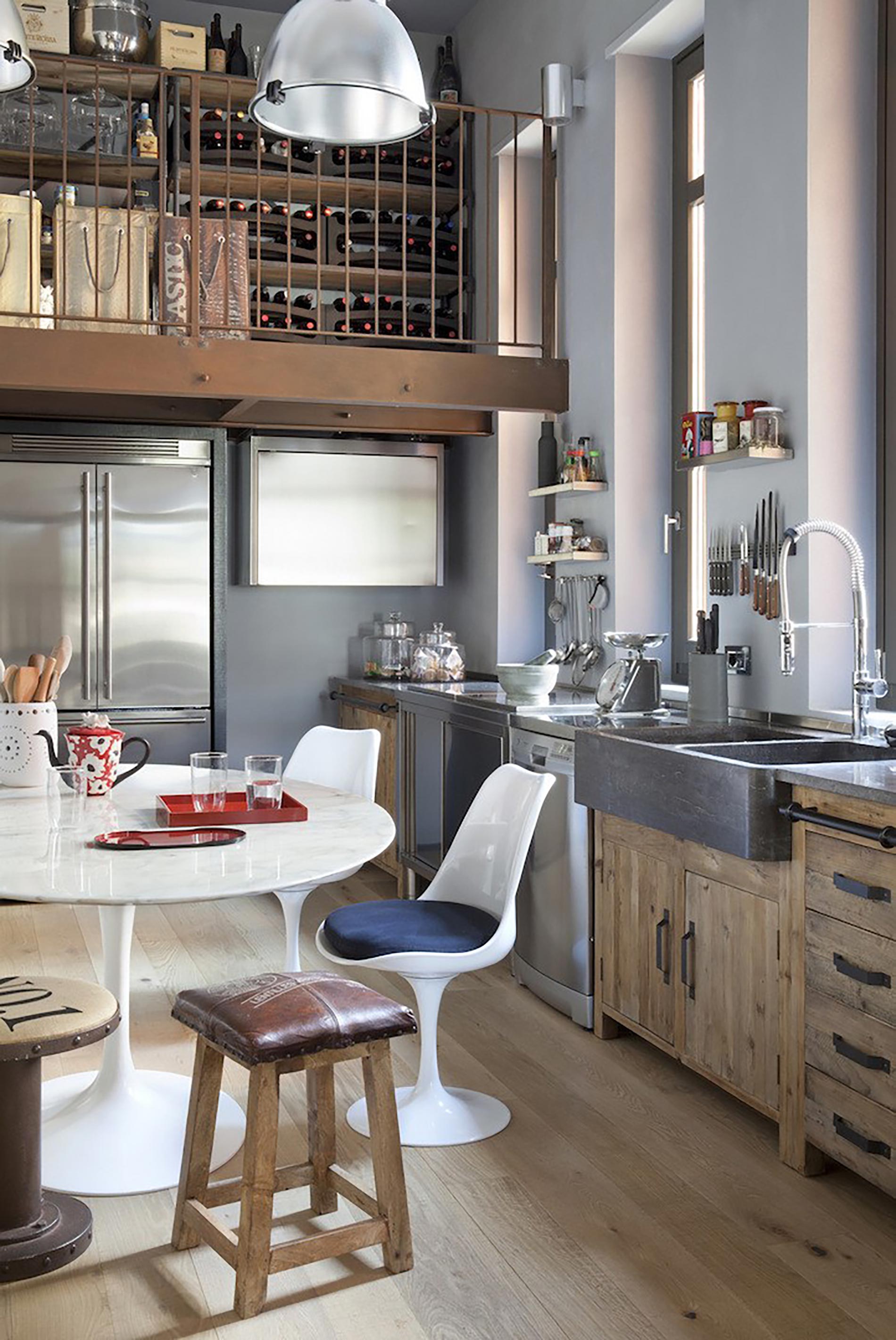 Bedrooms
Earth and water, wood and turquoise. These colours have been chosen for the forniture and the decorations of the bedroom. Bedside tables made of wood, armchair with a geometrical pattern, an important headboard. It seems anything and everything, but in a perfect harmony.
>>> How to make an original bed thanks to the headboard? Read the article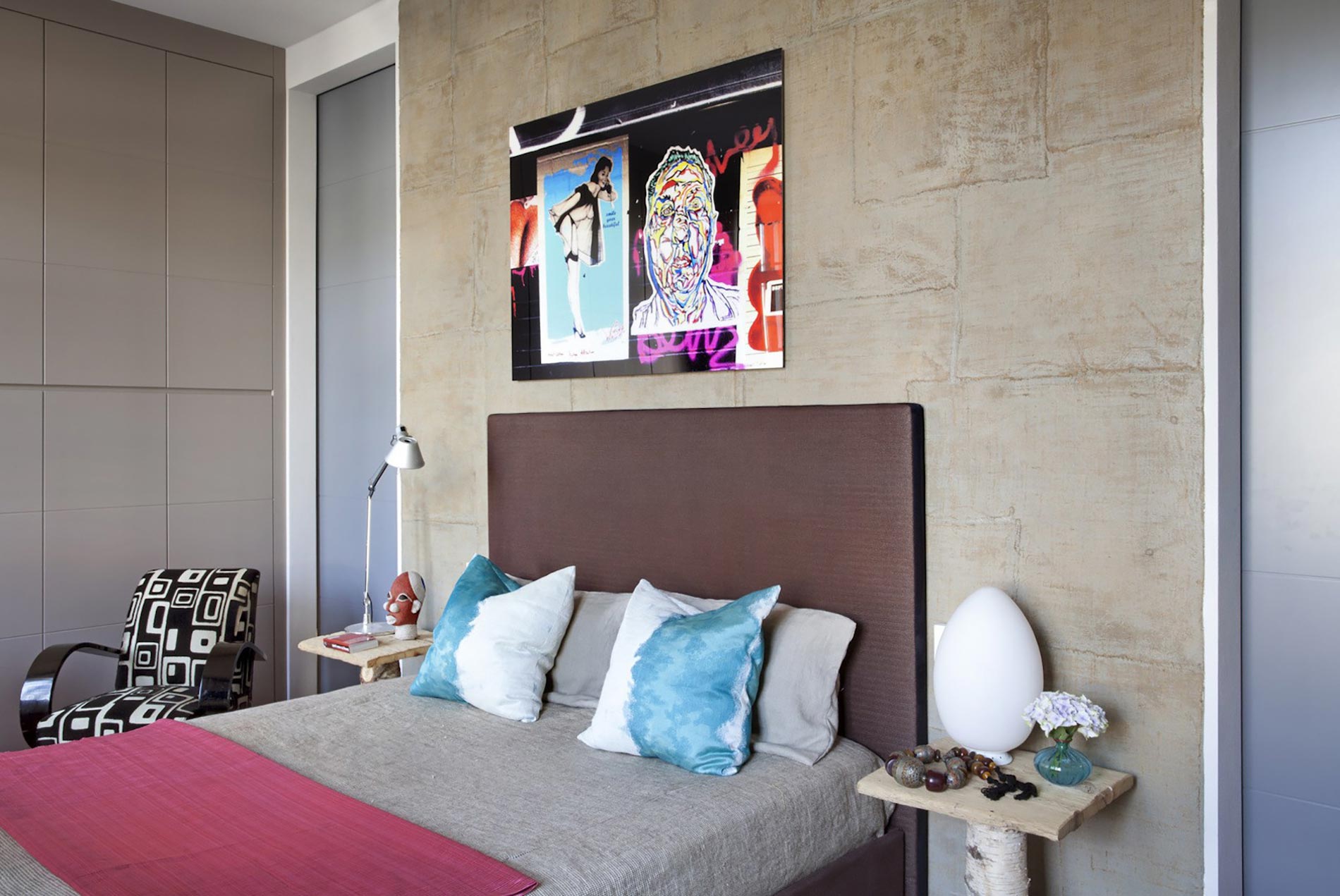 Bathroom
Simplicity is the choice. Soft tones, a regular line for the forniture and the indispensable red.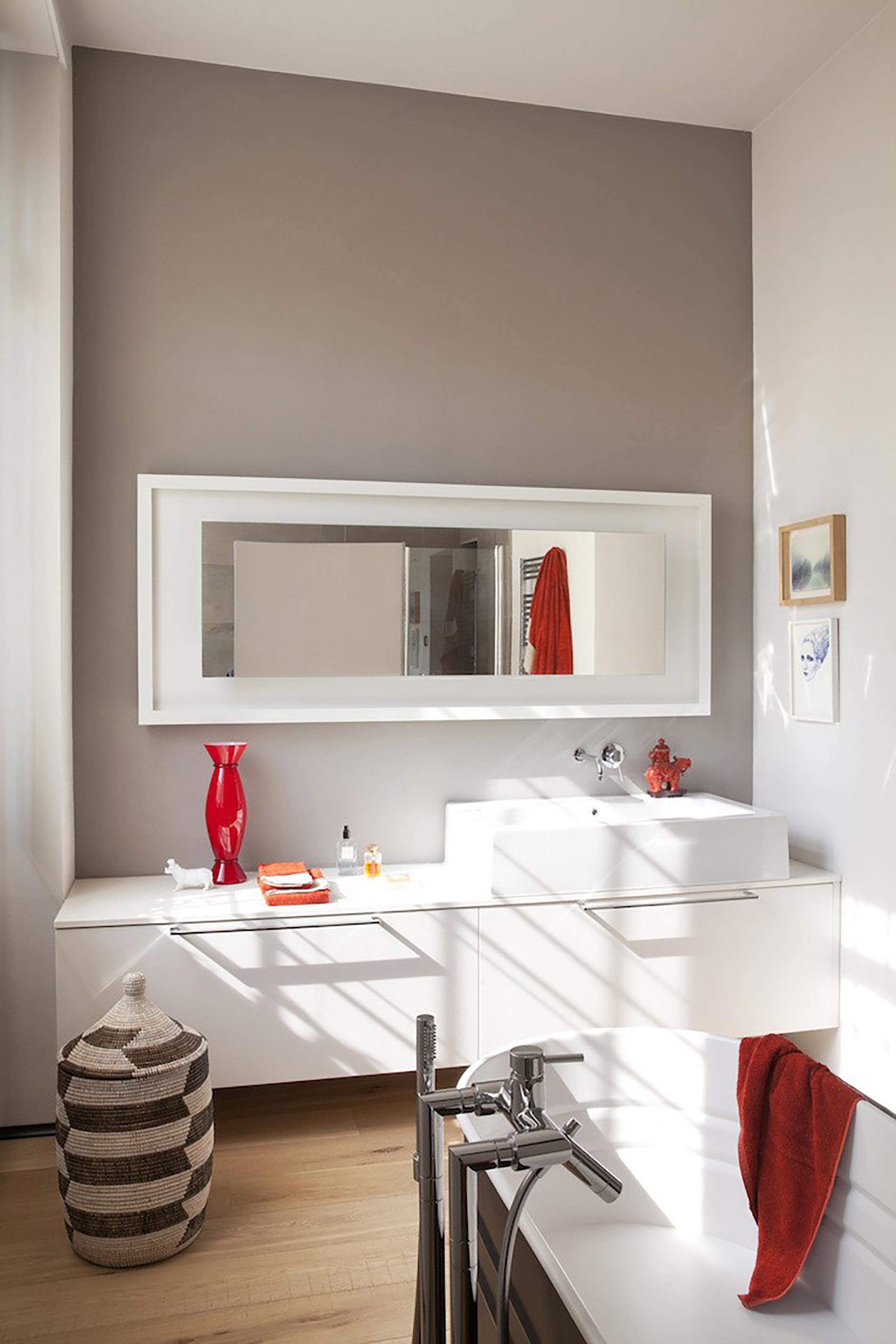 Terrace
Nothing is random. Especially the terrace, where you can find a table, a corner sofa and a green surrounding to spend some time in company.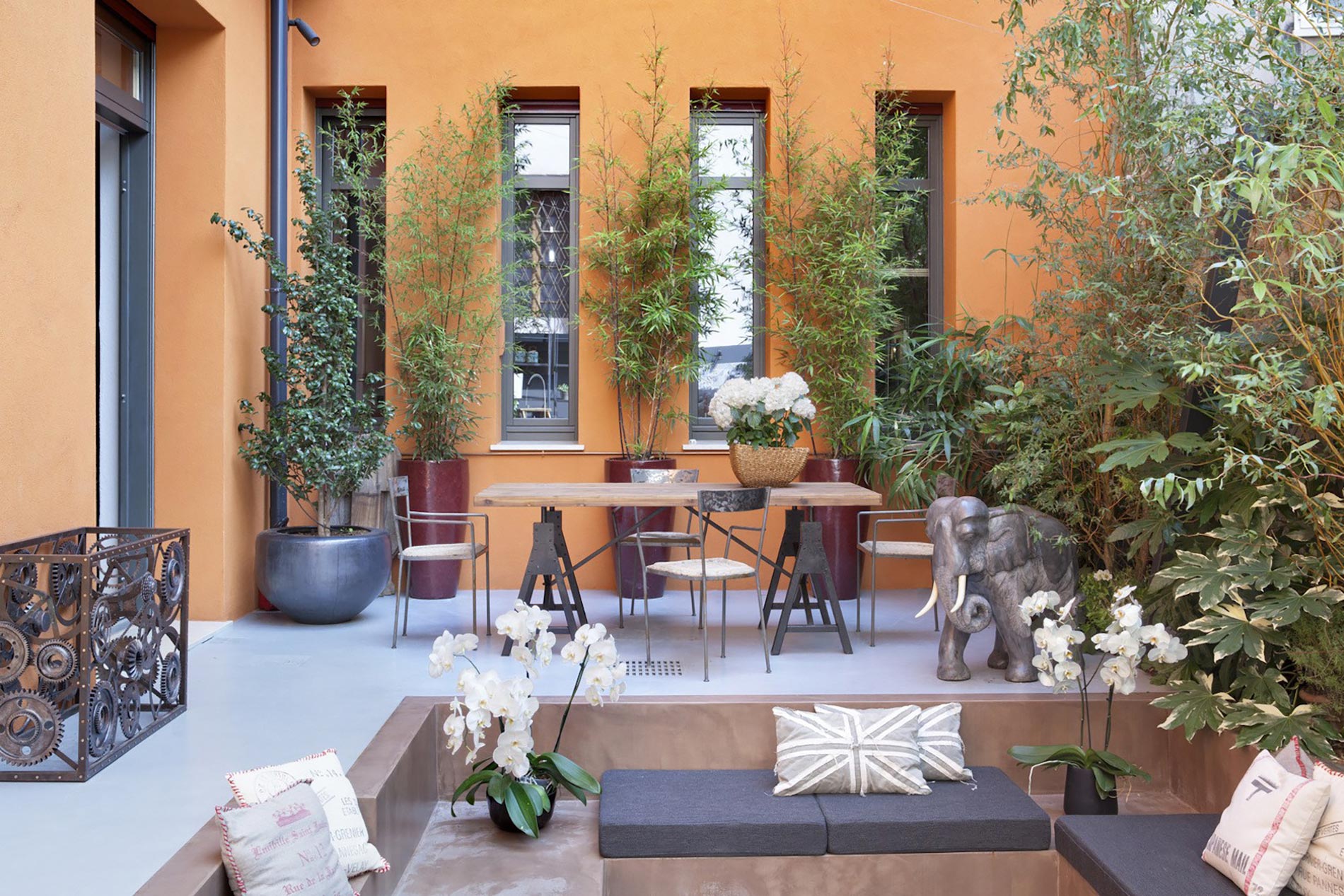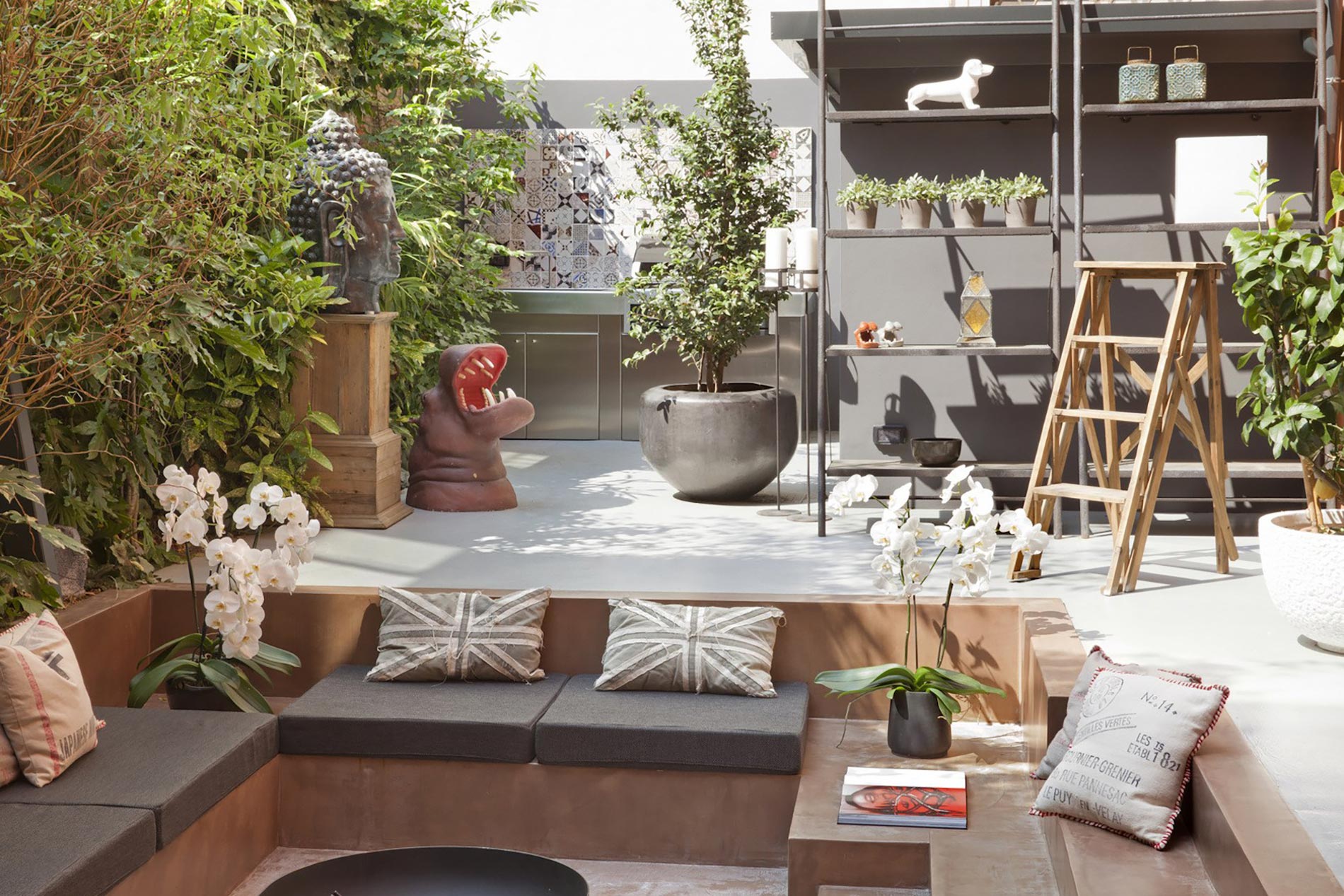 Via pelizzari.com
At the end of a Home tour I feel like I had made a journey among memories. Hope to transmit this sensation to you as well.