This post is also available in ITALIANO
We often think of carpets as an old accessory typical of middle-class houses. It seems that if you don't have a walnut wardrobe or a marble flight of stairs, the carpet is out of place. The great news is that this is not true at all.
The carpet draws an outline, creates a path and determines a perspective. It could easily turn the visual impact of places; whatsmore, that cosy sensation of warmth is given by the carpets! Their position enriches, defines and gives sense to bare or unpersonal rooms.
However, we can't deny, their maintenance is a real problem. Dust and acarus lay through tjhe fibers and make the carpet's colour less sparkling. So, you could try not to step on them with shoes (even if it's really difficult), or you could use a traditional carpet sweeper or regularly vacuum it.
Given these tips, here you are some suggestions to furnish with carpets!
Persian carpets
For years, we've considered them unfashionable, but now they have come back! They are not so woolly, like they were a tapestry, hailing from the Balcan area and Pakistan.
With their typical geometrical patterns, they are beautiful in a long rectangular size for the kitchen. A long stripe running along the cooker to protect the floor from the squirts of the sink; or you could alternatively put it in the bathroom. It looks a weird solution, but it's actually very original! Imagine a vivid persian carpet on immaculated white tiles: the whole location will acquire a total new look.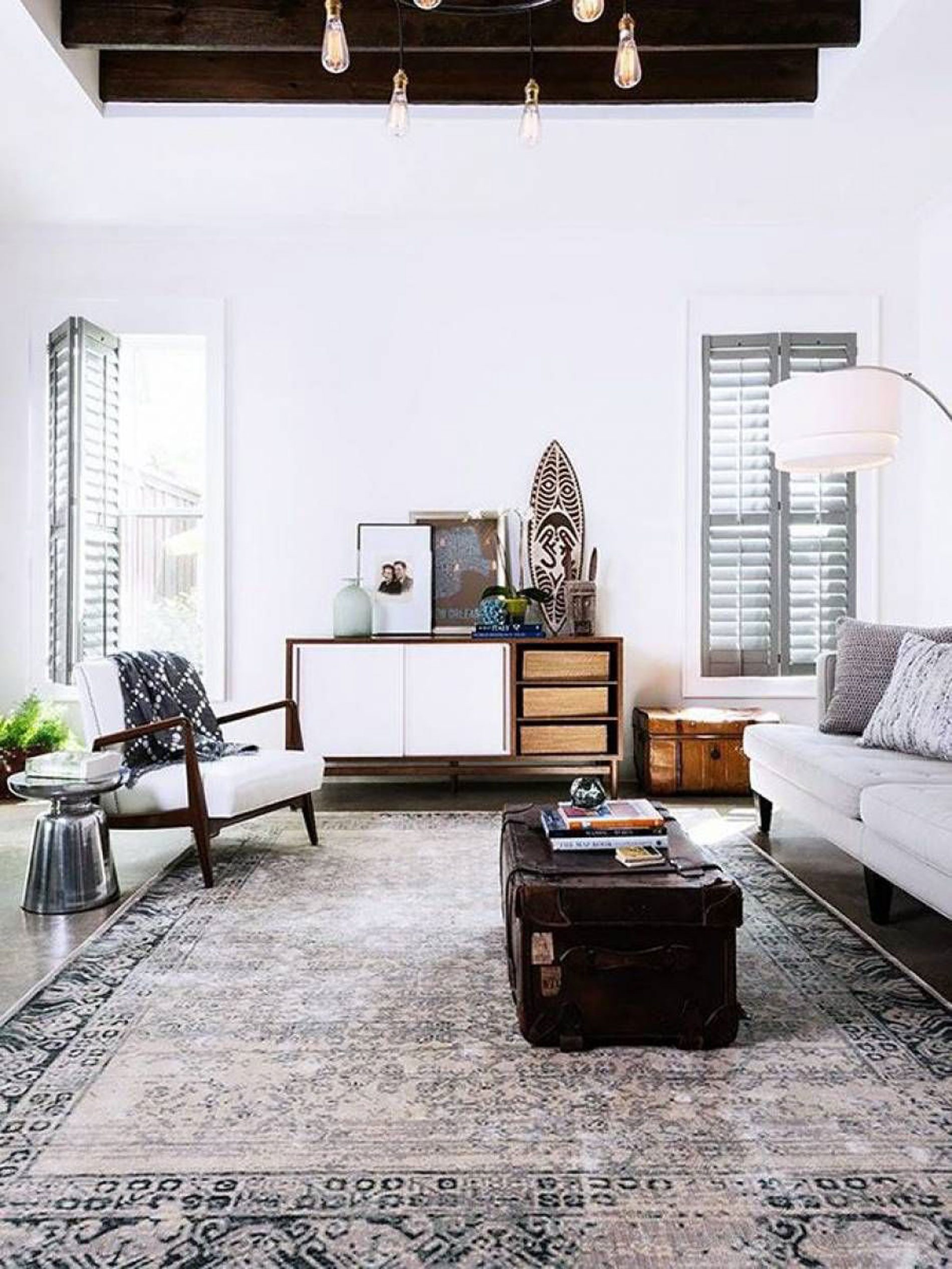 Vinyl carpets
That's a tidbit I absolutely want to talk about! Vinyl is a material used in the industrial field, but it can be used in many types of forniture: one of them is the carpet indeed! Easy to wash, resistent and perfect for the kitchen or the entrance!
I recommend the ones made by Beija Flor, an israeli company, born in 2007 from the idea of the designer Maya Kounievsky. Beija Flor produces vinyl carpets with ceramic tiles, that remind of old buildings and past times. Whatsmore, they are very easy to be kept clean.
(You could find them at Raw, in Via Palermo, Milano).
Modular carpets
The idea comes from My Friend Paco, a portuguese brand founded by Maria Figueiredo July 2016. They produces little portions of carpets with colourful graphics reminding of nature and landscapes and you could choose how to put them together.
They are realized in Portugal with Neoelandese wool: every carpet has its own history and origin. Another reason to substain My Friend Paco is their attention to the earth, the environment and an aware production.
>>> It could be interesting the story of Sukhi, the ethical carpet
Carpet to cut
Skonne is the brand, founded in 2017, that gives the possibilities to literally cut your carpet from a bigger one, choosing the textur, the colour and the shape.
The composition then is totally unique and personal!
>> others interior tips? Have a look to botanical wallpapers