This post is also available in ITALIANO
Some time ago, I was at Inchiostro Festival (do you remember?). I was strolling around the Saint Claire cloister, when I came across Anna and Marta; one was hanging some prints on a wire, while the others was drawing bent on a table.
They are the founder of Nerodiseppia, a creative studio settled in Torino, specialized in textile and surface design. It means they create pattern for pieces of cloth, accessories and forniture.
So, I couldn't doing nothing but stop with them chatting about their story and their project.
(all pictures are taken by Whateverimpossibile, have a look to their site).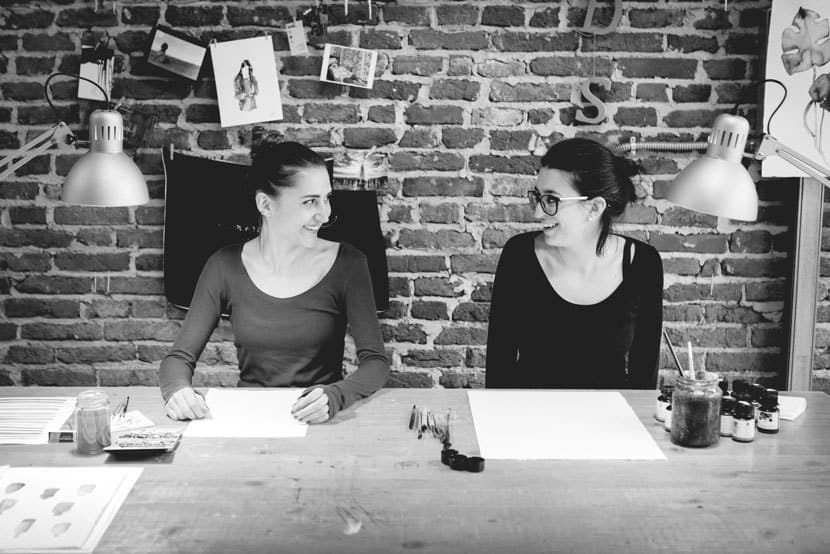 The Beginning
Marta starts telling her story from the beginning, from when Nerodiseppia was just a rough idea.
I finished architecture in Torino, but I didn't like the job. Up to that period I had been working in many architecture studios in Berlin, but I wasn't happy. Berlin is a beautiful city, you know, I learned a lot thanks to it, but professionaly speaking it is something very difficult; there's a redundancy of art, graphic, illustration and fashion; that's why entering the working world is so tough. 
Being young in that world is even more difficult, I guess.
Exactly. That was the moment I decided to come back in Italy. In 2013 I decided then to start a Master in Illustration in Macerata and the next year I worked as graphic designer and calligrapher. However, after few months I thought to use what I was creating as textile pattern.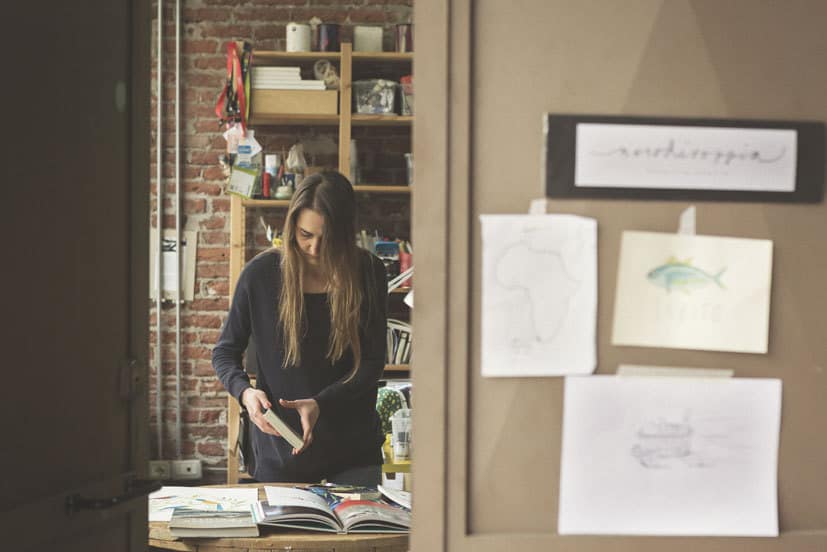 Nerodiseppia
Until that moment you've travelled alone. When did Anna enter the project?
Anna arrived just after. She studied philosophy in Berlin, after seven years moving from Mainz to Berlin, where she teached at university because of her PhD, she changed. She realized the academic world wasn't her pair of shoes, that's why she joined me in Italy. Here, we gave strenght to the project I had imagined and made ours.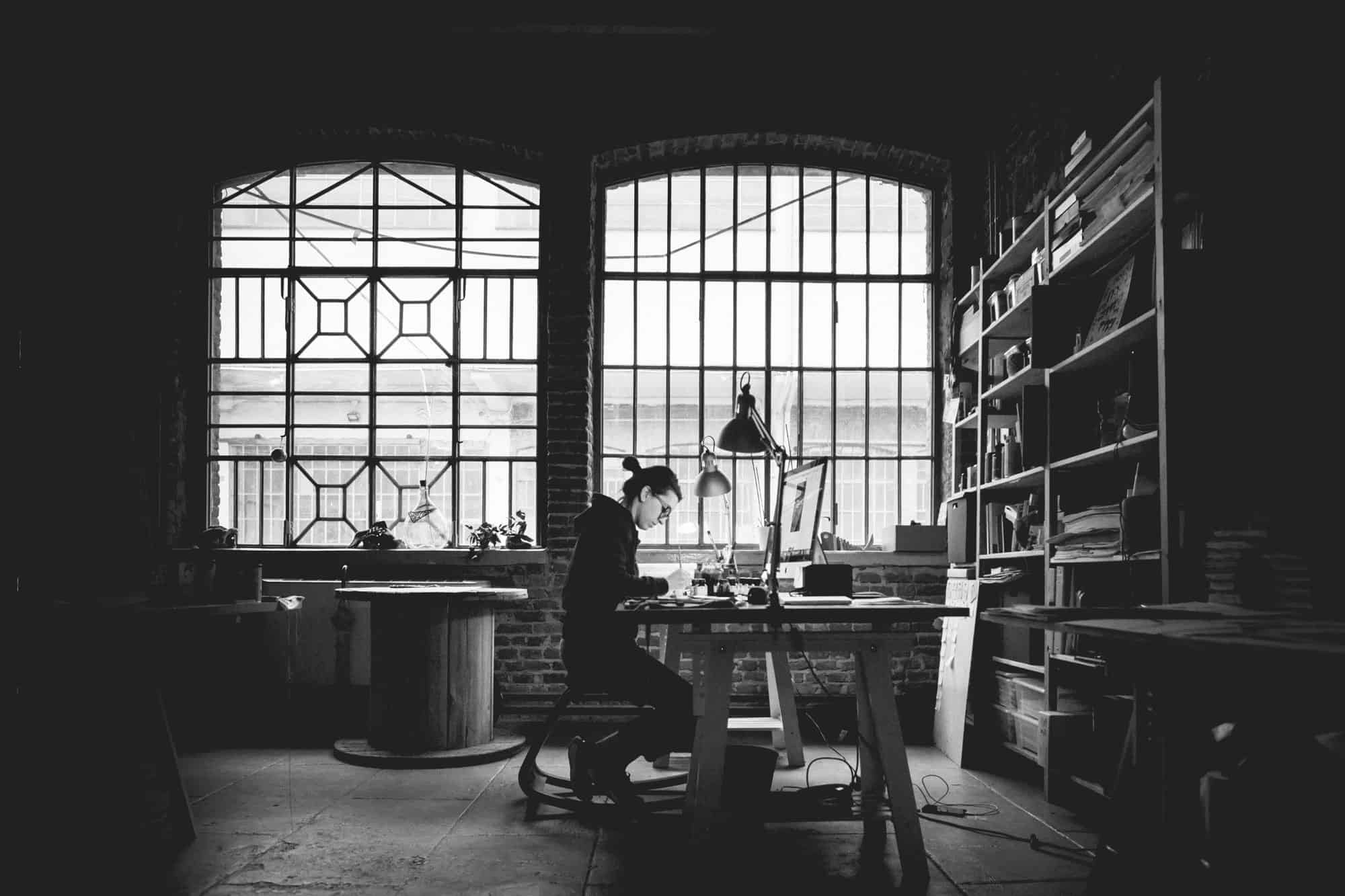 It's already four years the project is living, isn't it?
Yes! Now, we finally have a new studio with a lot of space at Docks Dora in Torino.
We participate to four fairs each year on average and it's pretty stressing, I'll admit! However, even though they are a great investment, they are the best occasions to make us known and increasing the number of customers. We actually work a lot with companies, which we product graphics for.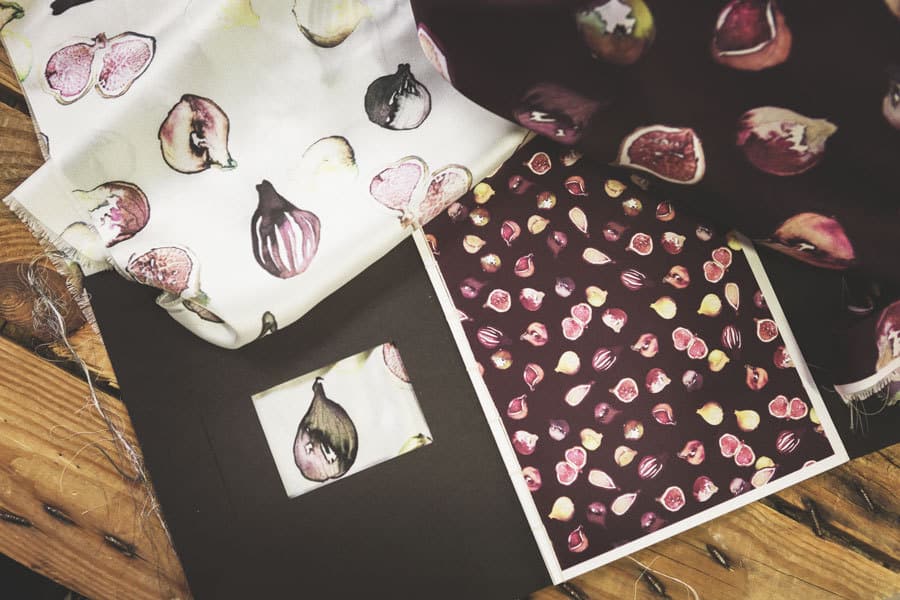 Actually, nowadays, you don't stay only in Italy.
Right, we usually go to Paris, Frankfurt and New York. Nowadays, we are really busy and we work a lot; and we are only two, so it's pretty hard, you know, to manage everything. To make it clear: last week we arrived from New York and, without time to breathe, we had to prepare the material for Inchiostro Festival.
Marta and Anna are the symbol of people who have the strenght of reinventing themselves. I left them with much more confidence, sure that we can really choose our way.