This post is also available in ITALIANO
| Juicy Salif – illustration by fT |
Juicy Salif: the story of the lemon squeezer between art and design
Sometimes design born by chance: the object appears for the first time in the designer mind at lunch, on the subway… and the history of design changes its path.
In the case of Juicy Salif we are in Italy at the end of the 80s. Philippe Starck is on holiday and he is having lunch at a pizzeria on the Amalfi coast. He orders squid and meanwhile he's thinking about his latest client: Alessi.
He must present a new tray to Alberto Alessi, but as soon as he realizes that he's missing the lemon to squeeze on the squid, Juicy Salif appears in his head.
Philippe Starck sketches the image on a placemat, as Vico Magistretti had done 25 years earlier on a subway ticket with Eclisse.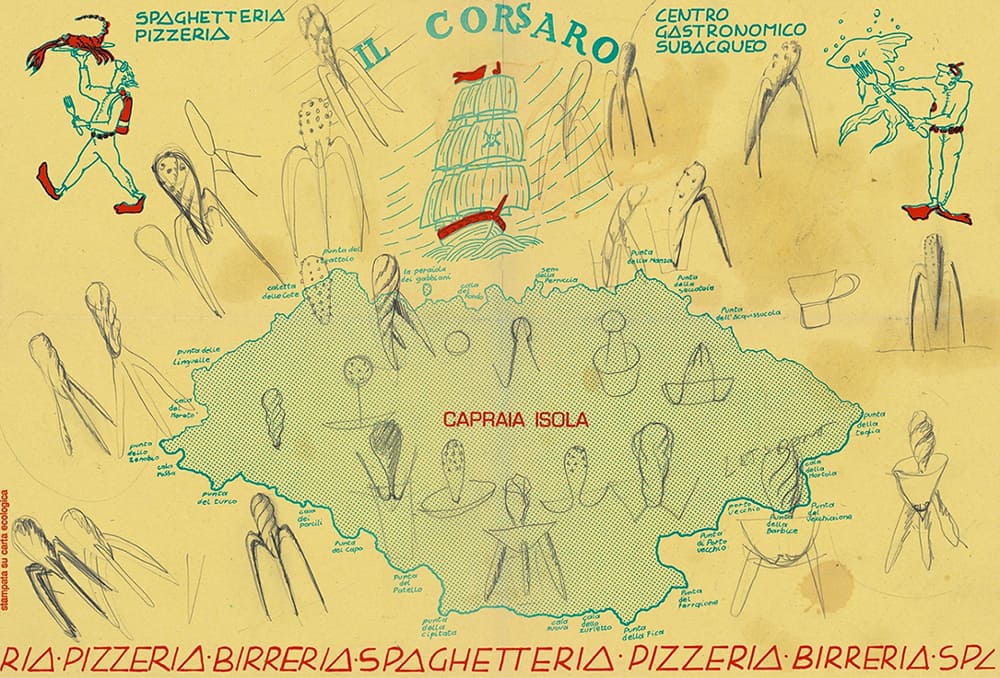 A few days later the designer sends the placemat to Milan.
Alberto Alessi, the company manager, remembers: I received a napkin from Starck; on it, among some incomprehensible marks – tomato sauce, in all likelihood – there were some sketches. Sketches of squid. They started on the left and as they worked their way over to the right, they took on the unmistakable shape of what was to become the Juicy Salif lemon squeezer.
Alberto Alessi decided to produce this object born from the visionary mind of the French designer and the production kicked off in 1990.
Today Juicy Salif is part of the permanent collection of the MoMA in New York. Somebody says it does not work well, someone celebrates it as an example of form over functionality.
Philippe Starck himself once said that Juicy Salif is not a juicer, but a conversation item.
Art or design?
I offer no comment, but I want to ask a few questions: What is design? What is Art? What's the difference between design and sculpture?
I leave the answer to you.
Meanwhile, if you want to read the story of another controversial subject of design history, I recommend Eames bird.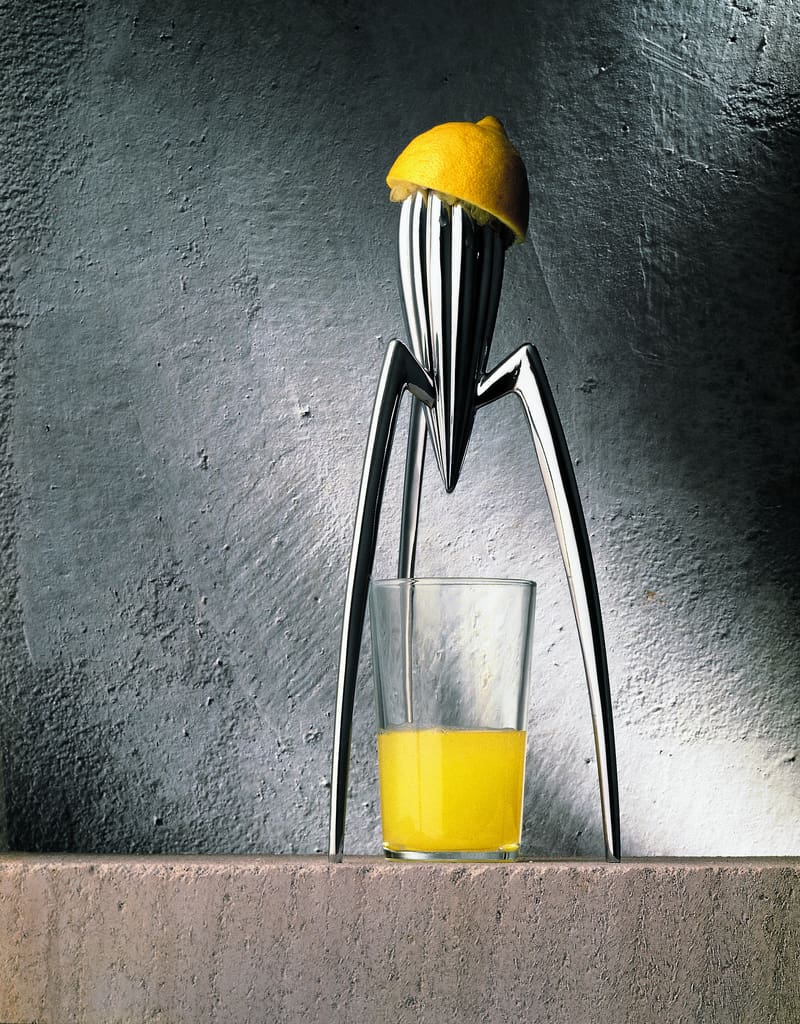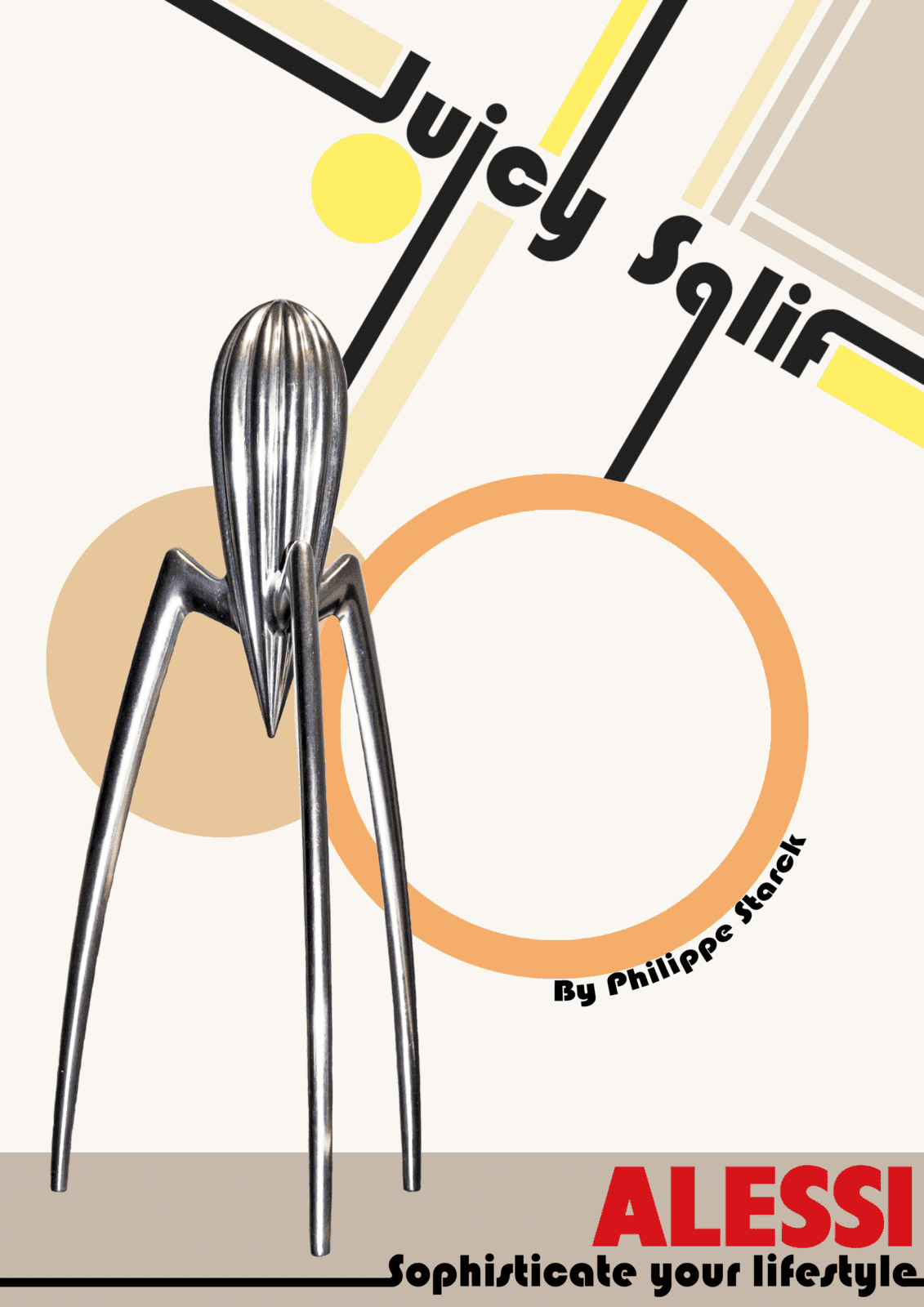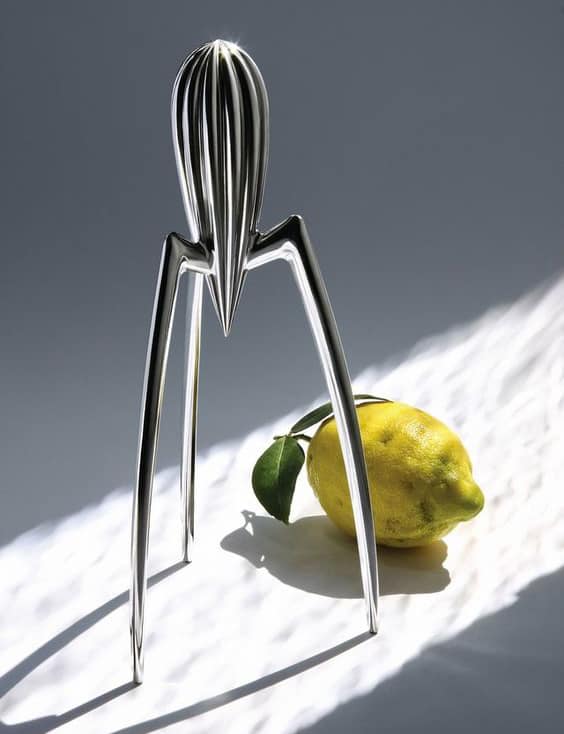 Here you can find other DESIGN ICON STORIES.