This post is also available in ITALIANO
Marazzi Paris. And so I went back to Paris for the second time this year. And for the second time I'm going around the city looking for authentic Italian design.

Yesterday evening, the day before Paris Design Week, which is starting today in Saint-Germain de Prés, Marazzi inaugurated the new Paris showroom, laying its ceramics in the heart of one of the European capitals of design.
Italian food and wine accompanied a very pleasant evening and welcomed us to this Parisian adventure.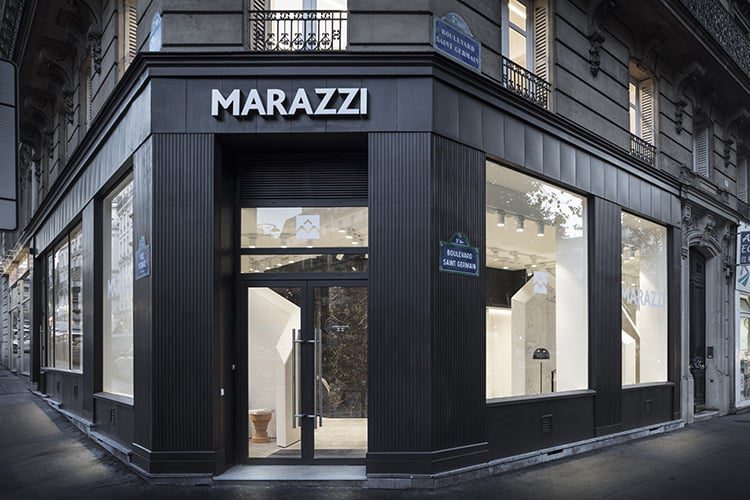 The new Marazzi space is at number 63 of Boulevard Saint-Germain, in the 5th arrondissement, on the Rive Gauche of the Seine. It's inside a Haussmannian building, dating back to the second half of the XIX century.
The showroom
The project for the Showroom was finalized by Marcel Mauer studio, together with architects Lorenzo Baldini and Antonio Pisano.
Its spaces were organized with the aim of respecting the historical and cultural heritage of the building, home to a library for many years.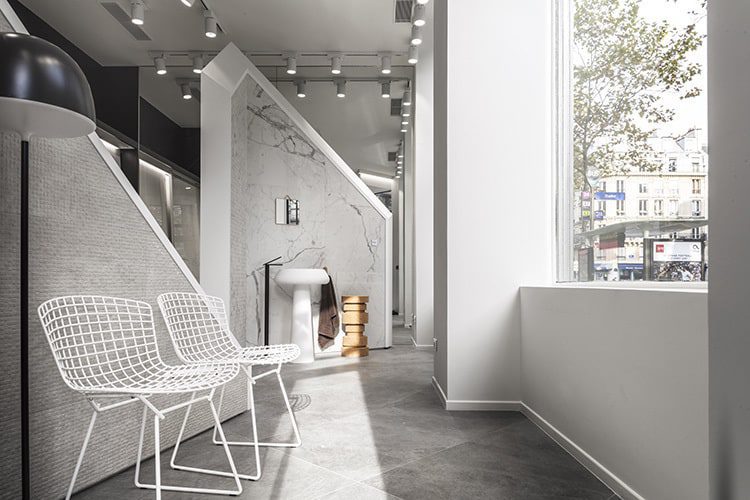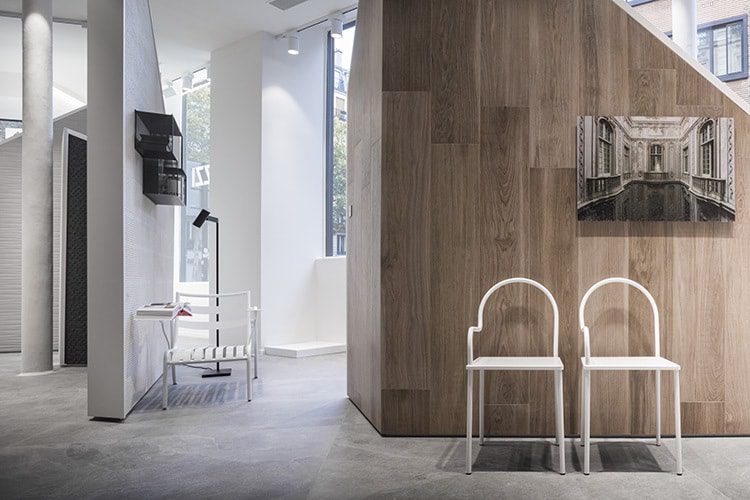 The ground floor welcomes the visitors and showcases the latest Marazzi collections with a setting inspired by mountain tops.
The complete archive of the brand's products can be found on the shelves that cover the whole basement wall.
And finally there's the upper floor, my favourite. The pre-existing Paris Design Week was preserved in its elements and finishings. In its rooms, marked by the presence of mirrors and fireplaces, are work tables and moodboards on the walls.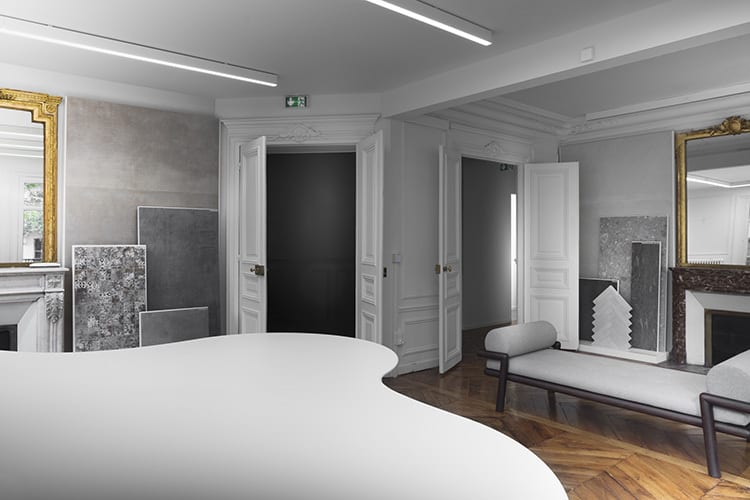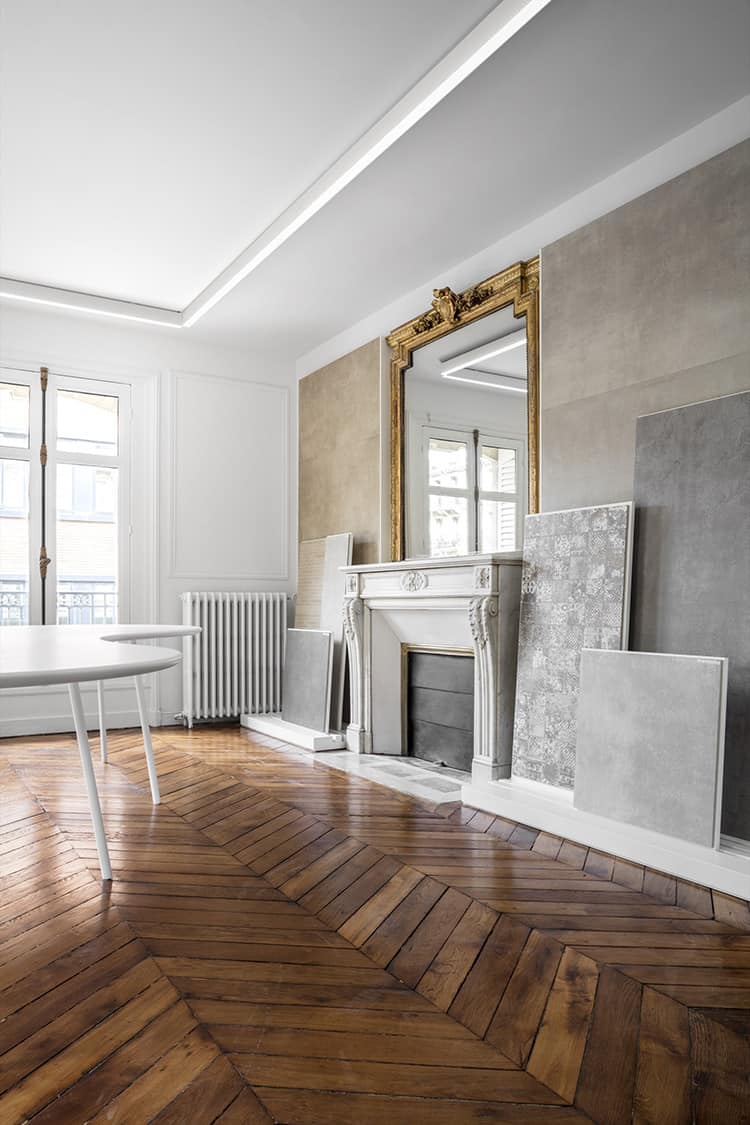 Once again, Marazzi impresses me with its capability of showcasing its products in a delicate way, while at the same time maintaining a strong brand identity.
In the London Showroom the resulting image is that of an English loft, while here in Paris you can clearly see the Ville Lumière and its iconic style. The common elements found in both showrooms (such as the wall-moodboards, the three-way split of the spaces and the work tables) strengthen the image of the brand, which approaches with respect the culture of the two cities.