This post is also available in ITALIANO
Horror vacui means completely filling a surface of an artwork with lot of details, in order to avoid the fear of emptiness that a blank canvas expresses.
An interior designer couldn't agree less! A white wall is beautiful, it gives light and widens the space. Ok, this is true, even if a balanced decoration doesn't go bad. So, I suggest four possible solutions, which can help to make your walls more personal, without "being too much"! Decorating doesn't mean filling up, let alone horror vacui.
IXXI
Founded in 2010 by the Dutch Éric Sloot, Paulien Berendsen, Roal Vaessen, IXXI  always amazes for its beautiful mural compositions. They are modular and fitted panels, to assemble at will. The name "IXXI" is because of the wire bounding the different modules, making a particular "x" shape.
IXXI allows a really versatile decoration: you can choose to play with pixels of a pictures, or put together different units to create a geometrical pattern.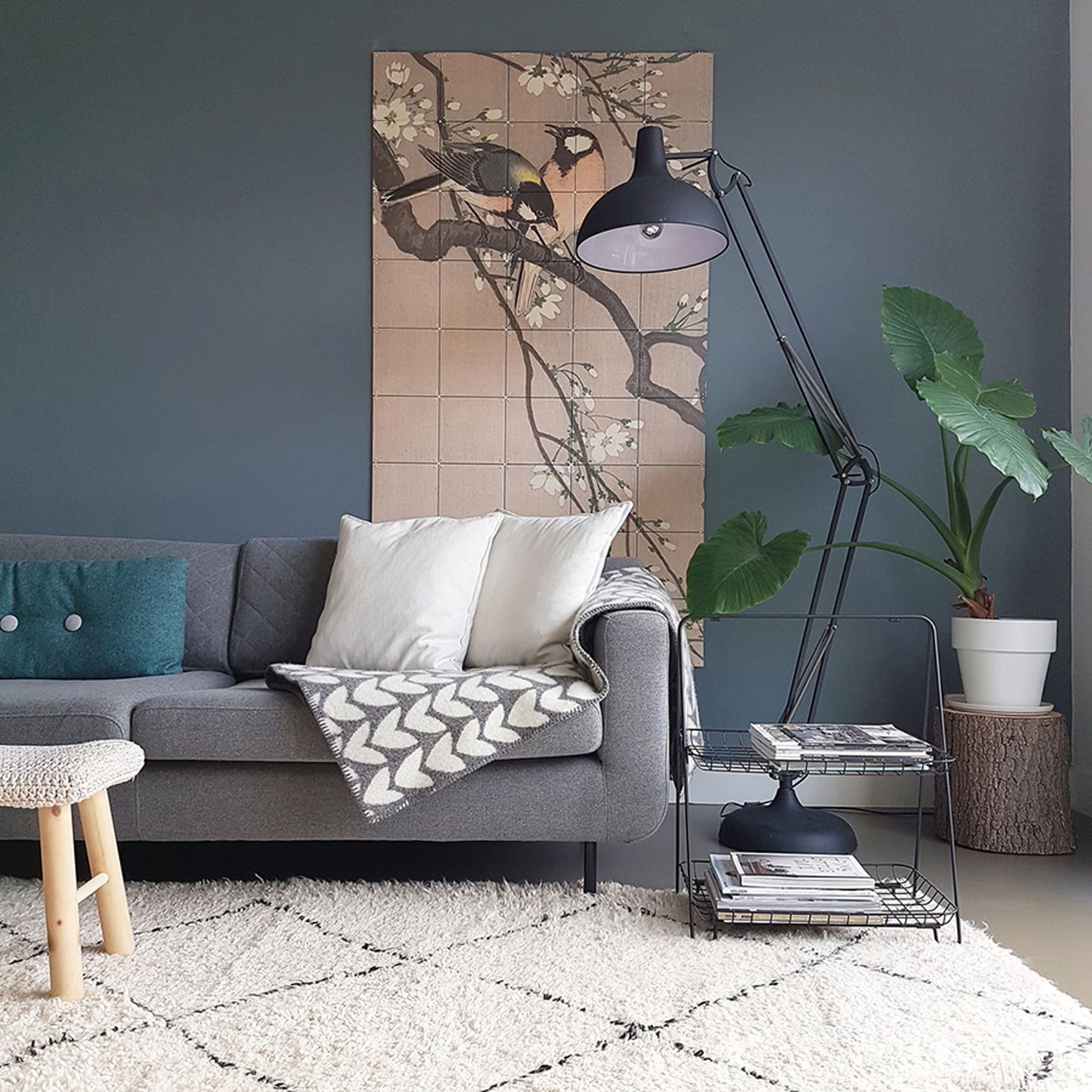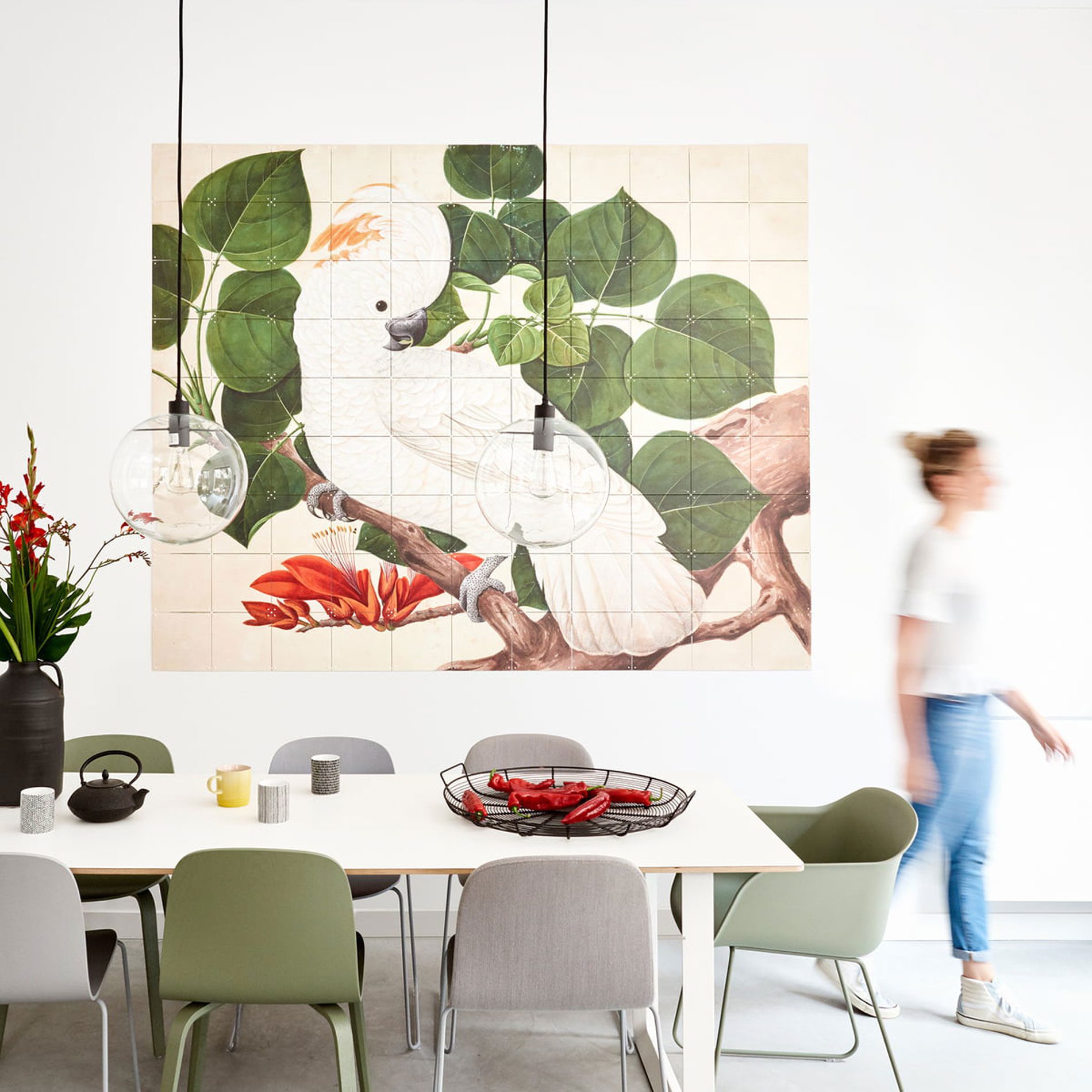 BeoSound Shape
BeoSound Shape is the perfect compromise between utility and beauty. Result of the Danish designer Øivind Alexander Slaatto, the wirless sound system by Bang&Olufsen is the solution for the bad acoustic, typical of open-air spaces. The noise-absorbing modules avoid the reflection of the sound waves. This is how the musical experience improves as well as the natural atmosphere of a room, even when the system is off. Like the light and the atmosphere, also the the acoustic influences our wellness.
Whatsmore, each module is singularly sold, so you can easily decide how to set them on the wall.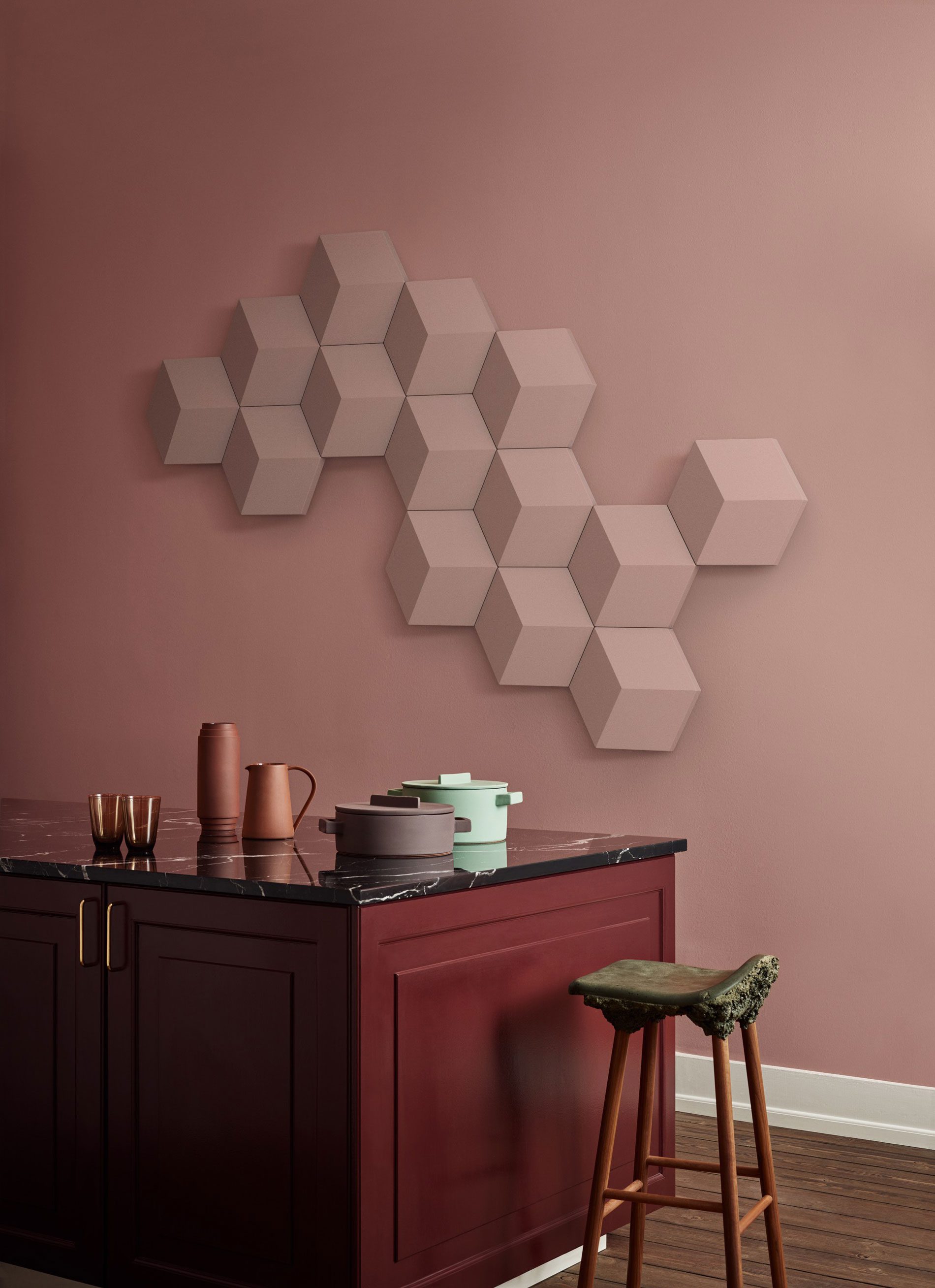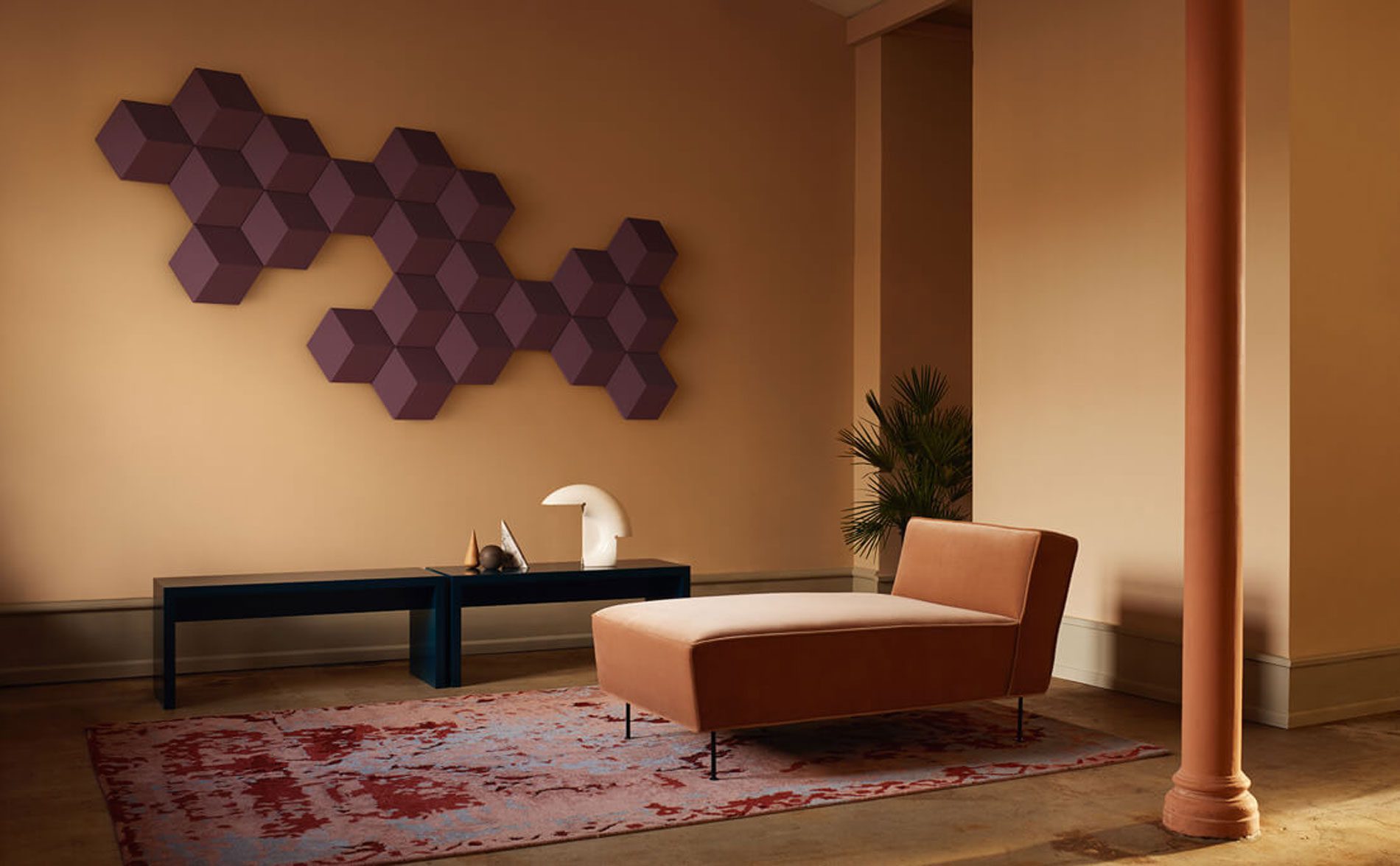 Tonki
Tonki are little paper box, where you can print a squared picture, like on Instagram. However, you receive them totally disassembled, so, you'll have to fold and frame the paper structure, to reach the perfect result. You know, beauty has to be earned.
P.S. You should read the story of how Tonki was born. It's fun, go on the site.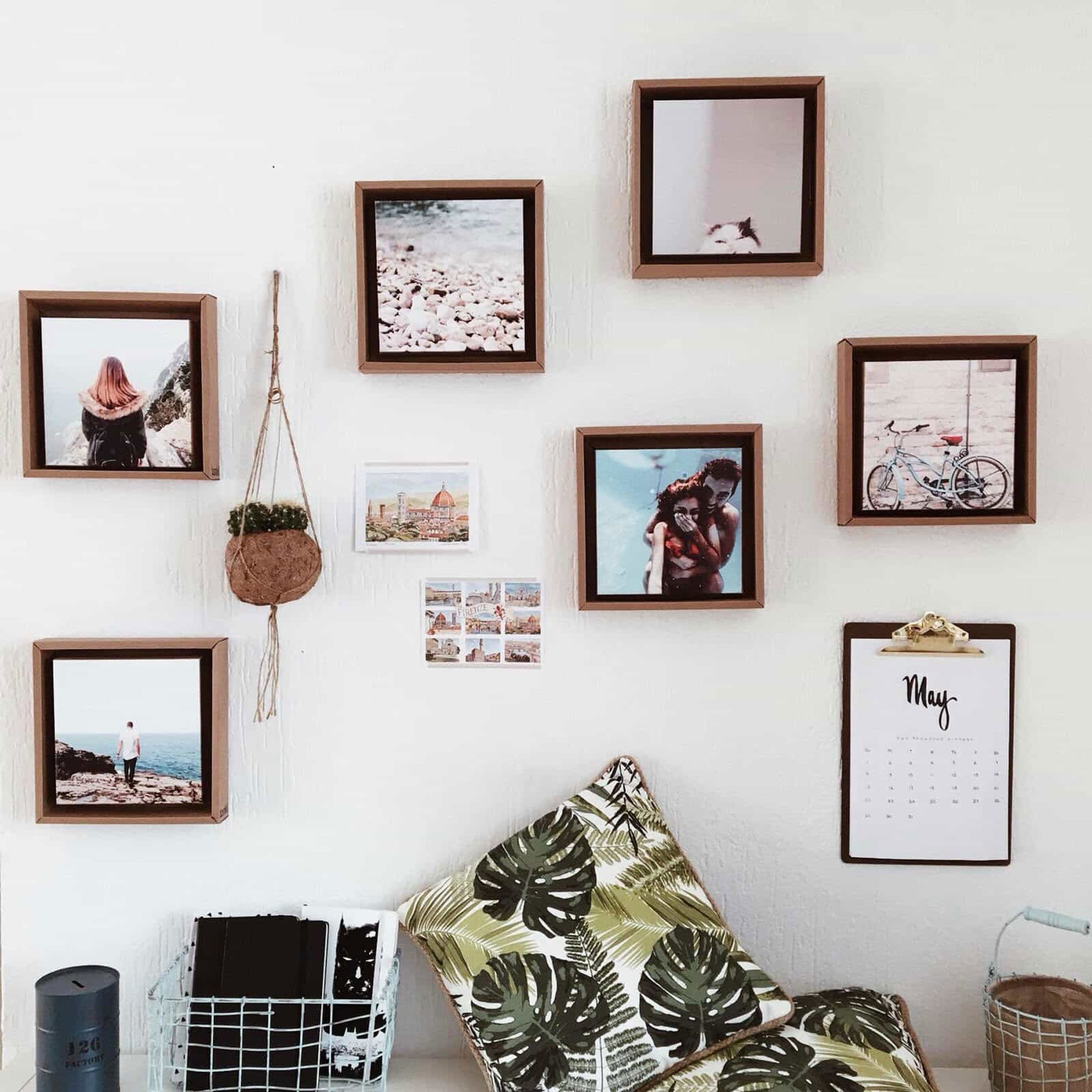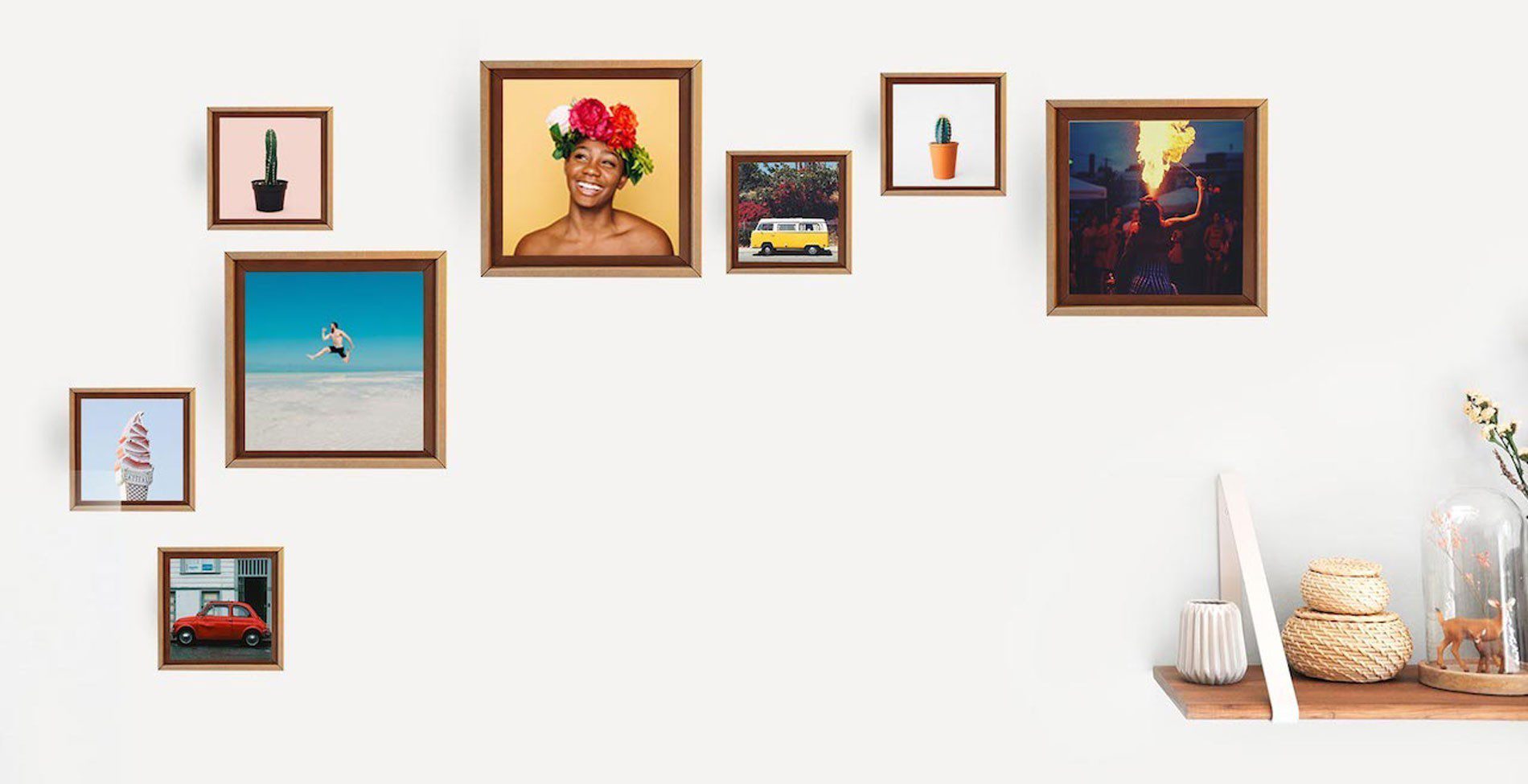 Yvonne Ellen's dishes
Everytime we think of hanging dishes, it probably comes to our mind granny's house. It's true. However, we should stop this belief, because for a few years, hanging dishes have become a real trend. An example is the "Quirky animal Tea Party" collection by Yvonne Ellen, for Flodeau.
Yvonne spends her time scavenging vintage china, then embellishes each plate, cup, dish and saucer by hand — making every piece unique. Her cute homeware is a one-of-a-kind range of upcycled vintage pieces lovingly handmade in Britain.
>>> Read how to furnish with straw hats or with botanical wallpaper.