This post is also available in ITALIANO
Located at the groundfloor of the 50s' tower by Baselli and Portaluppi, the new antoniolupi's showroom has just opened in via Porta Tenaglia, Milan, with its 14 windows all along the building's height.
During the Milano Design Week, Davide and I went for a visit, willing to visit and discover the ambitious project of Calvi Brambilla.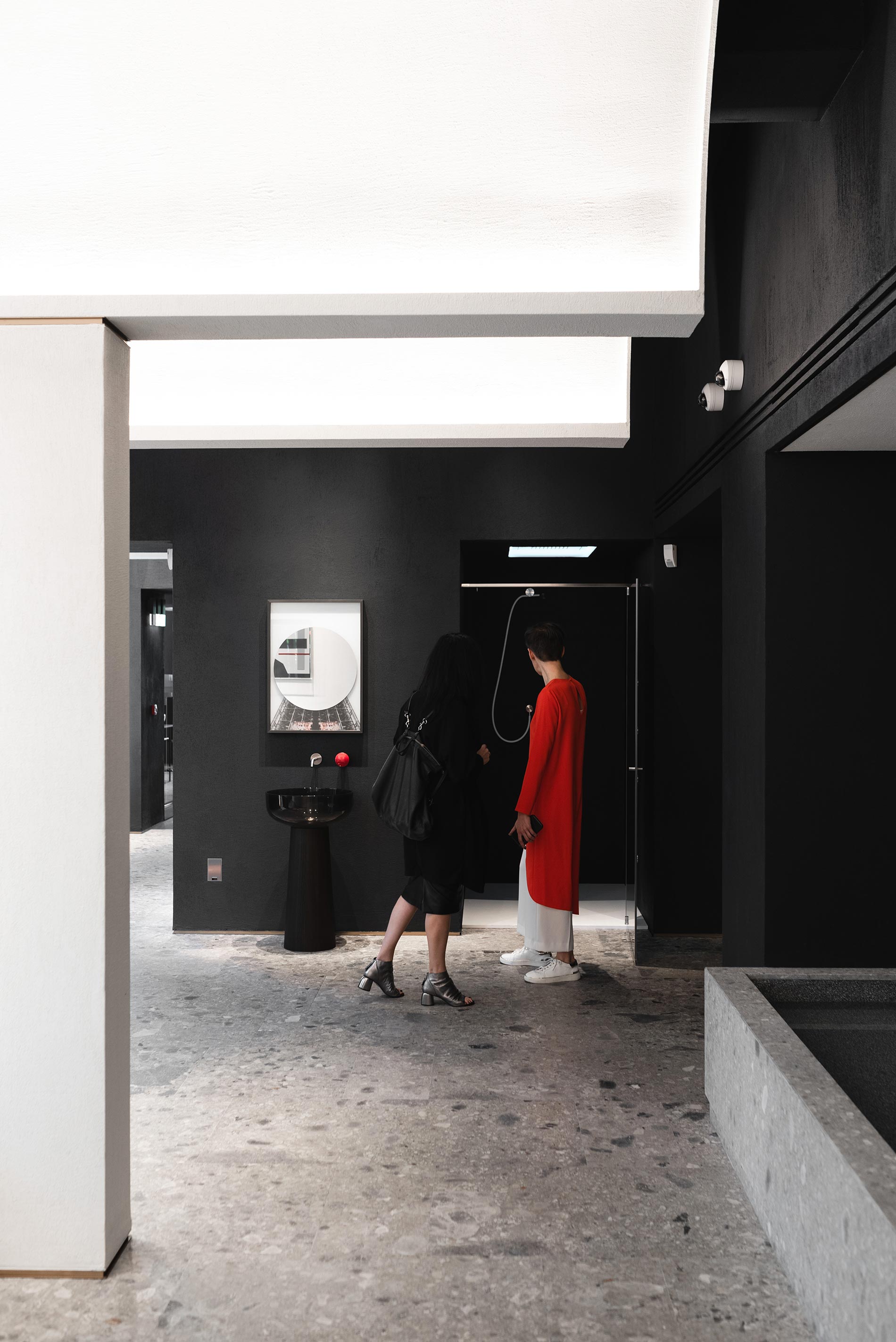 The showroom is a light series of rooms, as they were a a Turkish bath with its sequence of bathrooms. These are the places where the products of the entreprise are displayed.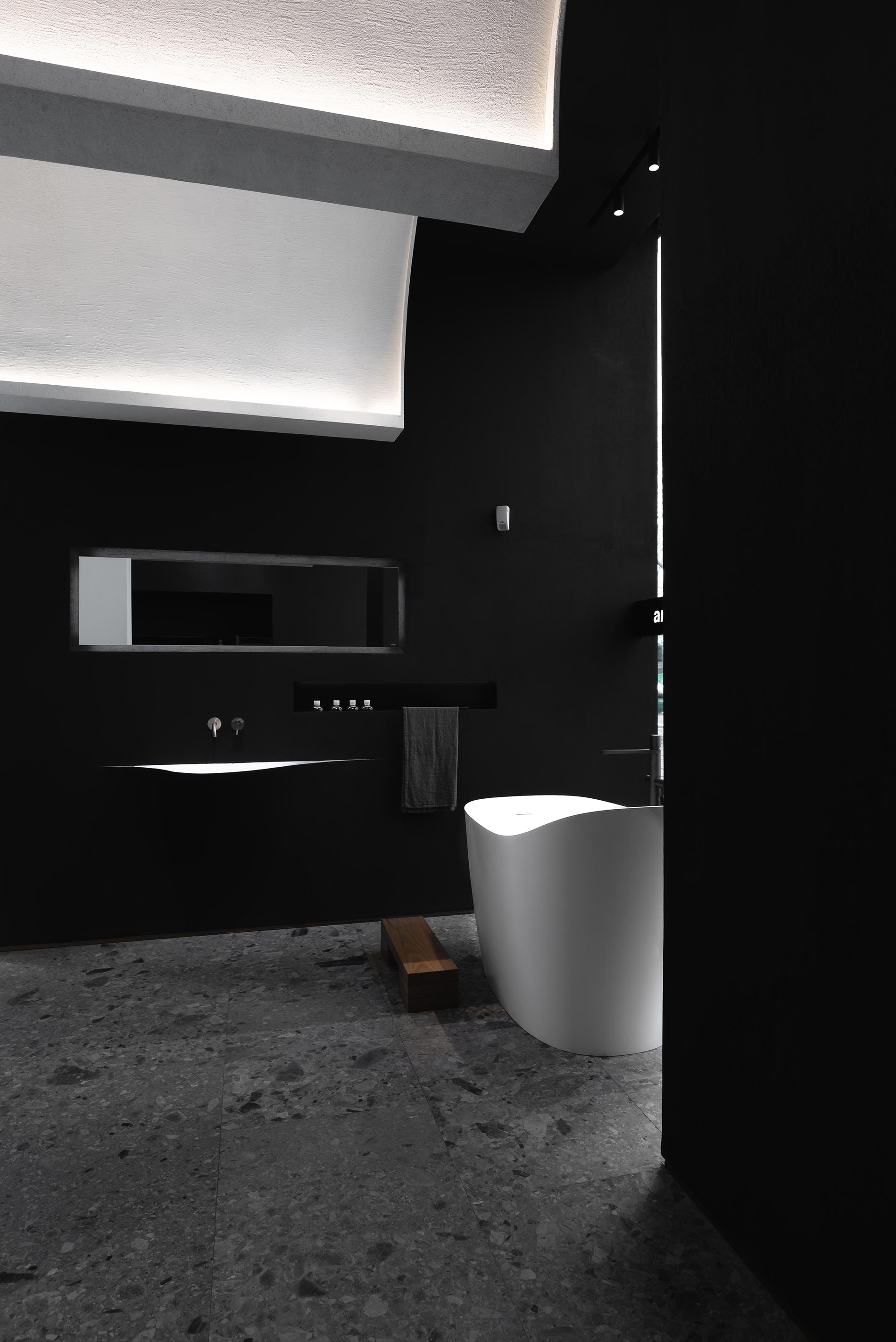 As I've already written in the post concerning Milano Design Week 2019, antoniolupi makes me always think to its matters and its mirrors.
In addition, its new showroom reveals how trendy antoniolupi is, it's in fact a powerful and evocative source of inspiration for the one who are designing their new home.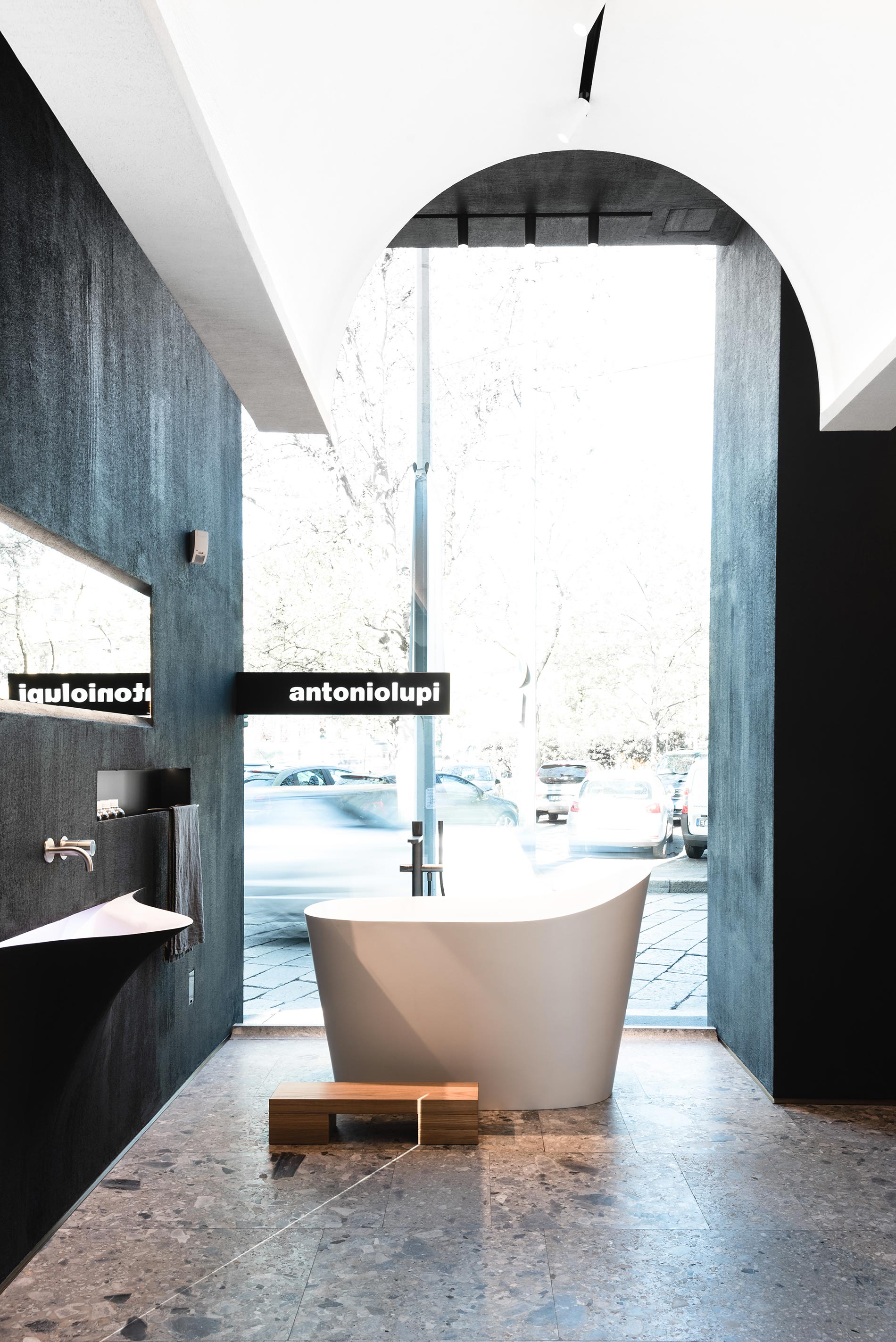 As it happens for the products, the project of the showroom make a bond between matter ad design as well.
the wall made of resin are as rough as the marble sink Intreccio.
The wooden stairs infuses the same softness as the lines of the bath Mastello designed by Mario Ferrarini and which was presented this current year.
We keep going through the rooms, where the floor in Grè guides us and reminds us of the Italian peninsule and the concept of Made in Italy.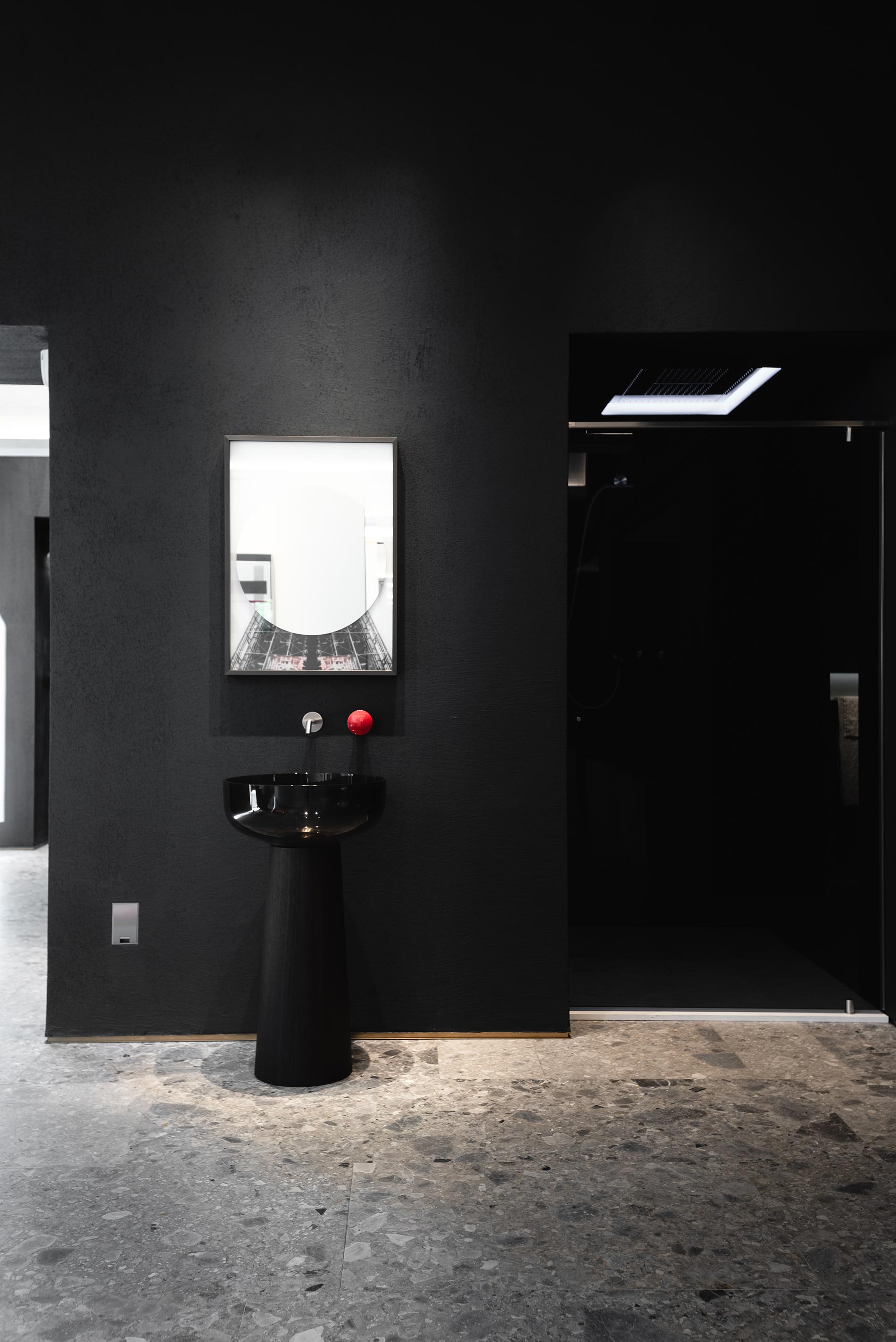 Here's my favourite mirror Collage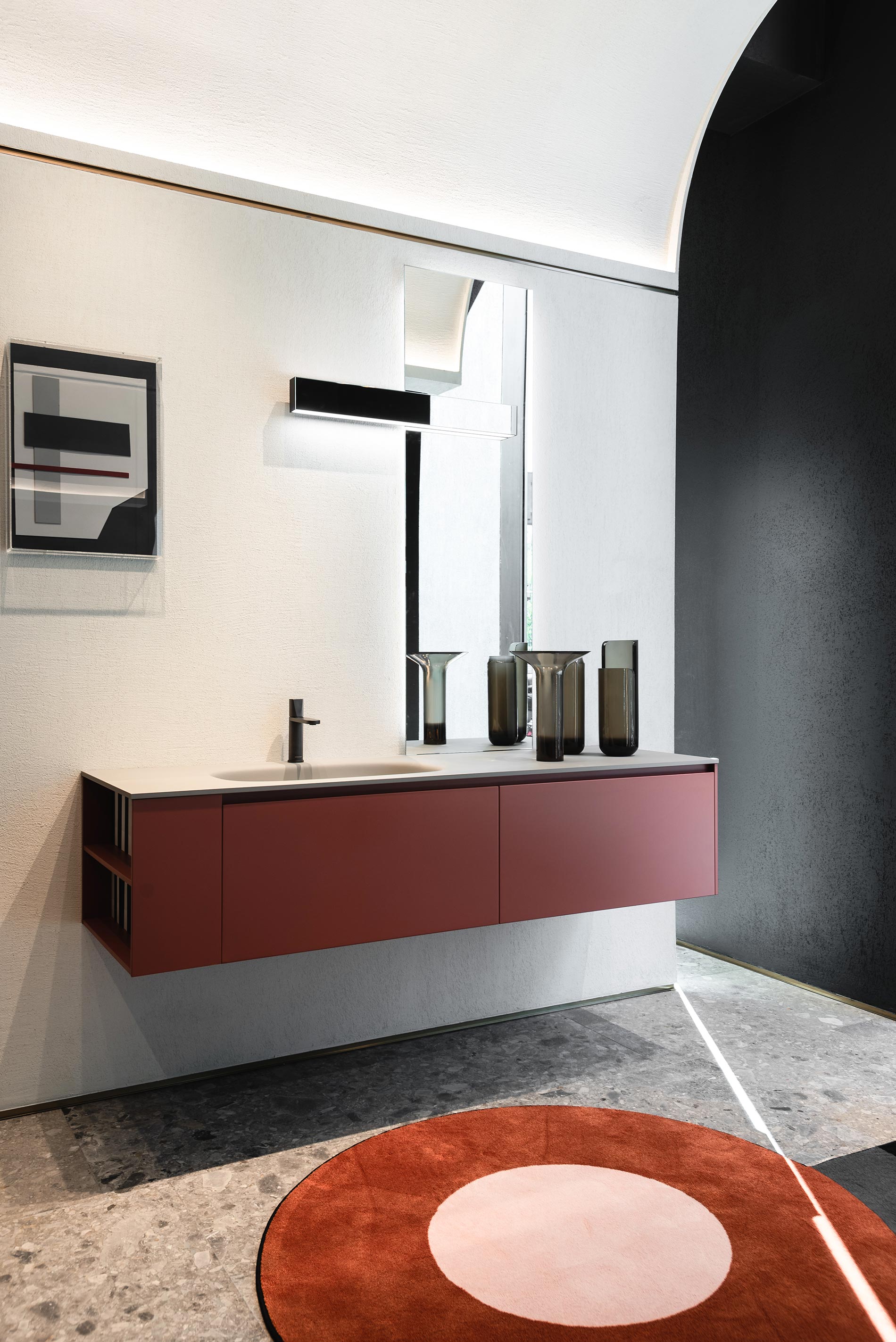 antoniolupi Milano: the project
What's very remarkable is the great ceiling, composed by irregular architectural vaults, that, as said by the Milanese studio Calvi Brambilla, contributes to give a sense of depth to an long-developped space.
The motif creates a real path through the different bathrooms and, what's more, it's perfect to be admired from outside as it possess a strong impact both by day and by night.
A visual and textural journey between architecture and project: this message comes to the surface through the walls, the modern and irregular vaults and the simplicity of the details.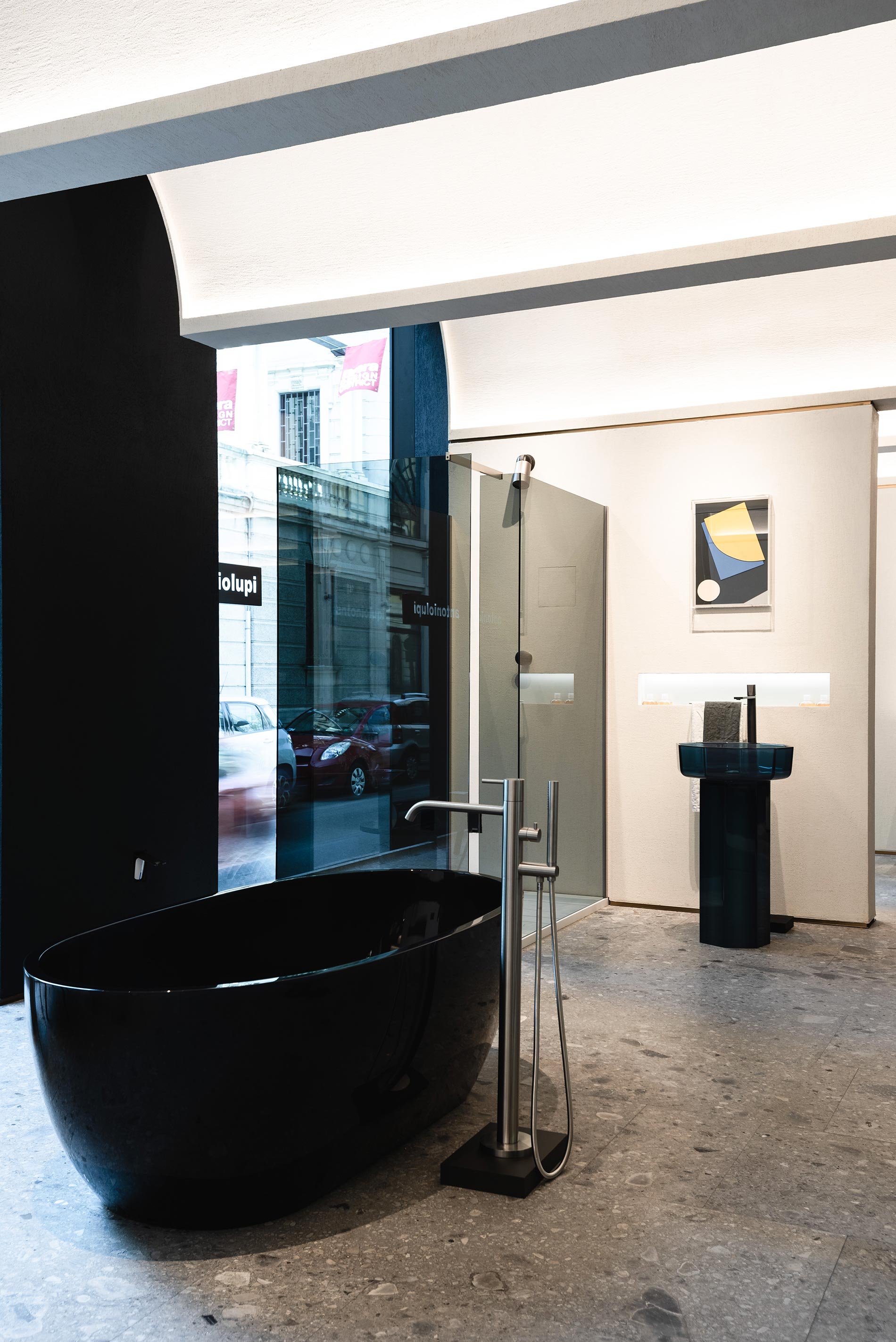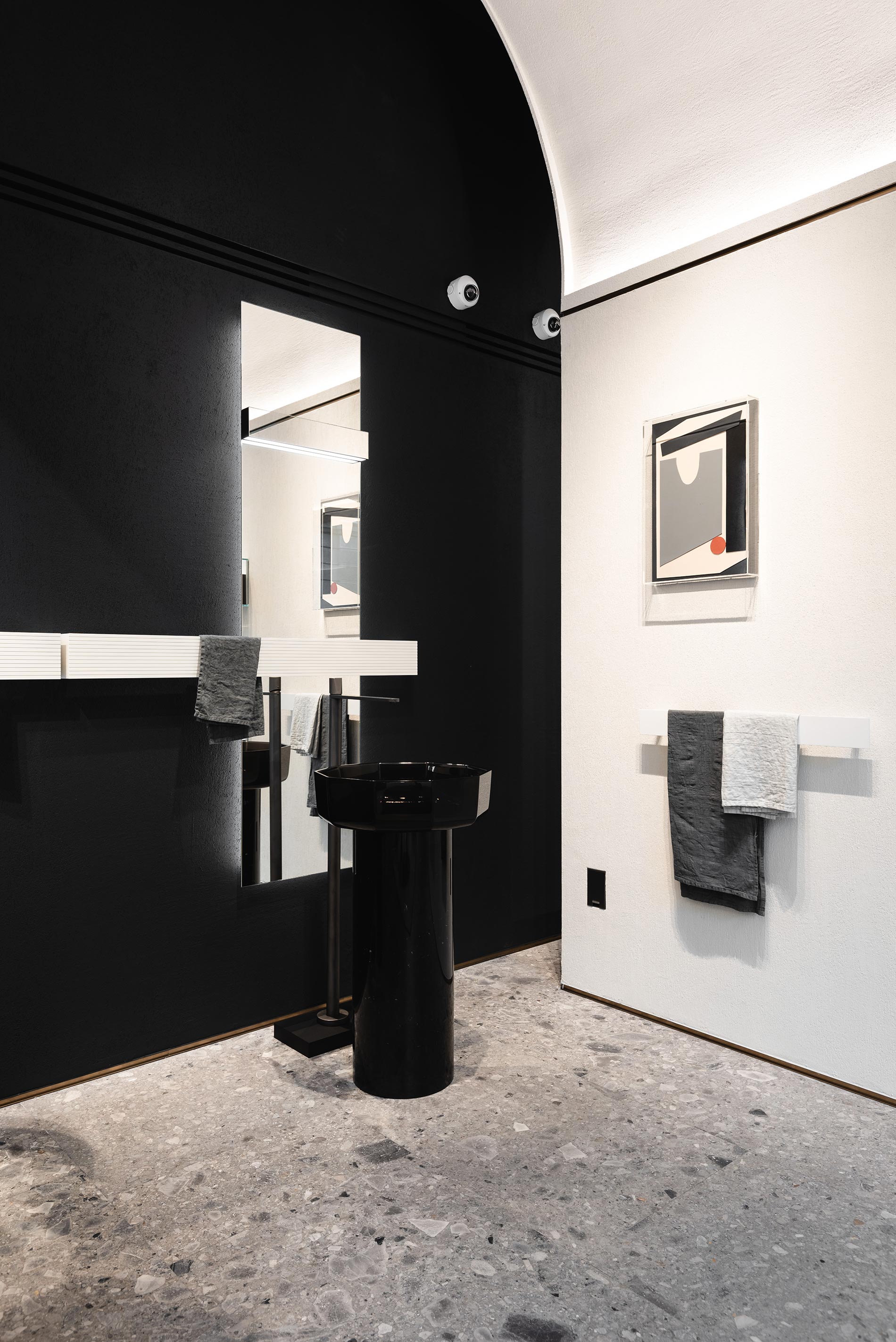 The furniture, the real protagonist of the showroom, is accessible and close to the public, in perfect harmony with philosophy of the entreprise to create products of "person-level".
That's how innovation in the research of materials, shapes and concepts comes together with the tradition, which aims to consider the human as the centre. It focuses then on ergonomics, usability and whatever's good for the everyday life.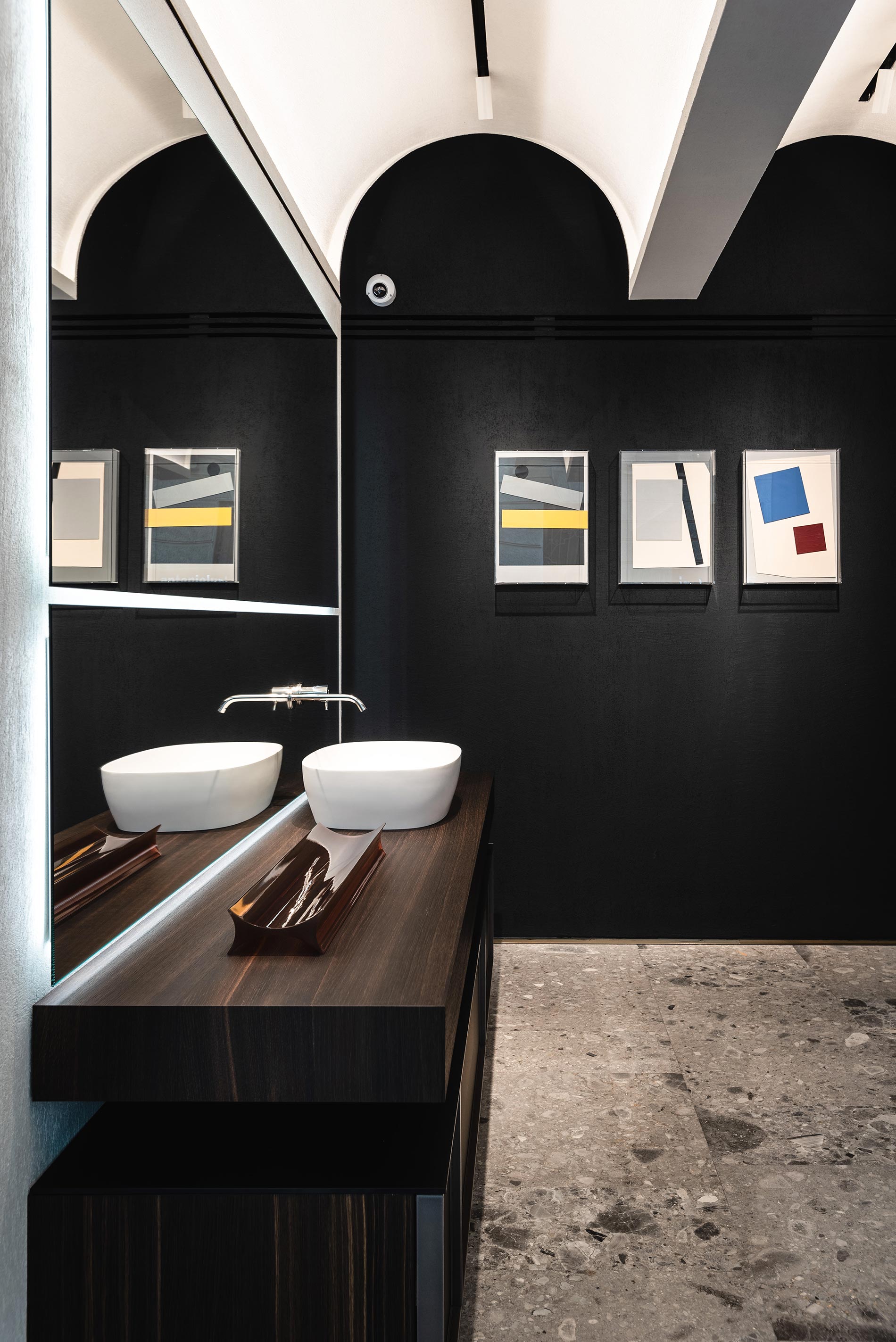 In brief, a game of perspective, focus on the user and on the matter.
That's antoniolupi and its showroom in Milan today: 500m2 I strongly suggest to visit to discover the trends of the bathroom, to enter an original, elegant, lively space, to have a more complex vision of the bathroom and, in the end, not to forget the materical side.
That's because a resin bath Cristalmood or a marble sink cannot be admire from afar.