This post is also available in ITALIANO
I keep my report from the Salone del Mobile 2018 back in the kitchen.
At Eurocucina there were many innovations, between technological and stylistic choices, but there is one thing that struck me most: black in the kitchen.
Black kitchen is the new black
After years of total white nordic kitchens, with accessories in light wood and eucalyptus plants, this year the trend seems to darken the kitchen, so as to give the spaces a tone of strength.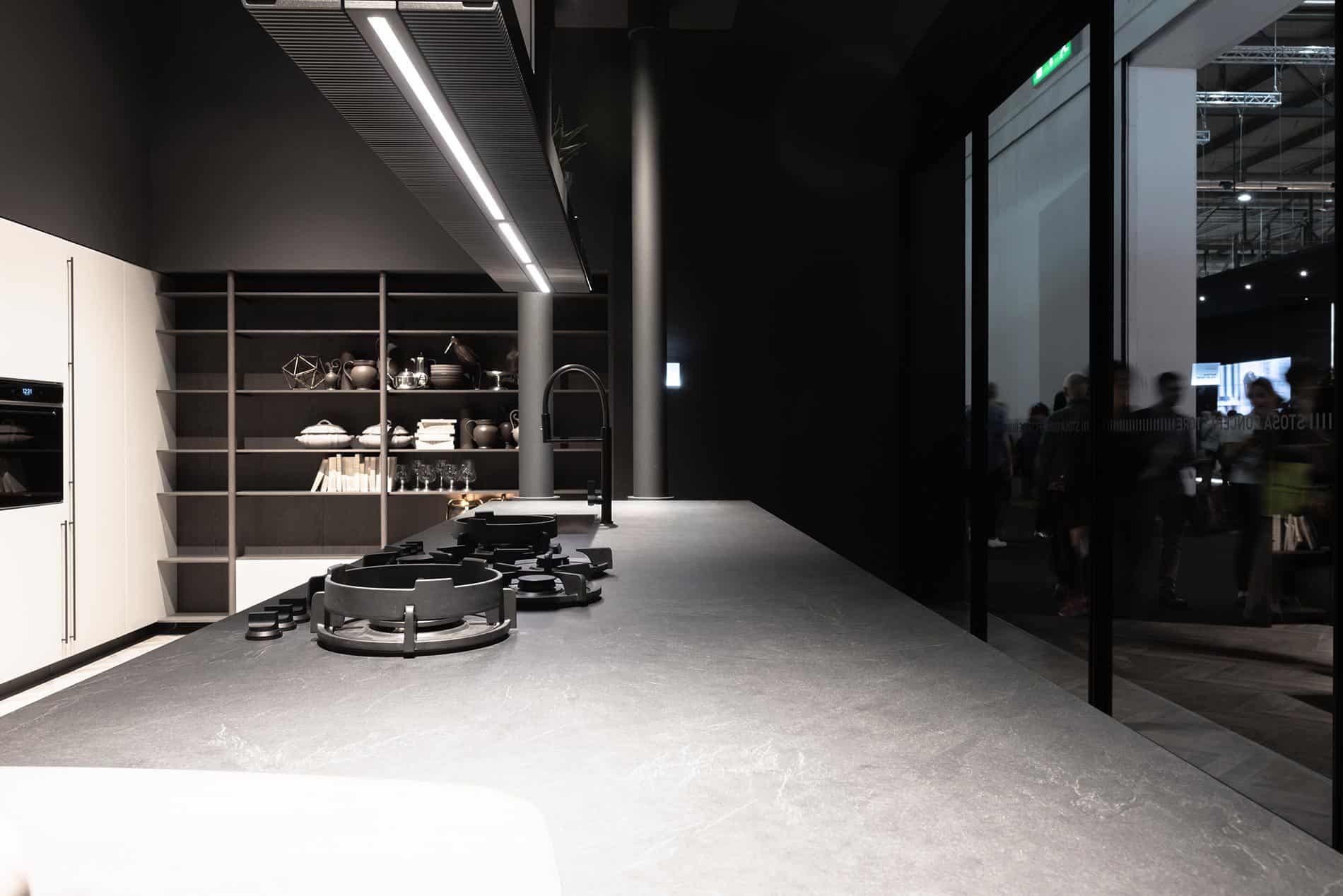 A black kitchen is an elegant and sophisticated environment, but at the same time of great character. It is perfect in the case of integrated living and kitchen, completely united or even divided by a glass wall.
Let's see how you can use dark colors in the kitchen by taking an example from the Stosa Cucine stand at Salone del Mobile 2018, designed by Rossi & Co.
1. Black + Pastel Colors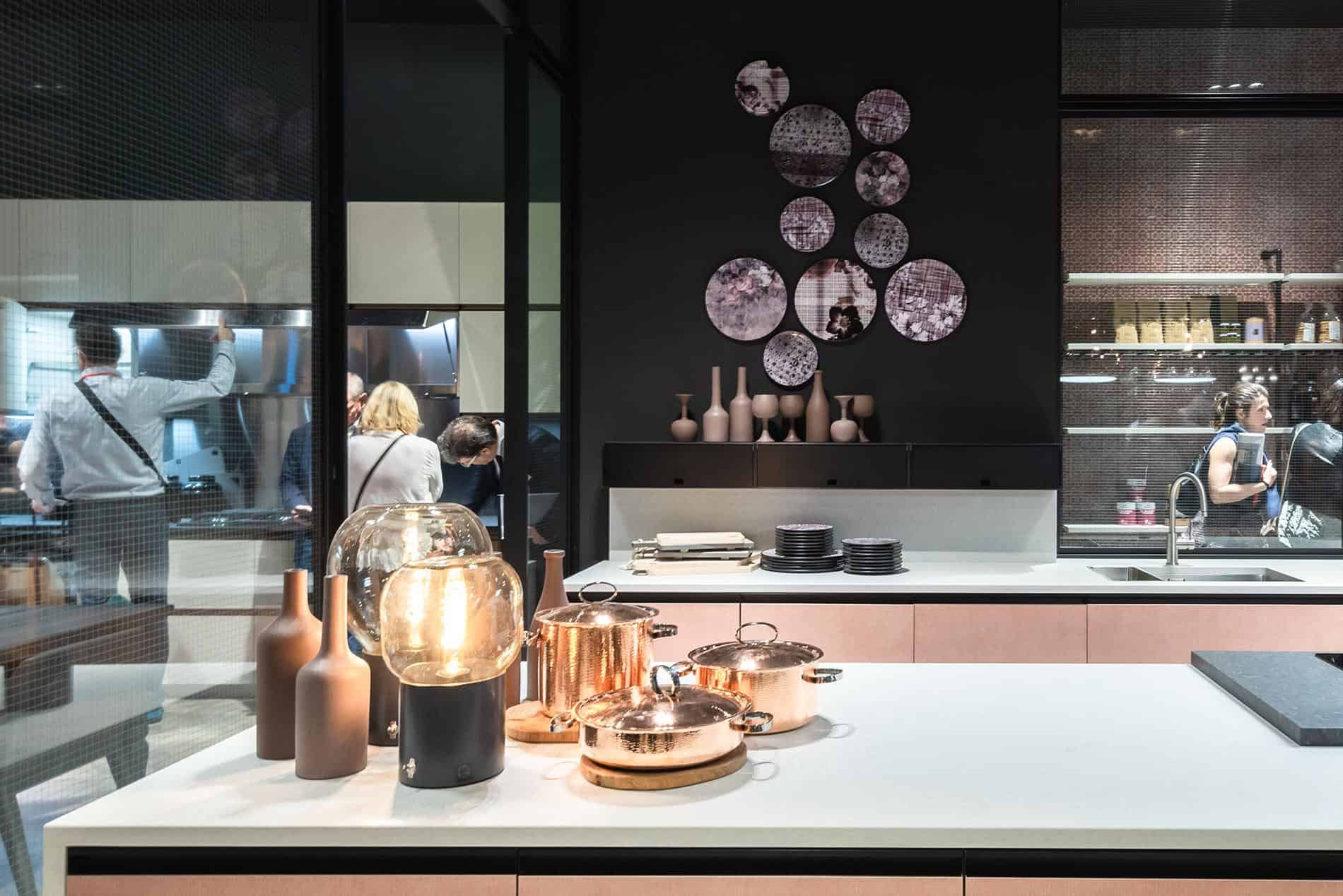 This is the case of Linear + Wood, presented in the new Mattone laminate finish, with quartz tops, in Fossil colors. The black walls highlight the kitchen, which is a single concrete block, linear and elegant, thanks to the integrated handle in the door, which emphasizes the volumes and increases continuity.
Behind the window, the new Industry wall shelf, with anthracite finish supports and white shelves. In this case the walls are not black, but they are covered with a patterned wallpaper in brick tones.
The result is a soft but very strong environment, suitable for him and for her.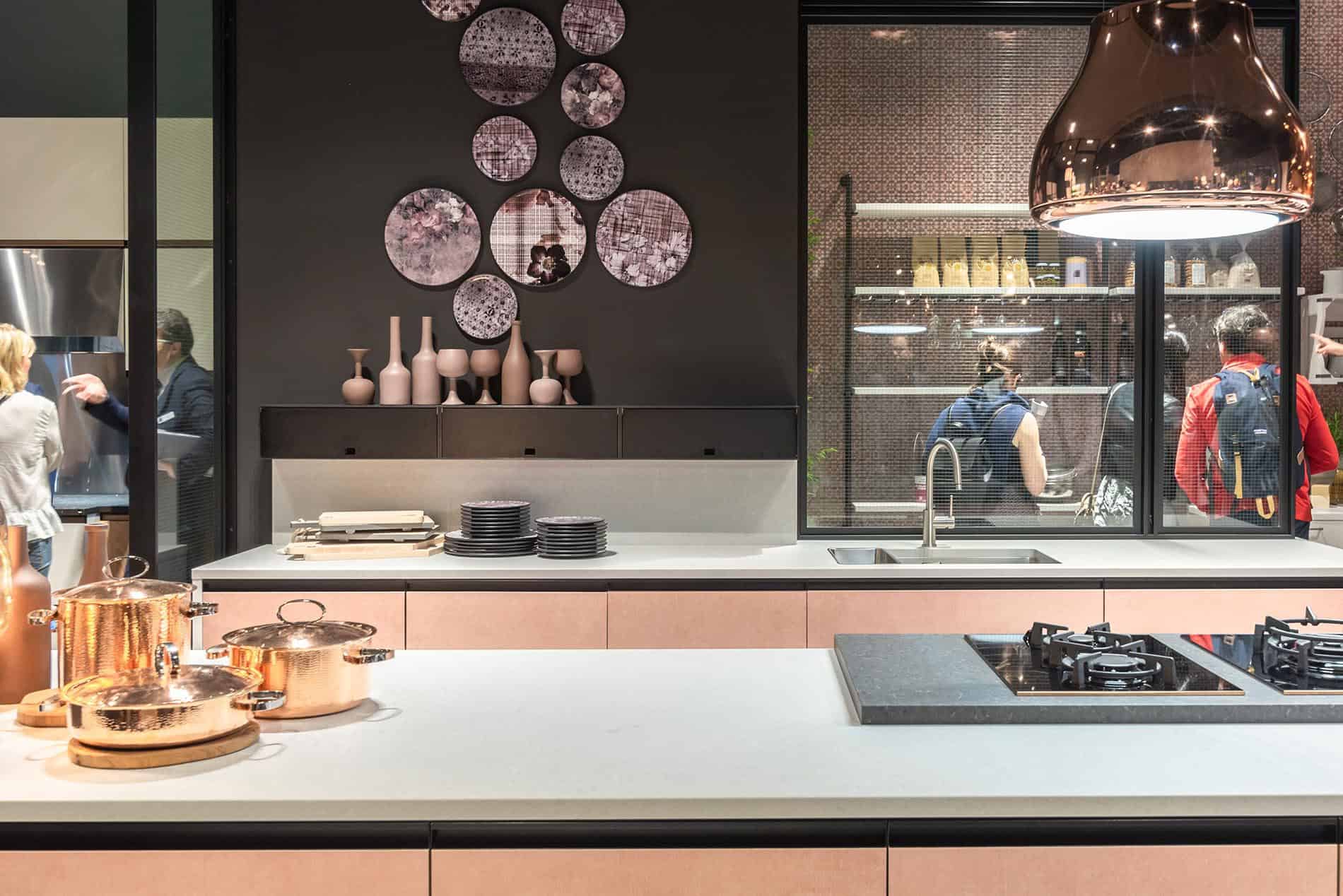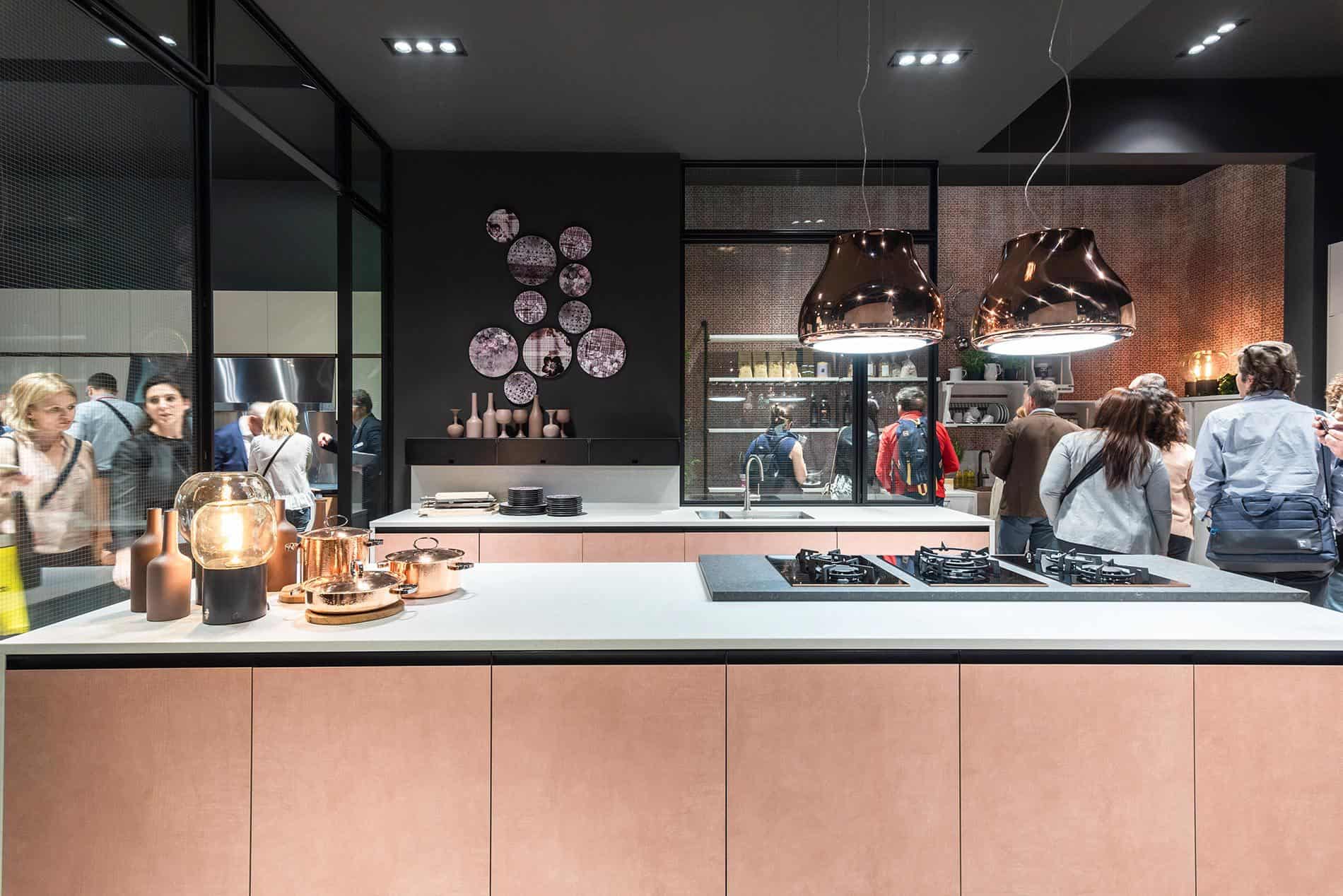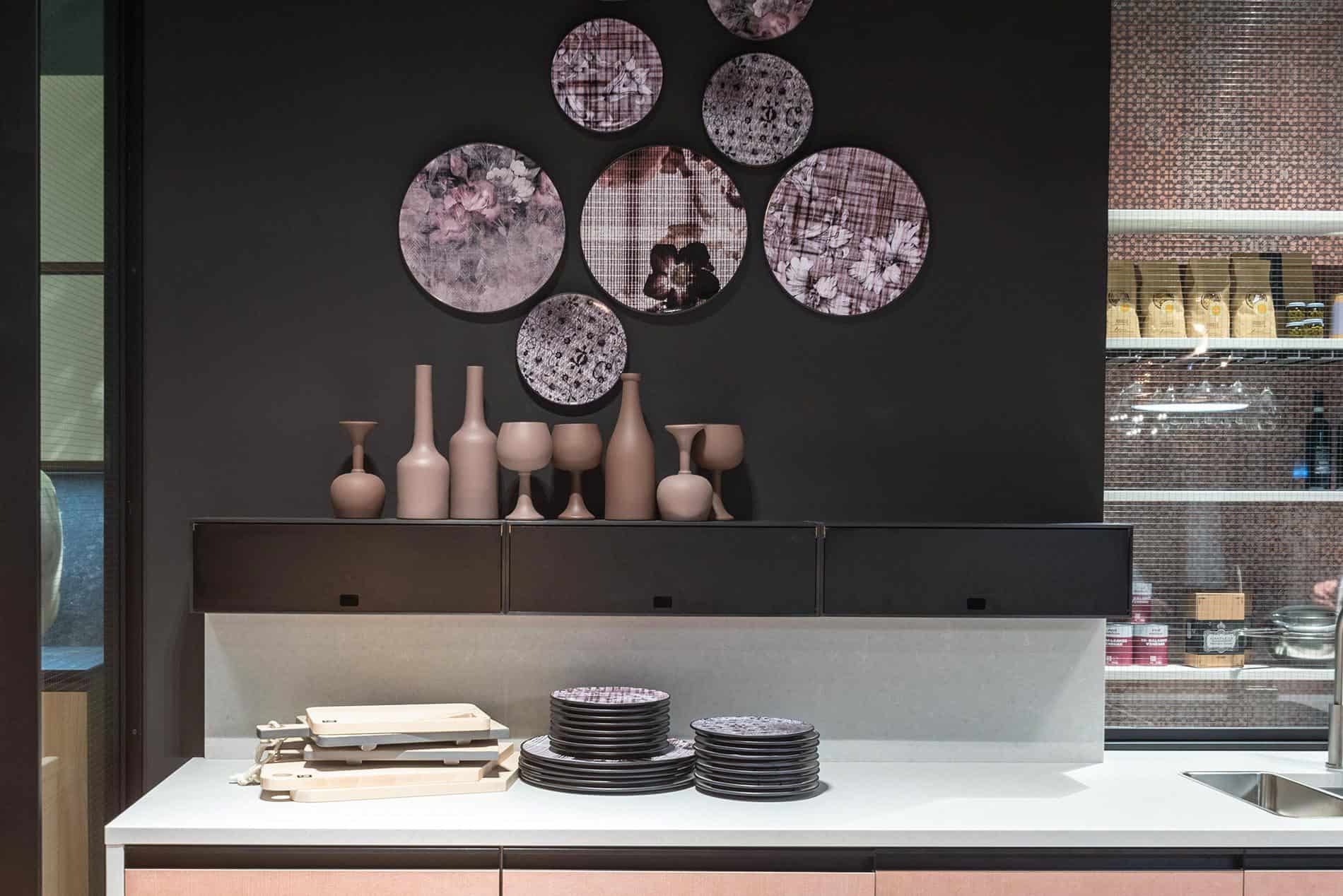 2. Black + Natural Material

I have already talked about this news: Stosa proposed this year a kitchen with opaque black glass doors.
It's called Aliant, and it's an extremely elegant and clean kitchen. It was presented at Eurocucina, together with extremely natural elements, such as the Argilla HPL top, a Honey Oak veneer snack top and a living area furnished with the Palo Alto bookcase with shelves and in Honey Oak and suspended bases in black opaque glass .
The kitchen wall in opaque glass becomes a background and the natural elements, like cement, clay and oak, become protagonists.
Also in this case, a glass partition divides the kitchen from the living area, bringing a strong transparency between the two spaces that dialogue in a strong and coherent way.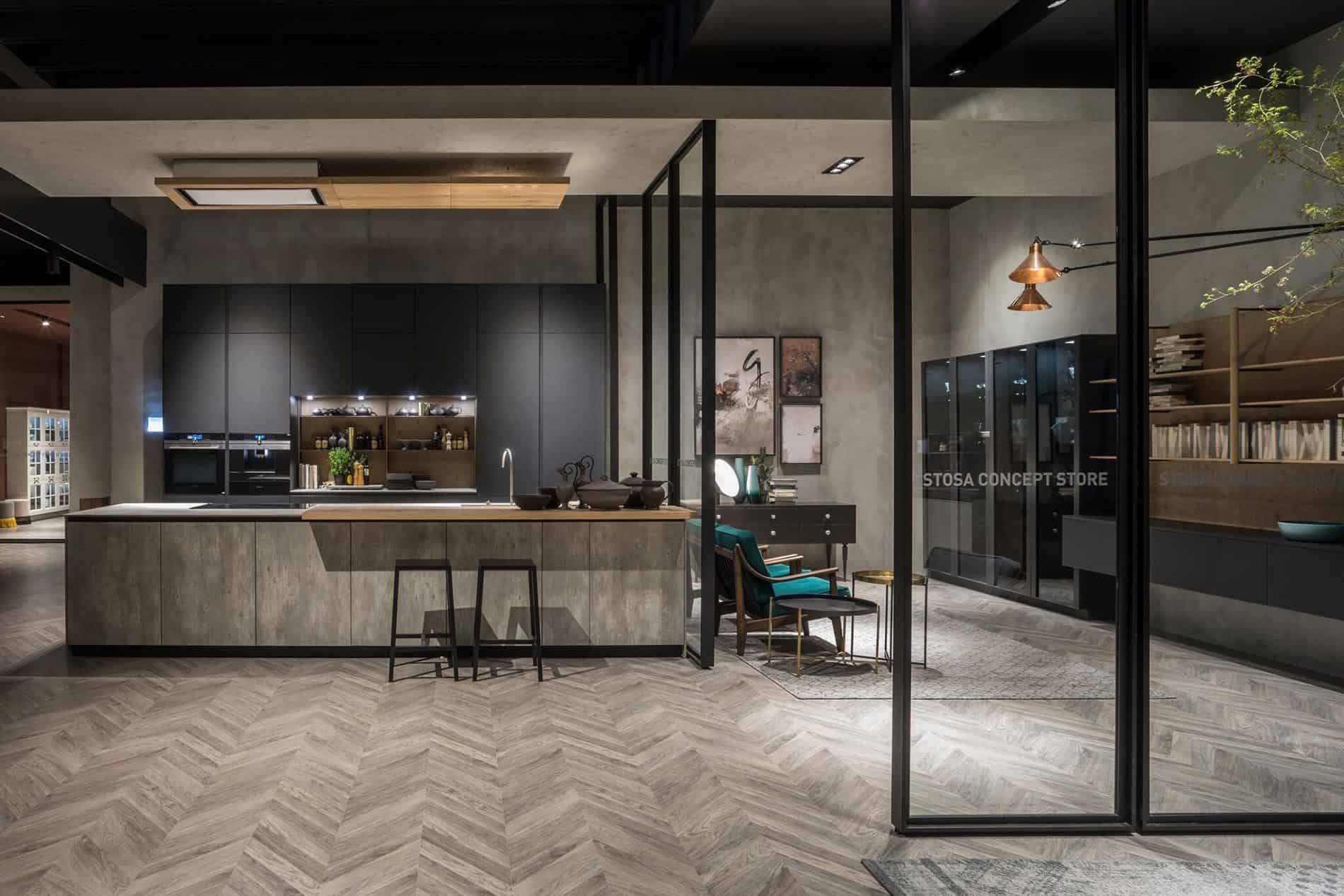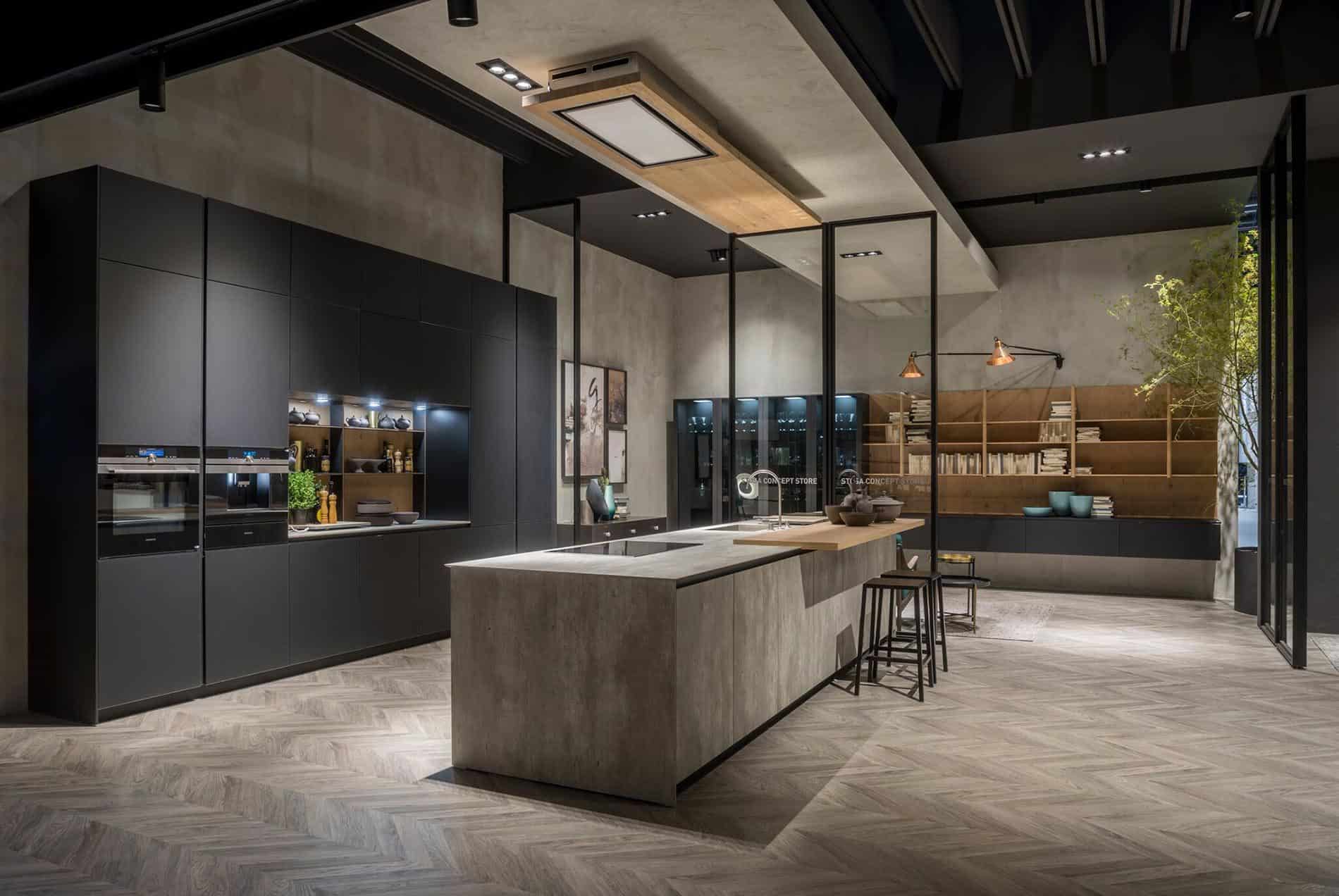 3. Black + Earth tones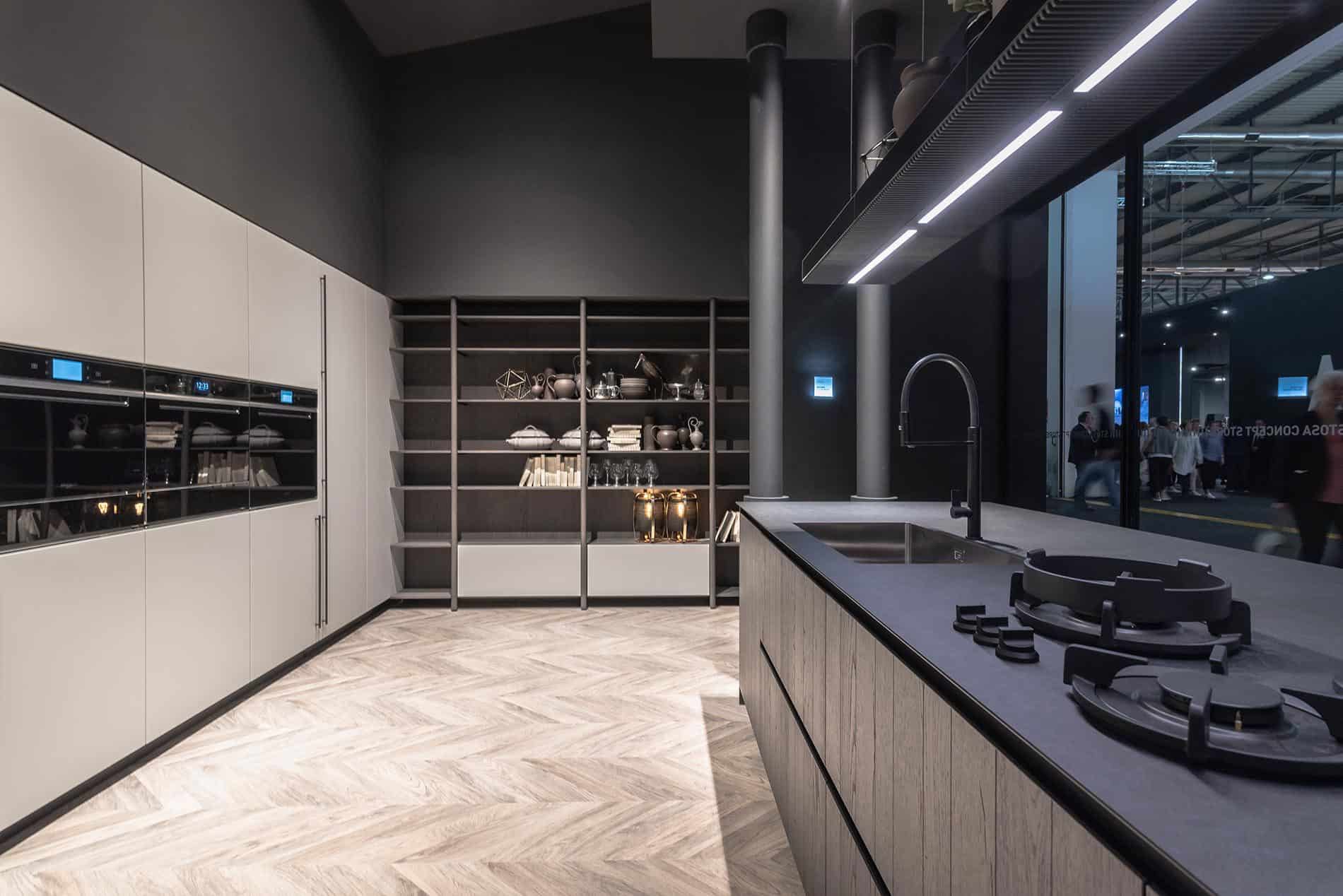 Finally, if black has always been an interior trend, the tones of the earth are a prerogative of recent years.
Natural, the first Stosa kitchen model designed with Evolution System, was presented in a completely black environment, recalling the top in HPL Lavagna and the strong industrial vein of this kitchen, perfect for a loft.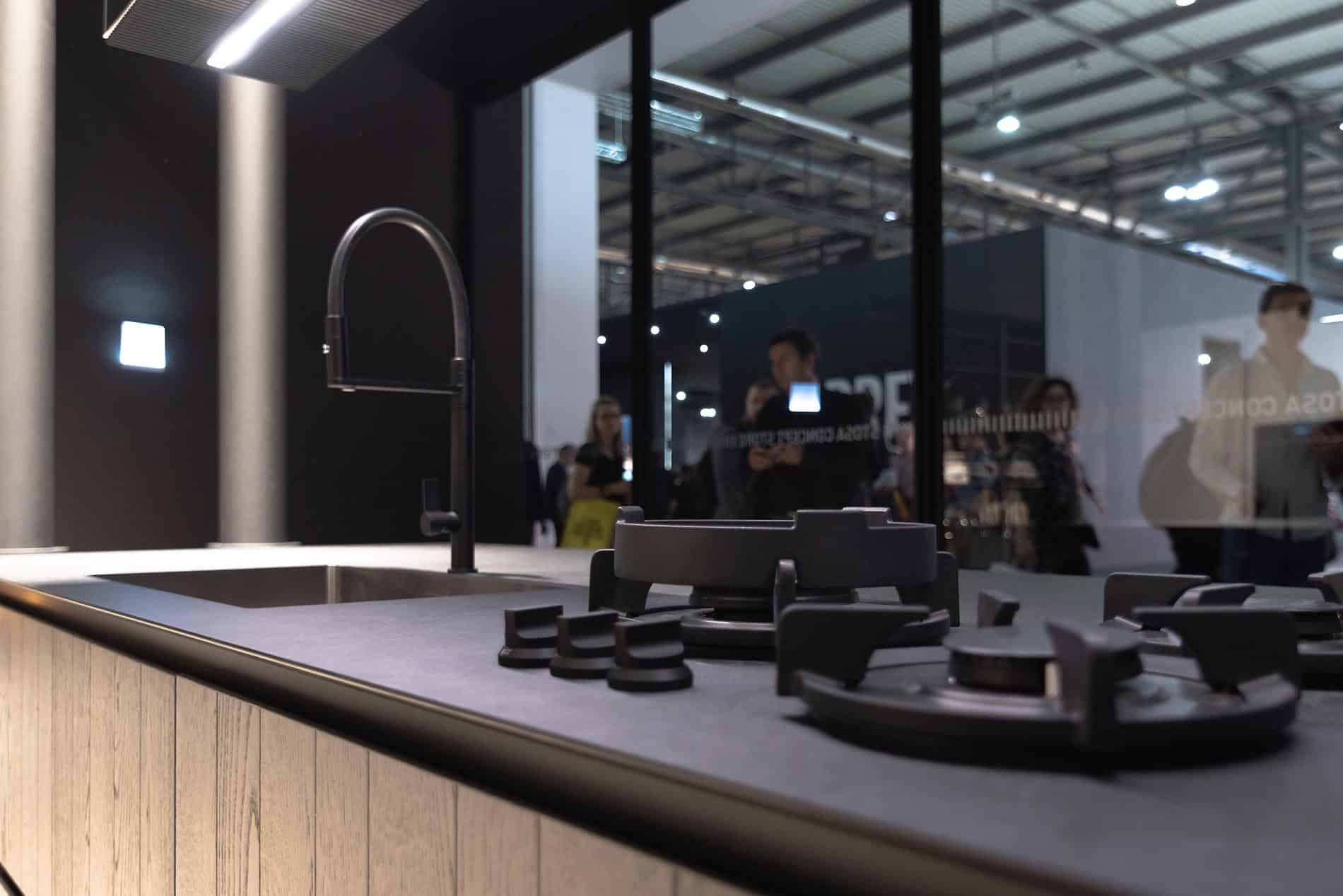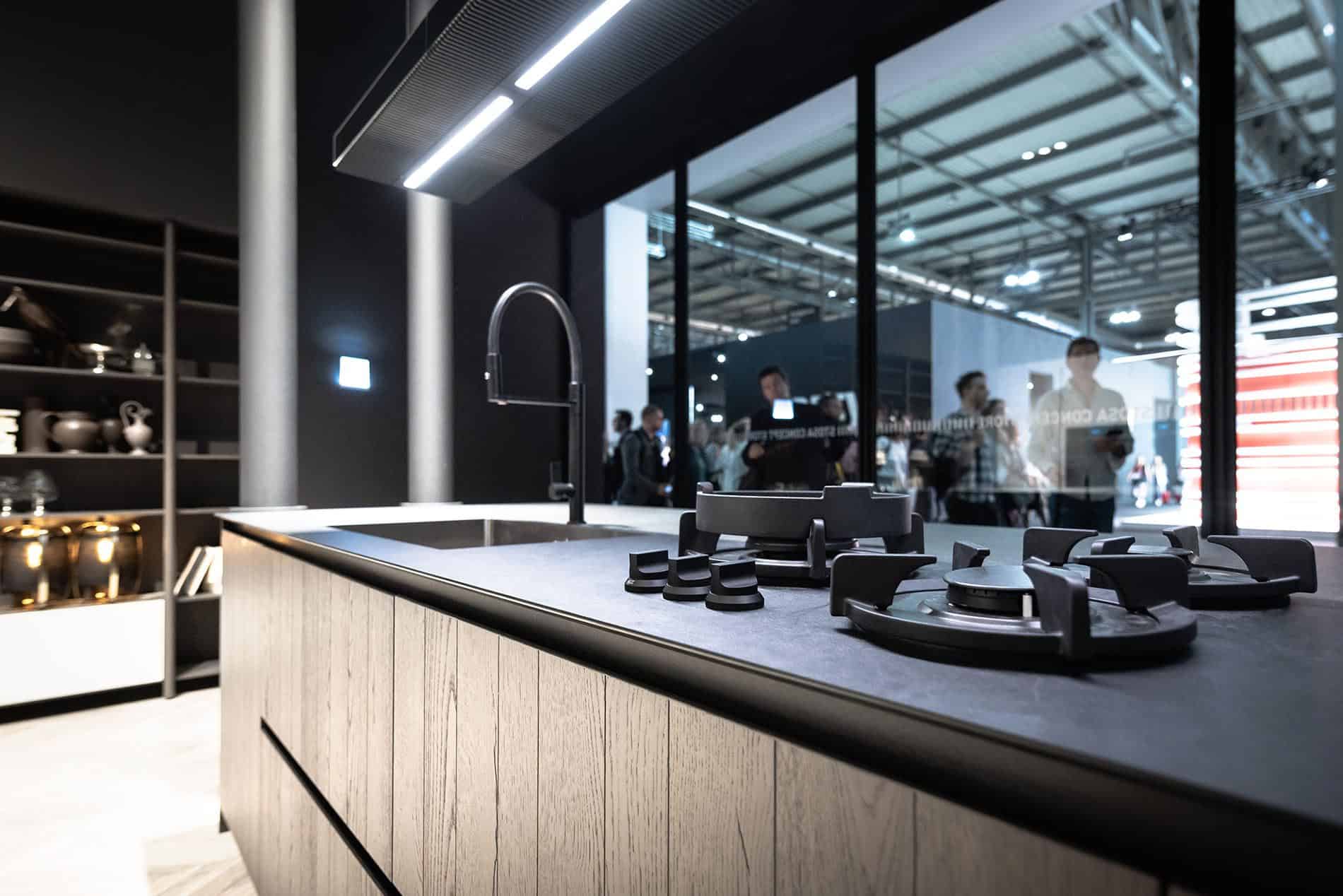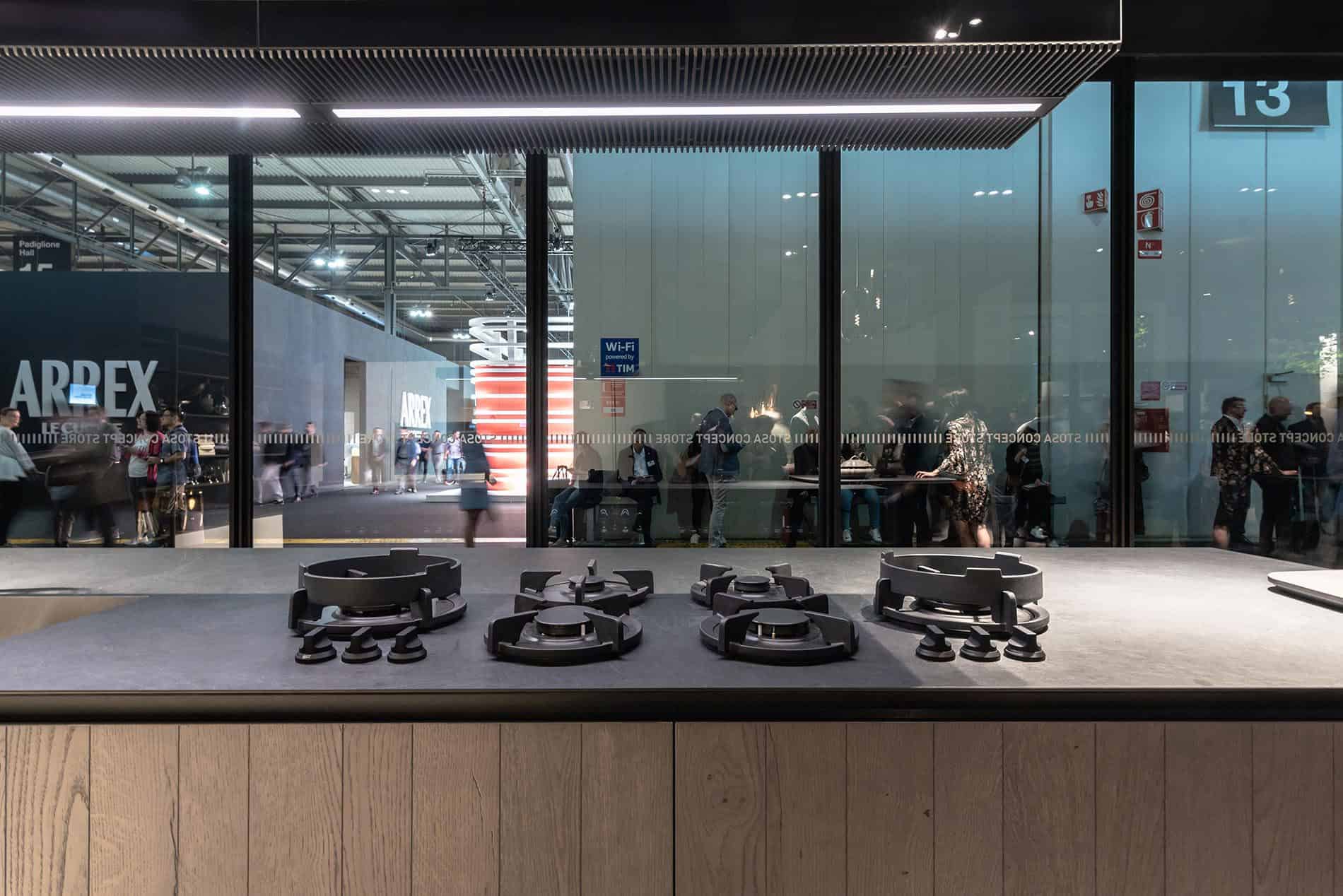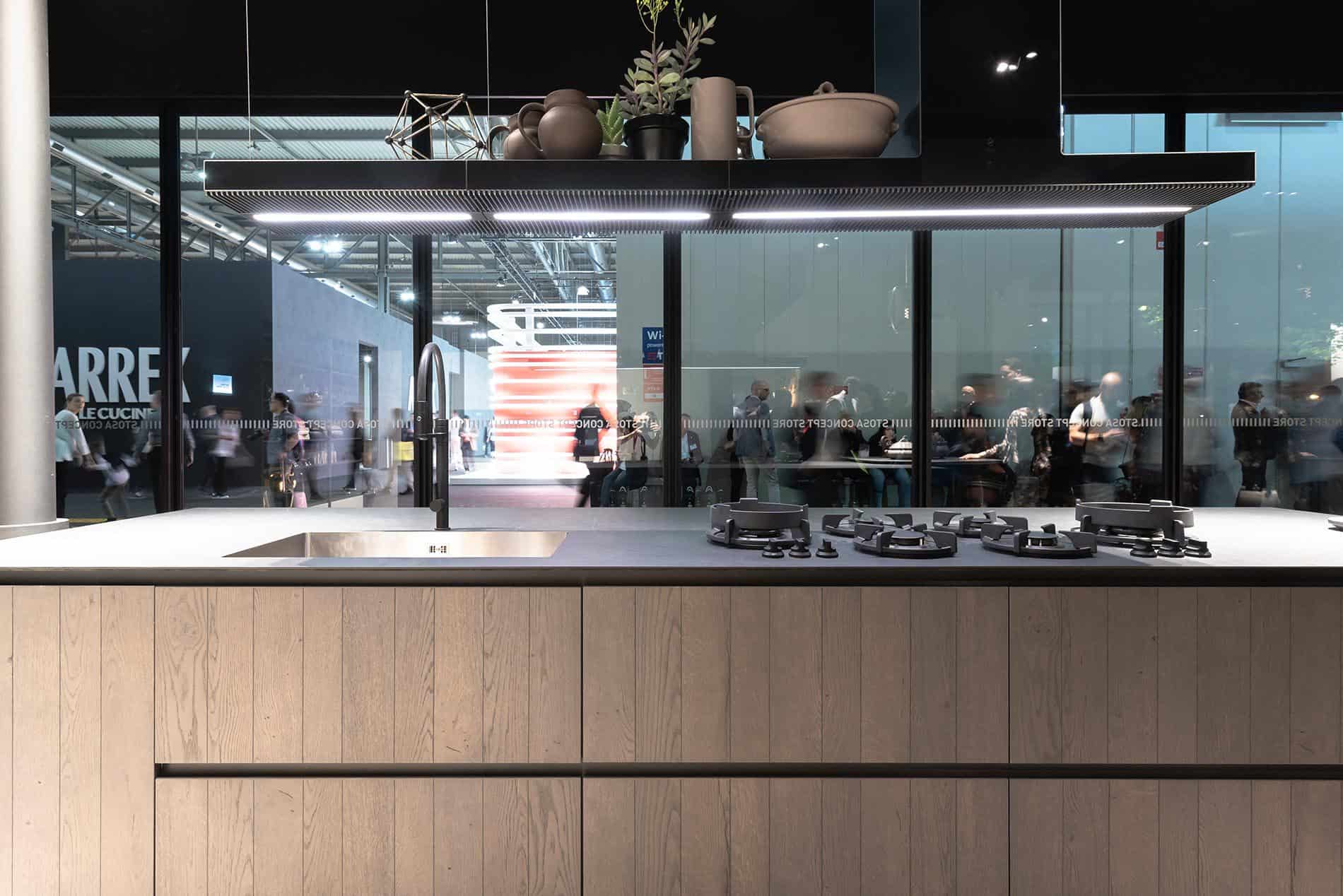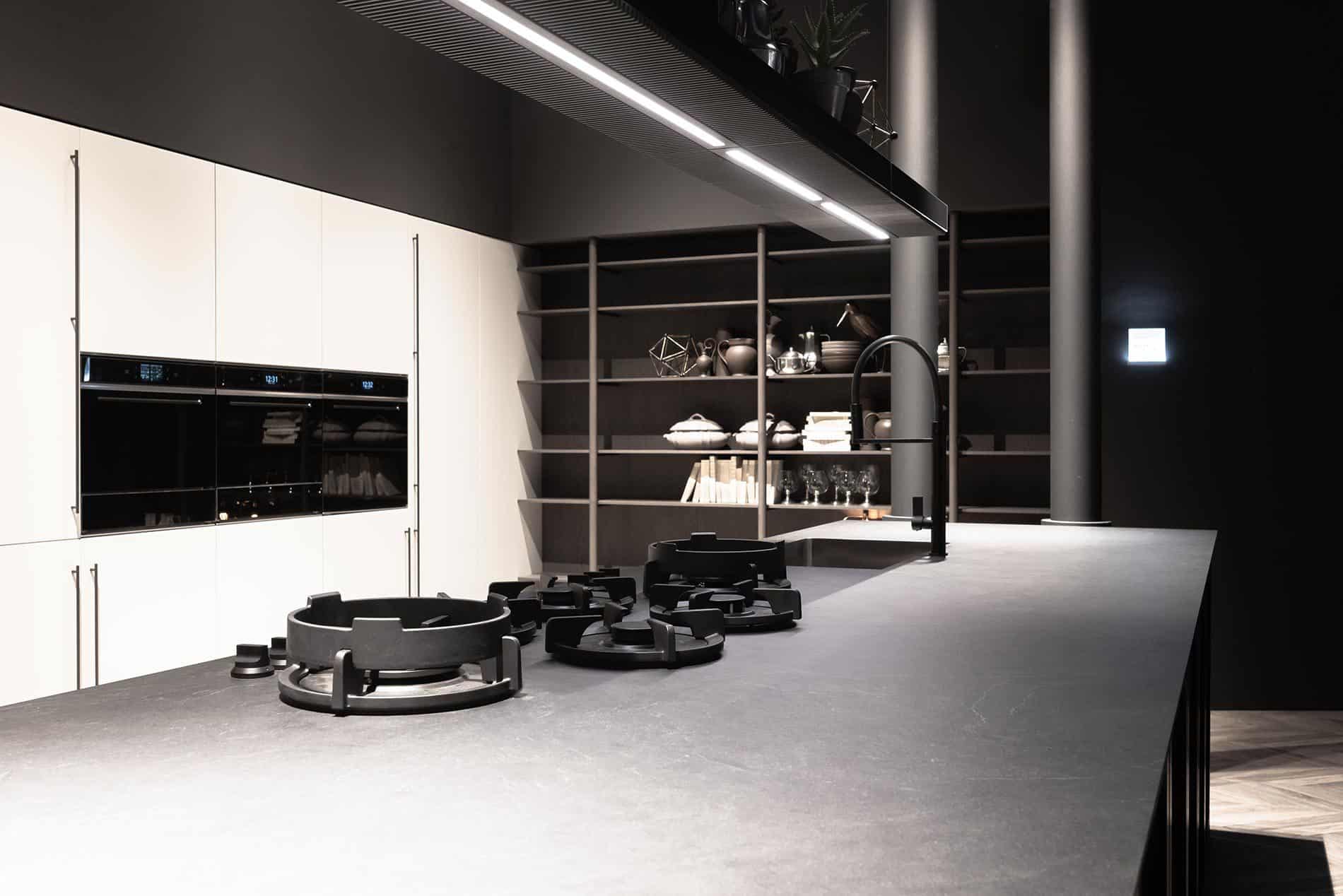 In short, black is the new black, even in the kitchen.
So, what do you think? Do you like the idea?
>>> you might also like: BLACK LINES