This post is also available in ITALIANO
Blue Monday: that is, the saddest Monday of the year.
Over 10 years ago Cliff Arnall, a psychologist at Cardiff University, identified with a an unknown method that the saddest Monday of the year was that of the third week in January.
And so each third Monday in January Facebook's timelines fill up with quotes written in blue, with images of Sadness (the character from Inside Out) and with nice weather jokes, a must for this time of the year.
And then there's me, who on this Blue Monday is going on the first business trip of the year with a big smile on my face. I decided to gather a few random images of midnight-blue interiors, as a reminder that blue in interior design is no sad colour at all.
To the question How do you decorate interiors with blue? my answer is: Carefully.
Decorating with blue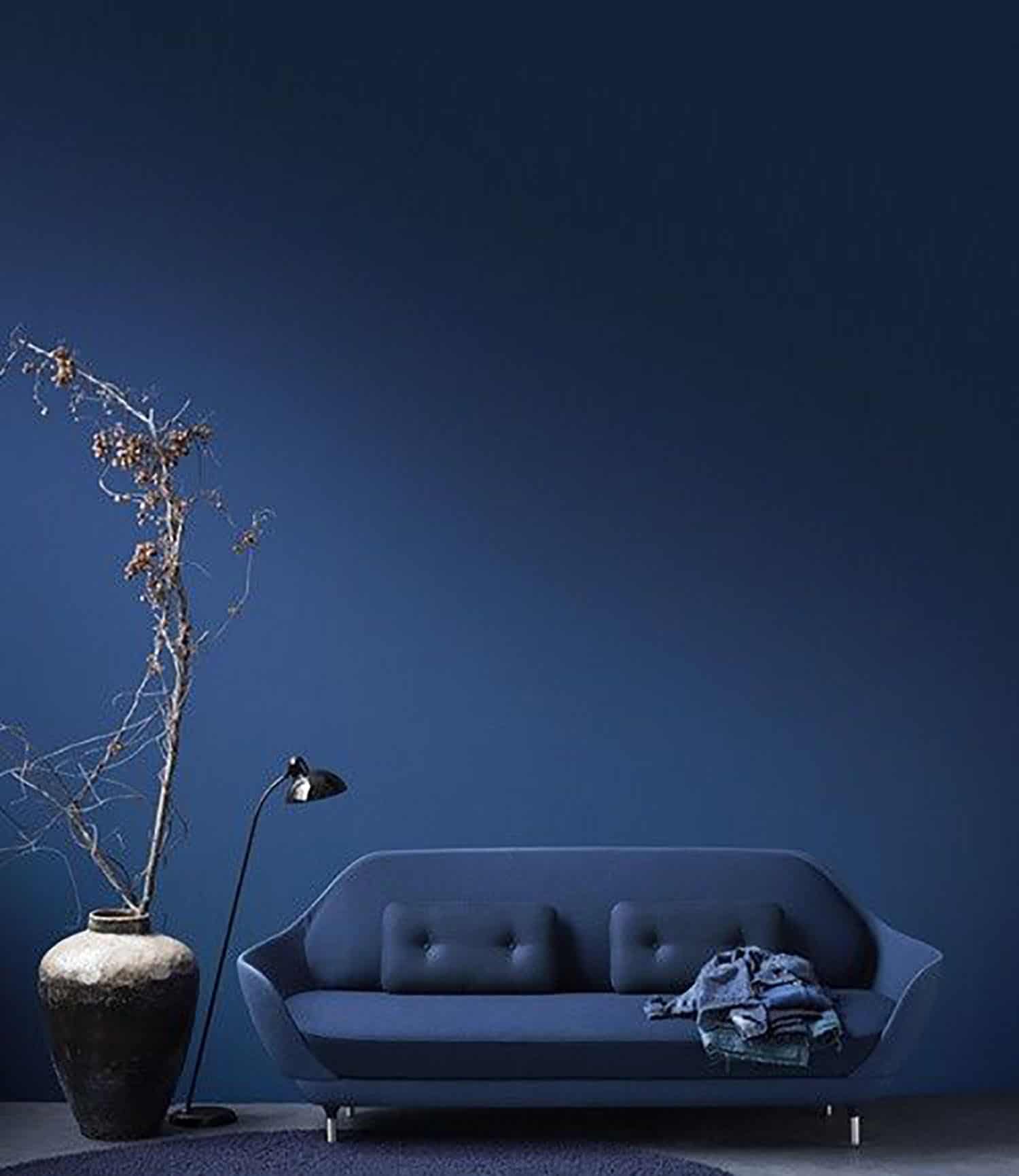 Blue is a complex colour to use when decorating interiors but, if used in the right amount, the result can be surprisingly elegant.
I think that there are three very interesting combinations:
1. Midnight blue + Wood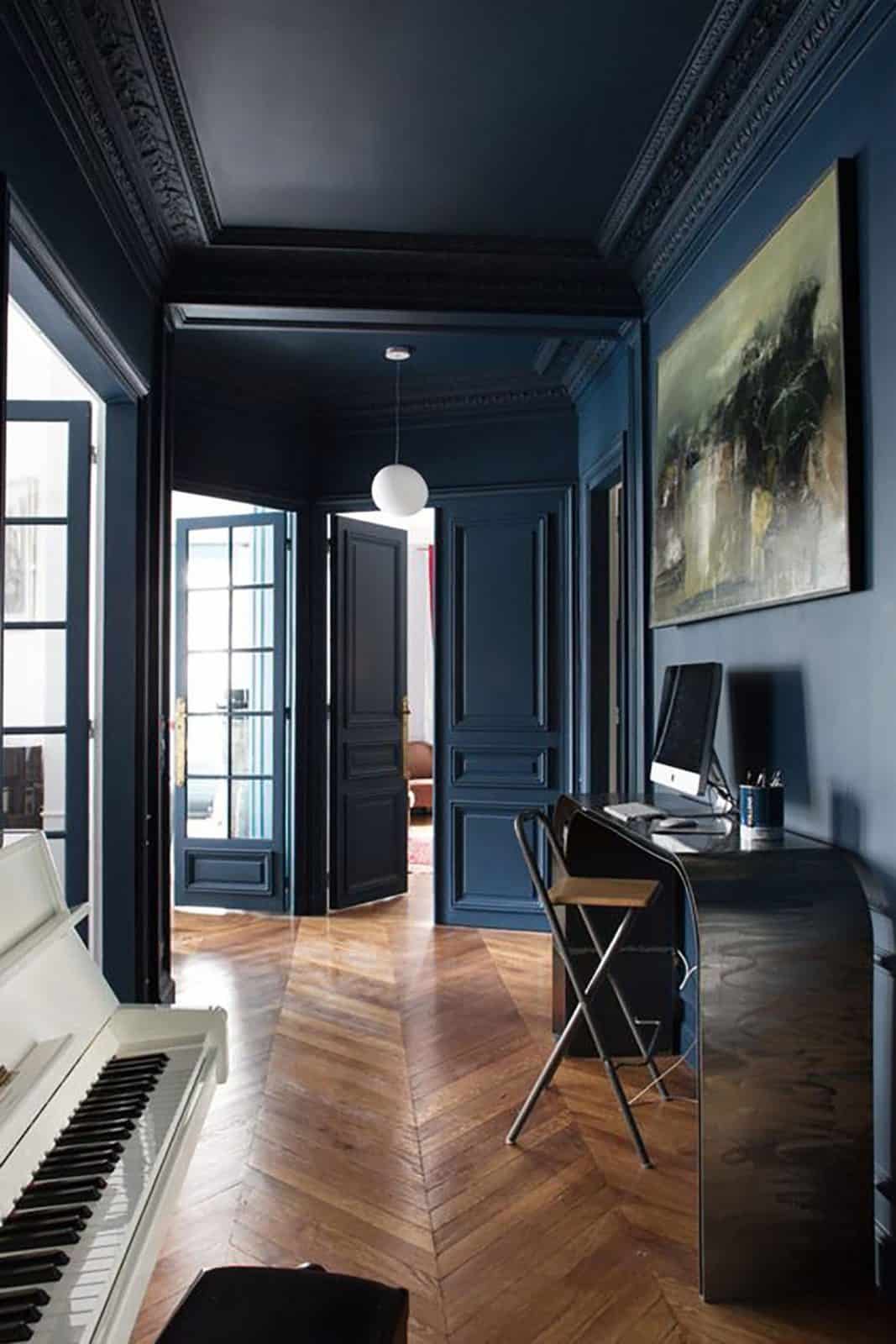 | Elle Decoration |
When combined with wood, midnight blue immediately acquires a touch of extreme elegance and refinement. Of course, depending on the type of wood you choose you need to be careful in choosing the right blue hue.
In general, with wood I recommend a midnight blue with a good amount of gray, so not overly saturated.
>>> You may also want to read: HOW TO INSTALL HARDWOOD FLOORS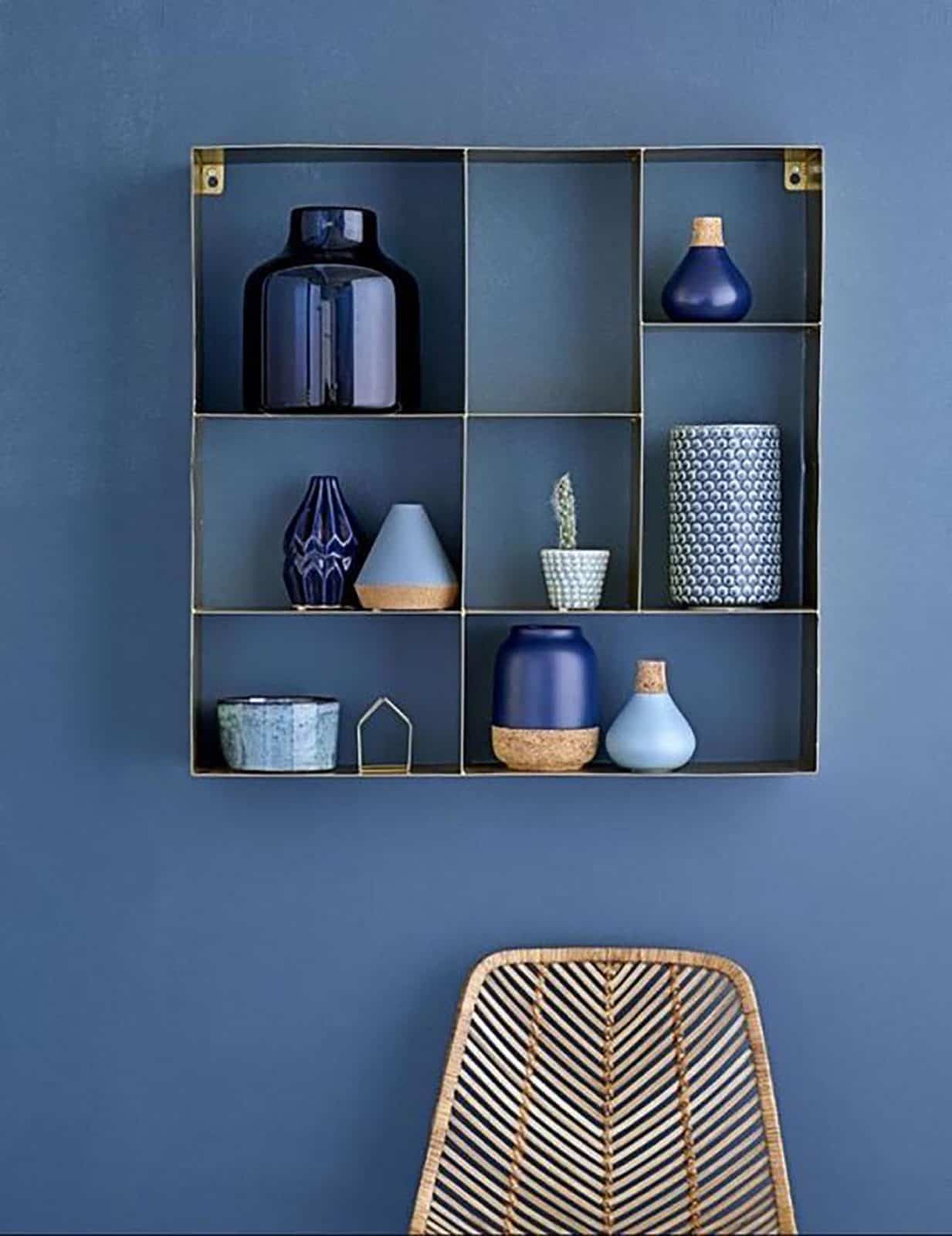 | thestylebox |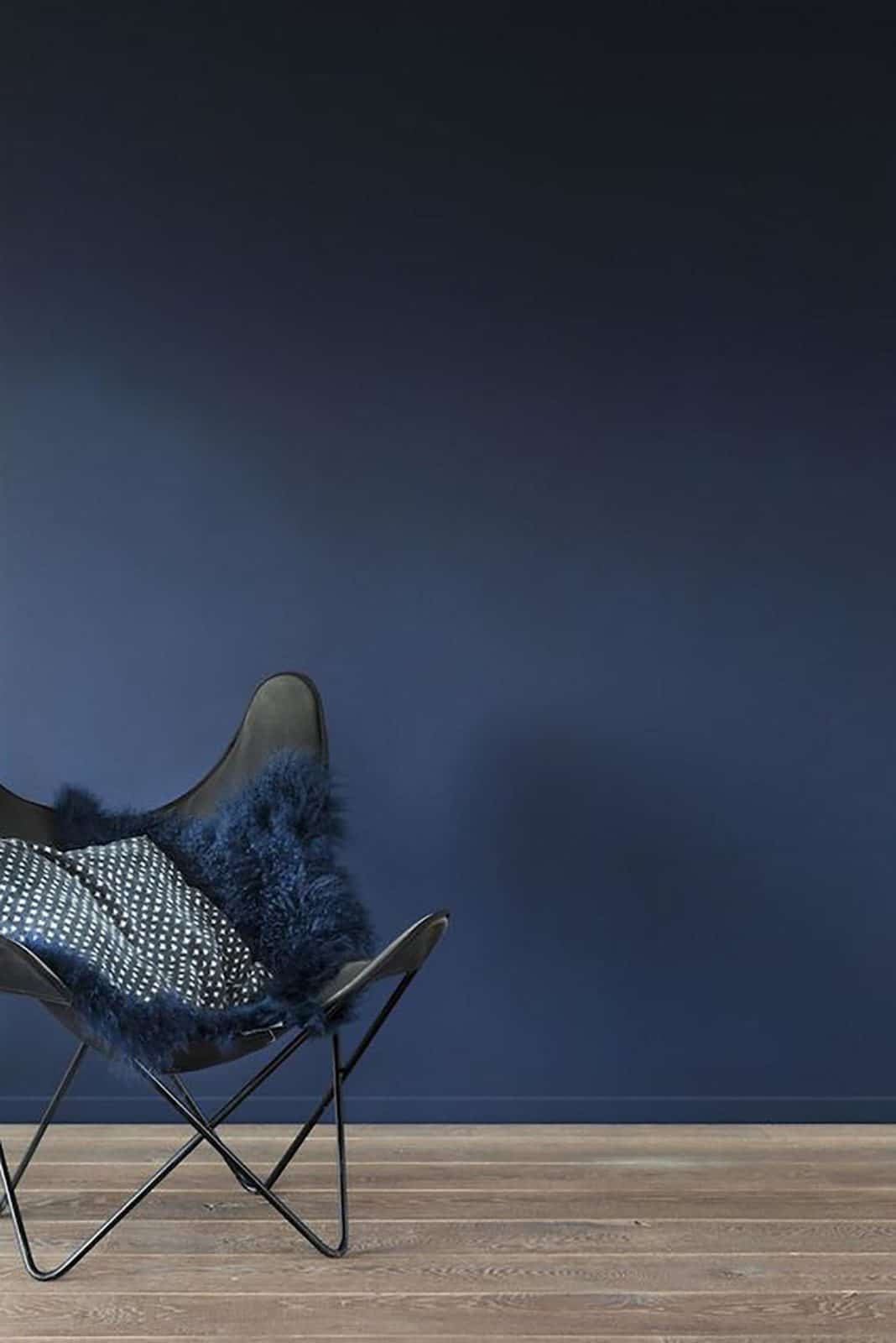 | c-more |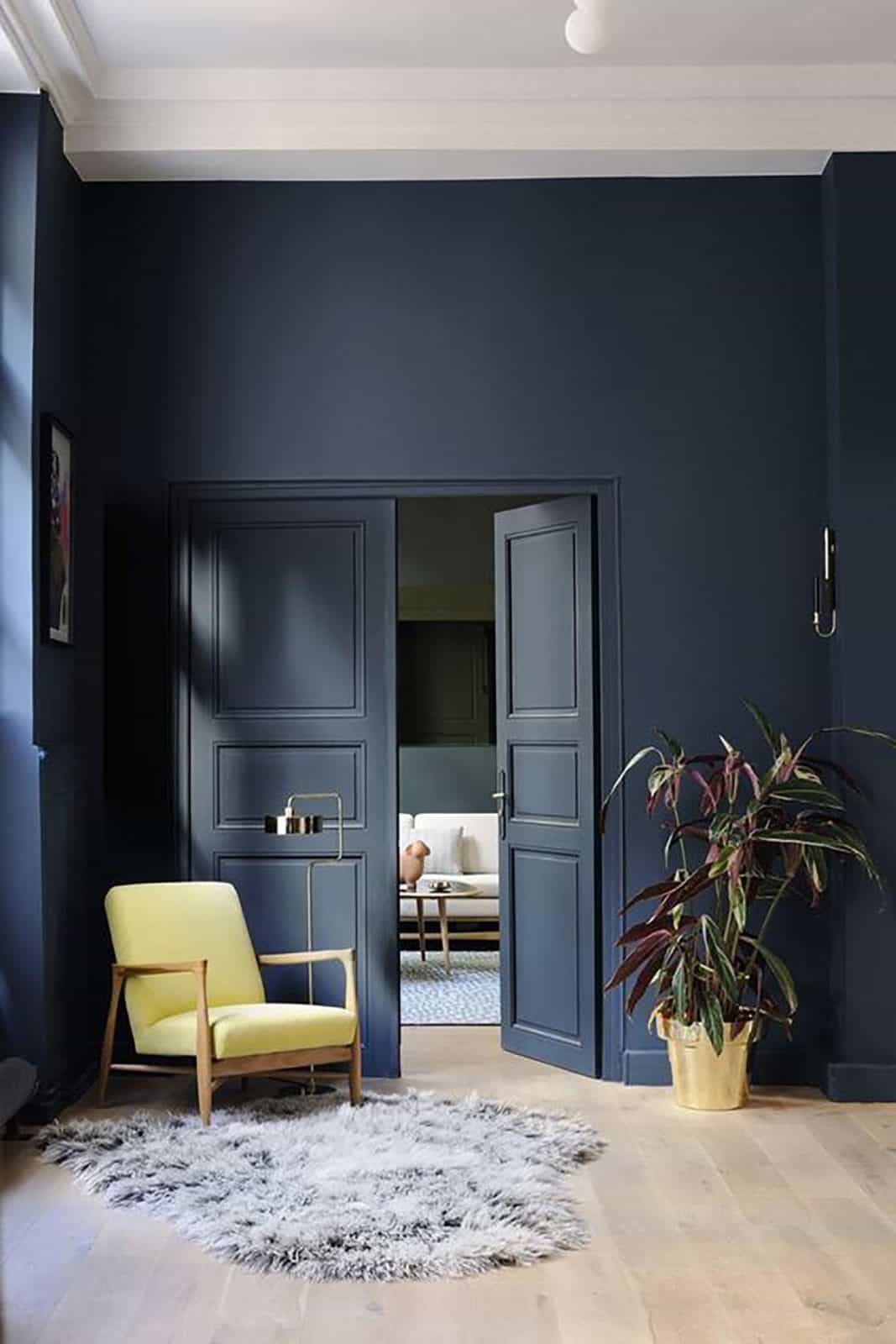 | marieflanigan |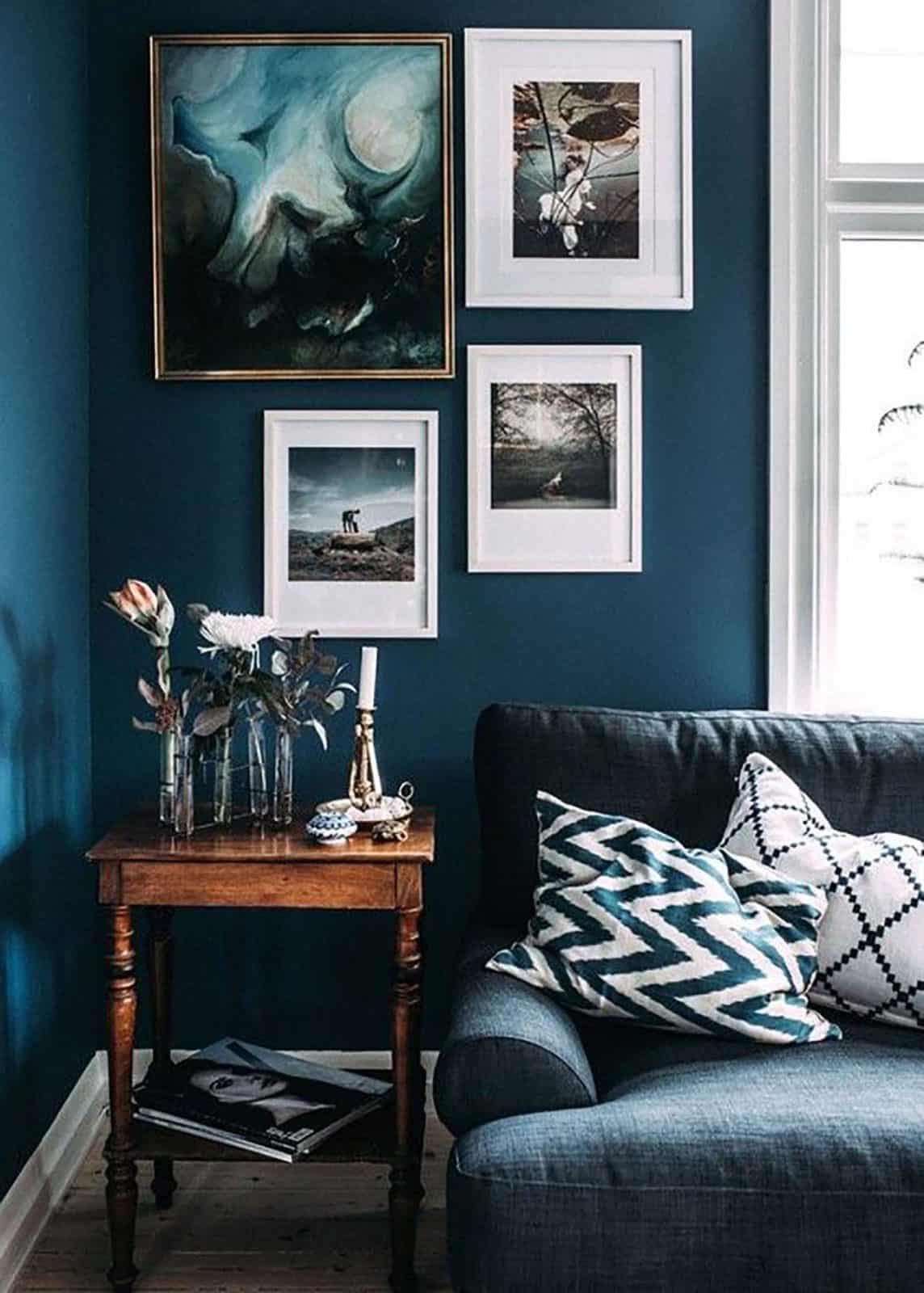 | mydomaine |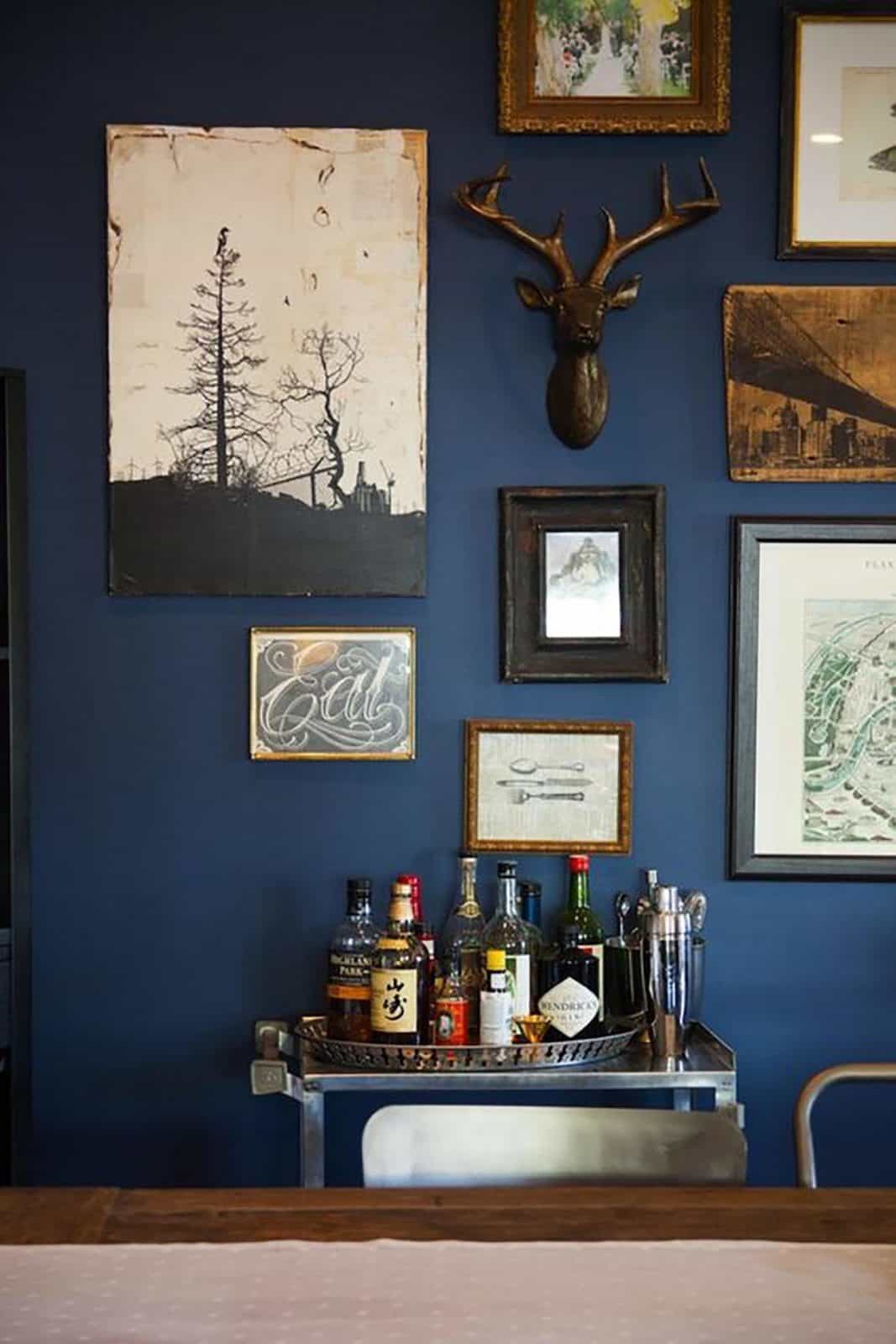 | studiomatsalla |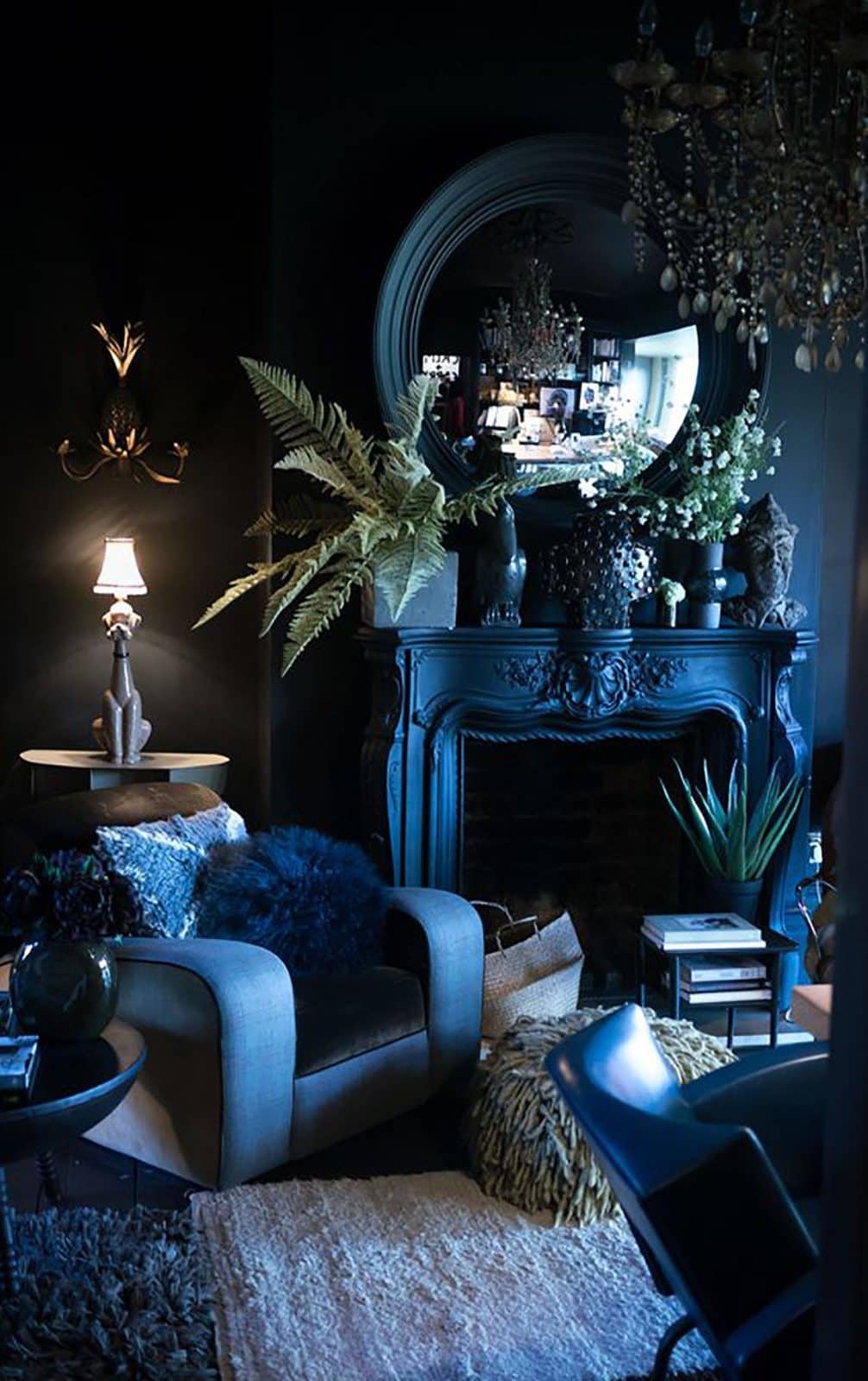 | villa betula |
2. Midnight blue + White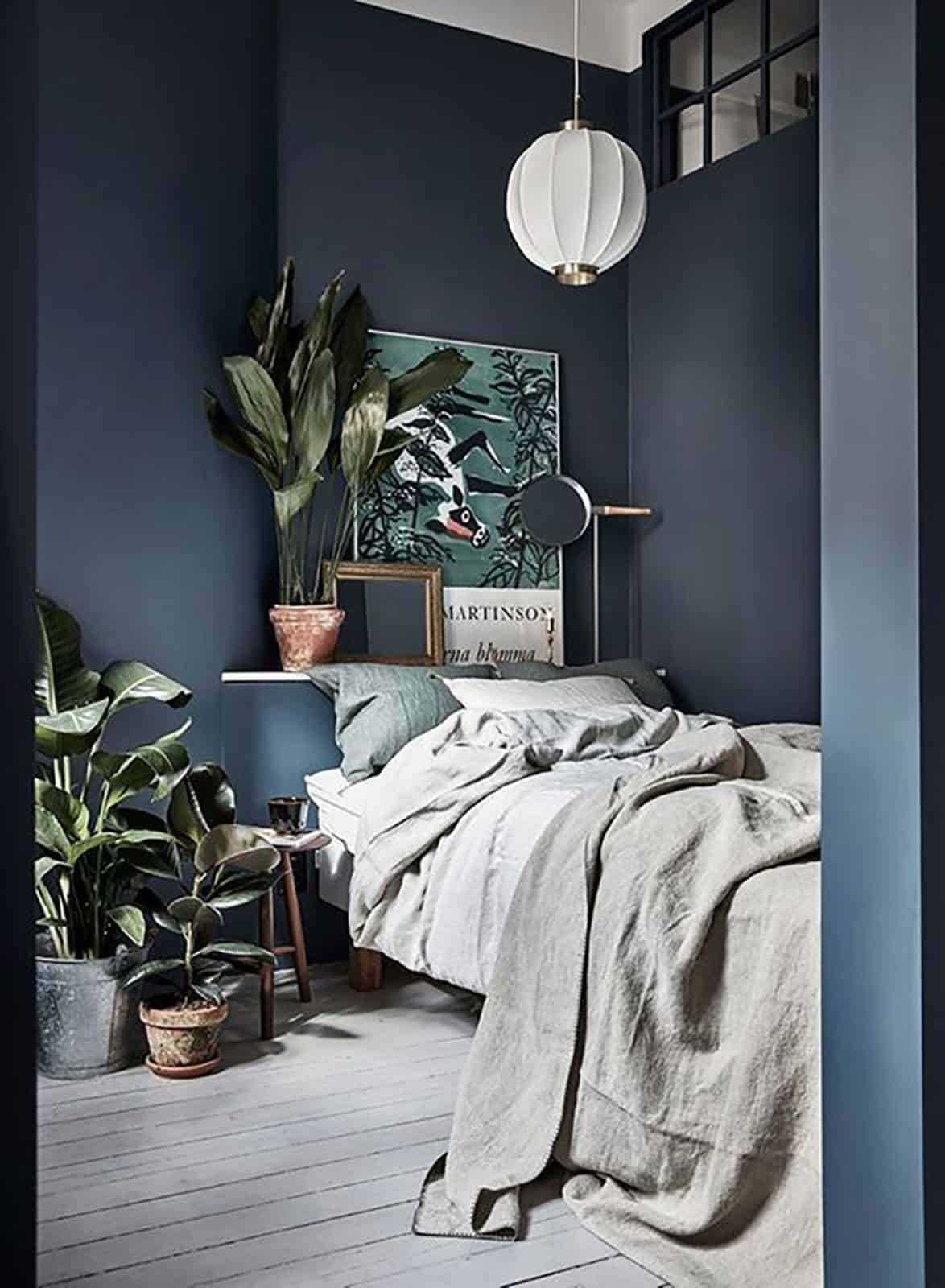 | blog.aprilandmay |
When combined with white, midnight blue creates a strong contrast that needs to be supported by a good natural light.
You get a very interesting effect if you manage to work with colour blocks, adding wooden details or plants that function as colour spots.
In this instance I recommend a pure blue, with no grey, so that it can emphasize the contrast and bring the colour to its strongest hue.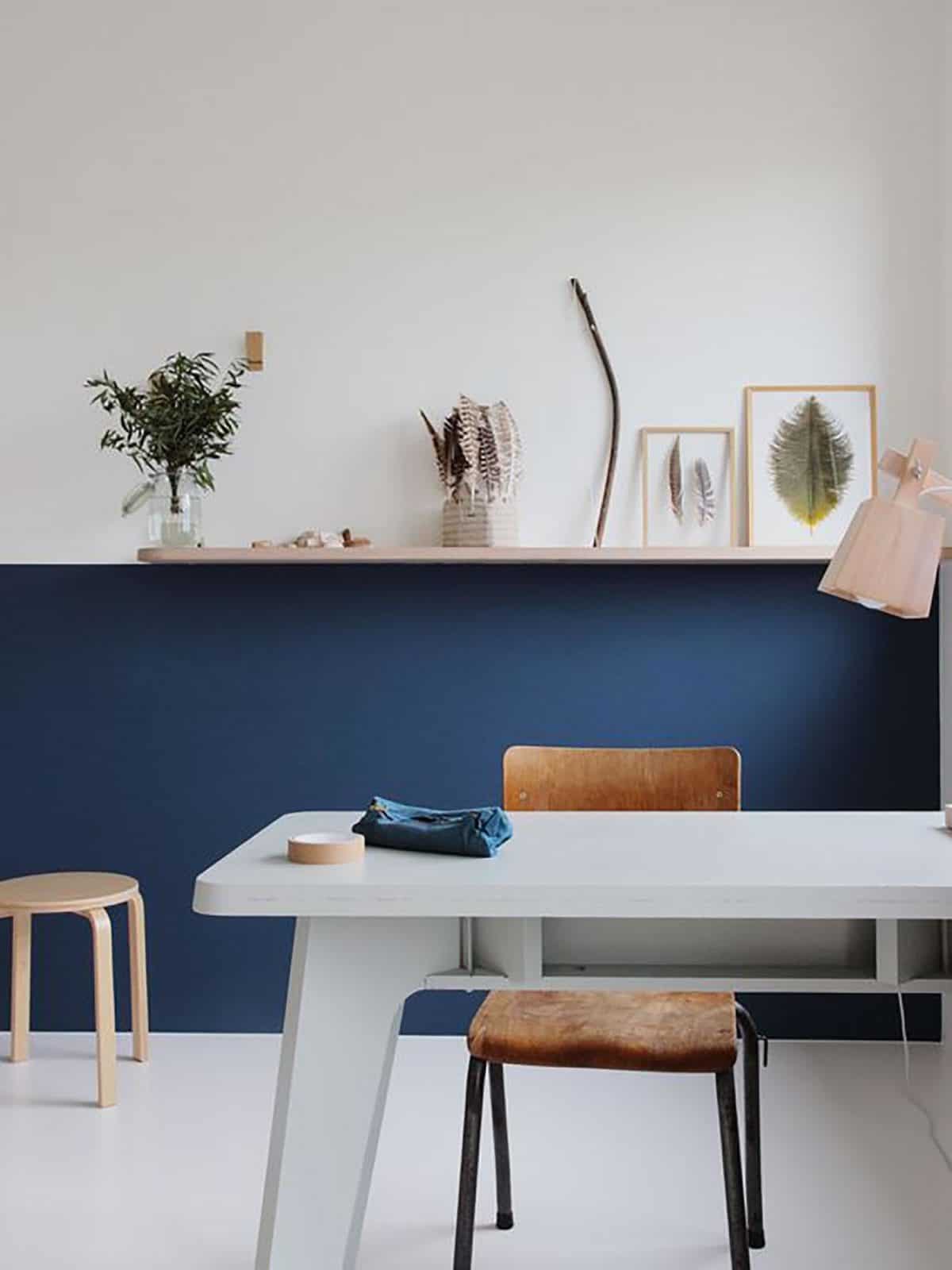 | liveloudgirl |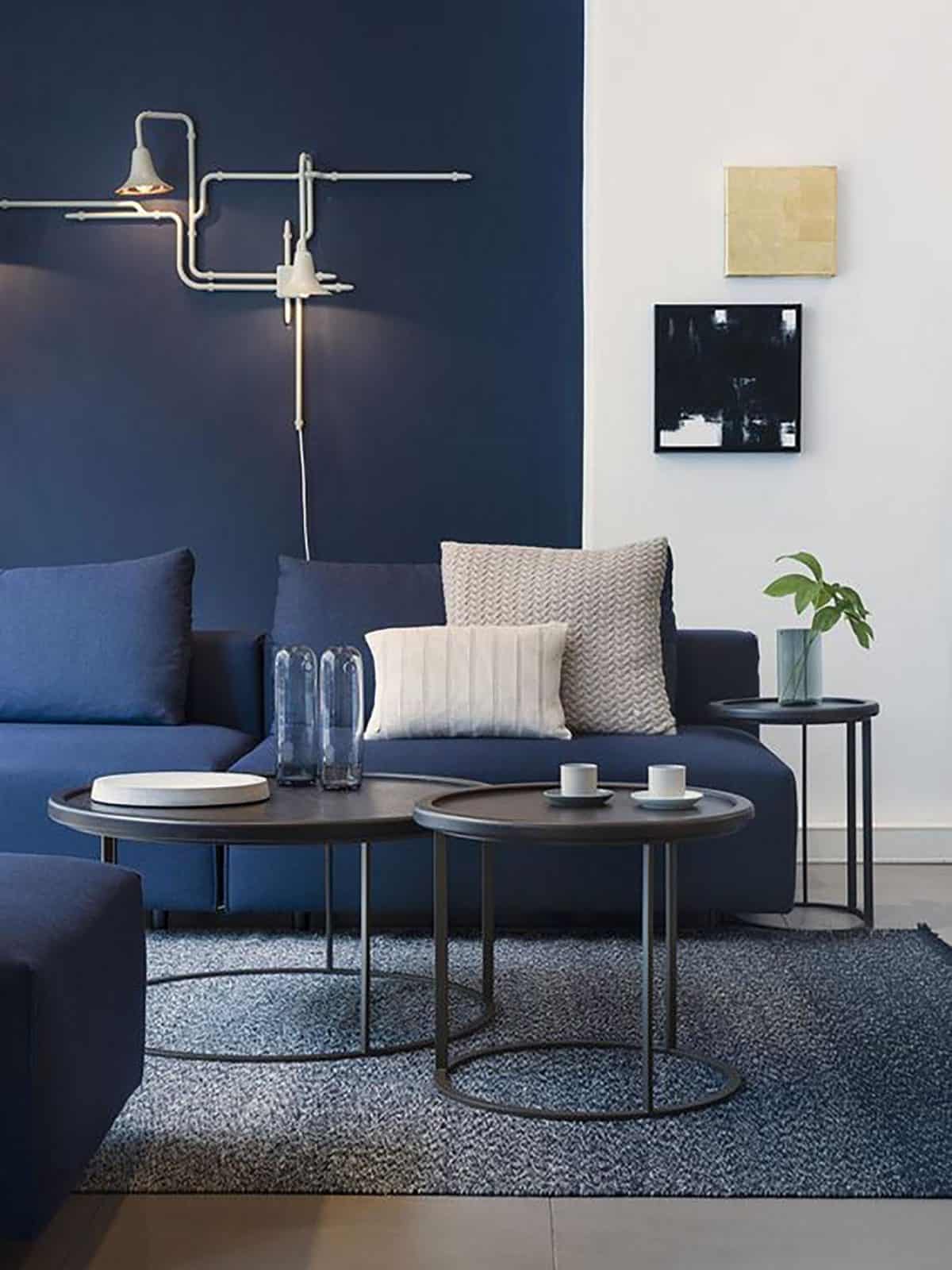 | blog.aprilandmay |
| lovelylife |
Also interesting is the collection of objects in white and blue ceramics. People from northern Europe may call it Dutch ceramics, but I can't help calling it Albissola ceramics.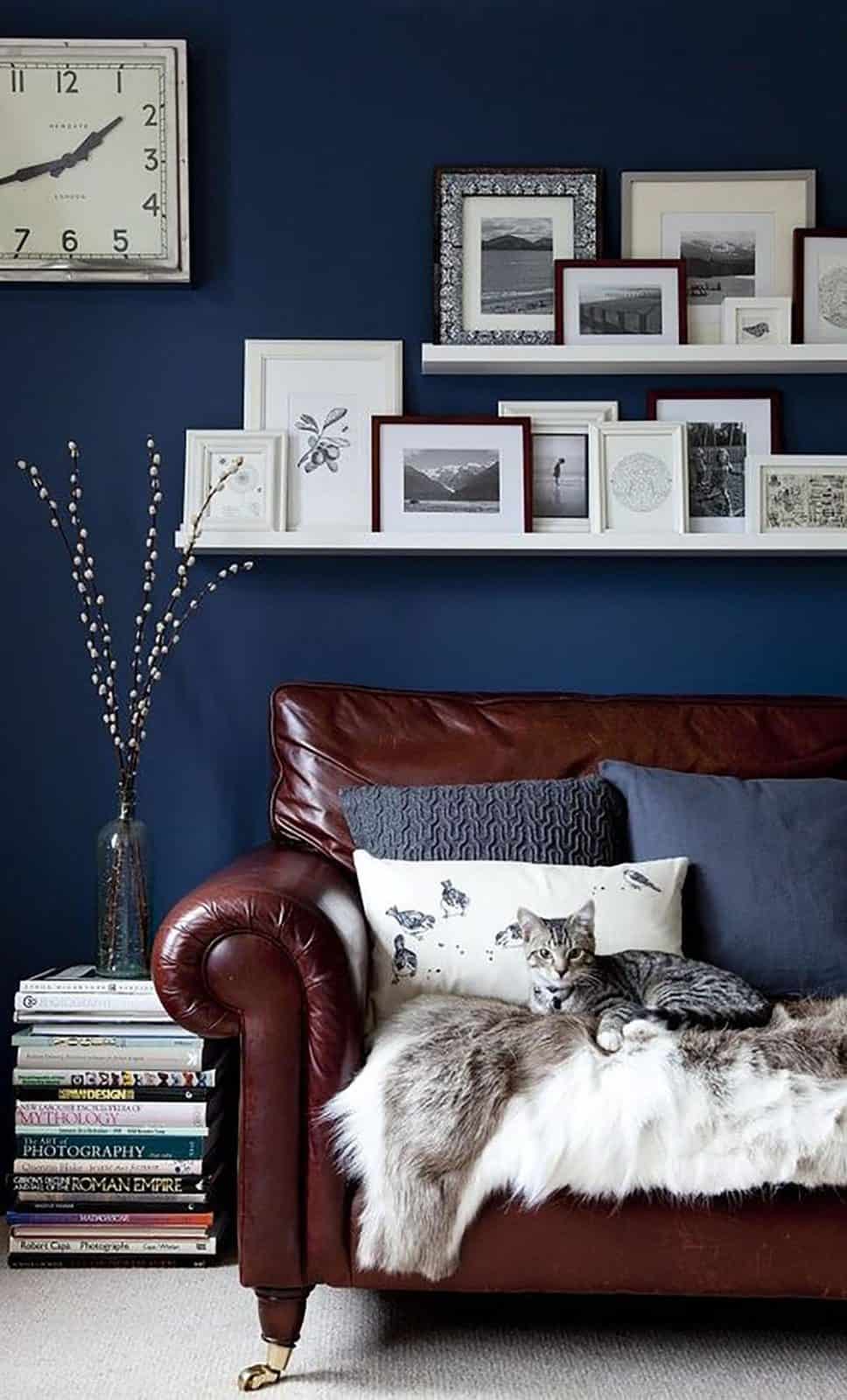 | deardesigner |
3. Midnight blue + Velvet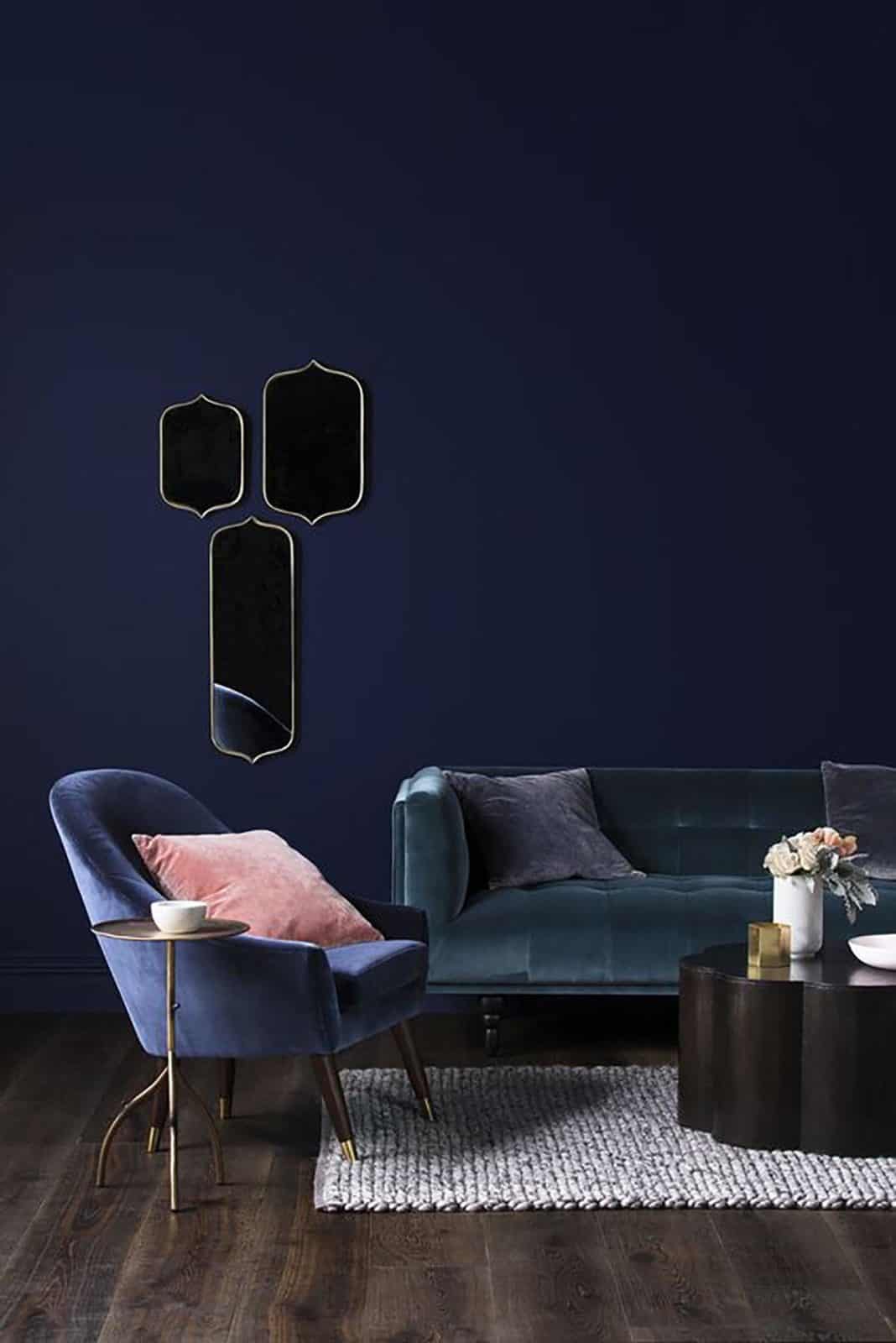 | haymespaint.com |
Midnight blue and velvet is for sure the most extreme of these combinations, but it's also the most interesting and the trendiest. Velvet create brilliance, blue brings with it an innate elegance, and the result is fabulous.
Take a look at these pictures if you don't believe me.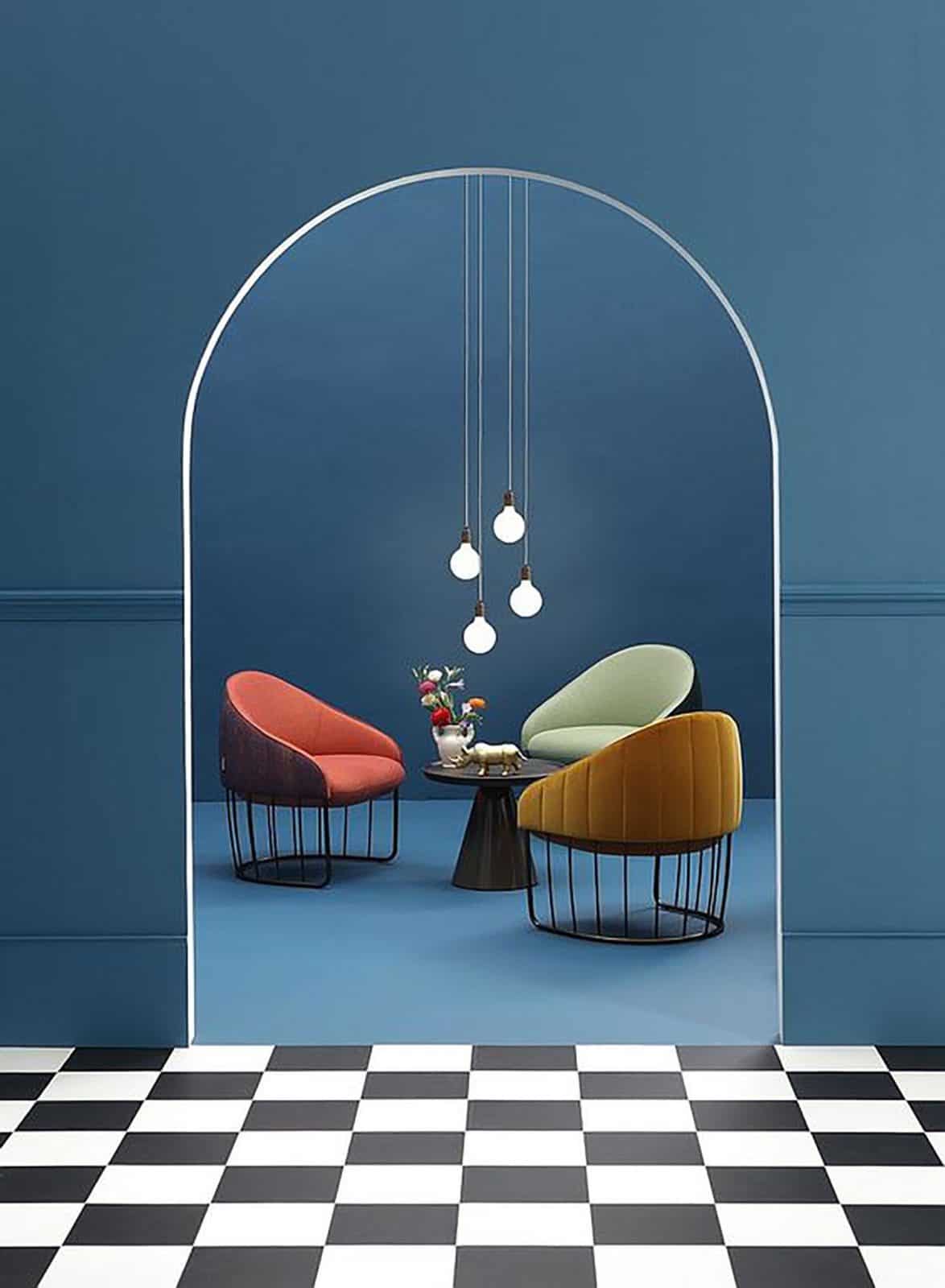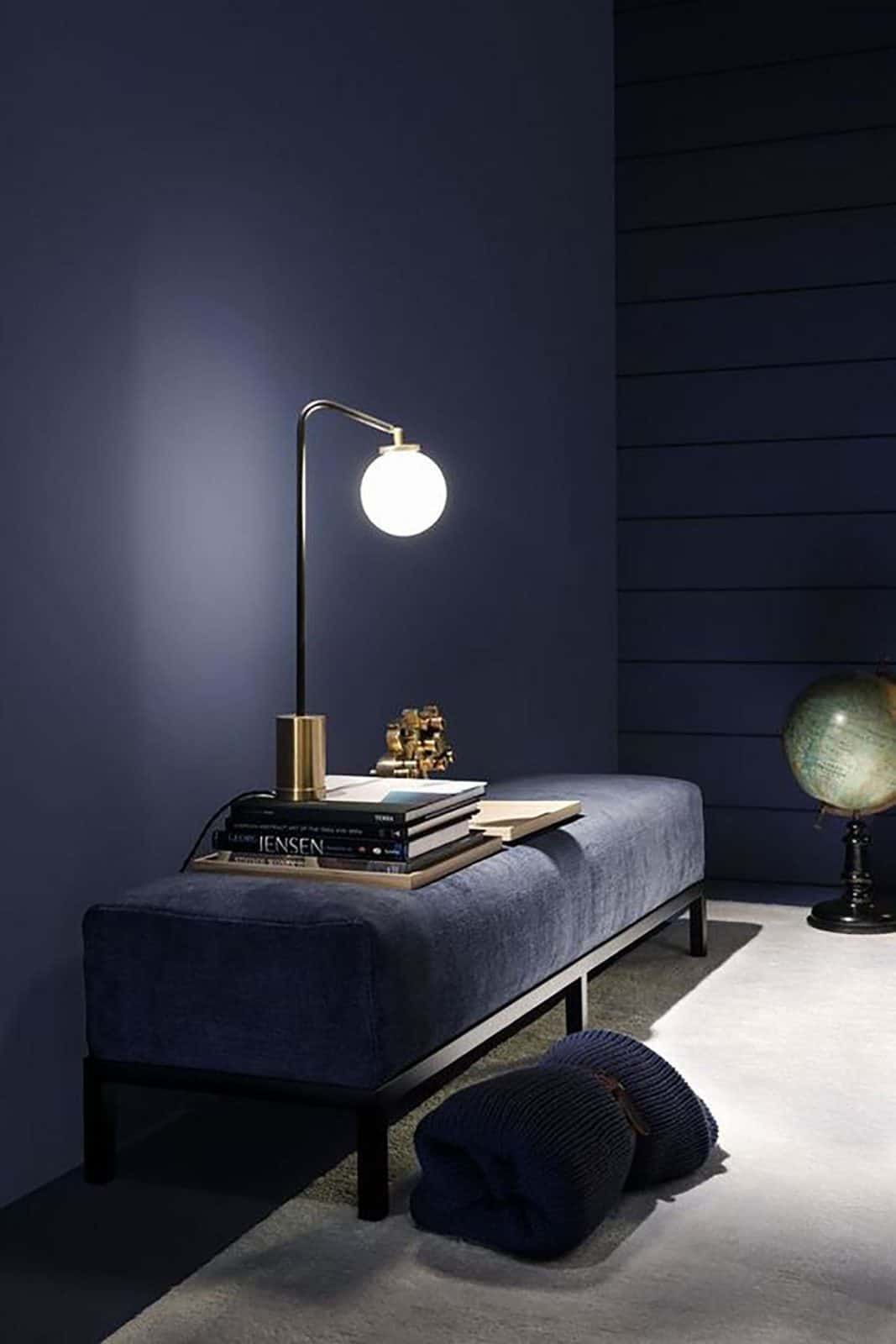 | Decoridea |
To cut it short: Blue Monday or not, I think that midnight blue for interiors is wonderful. What do you say?
| If you want to decorate your interiors with blue but you need help have a look at my SERVICES |
| You can find my other works here: PORTFOLIO  |
| If you want information about my projects you can write at unprogetto@gmail.com |
| If you want to know about other colours |