This post is also available in ITALIANO
Cersaie 2017 trends. Cersaie is the International Exhibition of Ceramics and Bathroom Furnishings. This means 10 pavilions dedicated to ceramic coverings.
I've tried to find a common thread, I mean 5, that would identify what ceramics trends will accompany us in 2018.
Cersaie 2017 trends
This post is a sort of preview to 5 other posts where I'll analyze one trend at a time to understand the endless possibilities of ceramics.
1. Fragments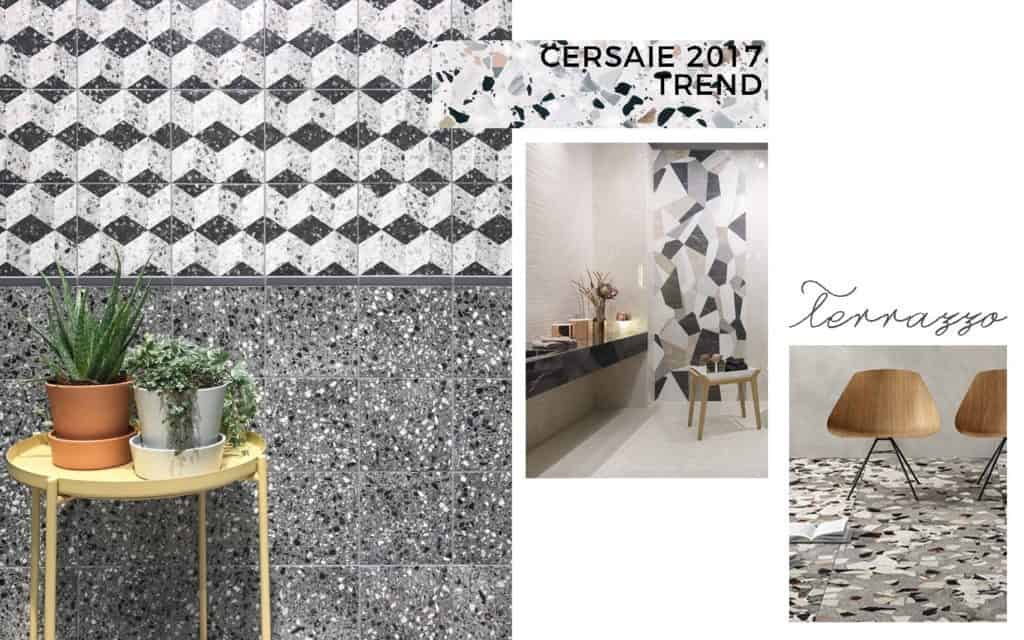 CIR Manifatture Ceramiche | FAP Ceramiche | Ceramica Fioranese
After the invasion of terrazzo style in fashion and design at the end of 2016, this year the fragments trend has finally come to Cersaie with very interesting developments.
Porcelain gres takes the form of terrazzo tiles, on large and small formats, and formats too can be broken down.
2. Waxy look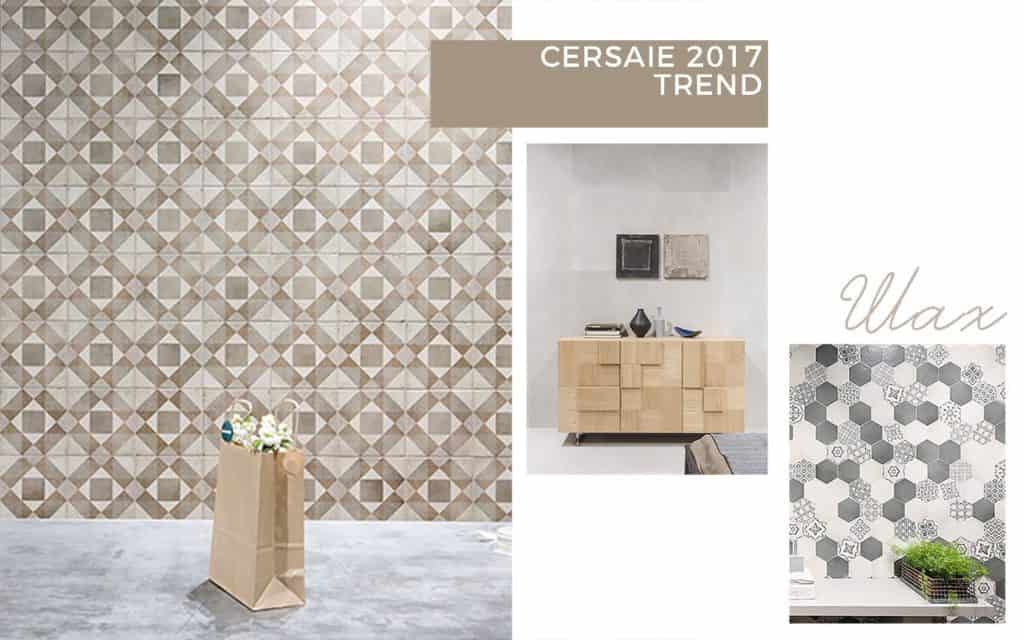 Ragno
It seems that ceramic tiles manufacturers feel the need to approach the domestic environment with a more delicate touch.
If for floors the choice falls upon bold coverings, when it comes to walls the trend seems to be to mitigate porcelain grès tiles with a waxy look, warmer to the touch.
3. Marble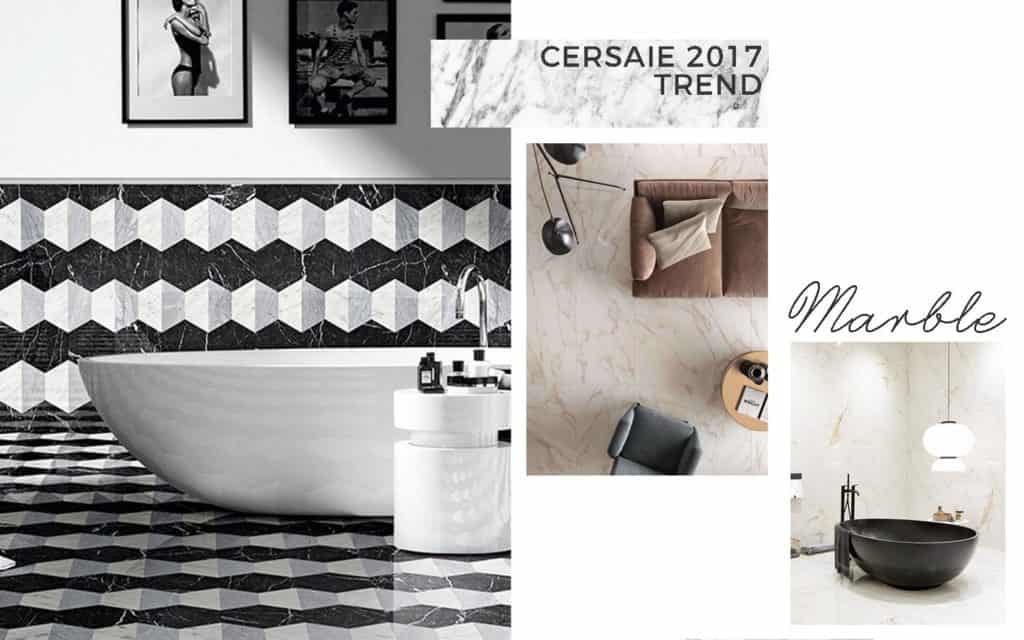 Bisazza | ABK | Marazzi
Marble, or better still, marble-effect grès tiles, had a great comeback. They've been on the scene for a while now, but this year marble has become shiny, luxurious.
Very interesting are the geometric patterns and the endless possibilities in laying tiles.
4. Geometric patterns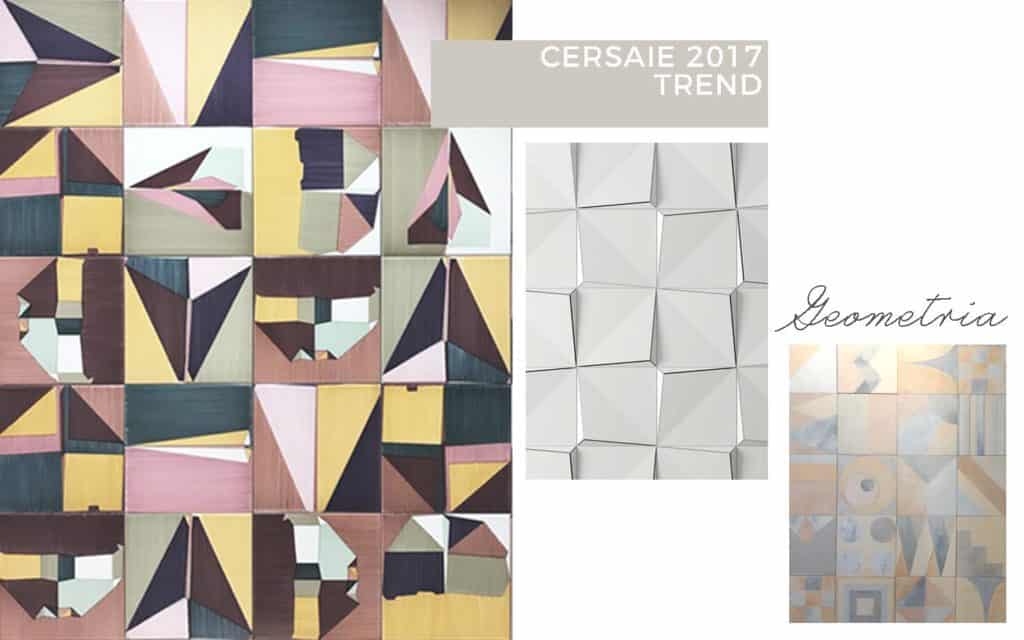 Ceramica Bardelli | WOW | Made+39
Two years ago I designed a restaurant: I vividly remember how hard it was to find a 20*20 tile with a geometric design. If back in the 70s that was the status quo in tiles, two years ago geometric patterns and ceramic coverings seemed to be in a quarrel.
This year geometric patterns are back, and I can't wait to use them.
5. Fabrics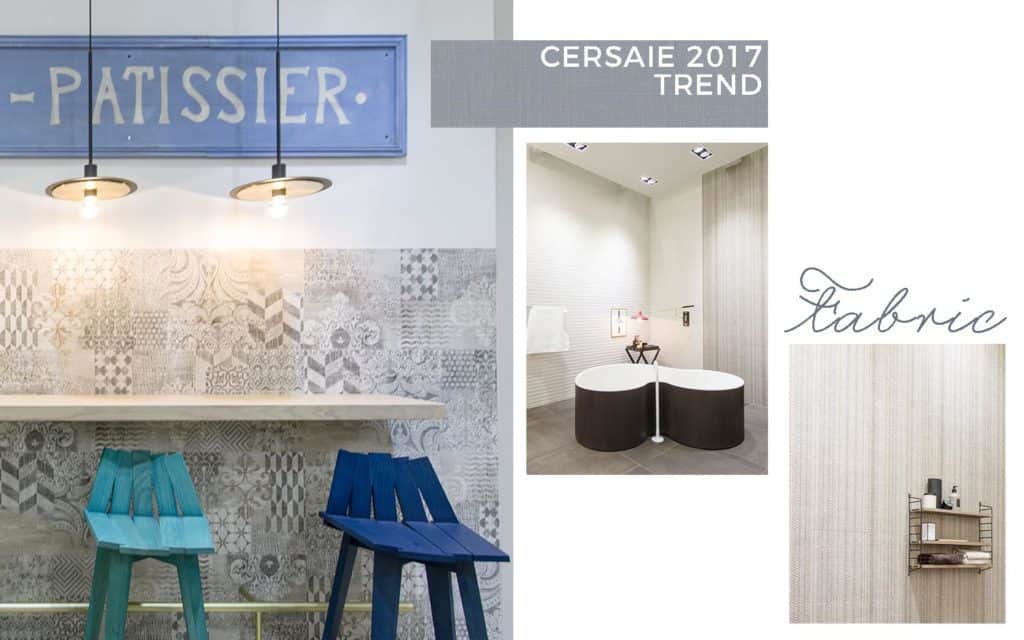 Marazzi
Finally, the fabrics. Fabrics made their first appearance last year in some very interesting collections.
This year I've found them in the colours of natural fibres: once again ceramics is looking for softness, so that to combine its high performance and people's increasing desire for "home".  
Ceramic Trend 2017
What do you think of these 5 trends?
If you want to know everything about Cersaie have a look here >>> CERSAIE2017
And here you'll find which trends design-outfit and italianbark have found.