This post is also available in ITALIANO
DOUTDESign is the third installation to be included among my best of Fuorisalone.

I put it in this selection because in it I saw the spirit of cooperation, the idea that Milano Design Week could and must be a chance for emerging young designers to establish a reputation.
I saw experimentation, attention to the social dimension, I saw a space with no presumption to appear as something it is not.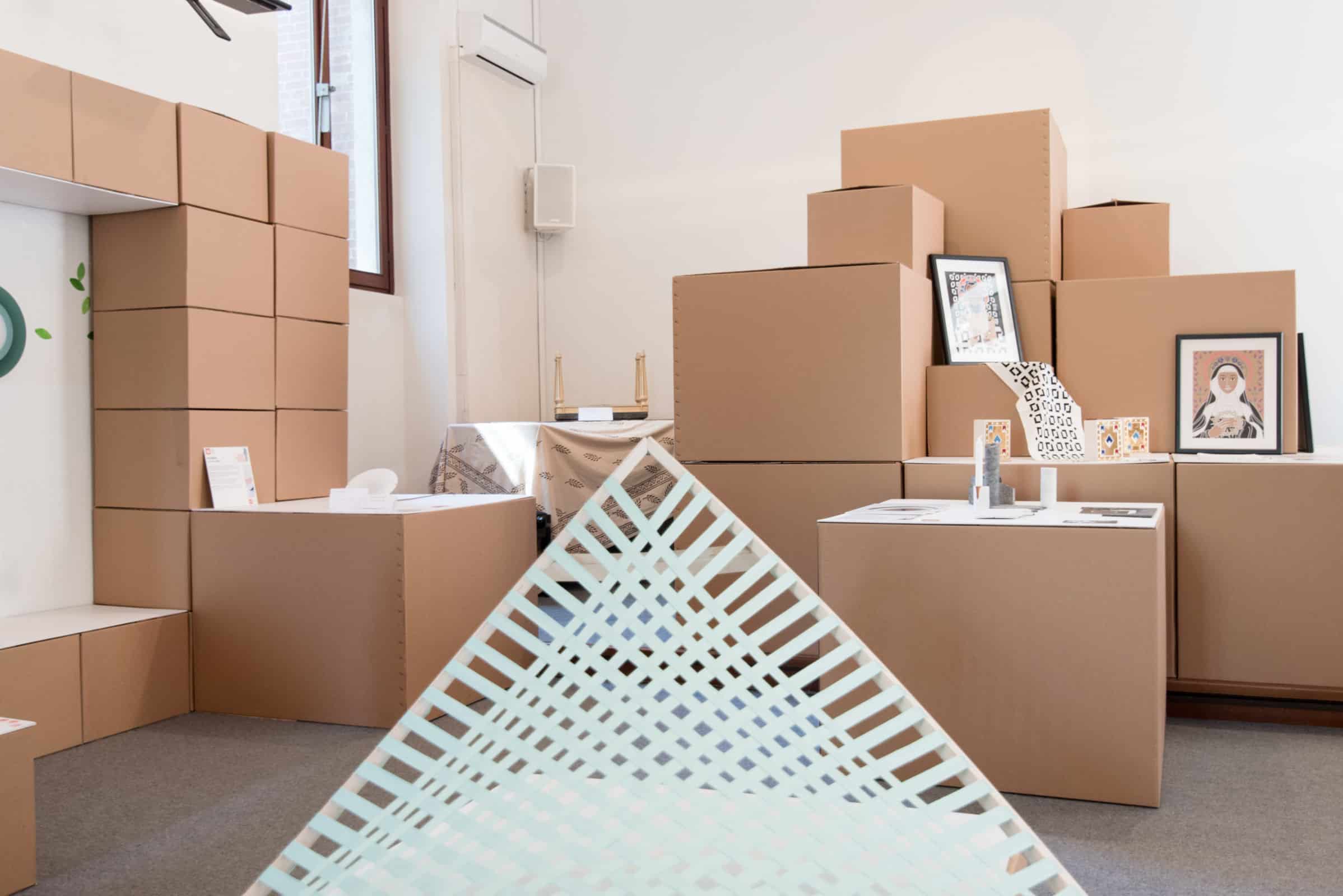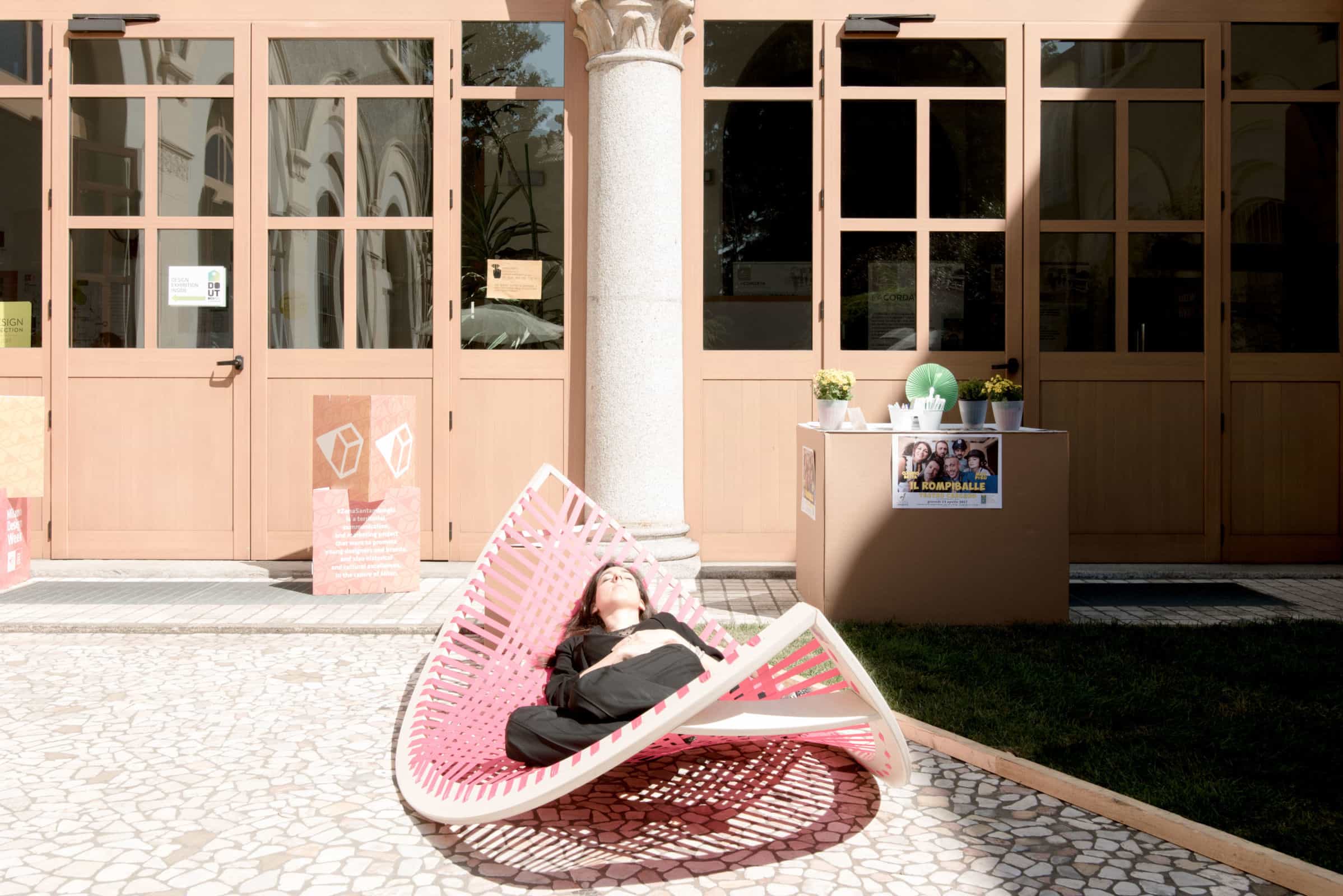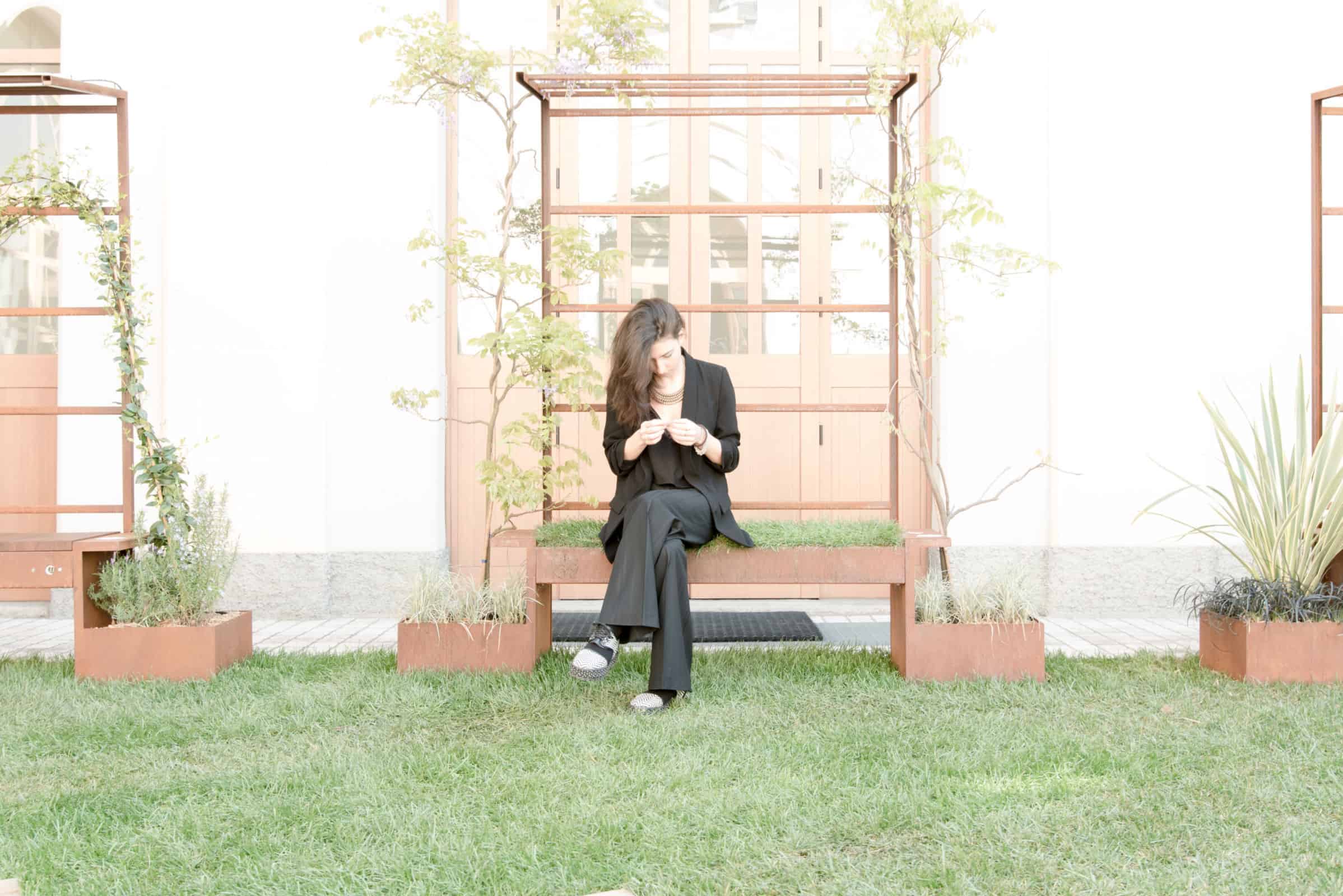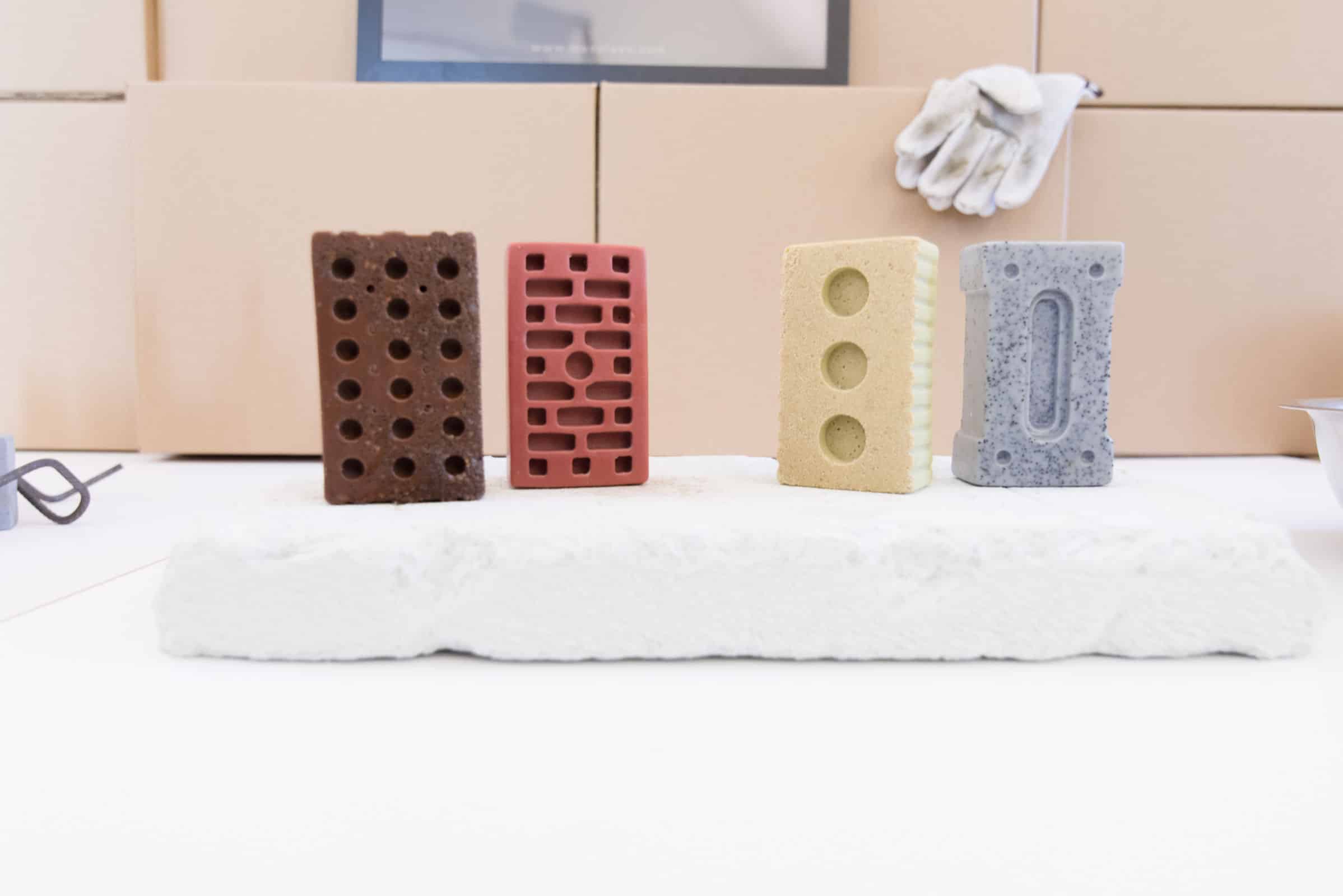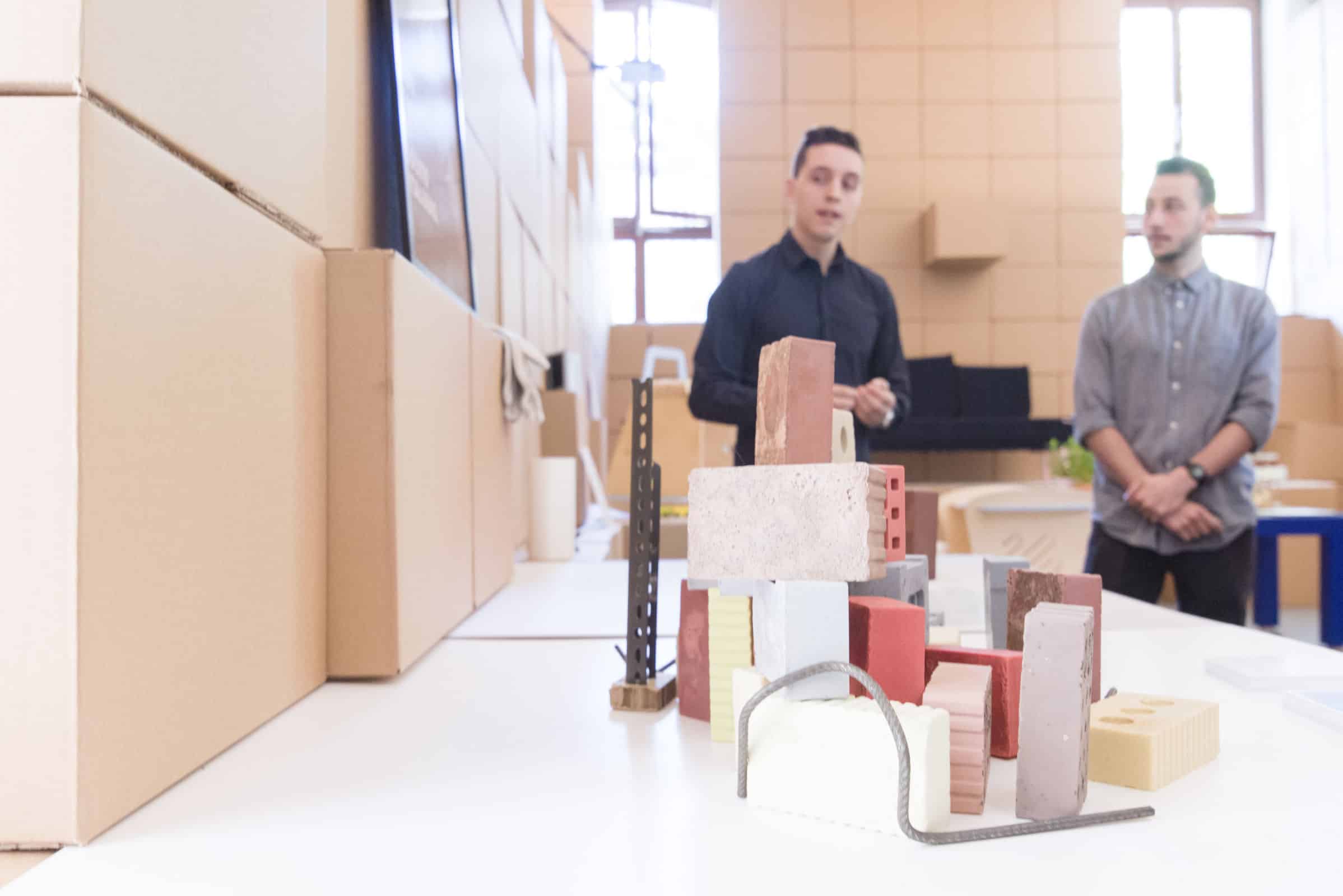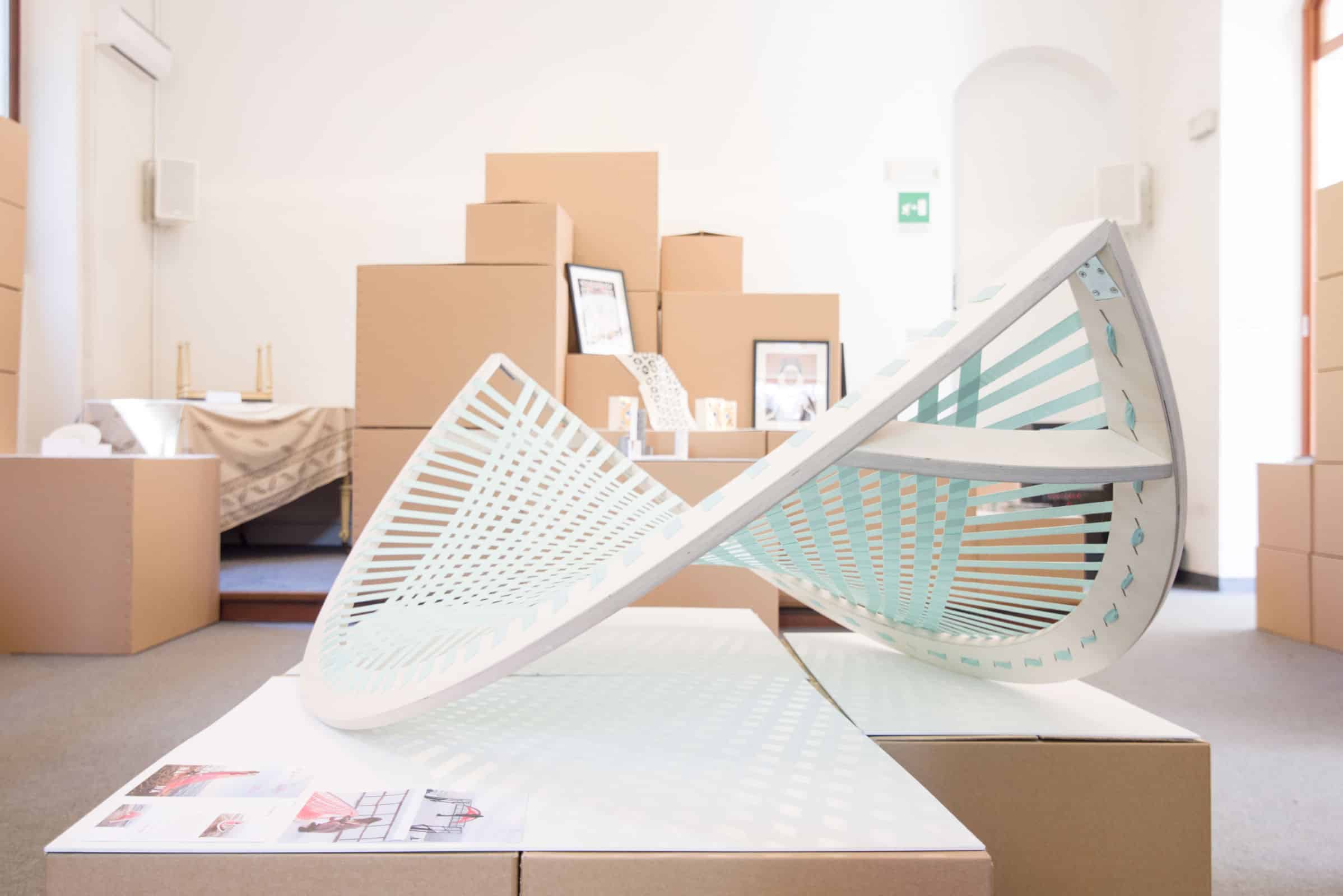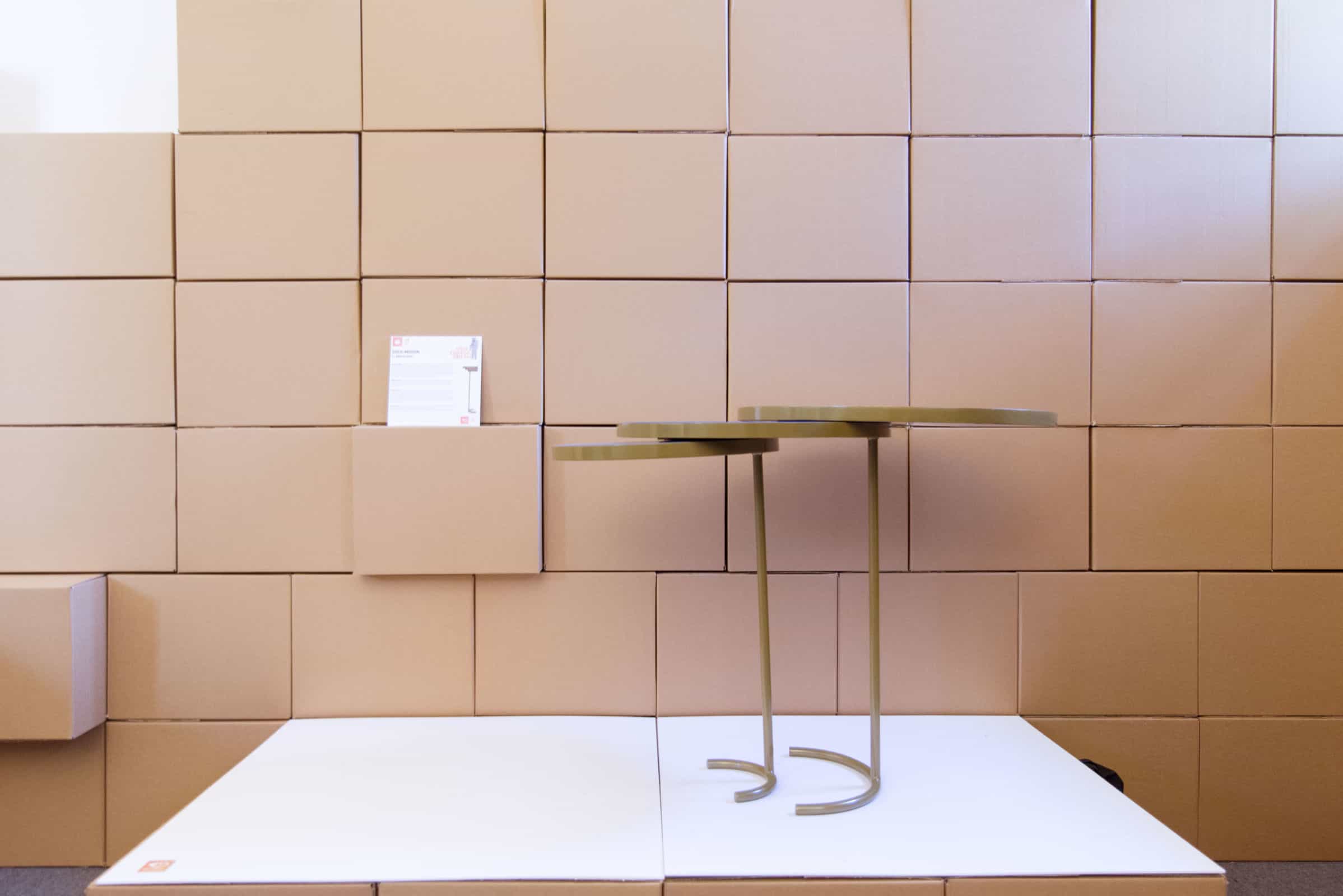 I spent more than an hour in Via San Vittore 29 and I felt really good: I found designers ready to talk about their projects, a space where I could listen to some music and an area where I could eat "en plein air", in a green spot in the middle of Milan.
The selected designer, all under 35, took part in an international open call. They were looking for prototypes and innovative products, with special attention paid to self-production and sustainability of processes.
This space, set up with paper boxes, reminds us that everything is transient, and also that everything is possible.
Among innovative materials, playful objects and "manifesto-bars of soap" I got lost thinking about the importance of the method behind a project and the beauty of a project seen as a game of wits.
[su_quote cite="The artist's dream is to get to the Museum, whereas the designer's dream is to reach the corner markets."]Bruno Munari, from artist to designer[/su_quote]
Resources are essential, but ideas are more so.
DOUTDESign @ Fuorisalone 2017
Here are all participating projects:
PANAMA BANANA | Agota Rimsaite
CAMARD | Davide Camerini
DUBLATRAY | Carola Pasquino
COCOMON | Alberto Gallo
GRU-ING UP | Alexandra Grippa
CookYes | Linda Troni
BENCHMARK | Davide Galli
RECYCLED STONE | Ghigos
ALCHIMIA | Ginevra Taccola
PRESENCE E PATIENCE | Sandra Lundberg
MENELAVO | Luca Toscano, Maria Testelli, Luca Viscardi, Sara Monacchi
TABLE SWING | Tania Falco, Liquori Francesca, Maria Del Vecchio
TUTTISANTI | FF3300 – visual art & design
I miei best of​:
#1 | AUGMENTED SURFACE
#2 | FENOMENA
| ph. Davide Buscaglia |